What's Happening January 2019
CityGuideNY – The Best Things to Do in NYC in January
Lincoln Center – Lincoln Center FREE January
TimeOutNY – NYC Events in January 2019
Grub Street – What to Eat and Drink in NYC This January
ThoughtGallery – The January Calendar: Events for Each Day This Month
MORE COMING SOON
Metro US – Best Things to Do in New York City in January
Free Tours by Foot – Things to Do in January in NYC (for Tourists and Visitors)
LonelyPlanet – NYC Month by Month
These sites have been selected because they all do a first rate job publishing NYCity event info. I hope you will click on their hot links to see what else they have to offer.
============================================================
But first, let's take a look at The New Yorker's always perceptive and comprehensive
Fall Preview of the Arts:
===========================================================
If you're looking for things to do in NYC in January, you won't have to look too far. The holidays may have passed, but New York's theater, dining, and nightlife scenes are as vibrant as ever. As the temperatures drop, take advantage of museum exhibitions and the sheltered views at landmarks like One World Observatory and Top of the Rock. With the new year comes a fresh start and there's nothing like the energy of New York for making you feel renewed. Happy 2019!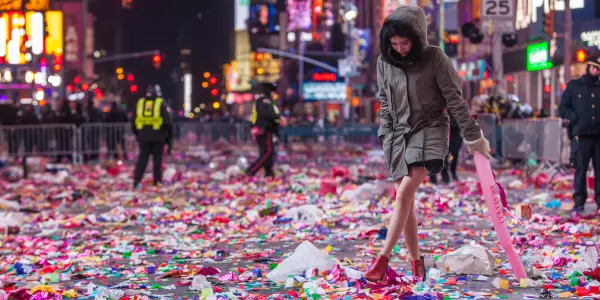 Image: Anthony Quintano/Flickr
Things to Do in New York in January: Kicking Off 2019
(1/1) If you have some champagne-induced cobwebs to clear away, New York has a tradition for you. Ever since 1903 the Polar Bear Club has been leading a bracing dunk in the Atlantic Ocean at Coney Island. The annual New Year's Day Swim is a big party, complete with costumes and more than a few pairs of blue lips. 1pm sharp. $25 suggested donation.
(1/1) New Year's Day Brunch (or Dinner) Cruises with Spirit of New York. All ages welcome. Brunch, boards 11:30am, cruise noon-2pm; dinner, boards 6:30pm, sails 7pm-9:30pm.
(now-1/1) Final day to see the beautiful Christmas Spectacular Starring the Radio City Rockettes™ at Radio City Music Hall.
(1/4) Celebrate Three Kings Day with a Parade by El Museo del Barrio. Starts at 11am.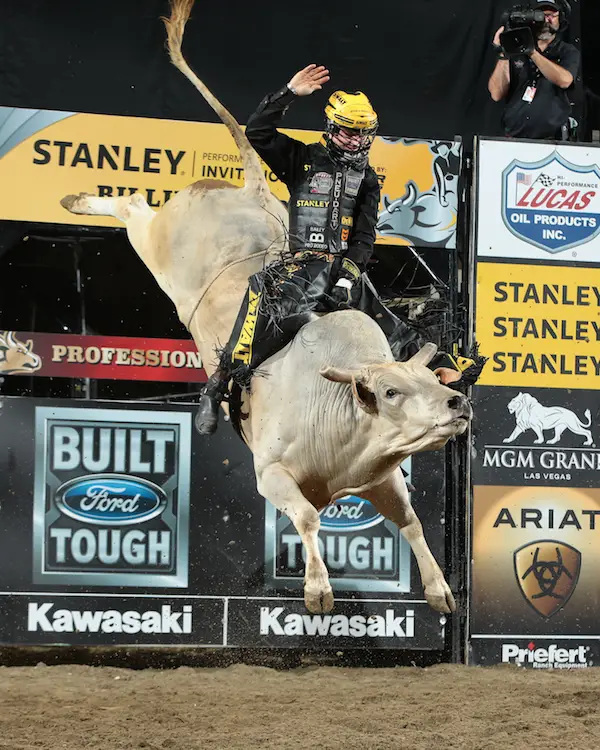 (1/4-1/6) If you're seeking adrenaline-pumping action well beyond a Broadway show or a bustling nightclub, grab a seat for the Professional Bull Riders (PBR) Monster Energy Buck Off at Madison Square Garden. The legendary New York arena will see the world's top 35 bull riders risking it all to ride eight seconds on 1,800 pound beasts for top points and a hefty purse. This New York weekend series marks the kickoff of the 2019 PBR season.
(1/9) Malala Yousafzai speaks with Rukmini Callimachi at the Brooklyn Academy of Music (BAM), to discuss her new book, We Are Displaced: My Journey and Stories from Refugee Girls Around the World. Limited ticket availability.
(1/10-1/13) Brooklyn Podcast Festival at The Bell House, Union Hall & BRIC.
(1/11-1/13) BroadwayCon 2019 at New York Hilton Midtown. It's a three-day meet & greet fest with your favorite Broadway stars!
(1/21) The 33rd Annual Brooklyn Tribute to Martin Luther King, Jr. at Brooklyn Acadmey of Music.
(1/31) A Life in Gardening with Martha Stewart at The New York Botanical Garden. Entrepreneur, best-selling author, and Emmy Award-winning television host Martha Stewart has written 90 books—most recently Martha's Flowers: A Practical Guide to Growing, Gathering, and Enjoying—co-authored with Kevin Sharkey, who will be joining Martha for a moderated conversation following her talk. 10am-11:30am.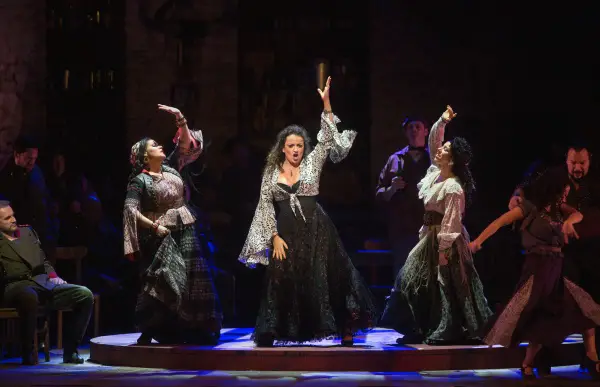 (1/9, 1/12, 1/17, 1/21, 1/26, 1/29) Carmen. Mezzo-soprano Clémentine Margaine reprises her remarkable portrayal of opera's ultimate seductress, a triumph in her 2017 debut performances, with impassioned tenors Yonghoon Lee and Roberto Alagna as her lover, Don José. Omer Meir Wellber and Louis Langrée share conducting duties for Sir Richard Eyre's powerful production, a Met favorite since its 2009 premiere.
Things to Do in New York in January: Exhibits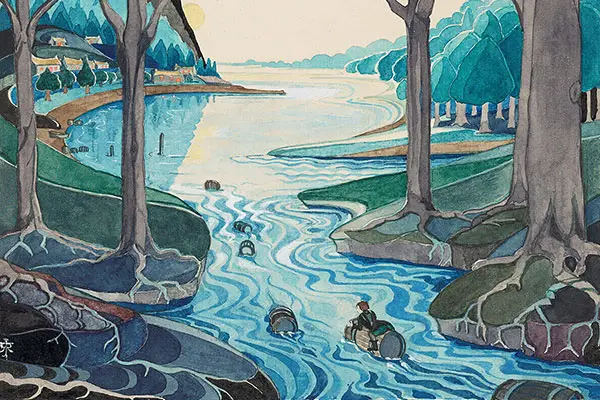 (1/25-5/12) Tolkien: Maker of Middle Earth at the Morgan Library & Museum. "In a hole in the ground there lived a hobbit." With these words the Oxford professor J.R.R. Tolkien ignited a fervid spark in generations of readers. From the children's classic The Hobbit to the epic The Lord of the Rings, Tolkien's adventurous tales of hobbits and elves, dwarves and wizards have introduced millions to the rich history of Middle-earth. Going beyond literature, Tolkien's Middle-earth is a world complete with its own languages and histories. Tolkien: Maker of Middle-earth celebrates the man and his creation. The exhibition will be the most extensive public display of original Tolkien material for several generations. Drawn from the collections of the Tolkien Archive at the Bodleian Library (Oxford), Marquette University Libraries (Milwaukee), the Morgan, and private lenders, the exhibition will include family photographs and memorabilia, Tolkien's original illustrations, maps, draft manuscripts, and designs related to The Hobbit, The Lord of the Rings, and The Silmarillion.
PLUS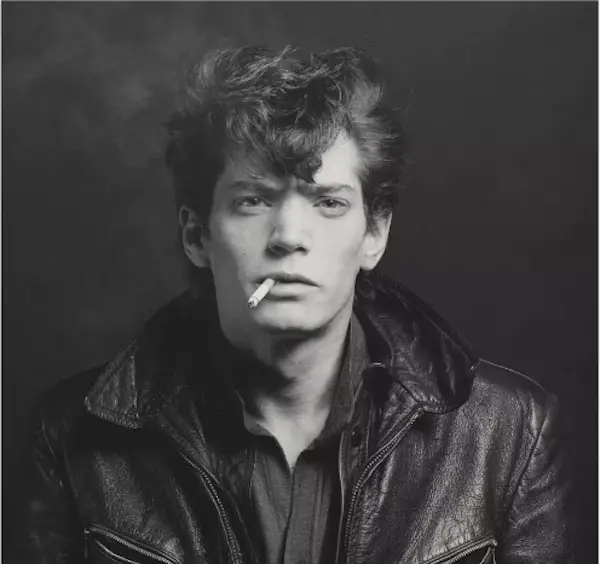 (1/25/19-7/10/2019) Implicit Tensions: Mapplethorpe Now at The Solomon R. Guggenheim Museum. Robert Mapplethorpe, one of the most critically acclaimed yet controversial American artists of the late twentieth century, is represented in great depth in the Guggenheim's collection. In 1993 the museum received a generous gift of approximately two hundred photographs and unique objects from the Robert Mapplethorpe Foundation, creating one of the most comprehensive public repositories in the world of this important artist's work. In 2019, 30 years after the artist's death, the Guggenheim will celebrate the sustained legacy of his work with a yearlong exhibition conceived in two sequential parts in the museum's Mapplethorpe Gallery on Tower Level 4.
(Now-1/27/19) Harry Potter: A History of Magic is open at the New-York Historical Society. In celebration of the 20th anniversary of the U.S. publication of J.K. Rowling's Harry Potter and the Sorcerer's Stone, New-York Historical will display illustrator Brian Selznick's artwork, which will appear on the covers of the Harry Potter series to be published by Scholastic later this year. Also on view to the public for the first time will be Mary GrandPré's illustrations created for Scholastic's original editions of the novels. Costumes and set models from Harry Potter and the Cursed Child, which opened on Broadway in April, will be showcased in the exhibition. A long list of events will take place in conjunction with the exhibit, including trivia night, talks, an adult costume party, and more. nyhistory.org
(Now-2/3/19) Before abstract art was a speck in Kandinsky's eye, the painter Hilma af Klint (1862-1944) was pioneering non-representational painting in Sweden. A spiritualist who claimed to communicate with the dead, af Klint worked in near-obscurity, forbidding her paintings to receive public exposure until 20 years after her passing. Discover Hilma af Klint, a woman before her time, at the new Solomon R. Guggenheim Museum exhibition  Hilma af Klint: Paintings for the Future. Over 170 of af Klint's non-figurative paintings are on display, richly colored and often staggering in scale. Many pieces play with geometry and floral shapes that seem to swim across the canvas. As af Klint worked on her series The Paintings for the Temple, she envisioned a spiral temple as their eventual home. She got her wish over a century later with this eye-opening exhibition at the Guggenheim.
(Now-1/6/19) Delacroix at the Metropolitan Museum of Art. This is the first comprehensive U.S. retrospective of the work of French artist Eugene Delacroix (1798-1863). The Met has teamed up with The Louvre, showcasing in chronological order some 150 pieces, including paintings, drawings, manuscripts, and prints.
(Now-2/3/19) Even over a century after his birth, Dutch artist M.C. Escher (1898-1972) continues to astound. Catch more than 200 of Escher's mind-bending works at Escher: The Exhibition & Experience in Brooklyn's Industry City. Exploring the intersection of art, mathematics, science, and poetry, the exhibition will feature interactive immersive experiences that bring the artist's optical illusions to life. eschernyc.com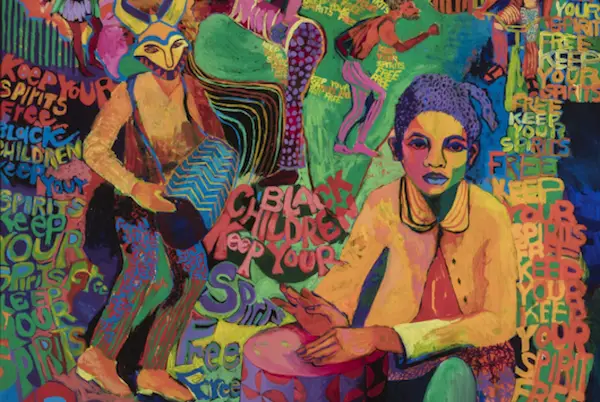 Carolyn Lawrence, Black Children Keep Your Spirits Free. The exhibition, which opens September 14, presents a wide range of painting, photography, and sculpture from over 60 artists on the fourth and fifth floors of the museum. Photo by Michael Tropea.
(Now-2/3/19) Soul of a Nation: Art in the Age of Black Power Proponents of Black Power had no better advocates than the artists among their ranks. Painters, sculptors, and performance artists rose up during this era to make protest art that spoke to the black experience in America and critiqued the white establishment that resisted them. Soul of a Nation: Art in the Age of Black Power at the Brooklyn Museum features over 150 works of art inspired by this vital sociopolitical movement.

(Now-6/23/19) A City for Corduroy: Don Freeman's New York, now open at the Museum of the City of New York, presents the gamut of Freeman's New York work, from his lively and humane depictions of ordinary New Yorkers and the city in the 1930s, to his illustrated scenes of the Broadway backstage, to his children's books inspired by the city, including not just the beloved children's Corduroy  books but also Pet of the Met and Hattie the Backstage Bat. The exhibition features drawings, paintings, publications, and prints, as well as the artist's original studies and sketches of Corduroy and other characters.
Things to Do in New York in January: Comedy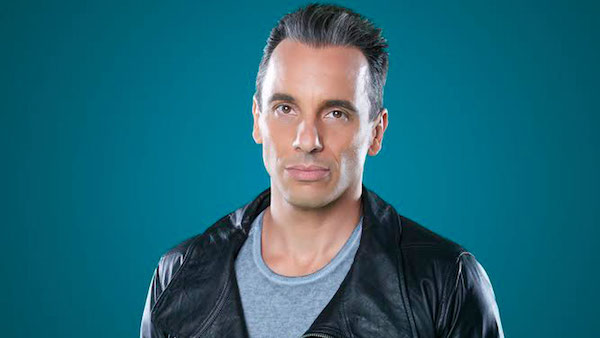 (1/19-1/20) Sebastian Maniscalco performs at Madison Square Garden.
PLUS
(1/5) Glass Half Full Comedy at Gotham Comedy Club. With Alex Barnett, Dan Enfield, and Max Neuman.
(1/11) Jerry Seinfeld returns for another year-long residency at The Beacon Theatre, where he'll play once a month throughout 2019.
(1/11) Jessica Kirson Comedy Central taping at Highline Ballroom.
Things to Do in New York in January: Kids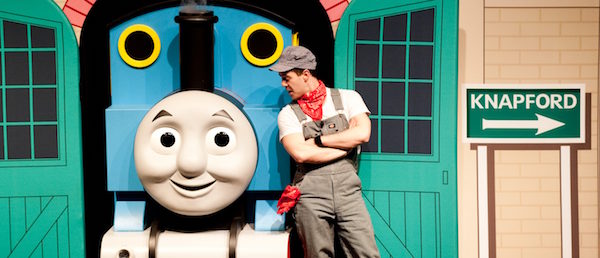 (1/1-1/6, 1/12-1/13, 1/19-1/21) All Aboard with Thomas & Friends at the New York Botanical Garden. Join Thomas and Driver Sam on a fun-filled, sing-along, mini-performance adventure. In Thomas' Budding Adventure, kids will help Thomas discover the steps to growing a beautiful garden. Seating is first-come, first-served, and begins 30 minutes prior to your show time. Admission to the Thomas & Friends performance is included with the purchase of select Holiday Train Show tickets; specific timed tickets must be reserved.
PLUS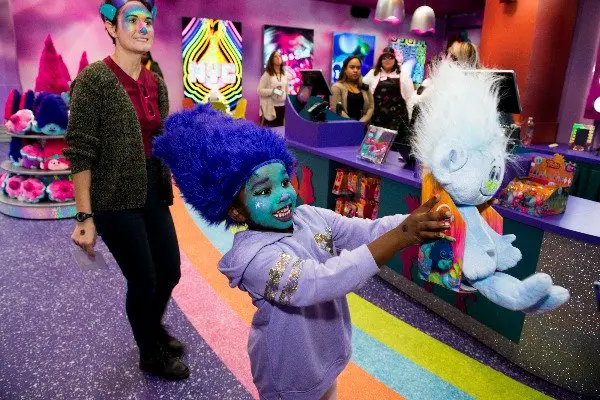 (Ongoing) DreamWorks Trolls the Experience . A world of rainbows, sparkles, and very big hair is coming to New York City as DreamWorks Trolls The Experience arrives in midtown. Sprawled across multiple floors, this interactive adventure will thrill fans of the movie Trolls and pretty much any kid who likes to dress up, bang on things, collect glitter, or dance. Use our coupon and save $5 off admission! 
(Now-1/27)  The Big Apple Circus is back under the tent at Damrosch Park!
(Ongoing) Bronx Zoo Treetop Adventures. A new tree-high obstacle course features a variety of ways to test your agility and strength, from the 400-foot-long zip line to an aerial adventure park that features seven different courses, from beginner to expert. Swing, navigate and even skateboard; it'll make a great story. 7+, 50 lbs. and up. Bronx Zoo, 2300 Southern Boulevard, Bronx, Bronxzootreetop.com
(Ongoing) Blue Man Group at Astor Place Theatre. Best known for their wildly popular theatrical shows, Blue Man Group combines music, comedy, and multimedia theatrics to produce a unique form of entertainment. The hour and forty five minute show is fun for the whole family.
(Ongoing) Explore the beautiful interactive exhibit Connected Worlds at the New York Hall of Science in Queens.
For more kids activities, check out our sister site nymetroparents.com!
Things to Do in New York in January: Music & Nightlife
(1/31) Justin Timberlake: The Man of the Woods Tour, stops at Madison Square Garden.
PLUS
(1/6) Marc Cohn, John Oates with the Good Road Band, Joshua Radin and the Blind Boys of Alabama at City Winery.
(1/6) Darlene Love at Sony Hall. 
(1/13) Adam Pascal & Anthony Rapp -original stars from Rent at Sony Hall.
(1/15) Dancing with the Stars at Radio City Music Hall.
(1/16-1/17) The Revivalists at Beacon Theatre.
(1/16) Panic at the Disco! at Barclays Center.
(1/17-1/18) Japanese Breakfast at Brooklyn Steel.
(1/24) Billy Joel at Madison Square Garden.
(1/26-1/27) Wu Tang Clan (18/+) at Terminal 5. 
Things to Do in New York in January: Sightseeing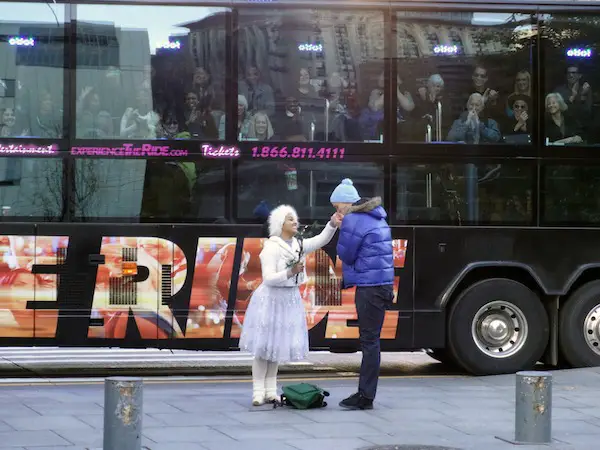 (Now-1/7)
THE RIDE
. The 7th Annual Holiday Edition has returnd to turn the streets of New York into a stage. You'll cruise in comfort in a patented $1.5 million travelling theater. Technology galore and floor-to-ceiling glass with side-facing VIP seating provide perfect views to dazzling holiday performances you'll find along a 4.2-mile journey through Manhattan. Original seasonal music, videos, and hilarious hosts complete the experience, definitely one to remember.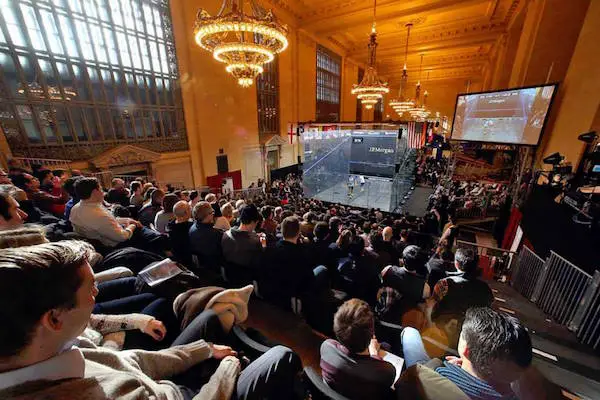 (1/16-1/24) Ever watched a squash game in a train station? The 21st annual
J.P. Morgan Tournament of Champions (ToC)
arrives in
Grand Central Terminal
, bringing together the world's greatest squash stars for an exciting week of international competition and live spectator events. The matches are played beneath the iconic chandeliers in Vanderbilt Hall in a state-of-the-art glass squash court with stadium seating for 500 and a free standing room area for commuters and passersby. Gracing the courts with their talent will be all of the world's top-ranking men's and women's players, representing 24 nations and six continents.
(Now open!) Take a deep dive into an underwater world with New York City's newest attraction, National Geographic Encounter: Ocean Odyssey, in Times Square. This experience lets visitors explore the ocean like never before thanks to state-of-the-art technology and a brilliant team of designers. This is not a museum, exhibit, movie, aquarium, or virtual reality; instead, the producers consulted with dozens of scientists to create a new kind of immersive experience that guests can walk through as they share ocean encounters. Blockbuster new science—some of it not even published yet—was used in its creation. Short of a submarine, you'll be hard pressed to find a better way to experience life as it's lived under the sea. Here's a $10 off coupon! 
The largest VR entertainment center in the Western Hemisphere is New York's latest attraction: VR World. Get inspired by virtual reality in a diverse space with three floors that bring culture, gaming, and entertainment together. With over 50 experiences to choose from, VR World offers an unforgettable experience that's yours to create! Fight off droids, climb Mt. Kilimanjaro, race Formula One cars against your friends, and create a 3D masterpiece. The adventures are limitless.
Things to Do in New York in January: Ongoing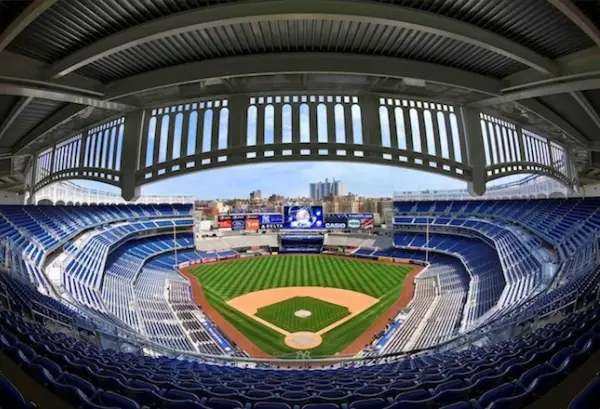 Get up close to the glory of the Yankees with Yankee Stadium Tours!
Visit the sites of
Friends, Seinfeld, Trainwreck, Gossip Girl, Sex and the City
and many other NYC film sites with 
On Location Tours
.
Learn more about the fascinating history of New York City's Financial District with
Wall Street Walks
tours.
Ripley's Believe It or Not! Odditorium brings people of all ages face-to-face with the world's most unbelievable curiosities. With 18,000 square feet of astonishing artifacts and exciting interactive exhibits. Here's a coupon!
Zip up 100 stories in 60 seconds and see New York City atop One World Observatory.
Grab the family or a friend for a spin on the iconic Rockefeller Ice Skating Rink. This year marks its 81st anniversary!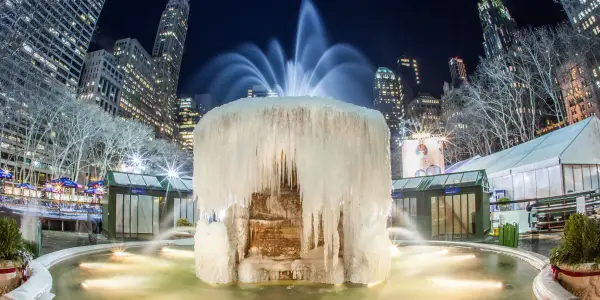 Weather in New York in January
Welcome to the coldest month of the year in New York City. Pack your heavy parka and coats, scarves, and gloves, because low temperatures average around 27 degrees Fahrenheit (-3°C), with average highs getting only up to 36° (4°C). You can expect some outlier days, warmer or colder, with extremes of weather (wind, snow, sleet, freezing rain) not that uncommon. Days are short, with about 6 hours of light. The chances of a snowy day in January? About one in five.
=============================================
What better way to start the new year than to catch some free events at Lincoln Center in January.
See the calendar
for a list of all upcoming events.
January 3 at 7:30 pm

Eitenne Charles: Creole Soul at the David Rubenstein Atrium

Hailed by the New York Times as "an auteur" and by JazzTimes as a "daring improviser who delivers with heart wrenching lyricism," Trinidad-born trumpet player, percussionist, and composer Etienne Charles has earned a reputation for blending the myriad rhythms and sounds of the Caribbean and American South (especially New Orleans jazz) into his signature style of Creole soul. A Juilliard grad and a 2015 Guggenheim Fellow, Charles is a member of Jazz at Lincoln Center's Swing Collective. His forthcoming album, Carnival: The Sound of a People Vol. 1, is an excursion into the varied acoustic sounds, grooves, chants, and rituals of Carnival in Trinidad and Tobago. For this special evening, Charles will premiere a work commissioned by Lincoln Center and inspired by the diverse immigrant experiences of the Americas.

January 10 at 7:30 pm

Photo courtesy of Shane Nelson Photo

Burnt Sugar Arkestra Celebrates 20 Years of "Avant Groiddnuss" at the David Rubenstein Atrium

Join Burnt Sugar The Arkestra Chamber in an avant-celebration of two decades of "never playing anything the same way once." As always, the collective pays tribute to its sonic sensei, the Maestro Lawrence Butch Morris (1947–2013), for showing its members THE WAY of Conducted Improvisation.

January 15 at 7:30 pm

New York Stories: Threads of Our City at the David Rubenstein Atrium

As part of the New York Philharmonic's exploration of New York's roots as a city of immigrants, we turn to the Orchestra and hear stories from Philharmonic musicians who immigrated to the United States. We'll consider how the Orchestra reflects the diversity of New York City.

January 16 at 1:00 pm

Wednesdays at One: ChamberFest 2019 at Alice Tully Hall

Juilliard artists share their talent with the community in these free, hour-long lunchtime concerts on Wednesday afternoons throughout the season. ChamberFest showcases Juilliard students who work during their final week of winter break in a unique chamber music intensive, with unlimited rehearsal time and daily coachings.

January 17 at 7:30 pm

Black String at the David Rubenstein Atrium

Lyrical melodies performed on traditional Korean folk instruments are amplified with guitar, electronics, and improvisation into a fierce quake of sound when this four-piece band hits the stage. Join Black String tonight for "an engaging exploration of what can be achieved by bringing ancient and modern into creative fusion" (Jazzwise).

January 23 at 6:00 pm

Sonatenabend at Paul Recital Hall

Pianists from Juilliard's Collaborative Piano department perform sonata repertoire in partnership with student instrumentalists.

January 24 at 7:30 pm

¡VAYA! 63: SonSublime at the David Rubenstein Atrium

This night is all about authentic Cuban charanga, with one of New York's premier Latin dance bands that will keep the dance floor packed all night. Originally founded as Sublime in 1975, the New York–based orchestra was reborn in 2000 as SonSublime thanks to the efforts of bandleader, vocalist, and guiro player Jesse Herrero. Since then, the band has released three albums and lit up dance floors around the world.

January 25 through February 1

Focus Festival 2019: On the Air! at the Peter Jay Sharp Theater

Conductor Joel Sachs leads the New Juilliard Ensemble in: Salute to 75 Years of International Radio Commissioning

January 31 at 7:30 pm

Photo by Bek Andersen

Ani Cordero at the David Rubenstein Atrium

A longtime fixture in both the indie rock and world music scenes, Puerto Rican singer, songwriter, multi-instrumentalist, and activist Ani Cordero creates timely—and timeless—anthems, transforming messages of love, hope, and protest into memorable melodies with an irresistible pulse. For her first show of the new year, she'll be joined by Erich Hubner on guitar and bass, Eileen Willis on accordion and bass, David Cornejo on drums, and Victoria Berdy on percussion, with special guest JOATA on vocals and guitar.
====================================
Make the new year great by attending the best NYC events in January 2019 from concerts to new exhibitions
(TONY)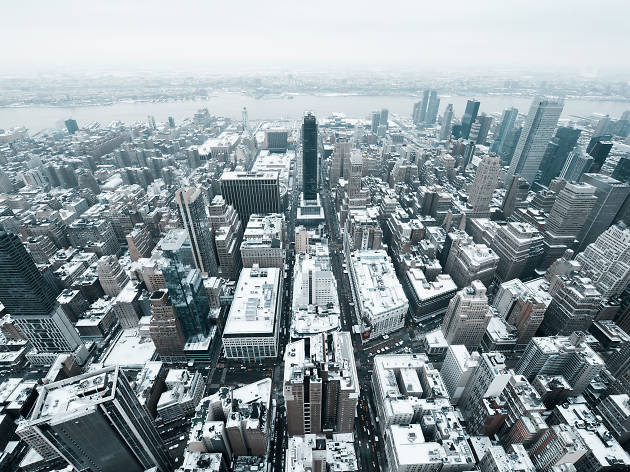 By

Time Out editors, compiled by Tazi Phillips
|
Start the new year on the right foot by using our list of NYC events in January 2019 to plan your month. We've included the best NYC concerts in January as well as can't-miss happenings as popular New York attractions. From taking a chilly dip in the ocean at the Polar Bear Club New Year's Day Swim on Coney Island to ways you can celebrate Martin Luther King Day, check out these events and more sensational things to do in the winter.
RECOMMENDED: Full NYC events calendar for 2019
Featured events in January 2019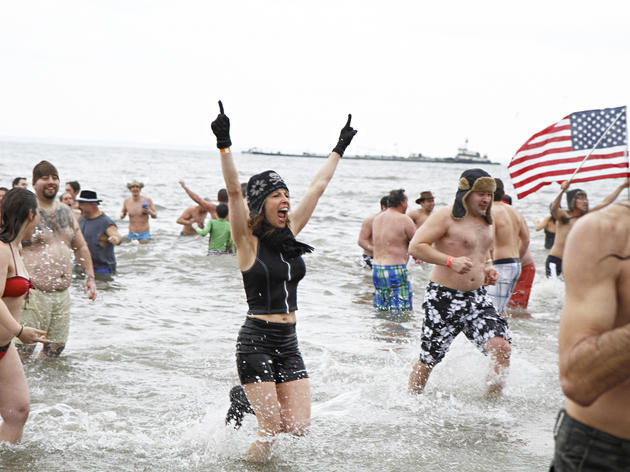 There is plenty to do in NYC on New Year's Day, so shake off your hangover and get ready to start off 2019 with a bang. Strip down to your skivvies and take part in the annual New Year's Day Swim at Coney Island, indulge in verse and good food at the annual New Year's Day Marathon Reading and more.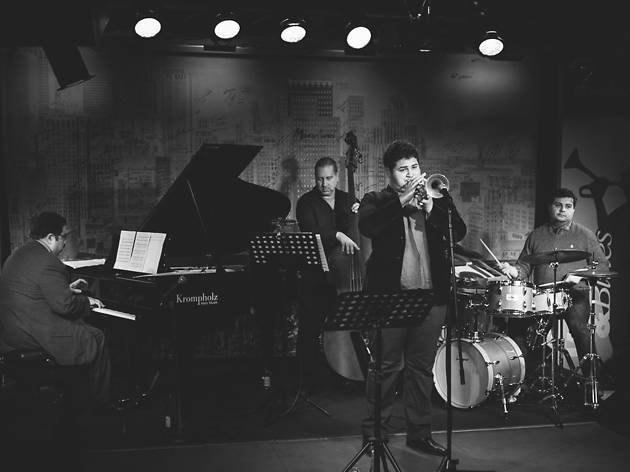 Photograph: Courtesy Gilbert Ludwig
Each January, Winter Jazzfest hosts a stellar lineup over five nights. Its signature two-night Greenwich Village marathon brings vets and up-and-comers, hordes of music fans and a palpable air of excitement to an array of cozy downtown venues. The shows aren't individually ticketed, so a wristband grants you access to any of each night's shows—as long as a given club doesn't hit capacity, that is.
In January 2002, Improv Everywhere's Charlie Todd produced the first-ever No Pants Subway Ride and posted the event on YouTube, where the short clip quickly gained popularity. Now it has turned into one of the group's most anticipated events, as thousands of New Yorkers continue the funny tradition on subway cars all across Gotham. Donning winter clothes, minus their pants, the straphangers share the same goal: to confuse bystanders.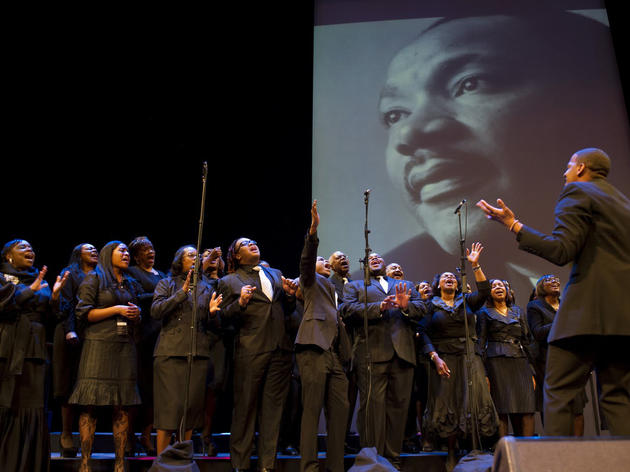 Photograph: Elena Olivo
Since it was first observed nationwide in January of 1986, the holiday commemorating the life of Dr. Martin Luther King Jr. has served as a reminder of his legacy to the causes of civil rights, nonviolent opposition and community service.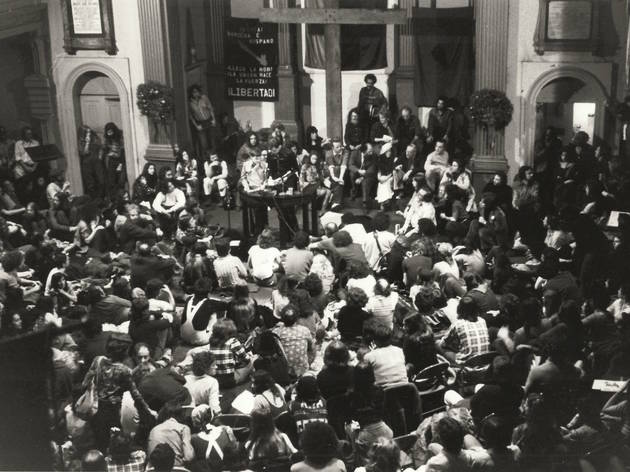 Things to do, Talks and lectures
Chances are your attention will be shorter than normal today, which is just fine: This 45th anniversary of the 12-hour literary soiree features bite-size readings and performances by around 150 poets, dancers and musicians.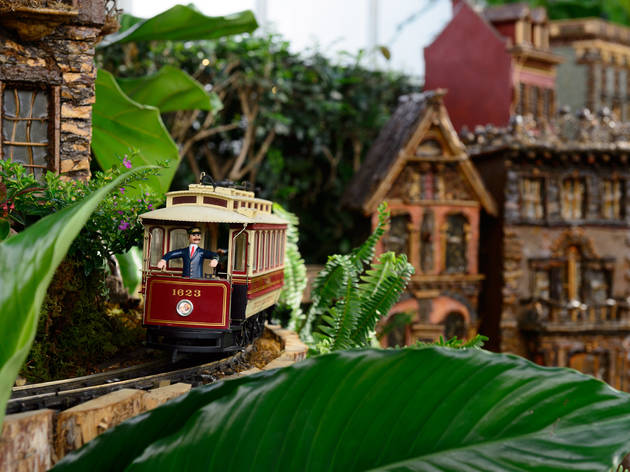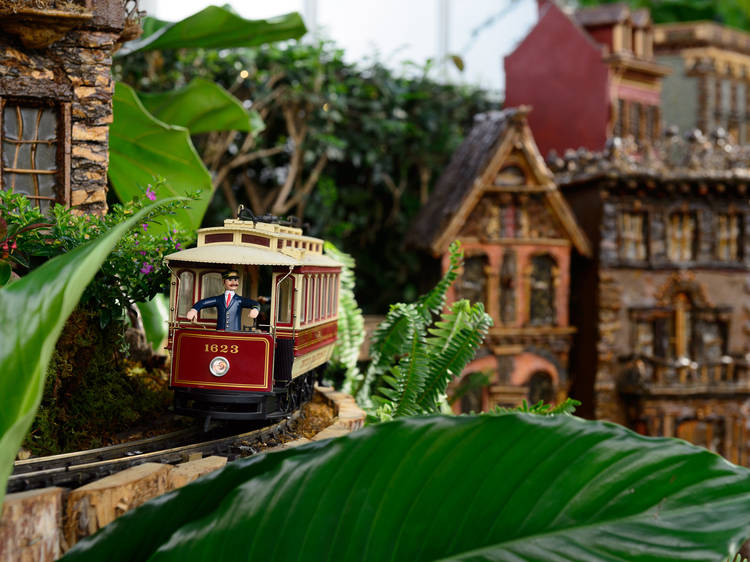 Things to do, Exhibitions
New York Botanical Garden | Bronx, NY, The Bronx
The garden lights up with its collection of trains that chug along a nearly half-mile track by 150 miniature NYC landmarks like the Empire State Building and Radio City Music Hall, all made of natural materials such as leaves, twigs, bark and berries.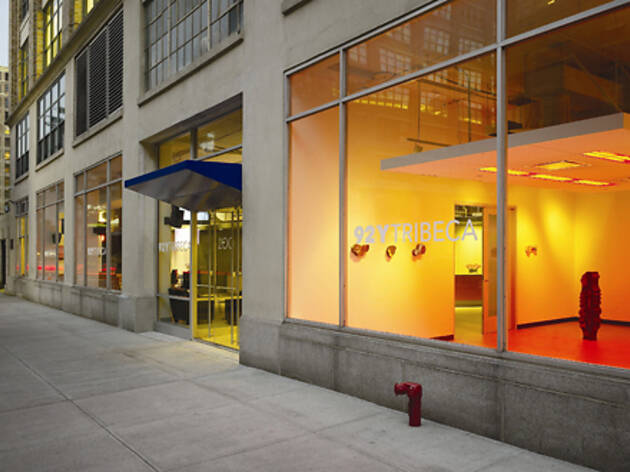 Things to do, Talks and lectures
92nd Street Y, Upper East Side
At this engaging book talk, Diego Perez speaks with Sober Curious author Ruby Warrington about the awe, joy and inner triumph of a booze-free existence. Considering the proximity to New Year's Day (and the proverbial New Year's Day hangover), Harrington is likely to meet with an especially receptive audience.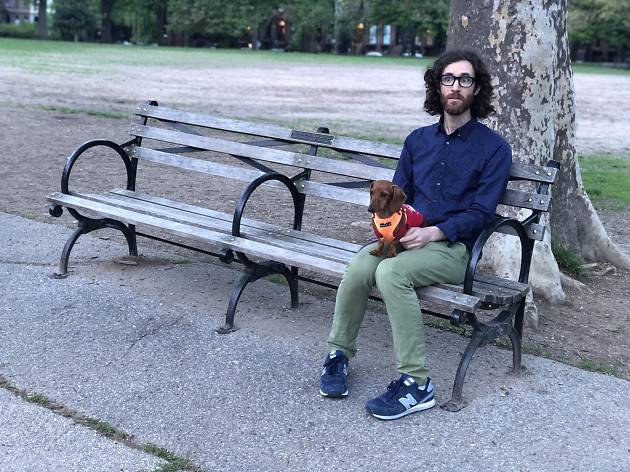 Pups are welcome at this stand-up show at a "barkeasy" in Brooklyn, which happens to features a consistently-excellent lineup. Katie Hannigan, Myq Kaplan, Seaton Smith, Laura Merli and host Jonathan Zeller are sure to get tails wagging.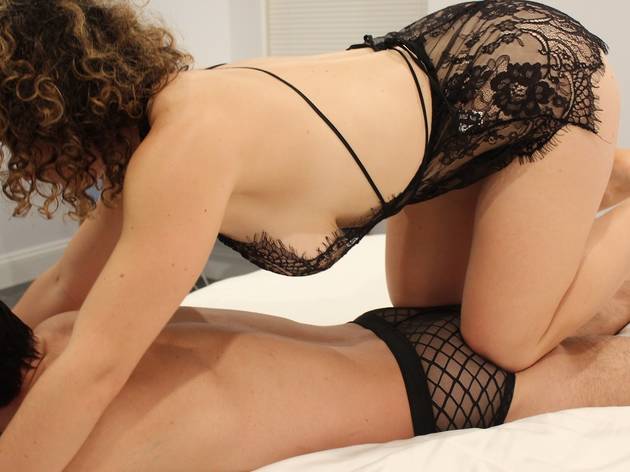 Pro sex educator Lola Jean leads a day-long course on the art of female domination (and male submission), with workshops on taking control in and out of the bedroom. Women and trans/nonbinary participants are welcome to workshops on long-distance domming, BDSM, torture, impact play and beyond. Go get your life this year.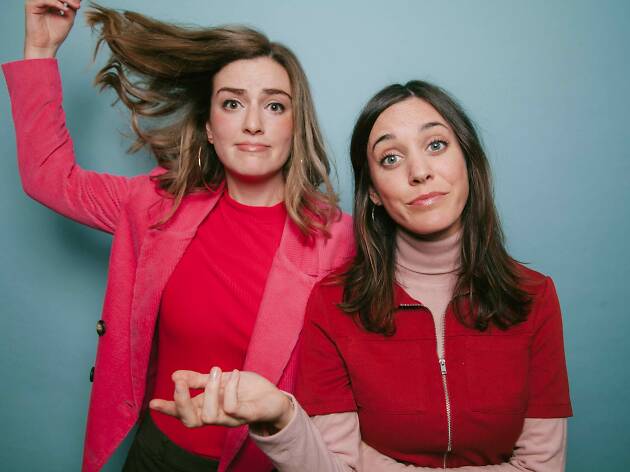 Photograph: Courtesy Sandy Honig
On their gleefully salty podcast Done, best friends Betsey Kenney and Dara Katz call out the quotidian horrors of contemporary life that they just won't abide by. They bring the roast of modern society to Union Hall, where they're joined by fellow opinionated comedians Matt Rogers, Mike Kelton, Ziwe Fumudoh and Angelica Pasquini.
Music events in January 2019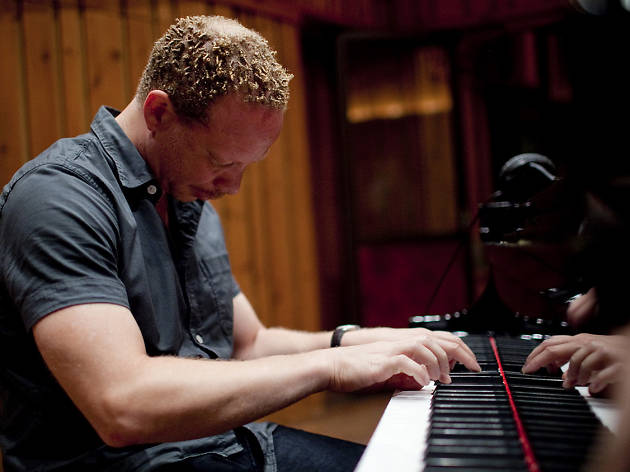 Photograph: John Rogers/ECM Records
Each January, Winter Jazzfest offers a crash course for anyone interest in exploring NYC's jazz scene. Its signature two-night Greenwich Village marathon brings vets and up-and-comers, hordes of music fans and a palpable air of excitement to an array of cozy downtown venues. The shows aren't individually ticketed, so a wristband grants you access to any of each night's shows—as long as a given club doesn't hit capacity, that is.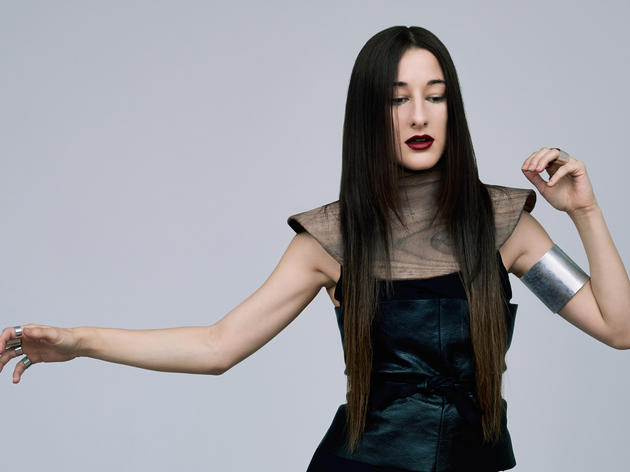 Photograph: Jeff Elstone
Kaufman Music Center, Upper West Side
Working under the name Zola Jesus, Nika Roza Danilova creates unapologetically dramatic tunes that craftily balance arty texture with poppy drive. Expect tunes from her most recent album, Okovi, which marks her return to beloved local imprint Sacred Bones, as she kicks off the inaugural night of the 2019 Ecstatic Music Festival.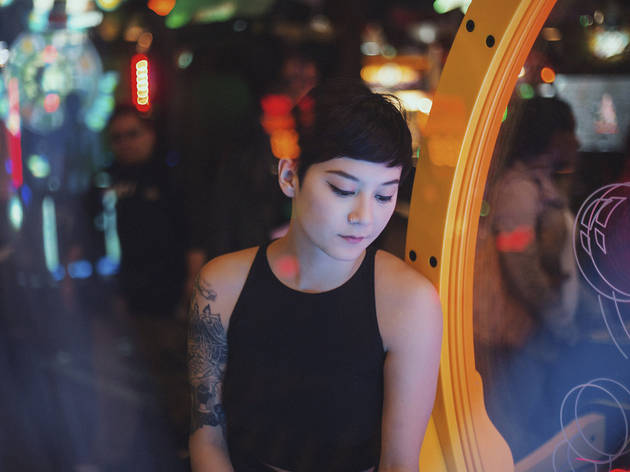 Photograph: Phobymo
Brooklyn Steel, Williamsburg
While her first album soared through majestic dream pop summits, Michelle Zauner's stellar latest, Soft Sounds from Another Planet, features a revamped sound that veers from shoegaze into '80s synth-pop. Her band has been filling bigger and bigger venues, and deservedly so: Zauner is a confident and captivating performer.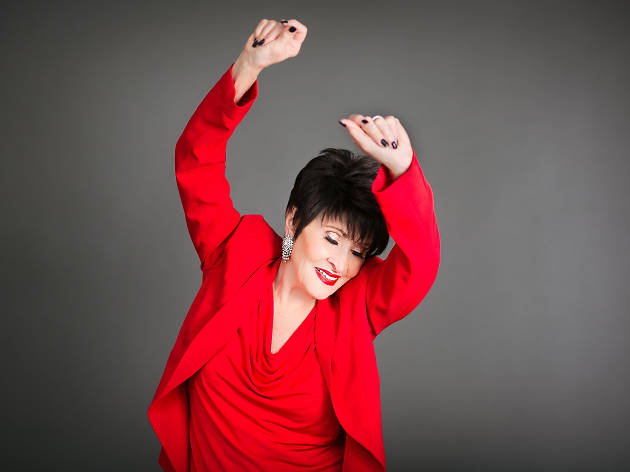 Photograph: Courtesy Laura Marie Duncan
Music, Cabaret and standards
Feinstein's/54 Below, Midtown West
Rivera came to New York in the early 1950s, and the rest is razzle-dazzle history: starring roles in the original casts of West Side Story, Bye Bye Birdie and Chicago; 10 Tony nominations (including two wins); the 2002 Kennedy Center Honors. She's often called a legend, but she's very much real.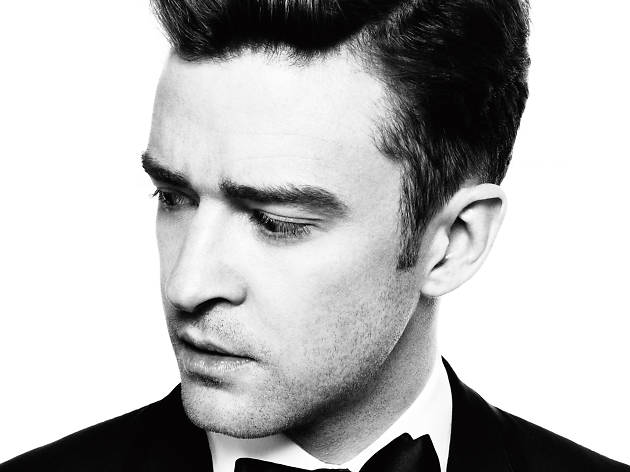 Photograph: Tom Munro / RCA Records
Madison Square Garden, Midtown West
A consummate pro, J.T. mixes a young Sinatra's swagger and charisma with the airtight funk of peak Michael Jackson, making magic night after night with a crack big band.
==============================
Have yourself a Black Seed Bagel sandwich.
Photo: Alex Ostroff
Every month in New York, there are a bewildering number of new dishes to eat, drinks to imbibe, and food-themed events to attend. Often, the hardest part is just figuring out what's really worth your limited time. So Grub kicks off each month with a curated selection of dishes, drinks, and events that should absolutely be on your agenda. Make your plans now.
1. Attend an Olmsted dinner featuring all-star chefs and benefiting a great organization for LGBTQ children.
How about a stellar lineup of New York chefs raising money for an organization helping some of the country's most vulnerable children? Olmsted has one for you. On January 28 starting at 5 p.m. (dinner is $300), chef Greg Baxtrom will host a dinner with all proceeds benefiting the Trevor Project, which provides LGBTQ youth with crisis intervention. Angela Dimayuga, Atomix's Junghyun and Ellia Park, Brooks Headley, and Alex Stupak will be cooking, while Undercote will provide cocktails and Momofuku's Jake Lewis the wine. The event kicks off of a charity series that will benefit different organizations and causes.
2. Have a drink at the new bar from the owners of Long Island Bar.
Shortly before Christmas, the owners of Brooklyn's charming and excellent Long Island Bar quietly expanded with the Rockwell Place. It's on a side street you'd normally walk by without consideration, and the bar is unmarked except for its street number (31 Rockwell Place) and a tuba that, if you didn't know better, would probably just confuse you. The long space looks more modern than the Long Island Bar, with floor-to-ceiling windows at the front, but they've brought the same unflashy attention to detail. There's no formal cocktail menu yet, so ask for a favorite from their other bar, like the Pineapple Daiquiri, or let the bartender make you, say, a Harvest Sour, unexpected with its apple brandy. There is food, though, such as a bowl of nutty farro with Pecorino, pistachio, and egg yolk that's like a grain 'n cheese; spicy frankfurter with cranberry beans; and specials like a very good shrimp toast.
3. Take a baking class or go to a Cookbook Club at a Greenpoint book store and café.
Greenpoint's Archestratus Books + Foods has a few events you'll want to keep in mind. First up on January 12 is a baking class (tickets are $75 and include a signed cookbook) with author Jessie Sheehan. That morning from 10 a.m. to 12:30 p.m., she'll share recipes for devil's food sheet cake, butterscotch potato chip balls, and chocolate walnut marshmallow fudge. They'll have their monthly BookBookClub on January 15, for MFK Fisher's Here Let Us Feast, and Cookbook Club on January 22, for Yotam Ottolenghi's Simple. Closing out the month is a Sicilian vegan dinner, a $25 three-course meal (tickets here) happening on January 24 from 7 p.m. to 9 p.m.
4. Celebrate New Year's again at the Museum of Food and Drink.
Didn't have the New Year's Eve you wanted? You'll get a second chance on January 19, when the Museum of Food and Drink will have its Old Russian New Year holiday party. (Tickets are $100 and the event is 21-and-over only.) Expect toasts (why stop at one?), a workshop with MOFAD's floor director and Russia native Irina Groushevaia, and, of course, caviar and vodka.
5. Get a last-minute rosca de reyes from Miscelanea or La Newyorkina.
Even if you're not celebrating Epiphany this weekend, maybe you're hosting your first brunch of the year and need something festive for the occasion. Either way, you can still preorder a rosca de reyes ($28) from Miscelanea through Wednesday at noon. The downtown Mexican specialty market bakes its own version of the traditional bread made with candied fruit. Available for pickup in-store from 2 p.m. to 7 p.m. on January 4 and 5, one is enough for four to six people. Or get one from La Newyorkina, the Mexican sweets company run by the talented Fany Gerson. She's offering both a classic ($13 for small, $32 for large) and unconvnetional "black & white" ($16 or $34) with Mexican chocolate, a topping of chocolate and vanilla. It's available from January 2 through 6 for in-store pick-up, but takes three business days, so orders yours now for the weekend.
6. Eat new dishes on the menu of a great Elmhurst Thai restaurant.
Occupying the space formerly home to Ploy Thai, Lamoon has been a tasty addition to Elmhurst's packed Thai-food scene. The dining room has a feel not unlike Carroll Gardens' Ugly Baby, but the focus here is squarely on northern Thai cooking. The menu continues to evolve, the latest edition being a "pearl" pad see ew, the stir-fried noodle dish. For a less common recent addition, ask about the tom sab leng, a spicy and sour soup made from pork backbones cooked for five hours.
7. Kick off your year at the one of the city's most delicious markets, the long-running Indonesian Food Bazaar.
Start your year off with one of New York's best, funnest food traditions, the Indonesian Food Bazaar. It's scheduled for January 12 from 11 a.m. to 5 p.m., and will take place at St. James's Parish House (8407 Broadway) in Elmhurst. The monthly event is, arguably, the home of the city's most delicious Indonesian food, and you'll find plenty of bakso, nasi padang, satay, gado-gado, and other classic dishes.
8. Cure your New Year's hangover with a cheesy bagel-sandwich special from Black Seed.
For her first monthly collaboration of the year, Black Seed's Dianna Daoheung has teamed up with Manhatta's Jason Pfeifer for a Croque Monsieur bagel sandwich ($9.50). Served on an everything bagel, it's made, as you may have guessed, with ham, Gruyère, mustard, Mornay sauce, and cornichons.
9. Learn the ins and outs of kombucha-making with a top Brooklyn producer.
Pilot Kombucha makes some of New York's fizziest and flavorful kombucha, and it's going to teach you how to at Haven's Kitchen. On January 12 from noon to 2:30 p.m. (tickets are $135), it schools aspiring fermenters on how to make their own kombucha, as well as a few recipes incorporating the beverage. Finally, this can be the year you actually make your own kombucha.
10. Go to a Vietnamese-Korean brunch pop-up downtown.
Here's a brunch that promises to bring something different to New York. Rice & Gold chef Jae Lee and Helen Nguyen of pop-up Saigon Social are teaming up for Saigon-Seoul on January 26 from noon to 3:30 p.m. An afternoon of Vietnamese-Korean food (tickets are $45), it promises meat-carving stations, a rice and noodle buffet, and more.
========================================================
========================================================
It's been a long year, but it's finally time to say goodbye to 2018 and move on to 2019. Luckily, the New Year already has plenty of interesting things in store for New Yorkers. Get the year started off right by learning about everything from robots to Russia at these upcoming talks and events.
Tuesday, January 1. Become well "versed" at the 45th Annual New Year's Day Marathon Benefit Reading, a poetry marathon featuring more than 140 poets. St. Mark's Church-in-the-Bowery.
Wednesday, January 2. Get some help at this event on "teaming up" with robots and how humans and artificial intelligence can collaborate in the workplace. American Museum of Natural History.
Thursday, January 3. Time hop back to January 3rds of the past at On This Day…, a show diving into the in-depth history of the show's date. Caveat.
Criminal justice reform and Star Wars and the law highlight out picks for the best smart things to do in NYC this weekend.

Friday, January 4
Having Jacopo da Pontormo's "Visitation of Carmignano" on loan from Florence at the Morgan Library & Museum provides an opportunity to explore the fraught 16th-century era in which it was created. Art historian Ted Barrow leads the way, additionally exploring the painting's contemporary afterlife, on a Think Olio museum field trip.
Take this as a "sign" you should attend this panel discussion with astrologers on how 2019 is set to shape up. New York Open Center.
Music-royalty Lucy Wainwright Roche, Broadway actor Michael Longoria, and comedian Eman El-Husseini are all part of this month's variety jam at The Greene Space's 44 Charlton. Come for the cheap drinks. Stay to become a part of spontaneous genius with host Julian Fleisher!
Saturday, January 5
Spend your first Saturday of the year at the Brooklyn Museum, where their monthly Target First Saturday will imagine new ways of transforming the world in 2019 through music, film, dance, workshops, and more. Brooklyn Museum.
Army Judge Advocate (JAG attorney) Major Thomas Harper shares insight into the law via issues raised by Star Wars (Han shot first). He'll be followed by talks by a dating app ghostwriter and the fast disappearing world of  ½" open reel video at the next Nerd Nite at Littlefield.
Sunday, January 6
2019 looks to feature a continuation of active debate over criminal justice reform. The Sunday Platform at the New York Society for Ethical Culture will this week look at recent action and what can be done to right past wrongs. The Fortune Society will be the shared charity.
"Tap" into this world premiere performance by tap-centric dance company Caleb Teicher & Co. with composer Conrad Tao, which will explore American vernacular dance traditions on a stage covered by a thin layer of sand. Guggenheim Museum.
A film questioning democracy, a pitch for self-rule, and a look back at the time when women ruled the world highlight our picks for the best smart things to do in NYC this week.
Monday, January 7
Author Silvia Federici launches two books, one on new ways of understanding how women resist victimization; and one on the importance of women and reproductive work at Bluestockings.
Winston Ma, CEO of China Silkroad Investment & Development, and Clay Shirky, an expert on the internet's social impact, come to China Institute to look at China's current virtual expansion, and whether a Chinese dominance of internet standards will put the squeeze on other nations.
Pianist Simone Dinnerstein and choreographer Pam Tanowitz talk about creative collaboration, and their work together on New Work for Goldberg Variations, at the New York Public Library for the Performing Arts.
Tuesday, January 8
The start of a new year is the perfect time to heat from anti-clutter crusader Marie Kondo. She visits the 92nd Street Y for a screening and conversation on her new Netflix series, Tidying Up with Marie Kondo.
"The Ethicist" Randy Cohen sits down with Jeffrey D. Sachs, the director of Columbia's Center for Sustainable Development, and author most recently of Building the New American Economy: Smart, Fair, and Sustainable and 2018's A New Foreign Policy: Beyond American Exceptionalism. Center for Architecture.
Sociologist and ethnographer Gianpaolo Baiocchi, director of the Urban Democracy Lab at NYU, talks about his new book We, the Sovereign. He questions what real emancipation might look like—something other than current notions of democracy—and draws on movements from Latin America to Southern Europe along the way to proffering "a radical utopia of popular self-rule." Webster Library.
Take a philosophical journey through the history of democracy as director Astra Taylor searches from ancient Athens to medieval Italy to the current refugee crisis. The Marlene Meyerson JCC Manhattan hosts a screening and Q&A with Taylor on a night that seeks out a definition of a word we often take for granted.
Wednesday, January 9
Immerse yourself in sightseeing in the cultural capital of black America as author Karen Faye Taborn presents a new book of literate walking tours. Mid-Manhattan Library.
Men's health expert Jai Sugrim teaches an Ashtanga-based power vinyasa practice where each movement is connected to an inhale or exhale; Basia Blonska will provide healing sounds. Rubin Museum of Art.
Thursday, January 10
Egyptologist Kara Cooney gives a lunchtime lecture on queens like Hatshepsut, Nefertiti, and Cleopatra, who led Egypt's ancient totalitarian states. Cooney will look at the conditions that allowed these women to transcend the usual limitations of patriarchal society, and lessons that female leadership might hold today. 92nd Street Y.
Technologist and digital media scholar An Xiao Mina looks into the information packets known as memes: the sliders of the political world. Her book Memes to Movements: How the World's Most Viral Media Is Changing Social Protest and Power covers the ground from grassroots to authoritarian co-option. The Strand.
Talks ranging from Uyghur culture to a feminist reading of Freddie Mercury highlight our picks for the best smart things to do in NYC this weekend.

Friday, January 11
It'll all be Greek to you at this lunchtime talk on ancient Greece and whether its stories of war and bravery are still relevant today. Mount Vernon Hotel Museum & Garden.
500 Women Scientists, the Feminist Bird Club, Scientista, and Women in Science at Columbia University are among the groups joining Caveat's Friday night happy hour Pregame Your Brain: Badass Women of STEM.
Find somebody to love as history professor Jamie Warren leads a Think Olio session on Freddie Mercury, providing a feminist reading of the late rock god. The Strand.
Saturday, January 12
Find your zen at this yoga workshop with the legendary 79-year-old Yogi Sri Dharma Mittra. Dharma Yoga Center.
Create your own textured ceramic sculpture in a hands-on workshop at the Museum of Arts and Design led by exhibiting artist Lauren Skelly Bailey.
Sunday, January 13
Drop in on New York-based choreographers and performers Laurel Atwell and Jessica Cook during their residency at MoMA PS1 during this open studio event. MoMA PS1.
Uyghur culture, which carries elements of Europe and East Asia (not to mention Islam), is hardly overexposed in Western media. Hear from artists Lisa Ross and Mukaddas Mijit as they discuss their film and photography work documenting this culture for 15 years. Asia Art Archive in America.
Love for imperfect things, architecture on the Ganges, and the art of thinking freely highlight our picks for the best smart things to do in NYC this week.
Monday, January 14
Trick yourself into attending this talk with Abby Ellin on the phenomenon of people leading double lives. The Half King.
Tuesday, January 15
Enlightenment luminary Denis Diderot (1713-1784) helped lay foundations for the modern world. Hear from Wesleyan professor Andrew Curran on his new biography of the philosopher, revealing Diderot's "often iconoclastic stands on art, theater, morality, politics, and religion." The New York Society Library.
In the "kicked-over rock" era of America we're living in, the counterbalance of female anger has been an essential force. Hear from Rebecca Traister, whose new book Good and Mad: The Revolutionary Power of Women's Anger puts the last couple of years into perspective. She'l be joined in conversation by Julie Scelfo, author of The Women Who Made New York. Brooklyn Historical Society.
Hear from architect Marina Tabassum as she discusses projects like the Bait ur Rouf Mosque, pictured here, and her 2018 Venice Architecture Biennale installation, based on the community-fostering vernacular architecture of Bengali courtyards. Tabassum will illuminate her process, which takes inspiration from local materials and culture, in an effort "to establish a contemporary architectural language without losing its roots to place." The Cooper Union.
Wednesday, January 16
Following the in-flight admonition of putting your own oxygen mask on before trying to help others, Buddhist teacher Haemin Sunim advocates for the power of self-care. He'll talk about his new book Love for Imperfect Things: How to Accept Yourself in a World Striving for Perfection and the ways we can improve our own lives and relationships through starting with the self. Rubin Museum of Art.
A panel of writers gathers at the 92nd Street Y to address the decline in American civil discourse. Greg Lukianoff and Jonathan Haidt, authors of The Coddling of the American Mind: How Good Intentions and Bad Ideas Are Setting Up a Generation for Failure, will be joined by Malcolm Gladwell and Lenore Skenazy, who is better known as "the world's worst mom."
Thursday, January 17
Reflect on a critical moment for both America and the Jewish community with two Washington insiders, Senator Joseph Lieberman and former Secretary of the Treasury Jacob Lew. Temple Emanu-El.
Baselines of fact have never seemed so elusive, despite the many sources of information we perennially have at arm's length. And that's to say nothing of the war on expertise. Katherine Maher, executive director of the Wikimedia Foundation, and Nick Higgins, chief librarian of the Brooklyn Public Library, join Science & Society series host Dr. Ayana Elizabeth Johnson to talk about the future of public knowledge. Pioneer Works.
mmm
Friday, January 18. Draw up a way to attend the Park Avenue Armory's annual Winter Show, a renowned art, design, and antiques fair benefiting the East Side House Settlement.
Saturday, January 19. Discover a new genre of music at this performance by Riyaaz Qawwali, an ensemble performing the South Asian genre of qawwali music. Cathedral of St. John the Divine.
Sunday, January 20. Take a first-hand look at World War II with Dolores N. Morris as she speaks about her book The Soldier That Wagged Her Tail–A Black Veteran's Story of WWII, which shares her father's experiences of the war. National Lighthouse Museum.
Monday, January 21. Don't be afraid to dream at this annual tribute to Martin Luther King, Jr., a full day of events that brings together activists, public leaders, and performers. Brooklyn Academy of Music (BAM).
Tuesday, January 22. Exercise your freedoms at this conversation between New Yorker editor-in-chief David Remnick and Jason Rezaian, a Washington Post journalist who was jailed for 544 days as a spy in Iran. New York Public Library – Stephen A. Schwarzman Building.
Wednesday, January 23. Battle it out at this discussion on our relationship with Russia and whether we're in a "second Cold War," with historian Stephen F. Cohen, The Nation journalist Katrina Vanden Heuvel, and iconic journalist Dan Rather. 92nd Street Y.
Thursday, January 24. Fold some art making into your day at this session on origami and how it can be transformed into beautiful pieces of jewelry. Japan Society.
Friday, January 25. Dance over to Lincoln Center for this day-long symposium on the iconic modern dance choreographer Merce Cunningham. New York Public Library for the Performing Arts.
Saturday, January 26.Travel to the Upper East Side from 66th Street at Thomas Pryor's City Boy: Yorkville, My Hometown, a presentation recounting the neighborhood's history through his family's experiences there.
Sunday, January 27. Get in step at this symposium on the Judson Dance Theatre, a groundbreaking 60s-era collective of dancers and artists that revolutionized modern dance. MoMA PS1.
Monday, January 28. Don't be petty at this look at the country's broken misdemeanor system. Brooklyn Historical Society.
Tuesday, January 29. Look back on New York's gritty past at this glimpse of Times Square in the 1970s and 80s and how it was reflected in the HBO show The Deuce. Museum of the City of New York.
Wednesday, January 30. Hear from author and activist Jodie Patterson as she tells the story of her family's history and transformation, including growing up as an African-American on the Upper West Side in the 1970s and her transgender son. The Strand.
Thursday, January 31. Bring the outdoors indoors at this talk on Japanese architecture and the role of weather in the conception of architectural space. Japan Society.
===========================================
WAY MORE COMING SOON
============================================
mm