These sites have been selected because they all do a first rate job publishing NYCity event info. I hope you will click on their hot links to see what else they have to offer.
============================================================
The Best Things to Do in NYC in April 2018
April is brimming with culture in NYC. The New York Botanical Garden hosts its popular annual Orchid Show, the International Auto Show returns to the Javits Center, jewelry fans flock to MAD Museum for its annual LOOT shopping event, and much more!
Things to Do in New York in April: Exhibits
(3/3-4/22) The Orchid Show celebrates its 16th year at the New York Botanical Garden with a showcase of thousands of dramatically displayed orchids in the Enid A. Haupt Conservatory. This year's show features a series of installations crafted by Daniel Ost—each a living sculpture that celebrates the complex beauty of these stunning flowers. One of the world's leading floral designers, Ost uses flowers as a means of expression. His artistic creations will be tailored to the unique environment of the landmark Victorian-style Conservatory, complementing the architecture of the building while creating a transformative, dazzling spectacle of color, form, and texture. Orchids of seemingly every conceivable shape and provenance from the Garden's collections as well as from some of the finest growers in the world, including rare and iconic specimens, will be on display. During Orchid Evenings (4/6-4/7, 4/14, 4/20-4/21), experience music, tours, and special performances, while cash bars will offer beer, wine, and cocktails for purchase, 6:30pm-9:30pm. nybg.org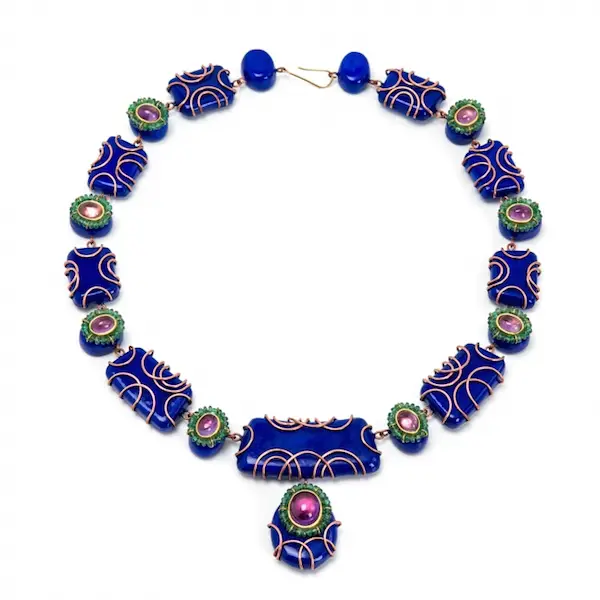 Gian Luca Bartellone necklace
(4/16-4/21) LOOT: 2018 at the Museum of Arts and Design. Now in its 18th edition, LOOT presents a cross-section of the most exciting cutting-edge art jewelry designs, while offering the public a rare opportunity to meet and acquire pieces directly from some of the most skilled creators in the field. Opening night is a benefit.
(3/30-4/8) The 2018 New York International Auto Show takes place at the Javits Convention Center, with all the latest models available for exploration, plus demonstrations and automotive blasts from the future and past.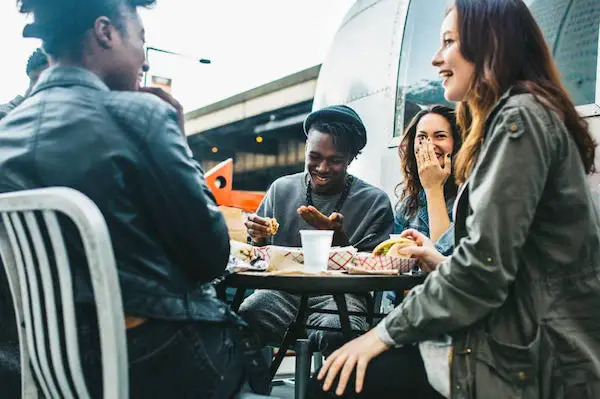 (4/28-4/29) The 2018 World's Fare at Citi Field. Over 100 vendors from over 100 cultures will come together and unite through authentic food, drink and music curated by New York City's leading taste makers.  theworldsfare.nyc
(Now-7/15) On stage, he was Ziggy Stardust, Aladdin Sane, and The Thin White Duke. David Bowie, the beloved English singer/New York transplant who sang about "Changes" and is revered for perpetually changing his sound and look over a five decades-plus career, is being celebrated in David Bowie is, a major exhibition that makes its final stop at the Brooklyn Museum. This first-ever Bowie retrospective explores a creative process of reinvention, collaborations, and bold characterizations that shaped listeners' own identities. The show includes 300+ significant objects from Bowie's teens to his death in 2016, including handwritten lyrics, diary entries, photography, set designs, album artwork, and rare performance material, with many items exclusive to the Brooklyn Museum presentation. More than 60 stage costumes are on display. Advanced sound technology, alongside theatrical scene–setting, animation, and video, provides an immersive journey through Bowie's formative artistic experiences.
(3/12-1/6/19) Unseen Oceans at the American Museum of Natural History enables visitors to embark on a journey four miles underground to the ocean's bottom, as they discover the latest ocean science and encounter the researchers and technologies revealing our planet as never before.
(Now-5/13) Tennessee Williams: No Refuge But Writing comes to the Morgan Library. The plays of Tennessee Williams (1911–1983) are intimate, confessional, and autobiographical. They are touchstones not only of American theatrical history but American literary history as well. During the period 1939 to 1957, Williams composed such masterpieces as The Glass Menagerie, A Streetcar Named Desire, and Cat on a Hot Tin Roof, cementing his reputation as America's most celebrated playwright. By 1955 he had earned two Pulitzer Prizes, three New York Drama Critics' Circle Awards, and a Tony. The exhibit highlights the playwright's creative process and his close involvement with the theatrical production of his works, as well as their reception and lasting impact. Uniting his original drafts, private diaries, and personal letters with paintings, photographs, production stills, and other objects, the exhibition tells the story of one man's ongoing struggle for self-expression and how it forever changed the landscape of American drama.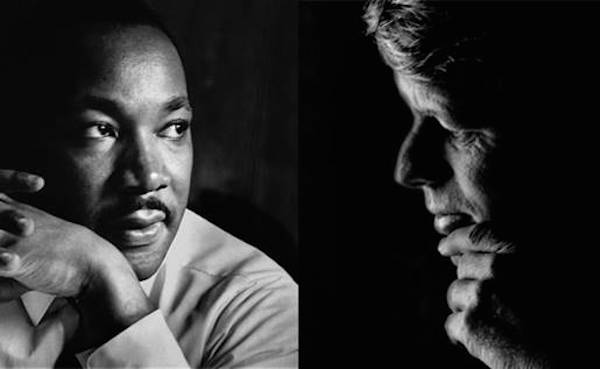 (Now-5/20) To commemorate the 50th anniversary of the assassinations of Martin Luther King Jr. and Robert F. Kennedy in 1968, the New-York Historical Society presents an exhibition of photographs and artifacts honoring these visionary leaders who irrevocably changed the United States. Rebel Spirits: Robert F. Kennedy and Martin Luther King Jr. showcases approximately 60 photographs and 30 documents and artifacts that uncover the relationship between these historic figures.
(Now-12/2/18) Art of the Mountain: Through the Chinese Photographer's Lens at the China Institute. Featuring over 60 photographs from a range of modern Chinese photographers, this exhibition will allow visitors to consider the role of mountains in China's geography, history, art, and philosophy.
(Now-6/3) While it's always fun to revisit favorite artists and works of art, one of the pleasures of museum special exhibitions is the chance to acquaint oneself with the work of formerly unknown artists. Case in point: Tarsila do Amaral: Inventing Modern Art in Brazil at MoMA  The first exhibition in the US to focus on Amaral's works looks primarily at her output in the 1920s, her role in an international community, and her contribution to the emergence of modernism in Brazil. Abaporu, a 1928 painting, shows an isolated figure with a cactus, and became the totem of a movement celebrating Brazilian culture rising from the symbolic cannibalism of outside influences. The exhibit includes more than 100 works of art, encompassing paintings, drawings, sketches, photos and historical documents. It's a chance to discover "Modernism" in a new context.
(4/19-4/24) ArtExpo New York at Pier 92 & 94. Explore over 400+ innovative artists, galleries, and publishers from across the globe, showcasing exciting original prints, paintings, drawings, sculpture, photography, ceramics, giclee, lithographs, glass works, and more—all under one roof along the Hudson.
(3/22-7/29) Public Parks, Private Gardens: Paris to Provence at the Metropolitan Museum of Art. Drawing largely on the encyclopedic holdings of The Met, this exhibition will illustrate the horticultural boom that reshaped much of the French landscape during the 19th century. As shiploads of exotic botanical specimens arrived from abroad and local nurserymen pursued hybridization, the availability and variety of plants and flowers grew exponentially, as did the interest in them. From paintings by the Impressionists to photographs of the era and vases made to display lush bouquets, this presentation of some 150 works will provide a fresh, multisided perspective on best-known and hidden treasures housed in a Museum that took root in a park: namely, New York's Central Park, which was designed in the spirit of Parisian public parks of the same period.
(4/27-4/29) Live music and an incredible collection of vinyl dealers await at the annual WFMU Record Fair at Brooklyn Expo Center.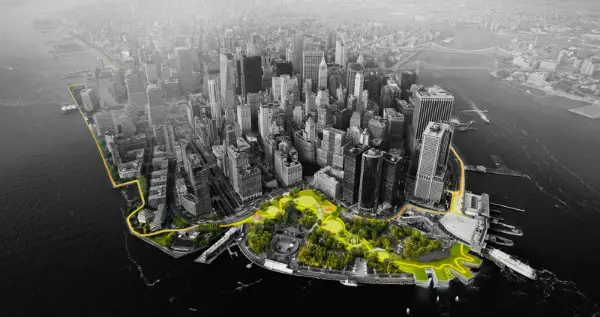 Image courtesy of BIG Team / Rebuild by Design competition
(Permanent) The Museum of the City of New York presents NY at Its Core. Ten years in the making, New York at Its Core presents the compelling story of New York's rise from a striving Dutch village to today's "Capital of the World." The exhibition captures the human energy that drove New York to become a city like no other and a subject of fascination the world over. Entertaining, inspiring, important, and at times bemusing, New York City "big personalities," including Alexander Hamilton, Walt Whitman, Boss Tweed, Emma Goldman, JP Morgan, Fiorello La Guardia, Jane Jacobs, Jay-Z, and dozens more, parade through the exhibition.
(Permanent) The New-York Historical Society's Fourth Floor Renovation, now complete, includes a brand-new Tiffany Lamps Gallery in addition to the opening of its Women's History Center.
(Permanent) The Jim Henson Exhibition at the Museum of the Moving Image will celebrate the life and legacy of the famed Muppet creator, exploring both his prolific career and the enduring effect his work has on pop culture to this day. Visitors can expect to learn more about the creation of such beloved works as The Muppet Show, Sesame Street, Fraggle Rock, The Dark Crystal, and Labryinth, as well as to discover the cutting-edge experimental works Henson made throughout his career.
Things to Do in New York in April: Comedy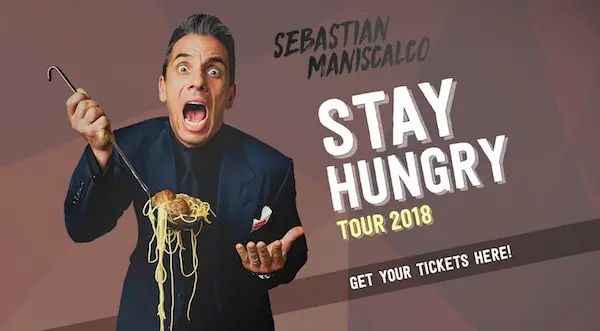 (4/19-4/21) Sebastian Maniscalco: Stay Hungry Tour stops at Radio City Music Hall.
PLUS
(4/5-4/7) Brad Williams at Gotham Comedy Club.
(4/6) Joe Rogan at Kings Theatre.
(4/20-4/21) Finesse Mitchell at Gotham Comedy Club.
(4/28) Josh Wolf at Gotham Comedy Club.
Things to Do in New York in April: Kids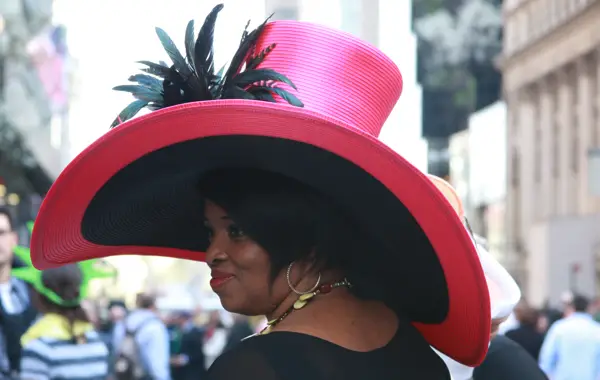 Image: Katy Gartside Photography/Flickr
(4/1) Easter in New York brings egg hunts, fine brunches, and a bonnet-filled procession down Fifth Avenue that's been a city tradition for nearly a century and a half. Celebrate the holiday in true New York fashion with a trip to the Easter Parade. The tradition dates all the way back to the 1870s, when upper class New Yorkers would stroll down Fifth Avenue after church and show off the fashionable new outfits they'd purchased for the holiday. Traffic shuts down for the parade on Fifth Avenue between 49th and 57th Streets from 10am to 4pm on Easter Sunday, letting festive paradegoers fill the streets in their elaborate Easter finest.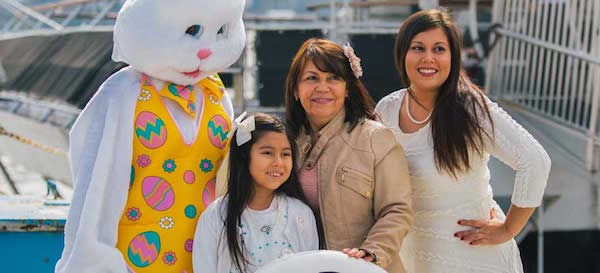 Spirit of New York offers some lovely Easter Sunday Brunch and Dinner Cruises.
PLUS
(4/22) Kids 'n' Comedy Show at Gotham Comedy Club. Every month Kids 'n' Comedy presents a showcase of their best and brightest teenage stand-up grads at 1pm.
For more kids things to do, visit our sister site at nymetroparents.com!
Things to Do in NYC: Nightlife
(4/4-4/5) Pink: Beautiful Trauma Tour comes to Madison Square Garden.
PLUS 
(4/4) Lorde / Run The Jewels perform at Brooklyn's Barclays Center. 
(4/5-4/7) Brandi Carlile at the Beacon Theatre.
(3/27-4/7) Judy Collins at Cafe Carlyle.
(4/13) Billy Joel at Madison Square Garden.
(4/14) A$AP Ferg at Terminal 5.
(4/15) Franz Ferdinand at Brooklyn Steel. 
(4/17-4/18) Guitar legend Buddy Guy returns to play two nights at BB King Blues Club & Grill.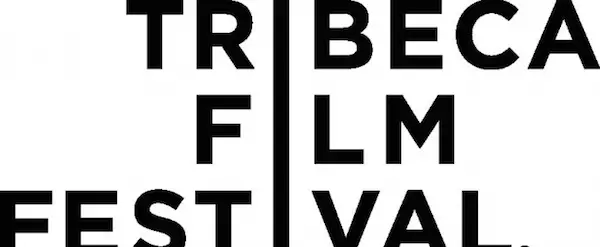 (4/18-4/29) The Tribeca Film Festival returns.
(4/30) The Breeders at Brooklyn Steel.
(Now-4/26) Ecstatic Music Festival at Kaufman Center.
(Ongoing) Listen to the hottest new talent out of Nashville at Opry City Stage!
(Ongoing) The largest VR entertainment center in the Western Hemisphere is New York's latest attraction: VR World. Get inspired by virtual reality in a diverse space with three floors that bring culture, gaming, and entertainment together.
Things to Do in New York in April: Sightseeing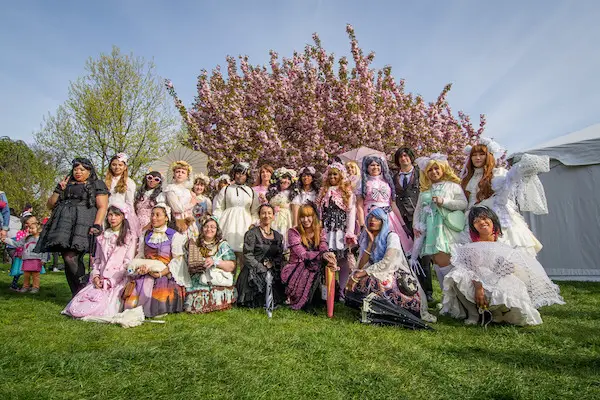 (4/28-4/29) The Sakura Matsuri Cherry Blossom Festival at Brooklyn Botanic Garden.
PLUS
(3/25-4/8) it's the final chance to catch the Macy's Spring 2018 Flower Show.
(4/7) New York Tartan Day Parade in NYC. Celebrate Scottish pride!
(Ongoing) Take a deep dive into an underwater world with one of New York City's newest attractions, National Geographic Encounter: Ocean Odyssey in Times Square. This experience lets visitors explore the ocean like never before thanks to state-of-the-art technology and a brilliant team of designers. This is not a museum, exhibit, movie, aquarium, or virtual reality; instead, the producers consulted with dozens of scientists to create a new kind of immersive experience that guests can walk through as they share ocean encounters. Blockbuster new science—some of it not even published yet—was used in its creation. Short of a submarine, you'll be hard pressed to find a better way to experience life as it's lived under the sea.
Things to Do in New York in April: Ongoing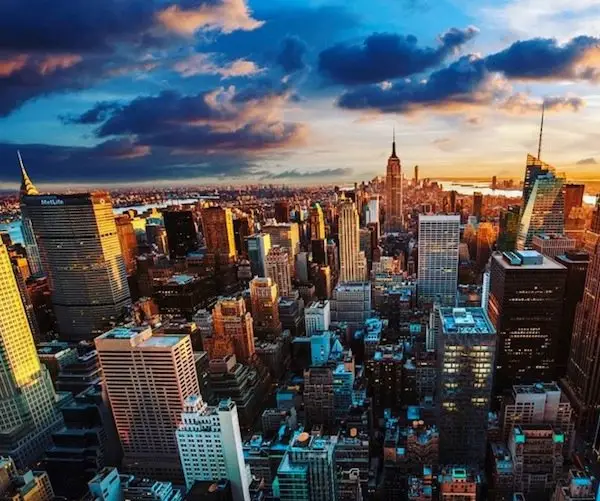 Bring a loved one to take in the breathtaking view at Top of the Rock.
PLUS
(ongoing) Ride 102 stories to the top of the One World Observatory in less than 60 seconds!
(ongoing) Springtime is baseball season! Take a Yankee Stadium Tour! 
(New) Check out the New Year's Ball Exhibit at Ripley's New York, where it's New Year's Eve year-round!
Visit the sites of Friends, Seinfeld, Trainwreck, Gossip Girl, Sex and the City and many other NYC film sites with On Location Tours.

Learn more about the fascinating history of New York City's Financial District with Wall Street Walks tours.
Grab a photo with Taylor Swift, One Direction, Lady GaGa and countless others at Madame Tussauds New York.
Ripley's Believe It or Not! Odditorium brings people of all ages face-to-face with the world's most unbelievable curiosities. With 18,000 square feet of astonishing artifacts and exciting interactive exhibits. Here's a coupon!
Weather in New York in April 
"April showers bring May flowers," the old saw goes, and you can expect to pay some rain dues this month in New York. In fact, more than half the days in an average April will see rain, although the total precipitation is actually slightly lower than what New York experiences in March. Expect the temperatures to rise steadily, from a start on April 1 with average highs of 56 degrees Fahrenheit (13°C) and average lows right at 40 degrees Fahrenheit (4°C), to highs closer to 66 degrees Fahrenheit (19°C) and lows of 49 degrees Fahrenheit (9°C) by month's end. Days are getting longer, with about 8 hours of light. The heaviest coats can safely be left behind, but you'll still want to pack some outerwear, with sweaters, jackets, and—of course—rain gear. Snow is a longshot by this point in the year. All the great restaurants, museums, galleries, and bars in New York make it easy to entertain yourself indoors, but the odds are you'll have at least a couple of fresh spring days to enjoy the early blooms, and the city's parks coming back to life.
===================================================
What to Do in April in NYC
This post is about things to do in NYC in April, including a top 10 list as well as sections on free, family-friendly and nighttime things to do.  Our tour schedule goes into full swing in April with more than 8 tours offered every day. See our full listings of pay-what-you-wish walking tours by clicking here, and check our definitive Things to Do in NYC  guide.
---
TOP TEN THINGS TO DO IN APRIL
Below is our top 10 list.  If you are considering visiting many of NYC's top attractions, then you might want to consider a tourist discount pass, which could save you considerable money.  Read our post comparing the different tourist discount passes.  Several bus tour companies, including hop-on, hop-off buses, also offer discounts and deals.
---
(1) Visit Central Park

This month, the trees and flowers of this iconic park are started to bloom. Central Park is a perfect place to enjoy the beauty of the spring. We recommend that you take a guided walking tour to help you find your way through this huge park. We offer several pay-what-you-like tours of Central Park including a tour of the lower section and one of the middle section.  We also offer bike tours which are super fun for the kids!
If you can't join us, explore the park on your own using our Guide of Things to Do in Central Park and our audio tour.
---
(2) Tribeca Film Festival 

April 18th – 29th, 2018
This event is one of the seminal film festivals in the cinematic world, along with Sundance and the Montreal Film. Stars are discovered here is as well as an incredible range of talent and diversity of movies. The director, cast, and crew are often on hand for a Q & A session after the screenings. Besides film, there are also the ESPN Sports Film Festival, a Family Festival Street Fair, various Tribeca Talks, and free panels for working and aspiring filmmakers. A full schedule of film and events is available on their website. Tickets range from $10 to $40 depending on time and if a director Q&A follows.
---
(3) Sakura Matsuri Cherry Blossom Festival

April 28 & 29, 2018  (kid-friendly)
This annual festival at the Brooklyn Botanical Gardens near Prospect Park (map) offers over 60 events and performances that celebrate traditional and contemporary Japanese culture. The highlight is the 200 blossoming cherry trees that are a rite of Spring for New Yorkers and visitors alike.
Tickets: Adults $25, Seniors (65 and over), $20 Students 12+ with valid ID$20; Children under 12 or BBG Members-free.  Learn more on their website.
---
(4) The Photography Show 
April 4-8, 2018 
Celebrating its 36th year The Photography Show, presented by AIPAD (The Association of International Photography Art Dealers) showcases works from more than 80 of the world's leading photography art galleries.  Tickets: prices vary by event, night and age. Location: Park Avenue Armory, 643 Park Avenue at 67th Street (map). See their website.
---
(5) Attend a Concert 
This month is turning out to be the month of performers with one name! With so many of the best pop stars in the world playing in the city this month, you may have difficulty choosing!  Here are our picks for the best concerts.
Lorde 
The singer's North American "Melodrama" tour brings her to 30 cities in just under a year.  She'll arrive in Brooklyn on April 4 at 7 p.m. at the Barclays Center.  Tickets.
Pink
Showcasing her latest album "Beautiful Trauma." April 4 & 5 at 7 p.m. at Madison Square Garden. Tickets.
Sting 
Bypassing a major arena for a New York show, Sting will be making a very special performance at the Grace Rainey Rogers Auditorium at The Metropolitan Museum Of Art on April 25 and 26 at 7:30 pm.  Tickets.
---
(6) Brooklyn Folk Festival 

April 6-8, 2018  (kid-friendly)
Head to Brooklyn Heights, just a walk over the Brooklyn Bridge from Manhattan, to hear folk, blues, jug-band, string-band, bluegrass, Irish and Balkan music! Offering vocal and instrumental workshops, film screenings, family-friendly square dance, and a banjo tossing contest. Click here for the schedule of bands and events.  The festival is at St. Ann's Church at 157 Montague St, (between Henry and Clinton Streets. Tickets range from $20-$35 per person.  TIP: The festival location alone is worth visiting, St. Ann's Church's building dates to 1847. In fact, the whole neighborhood of Brooklyn Heights is one to walk around, either with one of our guided tours or self-guided tour that you can print out.
---
(7) Earth Day 
Sunday, April 15, 2018  (kid-friendly)
New York's annual Earth Day is celebrated with a gathering in Union Square where there will be dozens of exhibitors, interactive displays, a green-vehicle show, family activities, music, and entertainment at Union Square Park at E. 17th St. and Park Ave. Here is their website.
---
(8) Easter Parade and Easter Bonnet Festival
April 1, 2018, 10 am – 4 pm
This parade is a New York City tradition going back to the 1870's. Not your typical parade of floats and marching bands, this is a more casual stroll of paraders adorning their best Easter bonnets. You'll see some wildly creative bonnets, from flower-covered foot-tall toppers to hats shaped in various designs. The route runs along Fifth Avenue heading north from 49th Street to 57th Street. The best place to watch is from the area around St. Patrick's Cathedral which in and of itself is a beautiful place to visit.
---
(9) Walk the High Line – Day or Night!  (kid-friendly) 
The High Line is one of the most unusual city parks, built on an abandoned elevated railroad. This month, the hundreds of different plant life that the High Line Park carefully curates will be starting to bloom. Because it is not yet peak tourist season, you can enjoy the High Line without feeling too cramped.
We offer several pay-what-you-wish variations of the High Line Park Walking Tours, but if our timing doesn't fit your schedule, check our post listing other fine tour companies with High Line tours as well as our downloadable PDF self-guided tour and a GPS-enabled audio tour of the High Line narrated by one of our professional guides.
---
(10) New York Tartan Day Parade 

April 7, 2018 
Celebrate all things Scottish by watching bagpipers, men in kilts, and women in plaid. The parade is part of Tartan Week which schedules cultural events around the city from contemporary Scottish bands playing in bars to pub crawls, readings and the Scotland Run in Central Park on April 2. Click here for the schedule of events that week. Location: Parade route is north along Sixth Avenue from 44th to 55th.
=======================================================
NYC events in April 2018
Check out our picks for the best NYC events in April including awesome outdoor events at NYC parks and great festivals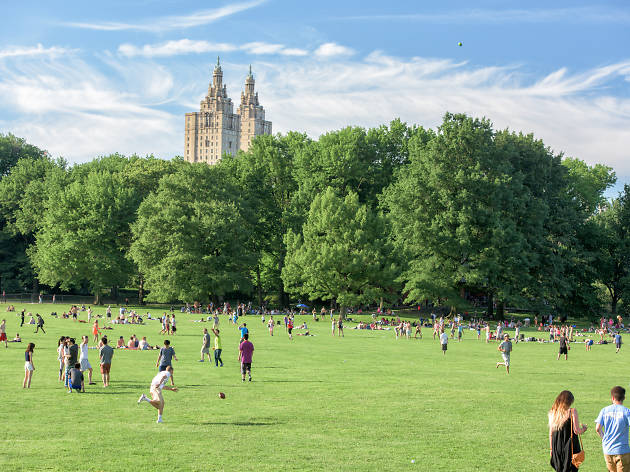 The best NYC events in April 2018 are going to make you psyched for spring. Aside from celebrating major holidays like Easter in New York, take a moment to stop and smell the roses at events such as the Macy's Flower Show and The Orchid Show at the New York Botanical Garden. Speaking of buds, take advantage of checking out the best NYC parks, while all the flowers and trees are starting to bloom. And there's even more greenery fun for outdoorsy folks—Earth Day, duh!
RECOMMENDED: Full NYC events calendar in 2018
Featured events in April 2018
==============================================================
Spring is finally here, and there's no better reason to come out of hibernation than to attend a free event at Lincoln Center. See the calendar for a list of all upcoming events.
April 1 through 8

Photo by Robert Hupka. Courtesy of the Estate of Robert Hupka, Arthur M. Fierro, executor. Toscanini Legacy Papers, Music Division, The New York Public Library for the Performing Arts.

Toscanini: Preserving a Legacy in Sound at The New York Public Library for the Performing Arts
The over 43,000 items represent the full array of audio formats in use during Toscanini's lifetime, including lacquer, shellac, and vinyl discs, tape reels, cylinders, and wire recordings as well as the more obscure selenophone recordings and the metal parts used in the production of 78 rpm discs. As one of the world's leading sound archives, the Library for the Performing Arts will place front and center Toscanini's recordings through ongoing live demonstrations and free public programs devoted to the craft of preserving and archiving the technology he helped define during his lifetime.

April 4

Liederabend at Paul Recital Hall
Artists from Juilliard's Collaborative Piano Department perform repertoire with singers from the Ellen and James S. Marcus Institute for Vocal Arts.

April 5

Shelley Nicole's blaKbüshe: I Am American at the David Rubenstein Atrium
At a time when it seems every manifestation of black self-affirmation—Black Lives Matter, black self-care, Black Girl Magic—is being assailed by prickly sorts antagonized by most things black and self-affirming, Black-on-Black love has become medicine for the melancholy, an elixir crucial to keeping the African Diaspora sane and forward-moving. Shelley Nicole—the mainspring behind Shelley Nicole's blaKbüshe—is simultaneously a product, a witness, and architect of Black-on-Black love, a calling that has informed all of her work as a singer, writer, composer, actor, poet, musician, and healer. It is the taproot of her latest work, I Am American, a collection of songs written by her and produced by award-winning guitarist, composer, and producer Vernon Reid of the band Living Colour.

April 6 through May 25

Young Music Makers on the Josie Robertson Plaza
Each spring for more than two decades, schools from throughout the U.S. present their bands, jazz ensembles, choirs, choruses, and orchestras on Lincoln Center's outdoor plazas as part of Lincoln Center's Young Music Makers series. Performances by the school groups are free to the public and usually occur around lunchtime, when the plazas are crowded with visitors and Lincoln Center neighbors.

April 9

Lincoln Center Moments: New York Philharmonic at the Stanley H. Kaplan Penthouse
This free performance-based program is specially designed for individuals with dementia and their caregivers. Join us as we bring Lincoln Center's unparalleled artistry to an intimate and supported setting. This program includes a one-hour performance, followed by a one-hour discussion, movement, and art-making workshop for participants to reflect upon their experience.

April 9

Fact or Fiction? Amadeus and the Portrayal of an Artist at the David Rubenstein Atrium
Thirty-five years after its premiere in 1984, Miloš Forman's film adaptation of Peter Shaffer's Amadeus stands as the most vivid, powerful, and controversial composer biopic of its time, one of the few times classical music was thrust into the American mainstream. The movie's tagline was diabolically clever: "Everything You've Heard is True!" While on one level it simply refers to the power of the film, it subtly reinforces the notion that viewers were engaged with a true story—a real docudrama—rather than fiction inspired by Alexander Pushkin's 1830 play Mozart and Salieri. Ahead of the Philharmonic's presentation of Amadeus—Live (April 11–17, conducted by Richard Kaufman), Leonard Bernstein Scholar-in-Residence Michael Beckerman debates the issues, ideas, and ethics of Amadeus.

April 12

Photo by Deborah Feingold

Aeolus Quartet at the David Rubenstein Atrium
Discover why this invigorating chamber ensemble, named for the Greek god of the four winds, is "clearly a string quartet to watch" (Cleveland Plain Dealer).

Presented in collaboration with Lincoln Center's Great Performers

April 13

Outside (In)dia: Martha Redbone at the David Rubenstein Atrium
Appalachian and Native American song is at the root of American music. Today, their song and struggle is particularly relevant and Martha Redbone is a clear and beautiful voice that represents these deep musical traditions. Her music flows equally from her own unique, award-winning blend of Native American elements with funk and her deep roots in Appalachian folk and Piedmont blues favored by the matriarchy that raised her on a rich sojourn from Clinch Mountain, Virginia, to Harlan County, Kentucky, and beyond to Brooklyn's Dodge City-esque mean streets.

Tonight, Martha's ensemble joins with Brooklyn Raga Massive's community of Indian music–inspired artists to highlight both the roots and contemporary interpretations of these traditions. The evening's performance will feature a visual score by artist Nitin Mukul.

April 19

Suite for Abu Sadiya featuring Yacine Boulares, Vincent Segal & Nasheet Waits at the David Rubenstein Atrium
In this musical take on a North African myth, Brooklyn-based, French-Tunisian saxophonist Yacine Boulares, French cellist Vincent Segal, and American drummer Nasheet Waits reimagine the forgotten Stambeli tradition—a healing trance music created by the descendants of sub-Saharan slaves brought to Tunisia. Boulares and Segal's original compositions form a series of variations on the legend of the hunter Abu Sadiya. In his wandering search for his enslaved daughter, Abu Sadiya danced and sang his sorrow in the streets of Tunis, thus becoming the first musician of Stambeli and personifying the memory of sub-Saharan slaves in Tunisia.

April 20

Photo courtesy of the artist

¡VAYA! 63: Eddie Montalvo y su Orquesta at the David Rubenstein Atrium
Bronx-born conguero Eddie Montalvo started keeping time when he was just five years old, eventually backing superstars Celia Cruz, Héctor Lavoe, Willie Colón, and Johnny Pacheco, and in 1979 he became the youngest member of the Fania All-Stars. Montalvo's most recent, Grammy-nominated solo album Desde Nueva York a Puerto Rico proves that this rhythm prodigy still brings it. He returns to Lincoln Center with his band for a night of classic salsa.

April 26

Photo by Itzel Alejandra Martinez

Downtown Comes Uptown featuring Elizabeth and the Catapult & Madison McFerrin at the David Rubenstein Atrium
Over the course of two nights, Rockwood Music Hall, Lincoln Center, and WFUV partner to spotlight four talented artists in two distinctly different settings. These unique artists bring songs and stories of their everyday stomping grounds—the downtown club scene—to a new audience at Lincoln Center's David Rubenstein Atrium as they perform selections of their work in a showcase hosted by WFUV radio personality Rita Houston. The following night, all four artists return to the Lower East Side with full performances at Rockwood Music Hall.

More artists to be announced
==============================================================
April might be known for it's rainy disposition, but when it comes to New York City, it's the month when the best food & wine events finally get underway after a winter hibernation.  Here's our short list of the nine most captivating events for the month of April (plus two more of our own events in early May).

April 1 – 6:30 PM to 9:30 PM – $55
The Grand Prospect Hall, 263 Prospect Avenue, Brooklyn, NY 11215

Celebrate Fifth Avenue's acclaimed destination restaurants and legendary watering holes at A Taste Of Fifth, Wednesday, April 1st, from 6:30 – 9:30pm at The Grand Prospect Hall in Park Slope.  Buying a ticket not only allows you to sample all the savory offerings from many local restaurants and bars (complementary wine & beer), but you'll also be benefiting many local charities.

April 11 – 12:00 PM to 4:00 PM – $12
Historic Richmond Town, 441 Clarke Avenue, Staten Island, NY 10306

Come out to this KCBS sanctioned cook-0ff featuring some of the best grill-masters in the state.  You'll have your choice of beef brisket, chicken, pulled pork, and pork ribs to sample in this highly anticipated Staten Island event.  Sample, stroll, quench and enjoy fun stuff with the entire family, rain or shine.
---
Love Wine? Check out the NYC Spring Wine Festival on May 7th!
---

April 12 – 1:00 PM to 4:00 PM – $50
Industry City, 233 37th Street, Brooklyn, NY 11232

Do you have an odd hankering for tomato juice, celery, and horseradish?  Then you'll love three hours of unlimited tastes of Brooklyn's most creative and innovative Bloody Marys, created by twelve of the finest restaurants and bars in Brooklyn. Includes lunch by Delaney BBQ, tastes of local artisanal food and drinks, live music, and more.

April 16 – 7:00 PM to 9:00 – $60
The Lobster Place, Chelsea Market, 75 9th Ave, New York, NY 10011

Wines of Portugal cordially invites you to the first-ever Portuguese Progressive Tasting at The Lobster Place! Experience and discover the range of Portugal's wines.  Challenge your senses as you progress from station to station, sampling an exciting array of wines paired with a delicious selection of appetizers provided courtesy of The Lobster Place and Dickson's Farmstand Meats.

April 25 – 11:00 AM to 10:00 PM – $59 to $129
Citi Field, 123-01 Roosevelt Ave, Queens, NY 11368

The Bacon and Beer Classic is a one-of-a-kind event hosted inside baseball parks and stadiums across America.  A walk through the stadium will give you a taste of history through the hundreds of craft brew samples and mouth-watering bacon-inspired tastes local restaurants cook up.  Get ready for music, games, dancing, cooking demos, and beer schools at this all-inclusive event!

April 25 and 26 – 10:00 AM to 6:00 PM – $10 to $100
Brooklyn Expo, 79 Franklin Street, Brooklyn, NY11222

Enjoy this hot sauce extravaganza with unlimited samples of 45+ hot sauce vendors and food samples.  Not only will you have the opportunity to try barbeque with custom made sauces, ticket holders also receive five (5) full-size craft beer drink tickets, a bottle of hot sauce from co-host and organizer High River Sauces and a BBQ Sandwich Platter!

April 26 – 7:30 PM to 9:30 PM – $30
Buttenwieser Hall, Lexington Avenue at 92nd St, New York, NY 10128

Meet some of the world's most talented tastemakers in this chocolate and spirit tasting.  With award-winning chocolate bars, chocolate-friendly cheeses, and edgy choco-beverage pairings, you'll experience one incredible palate-tickling sensation after another.   Be prepared to redefine chocolate as you know it.

April 27 – 7:00 PM to 9:30 PM -$135 to $165
Spirit of New York, Chelsea Piers, West 21 Street, New York, NY 10011
Take a cruise on the Hudson River to sample and celebrate the world's finest whiskies. Distillers, brand ambassadors, and masters of whisky will be in attendance to guide you through sampling their spirits. With your ticket purchase, you will receive admittance to the event, a world-renown Glencairn tasting glass, gourmet buffet dinner, and dessert.
BONUS: 2 Early May Food+Drink Events

May 2nd – 2 sessions: 3pm – 6pm and 8pm – 11pm – $69 to $179
Industry City, Factory Floor (Building 1), 233 37th St., Brooklyn, NY
This is one of New York Wine Events' proprietary wine events, and we think you'll really like it. The Brooklyn Crush Wine & Artisanal Food Festival features more than 200 wines supplied by Manhattan's highly respect Vintry Fine Wines. In addition attendees will get to dine on delicious hors d'oeuvres and artisanal fare from Brooklyn and beyond. There will also be live music. It all goes down at the incredible Industry City Factory Floor venue.

May 9th – 2 sessions: 3pm – 6pm and 8pm – 11pm – $99 – $199
Broad Street Ballroom, 41 Broad Street, Manhattan
The NYC Spring Wine Festival is our 3rd proprietary wine event this spring. It takes places at the stunning Broad Street Ballroom, situated in the heart of the financial district. Featuring over 200 hand picked wines by the acclaimed Vintry Fine Wines, light hors d'oeuvres, and live jazz, this wine festival is ideal for wine lovers and foodies.
==============================================================
While the weather may get a little temperamental, don't let that keep you from all the amazing things to do in New York City in April.
Take your sports back outdoors
 Whether it's tennis on the clay courts of Prospect Park, jogging alongside the blooming trees around Central Park's reservoir or hiking in Queens' Forest Park, warmer weather means it's time to take your recreation back outdoors. The 
city's parks
 have tons of free events and classes for all skill levels. 
nycgovparks.org
Stomp and holler at the Brooklyn Folk Festival
Immerse yourself in Americana, from bluegrass to jug bands, banjo and string bands, as well as the folk music of the world at the Brooklyn Folk Festival. More than three dozen acts will perform during the three-day festival at St. Ann's Church, plus screenings, dancing and the first-ever fiddle contest (no soul wagering, please). April 6-8, $25 and up, brooklynfolkfest.com
The most fun fight of the year
It's all the fun of a sleepover with none of the awkward late-night confessions when Pillow Fight NYC returns to Washington Square Park. It's free to join, and you can really get into the event by either wearing pajamas or dressing for the annual theme: Space Ponies. You can BYO pillow (soft and feather-free) or donate $5 to the Mattress Firm Foster Kids program and pick one up at the Mattress Firm in NoHo. April 7, 3-5 p.m.
See the cherry trees bloom
There's no better place in the city to see cherry trees than Brooklyn Botanic Garden, where over 200 of them line its Cherry Esplanade and dot the gorgeous landscape of its Japanese Hill-and-Pond Garden. The first blooms have officially been sighted — you can keep track via the garden's Cherrywatch — and it all culminates with the annual Japanese cultural extravaganza Sakura Matsuri on April 28-29.
Be there for Broadway's biggest season
Some of the most anticipated shows of recent history are coming to Broadway this season. Tina Fey takes the writing helm again for the Mean Girls musical opening April 8; the award-winning stagecraft and original London main cast of Harry Potter and the Cursed Child will be unveiled in April 22; and disco queen Donna Summer gets the jukebox musical treatment starting April 23.
Help build a space station
The largest fan-run convention of Lego enthusiasts Brick Fest Live comes to the New York Hall of Science, with giant sculptures including a 7-foot-tall Woody from Toy Story, a Brick Pit with more than 100,000 pieces and a space station where visitors can help build a spaceship. April 7-8, free with museum admission, nysci.org
Honor brunch's best cocktail
The Bloody Mary Festival is two and a half hours of tasting your way through some of the best takes on the cocktail from bars and restaurants around the city at Grand Prospect Hall in Brooklyn. There'll be food, too, plus live music and entertainment. April 8, $50, thebloodymaryfest.com
Peek into every room of the Beer Mansion
Brooklyn Brewery will once again convert the Williamsburg's Weylin into a multi-room funhouse for its second annual Beer Mansion. First and foremost a showcase of beers, with six craft brewers featured, Beer Mansion is an immersive experience with themed rooms — this year it's The Speakeasy, The Arcade, The Show and The Bazaar — plus live entertainment and food by local restaurants. April 13-14, $65-$120
Hear from the people fighting for change
Artists have been among the first and strongest figures in the ongoing culture war against the neo-Nazism, misogyny and other social problems that have surfaced with the election of Donald Trump. Hear from them first-hand and hone your own plan to Resist and Reimagine, the theme of this year's PEN World Voices Festival that brings together 165 creative people including The Daily Show's Hasan Minhaj, LGBTQ activist Chelsea Manning and Hillary Clinton. April 16-22, free-$35, various locations, worldvoices.pen.org
Rejuvenate during Spa Week
Have you spring cleaned your body? Give yourself the same attention you give your apartment to get it ready for the new season during Spa Week, when treatments like a chemical-free Jet-3D Peel or laser hair removal are offered for just $50 at some of the best salons in the city. There's no limit on the number of sessions you can sign up for, making it a great value for spa addicts and an easy intro for newbies. April 16-22, spaweek.com
Go behind the scenes of Sweetbitter
The most anticipated new show of the spring for foodies is Sweetbitter, the Starz adaptation of Stephanie Danler's novel about coming of age on New York's food scene, from a high-end Manhattan to a Williamsburg bodega. Meet the author alongside the creative team behind the series including showrunner Stuart Zicherman at an intimate panel at the William Vale Hotel, with cocktails to start and schmoozing after the talks, which include sneak peeks of the show, concludes. April 18, 6:30-9 p.m., free with RSVP, eventbrite.com
See the stars at the Tribeca Film Festival
New York City's biggest event dedicated to movies, the Tribeca Film Festival, brings hundreds of the most essential narratives of our time — not to mention the A-list people who make them — to the city's theaters. Catch Steven Spielberg talking about Schindler's List, a masterclass with Alec Baldwin, panels with John Legend and Sarah Jessica Parker, plus the festival-within-the-festival virtual reality and video game arcades. April 18-29, tribecafilm.com
Taste the hottest food festival
Dubbed a "two-day tribute to all things spicy," the New York Hot Sauce Expo will feature unlimited samples by over 50 craft hot sauce makers from around the world. While that may test your tastebuds, it's nothing compared to the competitors who'll take to the Stage of Doom for competitions each day, including a Guinness Book of World Records attempt. There'll be plenty of food to try your sauces on, plus beer and cocktails. April 21-22, $10-$100, eventbrite.com
Meet the celebrities of the chili world
It's worth the trek to Staten Island for Historic Richmond Town's annual NYC Chili Cookoff. The official New York state cookoff event of the International Chili Society, this is where you'll find unlimited chili tastings by some of the East Coast's best cooks accompanied by live entertainment and some very serious judging. April 21, noon-4 p.m., $15 adults, $8 kids
Crown the king of brisket
Could a Brit upset the smoked meat game at this year's Brisket King? Be part of the barbecue-loving crowd to decide the winner among local favorites including Fatty Cue and Hill Country as well as imports from Toronto, Memphis and beyond vying for glory, plus lots of beer, cider and spirits. April 25, 6-9:30 p.m., 110 Kent Ave., Brooklyn, $75-$1,000, brisketking.com
Grab tickets to Harry Potter: A History of Magic
How J.K. Rowling built the wizarding world is the subject of a new exhibit, Harry Potter: A History of Magic, coming to the New-York Historical Society this fall. Be among the first to see it by getting tickets early; they're on sale now for members, with the general public presale opening April 26.
Eat the World's Fare
A food festival with ambitions to be the World's Fair of food is coming to Citi Field this month. Appropriately titled World's Fare, the event has the backing of chef Claus Meyer (so you can be sure it's legit) with over 50 food vendors lined up from around the city, plus an international beer garden, live music, a sumo demonstration and more. April 28-29, $19-$199
Explore coffee's local history
If you think New York just drinks coffee, let the Brooklyn Historical Society's panel of experts, business owners and thinkers illumate you at Roasted: The History of Coffee in NYC. Hear about the Gillies Coffee Company, founded in 1840, and how Brooklyn Roasting Company is changing the game and more of the city's "caffeinated history." April 26, 6:30 p.m., $10, brooklynhistory.org
=============================================================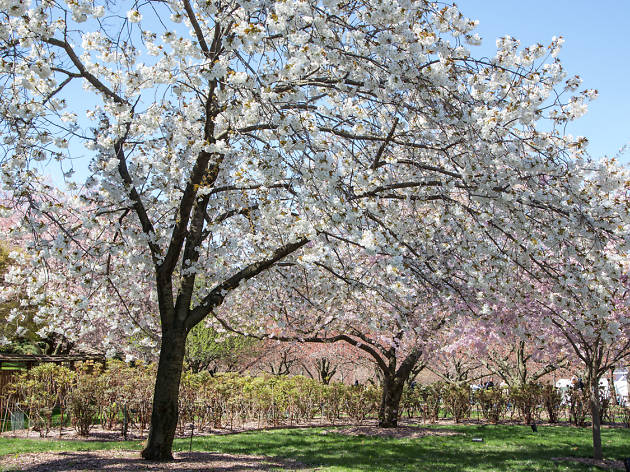 THINGS TO DO
New York Yankees Opening Day; Yankee Stadium; Apr 3 at 4:05pm; tickets start at $81
The cherry blossoms and warm weather might be lagging this year, but there's at least one marker of spring that we can count on to be right on time: baseball season. America's pastime returns to the Bronx this month when the Yankees take on the Tampa Bay Rays in the home opener. Even if you don't know much about the game, you'll at least be able to indulge in some top-notch stadium grub.
Resurrecting the Woolly Mammoth; Brooklyn Brainery; Apr 4 at 6pm; $10
More than 10,000 years have passed since the last woolly mammoth walked the earth, but scientists now think they have the tools they need to bring back the extinct giant. Find out about the cutting-edge technologies that could make it possible to create a real-life Jurassic Park in this fascinating lecture.
Feminists in Fashion With Norma and Christene; Museum of the City of New York; Apr 5 at 6:30pm; $25
Christene Barberich, the co-founder and editor-in-chief of Refinery29, and Norma Kamali, the renowned athleisure designer, team up for a candid conversation of the role of feminism in fashion. Expect the pair to tackle difficult questions about empowerment and equality in the industry.
"The Moon is a Planet, Darling" THNK1994 Museum; Apr 6-8; noon; free
This exhibit at pop culture–worshipping museum THNK1994 takes its name from the thoroughly stunning QVC clip of Isaac Mizrahi and Shawn Killinger and features artwork inspired by leading lunar ladies like Stevie Nicks and Naomi Campbell. Don't miss the opening night on March 23—and the portrait of Cher and a white tiger lounging in front of the Moon.
NYC PodFest Abrons Arts Center/Henry Street Settlement; Apr 6-8; free–$20
Some of our favorite podcasts get to shine at this annual fan convention, which features live recordings of Kill Me Now with Judy Gold, Inside the Closet and many more.
The Photography Show Pier 94; Apr 5-8; $30, run of show $60
More than 120 exhibitors descend on Pier 94 for the 38th edition of this photo expo. Peruse pieces from the 19th century through present day, check out talks like "Future Gender" and "Refraction: New Photography of the African Diaspora" with industry luminaries and pick up some stunning images for your home.
Brooklyn Folk Festival St. Ann & the Holy Trinity Church; Apr 6-8; $25 or $40; three-day pass $85
Transport yourself to a land of fiddles and banjos with three days of performances from bands with names like R. Crumb with The East River String Band, John Cohen with the Down Hill Strugglers and plenty o' jugs. If you feel like jamming out yourself, take a workshop to learn how to play your first few chords on the strings, or show your strength during the Banjo Toss contest.
MoCCA Arts Festival Metropolitan West; Apr 7, Apr 8; $7/day
This excellent comics and cartooning festival welcomes more than 300 publishers—major and minor—to display their wares. Hear a lineup of expert cartoonists, illustrators and creators.
Beer Mansion Weylin; Apr 13, Apr 14; $55–$65
Hops lovers can sample more than 30 local pours at this epic fest—including varieties from Fifth Hammer Brewing, Transmitter Brewing and Brooklyn Brewery—while a lineup of bands curated by Captured Tracks rocks out. Stay sober with bites from local faves like the Meatball Shop and Pig Beach and, depending on how many pints you have, try your hand at the on-site augmented-reality or cornhole games.
420: The Musical Unruly Collective; Apr 20; $20, at the door $25
John Kehoe and Co. return with their annual performance of pot-fueled hilarity, which follows Jerry, the uptight stoner, as he visits the Land of 420 to learn some important life lessons. Sit back and toke—ahem, take a trip into a fantastical realm where the laughs are plentiful and the munchies are free (really, complimentary snacks are provided).
No Limits Tattoo Expo Resorts World Casino New York City ; Apr 20-22; various times; day pass $25, weekend pass $55
Get inked at this gathering of more than 250 artists from across the globe. On top of checking out all the insane work, you can also drop in on seminars like "From Cartoons to Tattoos" and shop hardcore accessories from vendors such as Rock My Lips and Altered Ego Clothing. This could be your last chance to get body art from legends including Shanghai Kate and Jay Freestyle.
NYC Hot Sauce Expo Brooklyn Expo Center; Apr 21, Apr 22; $10–$100
Feel the burn at this two-do celebration of all things spicy. You can sample dozens of vendors' wares and take part in tongue-searing challenges, like the Guiness Book of Records Reaper Eating Contest. A general admission ticket includes free tastings for all the vendors and access to the lineup of events. Splurge for the Texas Some BBQ ticket: you get three beers, a bottle of High River Sauces, a barbecue lunch box and a limited edition poster.
The West Wing Weekly; Town Hall Theatre; Apr 23 at 8pm; tickets start at $85
Find yourself wishing that President Jed Bartlet was really in the White House? Indulge your nostalgia for The West Wing at a live taping of The West Wing Weekly, a podcast that takes a deep dive into every episode of the beloved NBC series. Joshua Malina—who fans know as Will Bailey from the show—hosts this episode with collaborator Hrishikesh Hirway and special guest Aaron Sorkin.
Lessons on Love and Heartbreak from '80s and '90s TV; Brooklyn Brainery; Apr 26 at 8:15pm; $10
Between the juicy love triangle on Dawson's Creek, Ross and Rachel's much debated "break" on Friends and Corey and Topanga's long love story on Boy Meets World, television gave us so many iconic teen love stories in the '90s. Relive all the drama and heartbreak in this pop culture talk at Brooklyn Brainery.
Daffodil Celebrate and Wine Weekend New York Botanical Garden; Apr 28, Apr 29; noon; $43; includes a tasting glass ($15) and all-garden pass ($28)
We all know spring is the season for garden parties, and it's hard to think of a lush green space more perfect for a booze-filled afternoon than the New York Botanical Garden. Take in the fairy-tale–like scenery of 300,000 freshly planted daffodil bulbs while sipping glasses of New York and out-of-state wine from your souvenir chalice and listening to live music. And don't stop there: Your ticket grants entry to all of the NYBG's 250 acres, including the Perennial Garden, with its colorful tulips and pansies, as well as the Native Plant Garden, which is filled with wildflowers and ferns.
Sakura Matsuri Cherry Blossom Festival Brooklyn Botanic Garden; Apr 28, Apr 29; $30
Your feed is going to blow up with photos of this weekend bash celebrating Japanese culture and the beauty of nature. To honor the end of Hanami (read: the season of Japanese flower porn), Brooklyn Botanic Garden unveils cherry blossoms at its picturesque peak for two glorious days. But that's only part of the draw. There's also a Japanese tea room, an art gallery and a mini flea market hawking loot such as mouthwatering Raaka chocolates, wall scrolls and silk wraps. Get ready for a jam-packed schedule of entertainment, which includes Taiko drummers, cosplay actors, samurai sword masters, J-rock bands, stand-up comics and dance parties. We're keeping our fingers crossed that the cherry blossom trees will be in full bloom.
LGBT
RuPaul's Drag Race Season Ten Viewing Party at Museum of Sex, Thursdays at 7pm; $5
MCs Ruby Fox and Justin Angel invite you to join their wild crew of club kids and drag divas for the best Drag Race screening in town. After the lip-syncs on TV, get down to sickening performances IRL, along with dope music from DJ Soda Pop. And, needless to say, you better get in line early.
NÜ WAVE The Deep End, Saturday April 7 at 10pm; free
NYC's wildest Club Kids descend upon Bushwick every month for this cinematic rager, with each month's theme honoring beloved cult and underground films. This time, host Pissy Pussy honors Georges Franju's 1960 thriller Eyes Without a Face with a resplendent masquerade. Show up in a gorgeous mask for free shots at the bar, or cover your face with a custom look designed by Pussy at the pop-up mask shop.
Tonight's Special with Shane Shane The Duplex, Sunday April 8 at 9:30pm; $10, at the door $15, plus two-drink minimum
This bizarre improv-variety show puts you in complete control over hard-working one-man act Shane. At the start of the night, audience members are given a "menu" of jokes, songs, video clips and shticks for Shane to perform in the order and style of their choosing. This edition features the guest talents of fireball performer Tessa Skara.
Battle of the Divas Union Hall, Monday April 9 at 8pm; $8, at the door $10
Katy Perry vs. Taylor Swift. Whitney Houston vs. Mariah Carey. Backstreet Boys vs. *NSYNC. Lives have been lost over smaller beefs, so NYC is fortunate to have two deranged mavens of pop culture—Christi Chiello and Matteo Lane—to settle the scores for good. Every month, they welcome stand-ups and drag queens to represent their favorite pop idols with comedy, power points and more. This time, it's sister vs. sister, friend vs. friend, with best buddies Mo Fry Pasic and Greta Titelman representing Jessica and Ashlee Simpson, respectively. Resident drag diva Shuga Cain honors the questionable queens with performances.
THICCC The Cock, April 11 and April 25 at 11pm; Before 11pm free, after $5
Men of color show full-bodied, full-bootied pride with this twice-monthly night of sublime sleaziness at the Cock. Host Francesco de Macho recruits some hot go-go boys of color, along with DJs like Dust Blaze and Bobby Duron to keep this diverse range of dudes going all night. Remember: What happens on the basement's dance floor stays on the basement's dance floor.
COMEDY
Girls With Brown Hair Present The 1947 Thanksgiving Special Union Hall, Friday April 6 at 8pm; $5, at the door $10
Join fur-clad class acts Betty Blanche and Crystal Rogers Sr. (known in modern times as dynamite sketch duo Sam Reece and Becky Chicoine) at this warped musical variety show straight out of black-and-white TV fever dream. Along with comedic multihyphenates Hannah Solow, Tessa Hersh, Ned Risley and Larry Owens, they'll sing gibberish Thanksgiving "classics" that will make you long for a brand of Americana that never existed.
Dead Darlings Judson Memorial Church, Wednesday April 11 at 8pm; free
As NYC slouches further towards a state of cultural bleakness, who can the city's most subversive artists turn to for relief? All worship Amanda Duarte, who hosts writers, artists and performers at her monthly forum for scrapped projects and unrealized pieces.
It's Christi, B*tch! Ars Nova, Saturday April 14 at 8pm; $16
She's your naughtiest buddy on a night out, the devil in your ear, the voice on your next favorite cartoon show and the sweetest comic in town. Stand-up supreme and Battle of the Divas host Christi Chiello will soon be our potty-mouthed overlord, but until then, catch her at this solo journey through faith, sex, nannying and some truly sordid auditions.
Helltrap Nightmare Baby's All Right, Friday April 20 at 6:30pm; $10
New Yorkers may think of themselves as immune to blood, skin and viscera onstage, but Chicago's most deranged comedy collective has come to challenge our stability. Join the fabulously satanic comedy crew of Helltrap Nightmare—Sarah Sherman, Shrimp Boys, and Scott Egleston, and NYC's own Ruby McCollister—for a night of gooney, gorey delights.
Louisa, Requested The Duplex, Thursday April 26 at 9:30pm; $10, at the door $15 plus two-drink minimum
Since 2014, brilliant stage sweetheart and total multihyphenate Lulu Krause has donned the guise of Louisa, a faded Broadway siren who still rules the Duplex stage. Along with pianist Frank Spitznagel, Louisa belts out classic numbers from her repertoire—all of which happen to be completely improvised off of audience suggestion. Witness the ageless marvel as she goes off-book and off the rails once again.
FILM
Blockers
This one's a battle-of-the-generations romp in which three parents discover their daughters' pacts to lose their virginity on prom night and vow to stop it. (The script's original title had a synonym for roosterbefore Blockers.) It's a comedy, although it may not feel like it to fortysomethings on date nights. Apr 6
Chappaquiddick
Adding to a short list of onscreen Kennedy-themed excellence that includes 2016's Jackie, John Curran's concentrated look at the fatal midnight incident that would bring down rising star Edward Kennedy (Jason Clarke) is laced with squirmy disappointment. Apr 6
A Quiet Place
In their isolated rural farmhouse, a family cowers in absolute silence for fear of upsetting…what exactly? It's not clear. Still, given the fine cast (Emily Blunt, John Krasinski, Wonderstruck's Millicent Simmonds) and the film's buzz pre-SXSW, we may be in store for another It Comes at Night. Apr 6
Where Is Kyra?
One may as well ask: Where was Michelle Pfeiffer? The actor bounces back like she hasn't in years in this superb, downbeat drama about a divorced Brooklyn woman slipping through the economic cracks. Apr 6
Tully
Charlize Theron stars in another Diablo Cody-scripted comedy directed by Jason Reitman. On a creative par with the trio's Young Adult, this incredibly sharp mommy drama stars Theron as an exhausted mother of three who thrills to the almost supernatural intuitions of her night nurse (Mackenzie Davis, who should be a big star by now). Apr 20
Avengers: Infinity War
Featuring more stars than Hollywood Boulevard, Marvel corrals all of its superheroes—including Black Panther's supercool Chadwick Boseman—into its biggest-ever blockbuster (at least in terms of actor salaries). This time, the Avengers face down evil intergalactic jawline Thanos (Josh Brolin). April 27
THEATER
The Confession of Lily Dare at Theater for the New City; Apr 4–29; $25
First lady of the downtown camp stage Charles Busch (Vampire Lesbians of Sodom) stars is his own new melocomedy, an homage to tearjerkers of pre-Code Hollywood. Busch plays the title character, who goes from convent girl to nightclub singer to madam.
King Lear at the BAM Harvey Theater; Apr 7–29; $35–$135
The Royal Shakespeare Company visits NYC with the latest version of the Bard's great tragedy of nothingness and being, starring RSC pillar Antony Sher in what he says will be his final Shakespearean role.
The Metromaniacs at the Duke on 42nd Street; Apr 10–May 26; $75–$95
The dazzlingly witty David Ives offers a "translaptation" of Alexis Piron's 1738 farce La Métromanie, a tale of Paris aristocrats swept up in a mania for poetry. Michael Kahn directs for the lively classical-theater company Red Bull.
Light Shining in Buckinghamshire at New York Theatre Workshop; Apr 18–May 27; $45–$65
The groundbreaking, form-twisting Caryl Churchill is one of the world's great living playwrights. Rachel Chavkin (Natasha, Pierre & the Great Comet of 1812) directs a revival of her 1976 epic, which takes place amid the 17th-century chaos of the English Civil War.
The Boys in the Band at the Booth Theatre; Apr 30–Aug 11; $69–$169
Bitterness and bitchery are among the hors d'oeuvres in Mart Crowley's closet-smashing 1968 play, set at an unhappy homosexual's birthday party. The Broadway revival boasts a glittering cast of openly gay actors, including Jim Parsons, Zachary Quinto, Andrew Rannells and Matt Bomer.
DANCE
Dada Masilo/The Dance Factory: Giselle at the Joyce Theater; Apr 3–8; $41–$56
South Africa's Masilo infuses African ritual and ceremony into her 12-dancer account of the tragic ballet Giselle, in which a dead peasant girl saves her deceitful lover from a vengeful band of virgin ghosts.
Jack Ferver: Everything Is Imaginable at New York Live Arts; Apr 4–7; $15–$25
Playful postmodernist Ferver premieres a work that explores being in a community that lives the outrageous queer dream. Joining him are James Whiteside, Lloyd Knight, Garen Scribner and Reid Bartelme.
Ballet Hispánico at the Joyce Theater; Apr 10–15; $26–$66
The Latino dance company offers a program that includes two world premieres inspired by poet and Spanish Civil War martyr Federico Garciá Lorca, along with a reprise of the flamenco-based Línea Recta.
Martha Graham Dance Company: Sacred/Profane at New York City Center; Apr 11–14; $35–$95
The Graham company keeps the modern dance master's legacy alive with three programs. Featured works include The Rite of Spring, Embattled Garden, Panorama and a reconstruction of the lost solo Ekstasis.
Lil Buck & Jon Boogz: Love Heals All Wounds at the Skirball Center; Apr 14; $40
The remarkable Lil Buck and Jon Boogz practice share an approach to urban-dance choreography and performance that is alternately loose and uncannily precise. This piece explores issues including diversity, violence and police brutality.
Lar Lubovitch Dance Company at the Joyce Theater; Apr 17–22; $26–$66
Lubovitch marks the 50th anniversary of his company with the premiere of the trio Something About Night, set to choral music by Franz Schubert, as well as favorites from the choreographer's career.
MUSIC
James Bay Brooklyn Steel; Apr 3; $35–$55
Guitar-toting, hat-loving troubadour Bay writes and sings rousing, folk-edged pop numbers that situate him somewhere between Damien Rice and James Blunt. As you'd imagine, this has made him a hot prospect: He's a three-time Grammy Award-nominated and BRIT Award-winning artist.
Yo La Tengo Brooklyn Steel; Apr 6; $35
As beloved an indie-rock institution as Hoboken has ever spat out, Yo La Tengo is known for employing its compendious knowledge of covers in its live shows (and also on 2015's Stuff Like That There), so it's possible you'll hear anything from Hank Williams to Sun Ra at this outing.
Broken Social Scene The Paramount; Apr 7; $31
Following their sold out fall North American tour, the indie-pop Canucks head to The Paramount in Huntington, Long Island. The crew's latest Hug of Thunder continues where 2010's Forgiveness Rock Record left off: keen freeform songs that trade straightforward hooks for slow builds to soaring climaxes. Despite losing high-profile members Leslie Feist and Emily Haines (Metric) to other projects in recent years, Broken Social Scene remains just as comfortable and compatible as ever.
The War on Drugs Brooklyn Steel; Apr 8; $46
Adam Granduciel's ability to channel the holy trinity of Dylan, Petty and Springsteen means his music often begs to be played on a road trip or on a sunny back patio. But we suppose a springtime evening under the cavernous ceilings of Brooklyn Steel will do, too. Expect some tunes from the band's recent album, A Deeper Understanding.
The Feelies Rough Trade NYC; Apr 13, Apr 14; $25
North Jersey indie-rock legends the Feelies drew on the Velvet Underground long before the influence became de rigueur, creating wired, bookish rock at a time when the Vampire Weekend kids were but twinkles in their parents' eyes. The band hit Rough Trade for a string of shows last year, too—we can only hope this becomes an annual tradition.
Hurray for the Riff Raff + Waxahatchee + Bedouine; multiple venues; Apr 13, Apr 14; $23, at the door $25
Dwelling comfortably within the framework of a bygone era, singer-songwriter Alynda Lee Segarra, who performs as Hurray for the Riff Raff, doesn't directly reimagine roots music—she sings with a worn-denim beauty that evokes Gillian Welch and Lucinda Williams. But the radical women-to-the-front ethos of the riot-grrrl shows Segarra used to attend on the Lower East Side is also embedded in the songs. It's a spirit shared by opener Katie Crutchfield, whose DIY punk scene roots wield a clear presence in her confessional solo project, Waxahatchee.
Ty Segall Brooklyn Steel; Apr 13; $25
San Francisco songwriter Ty Segall typically follows a timeworn formula, in which welcoming pop melodies come layered in antisocial fuzz. Thankfully, his new, ninth studio album, Freedom's Goblin, doesn't stray from those tendencies. Turn up here to see the prolific glam-psych mastermind at work.
Nap Eyes + She Devils Elsewhere; 8pm; $10–$12
Nova Scotia four piece Nap Eyes makes warm, handcrafted indie rock that evokes a feeling of nostalgia without feeling dated. It's no surprise, really, as lead singer Nigel Chapman's Lou Reed–esque drawl carries a comforting familiarity and his existential ponderings are, of course, timeless. The band's got a new album, I'm Bad Now, due out this spring. You'll hear from it at this outing.
Kevin Morby + Hand Habits Bowery Ballroom; Apr 21; $20
The former Woods member and Babies frontman is a songwriter par excellence, as evidenced by last year's stunning City Music. The Los Angeles songman brings his man-on-the-road mysticism to the stage with support from singer-songwriter—and formidable guitarist—Meg Duffy, a.k.a. Hand Habits.
=============================================================
Wanna see some jazz? Check out our picks for the best jazz shows happening in New York City this month.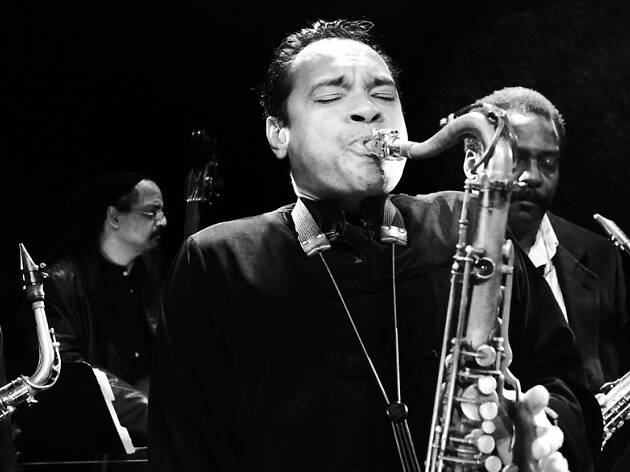 Despite what folks in other cities might think, NYC remains the best place in the world for jazz. So many of the city's best jazz clubs feature top talent every night of the week, and there's no shortage of the best music venues to explore. Whether you're looking for a romantic date idea, or flying solo, these shows won't disappoint.
RECOMMENDED: Full guide to jazz in NYC
Best jazz shows this month in NYC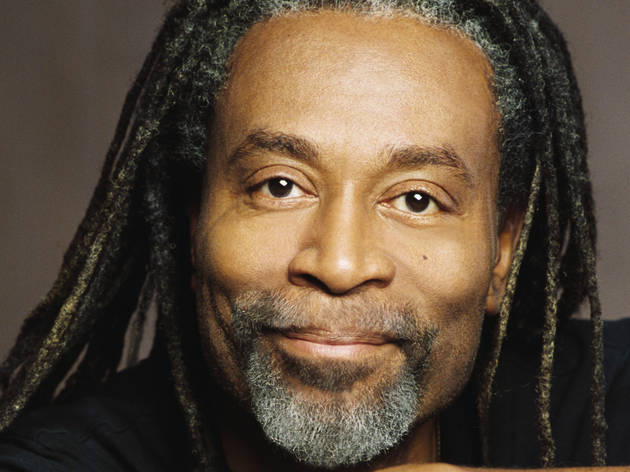 There's far more to McFerrin than that giddy 1988 a cappella hit with the video featuring Robin Williams and Bill Irwin, including collaborations with symphony orchestras, jazz titans and scientists. Here, the uncategorizable vocal marvel plays behind his newest release, Spirityouall, an inventive reimagination of bluegrass, folk, spirituals and other Americana roots material that employs the playing of Grammy-winning jazz bassist Esperanza Spalding. Read more  Fri Mar 23 – Sun Apr 1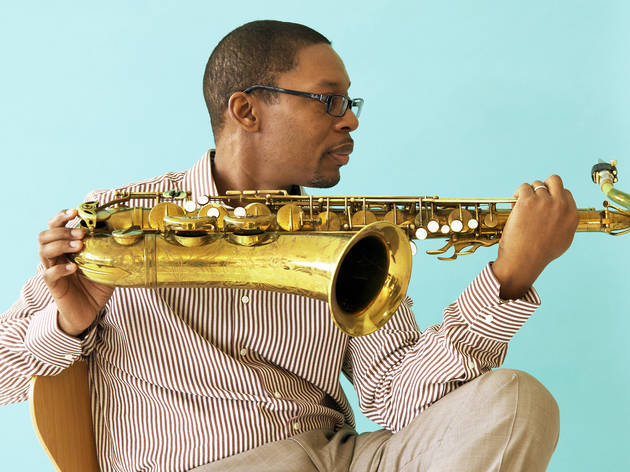 Expect plenty of inside-outside postbop intrigue here, as the subtly commanding sax star distills the innovative spirit from his jazz-royalty legacy into a distinctly modern style with a killer trio. Keep an eye for a rotating bill of special guests: Pharaoh Sanders's son Tomoki Sanders (March 28), Brandee Younger (March 30), and Ralph Alessi (April 1). Read more Until Sun Apr 1
=============================================================
From PEN World Voices to David Bowie to Vatican astronomy, here are our picks for the best talks and events coming to NYC in April.
Sunday, April 1. Get the punch line at this April Fools' Day session on the ethics of humor and the role it plays in our lives. New York Society for Ethical Culture.
Appearances by Eckhart Tolle, Isaac Mizrahi, and Isabella Rossellini highlight our picks for the best

smart things to do in NYC this week.
Monday, April 2
"Idleness is the beginning of all vice, the crown of all virtues," wrote Kafka. Skye & Massimo's Philosophy Cafe tackles the philosophical case for down time, with the format of a Socratic dialogue. Inspiration will come, in part, from Bertrand Russell's "In Praise of Idleness." New York Society for Ethical Culture.
Eckhart Tolle (The Power of Now) joins Reka Prasad, Assistant Director of MindfulNYU, for a night of conversation and spiritual teaching. The evening is free, but RSVPs are required. NYU Skirball Center.
Architect and architectural historian and theorist Samia Henni, born in Algiers, relays the overlooked history of the French army's export of Algerian Revolution colonial tactics to North and South America. The Cooper Union.
Launch into cinema history with this in-depth look at the making of 2001: A Space Odyssey. New York Public Library – Mid-Manhattan Library.
Tuesday, April 3
Actress and filmmaker Isabella Rossellini speaks about her new book, My Chickens and I, which describes her unlikely adventures in heritage breed poultry on a Long Island farm. She'll be joined by evolutionary biologist Menno Schilthuizen on the date of the release of his new book, Darwin Comes to Town: How the Urban Jungle Drives Evolution, which looks at the way urban ecologists are seeing evolution play out in real time. New York Public Library—Stephen A. Schwarzman Building.
Avoid a standoff at this discussion on North Korea in the Age of Trump. New-York Historical Society.
Wednesday, April 4
Neuroscientist Barbara Lipska studied the schizophrenic brain for three decades, but her understanding radically changed when she herself underwent mental changes driven by tumors. Post-treatment, she speaks with her son-in-law Jake Halpern, a prominent journalist, about the science behind her experiences. Rubin Museum of Art.
Seeing Is Believing: neuroscientist Marisa Carrasco explains mental focus and multi-tasking in an exploration of how sensory inputs get processed by the brain to give shape and meaning to the world. American Museum of Natural History.
Add de-extinction to the list of ethical questions for the modern world. Although woolly mammoths have been gone for 10 millennia, scientists are actively using cloning and gene migration to bring them back. Learn more about the history of the animal (and its mastodon cousin) along with the science behind recovering ancient DNA. Prospect Heights Brainery.
Thursday, April 5
Silence, or at least quiet, is copious in Iceland, the least densely populated nation in Europe. Three natives, visual artist Anna Fríða Jónsdóttir, musician and artist Abraham Brody, and cellist Ásta María Kjartansdóttir, present an audiovisual collaboration that looks at serenity, inner silence, and "the connection between the deep silence in nature and our perception of balance and rhythm." The evening is part of this year's centenary celebrations of Icelandic independence. Scandinavia House: The Nordic Center in America.
The next Happier Hour: Philosophy to Make Your Life Suck Less session takes on the question of money, and whether it can indeed buy you happiness. Caveat.
Dress up for this stylish panel discussion on fashion and television with Isaac Mizrahi headlining the luminaries. Paley Center for Media.
Right brain/left brain divides, a Bowie First Saturday, and a tour of what remains of NYC's World's Fairs highlight our picks for the best smart things to do in NYC this weekend.

Friday, April 6
As dominance increasingly supersedes cooperation in our politics, the times call for re-examining left brain/right brain divides. Catch a Think Olio session on neuroscience, Iain McGilchrist's The Master and His Emissary, and the way history has been shaped by the hemispheres. Comparative Religion professor Michael D. Haltenberger leads the discussion.
In a season of discord, the Guggenheim Museum invites thought leaders to discuss the nation's widening ideological divides and "the role of museums as open spaces for the exchange of ideas." Keynote conversation Friday night; panels Saturday with Brian Lehrer.
Bite into a hot slice of NYC life every first Friday of the month at 44 Charlton—the world's first and only variety show smashing together comedy, music, dance, theater, spoken word, and genre-bending performances. This month: comedian Jo Firestone, musical comedy performer Mrs. Smith, and a dance performance by students from Harlem School of the Arts.
Saturday, April 7
Journalist Alvin Hall and photographer Jonathan Calm host a special presentation of their 2016 BBC Radio 4 documentary The Green Book, inspired by Victor Hugo Green's revolutionary travel guide, The Negro Motorist Green Book, published annually between 1936 and 1967. Museum of Arts and Design.
"Let's Dance" at Brooklyn Museum's Target First Saturday, an evening of free art and entertainment centered on the legacy of David Bowie. Brooklyn Museum.
Sunday, April 8
Spend a day at the fair – albeit a few decades behind schedule – on this walking tour of Flushing Meadows-Corona Park and the 1939 and 1964 World's Fairs that took place there. The Municipal Art Society of New York.
Get fresh insight into how Steve Bannon worked his way into a position of such prominence with author Joshua Green, whose new book reflects access to nationalist inner circles. 92nd Street Y.
Appearances by F. Murray Abraham, the Vatican's astronomer, and an expert in procrastination highlight our picks for the best

smart things to do in NYC this week.
Monday, April 9
"When there is really a danger to be faced, there is a very strong incentive to devotion, to surpassing oneself," the philosopher Anne Dufourmantelle wrote in 2015. Last summer she died by her words, risking her life to save children in heavy tides. Humanities professor Avital Ronell leads an Albertine night of discussion on the "active passivity" of true gentleness, celebrating the English-language release of Dufourmantelle's Power of Gentleness: Meditations on the Risk of Living.
A panel of neurocriminology, law, and philosophy experts looks at the mental disorder of
"psychopathy" and how criminal justice should respond to it. Columbia University.
Learn "what's the deal" with love at this session examining the science of relationships through the lens of the classic sitcom Seinfeld. Prospect Heights Brainery.
F. Murray Abraham talks about Amadeus on the eve of the film's 35th anniversary and ahead of the Philharmonic's Amadeus—Live. He'll be in conversation with Leonard Bernstein Scholar-in-Residence Michael Beckerman as they look at the ethics of the film and the "fact or fiction" of its portrayals (no matter what the "Everything You've Heard Is True" tagline promised). David Rubenstein Atrium at Lincoln Center.
Tuesday, April 10
The director of the Specola Vaticana (the Vatican's observatory), Brother Guy Consolmagno, S.J., co-author of Would You Baptize an Extraterrestrial?, talks sci-fi and the cosmos with Fordham University ethics professor Dr. Charles Camosy. Sheen Center for Thought & Culture.
The 94 years that theoretical physicist and mathematician Freeman Dyson has experienced reflect a span of radical change in our understandings of the universe. Dyson comes to the NYPL to discuss his new book, Maker of Patterns: An Autobiography Through Letters, which tells the story of modern science and the incredible minds that have populated it. He'll be joined by Lisa Randall, a lecturer on theoretical particle physics and cosmology at Harvard University. Stephen A. Schwarzman Building.
Wednesday, April 11
The Bowery has been on the National Register of Historic Places for 5 years now, but its hold on New York (and America's) imagination goes back centuries further, with connections to the likes of Stephen Foster, Irving Berlin, Abe Lincoln, and Harry Houdini. The Cooper Union hosts a free celebration with talks, an interview with architectural historian Kerri Culhane, and live performances of vintage songs.
Scholar Vishakha Desai, editor Jai Imbrey, and architectural historians George Michel and Angela Wheeler discuss Mosques: The Splendors of Islam, an authoritative new book on an incredible legacy of design. Brooklyn Public Library – Central Library.
Thursday, April 12
As a way of avoiding other projects, author Andrew Santella immersed himself in the lore of putting things off. He'll speak at the 92nd Street Y about the lives of Old Testament prophets, Civil War generals, and high achievers from Leonardo da Vinci to Frank Lloyd Wright, as delineated in his just-released book Soon: What Science, Philosophy, Religion and History Teach Us About the Surprising Power of Procrastination.
A Lawyer, a Poet, and a Philosopher Walk Into a Bar in continuance of Gotham Philosophical Society's search for meaning, funneled through New Yorker concerns, of which money, alas, remains one. Expect a teasing out of moneyed questions along the lines of, "What price would you pay to accumulate as much as you can?" and "Can anyone actually afford to forsake it?"
The secrets of Brooklyn and time and the bioethics of the Golden Girls highlight our picks for the best smart things to do in NYC this weekend.

Friday, April 13
From Meister Eckhart to Eckhart Tolle, with stops for William Blake, Krishnamurti, and Theresa of Avila along the way, publisher of Miracles magazine Dr. Jon Mundy leads a New York Open Center night inspired by mystic wisdom. The question "what makes for happiness?" will guide the evening, which also draws on Mundy's newly released book A Course in Mysticism and Miracles.
Appreciate art 19th century style at this lunchtime lecture on where New Yorkers went to view art in the 1820s. Mount Vernon Hotel Museum and Garden.
Extract a strawberry's DNA, learn how bacteria take "photographs," and explore the microcosmos and new biomaterials at Caveat's grown-up science fair Pregame Your Brain: Genomics and the Microcosmos.
Mark Friday the 13th with a Think Olio two-for. In the first, travel from Westeros to Denmark to Gotham City for a talk exploring the deep and radical nihilism that lies underneath, well, everything. In the second, it's free will versus determinism. The Strand.
Saturday, April 14
Give thanks for being a friend as Dr. Elizabeth Yuko uses The Golden Girls to explain the principles of bioethics. Caveat.
America's opioid epidemic has resulted in 200,000 deaths in less than 20 years. Photographer Nan Goldin joins Dr. Andrew Kolodny of Physicians for Responsible Opioid Prescribing to discuss their own experiences and an urgent need for change. It's part of this weekend's TimesTalks Festival at The TimesCenter.
Sunday, April 15
Learn Brooklyn's secrets at a little-known Marine Park landmark: the Hendrik I. Lott House, which has remained virtually unchanged since 1800. Untapped Cities' Michelle Young and Augustin Pasquet will talk about more of the borough's surprises (their book lists 125 in total); b.y.o. blanket is encouraged.
A panel of faith leaders discusses the Jacob story as told in Christianity, Islam, and Judaism. The afternoon is in conjunction with the special exhibition Zurbarán's Jacob and His Twelve Sons: Paintings from Auckland Castle, on view at The Frick Collection through April 22.
Theoretical physicist Sean Carroll (From Eternity to Here: The Quest for the Ultimate Theory of Time) joins neuroscientist and Rubin Museum of Art Brainwave curator David Eagleman to test theories of time from their varying perspectives. A book signing will follow.
Mystical songs from three religions, Troll Nation, Antony Sher, and Roman walls. And that's just Monday! Read on for our picks for the best

smart things to do in NYC this week.
Monday, April 16
Political writer Amanda Marcotte appears at The Half King in support of her forthcoming Troll Nation, which explains how a failed casino magnate worked his way to the apex of power—a result, she argues, of one party's decades spent "turning away from reasoned discourse toward a rhetoric of pure resentment."
Three religions coexist on a night of music, dance, and mystical poetry. "The wisdom of longing" will be evoked through the Song of Songs, Spain's Spiritual Canticle, and a reading of Rumi accompanied by dervishes. Sheen Center for Thought & Culture.
Find Antony Sher in conversation with Greg Doran, artistic director of the Royal Shakespeare Company, as they discuss Sher's book and his experience scaling "the Everest of Acting." Drama Book Shop.
Archaeologist and historian Hendrik Dey gives a talk On the Benefits (and Pleasures) of Staring at Walls: An Alternative History of Rome in the "Dark Ages." Using recently discovered Roman walls, Dey will show how shifts in brick and mortar reflect a transition from imperial to papal capital. The Explorers Club.
Tuesday, April 17
Best-selling author Robert Wright's newest book combines evolutionary psychology and the latest in neuroscience to back the philosophies of Buddhism. Catch him in conversation on meditation and more with ABC News Anchor Juju Chang. Asia Society and Museum.
British analytic philosopher Galen Strawson talks about his new book, Things That Bother Me: Death, Freedom, the Self, Etc., a collection of essays that address the nature of self and consciousness, including a foray into panpsychism—the ancient belief that all matter has a mind. Book Culture on Columbus.
American lutenist Catherine Liddell will explain and perform elements of the Grand Siècle manuscript "La Rhetorique des Dieux" in a French baroque Salon/Sanctuary concert at NYU.
Fight for equality at this talk on radical feminism and its impact on LGBTQ activism in the 1960s and '70s. New York Public Library – Stephen A. Schwarzman Building.
Wednesday, April 18
Philosophy professor Hayden Kee tackles the question of how humans make the jump from basic perception to higher functions like abstract thought. Kee's theory, inspired by studies of infant language acquisition: "Perhaps the 7,000 languages of the earth, for all their diversity, are all variations and elaborations of one fundamental bodily power of gestural expression." WeWork Park South.
Get a new perspective at this discussion with two young Muslim women on their experiences in Western culture.
You probably haven't heard, but James Comey has a new book out. He'll be at Barnes & Noble – Union Square on Wednesday night in support of it.
Thursday, April 19
Raise a glass at this lecture on Japanese whisky and what makes it distinctive. Japan Society.
Southern power-pop cult favorite Chris Stamey of the dBs comes to McNally Jackson to reminisce (and play a few tunes) in an evening dedicated to the harmonic side of CBGB and New York's indie rock heyday.
Not just for oldsters, MIT philosophy professor Kieran Setiya's new book makes a general case for living in the present, meditation, and how philosophy can help us live better lives. He'll touch on the wisdom of Aristotle, Schopenhauer, and Simone de Beauvoir on an evening that confronts the challenges of being an adult. 92nd Street Y.
It's a weekend of strong female voices as the PEN America World Voices Festival and the Radical Vision series head up the best smart things to do in NYC this weekend.

Friday, April 20
Function on your own at this morning talk on artificial intelligence and the role of humans in an increasingly machine-dominated world. Penn Club of New York.
Writers, thinkers, and journalists join a panel on the current crises that democratic institutions are experiencing in the face of populist movements; the guests include author Siri Hustvedt. PEN America World Voices Festival at Deutsches Haus at NYU.
On the National Day of Action to Prevent Gun Violence in Schools (and the 19th anniversary of Columbine), New York Congresswoman Carolyn Maloney will introduce a night of activism. Featured guests are Missouri's former Secretary of State Jason Kander, "the Millennial Oprah" Cleo Wade (above), and former Bernie Sanders press secretary Symone Sanders. 92nd Street Y.
Also part of the PEN America World Voices Festival is an appearance by feminist thinker Roxane Gay, who'll be in conversation with BuzzFeed News' Twitter morning show, Isaac Fitzgerald. The Cooper Union.
It's 4/20, so of course Caveat's Pregame Your Brain will be looking at "Higher Education." Learn the neuroscience behind the brain and THC and the future of NYC's weed-related policies, with a visual DJ providing live collage projections as backdrop. (For more on the city's approach to marijuana and the broader history of drug criminalization, check out The Strand and Think Olio's Friday night session on Pot and Punishment: Dissecting Marijuana Policy, Mass-Incarceration, and Mental Health.)
Saturday, April 21
Boston wasn't the only colonial town to host a tea party; learn about New York's version from New York City Tour Guide Fred Cookinham, who'll bring the city's 1774 waterfront to life. Fraunces Tavern Museum.
Catch an event from the Radical Vision series at New York Live Arts, focused on Big Tech and its influence over our lives; a panel ponders, "What is the way forward for democracy in the Digital Age?"
The Radical Vision series at New York Live Arts continues with Roger Berkowitz, co-curator and director of the Hannah Arendt Center, who leads a session asking By the People? and looking at Sortition and Lottocracy as democratic innovations that might actually work.
Fave New York City literary salon #YeahYouWrite heads out to the end of Long Island for a special April gathering. Four East End authors will be featured, joined by special guest Téa Obreht (The Tiger's Wife). The authors will read while you enjoy Chef Frank Fuschetto's delicious cuisine; there will be literary cocktails, readings, a Q&A, and an open mic as well. South Edison in Montauk.
Sunday, April 22
The Radical Vision series at New York Live Arts continues on Sunday with the deeply disturbing question How Do We Prepare for Trump's Second Term? Artist/activists will respond.
Pregame for the return of Westworld Sunday night with a Brainwave session featuring the show's neuroscientific advisor, David Eagleman, and machine learning specialist Pedro Domingos (The Master Algorithm: How the Quest for the Ultimate Learning Machine Will Remake Our World). After a discussion of our self-programmable-machine future, catch a Westworld-themed tour of the Rubin designed to "leave you questioning how much you really understand about your own mind."
Be "with her" as Hillary Rodham Clinton discusses free speech at the Arthur Miller Freedom to Write Lecture, which will be followed by a conversation between Clinton and Nigerian-born writer Chimamanda Ngozi Adichie. The Cooper Union.
Amy Tan. Michael Moore. Malcolm Gladwell. Just another week in the big city: read on for our picks for the best

smart things to do in NYC this week.
Monday, April 23
James Hoge of Foreign Affairs leads a conversation with author Ronan Farrow on "the collapse of American diplomacy and the abdication of global leadership,"as delineated in Farrow's forthcoming book, War on Peace: The End of Diplomacy and the Decline of American Influence. Book Culture on Columbus.
Bestselling author John Sedgwick tells the lesser-known story of the rivalry between two great Cherokee chiefs that led to the devastation of their nation. The Half King.
New York City Center's ¡Adelante, Cuba! Festival offers an up-close look at the work of the inspiring Cuban and Latino dance artists, musicians, and performers of our time. Guests, including Arturo O'Farrill and Ayodele Casel, discuss What Is Afro-Latin Culture? with CBSN anchor Tanya Rivero on Monday. New York City Center.
Don't get tricked into missing this free conference on cons and scams and their place in American culture. The New School.
Tuesday, April 24
Dai Ajari Ryojun Shionuma underwent two of the most difficult ascetic practices in the Shugendo Buddhist tradition—from a 1,000 day sacred walk to completing the "Four Deprivations" (nine days without food, water, or lying down). In his first-ever NYC talk, he'll share life lessons from his experiences, including the founding of Jigenji Temple in Sendai, Japan. Japan Society.
Know Science teams up with the Taste of Science Festival for a duo of talks. The first looks at the science behind current buzzword mindfulness, asking the question, "Can something as simple as focused breathing drastically change our brains?" The second looks at love from a chemical standpoint, showing how the brain changes when a baby enters the scene.
Academy Award-nominated actress Christine Lahti speaks about her new book, True Stories from an Unreliable Eyewitness: A Feminist Coming of Age, which provides an insider angle on Hollywood and activism. She's joined by Academy Award-winning filmmaker Michael Moore. The New School.
Nearly a century after Albert Einstein was awarded the Nobel Prize for physics, hear from two leading voices in the field. Columbia University physicist and string-theorist Brian Greene is joined by "Einstein in Love" author Dennis Overbye for a conversation about Einstein's continuing relevance with New York Times science writer Claudia Dreifus. 92nd Street Y.
Wednesday, April 25
"Experts in authoritarianism advise to keep a list of things subtly changing around you, so you'll remember," is the header for Amy Siskind's viral "Weekly List." She'll appear in support of its new print form: The List: A Week-by-Week Reckoning of Trump's First Year. Sarah Kendzior, an expert in authoritarian states and the author of The View From Flyover Country, joins her. Housing Works Bookstore Cafe.
Renowned wildlife, landscape, and portrait photographer Michelle Valberg shares her images of Canada in a presentation hosted by with the Sierra Club NYC Photography Committee. Metropolitan Opera Guild.
In The Great Cuban American Songbook, Arturo O'Farrill and all-female string orchestra Camerata Romeu music director Zenaida Romeu explore the history of Cuban American musical collaborations. New York City Center.
Those of us less gifted in body marvel at the fluidity of an athlete's strength and agility. But glistening muscles aside, of course that grace of movement all originates in the brain. Reporter Zach Schonbrun's discusses his forthcoming book, The Performance Cortex: How Neuroscience Is Redefining Athletic Genius, with help from the CEO of a  neuro-tech startup and former big leaguer Harold Reynolds. Rubin Museum of Art.
Thursday, April 26
The Columbia Center for Contemporary Critical Thought's Uprising season finale takes the modes of previous study—from #BLM to breaking silence to Standing Rock—and relates them to a very different form of uprising, the counterrevolution. Malcolm Gladwell, of the Revisionist History podcast (among many other things), joins a distinguished panel.
Discover the work of a solo recital on Early Romantic Guitar virtuoso Pascal Valois, who will present a Salon/Sanctuary concert on La Guitare Napoléonienne: French Music for Early Romantic Guitar.
In her memoir Flunk. Start., Sands Hall chronicles her absorption into the Church of Scientology. Find her in conversation at Shakespeare & Co. with Amy Tan as they look at the art of the memoir with moderation by Robin Martin of #YeahYouWrite.
Friday, April 27. Hear from artist Danh Vo, whose work is currently on view at the Guggenheim Museum, as he reflects on his artistic practice. Guggenheim Museum.
Saturday, April 28. Go behind the news with NBC host Megyn Kelly as she discusses her career, faith, and interactions with the current president. Sheen Center for Thought & Culture.
Sunday, April 29. Learn about a lesser-known aspect of the Holocaust at this program on the Chinese nationals who played a role in rescuing its victims. Holocaust Memorial and Tolerance Center of Nassau County.
Monday, April 30. Address the lost art of letter writing at Women of Letters, where special guests will take to the stage to read a letter to their "sorry-not-sorry." City Winery.
=============================================================
Many more notable April events will be listed soon, so come right back here to plan your month. Remember, these sites have been selected because they all do a first rate job publishing NYCity event info. I hope you will click on their hot links to see what they have to offer.