These sites have been selected because they all do a first rate job publishing NYCity event info. I hope you will click on their hot links to see what else they have to offer.
======================================================
Things to do
Valentine's Day Love Series at Nitehawk Cinema; Feb 2–24; $12
Looking to impress bae with dinner and a movie on V-day? Yeah, it's the most cliché date idea in the book. But at Nitehawk—Williamsburg's epic dine-in movie theatre—you can grab cocktails, a delicious meal and catch a flick without ever leaving the premises. For the month of February, the popular haunt is screening classic and cult-favorite films including powerful themes such as infatuation, lust, love, sex—y'know, the stuff that makes people go nuts.
Party Like It's 1999: Given to Pearl Jam Edition The Bell House; Feb 3; free
Eddie Vedder fans, grab your flannels. The monthly throwback rager celebrates the 20th anniversary of Pearl Jam's fifth full-length, Yield. Along with hits from the Seattle grunge icons, DJ Steve lays down a crowd-pleasing set of '90s pop, R&B, hip-hop and dance songs to keep retro-loving revelers moving late into the night.
Martin Luther King's "The Drum Major Instinct" Brooklyn Public Library, Central Branch; Feb 4; free with R.S.V.P.
The Brooklyn Public Library gives everyone a chance to revel in the legendary activist's wise and captivating teachings. Actor Samira Wiley performs a dramatized reading of King's 50-year-old sermon "The Drum Major Instinct," an inspiring speech about leadership and influence. An open conversation about racism, inequality and social justice follows the performance.
Little Cinema: Romeo + Juliet House of Yes; Feb 6, Feb 11, Feb 12; $15–$250
Two households, both alike in dignity, come to tear the roof off at House of Yes for a bananas immersive viewing of Baz Luhrmann's 1996 pop spectacle, starring the angelic youths Claire Danes and Leonardo DiCaprio. Witness live ballet and aerial performances synced to the film, and get down at an after-party inspired by the legendary soundtrack.
George Saunders + Dana Spiotta Murmrr; Feb 6; $20–$40
Murmrr Theatre launches a new series with a pair of readings: Saunders reads from his Man Booker Prize–winning Lincoln in the Bardo and Spiotta reads from her most recent novel, Innocents and Others.
Westminster Dog Show Madison Square Garden and Piers 92/94; Feb 10–13 at various times; tickets start at $10.
Watch a parade of primped pooches prance around the arena in an effort to secure the highly coveted title of Best of Breed at the country's preeminent dog show. You'll see dogs of every shape and size (including some brand-new breeds). We would very much like to pet them all. Who's a good boy?
Madison Street to Madison Avenue Lunar New Year Celebration; Feb 10; free
Celebrate the Lunar New Year all-day-long during this action-packed festival full of musical performances, shopping discounts from local stores and family entertainment from Madison Street to Madison Ave. Make sure to check out the lineup online—we imagine there will be plenty of lion dancers, calligraphy demos and traditional Chinese face-changing.
A Galentine's Day Guide to Love and Crystals Remedies Herb Shop; Feb 11 at 10am, Feb 13 at 7pm; $30
Trade long-stemmed roses for rose quartz in this introductory crystal healing class. The expert instructors will teach you how to use crystals to heighten your romantic energy to attract a special someone or spice up an existing relationship. Rock on!
Fuck Love at House of Yes; Feb 14; free before 11pm, $10 priority entry
"What's love got to do with it?" You decide! Whether you have a broken heart, are single and feeling randy, or just really like the colors red and pink, go to House of Yes to celebrate Cupid's holiday amongst friends and potential lovers. Enjoy mesmerizing dance performances, killer tunes, kissing booths, love tarot readers, matchmaking services and more.
Filthy Gorgeous Burlesque Valentine's Spectacular Highline Ballroom; Feb 14 at 8pm; tickets start at $71
No matter how cynical you may be about Valentine's Day, you're certain to get all sorts of tingly feelings as the dames and daddies of the Thirsty Girl Burlesque crew show off their delightfully dirty routines. Shelly 'The Singing Siren' hosts a packed lineup of NYC burlesque icons, including the beautiful Peekaboo Pointe, Portia Control, Pearls Daily and more. With so many knockouts onstage, you'll be idle on Tinder for the rest of the night.
Wine Tour de France: Valentine's Day Champagne and Chocolate Tasting French Institute Alliance Francaise; Feb 14 at 7pm; $95 for members, $115 for non-members
Two of the most stereotypically romantic foods—chocolate and champagne—in this Valentine's Day tasting class. And because no one does l'amour quite like the French, the six sparkling wines you'll sip all come from France. A panel of experts leads the masterclass.
Chinese New Year Firecracker Ceremony and Cultural Festival Sara D. Roosevelt Park; Feb 16; free
Unfriendly ghosts should steer clear of Sara D. Roosevelt Park on February 16 when the Better Chinatown Society lights 600,000 firecrackers to welcome the Year of the Dog and ward off evil spirits. In addition to the pyrotechnics, there will be lion dances and decorations giveaways, plus craft vendors and food booths where you can get your fill of traditional delicacies. It's said that the more dumplings you eat at the celebration, the more money you'll make in the year ahead. Grand St at Forsyth St.
Marvel Universe Live! Barclays Center; Feb 22–25 at various times; tickets start at $36
Twenty-five Marvel characters, including epic superheroes and Avengers members like Spider-Man, Captain America and the Hulk, come to life in this action-packed show. Fans will totally nerd out over the chance to see their favorite heroes and villains on stage.
Comedy
Cabernet Cabaret Club Cumming; Wednesdays; free
You're guaranteed to be delighted at this weekly showcase beside the piano, hosted by conquering empress of musical comedy Catherine Cohen and downtown cabaret essential Henry Koperski. Expect experimental sets, sing-a-longs to Mariah Carey favorites and other unhinged turns from a line-up of rising gems
A Midnight Moment Upright Citizens Brigade Theater; Feb 2 at midnight; $9
It is imperative to remember that as New Yorkers, we live in the presence of divas. At this hour of fabulously catty stand-up, Time Out favorites Dave Mizzoni, Christi Chiello and Sydnee Washington claim their right to rule. Las Culturistas' Matt Rogers hosts the delectable proceedings.
Comedy at Stonewall; Feb 3 at 8pm; $5–$10 plus two-drink minimum
The lovely duo of Chrissie Mayr and Oscar Aydin host this monthly showcase of dope queer and queer-appealing comics at the historic Stonewall. For the Valentines Love show, catch sets from Ryan Donahue, Jay Jurden, Mehran Khaghani, Madison Malloy and Sydnee Washington.
The Exhibition Public Hotel; Feb 10 at 8pm; $10
While we're always down to see familiar faces performing comedy at dimly lit, unheated Bushwick bars, sometimes it's nice to go fancy. Badass buddies Mary Beth Barone and Michael Cruz Kayne invite you to the Public Hotel for this well-curated get-down for the cool kids.
Handmaid's Tale The Musical Union Hall; Feb 10 at 10:30pm; $5, at the door $10
Could the sheltered, groan-inducing millennial bastion known as Brooklyn become a dystopian terror state? Is New York destined to be the future base of Gilead? Fearless comedians Marcia Belsky and Melissa Stokoski take aim at their generation with Hulu's
Music
Brockhampton Irving Plaza; Feb 2–4; $28.50
The L.A. rap crew visits NYC for three nights to celebrate its recent trilogy of razor-sharp mixtapes. Along with the solo work of founder Kevin Abstract, its projects showcase the young collective's wide-ranging taste and infectious energy.

John Maus Elsewhere; Feb 14; $18–$22
Underground hero John Maus makes captivating, retro-leaning synth pop that's tuneful, bright, consistently weird and delightfully expansive. His charged, wild stage presence only adds to the appeal.

Phoebe Bridgers Music Hall of Williamsburg; Feb 22, 23; $15
LA singer-songwriter Phoebe Bridgers has a knack for delicately spun folk explorations of relationships. She's been collecting so many cosigns from indie darlings—Conor Oberst, Ryan Adams, Julien Baker—it's safe to say she's well on her way to becoming one herself.

Rainer Maria Elsewhere; Feb 22; $20–$21
The reunited band recently released its first album in 11 years, the satisfyingly heavy S/T. You'll be treated to some of the new tunes at this show, plus a hearty dose of circa-2000 emo nostalgia.

Jonathan Richman The Bell House; Feb 27, 28; $20
A Richman show is always cause for excitement. A few decades after working with Modern Lovers, he remains one of the country's most entertaining live acts—a real old-fashioned song-and-dance man.
Food and drink
Kosher Food & Wine Experience Pier Sixty at Chelsea Piers; Feb 4; $100-$125
As the self-proclaimed, "largest kosher food and wine event in the world," the event will host 60 kosher wineries from around the world, and food from 20 certified restaurants including pareve cuisines of sushi, barbecue, and Caribbean, among others.

Restaurant Week Various locations; Jan 22-Feb 9; $29 lunch, $42 dinner
It's back. And with each iteration, the number of restaurants that offer mouthwatering deals keeps growing and growing. This winter, look out for $29 lunch and $42 dinners from spots like Acme, Zuma and Vandal.

NYC Beer Week Brooklyn EXPO Center; Feb 24; $20-$110
Brooklyn will be awash in hops this month. Starting February 24th, the team behind Beer Week is bringing in suds from 60 breweries across the U.S., with about half of them hailing from NYC. There will also be a food court filled with local vendors and games and live music to get you grooving.

Whiskey Live Metropolitan Pavilion; Feb 28; $139-$199
Not only do you get to drink more than 300 scotches, bourbons and whiskies to your heart's content (or your head's discontent), but the night also includes a full buffet dinner and master classes on the dark liquor.

Our Town's Art of Food Sotheby's New York Feb 10; $120-$195
Claus Meyer (Agern, Noma) hosts this year's upscale event that turns great art into great food. More than 25 chefs from the Upper East Side neighborhood will create dishes that imitate art pieces curated by the auction house.
Film
A Fantastic Woman
Transgender actress Daniela Vega stars in a Chilean drama that's been steadily building buzz since debuting on last year's festival circuit. The story offers a combustible mix of love, prejudice and defiance. Feb 2
The 15:17 to Paris
Terrorists attack a train as Clint Eastwood's follows up Sully with another true story of defiance in the face of looming disaster. Here he even casts real people—the three Americans who actually faced down the wannabe killers—in his gritty re-creation. Feb 9
Fifty Shades Freed
It's the third and final part of the E.L. James kink-athon and you know what to expect by now: lust, love and more booty than a pirate's treasure chest. It's perfect for Valentine's Day, in other words. Feb 9
Black Panther
Marvel's African superhero Black Panther (Chadwick Boseman) is part of a charismatic cast in this stand-alone entry to the Marvel Cinematic Universe set in the fictional nation of Wakanda and directed by Creed's Ryan Coogler. With a hip-hop soundtrack, expect big action and even bigger beats. Feb 16
Annihilation
If you caught Ex Machina, you should already be excited for Alex Garland's latest sci-fi movie. It follows Natalie Portman's biologist as she travels into an environmental disaster zone. As the title implies, there's absolutely nothing good in there. Feb 23
Art
"Leon Golub: Raw Nerve" The Met Breuer; Feb 6–May 27, suggested donation $25, seniors $17, students $12, members and children under 12 free
The career of figurative Expressionist Leon Golub (1922–2004) is recalled in all of its furious glory in this wide-ranging survey. Golub, whose paintings combined modern and classical themes, was an unabashed man of the left, a speaker of truth to power who decried war and torture in a style of paint-handling that was a violent as the subjects of his attacks.
Danh Vo Solomon R. Guggenheim Museum; Feb 9–May 9, $25, seniors (65+) and students with valid ID $18, children under 12 free. Sat 5:45–7:45pm pay what you wish. $25, seniors and students with ID $18, members and children under 12 accompanied by an adult free
The Guggenheim presents the first comprehensive survey in the United States of Danh Vo, a Danish artist living in Berlin whose family fled his native Vietnam after the fall of Saigon in 1975 before eventually settling in Denmark. Over the past 15 years, Vo has assembled an ambitious body of work that examines the intersections of power, history and identity. Politically in scope yet personal in tone, Vo's projects—based on deep research—combine found objects, documents and images into sculptural tableaux. He's exhibited worldwide and was winner of the Guggenheim's Hugo Boss Prize in 2012.
"William Eggleston: Los Alamos" Metropolitan Museum of Art; Feb 14–May 28, suggested donation $25, seniors $17, students $12, members and children under 12 free
The Met brings out its edition of "Los Alamos," the most famous portfolio of images by William Eggleston. Starting in 1965, Eggleston began experimenting with color film, becoming one the first photographers to do so in a fine art context. "Los Alamos," which was created over a nine-year period, documents Eggleston's road trips through the American South and West in which he captured a democratic vision of the country through a democratic medium originally created for family snapshots.
"2018 Triennial: Songs For Sabotage" New Museum of Contemporary Art; Feb 14–May 27, $16, seniors $14, students $10, children under 18 free. Thu 7–9pm pay as you wish with a suggested minimum of $2
The fourth New Museum Triennial brings together 30 artists from 19 countries in what its organizers describe as a global "call to action." If that makes it sound like the show leans heavily towards political themes, well, it does. More to the point, the artists will address the "entrenched powers of colonialism and institutionalized racism that magnify inequity" with an eye towards "dismantling and replacing the political and economic networks that envelop today's global youth." Sounds like a worthy goal. Just don't expect much in the way of practical solutions.
"Tarsila do Amaral: Inventing Modern Art in Brazil" Museum of Modern Art (MoMA); Feb 14–June 3, $25, seniors $18, students $14, children under 16 free. For discounts, order tickets in advance at moma.org. Fri 4–8pm free. Film tickets free with museum admission; screenings-only admission $12, seniors $10, students $8, children under 16 free
In the last couple of years, revivals of Brazilian artists from the '60s and '70s have been all the rage at NYC museums. Now, MoMA is going back further in time to resuscitate the paintings of Tarsila do Amaral (1886-1973), one of Brazil's early modern pioneers. After spending several years in Paris as a student of French artist Fernand Léger, she returning home to Brazil in the mid-1920s, where, over the next 30 years, her work helped to lay the groundwork for Brazilian avant-gardists such as Lygia Clark, Lygia Pape and Hélio Oiticica.
Dance
Coil Festival 2018 at Performance Space New York; through Feb 4; $15–$25
Having finally moved back into its East Village home, P.S. 122 mounts one last edition of its annual festival. It wraps up with David Thomson's he his own mythical beast, a dance-theater piece that blends influences including James Baldwin and Alfred Hitchcock.
New York City Ballet Winter 2018 at the David H. Koch Theater; Jan 23–Mar 4; $30–$185
NYCB continues a six-week run at Lincoln Center that includes multiple collections of dances by George Balanchine and, just in time for Valentine's Day, recently departed Ballet Master Peter Martins's Romeo + Juliet (Feb 13–23).
Compagnie Hervé Koubi at the Joyce Theatre; Jan 30–Feb 4; $36–$61
Koubi and his troupe of Algerian and Burkinabe dancers perform a highly athletic piece set to a score that ranges from Johann Sebastian Bach to 20th-century Egyptian composer Hamza El Din. Expect an eclectic mix of martial arts, hip hop and contemporary dance.
Ronald K. Brown/Evidence at the Joyce Theatre; Feb 6–11; $26–$46
Brown and his Brooklyn troupe explore African-American themes in a mixed bill that includes the world premiere of Den of Dreams as well as works honoring Martin Luther King Jr., Nina Simone and Judith Jamison.
Noche Flamenca: Íntima at the Joyce Theatre; Feb 13–25; $26–$76
The modern flamenco company, founded 25 years ago by the married team of Martín Santangelo and Soledad Barrio, performs La Ronde, inspired by Arthur Schnitzler's romantic-daisy-chain play and Max Ophuls's 1950s film, as well as solos by Juan Ogalla and the stunning Barrio.
Theater
Is God Is at Soho Rep; Feb 6–Mar 11; $35–$65
After more than a year in exile, the essential Soho Rep returns to its home theater with the world premiere of Aleshea Harris's Afropunk western about twin sisters on a mission of revenge. The play won the 2016 Relentless Award, established in memory of Philip Seymour Hoffman.
Hey, Look Me Over! at New York City Center; Feb 7–11; $35–$135
The Encores! series departs its usual project—concert stagings of underexposed musicals—with this catch-all revue comprising highlights from shows that the series has not yet tackled. The fancy cast includes Vanessa Williams, Bebe Neuwirth, Carolee Carmello, Judy Kuhn and Reed Birney.
The Amateurs at Vineyard Theatre; Feb 8–Mar 18; $45–$79
Jordan Harrison (Marjorie Prime) examines the connection points between crisis and artistic creativity in a new play that looks at a 14th-century troupe of actors trying to stay one step ahead of the Black Plague. Oliver Butler, of the Debate Society, directs a very promising cast of local favorites.
Frozenat the St. James Theatre; starts Feb 22; $99–$277
The movie that launched a thousand YouTube covers of "Let It Go" arrives on Broadway as a full-fledged live musical. Writers  Jennifer Lee, Kristen Anderson-Lopez and Robert Lopez expand their 2013 animated megahit, the tale of a princess on a quest to save the kingdom from her frosty sister.
Angels in America: A Gay Fantasia on National Themes at the Neil Simon Theatre; Feb 23–June 30; $198–$498 for both parts
Broadway gets a 25th-anniversary revival of Tony Kushner's era-defining two-part masterwork. Marianne Elliott directs the 2017 London production, which stars Andrew Garfield as a reluctant prophet with AIDS and Nathan Lane as the demoniac power lawyer Roy Cohn.
==========================================================
February in New York may be sunk in winter, but the city is as vibrant as ever, with theater, culture, dining, and nightlife scenes all going full-bore. Shoppers can take advantage of some great sales over President's Week, and lovers can mark the 14th in red for Valentine's Day. We've also got Mardi Gras and Chinese New Year celebrations, Restaurant Week, 2 for 1 Broadway Week ends 2/4, (2 for 1 Off Broadway takes place 2/12-2/25), and Fashion Week. For the best of New York in February, check out our rundown below.
Things to Do in February: Highlights

(2/4) New York City's most famous landmark, the Empire State Building, houses New York's number one brewery, the two-story, 450-seat Heartland Brewery and Rotisserie, a perfect destination for Super Bowl Sunday (Super Bowl LII)!

(2/8-2/16) It's New York Fashion Week 2018!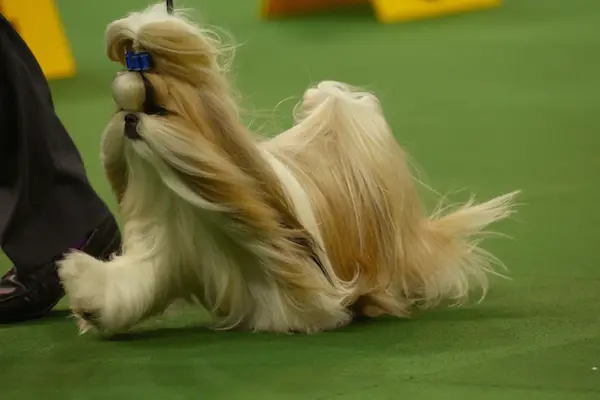 Image: Steve Surfman
(2/12-2/13) The Westminster Kennel Club 142nd Annual Dog Show is basically the Super Bowl for dogs. Canines get grouped into categories like Hound, Toy, and Terrier, with a panel of expert judges looking on. Meet & Compete sessions are held at Piers 92/94, while Madison Square Garden plays host to two main event days, including Tuesday's anointing of the Best in Show.
(2/8) The New York Pet Fashion Show will be held just a few days earlier, across the street, at the Hotel Pennsylvania. 6pm-11pm. NYPetFashionShow.com
(2/12-3/31) This February, legendary attraction Madame Tussauds celebrates China and the Lunar New Year. Guests can immerse themselves in colorful, interactive experiences, including vibrant lantern art installations and a special dragon photo op. Three new figures will be launched for the first time ever in New York: China's most-loved icons Carina Lau, Donnie Yen, and Liu Xiang. #MTCelebratesChina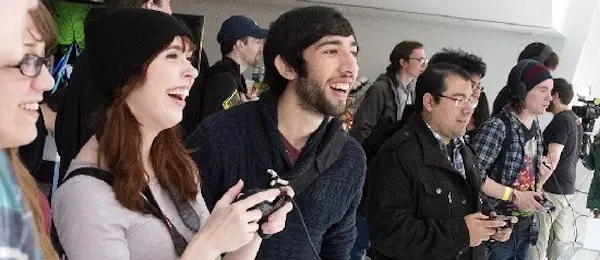 (2/16-2/18) IndieCade East returns to the Museum of the Moving Image. IndieCade East is the museum's annual celebration of independent games and the people who make and play them. The exciting weekend features dozens of new and unreleased games, a packed schedule of talks, panels, and workshops by designers, developers, players, organizers, thinkers, activists, historians, critics, and provocateurs. IndieCade is the country's premier Festival for independent video games, dedicated to the discovery, development, and recognition of independent designers and developers from around the world. Early Bird Festival Pass, $100. Get tickets here.
Things to Do in New York in February: Exhibits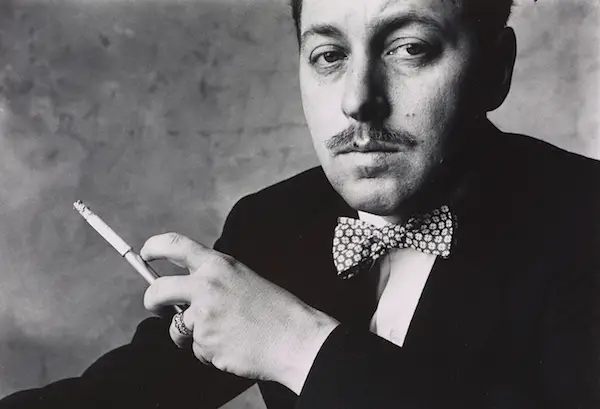 (2/2-5/13) Tennessee Williams: No Refuge But Writing comes to the Morgan Library. The plays of Tennessee Williams (1911–1983) are intimate, confessional, and autobiographical. They are touchstones not only of American theatrical history but American literary history as well. During the period 1939 to 1957, Williams composed such masterpieces as The Glass Menagerie, A Streetcar Named Desire, and Cat on a Hot Tin Roof, cementing his reputation as America's most celebrated playwright. By 1955 he had earned two Pulitzer Prizes, three New York Drama Critics' Circle Awards, and a Tony. The exhibit highlights the playwright's creative process and his close involvement with the theatrical production of his works, as well as their reception and lasting impact. Uniting his original drafts, private diaries, and personal letters with paintings, photographs, production stills, and other objects, the exhibition tells the story of one man's ongoing struggle for self-expression and how it forever changed the landscape of American drama.
(Now-2/12) Michelangelo: Divine Draftsman & Designer at the Metropolitan Museum of Art. Michelangelo Buonarroti (1475–1564) is the subject of this once-in-a-lifetime exhibition. During his long life, Michelangelo was celebrated for the excellence of his disegno, the power of drawing and invention. This exhibition will present approximately 150 of his drawings, three of his marble sculptures, his earliest painting, his wood architectural model for a chapel vault, and complementary works by other artists for comparison and context. Among the extraordinary international loans are the complete series of masterpiece drawings he created for his friend Tommaso de' Cavalieri and a monumental cartoon for his last fresco in the Vatican Palace.
(now-2/25) David Hockney  at the Metropolitan Museum of Art For nearly 60 years, David Hockney (British, born 1937) has pursued a singular career with a love for painting and its intrinsic challenges. This major retrospective—the exhibition's only North American venue—honors the artist in his 80th year by presenting his most iconic works and key moments of his career from 1960 to the present.
(Now-3/28) Artist Josef Albers was best known for his vivid abstract paintings. A new show at the Solomon R. Guggenheim Museum provides fresh context on that work with a focus on Albers' black and white photographs, as well as his photo collages, in the newly opened Josef Albers in Mexico. Albers and his wife Anni traveled to Mexico many times over a period of more than 30 years, from 1935 through the 1960s. While there, they spent time at numerous archeological sites, from Uxmal to Chichen Itza. Albers took photos of everything from the landscape to shrines and monuments he encountered throughout the country; the resulting photo collages demonstrate his interest in geometric experimentation as seen through the influence of pre-Columbian art. The museum's airy, somewhat stark interior is a perfect foil for both the photos and the rich, colorful geometric shapes. Wander through, and then wander through again. This one's a treat.
(Permanent) The New-York Historical Society's Fourth Floor Renovation, now complete, includes a brand new Tiffany Lamps Gallery, in addition to the opening of its Women's History Center.
(Permanent) The Jim Henson Exhibition at the Museum of the Moving Image will celebrate the life and legacy of the famed Muppet creator, exploring both his prolific career and the enduring effect his work has on pop culture to this day. Visitors can expect to learn more about the creation of such beloved works as The Muppet Show, Sesame Street, Fraggle Rock, The Dark Crystal, and Labryinth, as well as to discover the cutting-edge experimental works Henson made throughout his career.
Things to Do in New York in February: Comedy
(2/16-2/19) John Mulaney: Kid Gorgeous performs at Radio City Music Hall.
PLUS
(2/1) Something to Wine About: Comedy and Wine Pairing Tour with Laurie Forster at City Winery.
(2/1-2/3) Insecure'sAmanda Seales at Carolines.
(2/1-2/3) Faizon Love at Gotham Comedy Club.
(2/8) Tom Green at Bell House. 
(2/9-2/10) Adele Givens at the Gotham Comedy Club.
(2/18-2/24) Kids Week aboard Intrepid offers a jam-packed week of activities for children ages 5-13. (9am-5pm)! Free with admission. Registration required. There is also an Operation Sleepover event on the 24th (separate cost.)
PLUS
(2/11) BAM and the Black Comix Expo will be celebrating comics of color. The showcase will feature over 20 comic exhibitors, a panel discussion with writers and social activists, a children's art workshop led by artist Akinseye Brown, and a superhero cosplay showcase for fans of all ages. In conjunction with BAMcinématek's Fight The Power: Black Superheroes on Film, the event demonstrates the demand for diversity and representation across sci-fi and fantasy genres by presenting a range of acclaimed independent comic writers and illustrators, as well as emerging talent.  11am-6pm.
(2/16-2/18)  Become a Master Builder at LEGO Live NYC  at Pier 36.
(2/9-2/19) Sesame Street Live: Let's Party! comes to The Theater at Madison Square Garden.
Jump to the beat with your friends on Sesame Street! Introducing an all-new, interactive show that unfolds on one of the world's most famous streets at the funniest, furriest party in the neighborhood… get ready for Sesame Street Live! Let's Party! Join in the fun as the Sesame Street community discovers choosing a party theme is more challenging than they could have ever imagined. Learn new songs and sing along to familiar favorites with Oscar and Cookie Monster; build a snowman with Elmo; flap your wings with Big Bird; marvel at Abby's magic; be amazed when Super Grover flies; and move to the rhythm with Rosita.
For more local kids' events, check out our sister site at nymetroparents.com!
Things To Do in New York in February: Nightlife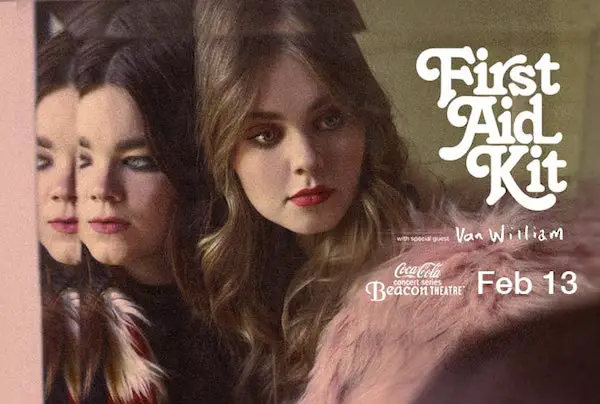 (2/13) Sister singing duo First Aid Kit with guest Van William performs at the Beacon Theatre.
PLUS
(2/1) Birkin Gainsbourg The Symphonic with Jane Birkin and Wordless Music Orchestra at Stern Auditorium, Carnegie Hall.
(2/2) Black Rebel Motorcycle Club + Night Beats at Brooklyn Steel.
(2/5) Parsifal at the Metropolitan Opera.
(2/14) Robert Plant and the Sensational Space Shifters perform at the Beacon Theatre.
(2/13) Check out Geoge Clinton and P. Funkadelic for his 6th Annual Fat Tuesday celebration at B.B. King Blues Club and Grill.
(2/13) Sleigh Bells at Brooklyn Steel.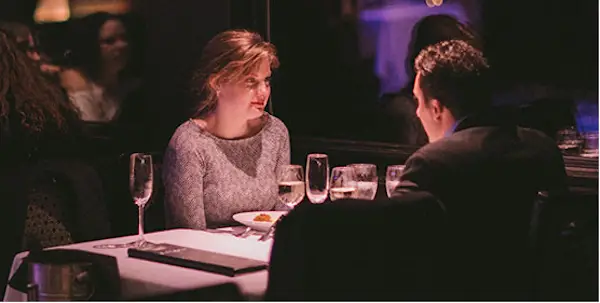 (2/10, 2/11, 2/14, 2/17) Enjoy a romantic New York Valentine's Lunch/Dinner Cruises aboard Spirit of New York.
(2/14) For something a little more risque, check out Filthy Gorgeous Burlesque Valentine's Spectacular at Highline Ballroom.
(2/14) The Sixth Annual Very Special Marc Cohn Valentine's Day Show w/special guest at City Winery.
(2/15) Noel Gallagher's High Flying Birds perform at Radio City Music Hall.
(2/15-2/17) Romeo Santos at Madison Square Garden.
(2/16) Joe Satriani, John Petrucci, and Phil Collen at the Beacon Theatre.
(2/21) Billy Joel performs at Madison Square Garden.
(1/22-2/9) NYC Restaurant Week. Hundreds of the city's most popular restaurants will be participating. Enjoy prix-fixe meals that only cost $29 for lunch and $42 for dinner. nycgo.com/restaurantweek
Things to Do in New York in February: Sightseeing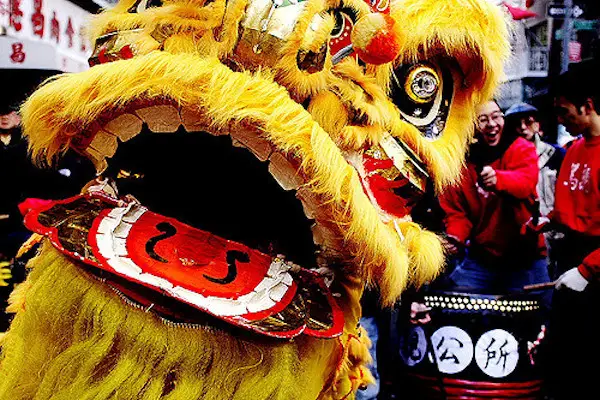 (2/16, 2/25) Chinese Lunar New Year. Chinatown is NYC's epicenter for the annual event, which will include a colorful parade and a street party on February 25th. The parade route goes from Mott & Canal to Chatham Square to East Broadway towards the Manhattan Bridge, completing on Eldridge and Forsyth Streets towards Grand Street next to Sara D. Roosevelt Park. Starts at 1pm. A related event, the Firecracker Ceremony & Cultural Festival, takes place on 2/16, the first day of the new year, at 11am, with fireworks at noon.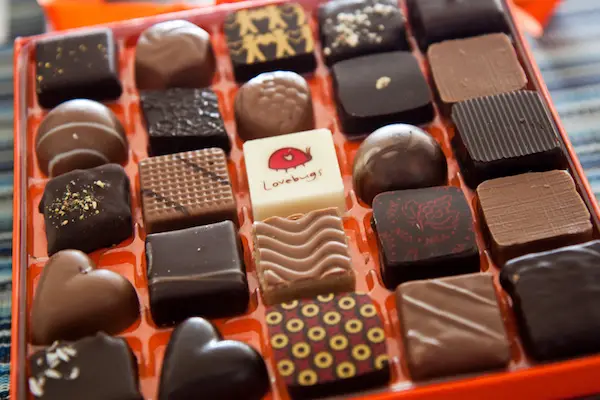 (Ongoing) Sweets for the Sweet! Grab your honey or friend this Valentine's Day for a cozy ride aboard A Slice of Brooklyn's Chocolate Tour, TripAdvisor's top-rated NYC tour company A Slice of Brooklyn Bus Tours  has launched its Brooklyn Chocolate Tour, which visits artisanal chocolate sites Jacques Torres Chocolate in DUMBO, The Chocolate Room in Cobble Hill, Raaka in Red Hook, and Li-Lac Chocolates in Industry City, Sunset Park. Offered every Monday, Wednesday, and Friday.
Things to Do in New York in February: Ongoing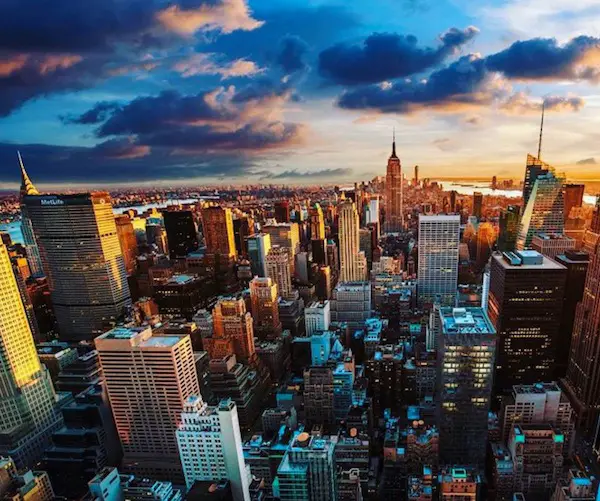 This Valentine's Day, or any day, bring a loved one to take in the breathtaking view at Top of the Rock.

Visit the sites of 
Friends, Seinfeld, Trainwreck, Gossip Girl, Sex and the City
 and many other NYC film sites with 
On Location Tours
.
Learn more about the fascinating history of New York City's Financial District with 
Wall Street Walks
tours.
Ripley's Believe It or Not! Odditorium brings people of all ages face-to-face with the world's most unbelievable curiosities. With 18,000 square feet of astonishing artifacts and exciting interactive exhibits. Here is a coupon!
Zip up 100 stories in 60 seconds and see New York City atop One World Observatory.
Grab the family or a friend for a spin on the iconic Rockefeller Ice Skating Rink.
==============================
Events for Each Day This Month  By Alison Durkee
2018 is in full swing, and while New Yorkers may have more cold weather to endure, there are plenty of reasons to get out and explore. Spend your February learning about everything from the biopolitics of feeling to the fate of Einstein's brain with these upcoming events.
Thursday, February 1. Question whether "it couldn't happen here" with Harvard professor Daniel Ziblatt as her speaks about the new book he co-authored, the warning signs everywhere in Trump America, and what we can do to preserve the American experiment. Brooklyn Historical Society.
A PS1 field day, a Brooklyn First Saturday, and a 24-hour listening party highlight our picks for the best smart things to do in NYC this weekend.

Friday, February 2
Test your stamina at 9 Beet Stretch: A 24-Hour Listening Experience at the Rubin Museum of Art. Artist Leif Inge has produced a meditative experiment with Beethoven's 9th Symphony attenuated by a factor of 24.
Friday, February 2. Learn about a different kind of "fake news" at this event centered on the time the Louvre supposedly caught on fire in 1871 – possibly the first case of a false report, which made headlines around the world. Columbia University.
Host Julian Fleisher takes things over the top with 44 Charlton: A Variety Show. Gutsy comedy, music, dance, theater, spoken word, and genre-bending performances all come together over cheap drinks. On this month's show: indie big band Pendulum Swings; comedian Kenny Neal Shults; and writer/performer/activist Diana Oh. The Greene Space.
Psychiatrist Dr. Mark Epstein, an expert in the intersections of Buddhism and psychotherapy, comes to Tibet House US for a signing of his new book, Advice Not Given: A Guide to Getting Over Yourself. In it, Epstein reveals the parallel conclusions of Eastern and Western practices about the relationship between ego and well-being.
Scholar of Eastern religions Michael Prettyman follows two paths, the psychological and the mythological, in an investigation of "shadow deities." He'll touch on Jung, world wisdom, and hidden darkness in the direction of understanding the question "What is the self that witnesses?" It's just one half of a two-part Mysticism Happy Hour, which also includes a look at a new field of study: psychedelic humanities. The Strand.
Saturday, February 3
Catch a loaded slate of art, talk, film, music, and dance as Target First Saturday at the Brooklyn Museum: Black History Month opens the Brooklyn Museum doors.
China Institute prepares for the launch of its new exhibition, Art of the Mountain: Through the Chinese Photographer's Lens, with a trip to Sunnyside and an exploration of Tibetan specialties at Punda Tibetan Restaurant.
Sunday, February 4
Man is a political animal. But then so are animals. Renowned biologist and primatologist Frans de Waal explains the parallels among primates when it comes to culture, morality, and politics in a 92nd Street Y conversation with New York Times science writer Claudia Dreifus.
Molly Ringwald, Samantha Bee, and Chloë Sevigny are just a couple of the big names coming out for a night of stories and performances celebrating Judy Blume and the author's 80th birthday. Symphony Space.
Enjoy an ersatz field day at MoMA PS1 as a Portland, Oregon pop-up art school drops music, workshops, karaoke, poetry, and film.
Sunday, February 4. Stand united at The State of America: Divisions, Decline or Renewal?, Ralph Buultjens's examination of how the country is coping a year into Trump's presidency. 92nd Street Y.
Two talks on truth in politics, a debate on dating apps, and a Nobel Prize winner on art and the mind highlight our picks for the best

smart things to do in NYC this week.
Monday, February 5
Nobel Prize-winning neuroscientist Eric R. Kandel, an expert in the neurobiological underpinnings of learning and memory within the world of art, joins a panel with artists Teresita Fernández and Robert Whitman, and NYU's Chair of Neural Science, Eric Klann. Together they'll examine the "the relationships between mind, brain, perception, and art." Lynn Gumpert, Director of the Grey Art Gallery, moderates, in conjunction with the gallery's current show, The Beautiful Brain: The Drawings of Santiago Ramón y Cajal. NYU Skirball Center.
Be honest at Who Needs Truth: An Evening of Politics and Performance, a discussion on the concept of truth in our society, complete with poetry and performances. The Cooper Union.
Massimo Pigliucci's Philosophy Cafe gets less lonely as Existentialism and Romantic Love author Skye Cleary joins this monthly Socratic dialogue. February's session looks at the "virtues of loneliness," weighing companionship against entanglement. New York Society for Ethical Culture.
Tuesday, February 6
The next Intelligence Squared debate will get you primed for Valentine's Day with opposing angles on the statement "Dating Apps Have Killed Romance." Note to Self host Manoush Zomorodi and sociologist Eric Klinenberg (Modern Romance: An Investigation) will go up against the dating industrial complex in the form of OkCupid Vice President of Engineering Tom Jacques and Match scientific advisor Helen Fisher. Together with Modern Love editor Daniel Jones, they'll hash out whether digital dating is a boon, or a means of perpetuating sexism and superficial connections. Kaye Playhouse at Hunter College.
The New York Studio School of Drawing, Painting and Sculpture hosts a free evening talk between Metropolitan Museum of Art curator Kathryn Calley Galitz and editor Christopher Rothko, son of the artist, whose inspiration and influence will be discussed.
Illegal immigrant labor, potential money laundering, and dubious contributions to the skyline are major threads in Donald Trump's NYC legacy. Hear from experts at a Graduate Center, CUNY discussion of how the Trump family came to wealth and power in the liberal bastion of New York.
Wednesday, February 7
Sprint to this panel discussion on the past, present, and future of women's running to commemorate National Girls and Women in Sports Day. NYRR RUNCENTER.
Can a 5,000-year-old practice help alleviate modern stresses? Meditation teacher Bob Roth speaks with Mary-Louise Parker about his new book, Strength in Stillness. Roth will explain the science behind transcendental meditation and how it's become a source of power for his many celebrity students. 92nd Street Y.
Thursday, February 8
Go high-tech at this talk with author Emily Chang about the sexism and "bro culture" of Silicon Valley and how women are starting to fight back. Grand Central Tech.
Power, culture, and technology all intersect in the next session of Convergence. Three experts will talk about the internet to come, whether it will bear Ajit Pai's vision, or if the new state laws guaranteeing net neutrality in Montana, New York, and California provide cause for hope. Caveat.
The nature of democracy forms the basis for a new set of conversations. The Great Experiment: Questioning Democracy, a Seminar Series with BAM and Think Olio brings together lectures, discussions, and text analysis across four nights. The first session will look at Democracy Without Truth, keying on the spaces between public opinion and the truth that Plato posited in his Realm of the Forms.
Machine learning, the caged body, and lost landscapes of New York highlight our picks for the best smart things to do in NYC this weekend.

Friday, February 9
Take in some old-school psychic entertainment as mentalist Kent Axell takes over the Merchant's House Museum's Greek Revival double parlor for a night of mystery and mind reading.
Get an upgrade at Art and the Internet Age, a conversation exploring the impact of the digital world on contemporary visual culture. 92nd Street Y.
Data engineer and amateur software historian Devon Peticolas speaks at Littlefield's Nerd Nite on the topic of machine learning. He'll look back to linear regression analysis in 1809, AI checker victories in 1956, and When, and How, Did My Computer Get Smarter Than Me?. (There's also trivia, super chickens, and Politics & Game Theory: How the Wu-Tang Clan is the British Parliament of Hip-Hop.)
Think Olio at The Strand this Friday night will unpack Michel Foucault's Discipline and Punish, raising questions about the duties of the free in an era of mass incarceration.
Saturday, February 10
See New York City's past for yourself at this screening of Lost Landscapes of New York, a collection of rare videos documenting the city throughout the 20th century. Museum of the Moving Image.
As part of the Black Gotham Experience day, a panel of experts discusses early black communities in NYC, which date back to the 1600s and include New Amsterdam, Weeksville, and Seneca Village. Museum of the City of New York.
Sunday, February 11
Get a scoop at this inside look at the Pentagon Papers and the balances that must be struck between national security and First Amendment freedoms. Watson Hotel.
The Municipal Art Society of New York hosts a new tour through a notorious stretch of Lower Manhattan. There aren't many traces left, but plenty of intrigue to learn on the Ghosts of the Five Points Tour.
Historian Carol Berkin debunks the notion that American independence was achieved without women. She'll discuss the striking politicization of women that occurred before the war, the sacrifice of women during it, and the new ideology that arose with the new nation. Watson Hotel.
Imagination in art and science, bending time, and "

Memory, Mind, and Consciousness"

highlight our picks for the best

smart things to do in NYC this week.
Monday, February 12
Astronomer Caleb Scharf hosts a "Chasing Consciousness" talk with Dutch writer Pia de Jong and her husband, mathematical physicist Robbert Dijkgraaf, as they look at "the similarities and differences of imagination in the sciences and the arts." (De Jong's most recent book calls on intuition, as it relates a family decision to watch and wait—rather than subject their infant daughter to the risks of scientific intervention—in the face of a potentially terminal diagnosis.) Caveat.
Andrew Rowen, author of Encounters Unforeseen: 1492 Retold, visited first-hand the key sites in Columbus's travels, from Europe to the Caribbean. Hear him juxtapose Native American and European thoughts, beliefs, and actions, drawing heavily on primary sources. The Explorers Club.
Have the luck of the Irish at Muldoon's Picnic, a "feast" of music, storytelling and more featuring actress Maggie Gyllenhaal. Irish Arts Center.
Tuesday, February 13
The poster "Rosie the Riveter" was seen by Westinghouse employees for a two-week period in 1943 and then not again until the image was stumbled upon and repurposed four decades later. ("Rosie" herself, Naomi Parker-Fraley, was 88 when she first saw it.) Graphic designer Bonnie Siegler's new book, Signs of Resistance: A Visual History of Protest in America, tells stories like these while mining rich veins of history, democracy, and design. Park Slope Library.
Immigration remains an urgent conversation in contemporary America. Get insight from Francisco Cantú, former Border Patrol agent and author of The Line Becomes a River: Dispatches from the Border, which reveals the toll on both migrant and enforcement. He'll be joined by Lauren Markham, whose The Far Away Brothers: Two Young Migrants and the Making of an American Life tells the story of identical twins seeking citizenship while raising themselves in Oakland. Stephen A. Schwarzman Building.
Invest in this walking tour of the Financial District focused on the history of financial panics and crashes. Museum of American Finance.
Wednesday, February 14
The illustrations made by artist and scientist Santiago Ramón y Cajal (1852-1934), the first Spaniard to win the Nobel Prize, are still used in education today. In conjunction with the Grey Art Gallery show The Beautiful Brain: The Drawings of Santiago Ramón y Cajal, hear from history of science professor Stephen T. Casper and Wendy Suzuki, Professor of Neural Science and Psychology at NYU. They'll look at Cajal's revolutionary contributions to neuroanatomy, and the ethical and cultural sides of our still-shifting understandings of the mind. NYU.
Spend Valentine's Day on a romantic stroll through the New-York Historical Society as their Loved and Lost Tour reveals romantic tales throughout history. An exploration of historic love letters follows.
Acclaimed mentalist Gerard Senehi joins philosophy and experimental psychology professor Jesse Prinz to talk about "time, perception, and the quest for understanding." It's part of current Rubin Museum of Art program The Future: A Year-Long Exploration.
Thursday, February 15
East and West will both be represented as the next Asia Society and Museum "Buddhism and Beyond" session takes a look at mindful meditation. Tibetan Buddhist scholar Dr. Thupten Jinpa and ABC News anchor Dan Harris (Meditation for Fidgety Skeptics) explain the practice itself and "how to rewire a hyperactive brain."
Celebrate the work of two prominent gay artists at the Morgan's LGBTQ & Friends: A Night OUT at the Morgan, which will spotlight the museum's current exhibitions on Tennessee Williams and Peter Hujar with tours, drinks, and live music. Morgan Library & Museum.
Freedom of speech, Presidents' Day, and "Culture in a Changing America" highlight our picks for the best smart things to do in NYC this weekend.

Friday, February 16
Reel yourself in to Moviemakers' Master Class: Private Lessons from Three Acclaimed Directors, which will break down and analyze the work of consummate storytellers Alfred Hitchcock, Stanley Kubrick, and Steven Spielberg. SUNY Global Center.
Catch a New-York Historical Society "Justice in Film" screening of All the King's Men (based on the 1930s populist Governor of Louisiana, Huey Long), with comments from a trio of leading legal scholars. (On Saturday morning they will reconvene to discuss the timely topics of "democracy, corruption, free press, and the law.")
Saturday, February 17
Celebrate George Washington's Birthday and Presidents' Day where Washington bid farewell to his troops at the end of the Revolutionary War. Catch Fraunces Tavern museum tours on Sat./Sun. at 1pm/2pm, and the new Fighting for Freedom Tour on Saturday at 3pm, all included with admission, which is just $1 on the open house weekend that lasts through 5pm on Monday.
Author Kyla Schuller launches her new book, which unearths a hidden history, showing how sentimentalism "actually worked to establish modern power's hierarchies of race and sex." Bluestockings.
Catch a full day of salons, performances, and open studios. The Park Avenue Armory looks back to 1968 and that era's social and artistic upheavals, and forward to an arriving time of change. Among the highlights, an evolving, multi-disciplinary response to James Baldwin, conversations about art and activism, and the story of Recy Taylor (pictured here) and the roots of #MeToo.
Sunday, February 18
Robert Post of Yale Law School leads a One Day University session that reveals the history and theory behind American freedom of speech and some examples of contemporary puzzles, like how we should treat communications in the commercial and academic realms. Watson Hotel.
Party like it's 1830 at Washington's Birthday Ball, a party celebrating the first president's birthday in the same way as our 19th century ancestors. Mount Vernon Hotel Museum & Garden.
With the closure of Rikers again in the news, join the New York Society for Ethical Culture for an afternoon screening of the Bill Moyers' documentary Rikers: An American Jail. Afterwards there will be a discussion that includes two formerly incarcerated men, now advocates for criminal justice reform.
Fermi, Einstein, and the director of the Swarm Lab

highlight our picks for the best

smart things to do in NYC this week.
Monday, February 19
Enjoy a Modern Mondays exploration of the spirituality and music of Brazil. A screening and installations will be joined by an effort to build "an immersive, sensorial experience that evokes the trance state." Museum of Modern Art.
Hear from author Adam Nicolson on the occasion of the publication of his new book, which delves into the hidden lives and epic travels of the worlds increasingly endangered seabirds. 192 Books.
Learn about the trailblazing women born into China's one-child policy and their current struggles with Leftover in China author Roseann Lake. The Strand.
The next Secret Science Club swarms in: biologist and Director of the Swarm Lab Simon Garnier comes to The Bell House to talk about collective behavior and how networked robots could transform the world.
Tuesday, February 20
The first conversation in a new "Exile and Creativity Series" looks at the life of Enrico Fermi, who lived at the hinge of classical physics and quantum mechanics, and helped usher in the Atomic Age. David N. Schwartz, author of a new Fermi biography, will reveal the very human side of a genius in a conversation with William Allen Zajc, Professor of Physics at Columbia. Italian Cultural Institute.
Unbelievably, one in five Americans now uses psychiatric drugs. Lauren Slater, a patient herself, follows up on her Prozac Diary with BLUE DREAMS: The Science and the Story of the Drugs that Changed Our Minds. Find her in conversation on the people and science behind this massive industry and the author's own costs and benefits in the world of anti-depressives. 92nd Street Y
Wednesday, February 21
Ambassador Ido Aharoni of NYU's School of International Relations leads a Temple Emanu-El panel of IMAX filmmakers and an expert in neurobiology. They'll tell the odd story of the posthumous adventures of Albert Einstein's brain and illuminate the sources of a unique genius (there are many strange clues in the anatomy).
Question time itself with contemplative psychotherapist and Buddhist teacher Loch Kelly. He'll be joined by Piet Hut, Professor of Astrophysics at Princeton and the President of YHouse. A meditation and a signing of Kelly's Shift into Freedom: The Science and Practice of Open-Hearted Awareness are included in the program. Rubin Museum of Art.
In conjunction with the spring release of Aperture magazine's "Prison Nation," which addresses the role of photography in the context of U.S. mass incarceration, catch a conversation between a documentary filmmaker and two insiders who documented Rikers in the '80s and '90.
Thursday, February 22
In the global financial meltdown of '07-'08, finance was not exactly a force for good. Bertrand Badré, the former Managing Director of the World Bank, argues in his new book that finance used right can help us solve humanity's urgent issues, from climate change to rebuilding infrastructure and addressing poverty. Find him in conversation in an Albertine evening introduced by François Delattre, Permanent Representative of France to the United Nations.
Question what you know about one of history's most iconic women at this talk on the "real" Cleopatra. Prospect Heights Brainery.
An astronaut, a meditation master, and a talk on philosophy and sexuality highlight our picks for the best smart things to do in NYC this weekend.

Friday, February 23
NASA astronaut Tony Antonelli shares a perspective of Earth from space with Yale marketing professor Gal Zauberman, an expert in the role of time in judgment and decision-making. It's part of the Brainwave: The Future is Fluid series at the Rubin Museum of Art.
Think Olio spends an evening at The Strand "Questioning the Origins of Sexual Desire." Philosophy educator Jeanne Proust leads the session, which looks at philosophy's eliding of sexuality as both a moral and linguistic question.
The Bronx County Historical Society takes a look at slavery in New York City with an evening session between BCHS Educator Vivian Davis and living historian Cheyney McKnight. A conversation with a house slave representing the Valentine-Varian House will  bring the past to life.
Saturday, February 24
Spend a mindful day with meditation master Loch Kelly as he leads a day of retreat designed to "glimpse our open-hearted embodied awake nature." Tibet House US.
Sunday, February 25
The Museum of the Moving Image hosts a fascinating afternoon of underwater films (some not seen since they toured nine decades ago) shot by William Beebe and the Department of Tropical Research. Live music, a conversation on conservation, and a showing of hand-colored lantern slides from the original expeditions are included.
Attend "the world's first global summit on influencer culture" as VW Sunday Sessions hosts a tongue-in-cheek look at a modern malady. MoMA PS1.
Filmmaker and activist Paola Mendoza is joined by songwriter/performer Shaina Taub and poet Alejandro Rodriguez for a brunch-time Public Theater salon that endeavors to inspire "civic engagement and social change."
 mm
Monday, February 26. Ponder plunder as the prerequisite underlying modern art with "potential history" expert Ariella Azoulay. The Cooper Union.
Tuesday,February 27. Gain a different perspective on Trump's America at this talk with Univision journalist Jorge Ramos on his new book, Stranger: The Challenge of a Latino Immigrant in the Trump Era. Barnes & Noble – Union Square.
Wednesday,February 28. Search for clues at this event on Michelle McNamara's true crime account of the Golden State Killer, which will be presented by the late journalist's husband, comedian Patton Oswalt. St. Ann's Church.
XX
XX