These sites have been selected because they all do a first rate job publishing NYCity event info. I hope you will click on their hot links to see what else they have to offer.
---
 TOP THINGS TO DO IN JANUARY 
---
See the Rockefeller Center Christmas Tree   until January 7, 2018   (kid-friendly)
Lucky for those coming to New York City the first week of January, you get a chance to see the stunning and gigantic Christmas tree in Rockefeller Center.  The tree remains illuminated from 5:30 am until Midnight every day. The tree is located in the middle of the Rockefeller Center complex between West 48th and 51st Streets and Fifth and Sixth Avenues. These subways will take you there: B, D, F and M to Rockefeller Center; E or M to the 5th Avenue/53rd Street Station and 6 train to 51 Street Station.
While you are there, think about visiting the Top of the Rock where you get unparalleled views of New York City. See our post with details, prices and how to even get discounts.   If you aren't sure that Top of the Rock is the view you want, read our post comparing the 3 best observatory decks: Empire State Building, Top of the Rock, or One World Trade Center Observatory?
---
Restaurant Week    January 22 – Feb. 9, 2018 
Enjoy a 5-star meal at a top New York restaurant and pay 1/4 of the regular cost! During Restaurant Week, more than 300 of New York City's best restaurants offer a prix-fixe menu including 3 courses for a very low price, relative to their regular prices. Prices for 2018 are  $29 Lunch / $42 Dinner.
The list of participating restaurants and reservations will be available on January 8. For more information and advice see our post on how to make the most of Restaurant Week.
---
Winter Jam in Central Park  January 28, 2018   (kid-friendly)
At the park's Winter Jam, from 11:00 a.m. to 3:00 p.m. the Central Park Bandshell area is covered with blown-in snow. This is a great activity to bring kids to. You can enjoy skiing, snowboarding, snowshoeing, and sledding. There will also be live Ice Sculpting, Ice Bowling, Taste NY Winter Market / Warming Hut, Dodgeball and more! Bring equipment or borrow it free. Bring photo ID for sports or a legal guardian if under age 18. Free.
Check out our guide to Central Park and our pay-what-you-wish tours of Central Park.
---
NYC Broadway Week   January 16 – February 4, 2018
Get 2-for-1 deals on select theater shows during this week. Surely one of the best deals in town! Click here to find out more information. Don't worry, if you aren't here in January, there are plenty of other ways to save big on Broadway shows. See our post on How to get Broadways tickets at discounted prices.
Winter Jazzfest   January 10 – 17, 2018
The festival features 100 bands and musicians playing at 11 venues in Greenwich Village. Buy a day or weekend pass. A marathon on January 12 and 13 with two unique kick-off events—a Dutch jazz-punk outfit the Ex at LPR and jazz-funk ensemble at Webster Hall. Let these smoking hot jam sessions warm you up this winter. Get all the information here: Winter Jazzfest.  Ticket prices vary from $35 – $160.
Shop for post-holiday bargains All month
January is an excellent time to shop for all kinds of items, from clothing to electronics and everything in between.  Nearly every store will be running great post-holiday sales. You have likely heard of the main department stores like Macy's, Saks 5th Avenue, Bloomingdales, and others. But we have some tips on other shopping areas that may not be as crowded and also offer even lower prices.  TIP:  Did you know that you do not have to pay tax on clothes and shoes that total $110 or under? A lesser-known fact by visitors to New York.
Fulton Mall in Downtown Brooklyn is not an indoor mall. It is a popular shopping area with dozens of retail shops, including many outlets of national chains selling clothes at deep discounts. In just a few blocks you can find outlets of Banana Republic, Ann Taylor, and Gap.  Discount shops like Nordstrom's Rack, TJ Maxx and Century 21 are there. You also have Forever 21, H&M, Old Navy, Claires, Lane Bryant, Target and more. There is a newly renovated Macy's located in a building dating back to 1928 which, in fact, was the original anchor store for the now defunct department store giant Abraham & Strauss.
Free NYC Second-Hand & Vintage Shopping Day Tour – This is a name-your-own-price tour through Free Tours by Foot. Join your guide to be taken to the best second-hand stores, cool vintage shops and high-end charity shops where stores offer new and gently worn contemporary clothing, as well as vintage clothing bearing a higher price tag than thrift shops where the prices are a lot lower.  The tour is offered on Jan 4 and Jan 7th in the Gramercy Park neighborhood and on Jan 6th in Chelsea. You can read more about both neighborhoods here: Chelseaand Gramercy Park.
Holiday Train Show at Grand Central Terminal    January 1 – February 11, 2018  Free  (kid-friendly)
If you cant make it up to the New York Botanical Gardens train shown above, this Train Show is more centrally located. You also get the double bonus of visiting the spectacular Grand Central Terminal layout features Lionel trains traveling through a two-level, 34-foot-long miniature New York City and countryside scene. Vintage trains from the museum's collection, including New York Central models, travel all the way to the diorama's the North Pole.  Get all the information here.
While you are Grand Central you might want to spend some time looking around. You can do this on your own with one of our audio guides or self-guided tour, or join one of the many free Grand Central Tours offered. See our post What to See and Do in Grand Central Station.
Winter Antiques Show   January 19–28, 2018  hours vary
This is the most prestigious antiques show in America and held at the historic Park Avenue Armory. Now in its 64th year, the show highlights an eclectic mix of works dating from ancient times to the present day.  Click here for the specific information on hours, directions to the Armory and more.  Tickets are $25 for each day and include the show's 270-page catalog.
FREE THINGS TO DO IN JANUARY 
Here are just a few of the hundreds of free things you can do in New York City in January and year round. Check our comprehensive post about Free Things to Do in NYC.  Also, be sure to check out the other sections of this post, as many of these other ideas are free.
---
Hear some Gospel Music! 
Since January is a non-tourist season you will have a much easier time getting into one of the top Gospel services in New York City. On Sundays, the Abyssinian Baptist Church in Harlem is one of the most popular services to attend to hear this inspirational music. It's free to attend but there are many rules to abide by such as adhering to the dress code and staying through the entire service. Find out more about this church as well as others where you can hear Gospel music in New York, read our post Gospel Music in Harlem and the Rest of New York City.
Totally free, totally fun! And totally easier to get a seat in January when the tourist season is over. Being in the studio audience of one of your favorite shows is possible. We have compiled a list of New York TV Show Tapings along with how you can get tickets.  Here is a sampling:  Good Morning America, The Today Show, Rachel Ray Show, The View, Live! with Kelly Ripa, The Tonight Show Starring Jimmy Fallon, Late Show with Stephen Colbert, The Daily Show with Trevor Noah, Late Night with Seth Meyers, Last Week Tonight with John Oliver and
Full Frontal with Samantha Bee.
---
 Annual Martin Luther King Jr. Day Celebration  January 14, 2018
A free panel discussion about Dr. King's legacy and how his teachings affect us today at Apollo Theater. Find out the details at WNYC's Annual Martin Luther King Jr. Day Celebration.  Afterwards, explore the neighborhood with our Harlem Audio Tour. Take a look at our A Harlem Visitors Guide for suggestions. We also offer a pay-what-you-likeHarlem tour on various days of the week. For other celebrations of Martin Luter King Jr.'s Day check the schedules for these venues who have various activities honoring this great man.  The Museum of the City of New York, Brooklyn Academy of Music: BAM and the Schomburg Center for Research in Black Culture.
============================================================
Things to Do in New York in January
If you're looking for things to do in NYC in January, you won't have to look too far. The holidays may have passed, but New York's theater, dining, and nightlife scenes are as vibrant as ever. As the temperatures drop, take advantage of museum exhibitions and the sheltered views at landmarks like 
One World Observatory
 and 
Top of the Rock
. With the new year comes a fresh start and there's nothing like the energy of New York for making you feel renewed. Happy 2018!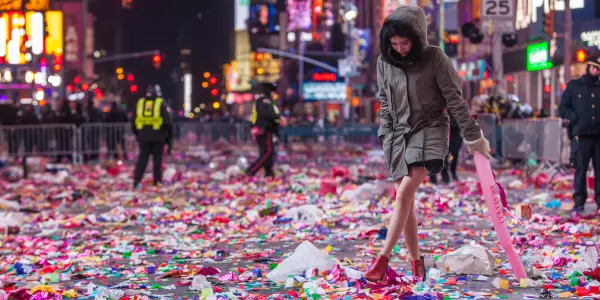 Image: Anthony Quintano/Flickr
Things to Do in New York in January: Kicking Off 2018
(1/1) If you have some champagne-induced cobwebs to clear away, New York has a tradition for you. Ever since 1903 the Polar Bear Club has been leading a bracing dunk in the Atlantic Ocean at Coney Island. The annual New Year's Day Swim is a big party, complete with costumes and more than a few pairs of blue lips. 1pm sharp. $25 suggested donation.
(1/1) New Year's Day Brunch (or dinner) Cruises with Spirit of New York. All ages welcome. Brunch, boards 11:30am, cruise noon-2pm; dinner, boards 6:30pm, sails 7pm-9:30pm.
(now-1/1) Final day to see the beautiful Christmas Spectacular Starring the Radio City Rockettes™ at Radio City Music Hall.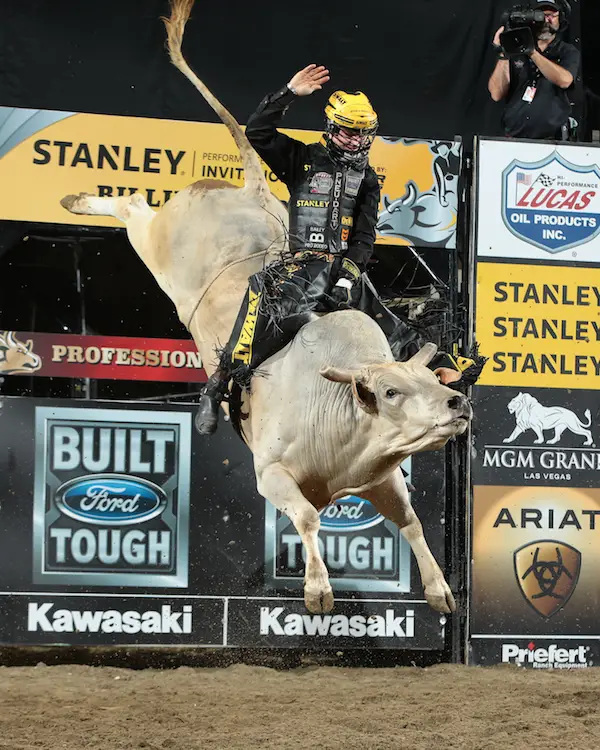 (1/5-1/7) The Professional Bull Riders (PBR) Monster Energy Buck Off returns to Madison Square Garden, celebrating its 25th anniversary. The three-day event is the first of four PBR Majors in 2018 offering increased prize money and bonus points to the riders, as well as a unique format for increased entertainment for the fans. Tickets are on sale now for this much-anticipated event. Starts 7:45pm sharp.
Things to Do in New York in January: Exhibits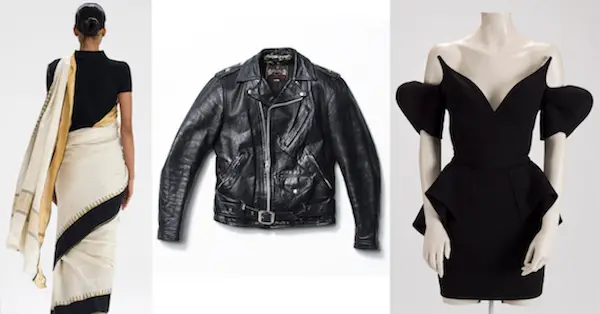 (Now-1/28) Items: Is Fashion Modern? at MoMA explores the present, past—and sometimes the future—of 111 items of clothing and accessories that have had a strong impact on the world in the 20th and 21st centuries—and continue to hold currency today. Among them are pieces as well-known and transformative as the Levi's 501s, the Breton shirt, and the Little Black Dress, and as ancient and culturally charged as the sari, the pearl necklace, the kippah, and the keffiyeh. Items will also invite some designers, engineers, and manufacturers to respond to some of these indispensable items with pioneering materials, approaches, and techniques—extending this conversation into the near and distant futures, and connecting the history of these garments with their present recombination and use.
PLUS
(Now-2/4) Edvard Munch: Between the Clock and the Bed at the Met Breuer. Norwegian artist Edvard Munch (1863–1944) attained fame early in his career for his depictions of human anxiety. This exhibition features 43 of the artist's landmark compositions created over a span of six decades, including 16 self-portraits and works that have never before been seen in the United States.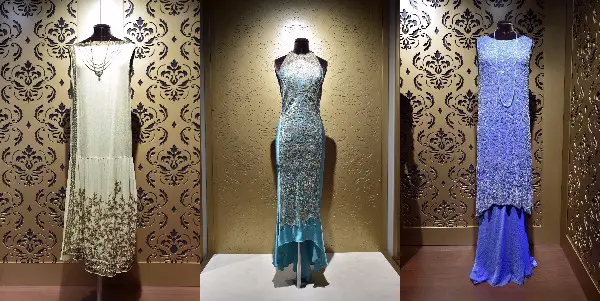 (Now-1/31) Downton Abbey: The Exhibition, based on the beloved television show Downton Abbey. Be transported to post-Edwardian England, where the characters and the iconic house come to life. You'll be immersed in the fascinating social history, culture, and some of the most memorable moments and sets from the show's six-season run, including Mrs. Patmore's kitchen and the servants' quarters.
(Now-2/18) Artist Josef Albers was best known for his vivid abstract paintings. A new show at the Solomon R. Guggenheim Museum provides fresh context on that work with a focus on Albers' black and white photographs, as well as his photo collages, in the newly opened Josef Albers in Mexico. Albers and his wife Anni traveled to Mexico many times over a period of more than 30 years, from 1935 through the 1960s. While there, they spent time at numerous archeological sites, from Uxmal to Chichen Itza. Albers took photos of everything from the landscape to shrines and monuments he encountered throughout the country; the resulting photo collages demonstrate his interest in geometric experimentation as seen through the influence of pre-Columbian art. The museum's airy, somewhat stark interior is a perfect foil for both the photos and the rich, colorful geometric shapes. Wander through, and then wander through again. This one's a treat.
(Now-1/21) Soulful Creatures: Animal Mummies in Ancient Egypt at Brooklyn Museum. In the ancient burial ground at Saqqara, Egypt, one animal cemetery alone has yielded over four million individual ibis mummies. And the nearby dog cemetery contained over seven million mummies, with countless others found throughout Egypt. This unusual aspect of ancient Egyptian culture and religion—the mummification of animals—has remained largely a mystery. Soulful Creatures: Animal Mummies in Ancient Egypt explores the religious purpose of these mummies, how they were made, and why there are so many. Drawn from our renowned collection, the exhibition features choice examples from among the many millions of mummies of birds, cats, dogs, snakes, and other animals preserved from at least thirty-one different cemeteries throughout Egypt. Animals were central to the ancient Egyptian worldview. Most animals had connections to a particular deity. After death, mummified animals' souls could carry a message to a god. Yet not all animal mummies are what they seem. Scientific investigation of the mummies reveals that the corruption in the animal cemeteries that some contemporaneous texts allege was all too real. CT scans displayed in the exhibition uncover the empty wrappings, double mummies, and misleading packaging among some of the mummies that the priests sold to worshippers.
(Now-2/12) Michelangelo: Divine Draftsman & Designer at the Metropolitan Museum of Art. Michelangelo Buonarroti (1475–1564) is the subject of this once-in-a-lifetime exhibition. During his long life, Michelangelo was celebrated for the excellence of his disegno, the power of drawing and invention. This exhibition will present approximately 150 of his drawings, three of his marble sculptures, his earliest painting, his wood architectural model for a chapel vault, and complementary works by other artists for comparison and context. Among the extraordinary international loans are the complete series of masterpiece drawings he created for his friend Tommaso de' Cavalieri and a monumental cartoon for his last fresco in the Vatican Palace.
(Now-1/7) Final week! The photographs in the exhibit  American Visionary: John F. Kennedy's Life and Times at the New-York Historical Society convey the sensation you've seen them before: JFK in the White House, his kids joyfully playing nearby; JFK with wife Jackie at an event, both of them elegant and assured (in truth, many images here have only rarely been shown). It's part of the famous Kennedy allure, conveying a world that's simultaneously approachable, glittering, and rarefied. This well-curated exhibition charts  JFK's trajectory as a politician, as well as the cultural and historical pulse of the times, when photojournalism was at an apex. It's a wonderful opportunity to observe a world both familiar and lost, and to reflect on where the country was—and is.
(Now-1/7) Magnificent Gems: Medieval Treasures at the Morgan Library & Museum. The treasure bindings on view include star sapphires, diamonds, emeralds, pearls, and garnets, alongside illuminated manuscripts and printed books that depict two-dimensional representations of these precious materials. Among the exhibition highlights will be the ninth-century Lindau Gospels, one of the two finest Carolingian jeweled bindings in the world, and the thirteenth-century Berthold Sacramentary, the most luxurious German manuscript of its time.
(Permanent) The New-York Historical Society's Fourth Floor Renovation, now complete, includes a brand new Tiffany Lamps Gallery, in addition to the opening of its Women's History Center.
(Permanent) The Jim Henson Exhibition at the Museum of the Moving Image will celebrate the life and legacy of the famed Muppet creator, exploring both his prolific career and the enduring effect his work has on pop culture to this day. Visitors can expect to learn more about the creation of such beloved works as The Muppet Show, Sesame Street, Fraggle Rock, The Dark Crystal, and Labryinth, as well as to discover the cutting-edge experimental works Henson made throughout his career.
(Permanent) The Museum of the City of New York presents NY at Its Core. Ten years in the making, New York at Its Core presents the compelling story of New York's rise from a striving Dutch village to today's "Capital of the World." The exhibition captures the human energy that drove New York to become a city like no other and a subject of fascination the world over. Entertaining, inspiring, important, and at times bemusing, New York City "big personalities," including Alexander Hamilton, Walt Whitman, Boss Tweed, Emma Goldman, JP Morgan, Fiorello La Guardia, Jane Jacobs, Jay-Z, and dozens more, parade through the exhibition.
Things to Do in New York in January: Comedy
(1/12-1/13) The Daily Show's Trevor Noah at Radio City Music Hall.
PLUS
(1/4-1/6) Star of the Showtime special Historically Incorrect, Alonzo Bodden at Gotham Comedy Club.
(1/12/-1/13) Dean Edwards at Gotham Comedy Club.
(1/18-1/20) Pablo Francisco at Gotham Comedy Club.
Things to Do in New York in January: Kids

PLUS
(Now-1/7) Final week! The Big Apple Circus is back under the tent at Damrosch Park!
(Ongoing) Bronx Zoo Treetop Adventures. A new tree-high obstacle course features a variety of ways to test your agility and strength, from the 400-foot-long zip line to an aerial adventure park that features seven different courses, from beginner to expert. Swing, navigate and even skateboard; it'll make a great story. 7+, 50 lbs. and up. Bronx Zoo, 2300 Southern Boulevard, Bronx, Bronxzootreetop.com
(Ongoing) Blue Man Group at Astor Place Theatre. Best known for their wildly popular theatrical shows, Blue Man Group combines music, comedy, and multimedia theatrics to produce a unique form of entertainment. The hour and forty five minute show is fun for the whole family.
(Ongoing) Explore the beautiful interactive exhibit Connected Worlds at the New York Hall of Science in Queens.
For more kids activities, check out our sister site nymetroparents.com!
(now-2/25) It's all aboard for 
New-York Historical Society's
Holiday Express: Trains and Toys from the Jerni Collection.
 The beloved annual exhibit features 300+ pieces from the Jerni Collection and will transform the space into a magical wonderland. Interactive elements, including a crawl-through spaces leadig to a pop-up semisphere, allow children to get an up-close-and-personal view of the displays, harking back to the feel of early 20th century toy departments.
Things to Do in New York in January: Music & Nightlife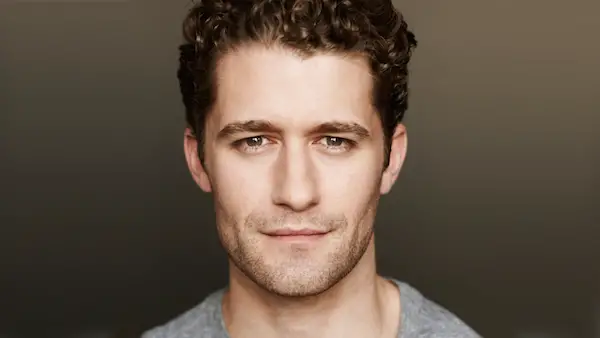 PLUS
(1/5) Harlem Gospel Choir at B.B. King Blues Club & Grill.
(1/6) Herman's Hermits starring Peter Noone perform at B.B. King Blues Club & Grill.
(1/6, 1/13) Bar Car Nights at the New York Botanical Garden.
(1/8-1/9) Peter Yarrow at City Winery.
(1/11) Billy Joel at Madison Square Garden.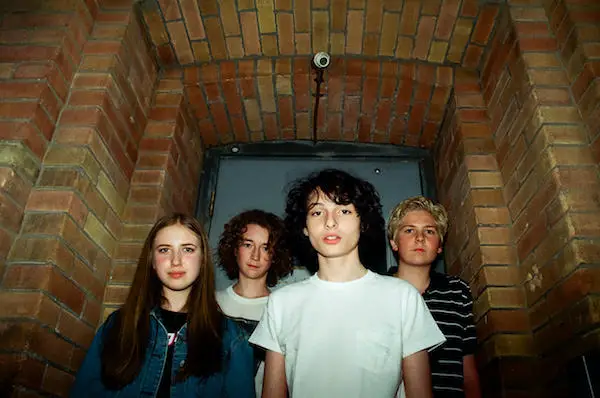 (1/12)  Stranger Things' star Finn Wolfhard's band Calpurnia will play Brooklyn's Rough Trade. 16+ (under 16 must be with guardian).
(1/12) The Killers at Madison Square Garden.
(1/12) Six-time Grammy winning sax player David Sanborn performs at B.B. King Blues Club & Grill.
(1/17) Shakira shakes it up at Madison Square Garden.
(1/25) DMX at B.B. King Blues Club & Grill.
(1/26-1/27) CNN's Anderson Cooper and Andy Cohen at the Beacon Theatre.
Things to Do in New York in January: Sightseeing
(Now-3/5)
 Bryant Park's Winter Village
 remains open throughout the holiday season. 
wintervillage.org
PLUS
(Now-1/7) THE RIDE: HOLIDAY EDITION. The 6th Annual Holiday Edition returns to turn the streets of New York into a stage. You'll cruise in comfort in a patented $1.5 million travelling theater. Technology galore and floor-to-ceiling glass with side-facing VIP seating provide perfect views to dazzling holiday performances you'll find along a 4.2-mile journey through Manhattan. Original seasonal music, videos, and hilarious hosts complete the experience, definitely one to remember. Use this coupon and save $30 off! 
(Ongoing) Take a ride through time and learn about Downtown New York City's rich heritage with THE DOWNTOWN EXPERIENCE Powered by THE RIDE. Enhanced with virtual reality technology (thanks to Timelooper), experience highlight moments in NYC's history like never before! Here's a coupon!
(1/18-1/25) Ever watched a squash game in a train station? The 20th annual 
J.P. Morgan Tournament of Champions (ToC)
 arrives in 
Grand Central Terminal
, bringing together the world's greatest squash stars for an exciting week of international competition and live spectator events. The matches are played beneath the iconic chandeliers in Vanderbilt Hall in a state-of-the-art glass squash court with stadium seating for 500 and a free standing room area for commuters and passersby. Gracing the courts with their talent will be all of the world's top-ranking men's and women's players, representing 24 nations and six continents.
Introducing 
NFL EXPERIENCE TIMES SQUARE!
 The only attraction that takes you on a hero's journey from fan to player to champion! This brand-new, immersive experience in the heart of Times Square gets you closer to the NFL than ever before with an incredible 4D theater, over 20 interactive activities, and the Vince Lombardi Trophy on display 365 days a year!
(Now open!) Take a deep dive into an underwater world with New York City's newest attraction, National Geographic Encounter: Ocean Odyssey, in Times Square. This experience lets visitors explore the ocean like never before thanks to state-of-the-art technology and a brilliant team of designers. This is not a museum, exhibit, movie, aquarium, or virtual reality; instead, the producers consulted with dozens of scientists to create a new kind of immersive experience that guests can walk through as they share ocean encounters. Blockbuster new science—some of it not even published yet—was used in its creation. Short of a submarine, you'll be hard pressed to find a better way to experience life as it's lived under the sea.
The largest VR entertainment center in the Western Hemisphere is New York's latest attraction: VR World. Get inspired by virtual reality in a diverse space with three floors that bring culture, gaming, and entertainment together. With over 50 experiences to choose from, VR World offers an unforgettable experience that's yours to create! Fight off droids, climb Mt. Kilimanjaro, race Formula One cars against your friends, and create a 3D masterpiece. The adventures are limitless.
Things to Do in New York in January: Ongoing
Get up close to the glory of the Yankees with Yankee Stadium Tours!
Visit the sites of 
Friends, Seinfeld, Trainwreck, Gossip Girl, Sex and the City
 and many other NYC film sites with 
On Location Tours
.
Learn more about the fascinating history of New York City's Financial District with 
Wall Street Walks
tours.
Ripley's Believe It or Not! Odditorium brings people of all ages face-to-face with the world's most unbelievable curiosities. With 18,000 square feet of astonishing artifacts and exciting interactive exhibits. Here's a coupon!
Zip up 100 stories in 60 seconds and see New York City atop One World Observatory. Here's a coupon! 
Grab the family or a friend for a spin on the iconic Rockefeller Ice Skating Rink. This year marks its 81st anniversary!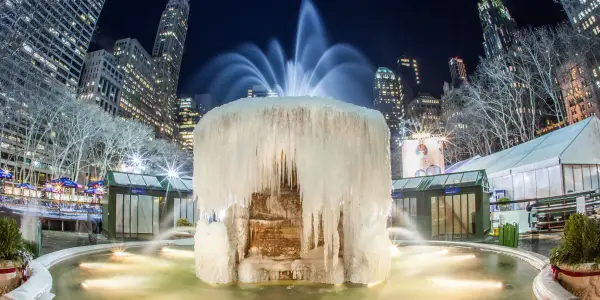 ==============================================================================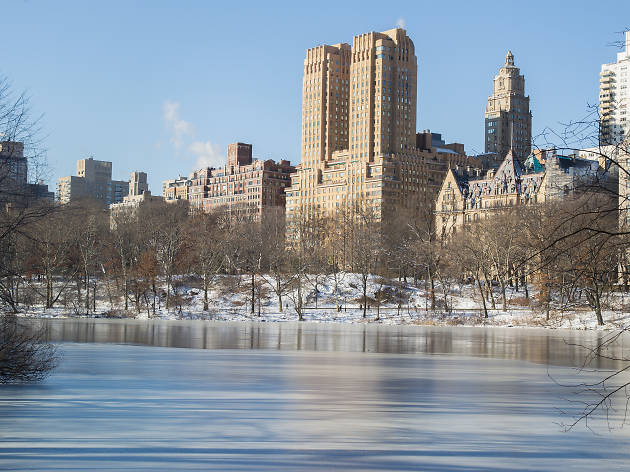 Things to do
Annual Lord of the Rings Marathon Videology Bar & Cinema; Jan 1; free
Bring a sword, a bow, an ax and a hangover to this daylong fan viewing, at which Videology screens all three extended editions of the legendary Middle-earth trilogy. With a total 726 minutes (that's 12 hours) of screen time to watch, there's no braver way for you to start your New Year than by surviving this saga. Just try to pace yourself: Not everyone can hold their liquor as gracefully as Legolas does. Rohirrim!
2018 Bridgestone NHL Winter Classic Citi Field; Jan 1; various prices
Hockey fans, assemble! The 10th anniversary of the Bridgestone NHL Winter Classic will be big, especially for Gothamites. The match is between two Empire State teams, the Buffalo Sabres and the New York Rangers. What makes this game so special is that it's being played outdoors: Citi Field is bringing in an ice truck to create a temporary rink. Before the stick smackdown, there's a free pregame festival for fans with giveaways, food and drinks at Lot F in Citi Field's parking lot (9am to 1pm).
Thank you for Everything: House of Yes Two Year Anniversary; Jan 5-6; free–$20
Brooklyn disco palace House of Yes expresses gratitude to its regular revelers with a night of jubilant dancing, circus acts and psychedelia. This two-part edition marks the nightlife hot spot's second birthday, so count on especially lively affairs, thanks in no small part to an excellent DJ lineup that includes Eli Escobar and Lauren Flax.
Built Ford Tough Series: Professional Bull Riders; Madison Square Garden; Jan 5–7 at various times; tickets start at $31
Get a taste of the wild west when the top 35 bull riders in the world come to New York City for the PBR Majors. If the bucking bulls aren't enough of a thrill for you, the massive pyrotechnics show ought to do it.
NPR's Ask Me Another The Bell House; Jan 8; $20–$25
Put your brain to the test at this popular hour-long NPR show, in which host Ophira Eisenberg and house musician Jonathan Coulton challenge puzzle masters, audience members and special guests with brainteasers and trivia tidbits. The Mon 8 edition features special guest Elizabeth Marvel.
Shotz Kraine Theater; Jan 8; advance $13 ticket includes a beer, at the door $15
ADD theatergoers get their fill at this manic and magical night, at which six groups of performers each perform original ten-minute plays to live music. This month's edition holds its participants to three rules: each play must include a sport or competition, at least 15 seconds of the "Chariots of Fire" theme song and the line, "You're almost there!" Let the games begin.
Distant Worlds: The Music from Final Fantasy; Carnegie Hall; Jan 13 at 2pm and 8pm; tickets start at $127
Hear the sweeping soundtrack from the iconic Final Fantasy video games performed live by the the Distant Worlds Philharmonic Orchestra and the Dessoff Choirs for the series' 30th anniversary. It's a surreal experience that serious gamers won't want to miss.
Brooklyn Tribute to Dr. Martin Luther King Jr.Brooklyn Academy of Music (BAM); Jan 15; free
At BAM's 32nd celebration, there's a speech from a notable keynote speaker followed with musical performances by the gospel legends.
Dancing With the Stars; Radio City Music Hall; Jan 18 at 8pm; tickets start at $61
If you tune into ABC religiously for every season of Dancing With the Stars, you have to catch show's live tour when it comes to New York City for one night only. Several of the show's professional dancers will recreate favorite routines from the show's 25 seasons and debut never-before-seen performances.
JP Morgan Tournament of Champions; Grand Central Terminal; Jan 18–25 at various times; tickets start at $165
Squash players have been vying for the Tournament of Champions trophy since 1930, when it was known as the U.S. Professional Championships. Though it has been staged in 17 different cities since, Grand Central Terminal has hosted the tournament since 1999.
Anderson Cooper and Andy Cohen; Beacon Theatre; Jan 26, 27 at 8pm; tickets start at $114
Real-life best friends Anderson Cooper and Andy Cohen bring their AC2: Deep Talk and Shallow Tales show to the Beacon Theatre at the end of the month. The two TV personalities will share their uncensored thoughts on pop culture, breaking news and much more during the unscripted conversation.
Food and Drink
Fine Wine and Food FestExhibition Hall, Long Island; Jan 20, $49 general admission, $65 at the door
Sample more than 150 wines from the New Jersey and New York regions, including the burgeoning North Fork in Long Island. There's also booze from state distilleries, cideries and breweries and bites from LI and NYC restaurants and food trucks.
Cassoulet Cook-Off The Brooklyn Kitchen; Jan 20, $45
It's a bit of an odd pairing for the beer-soaked pub Jimmy's No 43 to sponsor this French comfort-food cook-off, but hey, it's now in its 10th year. New and returning chefs gather to cook different versions of the slow-cooked white beans and meat dish for lucky guests to eat.
Cochon 555SECOND floor; Jan 21, $130 general admission, $200 VIP
Pig out at this festival where five notable chefs have one week to prepare a 200lb pig from a local family farm and present it to a panel of judges and participants whose tastebuds determine which one will to be crowned the Prince or Princess of Pork.
Beer, Bourbon and BBQ Festival The Tunnel; Jan 27, $99—$229
The ninth annual fest wants to "put a little south in your mouth" with the big three down-home staples of beer, bourbon and barbecue (not to mention there will also be bacon, biscuits and bluegrass). Indulge in all-you-can-eat and drink from NYC and southern chefs while listening to live music and mingling with other southern stans.
Speed Rack Melrose Ballroom; Jan 7, $25
Drink 25 different cocktails made by all-female bartenders from around the tri-state area. And you're getting drunk for a good cause, the speed-based competition raises money to fight breast cancer.
Comedy
Cole Escola: Help! I'm Stuck Joe's Pub at the Public Theater; Jan 2-3, Jan 5; $15 plus $12 minimum
Some stars are made to shine over New York, and in the case of the Cole Escola, the disturbingly talented character incubator was meant to rule downtown. Witness the Difficult People star as he unleashes new and beloved characters like "Oh, Jeremiah" and broken-down cabaret legend Maven Crawford in this demented solo show.
The Roast of Your 15 Year-Old Self Baby's All Right; Jan 9; $10
If you can't hate yourself, how in the hell are you going to hate somebody else? Comedians exorcise their shame over their teen years through scorching receipts of the hair, music and bad kissing that once defined them. Alise Morales—NYC's loveliest roastmaster—welcomes Marcia Belsky, Akilah Hughes, John Everett Trowbridge, Dylan Marron, Chris Burns and Ziwe Fumudoh to take deep, dark looks into their high school diaries.
The Exhibition Public Hotel; Jan 13; $10
While we're always down to see familiar faces performing comedy at dimly lit, unheated Bushwick bars, sometimes it's nice to go fancy. Badass buddies Mary Beth Barone and Michael Cruz Kayne invite you to the Public Hotel for this well-curated get-down for the cool kids. The opening edition boasts Aaron Jackson, Drew Michael, Mitra Jouhari, Rae Sanni, Gina Yashere and Patti Harrison. Stay after to mix it up with performers, hotel guests and fans at a free party.
DoublePlusGood Comedy Show Salzy; Jan 17; $5
For true comedy connoisseurs tired of seeing their favorite comics squeeze their sets into five minutes, this monthly showcase provides full-length sets and a chill atmosphere for diverse acts to thrive in. At the December edition, host Ben Asher curates a stellar lineup including Aparna Nancherla, Sharron Paul, Jacqueline Novak and CW Headley.
Go Ricki! Q.E.D; Jan 17; $8
Hosted by comedian Matt Smith McCormick, this outrageous show gives an affectionate nod to the queen of riotous daytime talk, Ricki Lake. Watch as Brantley Brice, Alex Broome, Lauren Hope Krass, Chrissie Mayr and Sydnee Washington bring their most deliciously catty material for this month's theme, "I'm Getting Plastic Surgery and You Can't Stop Me!"
Film
Insidious: The Last Key
With Get Out, Split and The Purge behind it, low-budget horror studio Blumhouse can do no wrong at the moment. Its supernatural horror franchise Insidious is back with a fourth installment and will probably make a zillion dollars. Jan 5
Proud Mary
Female African-American action heroes have been few and far between lately. Hidden Figures' Taraji P. Henson fills the void as an assassin who meets a young boy and discovers that life isn't just about neutralizing targets. Jan 12
Den of Thieves
A hard-bitten group of robbers target the Federal Reserve Bank in an L.A. heist thriller that features Gerard Butler and O'Shea Jackson, Jr. 50 Cent is their co-star rather than the amount of money they get away with. Jan 19
Forever My Girl
Happy Death Day's Jessica Rothe swaps horror for an indie romance in which she plays the jilted bride of a country superstar. The pair reconnect when he returns to his hometown, but will forgiveness follow? Spoiler: probably. Jan 19
White Boy Rick
This gritty crime drama from Yann Demange—recently linked with directing the next Bond movie—tells the true story of Detroit resident Richard Wershe, Jr., who became an FBI informant at age 14 and a cocaine kingpin soon after. Jan 26
Music
RJD2 Brooklyn Bowl; Jan 3; $22
The turntable whiz brings dense, party-fueling beats to Brooklyn Bowl for a surefire dance party.
Winter Jazzfest Various locations; Jan 10–17; prices vary
This annual festival, which celebrates NYC's local jazz scene and brings in talented musicians from around the world, takes over several downtown venues for a can't-miss week of cutting-edge sounds.
Say Anything Irving Plaza; Jan 14, 15; $23
Frontman-songwriter Max Bemis has a knack for transforming his neurotic woes and exceedingly dirty thoughts into an ongoing alt-rock opera that's brash, barbed and frequently hilarious.
Destroyer Brooklyn Steel; Jan 27; $25
Idiosyncratic Canadian singer-songwriter Dan Bejar brings his dynamic, mature interpretation of '80s soft-rock—full of smoky, monochrome synths, cryptic murmurings and muted sax lines—to Brooklyn.
Tennis Brooklyn Steel; Jan 23; $20
The husband-and-wife vintage-pop duo marry sun-soaked rock & roll sounds with '60s girl group shimmer on its newest album, Yours Conditionally.
Dance
The Shanghai Dance Theatre: Soaring Wings—Journey of the Crested Ibis at the David H. Koch Theater; Jan 5–7; $37–$107
Directed and choreographed by Tong Ruirui, whose work reflects a commitment to traditional Chinese dance, this lavishly costumed piece explores the relationship between human beings and nature, as reflected in the history of an endangered species of bird.
American Realness 2018 at Abrons Arts Center and Gibney Dance; Jan 9–16; $25
This downtown festival pushes our ideas of performance forward, usually by means of avant-queer and dance-theater works. This year the roster includes new works by Moriah Evans, keyon gaskin and Marissa Perel, Neal Medlyn and many more.
American Dance Platform at the Joyce Theatre; Jan 9–14; $20–$55
The Joyce presents its annual showcase for dance from across America. Eight companies are paired off into four programs; troupes that have performed at the venue before are matched with ones that are making their Joyce debuts, like the hula group Hālau O Kekuhi.
New York City Ballet Winter 2018 at the David H. Koch Theater; Jan 23–Mar 4; $30–$185
NYCB returns to Lincoln Center with a six-week lineup that includes multiple collections of dances by George Balanchine and, just in time for Valentine's Day, Ballet Master Peter Martins's Romeo + Juliet.
Lumberyard in the City Winter Festival at New York Live Arts; Jan 25–Feb 10; $25
Lumberyard's third annual winter festival of dance and theater begins with a rare New York appearance by Kei Takei and her Japanese company, Moving Earth Orient Sphere, who present a solo from 1974's LIGHT Part 8 and the U.S. premiere of LIGHT, Part 44 (Bamboo Forest).
Theater
Under the Radar at various locations; Jan 4–15; $25
The Public Theater presents edgy new works in its top-notch annual festival. Among the international offerings are shows by Andrew Schneider, Adam Gopnik, Split Britches, Roger Guenveur Smith, Motus, Théâtre du Rêve Expérimental, Satoshi Miyagi and Nature Theater of Oklahoma.
Cardinal at Second Stage Theater; Jan 9–Feb 25; $30–$109
In the world premiere of a play by Greg Pierce, a woman's plan to literally paint her town red leads to rivalry and conflict among the local residents. The cast, directed by Kate Whoriskey, includes Anna Chlumsky (Veep), Becky Ann Baker (Girls) and Adam Pally (The Mindy Project).
Miles for Mary at Playwrights Horizons; Jan 11–Feb 4; $40–$65
The Mad Ones' bittersweet comedy, about high-school faculty members organizing a 1989 charity telethon, stuns us with period particulars and cleverly conceals its plot under a welter of naturalistic conversation. Pure delight in 2016, it now returns for an encore run.
Hangmen at Atlantic Theater Company; Jan 18–Mar 4; $70
Irish shock dramatist Martin McDonagh (The Pillowman) returns to the Atlantic with his first new play to hit New York since 2010. The story focuses on a Northern English executioner (Mark Addy) on the day the U.K. abolishes hanging; expect gallows humor.
Jerry Springer—The Opera at New Group; Jan 23–Mar 11; $40–$125
Fifteen years after its U.K. debut, Richard Thomas and Stewart Lee's outrageous, extravagantly profane musical finally gets an Off Broadway run. Terrence Mann (Les Misérables) plays Springer, the ringmaster of the 1990s' trashiest talk show, and Will Swenson (Hair) plays Satan.
Art

"Birds of a Feather: Joseph Cornell's Homage to Juan Gris"
Metropolitan Museum of Art; Jan 23–Apr 15, suggested donation $25, seniors $17, students $12, members and children under 12 free
As the 2016 election demonstrated, the United States' culture wars, and the battle over identity politics, is far from finished. With developments like the ban on transgender people in the military hanging in the air, New Museum has assembled an intergenerational roster of more than 40 contemporary artists whose works explore the perennially contested issue of gender fluidity.
"Before/On/After: William Wegman and California Conceptualism" Metropolitan Museum of Art; Jan 17–July 15, suggested donation $25, seniors $17, students $12, members and children under 12 free 
With the help of his canine collaborator Man Ray, William Wegman deflated the pretension of Conceptual Art with lo-fi videos and photos documenting the various performative shenanigans—starring the aforementioned Man Ray—produced in Wegman's studio. The tongue-in-cheek tone of his work was in keeping with the overall vibe of SoCal Conceptualism, revisited here in this show pairing Wegman with some of his L.A.-based contemporaries.
Laura Owens Whitney Museum of American Art; through Feb 4, $22; seniors, students $18, 18 and under free
No one does meta better than L.A. artist Owens, whose Pop-slash-abstract paintings play Scrabble with art history and taste. This midcareer roundup of her work is the most comprehensive to date.
"Jimmie Durham: At the Center of the World" Whitney Museum of American Art; through Jan 28, $22; seniors, students $18, 18 and under free
A former member of the American Indian Movement, Durham began making art in the '80s in NYC as one of the first artists to inject identity politics into contemporary art. This show looks back at his career.
"Club 57: Film, Performance, and Art in the East Village, 1978–1983" Museum of Modern Art (MoMA); through Apr 1, $25, seniors $18, students $14, children under 16 free. For discounts, order tickets in advance at moma.org. Fri 4–8pm free. Film tickets free with museum admission; screenings-only admission $12, seniors $10, students $8, children under 16 free
Forty years ago, dirt-cheap rents and an edgy vibe lured arty types to swarm downtown venues like CBGB's and the Mudd Club. One such place was Club 57 on St. Marks Place, which hosted evenings "Monster Movie Club" "Name That Noise: A Punk Rock Game Show," and attracted artists and performers such as Keith Haring, Kenny Scharf, John Sex and Ann Magnuson. The scrappy venue is now the subject of this MoMA retrospective, which looks back to a moment when New York was dirtier and more dangerous—but also more alive with creative possibilities.
—————————————————————————————————-
A new month. A new year. A new crop of offerings to complement your calendar. Practice mindfulness, analyze a favorite show, or be exposed to an unknown spiritual tradition at these upcoming events in NYC.
—————————————————————————————
A New Year's Day reading marathon, the science of relationships, and a look at the hero's journey highlight our picks for the best

smart things to do in NYC this week.
Monday, January 1
Hear from the likes of Penny Arcade, Steve Earle, Eileen Myles, Jonas Mekas, and LaTasha Diggs among the dozens of poets, artists, and performers who will be on hand for The 44th Annual New Year's Day Marathon Benefit Reading at St. Mark's Church in-the-Bowery.
Give a rose at Anthropologizing The Bachelor, an in-depth dissection of the long-running show by anthropologist Ellen Marakowitz. Caveat.
Tuesday, January 2
Start your 2018 quest at A Hero's Journey, a live presentation of the hero's journey laid out by Joseph Campbell, which lies at the heart of most beloved narratives. Caveat.
Get an insider perspective on the work of English artist David Hockney at a tour of the major Met Breuer retrospective, which honors the artist on his 80th birthday with key moments and iconic creations from the last 50-plus years.
Wednesday, January 3
Get a jump on your Academy Awards pool by checking out foreign contenders with Scandinavia House; the Estonian film November features lots of folk magic, as a village contends with werewolves, spirits, and disease.
Thursday, January 4
Psychology professor and co-founder of the Self-Awareness and Bonding Lab (SABL) Dr. Marisa T. Cohen leads a session on relationship science, drawing on fields like biology and sociology. She'll also draw on the sit-com Friends, which, inexplicably to some, managed to last 236 episodes. Prospect Heights Brainery.
Catch a very timely screening and conversation at Town Stages downtown as Joanna Carpenter presents a raw (it's untitled) film that dramatizes verbatim re-creations of harassment.
Michelangelo, a mentalist, and rituals for the New Year highlight our picks for the best smart things to do in NYC this weekend.

Friday, January 5
You'll look at art museums differently after this intensive seminar with Renaissance art and architecture professor William Wallace. He'll delve into Michelangelo and "the life, work, and genius of "Western Civilization's greatest sculptor, painter, architect and poet." SUNY Global Center.
Begin 2018 with "clarity, intention and inspiration" with this New York Open Center session on establishing rituals for the New Year.
This month's convening of Julian Fleisher's downtown variety show 44 Charlton in The Greene Space features iconic performance artist Penny Arcade, joined by mentalist Vinny DePonto (above) and eclectic vocalist Joseph Keckler.
Saturday, January 6
Get serious about your resolutions with a book launch at powerHouse Arena dedicated to the latest from Andrea Owen, a straight-up guide for women no longer interested in undercutting their own potential.
Lend your ears to Amir Vahab as he leads his ensemble in Sufi-inspired Persian poetry and music at a Rumi Night concert-talk to celebrate the Feast of the Magi. Church of St. Edward the Martyr.
Sunday, January 7
If you missed Friday's session, you can still learn about the man who created some of the greatest art works of all time at Michelangelo: Divine Draftsman, a lecture discussing the ideas and inspirations behind the artist's iconic works. Metropolitan Museum of Art.
Mossad agent Avner Avraham, who discovered the trove of original documentation from the Mossad's daring capture of Adolf Eichmann, is joined at the 92nd Street Y by Eli Rosenbaum, the longest-serving prosecutor of Nazi criminals in history, for a conversation on Operation Finale.
Drunk Science, Secret Science, and a people's history of the second amendment highlight our picks for the best

smart things to do in NYC this week.
Monday, January 8
Roxanne Dunbar-Ortiz (An Indigenous Peoples' History of the United States) hosts the New York launch of her new book, Loaded: A Disarming History of the Second Amendment. She'll describe her research into America's gun culture, the power of its gun lobby, and "the historical connections between racism and gun violence in the United States." Bluestockings.
Look back 50 years to Joe Papp's milestone establishment of The Public Theater and his
radical take on Hamlet, which responded to the angst of the era, at Shakespeare Stripped: From Mobile Theater to Joe Papp's Naked Hamlet. New York Public Library for the Performing Arts.
New York Times-bestselling memoirist Kelly Corrigan (Tell Me More: Stories About the 12
Hardest Things I'm Learning to Say) joins Ariel Levy (The Rules Do Not Apply) at the 92nd Street Y as they talk about "finding the right words in the right moments."
Tuesday, January 9
The next Secret Science Club hosts explorer and biologist Frank T. Burbrink, known for discovering an astonishing range of snake species on Madagascar. He'll talk about the diversity of his finds, and how such a basic design can take on so many forms. The Bell House.
Dig into the roots of the Israel-Palestine conflict at this event marking the centenary of the Balfour Declaration and featuring Elliot Jager, author of The Balfour Declaration | Sixty-Seven
Words–100 years of Conflict. The Jewish Community Center in Manhattan.
Wednesday, January 10
Warm up with this month's Drunk Science. Ringers include Baratunde Thurston (How to Be Black) and theoretical physicist Dr. Kate Marvel of the NASA Goddard Institute for Space Studies. Together they'll discuss what's burning while our president fiddles. Littlefield.
Thursday, January 11
Internationally acclaimed pianist Jeffrey Siegel continues the 11th season of his celebrated Keyboard Conversations® series at Scandinavia House: The Nordic Center in America with a polished concert-with-commentary listen to Grieg and his World–Music of Grieg, Brahms, Tchaikovsky, and Liszt.
Exercise your constitutional freedoms by attending Presidential Powers and the Constitution, a lecture discussing how the role of Commander-in-Chief has been expanded and constrained throughout history. New-York Historical Society.
High school dropout Adolf Eichmann managed to rise through the Nazi hierarchy to become one of the architects of the Holocaust. Legal ethicist David Luban illuminates how Eichmann's power grew through bureaucratic authority, and how that might apply to today.
Fort Greene locals, journalists Katy Tur and Touré, come together to talk about Tur's new book, Unbelievable: My Front-Row Seat to the Craziest Campaign in American History. In it, Tur relays her experience as an NBC correspondent at turns singled out, bullied, and kissed by then failed casino operator Donald Trump.
Yoga + art, yoga + poetry, and The End of the World highlight our picks for the best smart things to do in NYC this weekend.

Friday, January 12
Catch dual presentations on the social and political forces that lie behind apocalyptic fantasies. Mid-20th century atomic fever and 19th-century radical utopias will be the focus. The End of the World with Think Olio at The Strand.
The iconic erotic images of Tom of Finland are well known, but the artist himself remains obscure. A new Nordic film fills in a backstory from the uniformed trenches of WWII to the embrace of California during the sexual revolution of the '70s. Scandinavia House: The Nordic Center in America.
Saturday, January 13
Sharpen your focus for the galleries of the Brooklyn Museum with a yoga and mindfulness meditation session on Saturday morning. It's an Art & Yoga session, helping you get those New Year's resolutions underway.
Stay on pitch at this performance by a cappella ensemble Estonian Voices. Scandinavia House: The Nordic Center in America.
Sunday, January 14
Keep with the mindfulness theme this weekend and find your zen at Yoga and Poetry, a yoga class combining the practice with live poetry readings. Brooklyn Public Library – Central Library.
Trinity Church honors Dr. Martin Luther King Jr.'s birthday with poet and NYU professor Fred Moten, discussing James Baldwin's A Letter from a Region in My Mind. Later in the morning, social activist and icon of the civil rights movement Ruby Sales preaches on "Finding Hope in History" at Trinity.
Finish up the weekend by correcting some misconceptions about meditation. ABC News' Dan Harris, author of the new book Meditation for Fidgety Skeptics, will be joined by CNN's Anderson Cooper to explain. 92nd Street Y.
Monday, January 15. Keep Martin Luther King Jr.'s dream alive at the Brooklyn Academy of Music (BAM)'s tribute to the civil rights leader, which will bring activists, intellectuals, civic leaders, and performers together to honor and preserve King's memory and message.
Tuesday, January 16. Dedicate your time to a live podcast taping of Dedicate It, which zeroes in on the dedication page, with playwright David Henry Hwang. Caveat.
Wednesday, January 17. Plant some seeds of knowledge at The Farm to Garden Movement, a lecture exploring the ongoing relationship between flower growers and designers. New York School of Interior Design.
Thursday, January 18. Draw up a way to attend Four (More) Modern Women: O'Keeffe's Contemporaries, an introduction to four lesser-known female artists in New York City working between 1900 and 1940. Prospect Heights Brainery.
Friday, January 19. Hail the King at The Art of Nat King Cole, featuring rare footage of the famed musician. 92nd Street Y.
Saturday, January 20. Dig through the mothballs for your pussy hat and take to the streets for the 2017 Women's March on NYC.
Sunday, January 21. Open up unknown worlds as Barbara Paca, the Cultural Envoy to Antigua and Barbuda, leads off talks and a demonstration dedicated to the Self-Taught Art of the Caribbean. American Folk Art Museum.
Monday, January 22. Bridge the worlds between literature and dance in this conversation between choreographer Bill T. Jones and author Salman Rushdie. New York Live Arts.
Tuesday, January 23. Believe what you hear at this lecture with author Kevin Young on the history of hoaxes as an American phenomenon, from P.T. Barnum to "fake news." New York Public Library – Stephen A. Schwarzman Building.
Wednesday,January 24. It's extremely important to attend this lecture on how the rise of Islamist extremism complements the similar rise of American far-right extremists. 92nd Street Y.
Thursday, January 25. Delve into one of Asia's most complex relationships at this event on "bitter allies" China and North Korea and what role China could play in the ongoing North Korean conflict. Asia Society and Museum.
Friday, January 26. Jeté your way to Lincoln Center for a one-day symposium on iconic choreographer Jerome Robbins, whose work spanned the worlds of ballet and Broadway. New York Public Library for the Performing Arts.
Saturday, January 27. Stay up all night with philosophical debate, screenings, readings, and music as A Night of Philosophy and Ideas returns to the Brooklyn Public Library – Central Library.
Sunday, January 28. Go beyond the page at this discussion of novelist and Holocaust survivor H.G. Adler's life and work. 92nd Street Y.
Monday, January 29. Find the "sense" to attend this screening of Going Blind, a documentary examining all aspects of vision loss. The New York Academy of Medicine.
Tuesday, January 30. Leave Earth's atmosphere – while staying on the Upper West Side – at this look at the cosmos using information and images gathered on recent NASA missions. American Museum of Natural History.
Wednesday, January 31. Max out the potential auspiciousness of the year ahead with a session on Tibetan astrology led by Dr. Tenzin Dakpa, a senior doctor of Tibetan medicine, and Tashi Chodron, the Rubin Museum of Art's Assistant Manager of Himalayan Cultural Programs & Partnerships.