These sites have been selected because they all do a first rate job publishing NYCity event info. I hope you will click on their hot links to see what else they have to offer.
============================================================
July is a great month to visit New York City. If you're looking for things to do in NYC, the museums serve up exciting exhibits and outdoor venues pack their stages with the hottest music festivals and entertainment, almost all of it free. The weather is perfect for a cruise to take in NYC's breathtaking skyline.
EXHIBITS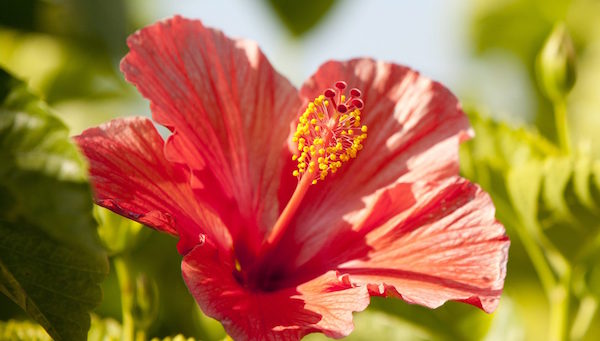 Now-10/28) Georgia O'Keeffe: Visions of Hawaii at New York Botanical Garden. Pioneering American modernist Georgia O'Keeffe (1887–1986) conveyed a distinct sense of place with innovative depictions of her surroundings, from stark New Mexican landscapes to New York cityscapes. Yet flowers and plants were subjects that engaged O'Keeffe throughout her career. Curated by Theresa Papanikolas, Ph.D., of the Honolulu Museum of Art, this landmark exhibition will offer a rare focus on 20 of O'Keeffe's depictions of Hawai'i from a nine-week sojourn in 1939 while on commission to produce images for a Hawaiian Pineapple Company promotional campaign.
(6/8-9/9) Celebrating Bill Cunningham marks the New-York Historical Society's recent acquisition of objects, personal correspondence, ephemera, and photographs that reflect the life and work of Bill Cunningham. One of the late 20th century's most influential trend-spotters and style authorities, the legendary New York Times journalist and photographer was frequently spied on the city's streets, at fashion shows, and elegant soirées capturing images of New York's fashion innovators and cultural glitterati. Among the highlights of Celebrating Bill Cunningham are a bicycle that he rode around the city; his first camera, an Olympus Pen-D, 35mm; signature blue jacket; personal photographs of Cunningham at home and with friends; correspondence, including a few of the hand-made Valentines he frequently sent to friends; and a New York City street sign, "Bill Cunningham Corner," that was temporarily installed at Fifth Avenue and 57th Street in his honor, following his death. Soon after he arrived in New York, Cunningham worked as a milliner, and items on view from his millinery line, William J., include an innovative beach hat, along with other hats and fascinators; and a press release written for the William J. spring 1960 millinery show. Also on display are selections from Cunningham's Facades, his eight-year photographic project documenting New York City's architectural and fashion history, which was shown at the museum in 2014
(7/4) HJCG at Louis Armstrong House. Join Louis's traditional birthday for birthday cake and a performance by Terell Stafford. Terell Stafford, acclaimed New York-based trumpet player, has been hailed as "one of the great players of our time, a fabulous trumpet player" by piano legend McCoy Tyner. Stafford is recognized as an incredibly gifted and versatile player, combining a deep love of melody with his own brand of spirited and adventurous lyricism. 2pm-5pm. louisarmstronghouse.org
Click here for more about visiting the Louis Armstrong House in Queens.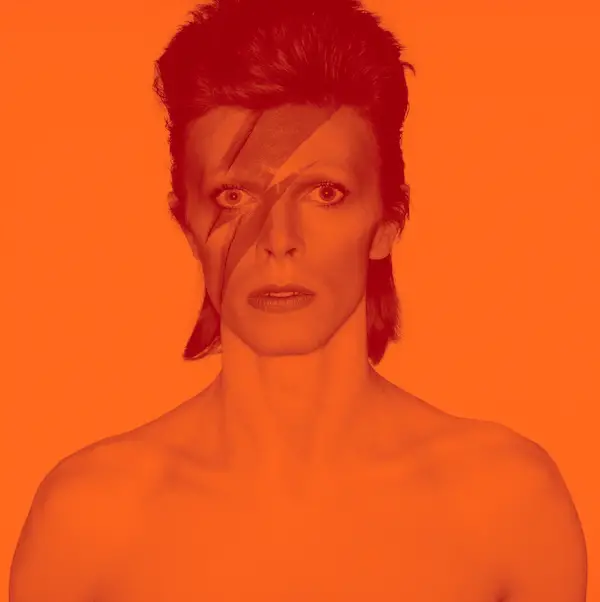 David Bowie as alt-ego Aladdin Sane, on his album cover, photographed in 1973 by Brian Duffy.
(Now-7/15) Final weeks! On stage, he was Ziggy Stardust, Aladdin Sane, and The Thin White Duke. David Bowie, the beloved English singer/New York transplant who sang about "Changes" and is revered for perpetually changing his sound and look over a five decades-plus career, is being celebrated in David Bowie is, a major exhibition that makes its final stop at the Brooklyn Museum. This first-ever Bowie retrospective explores a creative process of reinvention, collaborations, and bold characterizations that shaped listeners' own identities. The show includes 300+ significant objects from Bowie's teens to his death in 2016, including handwritten lyrics, diary entries, photography, set designs, album artwork, and rare performance material, with many items exclusive to the Brooklyn Museum presentation. More than 60 stage costumes are on display. Advanced sound technology, alongside theatrical scene–setting, animation, and video, provides an immersive journey through Bowie's formative artistic experiences.
(Now-10/8) Heavenly Bodies at the Metropolitan Museum of Art and The Cloisters. Heavenly Bodies: Fashion and the Catholic Imagination reflects the influence of religious art, ceremony, and imagery on clothing design. It's a sprawling show, literally—encompassing 65,000 square feet and 25 galleries, including The Cloisters (the museum's uptown branch dedicated to medieval art, housed in reconstituted European chapels and cloisters) and parts of the Lehman Wing, the Costume Center, and the medieval and Byzantine art galleries at The Met itself.
(Now-1/6/19) Unseen Oceans at the American Museum of Natural History enables visitors to embark on a journey four miles underground to the ocean's bottom, as they discover the latest ocean science and encounter the researchers and technologies revealing our planet as never before.
(Now-12/2/18) Art of the Mountain: Through the Chinese Photographer's Lens at the China Institute. Featuring over 60 photographs from a range of modern Chinese photographers, this exhibition will allow visitors to consider the role of mountains in China's geography, history, art, and philosophy.
(Permanent) The Jim Henson Exhibition at the Museum of the Moving Image will celebrate the life and legacy of the famed Muppet creator, exploring both his prolific career and the enduring effect his work has on pop culture to this day. Visitors can expect to learn more about the creation of such beloved works as The Muppet Show, Sesame Street, Fraggle Rock, The Dark Crystal, and Labryinth, as well as to discover the cutting-edge experimental works Henson made throughout his career.
(Permanent) The Museum of the City of New York presents NY at Its Core. Ten years in the making, New York at Its Core presents the compelling story of New York's rise from a striving Dutch village to today's "Capital of the World." The exhibition captures the human energy that drove New York to become a city like no other and a subject of fascination the world over. Entertaining, inspiring, important, and at times bemusing, New York City "big personalities," including Alexander Hamilton, Walt Whitman, Boss Tweed, Emma Goldman, JP Morgan, Fiorello La Guardia, Jane Jacobs, Jay-Z, and dozens more, parade through the exhibition.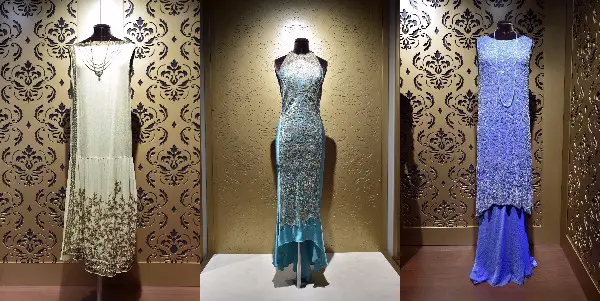 (Now-9/3) Extended! Downton Abbey: The Exhibition, based on the beloved television show Downton Abbey. Be transported to post-Edwardian England, where the characters and the iconic house come to life. You'll be immersed in the fascinating social history, culture, and some of the most memorable moments and sets from the show's six-season run, including Mrs. Patmore's kitchen and the servants' quarters.
COMEDY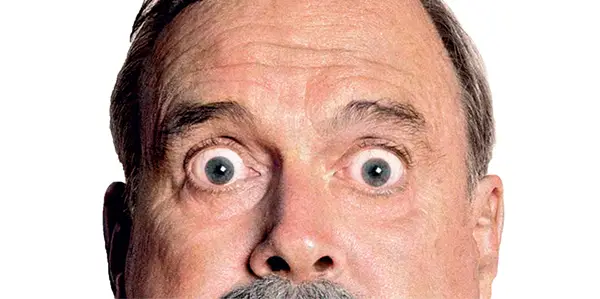 (7/22) John Cleese with Monty Python & The Holy Grail at Brooklyn's Kings Theatre. Living comedy legend John Cleese is heading in your general direction for a live and truly unforgettable evening of conversation and audience Q&A. Absurd and/or ridiculous questions only, please.
PLUS
(7/1) Ken Jeong from The Hangover and Role Models at Carolines.
(7/6-7/7) Rich Vos at Gotham Comedy Club.
(7/11) #Adulting with Michelle Buteau and Jordan Carlos at The Bell House. 
(7/15) SNL's Sasheer Zamata: Party Time! at The Bell House. 
(7/27-7/28) Shawn Wayans at Gotham Comedy Club.
KIDS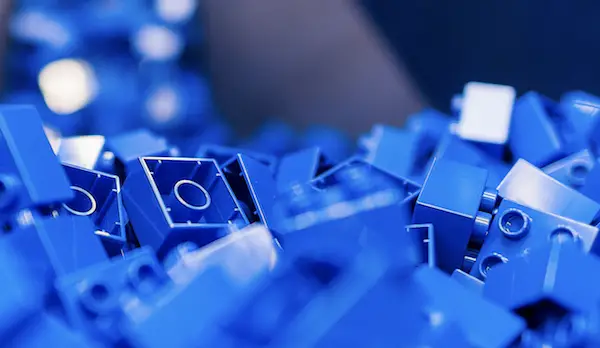 (Now-8/4) LEGO BRICKS: A CELEBRATION! at Scandinavia House. To mark the 60th anniversary of the LEGO® brick, the American-Scandinavian Foundation presents an exhibition saluting the LEGO Group as a leader of learning through play, LEGO® Bricks: A Celebration! Featuring sculptures, mosaics, and interactive play zones by renowned LEGO® Certified Professional artist Sean Kenney, the exhibition will also include an overview of the LEGO Group's history and educational mission, as well as a variety of children's workshops.
PLUS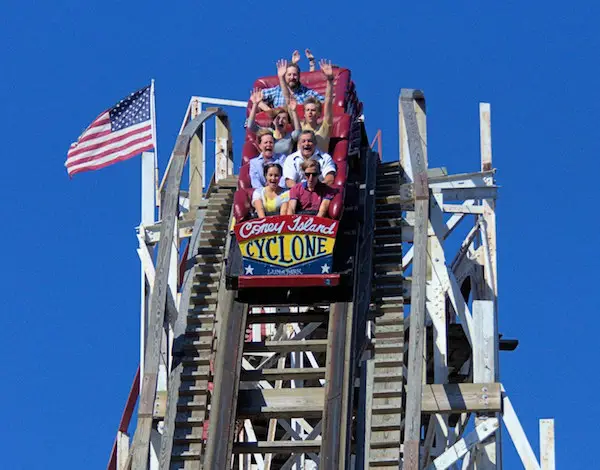 (Ongoing) Luna Park in Coney Island is open!! Grab the family, get a Luna pass and ride the Cyclone, the Cozmo Jet, stroll the beach with a hot dog and more!

(Permanent) Connecting Worlds at the New York Hall of Science in Queens. Easy to get to by the 7 train, NYSCI's groundbreaking exhibition is open Monday–Friday, 10am–4:30pm (last session at 4 pm) and Saturday and Sunday, 11am–5:30pm (last session at 5pm). Free timed tickets are required for entry. Presented in the iconic Great Hall, Connected Worlds immerses visitors in a fantastical animated world where your actions–gestures, movements, and decisions–impact how well the world is kept in balance. There are six habitats in Connected Worlds: jungle, desert, wetlands, river valley, reservoir, and grasslands. Each has its own trees, plants, and animals, but they share a common supply of water. The habitats are fed by a central waterfall that is projected 38-ft high in the exhibitions and flows out across an interactive floor that spans 2,300 square feet. While interacting with Connected Worlds, visitors explore the interconnectedness of different habitats, strategize to keep systems in balance, and experience how individual and collective actions can have widespread impact.
(7/1-9/30) Big City Fishing Sundays on Pier 25 in Hudson River Park. Adults and kids aged 5+ learn how to fish while engaging with trained environmental educators about river science topics. We provide the rods, reels and instruction. 11am.
(7/11-8/1) Design Kids Imagination Playground at Cooper Hewitt Smithsonian Design Museum Stimulate your child's design creativity! Join us for Imagination Playground in the Arthur Ross Terrace and Garden on Wednesdays from 11am–1pm from June 27 through August 1.
(7/28)
(Ongoing) Blue Man Group at Astor Place Theatre. Best known for their wildly popular theatrical shows, Blue Man Group combines music, comedy, and multimedia theatrics to produce a unique form of entertainment. The hour and forty five minute show is fun for the whole family. The show recently celebrated its 25th anniversary.
(Ongoing) Exhilarating Family Fun at Stomp NYC. Special discount packages available!
For more kids activities, check out our sister site nymetroparents.com!
MUSIC & NIGHTLIFE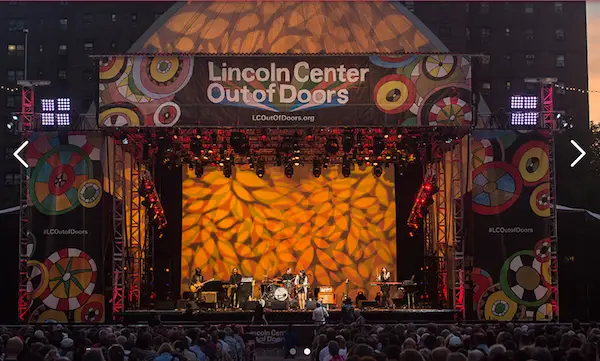 (7/24-8/12) Lincoln Center Out of Doors returns. Featuring a Family Day with the Mark Morris Dance Group (7/28), RZA (7/24), and NPR's Music Turning the Tables with Carly Rae Jepsen, Jamila Woods, I'm With Her (8/1).
PLUS
(6/30-7/1) Pinknic on Governors Island. Since its inception in 2016, Pinknic has welcomed thousands of guests, all dressed in pink and white, to take a seat on our rosé-colored picnic blankets to rosé all day with friends. With unobstructed views of the Statue of Liberty and Manhattan skyline offering the perfect backdrop, Pinknic has quickly become a New York City summer tradition.
(6/21-8/9) Cooper Hewitt Thursdays Bring Music and More to an Enchanted Garden.
(7/17-8/29) The popular Shakespeare in the Park program returns to Central Park. Next up is a production of Twelfth Night.
(7/10-7/11, 7/13-7/14) Radiohead plays four evenings at Madison Square Garden.
PLUS
(7/1) U2 at Madison Square Garden.
(7/4) Wasabassco's America Our Annual 4th of July at Bell House. Assert your independence with a celebration of the parts of this country that still work: Burlesque, Beer, and Brooklyn! 8pm.
(7/6) Denver-born singer, songwriter, storyteller, and guitarist Jill Sobule at the Rubin Museum.
(7/6) Trey Anastasio Trio: SummerStage in Central Park at 6pm.
cityparksfoundation.org/summerstage
(7/12) Antibalas with Combo Chimbita, and DJ Nickodemus at the BRIC Celebrate Brooklyn Fest in Prospect Park, free. brickartsmedia.org
(7/12, 7/14) Illusionist David Blaine at Kings Theatre.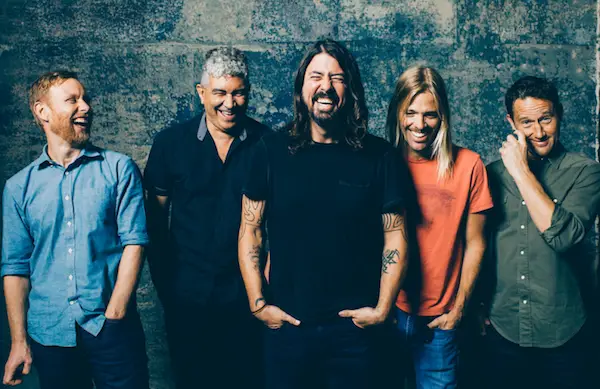 (7/14) Foo Fighters at Jones Beach Theater, followed by…
(7/16-7/17) …two nights at Madison Square Garden.
(7/17) Dave Matthews Band at Jones Beach Theater.
(7/13-7/15) Erasure Word Be Gone Tour stops at the Beacon Theatre.
(7/23-7/24) Britney Spears at Radio City Music Hall. 
(7/24) Panic at the Disco at Madison Square Garden.
(7/24) Arctic Monkeys at Forest Hills Stadium.
(7/28) Vans Warped Tour at Jones Beach Theater.
(7/28) Boy George & Culture Club, B-52s and Thompson Twins' Tom Bailey at Forest Hills Stadium.
(7/27-7/29) Panorama Music Festival at Randall's Island with The Weeknd, Janet Jackson, The Killers, Father John Misty, St. Vincent, The XX, David Byrne, and others. panorama.nyc
SIGHTSEEING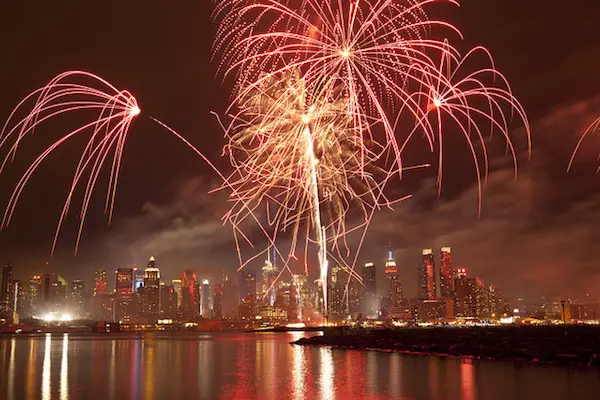 (7/4) New York City is a fantastic place to celebrate the anniversary of America's Independence. The main event is of course the Macy's 4th of July free fireworks show, which celebrates its 42nd anniversary this year.  Four barges on the East River provide the pyrotechnical action, which is the largest Independence Day display in the nation. The fireworks begin at nightfall (9:20pm or so), but for the best views you'll want to get situated hours in advance. The very best place to watch the show is right from the water on one of New York's famous cruise ships. You can declare your independence from crowds aboard the Circle Line July 4th Fireworks cruise. Food, drink, and a live DJ complement the action. Choose from an afternoon NY Statue of Liberty Lunch Cruise or the open bar and three-course buffet aboard the nighttime NY Independence Day Fireworks Dinner on Spirit Cruises. Manhattan's premier all-glass, European-inspired dining cruise ship Bateaux is the most sophisticated way to watch the show. Daytime sees the Independence Day Sightseeing Lunch and night brings a five-hour Independence Day Fireworks Dinner with a plated meal and platinum open bar.
PLUS
Ride THE BEAST and experience NYC's custom-built offshore racing powerboat, the BEAST! Zoom across the water at a heart-pounding 45mph on a ride down to the Statue of Liberty and back!
(New!) Take a ride through time and learn about Downtown New York City's rich heritage with THE DOWNTOWN EXPERIENCE Powered by THE RIDE. Enhanced with virtual reality technology (thanks to Timelooper), experience highlight moments in NYC's history like never before!
(ongoing) Baseball season is here! Take a Yankee Stadium Tour!
New! Check out NYC's hottest new museum, exploring the world of espionage, SPYSCAPE! 
Go on an immersive adventure beneath the seas, from the South Pacific to the coast of California, with National Geographic Encounter: Ocean Odyssey. Take advantage of City Guide's coupon code and you can enjoy it at a discount: $5 off by presenting a copy of City Guide magazine at the box office, or with the code CITY18 online at NatGeoEncounter.com.
Grab a photo with Taylor Swift, One Direction, Lady GaGa and others at Madame Tussauds New York. Use this coupon and save $5 off admission! 
Bring a loved one to take in the breathtaking view at Top of the Rock. 
Visit the sites of Friends, Seinfeld, Trainwreck, Gossip Girl, Sex and the City, and many other NYC film sites with On Location Tours.

Learn more about the fascinating history of New York City's Financial District with Wall Street Walks tours.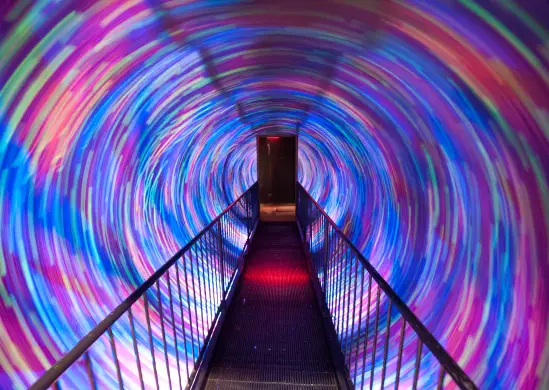 Ripley's Believe It or Not! Odditorium brings people of all ages face-to-face with the world's most unbelievable curiosities. With 18,000 square feet of astonishing artifacts and exciting interactive exhibits. Here's a coupon!
Zip up 100 stories in 60 seconds and see New York City atop One World Observatory. Here is a coupon!
Explore New York City from the best vantage points with Helicopter Flight Services Tours. Choose from four different itineraries.
New York Weather in July 
July is full summer in New York, which of course means hot. In fact, this is the hottest month of the year, with highs averaging 82°F (28°C) on July 1 and topping out at 84°F (29°C) by July 31. Average lows overnight go from 67°F (19°C) up to 69°F (21°C) by month's end. July is also a wet month, with an average of 4.5 inches of rain, and also plenty of humidity. Do like New Yorkers do and dress light for July in the city. You'll see flip-flops and minimal outfits everywhere. Subway trains are air conditioned, but platforms aren't, so avoiding too many layers is a good strategy. Days are long and outside of a few thunderstorms you shouldn't expect extreme weather, making this a very appealing month to visit the city. Click here for more great ideas for a hot day in NYC!
====================================
====================================
This is our list of the ten best events/attractions in New York City in July. We will make sure to mention if any of these activities are either free, family-friendly or perfect after dark. For more ideas, check our other sections.
If you are considering visiting many of NYC's top attractions, then you might want to consider a tourist discount pass, which could save you considerable money.
Read our post comparing the different tourist discount passes.  Several bus tour companies, including hop-on-hop-off buses, also offer discounts and deals.
---
1) Celebrate Independence Day 
On the 4th of July, New York celebrates the history of this country in style. There are several great places to enjoy this holiday, and you can check our post about where to see the fireworks in order to get the best seats in the city.
Many of the best viewing locations are actually found at some of our top 10 rooftop bars in NYC. In particular, you might want to consider spots such as The Jimmy and Top of the Strand.
If you're looking for a more family-friendly location, consider a riverboat cruise instead. Circle Line provides a specialty cruise during the 4th of July, but even if they sell out, you can still get similarly priced tickets from competition such as SP & Big Apple and Get Your Guide.
---
2) See Shakespeare in the Park 
Every summer, the Public Theater puts on a few wonderful Shakespeare plays in Central Park. Although tickets are offered through a lottery system, they are entirely free.
In years past, Shakespeare in the Park has welcomed veteran actors such as Patrick Stewart, Meryl Streep, Denzel Washington, James Earl Jones and Al Pacino – just to name a few!
This is a fantastic opportunity to experience the work of a master in one of the most famous parks in the world. Their run of the Twelfth Night will begin on July 17th and continue throughout the rest of the month.
For more information, make sure to visit our post explaining how to get tickets to Shakespeare in the Park and check out our things to do in Central Park post.
---
3) Go to a Concert 
There are a lot of concerts taking place in New York City in July. No matter what type of music you are into, chances are that one of your favorite artists will be performing this month. Most of these events will also be great nighttime activities.
---
4) Take a Walking Tour 
July is an excellent month to take a walking tour pretty much anywhere in New York City. That being said, if you want to avoid being out in the sun during the middle of the day, we recommend planning to take either a morning or night tour.
We offer pay-what-you-wish walking tours in several neighborhoods throughout the city. Whether you want to see the Brooklyn Bridge, Lower Manhattan, Greenwich Village or Central Park, chances are we provide a tour of the area.
Some of our services are offered daily, but others are only available once a week or less. Please keep this in mind and make your reservations early to avoid missing out.
For more ideas, check our NYC walking tours post.
---
5) Take a Bike Tour
A great alternative to a walking tour!  There are loads of places to explore and any companies who offer affordable tours. With expanded bike paths and a bicycle-friendly attitude, New York City by bike is a perfect way to spend a July day!
For more information about all your options (including tips on discounts on bike tours) as well as bike rentals and self-guided tours, see our post, New York Bike Tours + Rentals. How about coming with us on one of our pay-what-you-like bike tours?
---
6) Grab a Bite During Restaurant Week 
Starting on July 23rd, hundreds of restaurants in New York City begin to celebrate an event known as Restaurant Week. Note: The list of participating restaurants will be announced on July 9th.
During this time period, they will offer prix-fixe menu options and lower prices on several meals. A two-course lunch will cost $26 and a 3-course dinner will be $42. These prices are fantastic for the quality of the food you will enjoy.
For more details, take a look at our post about Restaurant Week.
---
7) Celebrate Bastille Day 
There are a lot of celebrations taking place in New York City on Bastille Day. In addition to various stage and street performances, there will also be live music, family events, and even a Citroën car show! They also have a kids corner with face painting, arts & crafts, and other activities.
Many of the events taking place during this holiday will be entirely free and family friendly, so feel free to bring your kids along for the fun.
Click here for a full list of Bastille Day activities.
---
8) Go to a Yankees/Mets Game 
July is one of the best times to attend a baseball game. Whether you're a Mets fan or a Yankees fan, there are plenty of great home games during this month.
Yankees (ticket information)
Boston Red Sox – July 1st
Atlanta Braves – July 2nd – 4th
New York Mets – July 20th – 22nd (Subway Series)
Kansas City Royals – July 26th – 29th
Baltimore Orioles – July 30th
Mets (ticket information)
Tampa Bay Rays – July 6th – 8th
Philadelphia Phillies – July 9th – 11th
Washington Nationals – July 12th – 15th
San Diego Padres – July 23rd – 25th
You can get reasonably priced tickets for between $15-$30, but it's worth noting that the Freestyle Pass offers free tickets to either a Mets or Yankees game. If you are interested in getting a tourist pass, this could be a great way to save money.
You can also take a tour of Yankee Stadium for free with either the New York Pass or the Explorer Pass.
---
9) Get out on the water 
New York City is surrounded by water so there are so many ways to get out there and enjoy the cool breeze and the amazing views. You can choose between single ride tourist boats, hop-on-hop-off all day boats, speedboats, and sailboats. There are also nighttime rides and dinner and music cruises.
Don't forget that you can take the Staten Island Ferry for free and pass right by the Statue of Liberty!
Our post on NYC's boat tour options can help you navigate all the choices
---
10) Go Swimming at a Pool 
Speaking of water, why not consider cooling off at a pool in New York City. One of the best options is just to get a hotel with a pool, but there are also public swimming pools in NYC that you can use. If you do choose to go the hotel route, consider a building that offers a rooftop pool for excellent views as you swim.
Click here for a list of the most popular hotels with pools in New York. Expect an average price of about $200-$400 per night.
If you'd rather save some money and visit a public swimming pool, click here for a list of locations in the Bronx, Brooklyn, Manhattan, Queens and Staten Island.
---
FREE THINGS TO DO
This section will provide a few different ideas for free events and activities that you can enjoy in New York City during July. If you're looking for more, make sure to check our top 10 list and other sections for free things to do like swimming at a public pool, seeing Shakespeare in the Park and celebrating Bastille Day with the family.
For year-round free things to do see our comprehensive post about Free Things to Do in NYC.
---
Watch the Nathan's Hot Dog Eating Contest
The biggest and most famous hot dog eating contest in the world is held at Coney Island each summer, and you can attend this event for free on July 4th. What's more American than eating as many hot dogs as possible on Independence Day?
Nathan's Hot Dog Eating Contest seems to inspire more and more people each year to attempt a feat that few can accomplish and take home the championship for most hot dogs eaten. The current record holders are Joey Chestnut and Miki Sudo, but all of that could change this year!
Even if you do decide to spend some money on food, chances are you won't break the bank by buying a few hot dogs. In addition to this attraction, there are several other activities to enjoy in the area. Read our post about Coney Island for more information.
---
See a Good Morning America Concert
There are a lot of concerts taking place in New York City this July, but the concert series put on by Good Morning America may be one of your best free options. Although you'll have to wake up early, you will also have the opportunity to see some pretty impressive acts playing in Central Park. Every concert begins at 7 am and runs until 9 am. Here is a list of the performers who will be playing in July:
Big Sean – July 7th
Lady Antebellum – July 14th
Zedd feat. Alessia Cara – July 21st
Imagine Dragons – July 28th
Click here for more details.
---
Attend the Lowdown Hudson Music Festival
If you can't get enough music and the artists playing in Central Park aren't of interest, consider going to the Lowdown Hudson Music Festival instead. Taking place on July 18th – 19th, this event will feature music from artists such as Common, Lion Babe, OK GO and Flint Eastwood. Both shows are entirely free to attend, but there will only be standing room available.
The Lowdown Hudson Music Festival will take place at Brookfield Place, right next to One World Observatory and Wall Street. We offer two pay-what-you-like walking tours in the area which you may want to consider before attending this show. Take a tour of the 9/11 Memorial or learn more about Lower Manhattan while you're here.
You may also want to consider walking a few blocks south to Battery Park. From here, you can take the Staten Island Ferry and get incredible views of the skyline and the Statue of Liberty for free.
---
See a Broadway Show in the Park
Even if none of the concerts are of interest, you might be surprised to find that you can also enjoy a Broadway Show for free. Broadway in Bryant Park brings big titles to the public, giving everyone the chance to enjoy popular shows that you usually need a ticket to see.
In years past, they have had shows such as Stomp, Wicked, Chicago, Cats and Phantom of the Opera. The events will begin on July 6th this year and continue on until August 10th. (If you miss these performances, find out how to get discount tickets for Bradway shows here.
If you're looking for more to do in the area, consider taking our pay-what-you-like walking tour of Midtown Manhattan. For official dates and showtimes, make sure to check the Bryant Park website during the weeks leading up to July.
---
Go to Lincoln Center Out of Doors
During the summer, Lincoln Center holds a special event called Out of Doors which is free to attend. Over the course of 2-3 weeks, they will host several outdoor shows including musical acts, spoken word artists, and even professional dancing.
Starting in late July and running through mid-August, visitors are welcome to join in on the fun and enjoy some unique artwork without paying a dime.
Keep an eye on the Lincoln Center Out of Doors events page for details on each show when they are announced.
---
Experience Manhattanhenge
Although New York is very far from Stonehenge, there are times when the stars seem to literally align with one specific location in Manhattan. During Manhattanhenge, the sunset aligns with the east-west streets and the buildings on either side seem to perfectly frame the sun. This event takes place on July 12th – 13th, and you can see it pretty well from the following locations:
14th street
23rd street
34th street
42nd street
TIP: Whatever you do, just remember that it's never a good idea to look directly into the sun. Manhattanhenge is a great opportunity to get some pretty interesting photographs, but be prepared to wear sunglasses and be careful about exactly where you look.
====================================
====================================
It's never too soon to start planning for the Fourth as well as all the other awesome NYC events in July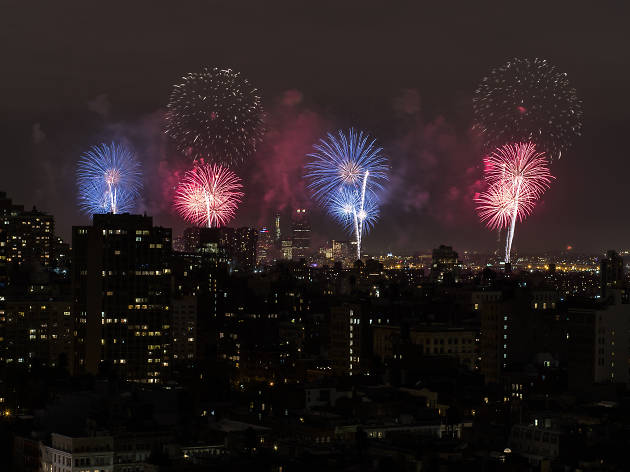 Some of the best things to do in summer are NYC events in July. Even after all the 4th of July events simmer down, there are still a ton of awesome things to do for the next 26 days. After Independence Day, enjoy fantastic outdoor summer concerts, hit up one of the city's many rooftop parties and make sure to pencil in getting a tan at the best beaches in NYC while the weather is warm and sunny.
RECOMMENDED: Full NYC events calendar
Featured events in July 2018
====================================
====================================
When it comes to free events, you can't get much better than summer at Lincoln Center, with three weeks of world-class outdoor music, dance, and spoken word on the plazas of Lincoln Center joining the year-round all-star lineup of events at the David Rubenstein Atrium. See the calendar for a list of all upcoming events.
July 5

Melissa Laveaux (l, photo by Romain Staros Staropoli) + Delgres (r, photo courtesy of the artist)

France Rocks Festival: Melissa Laveaux + Delgres at the David Rubenstein Atrium
For this soulful double-bill filled with Creole spirit, singer-songwriter and guitarist Melissa Laveaux will fill the Atrium with her sunny, melody-driven music at the intersection of folk, indie pop, electro, and blues. Born in Canada to Haitian parents and now based in France, her critically acclaimed new album, Radio Siwèl, explores her Creole ancestry as well as Haiti's history and folklore. Haitian kompa guitar, calypso, and soca add a definitive—and delectable—Caribbean twist to her sophisticated roots music and masterful storytelling.

For the second part of the evening, Delgres, a French trio with Caribbean roots that travels the old route between Guadeloupe and New Orleans, takes the stage. Led by guitarist and vocalist Pascal Danae, who has performed alongside artists like Harry Belafonte, Neneh Cherry, Peter Gabriel, Gilberto Gil, Youssou N'Dour, and Ayo, Delgres gets people moving with their intoxicating blend of Creole music, West African rhythms, rock, and Delta blues.

Presented in collaboration with The Cultural Services of the French Embassy, Bureau Export, and the France Rocks Festival

July 12

Gato Preto at the David Rubenstein Atrium
Based in Germany with roots in Mozambique, Ghana, Portugal, and Germany, producer Lee Bass and MC Gata Misteriosa have been lighting up the global bass scene with their Afro-Futurist, masked mystique since 2013. Using synths and effects processors side-by-side with live Djembe rhythms and dancers, all underlaid by supersonic bass and breakbeats, Gato Preto blends the favela funk of Rio, Township grooves from South Africa, and kuduro-techno hybrid of Angola into an irresistible mix. Having played at clubs and festivals around the world, including the African Futures Festival in South Africa, Uganda's Nyege Nyege Festival, and South by Southwest this past March, Gato Preto ("Black Cat" in Portuguese) casts their spell over the Atrium in a rare NYC appearance.

July 19

Los Gaiteros de San Jacinto at the David Rubenstein Atrium
Masters of the gaita and traditional cumbia music of Colombia's Caribbean region, Los Gaiteros de San Jacinto has been the driving force behind bringing this traditional music to larger audiences across the world since the group's first tour in the mid-1950s. Featuring the gaita, the oldest Caribbean flute, the music is a mixture of the indigenous Colombian, Spanish, and Afro-Colombian heritages. They bring this essential musical legacy to Lincoln Center for a free performance.

July 26

Alika at the David Rubenstein Atrium
With music that blends roots, reggae, hip-hop, and socially engaged lyrics, the pioneering Argentinian artist Alika is a pillar of the Latin American dancehall scene and a champion of the fight against injustice and violence in the barrios of her country. She began her career as one half of the duo Actitud María Marta, one of the first female rap groups in Latin America, and has gone on to lead a solo career as one of the most influential Spanish-speaking dancehall artists. On stage she is a force to behold, delivering her messages with breathtaking energy and endless charisma.

July 24

RZA: Live from The 36th Chamber of Shaolin in Damrosch Park
Wu-Tang Clan founder, composer, and filmmaker RZA kicks off the season with an epic audiovisual film experience—a re-score of the Shaw Brothers' 1978 martial arts classic The 36th Chamber of Shaolin. With its themes of perseverance, transcendence, and brotherhood, the film was a formative influence on Wu-Tang's aesthetic. Now, weaving together instrumentals and beats from the Wu-Tang discography (and beyond), RZA performs his thrilling new score live, amplifying the film's powerful narrative and astonishing action from opening sequence to closing credit. After touring this project to sold-out venues in 12 cities, RZA returns to New York City with a special edition crafted specially for his hometown fans.

July 25

Photo by Evita M. Castine

Raphael Saadiq
Tamar-kali: PsychoChamber Ensemble in Damrosch Park
Since his early days with the multiplatinum group Tony! Toni! Toné! and throughout his three-decade career collaborating with artists like Solange, D'Angelo, and The Roots, Grammy-winning musician, songwriter, and producer Raphael Saadiq has kept the flames of old-school R&B burning brightly. For this special show, he takes his rightful place center stage to play treasures old and new from his deep catalog. Sharing the bill is Brooklyn's own Tamar-kali, recently nominated (like Saadiq) for an Oscar for her musical work on the film Mudbound. For this show, she and her strings/vocal ensemble explore the intersection of classical music and post-punk sensibility.

July 26

Selena for Sanctuary in Damrosch Park
The queen of Tejano music and an idol to an entire generation of young artists, Selena Quintanilla-Pérez is the inspiration for this evening of music and community. Join an exciting lineup of genre-defying Latinx musicians, including Chilean singer-songwriter Mon Laferte; SoCal "DIY dream pop" wunderkind Cuco (Red Bull); fierce, magnetic vocalist and musician Nina Diaz; soulful, alternative R&B artist Omar Apollo; and accomplished songwriter/filmmaker August Eve as they bring their own spirit to Selena's famous melodies under the starry Manhattan sky. Ecuadorian-Lithuanian DJ and cultural activist Riobamba cues up the evening from the turntables.

July 27

Hall Willner's Amarcord Nino Rota in Damrosch Park
Legendary music producer Hal Willner brings together an eclectic array of musicians for an imaginative musical tribute to Italian composer Nino Rota, known for his iconic scores to Federico Fellini's films including La Dolce Vita, 8½, and Juliet of the Spirits. The night opens with music from two other famous Rota scores—the first two Godfather movies—before digging into the Fellini music with a live performance of the seminal 1981 tribute album that launched Willner's storied career, Amarcord Nino Rota (I Remember Nino Rota).

July 28

Family Day: 11:00 am–2:00 pm

Dance with Mark Morris Dance Group on Hearst Plaza
Learn to dance with one of the world's most celebrated contemporary dance companies. For this special all-ages, all-abilities class, participants will have the chance to dance steps from Mark Morris's Love Song Waltzes, which will be performed in August at the Mostly Mozart Festival.

Marching Cobras on Josie Robertson Plaza
They've performed at the Super Bowl, in an Oscar-winning movie (Birdman), and as part of the Times Square New Year's Eve celebration, and now this 60-member drumline and dance team brings its high-energy artistry to Josie Robertson Plaza.

Soul Science Lab on Hearst Plaza
Dancing and singing are encouraged at this interactive performance by dynamic duo Chen Lo and Asante Amin. Together with an MC, a DJ, horns, and vocalists, Lo and Amin chronicle the joys of travel and cultural exploration using their signature blend of hip-hop, jazz, funk, soul, and Afrobeat rhythms.

July 28

Faramarz Aslani accompanied by Babak Amini
KIOSK
Habibi in Damrosch Park
Persian music is refracted across generations in this exceptional triple bill anchored by legendary singer-songwriter and guitarist Faramarz Aslani. Beloved for setting classical Persian poetry and original lyrics to pop grooves, Aslani has been one of the most respected Iranian artists since the release of his 1977 hit song "Ageh Ye Rooz" (If One Day). He shares the evening with KIOSK, the popular rock band that emerged from the Tehran underground in the early 2000s, and Brooklyn-based Habibi, whose lauded new EP, Cardamom Garden, blends Iranian rock from the '70s with girl-group harmonies and surf guitar.
====================================
Incredible things to do in NYC in July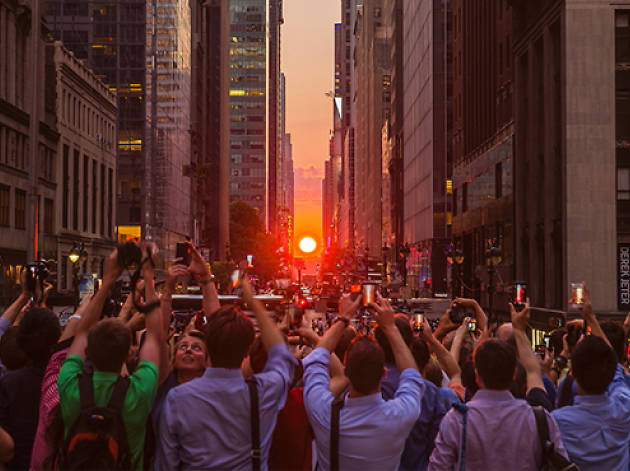 Things to do
Circle Line Fourth of July Evening Cruise; July 4 at 6pm; Pier 83; $179 for general admission tickets, $259 for VIP tickets
Celebrate all things red, white and blue aboard a fireworks cruise on the Hudson River. Nosh on all-American grub from the on-board buffet, sip beer and wine from the open bar and dance to tunes from a live DJ as the Macy's Fireworks Show lights up the sky.
Book Beneath the Bridge: Powerhouse Arena Brooklyn Bridge Park Beach; July 9 at 7pm; free
In this seasonal series, Brooklyn Bridge Park invites six top-notch local independent bookshops to program readings, Q&A's and book signings, all set against the stunning city view from the park's Granite Prospect steps. DUMBO's own powerHouse Arena, a showroom and retail space that hosts installations, performances and readings inspired by photography and pop culture, curates this edition.
Manhattanhenge at various locations in the city; July 12 at 8:20pm; free
One of the best things to do in summer in New York is see one of the most breathtaking sunsets called Manhattanhenge 2018. NYC offers plenty of viewing spots, including rooftop bars as well as elevated NYC Parks like The High Line for capturing the perfectly pink-and-orange colored sky. However, there are specific streets (at very specific times) you should hit if you want the ultimate Manhattanhenge Instagram picture. Here's everything you need to know about the annual spectacle.
Conversation: The Soulfulness of David Bowie; July 15 at 2pm; Brooklyn Museum; $16
On the final day of the David Bowie Is exhibition at the Brooklyn Museum, join guitarist, composer and Bowie's music director Carlos Alomar for a talk on the influence of soul and R&B on the legendary musician's career.
The Adventure Zone Graphic Novel Live!; July 17 at 7pm; Town Hall Theatre; $96–$250
Clint, Justin, Travis and Griffin McElroy recently turned their hilarious Dungeons and Dragons–inspired podcast The Adventure Zone into a graphic novel with the help of cartoonist Carey Pietsch. The live show is sure to feature plenty of the goofy jokes and off-the-wall antics.
A Georgian Night; July 18 at 2pm; Carnegie Hall; $144–$236
Georgian-born musicians and performers will ring in the country's 100th anniversary of independence with this Carnegie Hall concert. Performances include baritone George Gagnidze, soprano Nino Machaidze, tenor Shalva Mukeria, pianists Elisso Bolkvadze and Bradley Moore and others.
Intrepid Sea, Air and Space Museum Overnight Experience; July 18, 26 at 6:15pm; Pier 86; $125
Sleeping among the planes on the USS Intrepid's hangar deck sure beats the standard slumber party. During this unique overnight, you can take unlimited rides in the flight simulator, peep pop-up planetarium shows and even join a scavenger hunt. All aboard!
NYC Poetry Festival Governors Island Row; July 28, July 29 at 11am; suggested donation $10
For the last eight years, a number of the city's poetry-reading series and their affiliated collectives have taken over Governors Island for a day, creating a stage for the many voices of NYC, both celebrated and underground. This year, the crew of the Poetry Society of New York does it again, presenting readings from more than 200 poets and 50 organizations.
Never Sleep Alone Joe's Pub at the Public Theater; July 28 at 9:30pm; $45, participants $35, plus $12 minimum
Grand mistress of getting you laid Dr. Alex Schiller (conceived and played by Roslyn Hart) calls you onstage to complete matchmaking challenges, kiss strangers and drop your inhibitions at this live musical comedy seminar. Bring your A-game for the after-party.
Comedy
Speak American Friends and Lovers; July 6 at 7:30pm; free
Israeli stand-up Noa Osheroff welcomes comedians who come from a vast range of backgrounds to share their experiences making it in America (and in the NYC comedy scene) at this darling monthly show. For July, Osheroff is joined by guest co-host Sherm Jacobs, along with Jordan Temple, Crystian Ramirez, Fareeha Khan and Pedro Gonzales.
Old Ass Broadway: Live! Union Hall; July 6; $5, at the door $10
Character pros Sam Reece and Becky Chicoine continue to dazzle us in their escalating episodes of gleeful, wig-throwing stage nonsense. This time, they return to two of their most demented alter-egos: Broadway stage legends Betty Blanche and Crystal Rogers Sr. Join them as they sing hits from gibberish musicals like "White Thanksgiving" with the help of Arti Gollapudi, Matteo Lane, Alexandra Nader, Eric Gersen, Ikechukwu Ufomadu and Amanda Shechtman.
Yourself, Your Body Union Hall; July 17 at 8pm; $8–$10
Poet and comedic maverick Arti Gollapudi takes aim at societal norms and body standards at her riotous monthly show. This time, the Handmaid's Tale: The Musical star is joined by Larry Owens, Karen Chee, Alise Morales, Morgan Miller and Aminah Imani for hilarious and creative sets and stories on self-image.
The Exhibition at Public Arts; July 28 at 8pm; $15–$40
Though it's only a few months old, Mary Beth Barone and Michael Kayne's well-curated comedy showcase at Public Arts has become an always-lit, high-class affair every month. July's edition boasts Nimesh Patel and Sudi Green. Dress sharp for a dope after party with some of the hotel's guests.
Catherine Cohen: The Twist? She's Gorgeous Joe's Pub at the Public Theater; July 31 at 9:30pm; $12
After regularly stealing the show at Club Cumming, Union Hall and beyond, supreme multihyphenate Catherine Cohen takes over Joe's Pub for a night of wickedly subversive musical comedy, fabulous looks and self-directed diva worship. She's joined by regular collaborator Henry Koperski at the keys. Not to be missed.
Food and Drink
Nathan's Famous Hot Dog Eating Contest Coney Island; July 4; Free
You've heard about this contest as long as you've lived here, and now, the 4th of July is on a Wednesday. Yes, it kind of puts a damper on those out-of-town weekend plans, but now you have the excuse to go to Coney Island and watch hungry champs chow down on tubular meat.
Restaurant Week Various locations; July 23-August 17; Two-course lunch $26, three-course dinner $42
It's the summer iteration of the one of the best eating deals in the city. While the list of restaurants hasn't been announced yet, past participants have included Acme, Lafayette, Hearth and Zuma for two-course lunches and three-course dinners.
Lobster Fest Bar 13 rooftop; July 8; $40-$50
Chow down on unlimited lobster and seafood dishes like lobster mac n cheese, snow crab legs, garlic butter lobster tails, shrimp cocktails and steam clams. Wash it all down with Patron tequila cocktails and mimosas while listening to live DJs spinning tunes. Hookah will be on hand.
Grace Jamaican Jerk Festival Roy Wilkins Park; July 22; $36 in advance, $46 at the door
Transport to the Caribbean with this massive outdoor festival that revolves around the tangy jerk seasoning thanks to lots of samples and a cook-off from local chefs. In addition to all the eats, there will be live music from six different performers throughout the day.
Pig Roast at Brooklyn Cider House; July 4; Free to attend
Get the whole hog at this porcine celebration in Bushwick. From 2 to 5pm, a suckling pig will be slow-cooked in a Caja China-style roasting box right on the cidery's outdoor deck. Meanwhile, the bar will be open from noon to midnight with more food, music and games.
Music
Ólafur Arnalds Murmrr Theatre; July 1; $40–$45
The Icelandic composer's All Strings Attached tour hits Brooklyn, bringing his gorgeous, gossamer arrangements of melancholy piano balladry and skittering electronica to the stage, backed by percussionist Manu Delango and a string quartet.
Radiohead Madison Square Garden; July 10, 11, 13 14; $60–$100
Thom Yorke and co. play a career-spanning set at this arena gig, peppered of course with tunes from the band's acclaimed 2016 album, A Moon Shaped Pool. Superfans, cross your fingers: At a recent festival gig in Rio De Janeiro, Yorke performed the original acoustic version of "True Love Waits" for the first time in fifteen years.
Jandek Trans-Pecos; July 22; $20
This reclusive avant-blues legend emerged from decades of shrouded mystique when he performed his first live show in 2004. Since then, he's become a globetrotting free-improviser. Expect fearless abstraction as he pops up in Brooklyn for his first NYC show in six years.
Courtney Barnett Celebrate Brooklyn!; July 25 $39.50
This jam-packed bill features Melbourne singer-songwriter Barnett teaming with two other indie stars: Laetitia Tamko of Vagabon and melancholic songsmith Baker. A streak of quiet, lyrical resilience runs through the work of all three, though each artist refracts that quality through her own unique prism. Count on tight performances that showcase the talents of these breakthrough artists.
Panorama Randalls Island Park; July 27–29; $99–$490
Coachella organizers Goldenvoice have brought West Coast music festival energy to NYC with this East Coast counterpart. The three-day event's 2018 lineup is as star-studded as ever, featuring The Weeknd, Janet Jackson, The Killers, Father John Misty, The War on Drugs, Migos, The xx, Cardi B and many more.
Theater
Ice Factory 2018 at New Ohio Theatre; June 28–Aug 18; $20
In the helter-skelter of summer theater festivals, the cool curatorial heads of Ice Factory always provide a welcome breeze. For the fest's 25th anniversary, distinguished alums to serve as guest curators for the eight featured shows, each of which runs for one week.
Straight White Men at the Hayes Theater; June 29–Sept 9; $22–$149
Experimental playwright Young Jean Lee shifts gears with this relatively straightforward American father-sons drama on themes of identity and privilege. Is naturalism the new subversion? The cast includes Armie Hammer and Josh Charles.
This Ain't No Disco at Atlantic Theater Company; June 29–Aug 12; $81.50–$101.50
Two of 1979 New York's definitive scenes, the glittery Studio 54 and the countercultural Mudd Club, are the poles of this world-premiere musical by Stephen Trask, Rick Elice and original Wallflowers drummer Peter Yanowitz.
Gone Missing at New York City Center; July 11, 12; $25–$125
Encores! Off-Center presents a concert staging of the Civilians' brilliant 2003 docutheater vaudeville about loss, featuring songs by the late Michael Friedman. The cast includes John Behlmann, Susan Blackwell, Aysan Celik, Deborah S. Craig and Taylor Mac.
The Damned at Park Avenue Armory; July 17–28; $35–$175
The celebrated expressionist-minimalist director Ivo van Hove joins forces with the mighty Comédie-Française for this pitch-black immorality tale, adapted from Luchino Visconti's 1969 film about a wealthy German family that tears itself apart at the dawn of the Nazi era.
Twelfth Night at the Delacorte Theatre; July 17–Aug 19; free
Shakespeare in the Park goes wide with this musical adaptation of Shakespeare's ever-popular comedy about love and mistaken identity. Professional actors perform alongside dozens and dozens of amateurs drawn from New York communities in all five boroughs.
Dance
Batsheva: The Young Ensemble at the Joyce Theater; July 10–22; $56–$81
The apprentice wing of Israel's now legendary Batsheva Dance Company performs Ohad Naharin's Naharin's Virus, inspired Peter Handke's play Offending the Audience. The dance is set to a mix of classical and Arabic music and original compositions by Karni Postel.
Tap City at multiple venues; July 10–13; free–$50
The American Tap Dance Foundation makes your heart go clickety-clack with activities around the city, including performances, master classes and film screenings. Events include the Tap Dance Awards, Rhythm in Motion and the free outdoor event Tap It Out.
Lucinda Childs Dance Company: Available Light at the Rose Theater; July 12, 13; $35–$115
In this Mostly Mozart Festival offering, eminent minimalist Childs revisits her 1983 collaboration with composer John Adams and architect Frank Gehry for what is being billed as the piece's final staging.
Chris Schlichting: Period at the Chocolate Factory; July 19–21; $20
The award-winning Minnesota dance maker presents the NYC premiere of an abstract piece in which dancers perform "intricate, churning movement in their slide toward extinction."
Momix at the Joyce Theater; July 24–Aug 12; $26–$66
Moses Pendleton and his troupe of dancer-illusionists return with another mesmerizing multimedia production. The mixed bill includes favorite works from the company's long history and the New York premieres of Daddy Long Leg, Light Reins and Paper Trails.
Art
"Obsession: Nudes by Klimt, Schiele, and Picasso from the Scofield Thayer Collection" The Met Breuer; July 3–Oct 7, The Met (all of its locations) is pay-as-you-wish for NY State residents and tristate area students; non-NY residents $25, seniors $17, students $12, members and children under 12 free
Nudes with attitude are the subjects of this exhibit drawn from The Met's Scofield Thayer Collection. On tap are erotic drawings and prints by Gustave Klimt, Egon Schiele and Pablo Picasso. This is the first time these holdings have been shown together.
"Thomas Bayrle: Playtime" New Museum of Contemporary Art; through Sept 2; $16, seniors $14, students $10, children under 18 free. Thu 7–9pm pay as you wish with a suggested minimum of $2
Born 1937, Bayrle, is a fascinating figure in Postwar German art. During the late 1960s, he worked in advertising while also participating in the radical, anti-capitalist politics of the period. It was around this time that he began to create paintings and prints by hand, using Xerox machines and other analog tools of mid-century graphic design to cobble together intricate images out of tiny pictorial elements repeated in gridlike patterns. Resembling pixels avant la letter, these bits often directly echoed the subject matter—as in one silkscreen in which a mosaic of tiny demitasse cups coalesce into a woman drinking coffee. Bayrle has only been recently recognized in this country, mostly as a prophet of digital imagery. But as his first career survey in New York reveals, his work crackles with visual electricity.
"David Wojnarowicz: History Keeps Me Awake at Night" Whitney Museum of American Art; July 13–Sept 30, $22; seniors, students $18, 18 and under free
Abandoned as a child before turning tricks as a teenage hustler, David Wojnarowicz (1954–1992) had plenty of personal anguish to draw upon when he emerged during the East Village art scene of the 1980s. A charismatic and controversial figure, he was known for work that railed against society's indifference to AIDS, a disease which eventually claimed his life.
"Rockaway! 2018: Narcissus Garden by Yayoi Kusama" Gateway National Recreation Area at Fort Tilden; July 1–Sept 2, free
Hints of Kusama's famed "Infinity Rooms" can be found in her centerpiece installation for the third edition of MoMA PS1's arts festival in the Rockaways. Consisting of 1,500 mirrored stainless steel spheres laid on the ground like a clutch of eggs, Narcissus Garden was originally shown as an unofficial entry in the 1966 Venice Biennale (installed, without permission, on the lawn of the Italian Pavilion); in it, Kusama tossed the spheres in the air and sold them to passersby for $2 a pop. The piece marked a phase of Kusama's career during the late '60 in which she mounted a series of often-controversial public interventions that were part guerrilla action and part self-promotional stunt. Since then, Narcissus Garden has been mounted a number of times, with this version housed in a former train garage on the grounds of the decommissioned military base at Fort Tilden.
"READYMADES BELONG TO EVERYONE" Swiss Institute; through Aug 19, free
The Swiss Institute opens it new East Village home on St. Marks Place with a round-up of 50 artists from 16 countries who each in their own way expand upon Marcel Duchamp's seminal "Readymade" strategy of incorporating found objects into artworks
====================================
Brave the heat to learn about everything from blood to black holes at these upcoming talks and events coming to New York City in July.
Sunday, July 1
Anne Klaeysen, a Leader of the New York Society for Ethical Culture, heads up the Sunday Platform with a Colloquy on Patriotism. She'll look at what the Declaration of Independence means for us today, and what Frederick Douglass meant in his famous July 5th, 1852 oration at Rochester's Corinthian Hall, which asked, "Do you mean, citizens, to mock me, by asking me to speak to-day?"
A program on Monteverdi & Bartok at Hungarian House NYC weaves together works by the 17th-century Italian and the 20th-century Hungarian, revealing common ground between two revolutionary composers.
Monday, July 2: Say "Hooray for Hollywood" at The Holden Age of Hollywood, a book event centered on the legend of fictional Hollywood screenwriter Meyer Holden. The Strand.
Tuesday, July 3: Transform your Tuesday at Story Collider: Transformation, featuring five personal stories about science and transformation. Caveat.
Wednesday, July 4: Revolutionize your July 4 with the Fraunces Tavern Museum's special Independence Day open house, with $1 admission all day long.
Thursday, July 5: Fight for your rights at this book talk on how history has taught us to resist in challenging times with author Dr. Mary Frances Berry. Brooklyn Historical Society.
Friday, July 6: Have a bloody good time at this Pregame Your Brain event on what's in your blood. Caveat.
Saturday, July 7: Reimagine independence at the Brooklyn Museum's Target First Saturday event, featuring performances, art projects, and lectures like "America Was Never White." Brooklyn Museum.
Sunday, July 8: Beat out negativity at this "multisensory meditation experience" featuring dharma, dreams, and drumming. Rubin Museum of Art.
Monday, July 9: Celebrate Nelson Mandela's centenary at Nelson Mandela at 100, an evening of performances and reflections on the legendary activist. Symphony Space.
Tuesday, July 10: Cast your ballot for this talk on voting rights ahead of the 2018 midterms with journalist and author Ari Berman. Brooklyn Historical Society.
Wednesday, July 11: Discover some of World War II's forgotten heroes at this event on the German Jews who fled the Nazis, only to later fight against them in the U.S. Army. 92nd Street Y.
Thursday, July 12: Align yourself with this event on Manhattanhenge, the rare occasion in which the setting sun perfectly aligns itself with Manhattan's grid. American Museum of Natural History.
Houdini, Bowie, and Laurie Anderson highlight our picks for the best smart things to do in NYC this weekend.

Friday, July 13
Delve into the world of illusion at Summer of Magic: Treasures from the David Copperfield Collection at the New-York Historical Society. The museum kicks things off with Houdini Weekend, presenting films, programs, workshops, and family activities designed around the greatest escape artist of them all. Through Sunday.
Catch a duo of talks on American identity and history. The first will look at "whiteness" and dominant narratives of U.S. history; the second will examine the origins of the Mexican border and "white supremacy rooted in the myth of Manifest Destiny." The Strand.
Saturday, July 14
Get off your phone for Emojicon NYC 2018, featuring emoji-themed lectures, games, food, art, and more. The Bell House.
Although the conditions of the old Five Points neighborhood in Lower Manhattan were grim enough for the area to be mostly razed, some traces remain. See them with guide Lloyd Trufelman of The Municipal Art Society of New York as he leads a tour past the Old Brewery/Mission House, Bandit's Roost, the African Burial Ground, the Collect Pond, and other points of interest.
A pair of scholars who work at "the intersections of race, gender, and performance," will talk about ideal subject matter: David Bowie, his world, and his lasting impact on global popular culture. Brooklyn Museum.
Try your hand at photography on a special LomoWalk, a guided photography tour inspired by Jeremiah Moss's Vanishing New York and using a Lomography single-use camera.
Sunday, July 15
A weekend of Bowie continues with a talk on The Soulfulness of David Bowie as the Brooklyn Museum concludes the run of David Bowie is.
Catch a screening of a biography of composer, performer, producer, and environmentalist Ryuichi Sakamoto, followed by an intimate conversation with Laurie Anderson. (Standby only; at Film Society of Lincoln Center.)
mm
Monday, July 16: Badger your friends to join you for this talk on how Wisconsin's progressive politics were undone and Republicans took control of the state. The Half King.
Tuesday, July 17: Raise your voice at this talk on the power behind minority-led activism and intersectionality with The Marginalized Majority author Onnesha Roychoudhuri. Bluestockings.
Wednesday, July 18: Immerse yourself in the sea–without leaving the Upper West Side–at this mass meditation and sound bath experience in the American Museum of Natural History's Millstein Hall of Ocean Life. American Museum of Natural History.
Thursday, July 19: Hop(s) over to the Museum of the City of New York for a session and tasting on the unexpected pairing of beer and chocolate. Museum of the City of New York.
Friday, July 20: Practice tolerance at this session unpacking American Islamophobia. Brooklyn Museum.
Saturday, July 21: Hit the financial district for this walking tour centered on movies that were partially filmed on Wall Street. Museum of American Finance.
Sunday, July 22: Get fired up for this book launch and discussion on Breanne Fahs' Firebrand Feminism and radical feminist tactics. Bluestockings.
Monday, July 23: Turn fact into fiction at this conversation with historian-turned-artist Nell Painter and writer Vivian Gornick on transforming lived experiences into written narrative. Museum of the City of New York.
Tuesday, July 24: We know what you're thinking–you want to attend this event on Parlor Mind Reading and the 19th century Spiritualism craze. New-York Historical Society.
Wednesday, July 25: Delve into an Afrofuturist narrative as contemporary artist Ellen Gallagher talks about her Watery Ecstatic series as it relates to the scientific illustrations of Charting the Divine Plan: The Art of Orra White Hitchcock (1796–1863). American Folk Art Museum.
Thursday, July 26: Get sucked into this conversation on the oddity of black holes and the essential role they play in the universe. Pioneer Works.
Friday, July 27: Learn about the 19th century at the Hearst Fellows Symposium, featuring original research on the 1830s and its culture. Mount Vernon Hotel Museum & Garden.
Saturday, July 28: Poeticize your politics at this Governors Island NYC Poetry Festival event on epistles–letters written as poems–and how letter writing can be both art and activism.
Sunday, July 29: Pass through a little-seen part of America's past on this tour of the Art Deco Ferry House on Ellis Island.
Monday, July 30: Rise up the rungs at this comedy event with The Social Climber's Handbook: A Shameless Guide author Nimrod Kamer and friends on the deconstruction of celebrity. Housing Works Bookstore Cafe.
Sunday, July 31: Have it all at this conversation with actress Glenn Close and author Meg Wolitzer on sacrifice and sexism, centered on the upcoming film The Wife. The TimesCenter.
====================================
====================================
much more coming soon.