These sites have been selected because they all do a first rate job publishing NYCity event info. I hope you will click on their hot links to see what else they have to offer.
============================================================
June is a great month to visit New York City. The museums gear up for the summer with exciting exhibits and outdoor venues pack their stages with the hottest music festivals and entertainment. The weather is perfect for a cruise to take in NYC's breathtaking skyline. June is also Pride Month, a celebration of the LGBT community, with festive events all around the city. And don't forget to show dad some extra love on Father's Day, June 18, 2018!
JUNE NYC SPECIAL EVENTS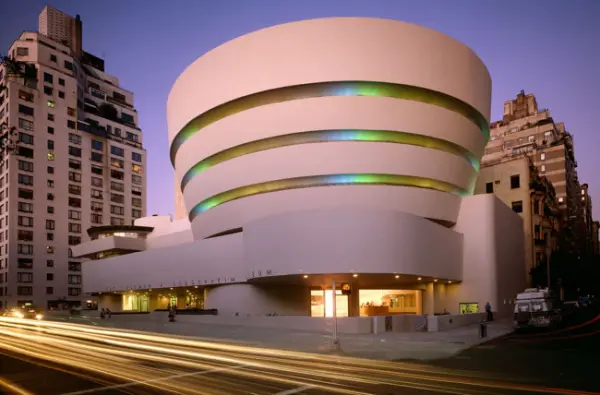 (6/12) Explore some of NYC's greatest museums for free, during the 2018 Museum Mile Festival, from 6 to 9pm.
PLUS
(5/30-6/1) BookExpo returns to Javits Center! Guests for talks will include Trevor Noah, Nick Offerman, Nicholas Sparks, Megan Mullally, Jason Fry, Viola Davis and more. bookexpoamerica.com
(6/1-6/3) All You Can Eat Ice Cream Festival, Scooper Bowl New York, in Bryant Park.
(6/2-6/3) The Washington Square Outdoor Art Exhibit is held right in the heart of Greenwich Village every spring. This eclectic art exhibit was inspired by Jackson Pollock in 1931, when he brought some of his paintings to a sidewalk near the park in hopes of making a few bucks. The event has since grown to become traditional happening in Lower Manhattan with artists requiring a nomination in order to showcase their work. wsoae.org

(6/9-6/10) The Big Apple BBQ Block Party returns to Madison Square Park. Check out the latest and greatest from some two dozens BBQ brands. New this year butchers Erika Nakamura and Jocelyn Guest, along with standbys like North Carolina whole hog purveyor Sam Jones, South Carolina legend Rodney Scott, and Brooklyn's Billy Durney of Hometown returns. Prepare for big crowds.
(6/18) Night at the Museums celebrates the museums in Lower Manhattan, including the Museum of Jewish Heritage, 9/11 Memorial Museum, China Institute, South Street Seaport Museum, and others. Free admission between 4-8pm. nightatthemuseums.com
(5/29-6/3) The World Science Festival offers special activities and panels throughout NYC. Perennial favorites return, including the main stage Big Ideas programs, intimate Salons, the Flame Challenge, Cool Jobs, and free outdoor events. This year also celebrates the achievements of Women in Science, and explores the impact of the award-winning teachers on the future of scientific discovery.
JUNE NYC EXHIBITS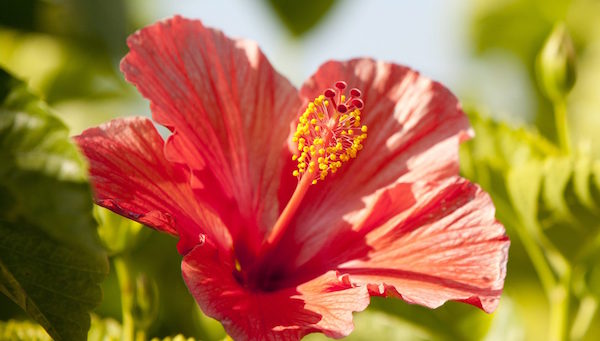 (Now-10/28) Georgia O'Keeffe: Visions of Hawaii at New York Botanical Garden. Pioneering American modernist Georgia O'Keeffe (1887–1986) conveyed a distinct sense of place with innovative depictions of her surroundings, from stark New Mexican landscapes to New York cityscapes. Yet flowers and plants were subjects that engaged O'Keeffe throughout her career. Curated by Theresa Papanikolas, Ph.D., of the Honolulu Museum of Art, this landmark exhibition will offer a rare focus on 20 of O'Keeffe's depictions of Hawai'i from a nine-week sojourn in 1939 while on commission to produce images for a Hawaiian Pineapple Company promotional campaign.
(6/8-9/12) Giacometti at the Solomon R. Guggenheim Museum, features 175+ works of the sculptor. Swiss artist Alberto Giacometti (1901-1966), a Modernist sculptor, was a master of perspective. His elongated human figures, spindly miniatures, and ghostly paintings and drawings invite the viewer to lean in close and evaluate the work on its own terms rather than those of the viewer herself.
(6/8-9/9) Celebrating Bill Cunningham marks the New-York Historical Society's recent acquisition of objects, personal correspondence, ephemera, and photographs that reflect the life and work of Bill Cunningham. One of the late 20th century's most influential trend-spotters and style authorities, the legendary New York Times journalist and photographer was frequently spied on the city's streets, at fashion shows, and elegant soirées capturing images of New York's fashion innovators and cultural glitterati. Among the highlights of Celebrating Bill Cunningham are a bicycle that he rode around the city; his first camera, an Olympus Pen-D, 35mm; signature blue jacket; personal photographs of Cunningham at home and with friends; correspondence, including a few of the hand-made Valentines he frequently sent to friends; and a New York City street sign, "Bill Cunningham Corner," that was temporarily installed at 5th Avenue and 57th Street in his honor, following his death. Soon after he arrived in New York, Cunningham worked as a milliner, and items on view from his millinery line, William J., include an innovative beach hat, along with other hats and fascinators; and a press release written for the William J. spring 1960 millinery show. Also on display are selections from Cunningham's Facades, his eight-year photographic project documenting New York City's architectural and fashion history, which was shown at the Museum in 2014.
(Now-10/8) Heavenly Bodies at the Metropolitan Museum of Art and The Cloisters. Heavenly Bodies: Fashion and the Catholic Imagination reflects the influence of religious art, ceremony, and imagery on clothing design. It's a sprawling show, literally—encompassing 65,000 square feet and 25 galleries, including The Cloisters (the museum's uptown branch dedicated to medieval art, housed in reconstituted European chapels and cloisters) and parts of the Lehman Wing, the Costume Center, and the medieval and Byzantine art galleries at The Met itself.
(6/27) The National September 11 Memorial & Museum and Hockey Hall of Famer Mark Messier present a new special exhibition, Comeback Season: Sports After 9/11, which explores how sports and athletes helped to unite the country, console a grieving nation, and give us a reason to cheer again following the 2001 attacks. The exhibit will require a free ticket with museum admission because of limited capacity in the gallery. Reserving tickets in advance is highly recommended as walk-up tickets will will be limited. Go to www.911memorial.org/ComebackSeason for more information. 
(Now-7/15) On stage, he was Ziggy Stardust, Aladdin Sane, and The Thin White Duke. David Bowie, the beloved English singer/New York transplant who sang about "Changes" and is revered for perpetually changing his sound and look over a five decades-plus career, is being celebrated in David Bowie is, a major exhibition that makes its final stop at the Brooklyn Museum. This first-ever Bowie retrospective explores a creative process of reinvention, collaborations, and bold characterizations that shaped listeners' own identities. The show includes 300+ significant objects from Bowie's teens to his death in 2016, including handwritten lyrics, diary entries, photography, set designs, album artwork, and rare performance material, with many items exclusive to the Brooklyn Museum presentation. More than 60 stage costumes are on display. Advanced sound technology, alongside theatrical scene–setting, animation, and video, provides an immersive journey through Bowie's formative artistic experiences.
(Now-1/6/19) Unseen Oceans at the American Museum of Natural History enables visitors to embark on a journey four miles underground to the ocean's bottom, as they discover the latest ocean science and encounter the researchers and technologies revealing our planet as never before.
(Now-7/29) Public Parks, Private Gardens: Paris to Provence at the Metropolitan Museum of Art. Drawing largely on the encyclopedic holdings of The Met, this exhibition will illustrate the horticultural boom that reshaped much of the French landscape during the 19th century. As shiploads of exotic botanical specimens arrived from abroad and local nurserymen pursued hybridization, the availability and variety of plants and flowers grew exponentially, as did the interest in them. From paintings by the Impressionists to photographs of the era and vases made to display lush bouquets, this presentation of some 150 works will provide a fresh, multisided perspective on best-known and hidden treasures housed in a Museum that took root in a park: namely, New York's Central Park, which was designed in the spirit of Parisian public parks of the same period.
(Now-12/2/18) Art of the Mountain: Through the Chinese Photographer's Lens at the China Institute. Featuring over 60 photographs from a range of modern Chinese photographers, this exhibition will allow visitors to consider the role of mountains in China's geography, history, art, and philosophy.
(Permanent) The Jim Henson Exhibition at the Museum of the Moving Image will celebrate the life and legacy of the famed Muppet creator, exploring both his prolific career and the enduring effect his work has on pop culture to this day. Visitors can expect to learn more about the creation of such beloved works as The Muppet Show, Sesame Street, Fraggle Rock, The Dark Crystal, and Labryinth, as well as to discover the cutting-edge experimental works Henson made throughout his career.
June NYC Comedy
(6/25) Kathy Griffin: Laugh Your Head Off World Tour at Radio City Music Hall.
PLUS
(6/1) Billy Gardell at Gotham Comedy Club.
(6/7-6/9) Maz Jobrani at Carolines.
(6/8-6/9) David Koechner at Gotham Comedy Club.
(6/15-6/16) Chris Porter at Gotham Comedy Club.
(6/27) Queer Eye's grooming guru Jonathan Van Ness performs at Carolines.
(6/28-7/1) Deon Cole at Gotham Comedy Club.
June NYC Kids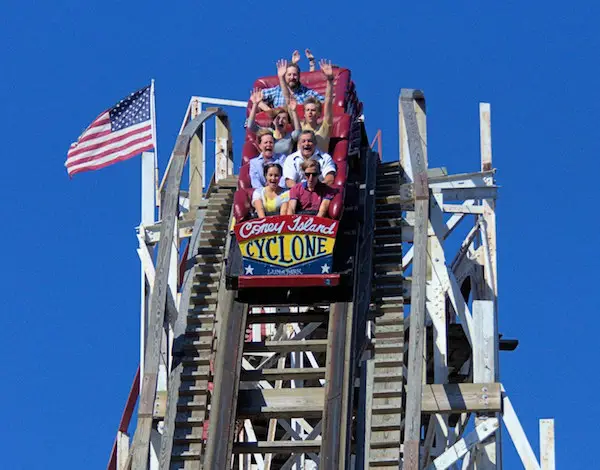 (Ongoing) Luna Park in Coney Island is now open!! Grab the family, get a Luna pass and ride the Cyclone, the Cozmo Jet, stroll the beach with a hot dog and more!
PLUS
(6/10) Los Lobos will be performing a FREE family concert, as part of the BRIC Celebrate Brooklyn Festival, in Prospect Park Bandshell at 3pm!
The Smash Dash game at Ripley's Believe It or Not! Times Square will keep kids on their toes! Keep your reflexes sharp, in this all-new race against time. Here is a coupon!
(Ongoing) Kids of all ages will want to check out the brand new Gulliver's Gate, a $40 million extravaganza that allows visitors to travel the globe without leaving Times Square. Latin America, Asia, the Middle East, Russia, and Europe are all here in incredibly detailed miniature. And don't let that word "miniature" fool you—Gulliver's Gate feels like it covers acres, stretching a full city block with the wonders of the world.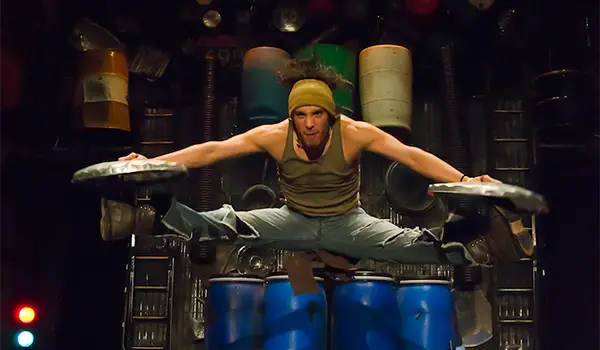 (Ongoing) Exhilarating Family Fun at Stomp NYC. Special discount packages available!
(Ongoing) Aspiring scientists and astronauts will want to explore the New York Hall of Science in Queens, brimming with interactive exhibits (plus an outdoor playground).
June NYC Music & Nightlife
Yeah Yeah Yeahs. Photo by Dan Martensen/concept by KK Barrett.
(6/1-6/3) Music fans gather for the Governor's Ball 2018 at Randall's Island Park, with a lineup including headliners Jack White, Yeah Yeah Yeahs, Travis Scott, Halsey, Eminem, N.E.R.D., and more.
(6/1-7/5) France Rocks Summerfest 2018 A series of performances by French artists at various NYC venues. francerocks.com
(6/1) Depeche Mode at Brooklyn's Barclays Center.
(6/8) Belle & Sebastian with Perfume Genius at Forest Hills Stadium.
(6/9) The Eels at Brooklyn Steel. 
(6/9) Dance up a storm at The 34th Annual New York Salsa Festival at Barclays Center in Brooklyn.
(6/13) Robert Plant and the Sensational Space Shifters with Sheryl Crow at Forest Hills Stadium.
(6/13) Lucinda Williams with Steve Earle & Dwight Yoakam at the Beacon Theatre.
(6/13) Def Leppard & Journey at Madison Square Garden.
(6/14) Daryl Hall & John Oates at Madison Square Garden.
(6/15) Alt-J at Forest Hills Stadium.
(6/15) Brew at the Bronx Zoo. Round two is going to be bigger and better. From 6 to 7:30 p.m. grizzly bears, giraffes, lemurs, sea lions and more will be on exhibit. Stop by and see your favorites before the unlimited beer tastings begin. At 7 p.m. they'll start pouring samples of over 100 varieties of wine and beer so you can find a new favorite or enjoy a classic.
(6/15) Joy of Sake New York takes place at Metropolitan Pavilion. Check out a record 478 sakes, and 19 top restaurants. 6:30pm-9:30pm.  joyofsake.com.
(6/16) Mermaid Parade at Coney Island. The Mermaid Parade is the nation's largest art parade and one of New York City's greatest summer events. This year's King & Queen is author Neil Gaiman and his partner, artist Amanda Palmer!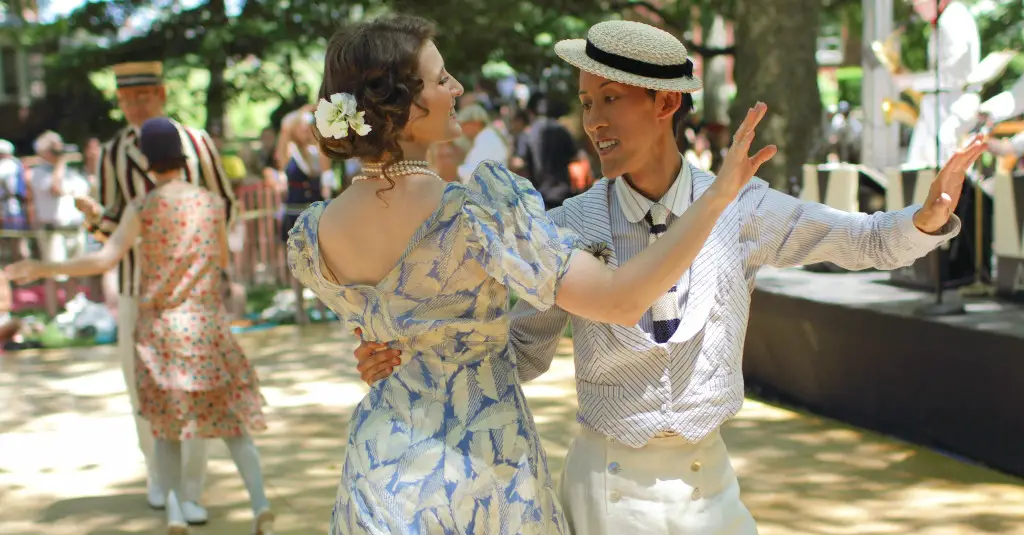 Photo: Flickr/Paul Stein 
(6/16-6/17) Jazz Age Lawn Party at Governors Island. (If you miss it this time around, there's one more weekend 8/25-26.)
(6/17) Roger Daltrey performs The Who's Tommy at Forest Hills Stadium.
(6/22) Dropkick Murphy & Flogging Molly at Forest Hills Stadium.
(6/15-6/24) It's the 48th annual NYC Pride Week. Click here for more information on Where to Celebrate Pride 2018 in NYC.
(6/26) Paramore with Foster the People at Barclays Center.
(6/26) Seal at Beacon Theatre.
(6/27) Steve Miller Band & Peter Frampton at Beacon Theatre.
(6/30-7/1) Pinknic on Governors Island. Since its inception in 2016, Pinknic has welcomed thousands of guests, all dressed in pink and white, to take a seat on our rosé-colored picnic blankets to rosé all day with friends. With unobstructed views of the Statue of Liberty and Manhattan skyline offering the perfect backdrop, Pinknic has quickly become a New York City summer tradition.
Read more about Best Rooftop Bars in NYC here.
June NYC Sightseeing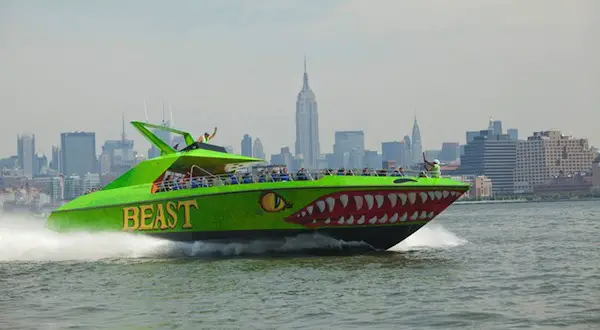 (Ongoing) See the NYC skyline like never before when you ride THE BEAST Speedboat Ride.
PLUS
(6/4) A Taste of Times Square returns! Great food, swing dancing lessons, and more!
(6/24) Porch Stomp, A Free Festival of Americana Folk Music and Dance on Governors Island.
(5/29-8/19) The popular Shakespeare in the Park program returns to Central Park. This year's productions include Othello and Twelfth Night.  

(6/17) Remember Dad today with special Father's Day Brunch and Dinner Cruises with Spirit of New York.
June NYC Ongoing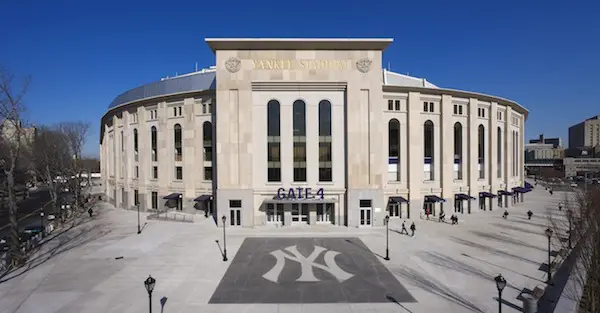 (ongoing) Baseball season is here! Take a Yankee Stadium Tour!
PLUS
Bring a loved one to take in the breathtaking view at Top of the Rock. 
Visit the sites of Friends, Seinfeld, Trainwreck, Gossip Girl, Sex and the City, and many other NYC film sites with On Location Tours.

Learn more about the fascinating history of New York City's Financial District with Wall Street Walks tours.
Grab a photo with Taylor Swift, One Direction, Lady GaGa , Don Draper, Johnny Depp and many more of your favorite celebrities at Madame Tussauds New York.
Zip up 100 stories in 60 seconds and see New York City atop One World Observatory.
Explore New York City from the best vantage points with Helicopter Flight Services Tours. Choose from four different itineraries.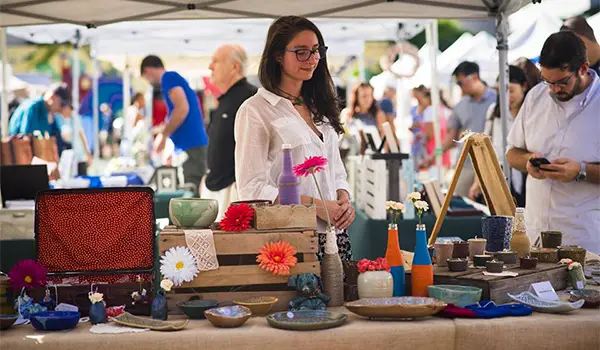 (6/3 & ongoing) Every Sunday on the Upper West Side you can find Grand Bazaar NYC, the city's largest curated market—and most distinctive! You'll find local artists and vintage/antique dealers with one-of-a-kind fashion, crafts, collectibles, and handmade jewelry. (There's also some mighty tasty artisanal treats). Sunday, June 3rd is the NYC Handmade Bazaar, where you'll find one-of-a-kind fashion, art, furniture, skincare, jewelry, pottery, stationery, leather bags, and more.
New York Weather in June 
June is also a great time to be in New York weather-wise, as the conditions tend to be comfortably warm and without extremes. The average daily high on June 1 is a nice 74°F (23°C), working its way up to 83°F (28°C) by June 30. Average lows at the beginning of June are 64°F (18°C), and by the end of the month nights are only getting down to about 68°F (20°C). June tends to be a dry month, with less precipitation than May (there's an average of 13 rainy days for the month, meaning packing an umbrella is a smart call). Look for an average of about 4 inches of rain, most of it spread across June in light or moderate amounts.
---
=======================================================
Gear up for summer with our NYC events in June 2018 calendar featuring things to do outdoors, summer festivals and more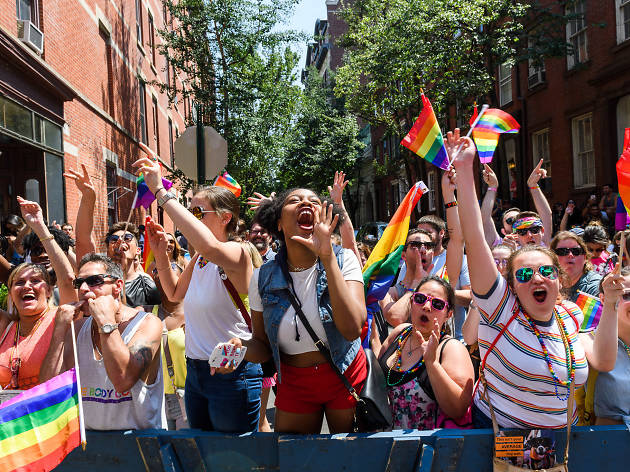 When it's summer in New York, everyone wants to spend time outdoors. Conveniently enough, most of the best NYC events in June 2018 include things to do outside. Aside from spending your weekends at the best New York beaches or drinking atop the city's best rooftop bars, there are key events in June that are worth penciling in your calendar. Rock your rainbow and attend the best Pride events, march in the annual Coney Island Mermaid parade and attend killer summer concerts such as the Governors Ball Music Festival.
Featured events in June 2018
=====================================================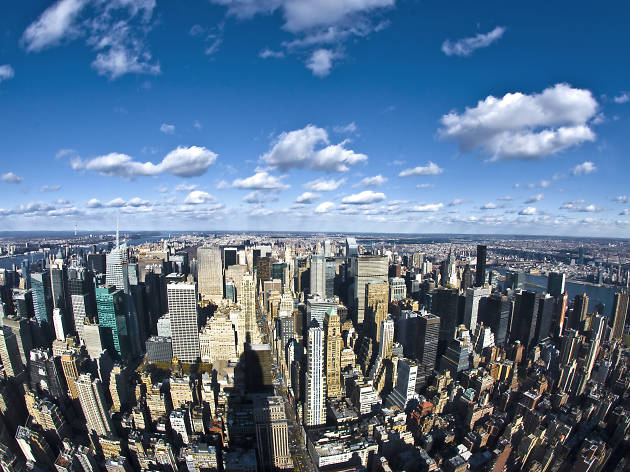 Things to do
Bushwick Collective Block Party; June 2; free
A chunk of Brooklyn's top-notch outdoor artists stage a Bushwick street takeover, fully armed with food trucks, live jammin' and Instagram-worthy graffiti to celebrate the nabe's trendy art scene. Watch spray-can masters create new masterpieces in real time, while music makers like Ja Rule and DJ Evil Dee provide the backdrop tunes.
Aloha Nights New York Botanical Garden; select days in June; $38
Head to the New York Botanical Garden for an evening of tropical delights. Take an after-hours look at the garden's new exhibit, Georgia O'Keeffe: Visions of Hawai'i, learn how to hula, watch lei-making demos, explore installations by Hawaiian-Chinese sculptor Mark Chai, listen to live music and fuel it all with a poke bowl and a cup (or two) of Passiflora Punch.
Sex and the City 20th Anniversary Screening Nitehawk Cinema; June 6; $16
Drink Cosmos and toast 20 years of the fab four with this special screening of the movie, followed by a panel featuring Sex and the City and Us author Jennifer Keishin Armstrong, Kate Ward, Hunter Harris, Naveen Kumar and Leigh Altshuler.
Pet Day at Deno's Wonder Wheel; Jun 9; free
Take your four-legged companion for a spin on the Wonder Wheel at this annual event where animals ride free with their owners. Nattily dressed pets can enter the costume contest at 2pm for a chance to win a $150 Petco gift voucher. Only 25 pets can enter, so pre-register online or sign up on the boardwalk first thing. Either way, bring along two cans of dog or cat food to seal the deal. The cans are donated to the Sean Casey Animal Rescue, which has adoptable pets around for you to play with (and maybe take home) at the event.
Barbercon Knockdown Center; June 10; one-day pass $35, two-day pass $60, VIP $80
Makeup and skin-care junkies have Beautycon. Bearded folks or those with magnificent manes have Barbercon. Check out live hair tutorials, product demos, classes and workshops at the annual two-day convention. You don't have to be a professional trimmer to get in on the fun: the event also has food trucks, tunes and games, as well as drinks to keep you feeling buzzed.
Seth Meyers in Conversation 92nd Street Y; June 11; tickets start at $110
The Late Night With Seth Meyers host drops by the Upper East Side venue to reveal how he comes up with the sharp-tongued monologues and ripped-from-the-headlines bits he's known for. Plus, you might even hear a few behind-the-scenes tidbits about his Saturday Night Live days.
Rosé Wine and Cheese Class Murray's Cheese; June 12, 22; $90
As temperatures climb, you'll want to swap those bold reds for light, refreshing whites and rosés. Find out how to pair the the juice of summer with fromage from around the world in this class.
Museum Mile Festival at various locations; June 12; free
This festival is back for its 40th year, which turns Fifth Avenue into the city's largest block party. Live music and entertainment flood the streets while museums open their doors to the public at no charge. Past participants include Museum of the City of New York, the Jewish Museum, Cooper Hewitt, the Solomon R. Guggenheim Museum, the Metropolitan Museum of Art and more. Fifth Ave between 82nd and 105th Sts.
Father's Day: Belgian Pretzels and Beer Class Le Pain Quotidien's Bleecker St Bakery; June 13, June 17; $90
Step away from the ties and golf balls and get Dad a Father's Day gift he'll actually enjoy—like tickets to this pretzel-making class at Le Pain Quotidien. He'll learn how to roll, shape and bake pretzels with a snappy crust and doughy interior, then sample his creations over a glass of Belgian beer.
Out to Climb at various venues; June 14, June 21; $25
Between June 1–25, Brooklyn Boulders invites guests to climb its rainbow route, with a donation to the Ali Forney Center for every selfie posted at the summit. Head to both the Brooklyn and Queens locations for totally wild Pride celebrations, boasting drag queen acro yoga, sunset sun salutations, flower crown making, pop-up shops and refreshments from Honeygrow, Sparkling Ice and Deep Eddy Vodka.  
Tinder Live! Gramercy Theatre; June 16; tickets start at $15
Swipe left, swipe left, Super Like: Watch host Lane Moore navigate the online dating scene of Tinder in front of a live audience at this month's edition of her popular show. Comedians Julie Klausner and Alan Aisenberg will help Moore in her quest for love and laughs.
Netflix's Queer Eye 92nd Street Y; June 19; tickets start at $167
The Fab Five will chat about everything from interior design to Antoni's infamous guacamole to pride in this talk with them and Teen Vogue's Phillip Picardi. You might even get a sneak peak at the second season. Can you believe?!
Punk Island Randalls Island Park; June 23; free
The summer months are never short on music festivals, but sometimes bank accounts are short on cash, so thankfully there's this free annual event on Randalls Island, which invites more than 70 punk bands to rage. With subgenres including pop-punk, grindcore and Gypsy punk, you're sure to find an act that plays your preferred brand of rebellion.
Comedy
Fill in the Hole: A New Comedy Trivia Show The Duplex; various dates in June; free
Endlessly creative comedic madman Zach Zimmerman welcomes you to his weekly playhouse, at which you'll catch excellent sets from his favorite comics, then compete in related trivia battles. There's no crazier happy hour in town.
Reveries Littlefield; June 6; $8, at  the door $10
Pull up into a warped Bret Easton Ellis fantasy at this fascinating comedy experiment from Matt Barats and Anthony Oberbeck. Through absurd, self-serious monologues, stories, video projections and beyond, they'll uncover the secrets of two trippy dudes on the road. They're joined by gonzo comedy mavericks Ana Fabrega, Ruby McCollister, Carmen Christopher, Wes Haney, Bardia Salimi and Peter Smith.
Riverdale Live Union Hall; June 6; $6, at the door $8
The endlessly cheerful duo of Sophie Santos and John Trowbridge make a loving tribute to the high camp, hot bodies and hard aesthetic of the CW's dark Archie Comics adaptation. To prove their knowledge of the lovers of Kevin Keller, South Side Serpents and other Riverdale characters, Santos and Trowbridge will take on nearly every role from the series' cast. They're joined by Tim Platt and Sydnee Washington for some horny fan fiction. Hide your secret love-children and six-pack abs now—none will be spared from this satire.
Showgasm Ars Nova; June 7; $5–$20
Careening at high speeds between giddy self-awareness and glorious rage, Mitra Jouhari surges with an endless fire that has made her a joy to behold in her comedy covens Three Busy Debras and It's a Guy Thing. The Miracle Workers and President Show writer takes the reins of the always-wild Showgasm variety show for a wild night of stand-up, dancing and merry insanity. On June 7, she welcomes Alex English, Patti Harrison, Sandy Honig and Natalie Walker to lose their minds. Show up an hour early for a pregame of cheap drinks and good tunes (appropriately dubbed Foreplay). An intellect like Jouhari is bound for greatness; catch her while you can.
Casual Town Sing Sing Ave A; various dates in June; $5
This stellar weekly stand-up show, hosted by Albert Kirchner, Evan Morrison and Jane Harrison and produced by Jamie Rabinovitch, costs a five spot and goes down in a private room in an East Village karaoke bar. Catch an all-star lineup on May 31, including Matt Goldich, Dan Perlman, Kelsey Caine and Marie Faustin. The June 7 edition boasts more favorites, including Mary Beth Barone, Alex English, Stavros Halkias and Carmen Lagala.
LGBT
Peter Smith's Diana Ars Nova; Jun 7; $15
The most luminous performer in NYC's comedy scene takes one of pop iconography's most tragic figures, Diana of Wales, in this unprecedented reimagining of her infamous 1995 BBC interview. Call it a lip sync, call it performance art, call everyone you know to make them jealous: You're about to witness the master in a one-night-only, history-defying feat.
The Brooklyn Ball Littlefield; June 9; $25–$1,000
Bushwig doyenne and avant-garde diva The Untitled Queen throws this opulent fund-raiser for the Callen Lorde Health Center's upcoming Brooklyn location. For this year's Too Wong Foo theme, the city's fiercest POC performers will strut down the floor in their finest strawberry fruit attire. Witness!
LPR X: Justin Vivian Bond and Friends Celebrate Pride 2018; June 22; $35
Sit back for a night of witchy splendor as supreme downtown cabaret icon Justin Vivian Bond regales you with lovely songbook renditions and loopy stories. They're joined for duets and more with some of their favorite collaborators.
Everybooty BAM Fisher; June 23; $25, at the door $30
Those looking for an alternative to the Manhattan Pride scene can hit up this eclectic rager at BAM. This once-a-year blowout will take over four floors of the arts institution—from the basement all the way up to the rooftop—with flashy, glittery members of the queer art, comedy and nightlife worlds. The seven-hour art party bursts at every corner with DJs, karaoke, live drawing models, art installations, live readings and tons of performances from the likes of Becca Blackwell, Crimson Kitty, Daphne Always, DJ Deputy, DJ Tikka Masala, Jes Tom, Julio Torres, Monster Labeija, Sam Jay, Theda Hammel, Zoe Ziegfield and many others.
Kunst Pride Elsewhere; June 24; $20–$30
A lineup of queer nightlife greatest hits take over the Elsewhere roof for a nasty night of dancing. Pace yourself for a late night with DJs Eli Escobar, Tom Peters, Horrorchata, William Francis, Mazurbate, Amber Valentine and Andy Bradin; performances by Kevin Aviance, Sateen, Gio Black Peter, Horrorchata, Charlene, Harajuku, West Dakota, Panthera and Pan Dulce and many more.
Food and drink
Scooper Bowl New York Bryant Park; June 1-3; $20 advanced, $25 day of
How many licks does it take to get to the bottom of an ice cream cone? You're about to find out at this bottomless ice cream festival in Bryant Park graced by hot shots like Big Gay Ice Cream and Ben & Jerry's.
Big Apple Barbecue Block Party Madison Square Park; June 9, June 10; $125-$275
Pitmasters from all over the country fire up their grills and serve the best they got at this beloved barbecue festival that attracts city-dwellers who want to put a little south in their mouth.
Egg Rolls, Egg Creams & Empanadas Festival Museum at Eldridge Street; Jun 17; Free
Three cultures celebrate as one during this spirited food festival in Chinatown. The Jewish, Chinese and Puerto Rican communities of New York honor their heritages with live music, language lessons and of course, lots and lots of food.
Taste of Jewish Culture Street Festival Sixth Ave between 48th and 49th Sts; June 17; Free
Tell dad to leave the kvetching at home. Go out and celebrate all the Jewish food that the city has to offer this Father's Day with treats like babka ice cream sandwiches from La Newyorkina, reuben quesadillas from What's the Dillaz's and sweet potato and beet latkes from Krafted by Karli's. Plus, all dads get a free egg cream.
Taste of the Terminal Grand Central Terminal; June 26-28; Free
Head to Vanderbilt Hall for a not-stressful reason: to eat lots of free food. Although the vendors haven't been announced yet, this annual event will offer guest free noshes with live music and an art installation commemorating the 40th anniversary to save Grand Central.
Music
Governors Ball Randalls Island; June 1–June 3; $115–$305
Now on its eighth year, New York's signature big-tent music festival brings another killer lineup of international and local acts, including headliners Eminem, Jack White and Travis Scott, as well as Khalid, Halsey, Yeah Yeah Yeahs, Post Malone, Diplo, Mark Ronson and many more.
Hot Snakes Bowery Ballroom; June 4; Elsewhere; June 5. $26–$35.
This West Coast posthardcore quintet—fronted by Rick Froberg, formerly of Drive Like Jehu and currently of Obits—may have hit its heyday in the early aughts, but its first new album in fourteen years, Jericho Sirens, peddles its loud, wiry anthems with all the same irreverence and drive.
Common Celebrate Brooklyn!; June 5; free
Chicago's rap vet—who recently joined Robert Glasper and Karriem Riggins under the moniker August Greene for a joint LP—hits King's County to kick off the 2018 season of NYC summer concert series staple BRIC Celebrate Brooklyn! Expect him to wind between kinetic classic hits like "Go!" and sensuous newer singles like "Love Star."
The Voidz Elsewhere; June 6, 13, 20, 27; $25
Strokes frontman Julian Casablancas plays with his other band, the Voidz, a group's that released two albums of unabashedly weird indie-rock. The crew settles in for a monthlong weekly residency at Elsewhere, with opening sets by rising indie bands including Surfbort, Dilly Dally and Priests.
Horse Feathers Bowery Ballroom; June 7; $25
Portland, OR, indie-folk outfit Horse Feathers celebrates its new album, Appreciation, its sixth, on Pacific Northwest institution Kill Rock Stars with a show a The Bowery Ballroom.
Belle and Sebastian + Perfume Genius + Frankie Cosmos Forest Hills Stadium; June 8; $46–$86
Awash in boy-girl harmonies and wry, sentimental lyricism, Scottish act Belle and Sebastian has been the reigning champion of twee-pop ever since the release of its sophomore album, If You're Feeling Sinister. Recently, frontman Stuart Murdoch changed the formula with 2015's Girls in Peacetime Want to Dance, a buoyant comeback record with synth-driven beats and dance floor aspirations. Expect both modes here as the band headlines one of the summer's most promising gigs, with emotive, dazzling balladeer Perfume Genius and local indie-pop heroes Frankie Cosmos opening.
Boss Hog Elsewhere; June 10; $15, day of show $18
Jon Spencer and Cristina Martinez—husband and wife duo behind New York blues-punk band Boss Hog—headline a show at Bushwick performance space Elsewhere.
Of Montreal Le Poisson Rouge; June 12; $25, day of $30
Perhaps the foremost proponent of modern-day glam rock, this outfit from Athens, Georgia does predecessors such as Bowie and T. Rex proud, routinely serving heaping portions of sassy, eccentric art rock. Here, the nearly two-decade-old band—led by the always-flashy, always-amusing Kevin Barnes—hits town in support of its 2018 album White is Relic/Irrealis Mood.
LPR X: Venetian Snares x Daniel Lanois Le Poisson Rouge; June 14; $25–$40
As part of Le Poisson Rouge's tenth birthday celebration, Canadian breakcore genius Venetian Snares and record producer Daniel Lanois—whose credits include U2's Achtung Baby and Bob Dylan's Time Out of Mind—perform a collaborative set behind of their new album, Venetian Snares x Daniel Lanois.
Stephen Malkmus and the Jicks + Holy Sons Music Hall of Williamsburg; June 14, June 15; $30
As leader of the era-defining Pavement, Stephen Malkmus revolutionized '90s rock with stoner-pop anthemry, decade-defining lazy-assedness and quirk-filled inside-jokery. With the Jicks he's continued to serve up addictive melodies and schizophrenic verbiage, most recently on 2014's Wig Out at Jagbags. The band released a sunny new single recently, which could mean a new album is coming down the pike. If so, count on hearing from it at this two-show outing.
Alt-J + Kamasi Washington Forest Hills Stadium; June 15; $56.50–$69
For this special stadium gig, England-based outfit Alt-J plans to situate speakers around the audience to create a surround-sound effect. Even without the technical extravagance, the alt-pop band already traffics in a distinctly lush sound, combining clever songwriting and colorful, jazzy instrumentation with world beats and skittering drops, so prepare to be immersed.
Theater
ANT Fest 2018 at Ars Nova; June 4–26; $15–$20
Ars Nova presents its beloved annual performance anthill, teeming with music, comedy and theater works by early-career artists. Participants include Ikechukwu Ufomadu, Raja Feather Kelly, Kate Bergstrom and Ryan J. Haddad.
This Was the End at Mabou Mines Theater; June 7–16; $25
Memory and image, literary ghosts and an actual possession all phase together in Mallory Catlett's sublime postmodern séance for, among other things, downtown New York. Four years after its debut, the piece returns for an encore run.
Carmen Jones at Classic Stage Company; June 8–July 29; $56–$126
The fabulous Anika Noni Rose (Dreamgirls) plays the title seductress in Oscar Hammerstein II's 1943 version of the opera Carmen, reimagined as an African-American love triangle during World War II.
Girls & Boys at the Minetta Lane Theatre; June 12–July 15; $57–$87
A woman goes from romantic comedy to tragedy in Dennis Kelly's solo play, which premiered earlier this year at London's Royal Court Theatre. The superb British actor Carey Mulligan reprises the performance that earned her raves.
Mary Page Marlowe at Second Stage Theatre; June 19–Aug 12; $30–$89
In the NYC premiere of this play by Tracy Letts (August: Osage County), multiple actors—including Tatiana Maslany (Orphan Black) and Blair Brown—portray the same Ohio women at different stages in her life. Lila Neugebauer (The Wolves) directs.
Head Over Heels at the Hudson Theatre; starts June 23; $79–$290
Broadway's latest jukebox musical funnels pops songs by the Go-Go's into an Elizabethan-style comic romp about a royal family trying to avert catastrophe. Michael Mayer directs a cast that includes RuPaul's Drag Race alumna Peppermint.
Dance
Lydia Johnson Dance at the Ailey Citigroup Theater; June 6–8; $15–$38
Johnson and her contemporary-ballet company perform a new and repertory works, including the premiere of Undercurrent. Joining the troupe as a guest artist this season is former New York City Ballet principal Stephen Hanna.
Performance Mix Festival 2018 at the University Settlement; June 7–10; $15–$20
New Dance Alliance's festival, now in its 32nd season, showcases work by experimental artists. This year's lineup, curated by Karen Bernard, includes Daniel Gwirtzman Dance Company, João Costa Espinho, Antonio Ramos, Larissa Velez-Jackson and more.
10 Hairy Legs at Baryshnikov Arts Center; June 7–10; $25
Randy James's all-male repertory group flashes its hirsute limbs in new works by Nicholas Sciscione and Yin Yue, as well as a reprises of Al Blackstone's Brian, Raja Feather Kelly's Andy Warhol's Bleu Movie And Christopher Williams's The Portuguese Suite.
Philadanco at the Joyce Theater; June 12–17; $26–$46
The Philadelphia company, which celebrates African-American dance traditions, presents a four-part program that includes Dawn Marie Bazemore's A Movement for Five, inspired by the news frenzy surrounding the Central Park Five rape case in 1989.
Alvin Ailey American Dance Theater at the David H. Koch Theater; June 13–17; $25–$159
Artistic director Robert Battle continues to present classics while introducing new choreography to the company repertory. Each of the engagement's three programs concludes with Alvin Ailey's 1960 signature classic, Revelations.
Broadway Bares: Game Night at the Hammerstein Ballroom; June 17; $35–$3,000
Broadway gets extra playful at the hugely popular annual burlesque extravaganza, where Great White Way's hottest chorus guys and gals bump and grind to raise money for Broadway Cares/Equity Fights AIDS.
Art
"Giacometti" Solomon R. Guggenheim Museum; June 8–Sept 16, $25, seniors (65+) and students with valid ID $18, children under 12 free. Sat 5:45–7:45pm pay what you wish. $25, seniors and students with ID $18, members and children under 12 accompanied by an adult free. Sat 5:45–7:45pm pay what you wish
Some 175 sculptures, paintings and drawings make up this comprehensive survey of Alberto Giacometti (1901–1966), the preeminent modernist best known for his distinctive figurative sculptures that emerged after the trauma and anguish of World War II—among them, a series of elongated standing women, striding men and expressive busts. The show, the first of its kind in 15 years, delves into Giacometti's career (which spanned Cubism and Surrealism as well as his postwar Expressionistic work) and influences (which include African, Oceanic and Cycladic art).
"History Refused to Die: Highlights from the Souls Grown Deep Foundation Gift" Metropolitan Museum of Art; through Sept 23, suggested donation $25, seniors $17, students $12, members and children under 12 free
On view are paintings, sculptures, drawings and quilts by such stars of self-taught contemporary African American art as Thornton Dial, the quilters from Gee's Bend, Alabama and Nellie Mae Rowe among others.
"Chaim Soutine: Flesh" The Jewish Museum; through Sept 16, $15, seniors $12, students $7.50, visitors 18 and under free. Sat free. Thu 5–8pm pay what you wish
We tend to think of a still life as a serene pictures of fruit and flowers, but Chaim Soutine (1893–1943) went in for a more brutal take on the genre with his depictions of animal carcasses rendered in thick, expressive brush strokes. Imbuing raw meat with a sense of suffering, Soutine, a Lithuanian Jew who emigrated to Paris, may have been reflecting on the anti-Semitic pogroms that raged during his childhood.
"Mel Chin: All Over The Place" Queens Museum; Apr 8–Aug 12, suggested donation $8, seniors and students $4, children under 12 free
This survey of the veteran conceptualist, whose multimedia work delves into political and environmental themes such as the clean-water crisis in Flint, Michigan, includes off-site locations like Times Square.
"RAMMΣLLZΣΣ: Racing for Thunder" Red Bull Arts New York; through Aug 26, free
An inspiration for artists ranging from Basquiat to the Beastie Boys, Rammellzee (1960–2010) was a pioneer of hip-hop, graffiti art and Afro-futurism. His unique career is recalled in this survey.
========================================================
This post is about things to do in NYC in June, including a top 10 list as well as sections on free events, family-friendly activities and things to do at night. In June, Free Tours by Foot's schedule expands to offer over 25 different options.
TOP 10 THINGS TO DO IN JUNE
Below is our list of the top 10 things to do in June. If you are planning on visiting many of New York City's top attractions, you may want to consider buying a tourist discount pass, which could save you quite a bit of money.
Read our post comparing the different tourist discount passes. Also, several bus tour companies, including hop-on-hop-off buses, also offer discounts and deals.
---
(1) Summerstage Concerts in Central Park (all month)
This summer series of free performances is beloved by New Yorkers since 1986. The concert line-up is diverse with everything from afro-punk, Latin jazz, soul, hip-hop, avant-garde and good old rock and roll.
They also have stand-up comedy, dance performances and sometimes Broadway musical performances. Most of the concerts are free or low cost. The series starts in late May, so check our Summerstage guide for a list of performers once they are announced.
While you are in the Park, take some time to explore the environs with our Guide to Things to Do in Central Park.
We also offer pay-what-you-like walking tours, as well as GPS, enabled audio tours of Central Park, which you could take any time you like.
---
(2) Stroll the High Line – Day or Night!  (kid-friendly) 
The High Line is one of the most unusual city parks, built on an abandoned elevated railroad.  This 'reclaimed urban space' has a winding wooden walkway, lined wild foliage, and flowers. Best of all though is the stunning views of the Hudson River.
The stories of the park's history and the little-known facts about the buildings that surround the High Line make this park even more appealing.
We offer several pay-what-you-wish variations of the High Line Park Walking Tours, but if our timing doesn't fit your schedule, enjoy our downloadable PDF self-guided tour and a GPS-enabled audio tour of the High Line narrated by one of our professional guides.
---
(3) See a Baseball Game – Day or Night!
Yankees June Home Schedule (click for ticket information)

June 8th – 10th (vs. NY Mets) – not a home game
June 12th – 13th (vs. Washington Nationals)
June 14th – 17th (vs. Tampa Bay Rays)
June 19th – 21st (vs. Seattle Mariners)
June 29th – July 1 (vs. Boston Red Sox)
For a different perspective on this all-American sport, consider taking a tour of Yankee Stadium! These tours are popular and get great reviews.
NYC's other team, the Mets have had ups and downs but are still fun to see. They play out of the CitiField Stadium in Queens.
Mets June Home Schedule (click for ticket information)
June 1st – 3rd (vs. Chicago Cubs)
June 5th – 6th (vs. Baltimore Orioles)
June 8th – 10th (vs. NY Yankees) – the Subway Series
June 22nd – 24th (vs. Los Angeles Dodgers)
June 25th – 27th (vs. Pittsburg Pirates)
TIP: You can get a free ticket to either a Mets or Yankees game with the Freestyle Pass. The classic tour of Yankee Stadium is also available with both the New York Pass and the Explorer Pass. For more information, check our post about New York tourist passes.
---
This parade began as a commemoration of the Stonewall Riots of 1969, which launched the modern Gay Rights movement.  The Parade is just one of the many events held during Pride Week.
The Parade is one of the most colorful and spirited annual events in NYC. It kicks off at noon from 7th Avenue and 16th Street in Chelsea, heads south to and then turns back north along 5th Avenue until 29th Street.
Whether you attend the Parade or not, the Village is a fabulous neighborhood to explore on your own or with us, on one of our pay-what-you-like Greenwich Village Tours.
We also have a GPS guided Audio Tour and a Self-Guided Tour.
---
For the past 50 years, every summer, the Public Theater sponsors free performances of two Shakespeare plays several nights a week at the Delacorte Theater in Central Park.
It is not easy to get free tickets, but it is not impossible, especially when you know the 5 different ways you get tickets to this unforgettable experience. See our post How to get free tickets to Shakespeare in the Park.
Before or after the performance, take some time to explore this beautiful park. Our Guide to Things to Do in Central Park can help.
We also have a GPS, enabled audio tour which you can take any time you'd like!
---
(6) See a Concert 
June has some great performers coming to NYC this month. Plus the Governors Ball is happening from June 1 to June 3 (think East Coast version of Coachella). Below is a list of some great concerts in June.
Remember that Summerstage (listed above) is free, as are the GMA Concert Series and Today Show concerts (see below in the Free Things to Do section).
---
Honor the fathers and grandfathers in your life by enjoying one of these great activities, for example, why not take a dinner cruise? Our post Which New York Boat Tour or Cruise is Best can help you find the perfect one. See if a baseball game is scheduled that day. Check out the fun and nostalgic Egg Rolls, Egg Creams, and Empanadas Festival! Try one of our walking tours in Central Park for a lovely way to pass the day.
---
(8) Bushwick Block Party, June 2nd
Every summer in Bushwick, Brooklyn kicks off with the Bushwick Block Party. This annual art event celebrates local artists who create music, graffiti, food and more. In addition to all kinds of creative artwork, you can also expect to hear a lot of great live music.
If you're interested in learning more about this area, consider taking our self-guided Bushwick tour.
Alternatively, you can also take our pay-what-you-want street art tour which includes stops in this neighborhood.
---
NYC isn't Miami or Rio when it comes to beaches, but the city's selection is not too shabby.  NYC has 4 main beaches, with Coney Island and Rockaway Beaches by far the most famous.  The Long Island Railroad will take you can also take a ferry to Sandy Hook in NJ.
Our post lists more details on these beaches.
---
(10) Puerto Rican Day Parade, June 10 

The Annual National Puerto Rican Day Parade is one of the liveliest parades in NYC, which has a Puerto Rican population of over a million people.
The musical guests are phenomenal. In the past, celebrities of Puerto Rican heritage who attended the parade included Ricky Martin, Jennifer Lopez (J. Lo), Marc Anthony, Geraldo Rivera, Rosie Perez and many more.
The parade starts at 11 am at the intersection of 5 Avenue and 44 St. in the heart of Midtown Manhattan. 
FREE THINGS TO DO IN JUNE
Below are just a few of the hundreds of free things you can do in New York City in June. Some of the events in the top ten section above, like going to the beach, watching the Puerto Rican Day Parade and strolling the High Line are free.
For year-round free things to do see our comprehensive post about Free Things to Do in NYC.
---
On June 13th from 6-9 pm several of the city's most prestigious museums located on upper 5th Avenue open their doors to the public free of charge. Among them are the Guggenheim, the Metropolitan Museum of Art, the Cooper-Hewitt National Design Museum and more.
The time slot to see so many museums is a bit tight, so you may want to see which of the participating museums have free entry on certain days or hours and then focus on those museums that are never free.
Our post on Free Things to do in New York City has all the information on the museums in NYC that are free or offer free hours/days.
Also, some of these museums are included for free in many of the New York tourist passes. If you aren't sure about getting a pass, see our post comparing New York City Tourist Passes.
---
Good Morning America Free Concert Series 
For early birds, you can see some of the best artists and bands in Central Park every Friday at 7 am (yes, you read that right).  The series starts May 20th and goes through September 2nd, 2018. The line-up has not yet been announced, but rest assured there will be some major stars playing.
See our post about VIP Tickets!
---
Another free concert series is sponsored by The Today Show. The concerts occur on select dates between May 20 to September 2, 2018. The shows are held outside the Today Show studios at 49th Street and Rockefeller Plaza. Get there by 6 am for the best spots.
The 2018 line-up is fantastic!
July 6 Lady Antebellum
June 29 Panic at the Disco
July 13 Maroon 5
July 20 Charlie Puth
July 27 Julia Michaels
Aug 2 Keith Urban
Aug 10 Jason Mraz
Aug 17 Cole Swindell
Alessia Cara: Stay tuned for the date!
May 15 Meghan Trainor
May 25 Darius Rucker
May 28 Troye Sivan
June 1 Shawn Mendes
June 8 Kelly Clarkson
June 12 Dierks Bentley
June 15 Christina Aguilera
June 22 5 Seconds of Summer
June 25 Dan + Shay
To see a live taping of the Today Show any time of the year, click here.
---
On June 16, New Yorkers dress up in glittery Mermaid and Sea Creature costumes and head out to Coney Island. The Parade is free to everyone. But be warned that it can get very crowded, a little bit wild with some spectators in very skimpy costumes made of body glitter and not much else!
If this isn't your cup of tea, make time to go to Coney Island another time. Use our detailed Guide to Coney Island to learn about the new, fantastic amusement park, Luna Park and the other attractions you can see at what was once called over a century ago, "America's Playground"!
---
MMNY is a free festival that takes place on June 21 from 10 am to 10 pm throughout the city. Over 1,000 performers will be playing free concerts in on the streets, sidewalks, stoops, plazas, parks, and gardens.
MMNY is open to anyone who wants to take part so you can expect some really great musical performances and probably some questionable ones. But it's all in good spirits! The complete MMNY schedule will be posted in late May and you can search by venue, performer or use their map of performers' locations.
For free music anytime, see our post on  New York City Street Performers and Subway Music.
---
Every Tuesday in June at 8 pm, you can enjoy an outdoor concert with iconic Washinton Square Arch as a backdrop. The performances are free and of varied styles of music. Bring along some food and a blanket, and have a picnic dinner in lovely Washington Square Park.
===================================================
Ten top-tier jazz shows to catch this month.
By Matt Stieb (Email) / Published Jun 4, 2018
María Grand
Dizzy's Club Coca-Cola; 6/5 – 6/9; 33 W. 60th St., nr. Broadway, fifth fl.; 212-258-9595
This young Swiss-Argentinian tours frequently with Steve Coleman, stepping up to the mic with a complex tone and a singing quality to her solos. Look to Grand's four-song suite from last year, TetraWind, for a primer in her tempestuous runs.
Wynton Marsalis
The Rose Theater at Jazz at Lincoln Center; 6/7 – 6/9; 33 W. 60th St., nr. Broadway, fifth fl.; 212-258-9829
Bop and controversial statements are Wynton Marsalis's thing, and he's provided both in recent weeks. In May, the jazz statesman said that rap is "more damaging than a statue of Robert E. Lee," despite Kendrick Lamar joining him in the ranks of Pulitzer Prize–winning musicians. At the Rose Theater, Marsalis will premiere his new work The Ever Fonky Lowdown, a big-band composition that explores race in America, almost 25 years after his Pulitzer-winning Blood on the Fields debuted at Lincoln Center.
Makaya McCraven
National Sawdust; 6/8 at 8 p.m.; 80 N. 6th St., nr. Wythe Ave., Williamsburg; 646-779-8455
McCraven's 2017 Highly Rare found the drummer chopping up his band's improvisations on a four-track Tascam, merging hip-hop rhythms with the billows of free jazz. This Northside Festival highlight also showcases the Philly-D.C. collective Irreversible Entanglements (featuring Moor Mother) and guitarist Jeff Parker.
Symphonic: Ensemble Performs Blackstar
Rumsey Playfield; 6/9 at 7 p.m.; 69th St. at Fifth Ave.; 212-360-2756
Summerstage and (Le) Poisson Rouge bring David Bowie's death blues to Central Park, with Bang on a Can founder Evan Ziporyn leading an orchestra through Blackstar. The Donny McCaslin Group will chip in the ethereal funk that they laid down on Bowie's final record.
Ghost-Note
Highline Ballroom; 6/15 at 7 p.m.431 W. 16th St., nr. Ninth Ave.; 212-414-5994
On their new album Swagism, the founders of Ghost-Note Robert Sput Searight and Nate Werth stretch their ensemble into all possible contortions, from CTI's disco to D'Angelo's funk. It's the omnivorous diet of J Dilla come to life in big-band form.
David Murray
Village Vanguard; 6/19 – 6/24; 178 Seventh Ave. S., nr. W. 11th St.; 212-255-4037
Saxophonist David Murray continues in the socially empowered tradition of '70s jazz, with his new effort with Saul Williams, Blues for Memo, celebrating Amiri Baraka and the Turkish master Mehmet Uluğ. His band Class Struggle performing at the Village Vanguard features his son Mingus Murray on guitar.
R+R=Now
Prospect Park Bandshell; 6/22 at 7:30 p.m.; Prospect Park W. at 9th St.; 718-965-8951
"R+R stands for Reflect and Respond," said pianist Robert Glasper, when announcing this new supergroup inspired by Nina Simone. At the Prospect Park Bandshell, a week after the release of their debut Collagically Speaking, the all-stars—including Glasper, Terrace Martin, Christian Scott aTunde Adjuah, and Taylor McFerrin—jam for free on the second day of summer, courtesy of BRIC Celebrate Brooklyn!
Nicholas Payton, Esperanza Spalding, Terri Lyne Carrington
Murmrr Theatre; 6/25 at 8 p.m.; 17 Eastern Pkwy., nr. Underhill Ave., Prospect Heights; 516-510-1477
Carrington and Esperanza Spalding lost a powerful collaborator last year with the passing of pianist Geri Allen. They march on in a new trio with Nicholas Payton—three prolific improvisers in a rich lineup of trumpet, bass, and drums.
Grant Green: Evolution of Funk
Jazz Standard; 6/28 – 7/1; 116 E. 27th St., nr. Park Ave. S.; 212-576-2232
For Record Store Day in April, Resonance Records dropped two previously unreleased live albums from the boogaloo icon: Funk in France: From Paris to Antibes from 1969 and 1970, and Slick! Live at Oil Can Harry's from 1975. The label recruited a quintet led by Grant's son Greg and saxophonist Donald Harrison to celebrate the recordings and the legacy of the father of acid jazz.
Justin Brown's NYEUSI
Nublu; 6/29 at 8 p.m.; 62 Ave. C., nr. 5th St.
At 34, Justin Brown is one of the most in-demand drummers in jazz, and with NYEUSI, he's ready for a sure-footed debut as a bandleader. At the release for his new record on Fabian Almazan's Biophilia Records, expect a party of psychedelic funk and the tastiest drum fills around.
==================================================
Lincoln Center's David Rubenstein Atrium is home to a robust, year-round program of FREE events, including world-class performances, illuminating conversations, dance parties, kids' programs, exclusive film screenings, and more. See the calendar for a list of all upcoming events.
June 7

Photo courtesy of the artist

Noura Mint Seymali at the David Rubenstein Atrium
Mauritania's defining artist on the international stage, Noura Mint Seymali draws deep on her West African and Maghreb roots to carry her family's Moorish griot tradition into the 21st century. Her band conjures "a full-blown sandstorm of hypnotic grooves, melding traditional Mauritanian instruments, like the ardine and tidinite, within an electrified psychedelic rock band" (Quietus, U.K.). Its debut album, Tzenni (2014), was hailed by VICE/Noisey as "arguably the best psych/blues album of the year" and its follow-up—Arbina (2016)—"the best album in the universe."

June 13

Photo by Driely-S.

VICE Media Watch & Learn at the David Rubenstein Atrium
Get a fresh perspective on today's most pressing issues at a special screening and talk-back with some of the great minds behind VICE.

June 14

Photo by Olivier Metzger

France Rocks Festival: Piers Faccini at the David Rubenstein Atrium
The English-born, France-based singer-songwriter Piers Faccini, who creates "captivating, quietly insistent" music (Wall Street Journal) in the vein of Nick Drake infused with a global outlook, brings his newest project to the Atrium as part of the France Rocks Festival. Inspired by the rich medieval history of his Mediterranean surroundings, I Dreamed an Island is a fascinating collection of songs drawing on Western, Arabic, and Byzantine influences. Imagining how a Provençal madrigal might sound closer to the mode of an Arabic maqam, or how words in English could be put to melodies sung with microtones of a Turkish taqsim, Faccini crosses folk and world music genres, transforming John Martyn into Ali Farka Touré, Pentangle into a Tunisian wedding band, and a Sicilian ciaccona into a Tuareg desert riff.

Presented in collaboration with The Cultural Services of the French Embassy, Bureau Export, and the France Rocks Festival

June 18

The History of the World in 100 Performances with Adam Gopnik: Hamilton Gets Its Shot at The Public at the David Rubenstein Atrium
On January 20, 2015, The Public Theater premiered a new musical on Ron Chernow's 832-page biography of U.S. Treasury founder Alexander Hamilton and set off a theater revolution. Casting only people of color as the Founding Fathers and adeptly blending hip-hop and Broadway showstoppers in ways that felt both authentic and exhilarating, Hamilton creator and star Lin-Manuel Miranda became a household name across America. New Yorker writer and host Adam Gopnik and special guests, including actor Christopher Jackson, the show's original George Washington, delve into the genesis of Broadway's hottest ticket.

June 21

Photo by N'Krumah Lawson Daku

France Rocks Festival: Elida Almeida at the David Rubenstein Atrium
Winner of Radio France International's Prix Découvertes in 2015, Elida Almeida is a fresh new Cape Verdean voice on the world music scene. Born on the island of Santiago and raised on Maio, she developed her vocal techniques with simple church singing while she helped her mother sell fruits and vegetables at local markets. A determined woman and committed champion of the right to education, Almeida left the rural world to write her love and protest songs. Blending Cape Verdean beats with warm vocals and a fiery joie de vivre, Almeida has become a celebrated presence at world music venues across Europe, Africa, and North America.

Presented in collaboration with The Cultural Services of the French Embassy, Bureau Export, and the France Rocks Festival

June 28

Translucent Borders at the David Rubenstein Atrium
Translucent Borders, an NYU/Tisch initiative, has spent the last three years bringing renowned artists from around the world together to develop ways that dialogue can fuel creative work while retaining cultural identity and integrity. This evening's concert brings together leading Cuban, Ghanaian, Palestinian, Israeli, Italian, and American artists to premiere a new collaborative work and celebrate the power of music to transcend borders.

Presented in collaboration with NYU Tisch School of the Arts
======================================================
We're still dodging those rainshowers that should've gone out with April, but it's game face time, New York. The city isn't waiting for the official start of summer on June 21 to kick its events schedule into high gear. Memorial Day threw down the gauntlet, and now it's time to get started with our guide to the best June events.
Eat unlimited ice cream
Eating ice cream for a good cause? You've got our attention. Scooper Bowl brings three days of all-you-can-eat treats from some of the biggest names in the frozen dessert business to Bryant Park with totally unlimited tastings — pro tip, skip the cone so you don't fill up before trying treats like açai frozen sorbet from Sambazon and vegan ice cream from DF Mavens, plus flavors from Haagen-Dazs, Ben & Jerry's, Big Gay Ice Cream and more. June 1-2, noon-9 p.m., June 3, noon-7 p.m., $25
Heed the call of the wild
You can love the city and still maintain your love of the outdoors — or fall in love with it for the first time. Embrace the spirit of adventure and beauty of nature during OutdoorFest with 10 days of activities across all five boroughs, starting with a campout on Staten Island, night fishing, canoeing the Gowanus Canal and surfing. June 1-10, outdoorfest.com
Get literal
BookCon, the Comic Con of books, takes over the Javits Center all weekend for tons of panels with celebrity authors including former President Bill Clinton and Broad City star Abbi Jacobson, workshops on how to become the next George R.R. Martin, a giant crime fiction discussion and, of course, a marketplace where you can be the first to score new releases or a special edition of a favorite book. June 2-3, $40-$45 ($10 kids), thebookcon.com
https://www.instagram.com/p/Bjfomf-Fd7U/embed/captioned/?cr=1&v=8&wp=1316&rd=www.metro.us#%7B%22ci%22%3A0%2C%22os%22%3A715%7D
Governors didn't party like this
Governors Ball is the first major music festival of the season and always a sure sign that summer is finally here. Besides getting a chance to wear all your amazing new festival wardrobe, you'll also get some of the biggest acts across the musical spectrum, from Travis Scott to Jack White, Halsey and Eminem. June 1-3, 11:45 a.m.-11 p.m., $115+, governorsballmusicfestival.com
Bushwick throws the block party of the year
What started out as a small block party in 2011 has grown into a full-blown arts festival, including a concert series headlined this year by Ja Rule. The Bushwick Collective Block Party takes place in the middle of the city's largest open-air art gallery — Troutman Street from Cypress Avenue to Irving Avenue — where graffiti and street artists will be working live, plus a Modelo beer garden, block party standards like food vendors and face painting, makeovers by House of Yes and more. June 2, Free-$100, 11 a.m.-6 p.m., 7 Scott Ave., Brooklyn
Cheer on the sporting ponies
Experience the most glam picnic of the year at the Veuve Clicquot Polo Classic. Linen suits and sundresses are a must for this afternoon of fun at Liberty State Park, with food trucks, lots of champagne and a live DJ. Enjoy the festivities while sipping the brand's new Imperial Ice Rosé, formulated to be served over ice, in the Rosé Garden. June 2, $85+, New Jersey
See Brooklyn artists at work
Greenpoint Open Studios is your one chance all year for a behind-the-canvas peek inside the studios of artists and designers, both up-and-comers and established names. There are also tons of special events like a kickoff party at Java Studios on June 1, a rooftop drink-and-draw and a dance party fundraiser. June 2-3, greenpointopenstudios.com
Sample the theater district
You won't have to wonder where to eat in the Theater District after Taste of Times Square, a lively street fair with grub from more than 40 area restaurants, accompanied by live performances (of course). Entry is free, but to try the dishes (priced between $2 and $6) you'll need to buy books of tickets. June 4, 5-9 p.m., 46th Street between Broadway and 10th Avenue
https://www.instagram.com/p/BiXIohRBdK6/embed/?cr=1&v=8&wp=1316&rd=www.metro.us#%7B%22ci%22%3A1%2C%22os%22%3A717%7D
Kick off Brooklyn's biggest concert series
Every year, BRIC! Celebrate Brooklyn broadens the city's horizons with dozens of shows by an unbelievable lineup of artists to the Prospect Park Bandshell. This year's 31-show season kicks off with a free concert by Common on June 5; other highlights include The Decemberists (June 13) and Courtney Barnett (July 25). Other productions include dance and multimedia works, with every show accompanied by fare from local vendors. June 5-Aug. 11, Prospect Park Bandshell, bricartsmedia.org
All about the brass
Find trumpets, French horns, saxophones and any other instrument made to party at the first-ever New York Brass Festival at the McKittrick Hotel. The 10-hour marathon of performances will span genres from Balkan funk-jazz outfit Slavic Soul Party to the psycho-mambo sounds of Gato Loco. June 10, 2 p.m.-midnight, $45, nybrassfest.com
The country's best barbecue comes to NYC
The Big Apple Barbecue Block Party isn't just any cookout. The massive party takes over Madison Square Park with pits and smokers and grills run by 15 of the country's best BBQ joints from Georgia, Texas, the Carolinas and beyond, serving up pulled pork sandwiches and smoked chicken wings and ribs, so many ribs. June 9-10, 11 a.m.-6 p.m., free entry, bigapplebbq.org
The year's most educational block party
The Upper East Side's museums all throw open their doors and bring culture to the streets during the annual Museum Mile Festival. Fifth Avenue closes down from 82nd to 105th streets with tons of entertainment, activities and free admission to all seven museums along the way, from the Guggenheim to El Museo del Barrio. June 12, 6-9 p.m., free, museummilefestival.org
Dance to the hits of the Jazz Age
All the Dapper Dans and flapper girls head to Governors Island for two throwback weekends every summer where everything is from the 1920s and '30s. The spirit of the era lives again at the Jazz Age Lawn Party, with live music from headliner/host Michael Arenella and His Dreamland Orchestra plus the Dreamland Follies, piano wiz Peter Mintun and many more and all the usual trappings: dancing, cocktails, photo ops, vintage shopping, lawn games and, best of all, endless gawking at all the amazing ensembles. June 16-17 and Aug. 25-26, $35, jazzagelawnparty.eventbrite.com
March with the fishes
Coney Island's spectacular Mermaid Parade of all that is beautiful, bearded and proudly freaky takes over Surf Avenue for an afternoon of the most eye-popping costumes, floats and characters you'll see anywhere. Leading the wildness this year are the proudly strange couple of Neil Gaiman and Amanda Palmer. June 16, 1 p.m., parade starts at West 21st Street and Surf Avenue
Indulge your lustful soul
There's an art to intimacy, the slow build of pleasure in another's company — something we could all use a reminder of in our instant gratification world. Abby Hertz's acclaimed Lust party at Lot 45 begins with an erotic dinner party served on naked bodies and ramps up from there with sensual performances, interactive art installations, live music and anything else lurking in your lustful heart (short of actual sex). June 16, $75+, 7 p.m.-3 a.m., 411 Troutman St., Brooklyn
Broadway's sexiest night
Once a year, more than 150 Broadway performers get frisky in a themed night of striptease. Broadway Bares delivers exactly what it promises, with two shows of original songs and choreography that leave nothing to the imagination, and it's all to benefit Broadway Cares/Equity Fights AIDS. June 17, 9:30 p.m. & midnight, $65+, Hammerstein Ballroom, broadwaybares.com
Happy 87th Birthday to the Empire State Building, which opened on May 1, 1931. The Tallest building in the world, Empire State broke every record in the book. View construction photos: https://t.co/uyCxkxiFRG pic.twitter.com/wU4OQmJGV9

— Skyscraper Museum (@SkyMuseum) May 1, 2018
Get to know Lower Manhattan
Lower Manhattan's tourist attractions are growing by the day, from hot new restaurants to the new riverside concert venue on the roof of Pier 17 at the Seaport District. On Night at the Museums, take a whirlwind tour of 13 cultural and historical institutions, all for free. Take part in a literary scavenger hunt at Poets House, learn how soaring structures are built at the Skyscraper Museum, and stand where George Washington was sworn in as our first president inside Federal Hall. June 19, 4-8 p.m., nightatthemuseums.org
Wave your rainbow flags
The LGBT movement is never going back in the closet again. Celebrate the community during Pride Week with tons of events from the kickoff rally and annual spectacular parade to the two-day music festival Pride Island, a family-friendly block party and events all over the city. June 14-24, nycpride.org
A wildly multicultural street fest
Where else are you going to find a block party that mashes up Jewish, Chinese and Puerto Rican flavors and traditions? Egg Rolls, Egg Creams & Empanadas is a project of the Museum at Eldridge Street to highlight all the cultures of its neighborhood with Chinese opera followed by klezmer music, Puerto Rican artists and challah-braiding demonstrations, craft workshops where you'll make yarmulkes and lace, a mah jongg tournament and more. And, of course, plenty of the fest's namesake foods for sale all day. June 17, noon-4 p.m., free, eldridgestreet.org
Sleep under the sea
The American Museum of Natural History does sleepovers for kids all the time, but June 22 is your grown-up chance to spend A Night at the Museum with the dinosaurs and mummies. Your ticket includes a champagne reception, dinner buffet and breakfast — in between, you'll have total run of the museum's halls until it's bedtime under the blue whale in the Milstein Hall of Ocean Life. $350, must be 21+, amnh.org
Dine under the stars in Prospect Park
Wear your festive best to the Prospect Park Soiree, the second annual dinner party under the stars benefitting the Prospect Park Alliance. You bring the food, wine, tableware and all your fabulous friends, they'll bring the live music, lawn games, tables and chairs. Proceeds support the park's maintenance and programs. June 23, $50, must be 21+, 5-10 p.m., 95 Prospect Park W., soiree.prospectpark.org
Take a dip at a public pool
Because sand is a problem for some people (and let's be honest, the city's best beaches are kind of a haul), New York City has 53 public pools, and they're opening for the season on June 27. Swimming hours are 11 a.m. to 7 p.m. with a midday cleaning break at 3 p.m., because we know you were thinking about it. Through Sept. 9, mini pools close Labor Day
Where art and music meet
Come for the EDM-focused concert series of over 75 DJs, musicians and singers, stay for the cutting-edge art exhibits and outdoor installations at Warm Up at MoMa PS1. The Museum of Modern Art's venue for up-and-coming artists resumes its popular concert series (with, yes, drinks) every Saturday of the summer. June 30-Sept. 1, noon-9 p.m., moma.org
A weekend festival where pink is the rule
Two summer essentials — rosé and music festivals — come together at Pinknic, the weekend-long celebration of pink wine on Governors Island. Over 16,000 guests are expected, and all in pink (check the dress code, even for guys!), for a weekend of Champagne and frose drinks, concerts featuring headliners Klingande and Autograf, games more returns. June 30-July 1, $115, pinknic.com
=================================================
June is bustin' out all over—and it's filled with events that will start your summer off right. Spend the month taking in these wide-ranging talks and events, which span everything from alien life to #MeToo to the history of magic.
—————————————————————————————–
The World Science Festival fills the city with intriguing talks and panels, highlighting our picks for the best smart things to do in NYC this weekend.
Friday, June 1: Automate a way to attend this talk on artificial intelligence and whether self-taught robots will be our downfall. NYU Skirball Center.
Physicist Brian Greene (The Elegant Universe) leads a panel of prominent physicists as they look at the paradoxes of the Big Bang and where we might find the missing antimatter. John Jay College.
York Times columnist Carl Zimmer, author of She Has Her Mother's Laugh: The Powers, Perversions, and Potential of Heredity, argues for a broader definition of heredity that moves beyond genes to microbes and technologies. NYU Global Center.
Catch a duel Think Olio session on What the Body Knows: Connecting Cells to Choreography. Artist, designer, and choreographer Beau Rhee examines the body as "a membrane that absorbs and emanates socio-political meaning, as well as biological and ecological matter." Fulbright Scholar Sasha Portyannikova looks at science and traditional medicine, revealing things like the mirror neurons that explain shamanism or the actual existence of the body meridians from Chinese medicine. The Strand.
Catch an evening workshop open to all levels of experience as psychotherapist and mystic Ellen Goldberg, MA shares the confluences of kabbalah and tarot. New York Open Center.
Saturday, June 2
A panel of microbiologists will zoom you into a small but essential world for the World Science Festival's Me, My Microbiome, and I: The Vital Cells of Existence. John Jay College.
Interference Archive hosts a Gowanus walking tour with the Next Epoch Seed Library, a group that banks those ultimate urban survivors: weeds.
Sunday, June 3
NASA's latest calculations see alien detection coming up in the next two or three decades. A philosopher, a astrophysicist, a biophysicist, and an anthropologist get together to ask, Alien Contact: What Happens Next? at the NYU Global Center.
Most area appearances by David Sedaris sell out quickly. Sunday afternoon at Books Are Magic, you can catch Sedaris reading from his latest, Calypso, in a special free, non-ticketed appearance. 
Bill Clinton. Colin Powell. Naomi Klein. Jane Curtin. Find an eclectic mix of personalities among our picks for the best smart things to do in NYC this week.
Monday, June 4
Skye & Massimo's Philosophy Cafe goes big this month, leading a Socratic dialogue on topics as eternal as death, free will, self-knowledge, and the contours of global justice. Attendees are invited to bring their own unanswerable questions. New York Society for Ethical Culture.
Former four-star general and the first African-American Secretary of State Colin Powell speaks about his journey from the Bronx to the halls of power. He'll share his experience with the intersections of morality and leadership at Temple Emanu-El.
Tuesday, June 5
Speak freely at this conversation with author Nadine Strossen on her new book Hate: Why We Should Resist It with Free Speech, Not Censorship, which explores a timely divide. Open Society Foundations – New York.
President Clinton pads his LinkedIn profile with a new gig: novelist. Find him with best-selling author James Patterson as they appear in support of their new thriller, which promises an authentic look at three days of executive branch crisis. (We'll just have to hope that they're not overtaken by current events.) Barnes & Noble – Fifth Avenue.
Wednesday, June 6
Fiction masters T.C. Boyle and A.M. Homes come together for a night of readings from their latest works and celebrated collections. Jane Curtin and Zach Grenier of The Good Wife will be among the actors reading selections. Symphony Space.
Add things up at this talk on the racist history of math, part of this year's Underground Science Festival. Caveat.
The revelation this week that the death toll of Hurricane Maria likely exceeds 9/11 and Katrina provides the harrowing context to a conversation about Puerto Rican disaster capitalism. Naomi Klein, author of a new book on the island, talks Puertopians and shock politics with an activist panel. The Cooper Union.
The connection between emotion and identity is the topic of a The Future Is Fluid talk at the Rubin. Comedian and writer Janelle James gets together with professor of clinical psychiatry Dr. Richard Friedman to question where mood is headed, given how much pharmacological control we're gaining over it. Rubin Museum of Art.
Thursday, June 7
China, following the way of Communist nations, repressed religion for decades. Hear from Pulitzer-Prize winning Ian Johnson, author of The Souls of China: The Return of Religion After Mao, who will be in conversation on the revival of Confucian thought by the Chinese Communist Party. After neglecting moral foundations for generations, Johnson examines the impact of a spiritual revival on a nation's politics.
See politics from a woman's perspective at this conversation on women and democracy with former Planned Parenthood head Cecile Richards and former deputy chief of staff to President Obama Alyssa Mastromonaco. NYU School of Law.
Two talks on the future of our democracy and a celebration of World Oceans Day highlight our picks for the best smart things to do in NYC this weekend.

Friday, June 8
Named by Time Magazine as its first Hero for the Planet, Dr. Sylvia Earle is one of the world's foremost marine biologists. In honor of World Oceans Day, she'll be telling stories from beneath the waterline in a free talk at the new Nat Geo experience. (Arrive early or stay late to explore Ocean Odyssey, which uses futuristic technology to tour visitors through ocean realms; 2-for-1 tickets will be offered.)
In the keynote talk of this year's PEN festival, hear from critic Roxane Gay as she shares insight into #MeToo, #BlackLivesMatter, body size, and feminism. Gay will be in conversation with the co-host of BuzzFeed News' Twitter morning show, #AMtoDM's Isaac Fitzgerald. The Cooper Union.
In conjunction with the new Morgan Library & Museum exhibition Medieval Monsters: Terrors, Aliens, Wonders, hear from the co-curators as they discuss not-so-distant practices of demonization and "The Monstrous Other in Medieval Art."
Saturday, June 9
Unravel the mysteries of Hart Island, which has served as a war camp, sanatorium, potter's field, and Nike Missile site. Q.E.D.
Former FBI Special Agent Clint Watts made his name testifying on Russian interference in the 2016 U.S. elections. He'll come to the New-York Historical Society Saturday morning to talk about "The Threat to Democracy" and his new book, Messing with the Enemy.
Brooklyn Bridge Park celebrates Walt Whitman in a place dear to his heart as the "Song of Myself" Marathon! hosted by Whitman scholar and NYU professor Karen Karbiener goes off for the 13th year.
Sunday, June 10
Discover the wild plants that have migrated to Red Hook from Africa, the Middle East, and Asia in a conversation bookended by art, performances, and much more at this month's Second Sundays at Pioneer Works.
Historical chef Rebecca Leigh Silverman speaks about (and serves) treats from antique recipes. There will be Victorian garden games; 1800-1910s summer garden party dress preferred, favoring white, cream, and pastels. Grand Victorian Garden Tea at the Mount Vernon Hotel Museum & Garden.
The one remaining efficiency in the administration of our government is in the appointment of new judges, which under Trump are skewing heavily to the right. What will this mean for the future of democracy? Democracy Sunday at the Marlene Meyerson JCC Manhattan takes a look.
mm
Monday, June 11: Be inclusive at this talk on how the #MeToo movement can play a role in LGBTQ communities. Brooklyn Historical Society.
Tuesday, June 12: Be provoked by critic Roxane Gay as she presents her new book, Not That Bad, with actor and book contributor Ally Sheedy. First Unitarian Congregational Society of Brooklyn.
Wednesday, June 13: Go psycho for this lecture answering everything you wanted to know about psychopaths but were afraid to ask. Subject.
Thursday, June 14: Find two of Magnum's leading female photographers in conversation as Susan Meiselas and Bieke Depoorter describe capturing the social landscape, with a book signing to follow. Aperture Gallery and Bookstore.
David Copperfield, Bloomsday, and the annual solstice concert at dawn highlight our picks for the best smart things to do in NYC this weekend.

Friday, June 15
Improvise at this Chelsea Musical Festival event discussing Variation, Improvisation, and Poetry, which will be preceded by a performance of Bach chorales. Deutsches Haus at NYU.
New School professor of sociology Benoit Challand gets together with artist Kamau Ware for a look at the rise of New York, and capitalism in general, that goes beyond the usual exclusionary narratives. The Strand.
Revolution Books hosts a book release event for ESPN Senior Writer and NPR correspondent Howard Bryant's The Heritage: Black Athletes, a Divided America, and the Politics of Patriotism.
Saturday, June 16
Welcome the arrival of summer at dawn from within the soaring interior of the world's largest cathedral. The Paul Winter Consort performs, joined by guests like the 16-voice Pletenitsa Balkan Choir and gospel singer Theresa Thomason. Cathedral of St. John the Divine.
David Copperfield, the man who made the Statue of Liberty disappear, knows a thing or two about magic. Find him in conversation with Congressman Mark Pocan, revealing the history of the art and the stories of seminal figures like Harry Houdini. New-York Historical Society.
Symphony Space celebrates Bloomsday on Broadway XXXVII with all-star musicians and actors in attendance.
Khadija Radin, a sheikha in the Mevlevi Order of America and the Sufi Ruhaniat International, leads a workshop day inspired by Rumi and Sufi practice. Rarely taught exercises will be joined by traditional spiritual discourses, sacred chanting, and that most famous aspect of Sufi practice—whirling. The day is open to all levels, beginner to advanced. New York Open Center.
Sunday, June 17
The Freedom Socialist Party hosts an afternoon session revealing the truth behind the current economic and political crisis in Argentina. Freedom Hall in Harlem.
Robert Seidman, co-author of Ulysses Annotated, comes to McNally Jackson for a post-Bloomsday discussion of Leopold Bloom and his odyssey through Dublin.
Jewish, Chinese, and Puerto Rican tastes, traditions, sights, and sounds all come together in an afternoon-long street fair as the Museum at Eldridge Street hosts its annual Egg Rolls, Egg Creams & Empanadas Festival.
Harry Belafonte. Molly Crabapple. Ira Flatow. The Guerilla Girls. Read on for our picks for the best smart things to do in NYC this week.
Monday, June 18
Christopher King talks about his new book, Lament From Epirus: An Odyssey Into Europe's Oldest Surviving Folk Music. In it, King describes his happenstance discovery of an obscure branch of music from northern Greece and the way it captivated him with its cathartic, dissonant sound. He'll also describe his epiphany: that this music still retains its original purpose, which is not to entertain, but to heal. New York Public Library for the Performing Arts.

Astrophysicist Adam Frank comes to the Secret Science Club to look at our conceptions of alien life, running from the ancient Greeks through today. Its relevance? According to Frank, our only hope for surviving climate change, which is to draw on the experiences of technologically advanced alien civilizations who faced a similar challenge. The Bell House.
Tuesday, June 19
Fourteen downtown institutions host this year's free open house, running from 4 to 8pm. Check out the NYC Municipal Archives (its records date back to 1645), enjoy live music and Art of the Mountain: Through the Chinese Photographer's Lens at China Institute, or hear from Ben Lesser, survivor of four concentration camps, at the Museum of Jewish Heritage.
In conjunction with a new Morgan Museum exhibition, the show's co-curators talk about the range of imaginative beasts of the Middle Ages and how they were used to convey ideas. They'll also look at the not-so-distance practice of employing monsters to express "the Other." 92nd Street Y.
The Wright restaurant hosts the Guggenheim's seasonal Summer of Know informal discussions; this week features artist Molly Crabapple and writer Anand Giridharadas talking about journalism as activism in the age of Trump.
A distinguished line-up of honorees including civil rights leader Harry Belafonte, social justice advocate Gina Belafonte, philanthropist Dr. Gail C. Christopher, United We Dream Executive Director Cristina Jimenez, and the #NeverAgain gun violence prevention leaders of Parkland, FL gather for the Fourth Annual Juneteenth Celebration at Riverside Church.
Wednesday, June 20
Happy Cephalopod Week! Ira Flatow and the Science Friday crew host a screening and conversation. Researchers will be on hand to share their expertise in the amazingly adaptive sea creatures of the molluscan class Cephalopoda. Custom cocktails and snacks will be served. Caveat.
As institutions from Hollywood to the international art world face a reckoning, hear from the Guerrilla Girls, who have been raising issues of racial and gender inequality since 1985. Rubin Museum of Art.
A collaborative performance activation kicks off an evening of art, with a focus on Carnival traditions in the African Diaspora through the lens of Trinidad and Tobago. Schomburg Center for Research in Black Culture.
Raise a glass – and some issues – at this Drunk Education roast of "great" literary men. Housing Works Bookstore Cafe.
Thursday, June 21
Journalist and Intercept co-founder Jeremy Scahill sits down at the Music Hall of Williamsburg with legendary investigative reporter Seymour Hersh, author of a new book, Reporter, a Memoir. (Catch Hersh on Wednesday at the Stephen A. Schwarzman Building speaking with Paul Holdengräber on "unwanted truths.")
The art of Shaun Leonardo explores the intersections of sport, race, and masculinity. Thursday he turns his attention to the discourse of our divided nation. Inspired by the Italian Renaissance sport of calcio storico, Leonardo will lead debates without words, using a series of movement-based workshops at the Guggenheim. (On Friday, participants will have the chance to reflect on their experience in the symposium Imagining the Social in Artistic and Museum Practices.)
Guerilla science, the Festival of the Sun, and an exegesis of Showgirls highlight our picks for the best smart things to do in NYC this weekend.

Friday, June 22
Philosophy and religion educator Vishwa Adluri leads a session on the ancient Sanskrit epic Mahabharata, examining our relationship to earth as a component of our place in the universe. Unburdening the Earth: Hinduism and Ecology at The Strand.
France is home to Europe's largest population of Jews, but the rising normalization of Anti-Semitism there is creating dilemmas not seen since World War II. A screening of clips from the documentary Spiral and a conversation delve into a people's returning question of fight or flight.Temple Emanu-El.
Saturday, June 23
Experts in neuroscience, chemistry, medicine, performance art, and yoga are among the participants in a Guerilla Science Sensorium on Governors Island. An abandoned officer's quarters will become a cabinet of curiosities for the senses as you experiment with the workings of body and brain. (Continues all day Sunday as well.)
Stroll down one of New York's most celebrated boulevards on this tour of the Grand Concourse in the Bronx. The Municipal Art Society of New York.
Celebrate the Festival of the Sun with an afternoon of music and dance drawing on the traditions of Andean nations like Peru, Ecuador, and Bolivia. Presented in collaboration with the organization Kichwa Nation. National Museum of the American Indian.
Celebrate the summer solstice with Cooper Hewitt, Smithsonian Design Museum, which hosts games, design explorations, yoga, and more, all through the museum and out onto the terrace.
Sunday, June 24
Celebrate Pride with transgender actor Becca Blackwell's one-person show They, Themself, and Schmerm. The Public Theater.
Spend an evening diving into the "cinema du sleaze" as the Museum of the Moving Image hosts a screening, book signing, and introduction by Adam Nayman, author of an exegesis on what he considers an underrated work of art.
Thomas Frank. Samantha Bee. Nona Hendryx. Read on for our picks for the best smart things to do in NYC this week.
Monday, June 25
A report last month suggested the carbon dioxide released by the Chicxulub Asteroid Impact warmed the climate for 100,000 years. Given our current experiments with rising CO2 levels, understanding the regular role cataclysms play in planetary history is an urgent matter. Hear from Michael R. Rampino (NYU and NASA's Goddard Institute for Space Studies) as he shares his expertise in astrobiology and mass extinctions. The Explorers Club.
Emmy-winning journalist and comedian Samantha Bee joins journalist Irin Carmon to discuss women, politics, and the media today at a Center for Women's History salon at the New-York Historical Society.
Tuesday, June 26

Unexpected Pairings: Gin & Oysters: The Museum of the City of New York's outdoor terrace is the setting for this evening of jazz, tastings, and discussion of two staples of the New York diet, dating back to the Dutch days.
Musician Nona Hendryx, vocalist/artist Helga Davis, dancer/choreographer Francesca Harper, and FLEXN dance pioneer Reggie (Regg Roc) Gray and his company the D.R.E.A.M. Ring present performative responses to Nick Cave's "dance-based town hall" at The Park Avenue Armory.
Professor of American Studies and History at Rutgers University Louis Masur talks about a lesser-known aspect of America's founding: the differing visions of Federalists and Democratic-Republicans and the important rivalry between Jefferson and Hamilton.
"There's no such thing as a natural disaster," geographer Neil Smith wrote after Katrina. Join Think Olio at Nowadays to examine this concept, unpacking antagonisms like capital versus citizenry, and drawing on Katrina and Maria to understand the social history that underlies the impacts of "acts of God."
Wednesday, June 27
As alliances crumble, get a glimpse of what the future may hold for Western democracies in an Albertine conversation with Foreign Affairs Executive Editor Daniel Kurtz-Phelan (The China Mission) and author Romuald Sciora.
Thomas Frank follows up on his books Listen, Liberal and What's the Matter with Kansas with a tour through a disintegrating democracy, tempered by an energetic call for responses to rising inequalities. He appears in support of his new book, Rendezvous with Oblivion, released this week. Book Culture on Columbus.
Investigate America's cultural obsession with dead women in media at this event with author Alice Bolin. The Strand.
At a time of flux for responses to injustice, catch a "The Future Is Fluid" session with sujatha baliga, a practicing Buddhist, and Chief Justice Emeritus of the Navajo Nation Robert Yazzie. Rubin Museum of Art.
Thursday, June 28
Dr. Randi Hutter Epstein, author of the forthcoming book Aroused: The History of Hormones and How They Control Just About Everything, shares insight into the history of endocrinology. She'll cover ground from fountain-of-youth quackery to tomorrow's life-saving therapies. The New York Academy of Medicine.
On the heels of last year's Guggenheim immersion in the Salon de la Rose+Croix, learn more at a Grand Lodge of New York multimedia evening. A talk on the connections between music and spirituality will be followed by a performance that uses "Hermetic Laws as they appear in the Kybalion and inspired by the Orphic, Hermetic, and Rosicrucian traditions."
Historian Joshua Freeman hosts a book signing and reception in honor of his new book, which tells the story of the rise of industrialization and its sweeping impact on human society. The General Society Library.
mm
Friday, June 29: Revolutionize your Independence Day celebrations with this walking tour of New York's Revolutionary-era history. Fraunces Tavern Museum.
Saturday, June 30: Don a metaphorical mask as artist David Levine moderates a conversation with a writer, a critic, and an art historian, exploring the contemporary worlds of bots and fake crowds. Brooklyn Museum.
======================================================
There are many more events coming soon, real soon, so come right back here to plan your month. Remember, these sites have been selected because they all do a first rate job publishing NYCity event info. I hope you will click on their hot links to see what they have to offer.
=====================================================