These sites have been selected because they all do a first rate job publishing NYCity event info. I hope you will click on their hot links to see what else they have to offer.
============================================================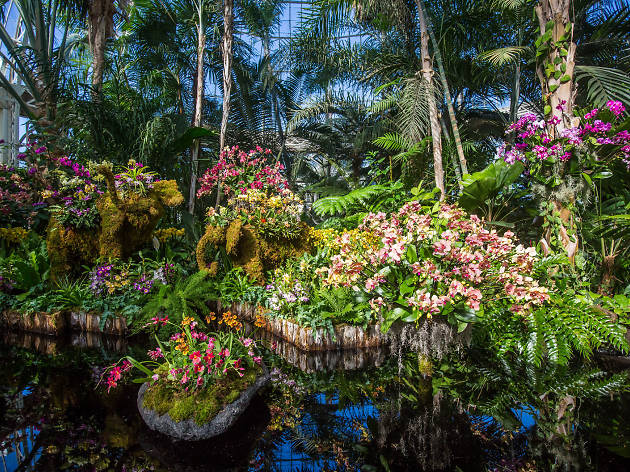 Things to do
"David Bowie Is" Brooklyn Museum; Mar 2-Jul 15; $20, weekends $25
Over the course of five decades, David Bowie drafted the new rules of rock & roll—and the rest of us are still trying to keep up. After breaking ticket records at the Museum of Contemporary Art in Chicago, the touring exhibition "David Bowie Is" hits NYC in March, with more than 400 objects from the celestial pop icon's life, including costumes, lyric sheets and performance clips. 
Flamenco Festival New York City Center MainStage; Mar 3–5, 9–11 at various times; tickets start at $83
Take in performances by Eva Yerbabuena, Jesus Carmona and other world-renowned flamenco dancers during this six-day festival. The lively music and passionate choreography just might leave you shouting "olé!"
Sumo + Sushi PlayStation Theater; Mar 3, Mar 4; $45, with bento box $89
Witness the outsize glory of live Sumo wrestling at this special show, which pits real champions—weighing up to 600 pounds—against each other on the mat. Opt in for a bento box with your show, so you can eat your anxiety while the pros make the earth shake. Or if you're particularly daring, you can step in the ring and take on the big guys. Better start doing some pushups now.
Ultra-Mega Oscars 2018 Nitehawk Cinema; Mar 4; $30
Williamsburg's premier movie house and eatery is setting up a photo booth and giving out a prize for Best Dressed, which means this is the place to rock that sultry number with the plunging neckline. Your ticket includes a $30 food-and-beverage voucher so you can make use of cheeky specials like the I, Tonya–inspired "The Incident" (shredded pork knee—yikes) and Three Billboards Outside of Ebbing, Missouri–inspired "Drinkwater Road" (a Budweiser bottle).
The Orchid Show New York Botanical Garden; Mar 3–April 22; weekdays $20, weekends $25
Ooh and ahh over illuminated geometric sculptures fashioned out of orchids at the New York Botanical Garden's annual show. Daniel Ost, one of the world's leading floral artists, created this year's multicolored display.
The Armory Show Piers 92/94; Mar 8–11; $47, $25–$35 students and seniors
Armory Week's namesake event started life in 1995 as a funky gathering of young downtown dealers at the Gramercy Park Hotel, and has since grown into one of the art world's biggest events. Previous Armory Shows have featured separate fairs-within-the-fair devoted to 20th-century modern and contemporary art, respectively, but now the two are combined into one event showcasing more than 200 galleries from 30 countries, as well as talks, programs, performances and commissioned artworks.
St. Patty's Beer Mug-Making Workshop Brooklyn Glass; Mar 11 at 2pm and Mar 17; $195
Make an emerald-green mug to hold your Guinness in this St. Patrick's Day–themed glass-blowing workshop. You'll work with the instructors to fashion a sturdy mug out of glass heated to 2,100 degrees.
A Brief History of Irish Food Brooklyn Brainery; Mar 13; $12
Wonder why your mom always makes corned beef and cabbage for St. Patrick's Day? Unpack the complex history of Irish (and Irish-American) cuisine with author Sarah Lohman at this Brooklyn Brainery lecture.
Stout and Whiskey Tasting Class Bedford Cheese Shop; Mar 14; $75
Indulge in a little St. Patrick's Day tipple at this tasting class inspired by the Emerald Isle. The fromage experts at Bedford Cheese shop will pair two stouts and two whiskeys with corresponding cheeses for your dining pleasure.
Mac & Cheese Smackdown Brooklyn Expo Center; Mar 18; $55, VIP $70
Grab your sporks and warm up with NYC's best mac and cheese contenders on Sunday, March 18 at Brooklyn Expo Center. Time Out New York is blowing it out even bigger and better this year featuring 20 of the city's best restaurants to battle it out for the ultimate showdown to crown New York's top mac. Mac + free beer + tunes, what more could you need? Follow the fun with #macsmack on Instagram and Twitter.
Brooklyn St. Patrick's Day Parade at various locations; Mar 18; free
The British first conquered New York City right in Brooklyn Heights, and centuries later the Irish American Parade Committee still commemorates the anniversary of the Battle of Brooklyn (as many of the committee members' forefathers were involved in that war) and celebrates Irish-American contributions to New York City. At 12:45pm, the procession also honors the heroes and victims of 9/11.
Macy's Flower Show at Macy's Herald Square; opens Mar 25; free
New Yorkers and out-of-towners alike flock to this floral-filled exhibition, where jaw-dropping arrangements decorated to fit a specific theme are on display for two weeks. The theme for this 44th annual installment at the megachain's Herald Square location is "Once Upon A Springtime," so expect to see a lot of plays on fantasy-inspired settings and storybook scenes.
Food and drink
Good Spirits Pier A Harbor House; Mar 8; $60-$70
Everyone will be in good spirits after imbibing new varieties from trusted brands like Jack Daniels and Woodford Reserve mixed into warm cocktails from the their very own mixologists. Bites from Gramercy Tavern, Maison Premiere and Karasu are on hand to help compliment the drinks.
NYC Winter Wine Festival PlayStation Theater Mar 10; $69-$83
This event might be taking place right on the cusp of winter and spring, but that shouldn't stop you from enjoying hundreds of international wines alongside those made right here in New York state. Sip the samples of vino alongside hors d'oeuvre and live music, and take home a custom wine glass.
Coffee & Tea Festival NYC Brooklyn Expo Center; Mar 10-11; $10-$35
Get innocently buzzed at this event celebrating the bean and the leaves. There will be 75 vendors, such as Bai, Teavana and Chameleon Cold Brew pouring samples of coffee and tea for those who need a major weekend boost.
Dessert Goals River Studios; March 17, 18, 24, 25; $17-$35
Everyone's favorite sugar-induced coma event is back this year with its spring iteration. The saccharine Instagram-friendly afternoon is where guests sample some of the trendiest and tastiest sweets from around the city. This year's event includes goods from Supermoon Bakehouse, Tiny Kitchen Treats, POP cake shop and Mochidoki, among others.
Open Market 2018 Highline Stages; Mar 8; $150-$350
Celebrate the hip downtown neighborhood with this annual indoor block party packed with neighborhood businesses. Nosh on treats from L'Atelier de Joel Robuchon, Santina and Bagatelle, while shopping sample sales at high-end retailers like Theory and DVF.
Music
Kelela Irving Plaza; Mar 2; $33
This innovative R&B singer's 2013 mixtape, Cut 4 Me, carved a distinctive niche via the interplay between her soulful vocals and the album's eclectic production, which pulled from underground club sounds. On her debut album, Take Me Apart, she expands upon that project, refining her songwriting skills with meticulous detail and a cinematic narration of her triumph of self.
Dear Nora Park Church Co-Op; Mar 2; $12–$14
Blast to the early aughts past with this Park Church gig—Katy Davidson's sophomore indie-folk record as Dear Nora, Mountain Rock, won her a cult following in 2004, and for good reason. The barebones lyricism—which you can hear on last year's Orindal Records reissue—feels as striking and inventive in 2018 as it did a decade-and-a-half ago.
The Afrobeat-inspired pop experimentalist airs her ever-nimble vocal gymnastics, most recently heard on her new LP, I Can Feel You Creep Into My Private Life. Though the artist describes the new record as turning "inward," we nonetheless anticipate a sweaty dance party to ensue.
Orchestral Manoeuvres in the Dark Terminal 5; Mar 10; $30
The '80s new-wave stars Orchestral Manoeuvres in the Dark returned last year with The Punishment of Luxury including The Punishment of Luxury: B-Sides/Bonus Material. Catch the English electronic rockers in action at Terminal 5 on March 10.
Twenty-five years on from its formation, this groundbreaking post-rock outfit is no less grand in its sound and intentions. If anything, the band has just become more explicit: its newie, Luciferian Towers, is accompanied by a list of political demands including prison abolition, an end to foreign invasion and the dismantling of borders. Framed by radical leftist politics amid the current political moment, hearing the band live takes on a different collective significance.
Four Tet National Sawdust; 

Mar 19–23

; $20
Kieran Hebden's kaleidoscopic tapestries of found sounds have morphed in recent years from ambling "folktronica" to a form of abstracted club music. His hodgepodge of ramshackle sounds always impress live, but more than anything, we're hoping he brings along his massive aerial array of MIDI-programmed string lights to this run of intimate gigs.
Justin Timberlake Madison Square Garden; Mar 21; various prices
A consummate pro, J.T. mixes a young Sinatra's swagger and charisma with the airtight funk of peak Michael Jackson, making magic night after night with a crack big band.
Mount Eerie Knockdown Center; Mar 22; $22–$25
Phil Elverum, whose two-decade career includes the fuzzy indie-rock of The Glow Pt. 2 and black-metal-influenced folk of Wind's Poem, released what may be his most deeply personal album in 2017. For such a poignant songwriter, that's saying a lot, but it makes sense in context: That record, A Crow Looked At Me, documents the aftermath of his wife's death from cancer in 2016 and his experience raising their daughter. The ever-active Elverum has already announced a new album for 2018 titled Now Only.
Of Montreal Knockdown Center; Mar 27; $25
Perhaps the foremost proponent of modern-day glam rock, this outfit from Athens, Georgia does predecessors such as Bowie and T. Rex proud, routinely serving heaping portions of sassy, eccentric art rock. Here, the nearly two-decade-old band—led by the always-flashy, always-amusing Kevin Barnes—hits town in support of its 2018 album White is Relic/Irrealis Mood.
Film
Love, Simon
This potentially groundbreaking teen movie stars Nick Robinson as a high schooler who falls for a male classmate over emails he signs "Love, Simon." It's adapted from Becky Albertalli's YA novel Simon vs. the Homo Sapiens Agenda. Mar 16
Tomb Raider
Taking over from Angelina Jolie as video-game heroine Lara Croft is Oscar-winning Swedish star Alicia Vikander in a new reboot. An origin story for the catacomb adventurer, this Tomb Raider promises decent acting as well as spectacle. Mar 16
Isle of Dogs
It's Wes Anderson's second stop-motion animation after Fantastic Mr. Fox, so you know what to expect: quirky humor, talking animals, Bill Murray and lots of the Texan auteur's usual handmade élan. Mar 23
Ready Player One
Steven Spielberg's first sci-fi movie since War of the Worlds follows gamers Tye Sheridan and Olivia Cooke into a VR world. Think Charlie and the Chocolate Factory meets Tron, all delivered with Spielberg's panache. Mar 29
Acrimony
Madea's Tyler Perry gets serious with a psychological thriller in which no one will be cross-dressing as a grandmother. Instead, Taraji P. Henson will be playing a wronged wife looking for payback. Mar 30
Comedy
Peter Smith and Sandy Honig's The Bongo Hour Slipper Room, Mar 7; $10–$25
Every month, two of New York's most beloved comedic minds craft a mysterious new night of deranged performances at the legendary Slipper Room, leading us to ask…what madness awaits at the Bongo Hour? Join night creatures Peter Smith, Sandy Honig, burlesque goddess Luna Love and silky-smooth musical director Ben Moss for this off-the-wall night of comedy, variety, music and dance breaks.
Handmaid's Tale: The Musical The Bell House, Brooklyn, Mar 8; $10–$15
Could the sheltered, groan-inducing millennial bastion known as Brooklyn become a dystopian terror state? Is New York destined to be the future base of Gilead? Fearless comedians Marcia Belsky and Melissa Stokoski take aim at their generation with Hulu's A Handmaid's Tale as their ammunition in this self-deprecating musical parody of the hit show. They bring Brooklyn's grim future to life with a cast of all-stars: Eudora Peterson, Sophie Santos, Karolena Theresa, Tim Platt, Greta Titelman, Drew Anderson, Arti Gollapudi, Farah Brook, Isabel Martin, Jr. and Tommy McNamara.
Thug Passion Presents Union Hall, Brooklyn, Mar 11; $8, at the door $10
One of NYC's most reliably dope duos—Courtney Fearrington and Shalewa Sharpe—bring their wickedly divine appreciation series of black cinema to Union Hall. Study up on the movie if you want to keep up—when it comes to roasting, these two go fast, funny and hard.
Las Culturistas Live: I Don't Think So Honey The Bell House, Brooklyn; Mar 16; $20
Matt Rogers and Bowen Yang—arbiters of pop trash and the comic masterminds behind the addicting pop culture podcast Las Culturistas—take over the Bell House for another riveting live adaptation of the show's crown jewel, a one-minute rant called "I Don't Think So, Honey." Fifty comedians will be granted one minute each to go on a bitchy screed about anything in culture that grinds their gears. Gird your loins, and prepare to memorize many new rules of culture.
Riverdale Live The Duplex, Mar 21; $10, at the door $15 plus two-drink minimum
The endlessly cheerful duo of Sophie Santos and John Trowbridge make a loving tribute to the high camp, hot bodies and hard aesthetic of the CW's dark Archie Comics adaptation. To prove their knowledge of the lovers of Kevin Keller, South Side Serpents and other Riverdale characters, Santos and Trowbridge will take on nearly every role from the series' cast. Hide your secret love-children and six-pack abs now—none will be spared from this satire.
Dance
Paul Taylor American Modern Dance at the David H. Koch Theater; Mar 8–25; $10–$175
The modern-dance legend is still going strong at 87. Among the many offerings in this three-week engagement are the world premiere of Taylor's 147th piece, Concertiana, as well as brand-new works by Doug Varone and Bryan Arias.
Heidi Latsky Dance: D.I.S.P.L.A.Y.E.D.at the Baruch Performing Arts Center; Mar 8–10; $21
Latsky, who has has done important work on themes of disability, explores our fascination with bodily difference in a new work that is part dance and part art installation. Featured artists include aerialist and double amputee Erin Ball.
Stephen Petronio Company: Bloodlines at the Joyce Theatre; Mar 20–25; $26–$66
Petronio extends the lineage of postmodern dance with a program that includes the premiere of Hardness 10, featuring original music by Nico Muhly. Also on the lineup are Merce Cunningham's Signals and an excerpt from Petronio's Underland.
Joanna Kotze: What will we be like when we get there at New York Live Arts; Mar 28–31; $15–$20
The ruthlessly elegant Kotze continues her investigation into process with a site-specific multimedia performance that reunites her with artist Jonathan Allen, dancer Netta Yerushalmy and composer Ryan Seaton.
Theater
Three Tall Womenat the John Golden Theatre; Feb 27–June 9; $49–$149
The ascendancy of Laurie Metcalf continues with the Broadway premiere of Edward Albee's Pulitzer Prize–winning 1994 drama, in which an elderly woman shares the stage with two younger versions of herself. Bookending Metcalf, age-wise, are Alison Pill and two-time Oscar winner Glenda Jackson.
Lobby Hero at the Hayes Theater; Mar 1–May 13; $99–$149
To christen its newly renovated flagship, the company revives Kenneth Lonergan's 2001 play about a conflicted security guard. Awkwardness avatar Michael Cera leads an ensemble that also includes handsome movie person Chris Evans.
Mean Girlsat the August Wilson Theatre; starts Mar 12; $99–$179
We want to say one word to you, just one word: Plastics. Tina Fey adapts her cult-fave 2004 film comedy, a sly depiction of predators in the high-school food chain, into a Broadway musical with tunes by Jeff Richmond and lyrics by Nell Benjamin (Legally Blonde).
Miss You Like Hell at the Public Theater; Mar 20–May 6; $70–$150
An undocumented Mexican immigrant and her estranged teenage daughter take a road trip across America in a timely new musical by Quaira Alegría Hudes (In the Heights) and singer-songwriter Erin McKeown. Lear deBessonet directs a company led by Daphne Rubin-Vega (Rent).
The Iceman Comethat the Bernard B. Jacobs Theatre; Mar 22–July 1; $79–$350
In Eugene O'Neill's long and pained drama, pipe dreams go up in smoke at a 1912 Greenwich Village saloon when drunken barflies are confronted with the feebleness of their delusions. Screen and stage royal Denzel Washington stars in the latest revival, directed by George C. Wolfe.
Art
"Grant Wood: American Gothic and Other Fables" Whitney Museum of American Art; Mar 2–Jun 10, $22; seniors, students $18; 18 and under free
The image of Ma and Pa—with Pa holding a pitchfork—is one of the most iconic in American Art. But there was much more to the artist behind it, Grant Wood, than that one painting. (For one thing, he was a closeted gay man living in the Depression-era Midwest.) With its wide selection of portraits, landscapes and scenes of rural life, this show will reacquaint viewers with a master they think they know, but probably don't.
"Yinka Shonibare MBE: Wind Sculpture (SG) I" Doris C. Freedman Plaza; Mar 7–Oct 14, free
British-Nigerian artist Shonibare (who appends the honorific MBE to his name in recognition of his receipt of Most Excellent Order of the British Empire) is adding some additional color to Central Park with and undulating Fiberglass sculpture covered in bold shapes sporting a palette of bright hues. According to the artist, the schemes is inspired by the beaches near his childhood home in Lagos, Nigeria, but they also recall the batik fabrics (produced in Indonesia by the Dutch to export to Colonial Africa) that have become a signature reference in his work.
"Before the Fall: German and Austrian Art of the 1930s" Neue Galerie New York; Mar 8–May 28, $20, seniors $15, students and educators with valid ID $10. Children under 16 must be accompanied by an adult, children under 12 not admitted. First Friday of each month 6–8pm free
The show title pretty much says it all for this historical survey focusing on the state of modern artists during the rise of Hitler. The Nazis, of course, would later ban all forms of modernism in favor of a style of realism heavy on the propaganda, and this exhibit presents work reacting to the gathering storm by such seminal figures as Max Beckmann, Otto Dix, Max Ernst and Oskar Kokoschka, as well as lesser known names like Richard Oelze.
"Being: New Photography 2018" Museum of Modern Art (MoMA); Mar 18–Aug 19, $25, seniors $18, students $14, children under 16 free. For discounts, order tickets in advance at moma.org. Fri 4–8pm free. Film tickets free with museum admission; screenings-only admission $12, seniors $10, students $8, children under 16 free
The theme of the 2018 edition of MoMA's annual round-up of emerging photographers is "lived experiences and circumstances." It's being tackled by a range of styles and genres from conceptual to more-or-less conventional portraiture.
"Like Life: Sculpture, Color, and the Body (1300–Now)" The Met Breuer; Mar 21–July 22, Suggested donation $25, seniors $17, students $12, members and children under 12 free
Jeff Koons meets Donatello as The Met Breuer explores 800 years of figurative tradition in Western sculpture with a survey that eschews chronological treatment for felicitous juxtapositions of various works across the centuries.
============================================================================================================================
January 19, 2018 – by City Guide News Desk
March in New York is usually a cool, rainy month, but fortunately the city offers nearly endless opportunities to explore indoors. From museums to galleries to dining and nightlife, the onset of spring is a great time to be in New York City. The highly anticipated David Bowie is exhibit comes to the Brooklyn Museum, and The Orchid Show returns to the New York Botanical Garden. On March 17th everyone is Irish for a day, with the city's taps pouring green beer and the St. Patrick's Day Parade filling Fifth Avenue for the oldest and largest parade of its kind in the world. For the best things to do in NYC in March 2018, check out our complete guide below.
Things to Do in New York in March: Exhibits
David Bowie as alt-ego Aladdin Sane, on his album cover, photographed in 1973 by Brian Duffy.
(3/2) David Bowie Is at Brooklyn Museum. The Brooklyn Museum serves as the final stop for this exhibit, which debuted in 2013 at London's Victoria and Albert Museum (since its opening, the exhibit has been seen by more than 1.8 million people). The show includes 300+ significant objects from Bowie's teens to his death in 2016, including handwritten lyrics, original costumes, photography, set designs, album artwork, and rare performance material. Many of the items will be exclusive to the Brooklyn Museum presentation. It's the first-ever retrospective of the visionary's body of work, exploring his creative process of reinvention, collaborations, and how his bold characterizations shaped his listeners' own identities.
PLUS
(3/3-4/22) The Orchid Show celebrates its 16th year at the New York Botanical Garden with a showcase of thousands of dramatically displayed orchids in the Enid A. Haupt Conservatory. This year's show features a series of installations crafted by Daniel Ost—each a living sculpture that celebrates the complex beauty of these stunning flowers. One of the world's leading floral designers, Ost uses flowers as a means of expression. His artistic creations will be tailored to the unique environment of the landmark Victorian-style Conservatory, complementing the architecture of the building while creating a transformative, dazzling spectacle of color, form, and texture. Orchids of seemingly every conceivable shape and provenance from the Garden's collections as well as from some of the finest growers in the world, including rare and iconic specimens, will be on display. During Orchid Evenings throughout the run of the exhibition, experience music, tours, and special performances, while cash bars will offer beer, wine, and cocktails for purchase. nybg.org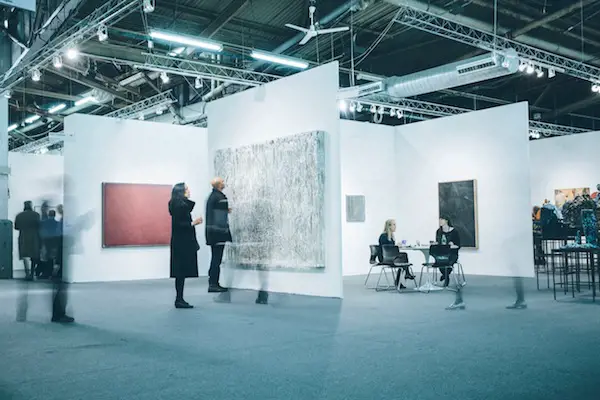 (3/8-3/11) Art lovers, the annual Armory Show returns to Pier 92/94 on the Hudson in midtown. New York's premier international art fair showcases over 200 galleries from around the world.
(Now-5/13) Tennessee Williams: No Refuge But Writing comes to the Morgan Library. The plays of Tennessee Williams (1911–1983) are intimate, confessional, and autobiographical. They are touchstones not only of American theatrical history but American literary history as well. During the period 1939 to 1957, Williams composed such masterpieces as The Glass Menagerie, A Streetcar Named Desire, and Cat on a Hot Tin Roof, cementing his reputation as America's most celebrated playwright. By 1955 he had earned two Pulitzer Prizes, three New York Drama Critics' Circle Awards, and a Tony. The exhibit highlights the playwright's creative process and his close involvement with the theatrical production of his works, as well as their reception and lasting impact. Uniting his original drafts, private diaries, and personal letters with paintings, photographs, production stills, and other objects, the exhibition tells the story of one man's ongoing struggle for self-expression and how it forever changed the landscape of American drama.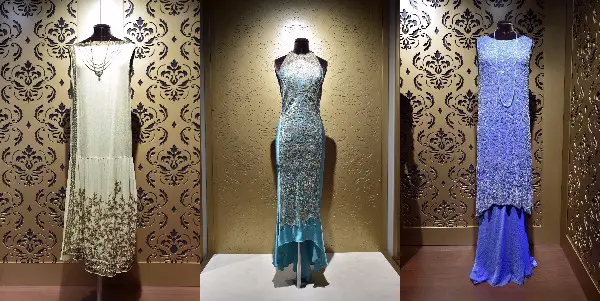 (Now-4/2) Extended! Downton Abbey: The Exhibition, based on the beloved television show Downton Abbey. Be transported to post-Edwardian England, where the characters and the iconic house come to life. You'll be immersed in the fascinating social history, culture, and some of the most memorable moments and sets from the show's six-season run, including Mrs. Patmore's kitchen and the servants' quarters.
(Now-3/28) Artist Josef Albers was best known for his vivid abstract paintings. A new show at the Solomon R. Guggenheim Museum provides fresh context on that work with a focus on Albers' black and white photographs, as well as his photo collages, in the newly opened Josef Albers in Mexico. Albers and his wife Anni traveled to Mexico many times over a period of more than 30 years, from 1935 through the 1960s. While there, they spent time at numerous archeological sites, from Uxmal to Chichen Itza. Albers took photos of everything from the landscape to shrines and monuments he encountered throughout the country; the resulting photo collages demonstrate his interest in geometric experimentation as seen through the influence of pre-Columbian art. The museum's airy, somewhat stark interior is a perfect foil for both the photos and the rich, colorful geometric shapes. Wander through, and then wander through again. This one's a treat.
(3/22-7/29) Public Parks, Private Gardens: Paris to Provence at the Metropolitan Museum of Art. Drawing largely on the encyclopedic holdings of The Met, this exhibition will illustrate the horticultural boom that reshaped much of the French landscape during the 19th century. As shiploads of exotic botanical specimens arrived from abroad and local nurserymen pursued hybridization, the availability and variety of plants and flowers grew exponentially, as did the interest in them. From paintings by the Impressionists to photographs of the era and vases made to display lush bouquets, this presentation of some 150 works will provide a fresh, multisided perspective on best-known and hidden treasures housed in a Museum that took root in a park: namely, New York's Central Park, which was designed in the spirit of Parisian public parks of the same period.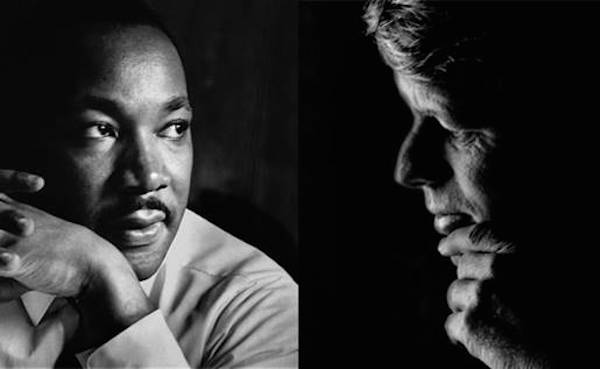 (2/16-5/20) To commemorate the 50th anniversary of the assassinations of Martin Luther King Jr. and Robert F. Kennedy in 1968, the New-York Historical Society presents an exhibition of photographs and artifacts honoring these visionary leaders who irrevocably changed the United States. Rebel Spirits: Robert F. Kennedy and Martin Luther King Jr. showcases approximately 60 photographs and 30 documents and artifacts that uncover the relationship between these historic figures.
As the centerpiece of the fourth floor, the gallery features 100 illuminated Tiffany lamps from New-York Historical's spectacular collection displayed within a dramatically lit jewel-like space.  Photo: Corrado Serra.
(Permanent) Also, The New-York Historical Society's Fourth Floor Renovation, now complete, includes a brand-new Tiffany Lamps Gallery in addition to the opening of its Women's History Center.
(Permanent) The Jim Henson Exhibition at the Museum of the Moving Image will celebrate the life and legacy of the famed Muppet creator, exploring both his prolific career and the enduring effect his work has on pop culture to this day. Visitors can expect to learn more about the creation of such beloved works as The Muppet Show, Sesame Street, Fraggle Rock, The Dark Crystal, and Labryinth, as well as to discover the cutting-edge experimental works Henson made throughout his career.
Things to Do in New York in March: Comedy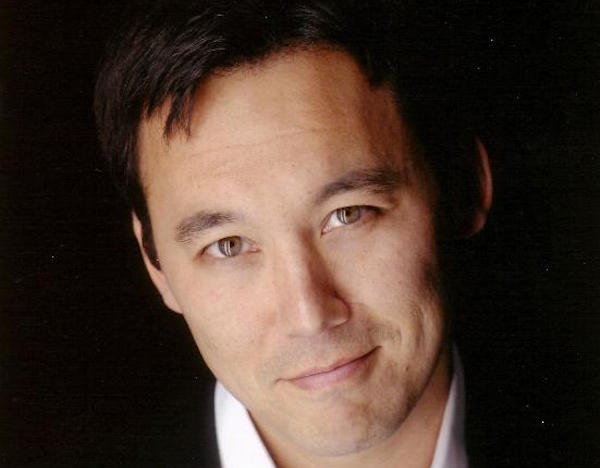 (3/15-3/17)  Steve Byrne, creator of Sullivan & Son, performs at Gotham Comedy Club.
PLUS
(3/1-3/3) Sinbad at Carolines.
(3/1-3/3) Carlos Mencia at Gotham Comedy Club.
(3/9-3/11) Shawn Wayans at Gotham Comedy Club.
(3/20) Jeremy McLellan at Gotham Comedy Club.
(3/22-3/24) John Witherspoon at Gotham Comedy Club.
(3/30-3/31) Lynne Koplitz at Gotham Comedy Club.
Things to Do in New York in March: Kids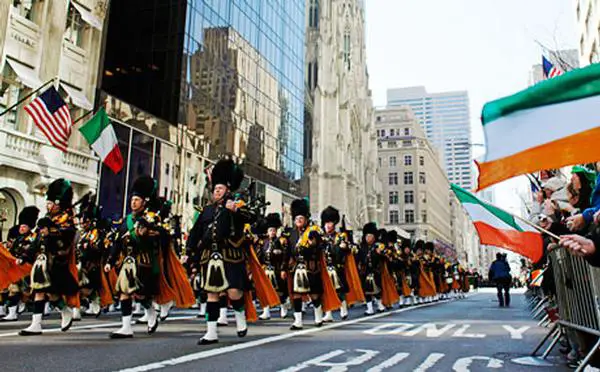 Photo: Joe Buglewicz
(3/17) Thirteen percent of New York traces its heritage to the Emerald Island, but on March 17th everyone in the city is Irish for a day. The city's main event is the St. Patrick's Day Parade, which marches up Fifth Avenue from 44th to 86th Street. Michael J. Dowling, president and chief executive officer of Northwell Health, will serve as Grand Marshal of the 256th version of the parade, which features bagpipes, bands, and dancers among its 150,000 marchers. The parade runs from 11am to 5pm, at which point the city's bars swell with revelers.
PLUS
(3/10) Craic Fest 20 presents the Kids Fleadh Saturday, March 10 at Cinepolis Theater (formerly Bow Tie Cinemas W 23rd St). A fun program of Award-winning Irish short films and Irish Step Dancing (Niall O'Leary dancers) ages 5-12 starts at 11:30am sharp. $10 for adults. $10 for kids. thecraicfest.com. You can buy tickets here. 
(Ongoing) Bronx Zoo Treetop Adventures. A new tree-high obstacle course features a variety of ways to test your agility and strength, from the 400-foot-long zip line to an aerial adventure park that features seven different courses, from beginner to expert. Swing, navigate and even skateboard; it'll make a great story. 7+, 50 lbs. and up. Bronx Zoo, 2300 Southern Boulevard, Bronx, Bronxzootreetop.com
(Ongoing) Explore the beautiful interactive exhibit Connected Worlds at the New York Hall of Science in Queens.
(Ongoing) Blue Man Group at Astor Place Theatre. Best known for their wildly popular theatrical shows, Blue Man Group combines music, comedy, and multimedia theatrics to produce a unique form of entertainment. The hour and forty five minute show is fun for the whole family. The show recently celebrated its 25th anniversary.
For more kids activities, check out our sister site nymetroparents.com!
Things to Do in New York in March: Music & Nightlife 
(3/21) The  Justin Timberlake: Man of the Woods Tour comes to Madison Square Garden.
PLUS
(3/2-3/3) Howard Jones Solo: The Songs and the Stories at City Winery.
(3/9) Astrophysicist Neil DeGrasse Tyson presents StarTalk: Science is Everywhere to Brooklyn Academy of Music (BAM). Part of RadioLoveFest. 
(3/10) The Chieftains perform at The Town Hall.
(3/10) Brooklyn Museum is the venue and House of Yes is the host at the Night of 1,000 Bowies Dance Party, in the  Martha A. and Robert S. Rubin Pavilion.
(3/17) St. Patrick's Day Celebration with Southside Johnny & The Asbury Jukes at B.B. King Blues Club & Grill.
(3/26) Chanteuse K.D. Lang performs at the Beacon Theatre.
Things to Do in New York in March: Sightseeing 

(Ongoing) Sweets for the Sweet! Grab your honey or friend this Valentine's Day for a cozy ride aboard A Slice of Brooklyn's Chocolate Tour, TripAdvisor's top-rated NYC tour company A Slice of Brooklyn Bus Tours  has launched its Brooklyn Chocolate Tour, which visits artisanal chocolate sites Jacques Torres Chocolate in DUMBO, The Chocolate Room in Cobble Hill, Raaka in Red Hook, and Li-Lac Chocolates in Industry City, Sunset Park. Offered every Monday, Wednesday, and Friday.
The largest VR entertainment center in the Western Hemisphere is New York's latest attraction: VR World. Get inspired by virtual reality in a diverse space with three floors that bring culture, gaming, and entertainment together. With over 50 experiences to choose from, VR World offers an unforgettable experience that's yours to create! Fight off droids, climb Mt. Kilimanjaro, race Formula One cars against your friends, and create a 3D masterpiece. The adventures are limitless.
Every year, at 11:59pm on December 31st, people from all over the world are focused on the Times Square New Year's Eve Ball. Millions of voices unite to count down the final seconds of the old year and celebrate the beginning of the new. Now you can get up close and personal with the Times Square New Year's Eve Ball at Ripley's Believe It or Not! Times Square. Press the button yourself and ring in the New Year every day of the year. A home to rare artifacts and thrilling interactive exhibits, Ripley's is for anyone who wants to immerse themselves in the unexpected and the unbelievable. Here's a coupon.
Things to Do in New York in March: Ongoing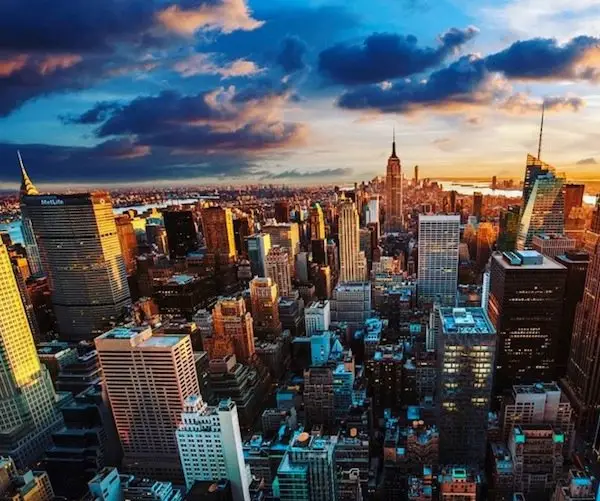 Bring a loved one to take in the breathtaking view at Top of the Rock. 
Visit the sites of Friends, Seinfeld, Trainwreck, Gossip Girl, Sex and the City and many other NYC film sites with On Location Tours.

Learn more about the fascinating history of New York City's Financial District with Wall Street Walks tours.
Grab a photo with Taylor Swift, One Direction, Lady GaGa and countless others at Madame Tussauds New York.
Zip up 100 stories in 60 seconds and see New York City atop One World Observatory.
Weather in New York in March
The old maxim "in like a lion, out like a lamb" certainly applies to New York weather in March. Expect the temperatures to steadily rise through the month, from a start on March 1 with average highs at 45 degrees Fahrenheit (7°C) and average lows right at freezing to 56 degrees Fahrenheit (13°C) for a high and 40 degrees Fahrenheit (4°C) for a low come March 31st. Days are getting longer, with about 7 hours of light. The heaviest coats can probably be left behind, but you'll still want to pack warmly, with hats, scarves, and gloves not being a bad idea. You can expect some outlier days, warmer or colder, with extremes of weather (wind, snow, sleet, freezing rain) not uncommon. Precipitation picks up, about double what it is in February. You can expect 12 rainy days in March, and another five snowy days. Pack your umbrella, and take note of all the great restaurants, museums, galleries, and bars in New York that make it easy to entertain yourself indoors.
==========================================================
The Best Things to Do in NYC, March 2018 Edition
Here's your essential guide to the biggest and best things to do in NYC for March 2018, welcoming the season of flowers, films and festivals.
METRO By Eva Kis / Published : March 02, 2018
We've got your guide to the biggest events of the month as we prepare to send off winter and welcome the season of flowers, films and festivals.
Sumo + Sushi
Three champion sumo wrestlers will show off the history and skills of their sport at the Playstation Theater while you dine on a Japanese bento box dinner during the first-ever Sumo + Sushi. Every ticket is a ringside seat for this unique affair, where a daring few will even get in the ring with the pros. March 3-4
Orchid Show
There New York Botanical Garden's annual Orchid Show returns the first weekend of March, with the flower extravaganza taking a fine art angle this year. Danish flower artisan Daniel Ost has created a series of "living sculptures" to fit into the environment of the garden's main Victorian-style Enid A. Haupt Conservatory. On Orchid Nights, enjoy the flowers with live performances, dining and drinks. March 3-April 22
Drone Film Festival
Getting a camera up in the air used to be only in the budget of the biggest movies, but drones have fulfilled the dreams of aspiring filmmakers around the world. The New York City Drone Film Festival — the first event of its kind when it debuted in 2014 — brings together enthusiasts and pros for two days of panels, screenings, production classes and more. March 3-4
The 90th Annual Academy Awards
The final (and largest) showdown for 2017 movie glory, the Oscars, goes down the first weekend of March. Will it be Jordan Peele's masterpiece thriller about race Get Out or Guillermo del Toro's woman-fish love story The Shape of Water win the night? It's been a wild year for movies, so you'll want to get to one of the viewing parties around the city to watch it with a good crowd. March 4
Slate's Culture Gabfest
To celebrate its 10th anniversary, Slate's Culture Gabfest is hosting a live show at Brooklyn's The Bell House where hosts Stephen Metcalf, Dana Stevens and Julia Turner as they put the world of entertainment through their witty, rigorous and insightful analysis. March 7
Winter Wine Festival
After huddling inside for three months, we're sure you'll appreciate strolling through a vineyard. The Winter Wine Festival transforms the PlayStation Theater into an indoor land of grapevines, with dozens of vintages from around the world for pairing with savory and sweet nibbles, with live jazz music to set the mood. March 10
Coffee & Tea Festival
Caffeine lovers, mark your calendars for the biggest weekend of your year: the Coffee & Tea Festival, back for a 13th year of everything from java to matcha. More than 100 exhibitors from around the world gather at the Brooklyn Expo Center to to show off the latest coffee- and tea-brewing tech (and, of course, offer tastings), baristas hold seminars and food vendors will help settle your jitters. Serious fans have a new VIP ticket ($35) that allows two extra hours of tasting and comes with a goodie bag, $10 and up, March 10-11
Asia Week New York
Asian art and culture take the spotlight during the annual Asia Week New York with museums, cultural societies and galleries around the city staging limited-time exhibitions, showing rare pieces of their collections and holding talks and demonstrations all about Asian arts. Highlights include the opening of the Divine Feminine showcase of Nepalese art at Tibet House and a talk on real and imagined landscapes at the Met. March 15-24
Queens World Film Festival
Organized by theme, the annual Queens World Film Festival always manages to put its finger on the pulse of what we're thinking about here in New York and Beyond. There's no better chance to catch a glimpse into the strange and wonderful experience of being human, whether it's the short films series about young LGBTQ adults' coming out stories or the anxieties of real and metaphorical revolving doors. March 15-25
St. Patrick's Day
The luck o' the Irish smiles on us all again when St. Patrick's Day comes round this month (and on a Saturday to boot!) While traditionally the holiday marks the death of the patron saint of Ireland with a day of cultural celebrations, it's more commonly known as the day to eat, drink and wear green things — just remember to be cool when you bring the craic. March 17
Holi in the City
The Indian festival of colors Holi is a chance to rejoice at the end of winter (well, almost) and welcome spring by painting everyone and everything with rainbow-colored powders. Wear white to take part in the festival during two daytime parties at the four-level club Stage48's Holi in the City on March 17 and March 31 when revelers will be doused in colorful powders while enjoying food and drinks on the rooftop lounge. Must be 21+, $35-$50, Noon-7 p.m.
Rocktopia
With Bruce Springsteen packing in full houses nightly on Broadway, expect to see more music-driven ideas in traditional theaters. Rocktopia at the Broadway Theatre promises to be an intriguing melding of genres: a full classical orchestra and choir will back a rock band and pop/rock singers including Pat Monahan of Train to merge their two musical worlds into a new kind of anthemic genre. March 20-April 29
Dine in Brooklyn
Brooklyn's own Restaurant Week is a great excuse to find some deep cuts in the borough's hotter than ever restaurant scene. At $28 for three-course prix fixe dinners, $15 two-course lunches and $12 weekend brunch, the prices during Dine in Brooklyn are much better than the broader NYC Restaurant Week, with dozens of options throughout the borough. March 20-30
Affordable Art Fair
Start your art collection by getting in on the ground floor with up-and-coming artists at the Affordable Art Fair, going on at the Metropolitan Pavilion. Over 300 contemporary artists, both new and established names, are represented at this casual, approachable event featuring everything from watercolors to lithographs, etchings and screen prints. Prices range from $100 to $10,000. March 21-25
Architectural Digest Design Show
Spring cleaning got you thinking about refreshing your space? For four days, 400 brands take over Piers 92 and 94 in Chelsea during the 17th annual Architectural Digest Design Show. Their dozens of fully furnished "vignettes" display the latest in kitchen, bath, bed and living room designs from indie makers and established names, plus chats with designers, cooking demos and more. March 22-25
Macy's Flower Show
For two weeks only, the glittering halls of Macy's Herald Square become display cases for blooms from around the world (along with bouquets of on-theme merchandise) during the Macy's Flower Show. This year's theme is Once Upon a Springtime, with tons of fairytale displays (last year, they put a functioning Ferris wheel in the store!) and many more surprises. March 25-April 8
New Directors/New Films 2018
Hollywood is starting to put the reins of big movies in the hands of women and non-white filmmakers, with amazing results like Black Panther and I, Tonya. New Directors/New Films has been highlighting the work of emerging creatives from around the world for 47 years, curated by the Museum of Modern Art and the Film Society of Lincoln Center. The festival is split between the two venues, with 35 films over the festival's 12 days. March 28-April 8
The return of Smorgasburg
As sure a sign of spring as new blossoms and tank tops is the return of Smorgasburg to the great outdoors of Brooklyn. Smorgasburg Williamsburg will reopen at East River State Park on Saturdays starting March 31, while Smorgasburg in Prospect Park breezes back onto Breeze Hill on April 1.
==========================================================
TOP 10 THINGS TO DO IN MARCH / FREE TOURS BY FOOT.
Below is our top 10 list. If you are considering visiting many of NYC's top attractions, then you might want to consider a tourist discount pass, which could save you considerable money. Read our post comparing the different tourist discount passes. Several bus tour companies, including hop-on, hop-off buses, also offer discounts and deals.
Big East Men's Basketball Tournament March 1- 4, 2018 (starts February 28)
Since its formation in 1980, this tournament is now the most popular conference championship in men's collegiate basketball and features some of the best teams in the U.S. The tournament held over three days is a thrilling display of powerhouse players from some of the best men's college basketball teams of today. Location: Madison Square Garden 7 Ave at 32nd St. Tickets range from $10-$45 at the start of the tournament and as the stakes rise, so do ticket prices to $35-$150.
See Bob Weir and Phil Lesh at Radio City Music Hall March 2 & 3, 2018Bob Weir and
Along with now deceased Jerry Garcia, these two musicians founded The Grateful Dead in the late 1960s. Now Weir and Lesh are coming together for two nights of special music at a very special venue.
The Orchid Show at The New York Botanical Garden March 3 – April 22, 2018 (map)
The 16th annual Orchid Show is offering visitors so much more than a chance to surround themselves by the beauty of thousands of varieties of orchids. Visitors can learn about the wild adventures of orchid hunters, individuals who were caught up the 19th-century "orchidelirium," and risked their lives hunting rare orchids found only in the deepest jungles around the world. Tickets: Adults: $20; Seniors (65+): $18; Students (with valid ID): $18; Children (2–12): $8 Children under 2: Free. Members: Free
The Armory Show March 8-11, 2018 at Piers 92/94 at 12 Ave & 55th St (map)
The Armory Show is one of the most prestigious, highly-anticipated events in the art world, attracting artists, galleries, collectors, critics and curators and members of the public who enjoy great works of art. The show's primary location is at the piers, but additional art events and exhibitions are also scheduled throughout New York City. Tickets range from one day passes at $45 a day to all 4 days for $80..
Asia Week March 15 – 24, 2018
This annual celebration of Asian art offers non-stop exhibitions, auctions, films, lectures, curator talks, and tours presented by leading international Asian art specialists. Major museums participating are the Brooklyn Museum, the Noguchi Museum, the Museum of Chinese in America and the Rubin Museum of Art, each of which has substantial and impressive collections of Asian art. Click Asia Week for the very extensive calendar of events. Some events are free, others have a fee.
Saint Patrick's Day Parade March 17, 2018 11:00 am to 4:30-5:00 pm.
The parade route starts 44th Street and 5th Avenue and continues on 5th avenue to all the way to 79th St, finishing at the American Irish Historical Society at East 80th Street. This annual parade draws thousands of people from all over who come to celebrate their Irish heritage or just join in the festivities. There will be lots of green everywhere from adults dressed like leprechauns and dogs with green bow ties. Be sure to stop in St. Patrick's Cathedral while you are there.
TIP: The parade is not the only fun on St. Patrick's Day. Pub crawls and celebrations in bars will be happening everywhere.
Macy's Flower Show March 25 – April 7, 2018
For two weeks, this famous iconic New York department store showcases garden installations created by leading floral experts. The show includes beautiful, bright floral arrangements as well as special events including live music, kids' activities, and seminars will take place throughout the show. For more information and a full schedule of events, click here. Free. Macys Department Store at W. 34th St. and 6th Ave. (map). Hours: Mon-Thurs. 10 am-10 pm. Fri. & Sat. 9 am-10 pm. Sunday 11 am- 9 pm.
New Directors/New Film March 28 – April 08, 2018
This collaborative film fest between Museum of Modern Art and Film Society of Lincoln Center is celebrating its 45th year of showcasing the newest most innovative filmmakers from around the globe. Some of the directors whose careers have been launched at this festival in the past are of Pedro Almodóvar, Spike Lee, Darren Aronofsky and Wong Kar-Wai. Visit their website for full information. For a list of films being debuted and to purchase tickets, click here. Location: Various venues near Lincoln Center (map).
New York International Auto Show March 30 – April 8, 2018 (kid-friendly)
For 117 years, the New York Auto Show has been a place for the world's leading car makers to show off their latest and greatest offerings. Car debuts, along with the most innovative automotive technology are a big part of this event. This is a great family-activity especially if you've got kids who like bright, shiny new cars! Tickets: $17 adults (ages 13 and up), $7 child (12 and under), children 2 and under free. For more information, visit their website. Location: Jacob K. Javits Convention Center, 655 W. 34th St. at Eleventh Ave. (map)
Visit the Statue of Liberty for Women's History Month (kid-friendly)
March is Women's History Month and what could be finer than to commemorate it than a trip to Lady Liberty! March is a good time also because it is still off-peak tourist season so lines are shorter, saving you time.
===========================================================
Best March Events in NYC / NYCGO.COM
Break out of those winter blues with springtime events like the beloved Orchid Show at the New York Botanical Garden, the St. Patrick's Day Parade down Fifth Avenue and the Macy's Flower Show. Sports fans can look forward to the return of Red Bulls and New York City FC soccer and the beginning of the Mets baseball season. Don't miss the City's biggest museum exhibitions that premiere in March: David Bowie is at the Brooklyn Museum and Unseen Oceans at the American Museum of Natural History among them. For details on these and many other happenings, read on..
Museums & Galleries
The Armory Show
Mar 8 – Mar 11
The Armory Show, on Piers 92 and 94, is a top international art fair devoted to the most important artworks of the 20th and 21st centuries. The show combines a selection of the world's leading galleries—more than 200 of them from 30 countries around the world—with an unsurpassed program of art events and exhibitions at the fair venue and throughout New York City.
Film & TV
New Directors/New Films
Mar 28 – Apr 8
Co-curated by the Film Society of Lincoln Center and the Museum of Modern Art, this yearly festival celebrates the most innovative voices in filmmaking from a broad range of international filmmakers at the start of their careers. Now in its 47th year, the festival has helped ignite countless careers, including those of Pedro Almodóvar, Spike Lee, Steven Spielberg, Darren Aronofsky and Wong Kar-wai. Explore new works by the next generation of auteurs, with screenings at MoMA and Lincoln Center. This year's festival features two award-winning documentaries from Sundance as the opening and closing night films; Stephen Loveridge's Matangi/Maya/M.I.A., an intimate look at the global rap sensation, and RaMell Ross's Hale County This Morning, This Evening, a poetic portrait of African-American families in rural Alabama..
Sports
Big East Men's Basketball Tournament
Mar 7 – Mar 10
Since 1983, the Big East Men's Basketball Tournament has been a can't-miss event with lively student and alumni cheering sections and memorable performances by greats like Patrick Ewing of Georgetown and Chris Mullin of St. John's. This season, players from those schools will try to make themselves part of Big East lore as they take on Butler, Creighton, DePaul, Marquette, Providence, Seton Hall, Villanova and Xavier for bragging rights and an automatic bid to the NCAA Tournament. See the full Big East Tournament bracket and purchase tickets at ticketmaster.com/bigeast. Single-session tickets go on sale at noon on Saturday, January 13.
Music
Harkness Dance Festival
Feb 23 – Mar 24
This year marks the 24th edition of this annual celebration, put on by 92Y's Harkness Dance Center. Among the emerging artists to perform are Abby Z and the New Utility, Pigeonwing Dance and Urban Bush Women. New York Theater Ballet will perform three of Jerome Robbins' rarely seen ballets—Septet, Concertino and Rondo—in honor of the choreographer's would-be 100th birthday.
Performing Arts
The '60s: The Years that Changed America
Jan 14 – Mar 24
Carnegie Hall's annual festivals are normally pegged to a musical item; however, the inspiration for this dive into the 1960s is Pulitzer Prize–winning author and journalist Robert A. Caro, biographer of Robert Moses and Lyndon Johnson. This festival explores the overlap of music, protest and social change during the decade with programming featuring David Crosby with Snarky Puppy, the Philip Glass Ensemble and a multimedia concert focusing on musical responses to the Vietnam War. Lectures, panels, exhibits and other citywide public programming complement the shows.
Concerts
Bridget Everett and the Tender Moments
Feb 26 – Mar 3
The astonishing, totally fearless Bridget Everett has had a bona fide breakout year in film (Patti Cakes) and TV (Lady Dynamite), culminating in the pilot of an Amazon series of her very own, the endearingly raunchy Love You Too. The towering sex goddess's triumphant set at her usual stomping grounds, Joe's Pub, finds her belting and oversharing as only she can, and she never fails to shake up the room with hits like "Boob Song." Not to be missed.
Festivals & Parades
St. Patrick's Day Parade
Mar 17
Whether you hail from the Emerald Isle is of no consequence—on St. Patrick's Day, everyone can lay claim to being at least a little bit Irish (even the City's bagels and beer, which go green for the occasion). The parade itself lays claim to being the oldest (it was first held in 1762) and largest of its kind in the world. So clad yourself in kelly green and watch bagpipers, marching bands and assorted revelers from near and far as they march up Fifth Avenue from 44th Street to 79th Street. The parade starts at 11am and typically ends by 5pm.
Read More
Shopping
Macy's Flower Show
Mar 25 – Apr 8
For two weeks, the clothing and accessories won't be the only colorful items on display at Macy's. During its annual flower show, the iconic department store hosts beautifully bright floral arrangements, live music, kids' activities and seminars. This year's theme is Once Upon A Springtime.
Arts & Culture
Whiteout
Nov 16, 2017 – Mar 25
Erwin Redl's modern art installation Whiteout takes over a section of Madison Square Park this winter. The work features hundreds of transparent white spheres embedded with LED lights that are arranged in two large sections, suspended from a square grid made up of steel poles and cables. Because they are suspended, the orbs will move with the wind, creating a shifting light effect during the dark months of winter.
Shopping
Meatpacking District: Open Market
Mar 8
Each year, this indoor market serves up a survey of the Meatpacking District's best food, drink, fashion and tech. After purchasing tickets, guests can sample delicious neighborhood eats and cocktails (from vendors like Megu, Soho House, STK Downtown) and shop a sample sale of the area's chicest wares—Rag & Bone and Helmut Lang are just a few of the many labels on hand. Look out for highly recognizable hosts Diane von Furstenberg, Andrew Rosen, Mazdack Rassi and Gary Kline amidst the crowds. Uberhipster DJs and sunglasses-making sisters Coco & Breezy are in charge of tunes for the night.
Nightlife
Broadway at The Pierre
ongoing
Broadway comes to the Upper East Side, courtesy of upscale hotel The Pierre. The hotel's Two E Bar & Lounge is hosting a Broadway-themed series that features costume displays and show-themed cocktails along with a special live performance each month featuring select cast members from current Broadway shows. Visit the bar's website for dates and details on these special monthly performances as they are announced.
============================================================
 By Alison Durkee, ThoughtGallery.org
March is here, and as the winter weather prepares to give way to spring, New Yorkers will be able to enjoy Women's History Month, St. Patrick's Day, and plenty of other exciting events. Spend your March with these talks and events spanning everything from lady pirates to Buddhism and the brain.
Thursday, March 1. Serve yourself at this talk focused on the African Americans who have served on the President's food service staff, dating back to the days of George Washington. Mount Vernon Hotel Museum & Garden.
Catch talks on brain science in conjunction with filibusters, yoga, and Jimi Hendrix among our picks for the best smart things to do in NYC this weekend.



Friday, March 2
Former federal prosecutor Paul Butler comes to Revolution Books to talk about his new book, Choke Hold, which posits that the system is functioning as power wishes it to: "black men are always under watch, and police violence is widespread—all with the support of judges and politicians."
A panel of artists and Natural History Museum veterans get together for a Central Booking Art & Science Discussion Panel on Fossils: An Imperfect Messenger. They'll look at the improbable journey of clues from the distant past and what our projections on them tell us about ourselves.
Former Texas state senator Wendy Davis became a national name with a feat of endurance: her nearly 13-hour filibuster in 2013 to delay a Texas abortion bill. Find her at the Rubin on Friday night with emotion scientist and psychology professor Tracy Dennis-Tiwary as they discuss willpower and The Brain During a Filibuster.
Test your knowledge of New York City at the 11th Annual Panorama Challenge on Friday night at the Queens Museum.
Saturday, March 3
"Our obsession with food is a sign of our growing sense of powerlessness," is the provocative opening notion for religion professor Michael Haltenberger's Saturday Think Olio session at the Brooklyn Art Library. He'll delve into our sense of individualism and work toward a more mindful approach.
Celebrate Idealist Day with the multi-generational afternoon Play and Develop Across the Lifespan at the East Side Institute.
Saturday, March 3. Dive into Ocean Luminaries, an evening of discussions and performances on marine research and the world's oceans. American Museum of Natural History.
Sunday, March 4
It's been almost 19 years since Vladimir Putin assumed his first Russian premiership. Along the way he's accumulated an estimated $200 billion dollars. Has Russia had enough? International affairs expert Ralph Buultjens looks at that nation's prospects, and the future of Russo-American relations. 92nd Street Y.
This is your brain on yoga. New York's Brain Awareness Week 2018 gets underway with a look at neuroanatomy and neurophysiology as they relate to the mind at pose. Meditation, practice, and meditation are all included. Dharma Yoga Center.
Sunday, March 4. Get the pointe at the Museum of the City of New York's family-friendly Herstory Day, which will feature a live interview with ballerina Misty Copeland.
Or look at brain science and Jimi Hendrix. The Cornelia Street Cafe hosts an "Entertaining Science" evening that mashes up Professor of Neural Science André Fenton with solo guitar virtuoso Dario Acosta Teich. The evening will include the latest science of how experiences change brains (and futures), and how diverse musical influences are creating new directions and techniques for the guitar.
---
Two talks on Borneo, political philosophy, and Samuel R. Delany

highlight our picks for the best

smart things to do in NYC this week.
Monday, March 5
As Plato put it, "The price good men pay for indifference to public affairs is to be ruled by evil men." But then modern lives are busy. The next session of Skye & Massimo's Philosophy Cafe debates political engagement, with guidance from Simone de Beauvoir and her advocacy against the state of "absurd vegetation" that awaits those who wash their hands of their public fates. New York Society for Ethical Culture.
Hear from New York Times bestselling author Carl Hoffman as he discusses his new book and his own journey into "the world's last Eden." He'll describe the two seemingly opposing subjects of his research, Swiss traveler Bruno Manser, accepted in an indigenous tribe before disappearing without a trace, and American Michael Palmieri, who became one of the world's most successful field collectors of tribal art. The Explorers Club.
Fifty years later: national security and foreign relations Max Boot moderates a conversation on the pivotal Tet Offensive and how it impacted the remainder of the war and the path of the Cold War. New-York Historical Society.
Tuesday, March 6
Favor curry at this discussion on J. Ranji Smile, the country's first celebrity chef, who brought Indian cuisine to America at the turn of the 20th century. Prospect Heights Brainery.
Samuel R. Delany is just one of the big-name authors you'll find at a Grolier Club panel discussion in tandem with the club's current second-floor gallery show, "A Conversation Larger Than the Universe": Science Fiction and the Literature of the Fantastic from the Collection of Henry Wessells.
Wednesday, March 7
Primate dietary ecologist Dr. Erin Vogel shares her research on wild orangutans from the tropical forests of Sumatra and Borneo. She'll reveal how their diets, behavior, and metabolism provide insights into human conditions. American Museum of Natural History.
Cast your ballot at this examination of voting rights in 2018 and how Americans can fight to expand access to the ballot box. Marlene Meyerson JCC Manhattan.
This month's Happier Hour: Philosophy to Make Your Life Suck Less brings in artist-activist Genesis Be and an all-female panel. They'll celebrate International Women's Day (one day early) while looking at how the wisdom of the past can being out the revolutionaries of today. Caveat.
Thursday, March 8
Historian Jamie Warren leads a Think Olio Read-In of the 2nd Amendment. She'll argue that the real battle over gun sanity is for public opinion, which tends to be misinformed about the original purpose of the amendment (not there to protect individual liberty) and the Bill of Rights in general. Slavery's role in constitutional law and a close reading of the 14th Amendment are included, on the way to a better understanding of the right to bear arms. Judson Memorial Church.
When Ava DuVernay was nominated for an Oscar for her mass imprisonment documentary 13th she became the first female African-American director to be so honored. Her adaptation of Madeleine L'Engle's A Wrinkle in Time, being released next month, makes her the first woman of color to direct $100 million dollar film. Hear from DuVernay in person at a TimesTalks conversation that reflects a rise of other voices. The New School.
Take a different tack on Women's History Month with a book talk on Pirate Women: The Princesses, Prostitutes, and Privateers Who Ruled the Seven Seas at the South Street Seaport Museum.
Unbelievably, one in five Americans now uses psychiatric drugs. Lauren Slater, a patient herself, follows up on her book Prozac Diary with Blue Dreams: The Science and the Story of the Drugs That Changed Our Minds. This week she talks about the people and science behind this massive industry, and the author's appraisal of her own costs and benefits derived from the world of anti-depressives. Greenlight Bookstore.
Neil deGrasse Tyson, Chelsea Clinton, and Ira Glass join talks on human and animal perversions on our list of top picks for the best smart things to do in NYC this weekend.

Friday, March 9
Astrophysicist and star of StarTalk Neil deGrasse Tyson returns to BAM for the RadioLoveFest. He'll be joined by the hosts of StarTalk All-Stars and Playing with Science for a session called "Science Is Everywhere." They'll show off the major, if occasionally overlooked, role that science plays in our lives.
A session on how best to exploit creative potential highlights this month's Nerd Nite at Littlefield. Also on the docket: E.T. and how it captured imaginations, and animal depravity.
Or skip animal depravity to delve into the human kind (or at least the judgments laid on Perverts, Creepers, and Freaks: A History of Sexual Perversions.) Historian Jamie Warren leads a Think Olio at The Strand that questions what we call "normal" as it covers "the history of sexual insiders and outsiders from the colonial era through the twentieth century."
Saturday, March 10
Learn about George Washington's spies and the pivotal role they played in the American Revolution on a walking tour of the actual spots where their plied their craft.
Delve into one specific American life at this event with Ira Glass on lessons from his own story. Brooklyn Academy of Music (BAM).
Sunday, March 11
Persist at this event with former First Daughter Chelsea Clinton to celebrate her new book She Persisted Around the World: 13 Women Who Changed History. Brooklyn Public Library – Central Library.
Brooklyn's powerHouse Arena hosts a dual book event, as Chris Hayes appears in support of his 2017 title A Colony in a Nation, which looks at America's parallel criminal justice systems; and Issa Kohler-Hausmann's Misdemeanorland, which drills into the human toll of early-'90s "broken windows" policing.
Taste of Science joins Brain Awareness Week for the session Consciousness: The Power and Vulnerability of the Brain at Drom in the East Village. Enjoy an informal setting for a look at what anesthesia can tell us about about our sentience and "how neuroscientists identify the brain architecture that underpins consciousness."
Monday, March 12. Raise the curtain on women in entertainment at Women's Day on Broadway, a day of panel discussions with women on Broadway and in the entertainment industry.
Tuesday, March 13. Look forward to the past at What Will Be Different for Historians in a Changing America?, a consideration of the role of historians in public discourse in the age of "alternative facts." Schomburg Center for Research in Black Culture.
Wednesday, March 14. Thank your lucky stars – and then realize you don't have to – at this discussion breaking down the science of luck and how we can generate it for ourselves. Rubin Museum of Art.
Thursday, March 15. Question democracy at this seminar on the nature of self-government and Michel Foucault's Radical Prescription for Democracy. Brooklyn Academy of Music (BAM).
Buddhism & the brain, tech & sex, and PutinCon 2018 highlight our picks for the best smart things to do in NYC this weekend.

Friday, March 16
It's been almost 19 years since Vladimir Putin assumed his first Russian premiership. Along the way he's accumulated some $200 billion dollars. And on Sunday, Russians will re-elect him to another 6-year term. Learn more about the man driving wedges into the West at a special all-day PutinCon, featuring talks from Garry Kasparov, Preet Bharara, Masha Gessen, and dozens more.
Think Olio hosts a duo of talks on tech and sex at The Strand. Lawrence Cappello looks at "The Great Laws of Technology" and Skye Cleary tackles "Morality and Sexbots."
Saturday, March 17
Celebrate St. Patrick's Day with a good book thanks to the 8th Annual Irish Arts Book Day, which distributes free books by Irish, Irish-American, and Caribbean authors throughout the five boroughs. From 9am until the books run out. Irish Arts Center.
Or mark St. Patty's with the Merchant's House Museum, which will be offering the back-stairs tour "A Tribute to the Tredwells' Irish Servants with Bridget Murphy" at three afternoon slots.
Sunday, March 18
Join reincarnate lama HE Dza Kilung Rinpoche and neuroscientist György Buzsáki as they look at time through the lenses of Buddhism and the brain. Rubin Museum of Art.
Join the monthly meetup of Reasonable New York as they gather in downtown Brooklyn to host Sharon A. Hill, advocate for science appreciation and author of Scientifical Americans: The Culture of Amateur Paranormal Researchers.
Riverside Church hosts a screening and conversation with Justice Travel, a social impact travel company. The film, To End a War, provides a documentary look at the peace process in Columbia.
Talks on a long-lost tomb, the world's last Eden, quantum physics and time, the partisan brain, and the magic of Vertigo

—

and that's just Monday! Read on for

our picks for the best

smart things to do in NYC this week.
Monday, March 19
A recurring theme of the last months is the rise of tribalism, across religion and politics, superseding supposedly core beliefs. The Secret Science Club welcomes social neuroscientist Jay Van Bavel, who will explain what the social brain is and how it evolved. He'll also ask the question, "can our political ideologies influence not only how we vote, but also how we perceive reality?" The Bell House.
Be among the first few people in over 1,300 years to know the location of the tomb of Palenque king Chan Bahlum as archaeologist Jim Turner reveals the results of decades of research. Along the way you'll learn about the discovery of a megalithic monument larger than the Sphinx, and the astronomical knowledge, unmatched even today, which allowed a total solar eclipse to align with the tomb "one degree above the ocean horizon at sunset at the end of a 5,000-year calendar cycle." The Explorers Club.
On the eve of the opening of the new Americas Society exhibition Planning the Metropolis in Latin America, 1830–1930, a panel of scholars and curators examines a century's worth of growth and transformation in Latin American urban centers.
Honoring women in science, feminist theorist Karen Barad looks at quantum physics and the way the field can confound modernist conceptions of time in the talk Undoing the Future–Troubling Time/s, and Ecologies of Nothingness. Barnard College.
Hear from New York Times bestselling author Carl Hoffman as he discusses his new book and his own journey into "the world's last Eden." He'll describe the two seemingly opposing subjects of his research, Swiss traveler Bruno Manser, accepted in an indigenous tribe before disappearing without a trace, and American Michael Palmieri, who became one of the world's most successful field collectors of tribal art. The Half King.
Philosophy professor Nickolas Pappas takes on Alfred Hitchcock's Vertigo. James Stewart's Scotty has been compared to Orpheus; Pappas will argue that he's worth comparing to Admetus—who wished he could be Orpheus—while delving into the spell cast by a masterpiece. Cornelia Street Cafe.
Tuesday, March 20
Historian Drew Gilpin Faust, President of Harvard University, talks about her work as a Civil War historian and the broad importance of universities for American society. She'll be joined by entrepreneur and philanthropist David M. Rubenstein. New-York Historical Society.
The poster "Rosie the Riveter" was seen by Westinghouse employees for a two-week period in 1943 and then not again until the image was stumbled upon and repurposed four decades later. ("Rosie" herself, Naomi Parker-Fraley, was 88 when she first saw it.) Graphic designer Bonnie Siegler's new book, Signs of Resistance: A Visual History of Protest in America, tells stories like these while mining rich veins of history, democracy, and design. The Strand.
Wednesday, March 21
A scanning of headlines will remind you that evil has yet to be eradicated in this world. (If there is even such a thing as evil.) Philosophy educator Jeanne Proust applies critical thought to the historicity of evil, the feelings it inspires, and whether we should still be using the concept in civil conversations. Nowadays.
Find philosopher Edward S. Casey in conversation on his new book, The World on Edge (Studies in Continental Thought). Casey will apply his expertise in continental philosophy to look at our perception (or lack thereof) of edges, from the configuration of our spaces to the on-the-edge realm of crises. Book Culture.
Thursday, March 22
Invest in this walking tour on the women who have shaped the history of Wall Street. Museum of American Finance.
Best-selling author Robert Wright's newest book, Why Buddhism Is True, combines evolutionary psychology and the latest in neuroscience to back the philosophies of Buddhism. Catch him in conversation with the President of Union Theological Seminary, Serene Jones, as Wright explains how we can outflank our brains' predilections for negativity through the practice of meditation. 92nd Street Y.
Fake news and conspiracy theories aren't exactly newcomers to American life. Writer and technologist Rex Sorgatz has been studying them for years, and he'll present his findings, and his new book on the topic, to a panel of experts at The Strand.
mm
Friday, March 23. Take in the stars at this lecture on Cool Stars, Hot Exoplanets, which will be followed by a stargazing session. Columbia University.
Saturday, March 24. Get a radical view of the East Village on this walking tour of the neighborhood's rebellious past. 92nd Street Y.
Sunday,March 25. Bounce back at this talk exploring how we can fortify our resilience. New York Society for Ethical Culture.
Monday, March 26. Take a page from the "badass librarians" who moved 377,000 medieval Arabic manuscripts to safety away from Al Qaeda's rule. The Explorers Club.
Tuesday,March 27. Go to Mars, or at least as close as you can, with the latest high-res imagery from the red planet. American Museum of Natural History.
Wednesday,March 28. Whether you're a Carrie or a Samantha, you'll be sure to enjoy Sex and the So-Called City, which revisits the long running series and expands on its urban themes. Storefront for Art and Architecture.
Thursday, March 29. You won't have to beware the Ides of March at this talk explaining the concept of Roman time and how it evolved in the Middle Ages. Morgan Library & Museum.
Friday, March 30. Look to the future with a duo of talks, one on Sir Thomas More's share in our current dystopia, and the other an examination of Afrofuturism. The Strand.

Saturday, March 31. Cover your tracks on this walking tour of lower Manhattan exploring the history of crime in NYC. New York Local Tours.
==========================================================
---
My Goodness! That seems like it must be  everything that is going on in this town this month. But maybe not, we are still searching.
Remember, these sites have been selected because they all do a first rate job publishing NYCity event info. I hope you will click on their hot links to see what they have to offer.