These sites have been selected because they all do a first rate job publishing NYCity event info. I hope you will click on their hot links to see what else they have to offer.
============================================================
 They say April showers bring May flowers, which makes the merry month of May a terrific time to be in New York City. Mother's Day, Fleet Week and its special festivities at the Intrepid Sea, Air & Space Museum, and the unofficial kick-off of summer on Memorial Day are also among the highlights. Read on for the best things to do in NYC in May.
Things to Do in New York in May: Exhibits
(5/3-5/5) Frieze Art Fair. Head over to Randall's Island Park this spring to experience the contemporary art world in an alfresco environment. Interact with public installations, sit in on "Frieze Talks," enjoy the Frieze Art Fair's Reading Room, and of course, lay your eyes on some of the most talked about artwork in the city. friezenewyork.com
(5/3-5/6) Art New York  at Pier 92/94, an important exhibition facility for the arts that annually attracts over 150,000 collectors. Art New York will offer both noteworthy and fresh works by important artists from the modern, post-war, and pop eras, and feature paintings, photography, prints, drawings, design, and sculpture.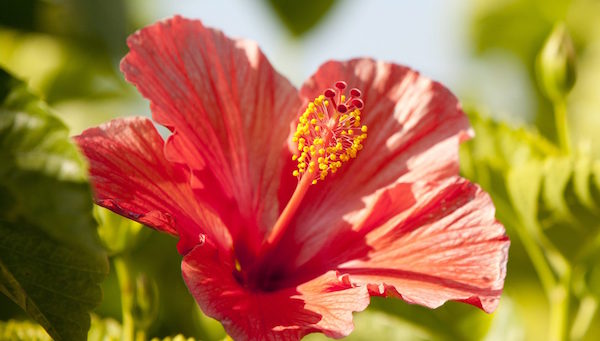 (5/19-10/28) Georgia O'Keeffe: Visions of Hawaii at New York Botanical Garden. Pioneering American modernist Georgia O'Keeffe (1887–1986) conveyed a distinct sense of place with innovative depictions of her surroundings, from stark New Mexican landscapes to New York cityscapes. Yet flowers and plants were subjects that engaged O'Keeffe throughout her career. Curated by Theresa Papanikolas, Ph.D., of the Honolulu Museum of Art, this landmark exhibition will offer a rare focus on 20 of O'Keeffe's depictions of Hawai'i from a nine-week sojourn in 1939 while on commission to produce images for a Hawaiian Pineapple Company promotional campaign.
(5/26-5/28, 62-6/3) The Washington Square Outdoor Art Exhibit is held right in the heart of Greenwich Village every spring. This eclectic art exhibit was inspired by Jackson Pollock in 1931, when he brought some of his paintings to a sidewalk near the park in hopes of making a few bucks. The event has since grown to become traditional happening in Lower Manhattan with artists requiring a nomination in order to showcase their work. wsoae.org
(5/30-6/1) BookExpo returns to Javits Center! Guests for talks will include Senator Bernie Sanders, Kathryn Hahn, Dave Eggers, Nick Offerman, and more.  bookexpoamerica.com. (BookCon takes place following weekend, 6/2-6/3).
(Now-7/15) On stage, he was Ziggy Stardust, Aladdin Sane, and The Thin White Duke. David Bowie, the beloved English singer/New York transplant who sang about "Changes" and is revered for perpetually changing his sound and look over a five decades-plus career, is being celebrated in David Bowie is, a major exhibition that makes its final stop at the Brooklyn Museum. This first-ever Bowie retrospective explores a creative process of reinvention, collaborations, and bold characterizations that shaped listeners' own identities. The show includes 300+ significant objects from Bowie's teens to his death in 2016, including handwritten lyrics, diary entries, photography, set designs, album artwork, and rare performance material, with many items exclusive to the Brooklyn Museum presentation. More than 60 stage costumes are on display. Advanced sound technology, alongside theatrical scene–setting, animation, and video, provides an immersive journey through Bowie's formative artistic experiences.
(Now-1/6/19) Unseen Oceans at the American Museum of Natural History enables visitors to embark on a journey four miles underground to the ocean's bottom, as they discover the latest ocean science and encounter the researchers and technologies revealing our planet as never before.
(Now-5/13) Tennessee Williams: No Refuge But Writing comes to the Morgan Library. The plays of Tennessee Williams (1911–1983) are intimate, confessional, and autobiographical. They are touchstones not only of American theatrical history but American literary history as well. During the period 1939 to 1957, Williams composed such masterpieces as The Glass Menagerie, A Streetcar Named Desire, and Cat on a Hot Tin Roof, cementing his reputation as America's most celebrated playwright. By 1955 he had earned two Pulitzer Prizes, three New York Drama Critics' Circle Awards, and a Tony. The exhibit highlights the playwright's creative process and his close involvement with the theatrical production of his works, as well as their reception and lasting impact. Uniting his original drafts, private diaries, and personal letters with paintings, photographs, production stills, and other objects, the exhibition tells the story of one man's ongoing struggle for self-expression and how it forever changed the landscape of American drama.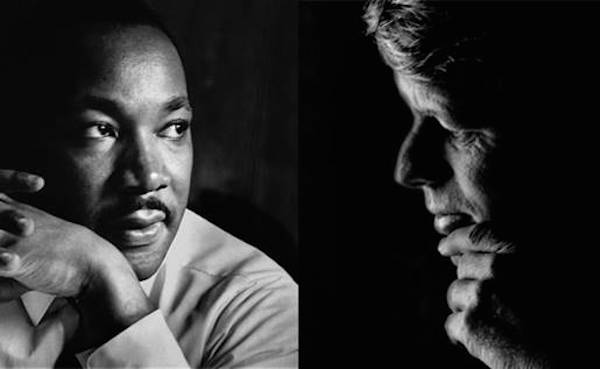 (Now-5/20) To commemorate the 50th anniversary of the assassinations of Martin Luther King Jr. and Robert F. Kennedy in 1968, the New-York Historical Society presents an exhibition of photographs and artifacts honoring these visionary leaders who irrevocably changed the United States. Rebel Spirits: Robert F. Kennedy and Martin Luther King Jr. showcases approximately 60 photographs and 30 documents and artifacts that uncover the relationship between these historic figures.
(Now-12/2/18) Art of the Mountain: Through the Chinese Photographer's Lens at the China Institute. Featuring over 60 photographs from a range of modern Chinese photographers, this exhibition will allow visitors to consider the role of mountains in China's geography, history, art, and philosophy.
Things to Do in NYC in May: Comedy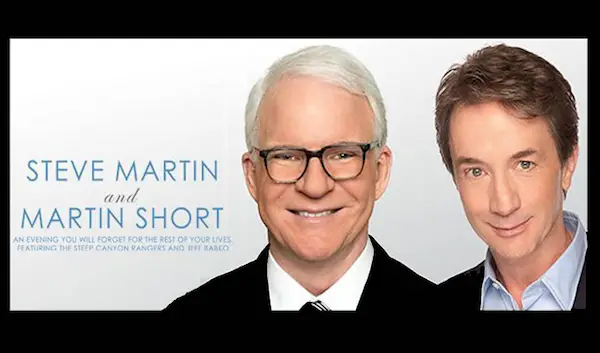 (5/4-5/5) Steve Martin and Martin Short share the bill at the Beacon Theatre.
(5/4-5/5) Yannis Pappas at Gotham Comedy Club.
(5/12-5/13) Godfrey at Gotham Comedy Club.
(5/18) Michael Yo at Gotham Comedy Club.
Things to Do in New York in May: Kids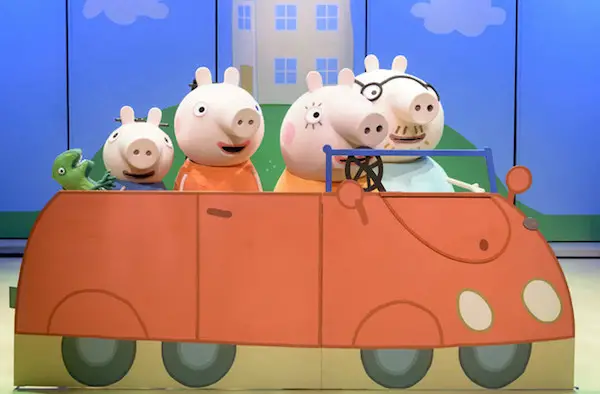 (5/19-5/20) Peppa Pig Live at the Beacon Theatre.
PLUS
(Ongoing) Kids of all ages will want to check out the brand new Gulliver's Gate, a $40 million extravaganza that allows visitors to travel the globe without leaving Times Square. Latin America, Asia, the Middle East, Russia, and Europe are all here in incredibly detailed miniature. And don't let that word "miniature" fool you—Gulliver's Gate feels like it covers acres, stretching a full city block with the wonders of the world.
(ongoing) Aspiring scientists and astronauts will want to explore the New York Hall of Science in Queens, brimming with interactive exhibits (plus an outdoor playground).
For more kids activities, check out our sister site nymetroparents.com!
Things to Do in NYC: Music & Nightlife

(5/14-5/20) The 2018 Harlem Eat Up! Festival offers a sampling of Harlem's sights, flavors and sounds. harlemeatup.com
PLUS
(5/1) Dita Von Teese brings her burlesque show to the Beacon Theatre.
(5/1) The Breeders at Terminal 5.
(5/3-5/6) RAIN: A Tribute to the Beatles takes the Hulu Theater at Madison Square Garden stage as they celebrate the 50th anniversary of the release of "The Sgt. Pepper's Lonely Hearts Club Band" album. This limited engagement begins Thursday, May 3 and runs through Sunday, May 6, 2018 for six performances only!
(5/4-5/5) Haim at Radio City Music Hall.
(5/9-5/10) Bon Jovi at Madison Square Garden.
(5/19) Yanni at Radio City Music Hall.
(5/22) The Kooks at Terminal 5.
(5/23) Pod Save America at Radio City Music Hall.
(5/23) Billy Joel at Madison Square Garden.
(5/24) The Glimmerglass Festival: An Evening of World Class Opera at The New York Botanical Garden. Join for a preview of the internationally renowned Glimmerglass Festival; romance, revenge, comedy, and a tragedy in a wide range of musical and visual styles.
For more LGBT nightlife events, visit our brother site at metrosource.com!
Things To Do in New York in May: Sightseeing

(5/23-5/28) It's the 30th AnnualFleet Week in NYC! Festivities will be taking place all week long at the Intrepid Sea, Air & Space Museum. For additional info, visit fleetweeknewyork.com.
(5/28) Catch the Memorial Day Parade Ceremony aboard the Intrepid Sea, Air & Space Museum. Additional Memorial Day parades are held in Brooklyn and Douglaston, Queens.
PLUS

(5/12-5/13) Mother's Day Weekend Garden Party at the New York Botanical Garden. The most spectacular spring landscape New York City has to offer is the setting for live music, games, picnicking, and more. Make a reservation for a delicious meal with mom at the Hudson Garden Grill.
(5/13) Enjoy Mother's Day Early Brunch, Brunch and Dinner Cruises aboard the Spirit of New York.
(5/6) Every Sunday on the Upper West Side you can find Grand Bazaar NYC, the city's largest curated market—and most distinctive! You'll find local artists and vintage/antique dealers with one-of-a-kind fashion, crafts, collectibles, and handmade jewelry. (There's also some mighty tasty artisanal treats). Sunday the 6th is the Ready Set Summer event, with the NY Handmade Collective showing off a juried showcase of exceptional goods, all handcrafted by local artisans.
(5/20-5/21) The Ninth Avenue International Food Festival has been a New York favorite since 1973. Closing Ninth Avenue from 42nd Street to 57th Street in Hell's Kitchen, and filling it with delicacies from Poland, Italy, Spain, Greece, Japan, Thailand, and beyond, the festival provides a great way to nibble your way around the world. There are games and other activities for kids, and live international music and dancing at 55th Street. No entrance fee; the festival runs rain or shine, noon to 5pm.
(5/19-5/20) At the NYC Vegetarian Food Festival, you'll learn about sustainability, healthy living, and going green. Attendees can sit in on lectures and get cooking tips from big name chefs during the two-day event. nycvegfoodfest.com
Things to Do in New York in May: Ongoing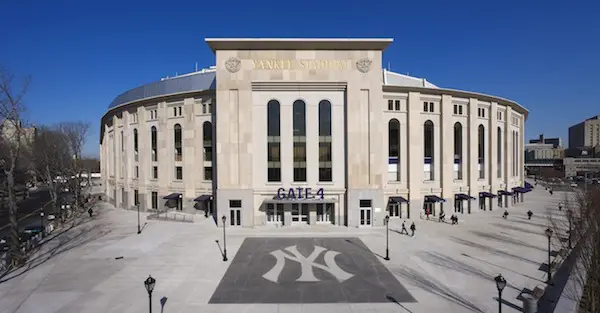 (ongoing) Baseball season is here! Take a Yankee Stadium Tour! 
PLUS
Part tour, part show, total entertainment! Take THE RIDE!  Plus, Check out the new RIDE DOWNTOWN Experience!
Bring a loved one to take in the breathtaking view at Top of the Rock. 
Visit the sites of Friends, Seinfeld, Trainwreck, Gossip Girl, Sex and the City and many other NYC film sites with On Location Tours.

Learn more about the fascinating history of New York City's Financial District with Wall Street Walks tours.
Grab a photo with Taylor Swift, One Direction, Lady GaGa and six different James Bonds at Madame Tussauds New York.
Ripley's Believe It or Not! Odditorium brings people of all ages face-to-face with the world's most unbelievable curiosities. With 18,000 square feet of astonishing artifacts and exciting interactive exhibits. Here's a coupon!
Zip up 100 stories in 60 seconds and see New York City atop One World Observatory.
Explore New York City from the best vantage points with Helicopter Flight Services Tours. Choose from four different itineraries.
New York Weather in May
As we said at the top, the April showers have passed, and we're reaping the benefits as blossoms are everywhere in New York in May. Things are warming up quite nicely, with the average daily high starting off at 66°F (19°C) on May 1 and working its way up to 75°F (24°C) by May 31. Lows at the beginning of May get down to an average of 50°F (10°C), but by the end of the month nights are only getting down to about 60°F (15.5°C). Despite the passing of the April showers, you can still expect to encounter some rain on a visit to New York—in fact, May is a slightly wetter month than April. Look for an average of about 4 inches of rain, and about half the days of the month experience some precipitation. The odds of snow and extreme weather are very low in New York in May, so you won't need more than a light jacket and maybe an umbrella.
==================================
The Best Things to Do in New York City in May
April showers are gone, and May in New York City is the time for outdoor markets, a massive bike festival and the arrival of Shakespeare in the Park. (METRO NY)

April showers are gone, and May in New York City is the time for outdoor markets, a massive bike festival and the arrival of Shakespeare in the Park. It's finally time to pack away winter and fill your calendar with the best events coming up this May.
https://www.instagram.com/p/Bh-UZ6iHVP6/embed/?cr=1&v=8&wp=1316&rd=www.metro.us#%7B%22ci%22%3A0%2C%22os%22%3A792%7D
Welcome back to Governors Island
Feel like you're in New England on Governors Island, which reopens for the year on May 1. They've been building up their festival and food scenes in addition to all the history and culture, plus it's still the best place to lounge in a hammock and ride a bike on its car-free lanes.
Go on an art field trip
If you go to only one art show a year, make it Frieze New York. The annual foray into all that's hot now in the world of contemporary art beckons visitors to Randall's Island for a weekend of transformative works. Yes, there's destination food too, plus performers doing things like picking your pocket in the name of art. May 2-6
https://www.instagram.com/p/BiPbCO7FOs4/embed/?cr=1&v=8&wp=1316&rd=www.metro.us#%7B%22ci%22%3A2%2C%22os%22%3A796%7D
Discover the joys of bike riding
It's National Bike Month, and the MTA hasn't come up with a proper alternative to the L train shutdown yet. All of which is to say it's time to learn about biking in the city (it's not just for thrillseekers) at Bike Expo New York, the East Coast's largest bike show coming to Pier 12 in Red Hook. You'll find over 100 vendors, bike event organizers, tourism groups and transit advocates to answer all your questions, plus a beer garden, food trucks and panels for newbies and series bikers. May 4-5
Catch two comedy legends together
We're not sure the Beacon Theatre can handle having both Steve Martin and Martin Short on the same stage, but that's the incredible double bill coming up on May 4-5. It promises to be A Night You Will Forget — unlikely, unless they've learned some mentalist tricks, too.
https://www.instagram.com/p/BiDdTf_APUc/embed/?cr=1&v=8&wp=1316&rd=www.metro.us#%7B%22ci%22%3A3%2C%22os%22%3A1714%7D
A convention for cat people
Because it's not enough to own the internet, the cat people of New York City are coming to Greenpoint to hear Jackson Galaxy and friends talk about all things feline friends at the second annual Cat Camp. There will be hundreds of adoptable kitties, panels with experts in all things cat at the Penn Plaza Pavilion, plus a marketplace (cat wine!), live watercolor painting of your cat, meet-and-greets with famous kitties like Lil Bub and tons more. May 5-6, catcampnyc.com
https://www.instagram.com/p/BiPxyfRHzBF/embed/?cr=1&v=8&wp=1316&rd=www.metro.us#%7B%22ci%22%3A4%2C%22os%22%3A1840%7D
Outdoor markets come into season
Smorgasburg is always the first outdoor food hall to pop up, a brave move when you're sitting on the banks of the East River. This month, you can finally ditch the down-filled coats for bites at Urbanspace's seasonal month-long markets: Broadway Bites opens May 2 at Greeley Square, followed by Mad. Sq. Eats on May 5. urbanspacenyc.com
https://www.instagram.com/p/nir2xxRFTD/embed/?cr=1&v=8&wp=1316&rd=www.metro.us#%7B%22ci%22%3A5%2C%22os%22%3A1846%7D
March for marijuana
The fight to legalize marijuana, both medicinal and recreational, has been going on for over four decades. The momentum is in its favor, so keep it going at the annual NYC Cannabis Parade starting on Broadway at 31st Street and end in Union Square Park for a day-long rally (with live music and speakers) to call for action and justice. May 5, cannabisparade.org
https://www.instagram.com/p/BiM9LLxDx8W/embed/?cr=1&v=8&wp=1316&rd=www.metro.us#%7B%22ci%22%3A6%2C%22os%22%3A2262%7D
Cinco de Derby
When a drinking holiday and a race with its own cocktail share a Saturday, you know what happens. If you like mint juleps, find a Kentucky Derby party; for the margarita crowd, Cinco de Mayo means drink specials all over the city. Just don't try wear the same outfit to both parties. May 5
https://www.instagram.com/p/BiSMdsyjJCJ/embed/?cr=1&v=8&wp=1316&rd=www.metro.us#%7B%22ci%22%3A7%2C%22os%22%3A2482%7D
Mother's Day
Friendly reminder to make a brunch reservation, buy some chocolate or even just get a card, you've only got one mom & she really will appreciate you remembering that. May 13
Watch poetry in motion
The American Ballet Theater's spring season starts May 14 with Giselle, known as the "epitome of a Romantic ballet," followed by Igor Stravinsky's tale of two lovers who defy a sorcerer Firebird, plus Don Quixote, a Christmas-in-June presentation of The Nutcracker and ending on the iridescent Whipped Cream. May 14-July 7, abt.org
https://www.instagram.com/p/BUHnTmNFwAA/embed/captioned/?cr=1&v=8&wp=1316&rd=www.metro.us#%7B%22ci%22%3A8%2C%22os%22%3A2488%7D
Taste your way across Harlem
The food scene above 96th Street is only getting hotter, and Marcus Samuelsson's fourth annual Harlem EatUp! is your chance to see its best kitchens in action — and catch some celebrity chefs cooking in them — or just come for the weekend-long outdoor food festival. May 15-20, harlemeatup.com
Dancing in the street
Summer may not be here yet but this month is the return of Dance Parade, when more than 10,000 dancers showcasing every way to move your body from all five boroughs of the city come together with DJs and live bands for the city's liveliest parade of the year, starting from Broadway and 21st Street down to Tompkins Square Park. May 19, danceparade.org
Into the mind of David Lynch
David Lynch is a singular talent, sometimes inscrutably so. With the first-ever Festival of Disruption, he'll give us a glimpse into his creative process and showcase artists like Angel Olsen and Hudson Mohawke. May 19-20, festivalofdisruption.com
https://www.instagram.com/p/Bhrlw_tn6C9/embed/?cr=1&v=8&wp=1316&rd=www.metro.us#%7B%22ci%22%3A9%2C%22os%22%3A2750%7D
The coolest film series is back
Rooftop Films has the coolest indie movies in the best locations. You won't find the movies here in mainstream theaters — these offbeat features and shorts are the best of the year's new crop from around the world. This year, the Rooftop crew is taking things further with new locations like Green-Wood Cemetery and Brooklyn Army Terminal and curated live performances by the film's stars including the Arkansas drag queens of The Gospel of Eureka. Not to mention live music before the show and a sponsored bar afterparty. May 19-Aug. 25
https://www.instagram.com/p/BiR2LGnnnit/embed/?cr=1&v=8&wp=1316&rd=www.metro.us#%7B%22ci%22%3A10%2C%22os%22%3A2890%7D
Hawaii comes to the New York Botanic Garden
Wander among the flora and fauna that inspired painter Georgia O'Keeffe at the New York Botanical Garden's Visions of Hawaii. The lush tropical atmosphere that so inspired her on a trip in 1939 will be recreated in the Enid A. Haupt Conservatory, accompanied by 20 of these lesser-known paintings. May 19-Oct. 28
Take the pulse of pop culture
From podcasts to TV, movies and stage, if it's hot in pop culture right now it's coming to Vulture Festival, a weekend of panels, screenings, performances and live recordings with guests like Maggie Gyllenhaal, Ava Duvernay and the cast of Queen Sugar, the cast of Netflix's Glow and the comedians of Las Culturistas. May 19-20, vulturefestival.com
https://www.instagram.com/p/BeGk7YwHLpL/embed/?cr=1&v=8&wp=1316&rd=www.metro.us#%7B%22ci%22%3A11%2C%22os%22%3A2972%7D
Ahoy, sailors!
Whether you want to meet a sailor or tour one of the Navy's active ships, Fleet Week is your chance to get nautical. May 23-29
The Lando Calrissian movie
Whoops, we mean Han Solo of course, though Donald Glover has already done enough to warrant Lando getting his own movie. "Solo" takes us back into the life of the scruffy-looking nerf herder before he left behind the space pirate life for a rebel princess, the first in a new series of Star Wars prequel films. We all remember how that went last time, but Kathleen Kennedy and Disney have the franchise well in hand now. May 25
https://www.instagram.com/p/BiCU4WFHHd8/embed/?cr=1&v=8&wp=1316&rd=www.metro.us#%7B%22ci%22%3A12%2C%22os%22%3A3060%7D
Music comes outdoors
Because it's not spring until SummerStage arrives, head outdoors for the (mostly) free concert series in New York parks starting May 16, while the Coney Island Amphitheater starts rocking on May 26. Good Morning America's Summer Concert Series on Fridays in Central Park and the Today show's Rockefeller Plaza series also kick off mid-month.
https://www.instagram.com/p/BXY0Gfxhae4/embed/?cr=1&v=8&wp=1316&rd=www.metro.us#%7B%22ci%22%3A13%2C%22os%22%3A3144%7D
Head to the beach
Lifeguards are back on duty as of May 26, so grab your blankets and head for the sand on the city's public beaches. Inland swimmers, alas, will have to wait until June 27 for public pools to open. nycgovparks.org
https://www.instagram.com/p/Bh68qAXnzK7/embed/?cr=1&v=8&wp=1316&rd=www.metro.us#%7B%22ci%22%3A14%2C%22os%22%3A3184%7D
Spring is Shakespeare season
Forget music festivals — after last year's Caesar-as-Trump triumph, the hottest ticket of the season is the Public Theatre's Free Shakespeare in the Park. The action returns to Central Park's Delacorte Theater with Othello (May 29-June 24), followed by the Twelfth Night (July 17-Aug. 19). publictheater.org
=================================
Treat yourself to a free event at Lincoln Center. See the calendar for a list of all upcoming events.
Through May 21

Young Music Makers 2018 on the Josie Roberston Plaza
Each spring for more than two decades, schools from throughout the U.S. present their bands, jazz ensembles, choirs, choruses, and orchestras on Lincoln Center's outdoor plazas as part of Lincoln Center's Young Music Makers series. Performances by the school groups are free to the public and usually occur around lunchtime, when the plazas are crowded with visitors and Lincoln Center neighbors.

See a list of participating schools.

May 3

Imarhan at the David Rubenstein Atrium
Led by Sadam, the youngest member of the trailblazing band Tinariwen, Imarhan is one of the best emerging Tuareg bands in Algeria. Reflecting both the members' cultural and generational background, the band's dry guitar riffs, pop melodies, and pan-African rhythms draw on traditional Tuareg music, African ballads, and the modern pop and rock music they heard growing up. The band's "ear-opening" debut album (Guardian, U.K.) set out to dismantle preconceived notions about Tuareg music. This new wave of Tuareg musicians finds a calm and passionate soul in sumptuous slow burners, and compositions of uncommon complexity.

Presented in collaboration with the World Music Institute

May 9

Photo by Driely-S.

VICE Media Watch & Learn at the David Rubenstein Atrium
Get a fresh perspective on today's most pressing issues at a special screening and talk-back with some of the great minds behind VICE.

May 10

Photo courtesy of Mission Detroit

Thornetta Davis at the David Rubenstein Atrium
Detroit's Queen of the Blues brings her powerful voice, tight band, and electrifying live show to New York City. A major force in the Detroit music scene since the mid-1980s, she has won a total of 30 Detroit Music Awards; been inducted into the Detroit Music Hall of Fame; opened for B.B. King, Ray Charles, Etta James, and Bonnie Raitt (to name just a few); and performed alongside Kid Rock and Bob Seger.

May 14

Adam Gopnik (photo by Brigitte Lacombe) & Jennifer Homans

The History of the World in 100 Performances with Adam Gopnik: The Infamous Premiere of The Rite of Spring at the David Rubenstein Atrium
Pagan sacrifice! Dissonance! A riot! The premiere of Igor Stravinsky's ballet The Rite of Spring by Sergei Diaghilev's Ballets Russes on May 29, 1913, is perhaps the most famous onstage scandal in the history of the performing arts. Was the riot spontaneous or a planned anti-Russian protest? Were people arrested? Was someone actually challenged to a duel? Discover the true story behind the mythical performance with New Yorker writer and host Adam Gopnik and special guests, including dancer and the Founder/Director of The Center for Ballet and the Arts at NYU Jennifer Homans.

May 17

Photo by Kevin Yatarola

Voices of a People's History of the United States at the David Rubenstein Atrium
Voices seeks to educate and inspire a new generation working for social justice. This free performance marks the culmination of a yearlong project with New York City students at the Maxine Greene High School for Imaginative Inquiry, a New York City public school located at the Martin Luther King Jr. Educational Campus, cofounded by Lincoln Center Education. After studying the speeches, letters, and songs of the brave people who inspired Howard Zinn's seminal work, A People's History of the United States, the students will perform their selections along with actors Brian Jones and Susan Pourfar and special musical guests Celisse Henderson and Falu Shah.

May 19

LC Kids Storytime at the Atrium: Doll-E 1.0 by Shanda McCloskey at the David Rubenstein Atrium When a tech-savvy girl is given a doll, she programs it into the perfect friend in this debut novel from visual artist and author Shanda McCloskey. AGES 2–5 Connect to the Facebook event page for extra insights on this program. Presented in collaboration with Little, Brown Books for Young Readers

May 24

Photo courtesy of the artist

¡VAYA! 63: Gerardo Contino y Los Habaneros at the David Rubenstein Atrium
Selected as the "Best Cuban Band" by New York Latin Magazine in 2017 and "Best Band in Manhattan" by WNYC in 2017, the explosive Los Habaneros are a force to behold onstage—and for tonight's party, on the dance floor. Mixing musical styles from their home in Cuba with the diversity of sounds they encountered when they made New York City their home, Los Habaneros transcend traditional musical genres to create a real fusion that provokes fans into hip-shaking abandon. The band is made up of a young generation of Havana-trained musicians, including director and singer Gerardo Contino, artistic director and pianist Axel Tosca Laugart, and percussionist Yusnier Sanchez Bustamante. The band's first album, Somos Latinos (2013), was released to very high critical acclaim. It was produced by Latin Grammy-nominated Luisito Quintero, and included five-time Grammy Award–winning bassist John Benitez. Their second album, Los Habaneros, will be released in 2018.

May 29

Telling Care Café: Veterans' Journeys Home at the David Rubenstein Atrium
What does it mean to come home after military service? Does military service and war change the idea of home forever? This storytelling event presents a poignant exploration of these and other questions that resonate with many veterans. In addition to a talk by Dr. Max Rayneard, co-creator of The Telling Project, veterans share their military experiences—whether in Vietnam, Iraq, or on the home front—and how their service continues to shape them. The discussions will include issues ranging from mental health to raising families to finding one's purpose.

Learn more about this program.

May 31

Zeshan B at the David Rubenstein Atrium
Tempestuous soul arias, urban love dramas, Memphis blues, and civil rights anthems are interpreted with an Indo-Pakistani feel during this evening of music by Zeshan B. Born to Muslim Indian immigrants in Chicago, Zeshan uses his powerful voice—singing in English, Urdu, and Punjabi—to tell tales of instability, ambiguity, loss, injustice, unrequited love, urban despair, and youthful ecstasy. His debut album Vetted, produced by legendary soul arranger Lester Snell and recorded in Memphis with a wrecking crew of Stax Records sidemen, was released in 2017. He has opened for Mos Def, A Tribe Called Quest, and Rakim, and performed at venues across the world, including the White House at the invitation of President Obama.

=============================
=========================================================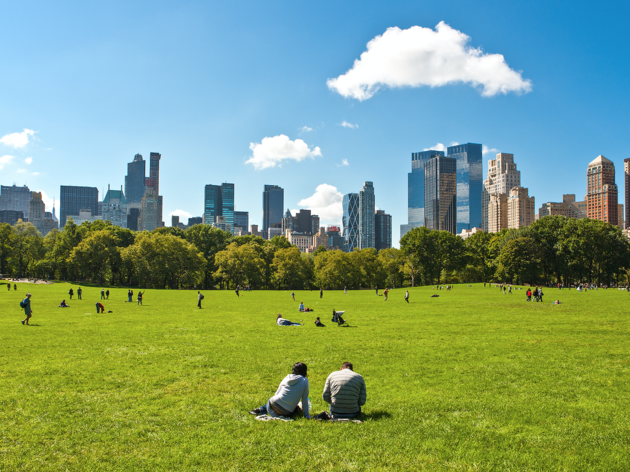 Things to do
In the Mood Series: Spring Fling Central Park Zoo; May 4 at 6pm; $45
Find out how the lions, tigers, bears and other residents of the Central Park Zoo get down and dirty during this adults-only tour. Spring is the season of the birds and the bees, after all.
The Other Art Fair Brooklyn Expo Center; May 4-6; $7–$30
Discover the next big thing at this biannual fest in Greenpoint. The third edition features works from 130 up-and-coming and independent artists, curated for collectors and fans with varying budgets.
Frieze Art Fair Randall's Island Park; May 4-6; $48, tours $18–$23, additional ticket options available
Art lovers flock to Randall's Island Park for this dreamy display of works from 200 international galleries—and the view of Manhattan ain't bad either. Take the ferry or the bus over to the island (buy advance tickets online if you can), and plan to spend some serious time immersing yourself in the imaginative projects found both indoors and out.
Night of a Thousand Stevies Irving Plaza; May 4 at 9pm; tickets start at $77.
Don your best black lace and velvet look and prepare to bow down and worship at the altar of Stevie Nicks. Musicians, drag queens and fans come from all over the country to attend this "Starbright"-themed blowout honoring the queen of rock and roll.
Jackson Galaxy's Cat Camp Penn Plaza Pavilion; May 5-6; $25–$100
No, this isn't a wilderness retreat that teaches cats how to tie knots, hike and start fires (but we totally call dibs on that idea). Instead, it's a weekend of talks, shopping and meet and greets where like-minded kitty lovers can revel in all things meow. Animal Planet cat behaviorist Jackson Galaxy teaches you how to better treat your beloved furball and, of course, expect plenty of adorable kitties up for adoption.
Sacred Sites Open House Weekend at various locations; May 5-6; free
Even if you're not a godly guy or gal, New York Landmarks Conservancy offers a great chance to take a peek at the art and architecture of houses of worship across all five boroughs with its annual Sacred Sites Open House Weekend. This year's activities are organized around the theme "Sacred Sounds and Settings." Check out guided tours, concerts, organ demonstrations and more, all for free. Righteous.
New York at Its Core: The Archaeology Museum of the City of New York; May 8 at 6:30pm; $15
Gross as it might seem, garbage is one of the most valuable sources of clues about New York City's history. Discover what rubbish can teach us about the city's past, present and future at this panel with leading archaeologists.
Summer Kickoff Yacht Party Hornblower Cruises; May 10; $39–$49
Summer is coming a little early to New York City Harbor this year as Time Out New York teams up with Hornblower Cruises & Events to throw an epic celebration on the Hudson! Wear your flippy-floppies and get psyched for this three-hour party cruise, which includes an open bar (drink up!), delicious hors d'oeuvres and killer local DJs playing across the yacht's four floors. Let's not forget about the stunning views of the New York skyline—oh, and did we mention three hours of unlimited booze?
Holi Hai Festival of Color Governors Island; May 12; free-$84
Governors Island hosts the Holi Hai Festival of Color in May. If you're not familiar, Holi Hai is a party celebrating the coming of spring through live music and dancing, while guests throw rainbow-hued powders all over each other. That's right: Everyone gets tye-dyed!
BUST Craftacular Factory Floor at Industry City; May 12; free-$85
BUST—a kick-ass feminist magazine—returns to Brooklyn with another action-packed indie shopaganza. In addition to stellar shopping vendors and craft cocktails, the event features classes on herbalism, macrame, embroidery, DJing, tarot symbolism and more. You'll walk out with new skills and awesome items from local vendors (and probably some cool swag, too).
Japan Day Central Park; May 13; free
Make the most of a sunny afternoon in Central Park at the annual Japan Day, an all-day celebration of Japanese culture that unfolds under trees in full bloom. The party starts with a 5K run at 8am. If that's a little early for you, hit the activity tents and live stage, which get going at 9:30am. Past events have offered Kabuki-style face painting, Japanese taiko drumming, lessons in calligraphy and origami, karate and musical performances and, of course, mouthwatering ramen, okonomiyaki and other traditional Japanese bites. Gotta try 'em all!
Mother's Day Terrarium Making Luludi Living Art; May 13 at noon; $185 for two people
Spend Mother's Day sipping champagne while you help your mom design her own succulent garden. At the end of the class, she'll get to take home her new terrarium, an aromatherapy candle, artisan chocolates and other goodies.
Wicked Mothers: A Dark Celebration of Mother's Day Q.E.D.; May 13 at 2pm; $10
No shade to your momma, but not all mothers throughout history were nice ladies. Marie Carter, Scottish guide of the spooky tour company Boroughs of the Dead, hosts this macabre Mother's Day lecture on murderers, schemers and sociopaths who were also moms.
Pop-up Magazine David Geffen Hall; May 21; $36–$79
This live talent showcase invites authors, comedians, scientists and others to present researched stories on a wide range of interesting topics. May's edition features actor and comedian Franchesca Ramsey, actor Joy Bryant, artist and author Leanne Shapton, Editor and Emmy-Award winning filmmaker Davy Rothbart and more.
Comedy
Breakout Artist Comedy Series: Catherine Cohen Carolines on Broadway; May 1; $16.50
Gay men adore her. Women comics live to work with her. And we give you just one minute before you're melting the god-given stage presence of Catherine Cohen. Every month, the musical comedy maven fuses self-deprecation and raw confidence into her shows Cabernet Cabaret and It's A Guy Thing. Now, Cohen invites new fans to worship at her altar at this night of catchy original songs, upsetting characters and sweet social commentary. She's joined at the piano by her ride-or-die musical companion Henry Koperski.
Not the One: A Love Story Theaterlab; May 4; $20
The always-charming Mindy Raf continues her victory lap with her frank solo show, at which the stand up takes on topics of coming out, gender binaries and modern love with witty asides, hilarious stories and songs.
Apologies From Men: The Concert Sid Gold's Request Room; May 9; $10
"Amazon Reviews: The Musical!" creator Lauren Maul presents the apologies of Louis C.K., Kevin Spacey, Mario Batali and others overtop of a peppy musical score in this biting—and hilarious—satire.
Two Fake Blondes Present Character Karaoke Peoples Improv Theater; May 10; $8
The fearless, always-funny duo of Eliza Kingsbury and Jewel Elizabeth wrangle some of their favorite comedians to show up as original characters, who then face off in karaoke battles of your choosing at this wild night of musical comedy.
Mo'nique's Mother's Day Comedy Special Apollo Theater; May 12; $63–$134
For this special appearance, the Oscar winner returns to the legendary Apollo Theater, where she made history as the first female host of Showtime at the Apollo. She delivers nasty, uproarious stand-up along with confessional stories of her career and family as only she can, along with her touring buddy and Atlanta vet Tone-X.
Free Puppies: A Stand Up Comedy Shoe For People Who Like Puppies The Lantern Comedy Club; May 13; free
At this undeniably chipper show, some of our favorite comics wreak dark havoc over a range of topics (including puppies). This month, host Laurel Cummings invites Nick Kocher, Courtney Davis, Mark Benjamin, Aminah Imani, Jax Dell'Osso and Francis Ellis  to the mic.
My First Time: A Stand Up and Storytelling Show Q.E.D.; May 16; $10
First times: we've all had 'em. Some were better than others, but most make great comedy fodder. Hear host Angela Cobb and a slew of guest comics joke about the life milestone society's most obsessed with at Astoria's intimate comedy club.
STEVIE Our Wicked Lady; May 29; free
Very campy hexes abound at this redoubtable night of free comedy, consecrated in honor of supreme witch Stevie Nicks. Hosts Drew Anderson, Sam Taggart and Marcia Belsky summon their funniest friends to join in— with guests Rob Haze, Alison Leiby, Martin Urbano, Lorelei Ramirez and Amanda Schectman hitting the stage at this month's edition. Worship your new dark overlords!
Food and drink
Taste of the Lower East Side Metropolitan Pavilion; May 3; $195
Is there any reason not to go to this neighborhood bash that will have bites from Bar Goto, Russ & Daughters and Veselka?
Mad. Sq. Eats General Worth Square; starts May 5; free to attend
Twice a year, this outdoor food fest brings buzzworthy bites from the city's best restaurants to Worth Square in the Flatiron District. Highlights include Roberta's sensational pizza, MeltKraft grilled cheese sandwiches and cheesesteaks by the Truffleist.
BrunchCon Brooklyn Expo Center; May 20; $45-$85
Every millennial's favorite meal is getting its own festival. Cure your hangover (or make it worse) with an open Bloody Mary bar, mimosa pong and of course food samples from 30 food vendors.
CoffeeCon Villain; May 19, 20; $20-$50
Learn roasting techniques, join a tasting class or just drink lots and lots of coffee in this java-filled emporium with well-known vendors like Birch, Joe and Cafe Grumpy dispensing their beans.
Ninth Ave International Food Festival Hell's Kitchen; May 19, 20; Prices vary per vendor
This long-running, 15-block-long outdoor street festival is back for the 45th year hosting global eats mainly sourced from the Hell's Kitchen neighborhood.
NYC Vegetarian Food Festival Metropolitan Pavilion; May 19, 20, $30 general admission, VIP $75
No meat allowed at this weekend-long fair promoting plant-based dishes, sustainable cooking techniques and pro-animal activism.
Music
No Age Brooklyn Bazaar; May 2; $15
It's been five years since No Age released its last album, An Object, and the band seems to have grown in the intervening time. The new album on Drag City, Snares Like a Haircut, takes the band's noise rock in more propulsive, anthemic directions, which is sure to make for an invigorating gig.
Car Seat Headrest Market Hotel; May 8; $25
If you're wondering about the name, Will Toledo recorded his first tunes in the back of the family car for privacy. He's since come a long way, having just released his third collection of poignant melodies on the prestigious indie arbiter Matador Records, Twin Fantasy. It's a breathtakingly ambitious efforts with rough-hewn anthems that recall peak-era Built to Spill or Modest Mouse.
Power Trip Elsewhere; May 9, 10; $18–$20
If you're missing the precision fury of mid-'80s Metallica—sans the ballads—look no further than Power Trip. The Dallas crew plays alongside Sheer Mag, an anarchic, defiant outfit with incisive politics and arena-sized aspirations.
Deerhunter Elsewhere and LPR; May 15, May 16; $25
Renowned for occasionally outlandish live shows (singer Bradford Cox once performed four bars of "My Sharona" continuously for an hour), Deerhunter plays warped pop-rock filtered through a haze of reverb and dissonance, with Cox's warm, often distorted vocals bouncing off angular guitar lines. Hopefully we'll hear from the band's upcoming Why Hasn't Everything Already Disappeared? LP.
Alex Zhang Hungtai & Gabriel Ferrandini Park Church Co-op; May 17; $12–$15
Zhang once made music as Dirty Beaches, a decidedly lo-fi punk act shrouded in mystery and reverb. He's since retired the project in favor of focusing his attention on improvisational styles like free jazz, using saxophone, synthesizers, percussion and piano to create swelling, often feral compositions. He's joined by free jazz drummer Ferrandini at this show.
Hop Along Brooklyn Steel May 30; $20–$25
Frontwoman Frances Quinlan's agile vocal gymnastics are this Philly outfit's most notable characteristic, along with the singer's distinctive over-the-bar poetry. Expect to hear songs from the new album, Bark Your Head Off, Dog, which features more emotive indie rock that's both heartrending and positively thrilling.
Film
Tully
Diablo Cody's trademark sarcasm is maturing into anxiety, exhaustion and wisdom—she's becoming a voice for the ages. Tully, a major movie about motherhood, has all of that, plus Charlize Theron being hilarious. It's Jason Reitman most impressive film since Young Adult, which makes sense. May 4
The Seagull
Michael Mayer's adaptation of Anton Chekhov's immortal tragedy is a little heavy on the prestige trappings. But all will be forgiven when you see Lady Bird's Saoirse Ronan scorch this movie's final 10 minutes with an emotional breakdown that launches her Nina into the echelon of all-time greats. May 11
Book Club
We're betting that the hot-and-bothered misadventures of a book club will be superior to their latest choice of reading, Fifty Shades of Grey. The film's cast of comedy vets gives us hope: Diane Keaton, Jane Fonda, Candice Bergen and Mary Steenburgen turn the pages breathlessly. May 18
Deadpool 2
New director, same deranged, sweary, ultraviolent mayhem. Ryan Reynolds's zero-fucks-giving superhero, Wade Wilson, is back, even if his follow-up hasn't picked the most exciting of titles. Do not, under any circumstances, take your parents. May 18
Solo: A Star Wars Story
Ever wondered how Han first met Chewie, what kind of mileage the Falcon had when he bought it, or how he fell out with Lando? This Star Wars spinoff should provide some answers. Alden Ehrenreich, unknown for the moment, fills the biggest shoes in Hollywood. May 25
Dance
A.I.M at the Joyce Theater; May 1–6; $26–$56
Kyle Abraham's modern-dance company performs two mixed bills that include three works by rising star Abraham himself: a reprise of 2017's Drive and the world premieres of Meditation and the solo piece INDY.
Meg Stuart/Damaged Goods: Until Our Hearts Stop at the Skirball Center; May 4, 5; $40
Stuart dives into the tangled mess of human sexuality and intimacy in an orgiastic work for six dancers and an onstage jazz trio. (Be warned: The performance includes extensive nudity.)
La MaMa Moves! Dance Festival at La Mama Experimental Theatre; May 10–June 3; $20
Downtown performance mainstay La MaMa runs riot with dance in its annual festival, devoting two of its performance spaces to a diverse range of choreographers and performers.
American Ballet Theatre at the Metropolitan Opera House; May 14–July 7; $22–$250
The venerable company returns to the Met for an eight-week run that includes three works by artist in residence Alexei Ratmansky–Firebird, Harlequinade and Whipped Cream—alongside classics like Giselle and Swan Lake.
Parson Dance at the Joyce Theater; May 15–27; $51–$66
David Parsons and his company return to the Joyce with a mixed bill that comprises four pieces by Parsons himself (including company favorite Caught) as well as the company premiere of Trey McIntyre's Ma Maison, set to music by the Preservation Hall Jazz Band.
DanceAfrica 2018 at BAM Howard Gilman Opera House; May 25–28; $24–$60
The 41st annual edition of the African-diaspora cultural festival honors the centennial of Nelson Mandela's birth with a program that includes South Africa's Ingoma Kwazulu Natal Dance Company and Siwela Sonke Dance Theatre.
Theater
Long Day's Journey Into Nightat the BAM Harvey Theater; May 8–27; $35–$125
Eugene O'Neill's posthumous masterpiece follows the guilt-ridden, drug-ravaged Tyrone clan for one summer day, as secrets bubble up and boil over. This British import production, directed by Richard Eyre, stars Jeremy Irons and Lesley Manville.
Peace for Mary Francesat the New Group; May 8–June 17; $32–$127
The great Lois Smith plays the 90-year-old matriarch of an Armenian-American family riven by internal battles in a debut drama by Lily Thorne. The red-hot Lila Neugebauer (The Wolves) directs the premiere.
Me and My Girl at New York City Center; May 9–13; $35–$135
The invaluable concert-staging series Encores! presents Noel Gay's 1937 musical, directed by Warren Carlyle. Christian Borle plays a Cockney chap unexpectedly elevated to earldom; his costars include Laura Michelle Kelly, Harriet Harris and Edward Hibbert.
Time's Journey Through a Roomat A.R.T./New York Theatres; May 10–June 10; $15–$45
Hip Japanese playwright Toshiki Okada explores the aftermath of disaster in a play inspired partly by the Fukushima nuclear accident. Dan Rothenberg directs the U.S. premiere for the Play Company; the English translation is by Aya Ogawa.
Othello at the Delacorte Theater; May 29––June 24; free
Ruben Santiago-Hudson directs the first offering of the Public Theater's 2018 season of Shakespeare in the Park: the Bard's fast-paced tragedy of jealousy and misplaced trust. The cast is headed by Chukwudi Iwuji, Corey Stoll and Heather Lind.
Art
"One Hand Clapping"Solomon R. Guggenheim Museum; May 4–Oct 31, $25, seniors (65+) and students with valid ID $18, children under 12 free. Sat 5:45–7:45pm pay what you wish. $25, seniors and students with ID $18, members and children under 12 accompanied by an adult free. Sat 5:45–7:45pm pay what you wish
The latest in a series of commissioned-work exhibitions mounted by The Robert H. N. Ho Family Foundation Chinese Art Initiative, "One Hand Clapping" presents five artists—Duan Jianyu, Wong Ping, Lin Yilin, Cao Fei and Samson Young—whose contributions delve into "the ways in which globalization affects our understanding of the future" through a range of mediums, from painting to VR technology.
"Anna Boghiguian: The Loom of History"New Museum; May 2–Aug 19, $16, seniors $14, students $10, children under 18 free. Thu 7–9pm pay as you wish with a suggested minimum of $2
Painting, drawing, writing, collage and sculpture, rendered in raw expressionistic fashion, are all part of the mix in the work of this Armenian-Egyptian artist whose solo exhibition at the New Museum marks her first in the United States. An inveterate traveller, Boghiguian often uses the history of the places she visits to address topics like war and revolution, and her own sense of being an outsider.
"Anselm Kiefer: Uraeus"Rockefeller Center Channel Gardens; May 2–July 22, free
Nietzsche's notions about the will to power, the death of God and the Übermensch or Superman provide partial inspiration for Kiefer's Uraeus, his first-ever public art commission in the United States. Standing 20-feet tall, the work features some of the German artist's signature materials (lead sheeting) and motifs (books, wings) in a paean to classical mythology.
"Diana Al-Hadid: Delirious Matter"Madison Square Park; May 14–Sept 3, free
The sculptures of Syrian-born Brooklyn artist Diana Al-Hadid are known for commenting on history, globalism and the human condition through a haunting mix of fragmentary figuration and abstraction. "Delirious Matter" represents the artist's first major public art project and comprises six new installations spread out over Madison Square Park.
"Adrian Piper: A Synthesis of Intuitions, 1965–2016"Museum of Modern Art (MoMA); Through July 22, $25, seniors $18, students $14, children under 16 free. For discounts, order tickets in advance at moma.org. Fri 4–8pm free. Film tickets free with museum admission; screenings-only admission $12, seniors $10, students $8, children under 16 free
MoMA mounts the first comprehensive survey of Piper, a hugely influential African-American conceptualist who was one of the first artists to tackle the subjects of gender and race.
==========================================================
Despite what folks in other cities might think, NYC remains the best place in the world for jazz. So many of the city's best jazz clubs feature top talent every night of the week, and there's no shortage of the best music venues to explore. Whether you're looking for a romantic date idea, or flying solo, these shows won't disappoint. (TONY)

RECOMMENDED: Full guide to jazz in NYC
On his previous ECM releases, Swiss pianist Bartsch and his "Zen funk" band Ronin have served up hypnotic interlocking funk grooves that draw upon minimalism, techno and glitchy electronica, sheathed in an deceptively icy veneer. Awase—the band's first release in six years—features a trim quartet lineup that allows newfound flexibility in Bartsch's slow-burn approach. Sunday May 6 2018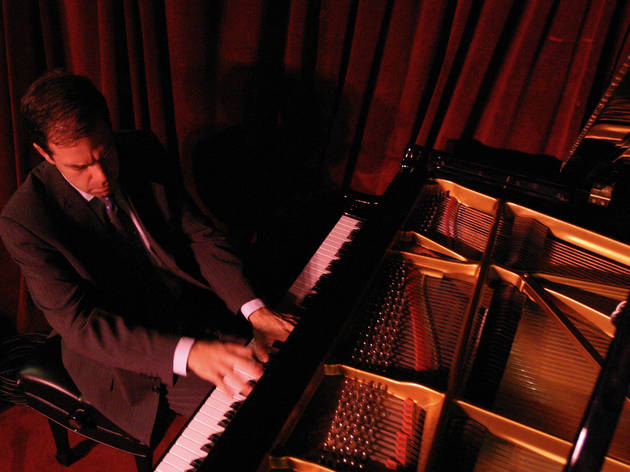 Although pianist Charlap didn't write many of the songs in his trio's repertoire, it's not inappropriate to call him a songsmith; he reshapes the Great American Songbook until it becomes something new, if not altogether different.Read more  Birdland , Hell's Kitchen Tuesday May 8 2018 – Saturday May 12 2018.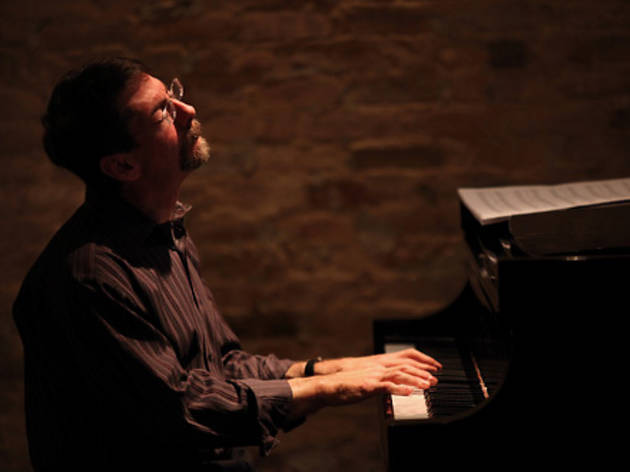 Piano veteran Hersch holds court at the Jazz Standard, pairing with a different collaborator on four of his five nights. The run starts with clarinetist Anat Cohen and closes with bassist Esperanza Spalding. In between, duos with vocalist Kate McGarry and alto saxist Miguel Zenon and a weekend engagement of Hersch's Pocket Orchestra showcase a different angle on the mesmerizing improviser.Read more  Jazz Standard , Flatiron Tuesday May 8 2018 – Sunday May 13 2018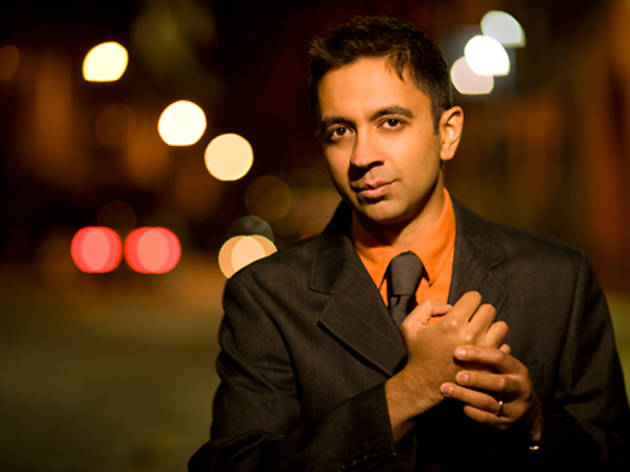 This trailblazing pianist—one of his generation's brightest jazz luminaries—explores jazz, pop and electronica vanguards with equal curiosity. You can hear the eclecticism throughout his impressively prolific portfolio the past few years: chamber works and a multimedia collaboration via his new label, ECM, cementing an alliance with all-star crew Trio 3 on the strong Wiring album and finishing a collaborative effort with trumpeter Wadada Leo Smith. Here he augments his highly acclaimed progressive-jazz trio to a six-man combo, playing behind the sextet's superb 2017 release, Far from Over.Read more  Village Vanguard , West Village Tuesday May 15 2018 – Sunday May 20 2018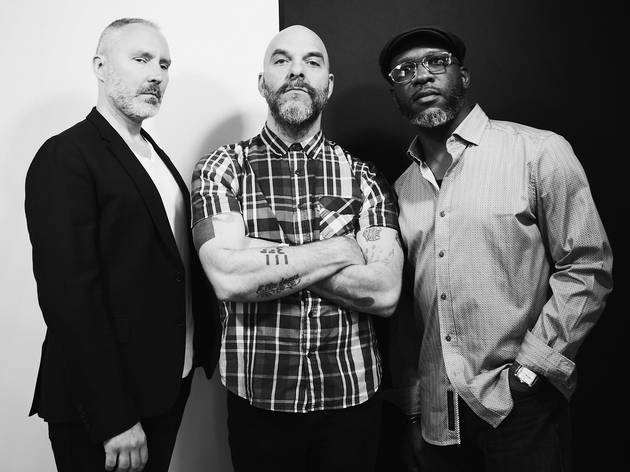 This alt-jazz phenomenon made its name—and earned itself a few haters—interpreting favorites by Blondie, Nirvana and other rock icons, but has since aimed the spotlight on its striking, inventive postbop-gone-pop originals, tunes that handily demonstrate the group's uncommonly broad pool of influences. This week of shows welcomes a new chapter in the band's history, as Orrin Evans takes over the piano bench in the idiosyncratic Ethan Iverson's absence.Read more  Blue Note , Greenwich Village Tuesday May 29 2018 – Sunday June 3 2018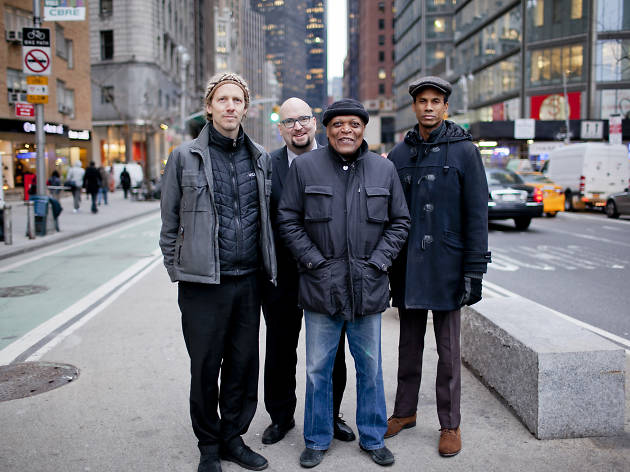 This veteran drummer's quartet with saxist Chris Potter, pianist Ethan Iverson and bassist Ben Street is one of the finest working bands on the current jazz landscape. The group's elegantly shaded originals and ingeniously tweaked standards add up to a strikingly unpredictable take on postbop orthodoxy.Read more  Village Vanguard , West Village Tuesday May 29 2018 – Sunday June 3 201
==========================================================
Ten top-tier jazz shows to catch this month.
Chucho Valdés
Blue Note; 5/1–5/6; 131 W. 3rd St., nr. Macdougal St.; 212-475-8592
Born in Havana in 1941, Valdés has an unmatched rhythmic memory, flashing from a harsh bop run to the Cuban songo of his powerhouse '70s band Irakere in an instant. Ron Carter joins the pianist on the last three of these dates; Carter, the most-recorded bassist in jazz history, celebrates his 80th birthday with a smattering of Blue Note performances this month.
James Carney
Korzo; 5/8 at 9 p.m.; 667 Fifth Ave., nr. 19th St., Brooklyn; 718-499-1199
Pianist James Carney, the founder of this adventurous Tuesday-night series in Park Slope, returns to host with Tony Malaby on sax, the versatile Dezron Douglas on bass, and Allan Mednard on drums.
Broken Shadows
Jazz Standard; 5/15 and 5/16; 116 E. 27th St., nr. Park Ave South; 212-576-2232
Drummer Dave King and bassist Reid Anderson, founding members of the Bad Plus, team up with the raucous saxes of Tim Berne and Chris Speed in this new quartet playing in the avant-garde tradition of the pianoless quartet: more room for activities, more space to shred upon. Look out for King behind the kit: He's Animal from the Muppets, but with fine-tuned melodic ideas.
Vijay Iyer
Village Vanguard; 5/15–5/20; 178 Seventh Ave. S., nr. 11th St.; 212-255-4037
Iyer's natural habitat is in his trio with Stephan Crump and Marcus Gilmore, developing warm, complex themes, and a hit cover of Michael Jackson's "Human Nature." In the Vanguard basement, the Harvard professor and MacArthur fellow leads the sextet from his 2017 ECM release Far From Over, with 24-year-old drummer Jeremy Dutton subbing for longtime Iyer collaborator Tyshawn Sorey on the weekday gigs.
Somi feat. Laura Mvula
The Appel Room at Jazz at Lincoln Center; 5/18 and 5/19; 33 W. 60th St., nr. Broadway, fifth fl.; 212-258-9829
Born in Illinois but raised in Zambia, Somi sings with great emotional clarity in a low, powerful tone — already, she's compared consistently to Nina Simone. What better way to accept the compliment than to dedicate a two-night program to the High Priestess? In "Singing Protest & Memory," Somi interprets the music of the soul icon, and her counterpart in South Africa, the activist and singer Miriam Makeba. To help pay homage, Somi has enlisted Laura Mvula, a like-minded soul singer and two-time Mercury Prize nominee.
Ships of Theseus
The Jazz Gallery; 5/20 at 5 p.m.; 1160 Broadway, nr. 27th St., fifth fl.; 646-494-3625
This program from the Blueprint Piano Series takes its name from a Greek thought experiment considering the essence of life and its objects: If a ship has every piece of wood replaced, is it still the same ship? Six pianists — including Fabian Almazan, John Stetch, and Kris Davis — apply the brain-teaser to music, exploring what is lost and what is made new when improvising off their own works and the compositions of harmonic tinkerer Franz Liszt.
Tia Fuller
Dizzy's Club Coca-Cola; 5/22 at 7:30 p.m. and 9:30 p.m.; 33 W. 60th St., nr. Broadway, fifth fl.; 212-258-9595
Saxophonist Tia Fuller, on faculty in the ensembles department at Berklee College of Music, is known for her work in a very special ensemble: Beyoncé's all-female backing band. Expect huge, soaring riffs from the solo stand.
Vision Festival
Roulette; 5/23–5/28; 509 Atlantic Ave., nr. Third Ave., Brooklyn; 917-267-0363
The Vision Festival of improvised music heads to Brooklyn in its 23rd year. Highlights include pianist Dave Burrell, receiving lifetime achievement honors; Roscoe Mitchell's new trio Space; guitarist Mary Halvorson's Code Girl; and drummer Nasheet Waits's Equality. An essential talk is the Thursday roundtable from We Have Voice, a 14-member collective of female and non-binary jazz and experimental musicians who just released a code of conduct demanding safe workspaces in the performing arts.
Tribute to the Legendary Hasaan
The Stone at the New School; 5/24 at 8:30 p.m.; 55 W. 13th St., nr. Sixth Ave.
The eccentric, difficult-to-work-with pianist Hasaan Ibn Ali was a father of Philadelphia's stacked bop community — his percussive attack is said to have inspired John Coltrane's sheets-of-sound technique. Yet, only one recording of Ali made it to the public, The Max Roach Trio Featuring the Legendary Hasaan. Pianist Brian Marsella, bassist Christian McBride, and drummer Anwar Marshall — all Philly musicians — gather to celebrate their city's lost master.
Oumar Ndiaye and Smokey Hormel
Barbès; 5/25 at 8pm; 376 9th St., at Sixth Ave., Brooklyn; 347-422-0248
Born in Dakar, Senegal, Oumar Ndiaye plays a captivating blend of West African traditions and rhythms on his classical guitar. Smokey Hormel is a Grammy-winning session guitarist known for his work with Beck, Adele, Johnny Cash, and Justin Timberlake. Together, they test the material from their forthcoming collaboration.
=========================================================
By Alison Durkee
May has arrived, and with it comes warmer weather, blooming flowers—and plenty of great events. Here's what to look forward to each day this month, with events spanning everything from modern day idolatry to mindfulness and Japanese architecture.
Appearances by Rachel Kushner, Larry Kudlow, and Geoff Dyer highlight our picks for the best smart things to do in NYC this week.
Tuesday, May 1
The symptoms of a state aligning itself against its citizenry are evident in American mass surveillance, militarized police, and pervasive lying. The Director of the Columbia Center for Contemporary Critical Thought, Bernard Harcourt, will appear in support of his new book, The Counterrevolution: How Our Government Went to War Against Its Own Citizens. He'll explain how modes originally developed for counterinsurgency have morphed into a new tyranny arrayed against nonexistent enemies. Book Culture.
Comedian and actor Chris Distefano guests on the next
Late Night Whenever
 live podcast show taping hosted by comedian Michelle Buteau. They'll be joined by a mystery guest best known for being a reality TV show star (probably not President Trump).
The Greene Space
.
American artist and sculptor
Rita McBride
(born 1960) is the subject of a talk by Japanese-born, Los Angeles-based artist Mamiko Otsubo at
Dia Art Foundation
.
BeeTalks with The Honeybee Conservancy at Arsenal Gallery hosts Bo Sterk, Master Beekeeper, Florida Bee College and Bees Beyond Borders, for the talk Poverty Alleviation Through Beekeeping in the Caribbean.
Executive director of the SUNY Stony Brook Center for the Study of Men and Masculinities Michael Kimmel is joined by Columbia psychology professor Geraldine Downey and journalist Alexis Grenell to discuss "Toxic Masculinity and #MeToo," and how we might harness the moment to curb harassment and violence. Brooklyn Historical Society.
In conjunction with the Onassis Cultural Center New York's spring festival and its staging of Aristophanes' The Birds, catch a Stephen A. Schwarzman Building conversation on democracy and mass incarceration. Novelist Rachel Kushner, whose new novel is set in a California women's prison, will be joined by filmmaker Paul Schrader. (You can also find Kushner signing at 192 Books a week from Sunday; Schrader will appear at four Metrograph screenings May 4th through 6th.)
Wednesday, May 2
"There's no recession coming. The pessimistas were wrong. It's not going to happen," Larry Kudlow famously wrote on the eve of the Great Recession. Now, of course, he's Director of the National Economic Council in the Trump administration. It will be interesting to see if his co-guest Chris Matthews holds his feet to the fire as they discuss the free press and the polarization of America. Father Matt Malone, S.J., editor-in-chief of America Media, moderates a Sheen Center for Thought & Culture evening dedicated to Civility in America.
Looking through the masterful street photography of Garry Winogrand is to conjure fashions forever lost and conjunctions that jar with contemporary recognition. Hear from critic and author Geoff Dyer as he speaks on his new book of essays, focused on 100 Winogrand photos, with filmmaker Michael Almereyda at Murmrr. (SVA hosts a talk by Dyer on Thursday as well.)
Streamline your evening at Making America Modern, a talk exploring how interior design evolved in the 1930s. New York School of Interior Design.
Thursday, May 3
Learn to taste and pair honey with expert Carla Marina Marchese, who leads an interactive tasting flight through six limited harvest honeys. After the tasting, there will be a signing of The Honey Connoisseur: Selecting, Tasting, and Pairing Honey, With a Guide to More Than 30 Varietals. Museum of Food and Drink.

Barnard philosophy professor Elliot Paul, co-editor of The Philosophy of Creativity: New Essays, joins Joan Snitzer of the Art History department and Provost Linda Bell to talk about "creativity's role in happiness and moral choices."
Alternatively, you can head down to Caveat for the next session of The Happier Hour: Philosophy to Make Your Life Suck Less, which will also hone in on creativity, questioning the influence of emotions and whether some people are simply born more creative. Monica McCarthy hosts.
The science of Star Wars, citizenship and Black Panther, and the secrets of the Kennedys highlight our picks for the best smart things to do in NYC this weekend.

Friday, May 4
Gather beneath the space shuttle Enterprise at the Intrepid Sea, Air & Space Museum to learn the back story of the New Horizons mission to Pluto. Lead scientist Alan Stern and astrobiologist David Grinspoon discuss their new book.
Use the force at The Science of Star Wars, as experts offer their own takes on the scientific powers behind that famed galaxy far, far away. Caveat.
44 Charlton at The Greene Space will also be celebrating May the Fourth, with music, theater, and the always engaging Julian Fleisher.
Historian of national intelligence John Prados speaks on his new book, The Ghosts of Langley: Into the CIA's Heart of Darkness, at a New York Military Affairs Symposium at the Soldiers', Sailors', Marines', Coast Guard and Airmens' Club.
Question citizenship within its historical American context and that of Black Panther as Think Olio and The Strand host Wakanda Forever: Rethinking Killmonger as Villain.
Saturday, May 5
Take a three-dimensional look at the 1950s at this event featuring a collection of 3-D photos from the bygone era. Q.E.D.
Take a free tour with the Municipal Art Society, as the historic Village comes to life in Jefferson Market Then and Now.
One Day University takes over Hotel The Watson for a session that updates the historic record on an American First Family: The Kennedys: What We Know Now That We Didn't Know Then.
Sunday, May 6
Travel back to old New Amsterdam for this look at NYC's Dutch roots through the lens of the Hendrick I. Lott House and the city's other remaining Dutch buildings.
The Eyal Vilner Big Band "rocks the shul" at the Museum at Eldridge Street with its unique blend of jazz, blues, and Middle Eastern and Jewish sounds.
Jonathan Franzen. Garry Kasparov. Anna Quindlen. Read on for our picks for the best smart things to do in NYC this week.
Monday, May 7
Learn the richness of Hopi thought in a lecture by Peter M. Whiteley, Curator of North American Ethnology at the American Museum of Natural History. He'll describe the way the Hopi names can reveal a people's "culture, philosophy, history, natural history, and aesthetics." The Explorers Club.
The understanding of human decision-making has only gotten more interesting as new technological tools have become accessible. A panel of experts representing fields as diverse as neuroscience and political economics address the overlaps in their disciplines and what the future holds for our knowledge of the mind. Columbia University.
Economist and author Dambisa Moyo argues that demographics, inequality, commodity scarcity, and technological innovation drive unrest. She'll discuss her findings with Garry Kasparov, the 13th world chess champion and chairman of the Human Rights Foundation. Stephen A. Schwarzman Building.
Tuesday, May 8
Urban living has made a major comeback, arriving in tandem with the city's increasing role as laboratory for innovation, from rooftop gardens to public transportation. A panel of experts at Deutsches Haus at NYU talks "the possibilities—and limits—of municipal, and city-led, politics."
Recontextualize art at this Brooklyn Commons event that rethinks everyday objects with artists Haim Steinbach and Remy Jungerma. International School & Curatorial Program.
Senior vice president for curatorial affairs at Mystic Seaport Museum Nicholas R. Bell gives a special presentation on two exhibitions opening at the museum this spring: The Vikings Begin: Treasures from Uppsala University, Sweden, and Science, Myth, and Mystery: The Vinland Map Saga, which despite likely being a forgery still exerts influence over the American origin story. Scandinavia House: The Nordic Center in America.
Wednesday, May 9
Rachel Kushner presents her latest, The Mars Room, in conversation with Jonathan Franzen. Greenlight Bookstore.
Carlo Rovelli, head of the Quantum Gravity group at the Centre de Physique Théorique of Aix-Marseille University, talks about his new book,The Order of Time. It's full of physicist insight, like the notion that "only a few years passed between the moment at which we agreed to synchronize clocks and the moment at which Einstein realized that it was impossible to do so exactly." Rovelli is joined by science writer Jim Holt, author of the new When Einstein Walked with Gödel. Stephen A. Schwarzman Building.
Learn about Anna Quindlen's favorite things at this Person, Place, Thing event with the novelist and journalist. Marlene Meyerson JCC Manhattan.
National Humanities Medalist Isabel Wilkerson speaks at the Museum of Arts and Design on her 2011 book, connecting social justice struggles of today with the Great Migration's search for the American dream.
Nerd Nite wraps up its season with a trio of talks: Superman v. Wonderman: The Lawsuit That Saved the Man of Steel, Hector Berlioz Was a Visionary Composer and Also a Dirty Creep, and How to Look Like a Murderer: A Guide to Killing Your Tinder Profile. Arrive early for trivia. Littlefield.
Thursday, May 10
Uncover some hidden battle wounds at Scars of Independence, which will delve into the darker, more violent side of the Revolutionary War. Fraunces Tavern Museum.
Can you do better for an evening of golem exploration than an alchemist and a rabbi? Brian Cotnoir (Alchemical Meditations) joins rabbi Dan Ain inside Green-Wood's Modern Chapel to talk the ancient origins of the golem, why the story has resonated across the centuries, and what relevance the golem has to contemporary realms of robotics and AI.
Friday, May 11: A picture will be worth a thousand words at this event on the image and social change. International Center of Photography (School).
Saturday, May 12: Stay protected at this conversation with two top national security experts and advisors on National Security in the Age of Trump. New-York Historical Society.
Sunday, May 13: Raise a Mother's Day glass at this tour and tasting celebrating the little-known influence of women on whiskey and some of the spirit's top brands. Brooklyn Navy Yard.
Mario Vargas Llosa. Ethan Hawke. Ehud Barak. Read on for our picks for the best smart things to do in NYC this week.
Monday, May 14
Weigh the benefits of innovation against the risks of populist instability at an Intelligence Squared debate that looks into our inevitable AI future. Experts in politics, global affairs, and the digital revolution will argue for and against the motion Automation Will Crash Democracy. Kaye Playhouse at Hunter College.
Carnegie Institution astronomer Alycia J. Weinberger shares her insight into the birth of planets, using "snapshots" of nearby stars to extrapolate a 100 million year process. American Museum of Natural History.
Write up a reason to attend this conversation with novelist Mario Vargas Llosa on his life in letters. New York Public Library—Stephen A. Schwarzman Building.
Tuesday, May 15
When astronaut Scott Kelly returned from 11 months in space his body mass had decreased, his gut bacteria had changed, and he was two inches taller. Oh, and his genes were different. Thanks to an identical twin back on Earth and the research of geneticist Dr. Chris Mason, we know that 7% of Kelly's gene expression permanently changed as a result of his sojourn. Join the Secret Science Club as Mason talks about the twins' "omics" and the ramifications for future space travel. The Bell House
Ehud Barak, one of the most highly decorated soldiers in Israeli history, a classical pianist, and the tenth Prime Minister of Israel, will talk about the lifetime that led him to his proposal of a two-state solution. A book signing of his new memoir, My Country, My Life: Fighting for Israel, Searching for Peace, follows. 92nd Street Y.
The Gotham Philosophical Society brings together a lawyer, a poet, and a philosopher to look at "America the Miserable." They'll take on the rising depression experienced in the U.S., its sources, and what might be done to relieve it. (This program repeats on Thursday, May 24th.)
"Gaze right into the eye of modern media- and money-fueled horror" at a sneak preview of Paul Schrader's new film, First Reformed, which stars Ethan Hawke as a middle-aged pastor forced by a radical environmentalist to reexamine his beliefs. In addition to the screening there will be a Q&A with Schrader and Hawke. Film Society of Lincoln Center.
Wednesday, May 16
Mount Wutai in northern China has been a pilgrimage site for more than 1,000 years. Learn more about the range and its 100-some temples with Sino-Tibet expert Gray Tuttle and art historian Wen-shing Chou, author of the new book Mount Wutai: Visions of a Sacred Buddhist Mountain. China Institute.
Enliven your moments of fellowship with some help from author Priya Parker, an expert in The Art of Gathering: How We Meet and Why It Matters. The Strand.
Thursday, May 17
Running Thursday through Saturday at New York Live Arts, check out the event Three Female Choreographers Premiere Works Focused on Women's Empowerment, featuring the innovative work of Ariel Rivka Dance.
In Meta: On God, the Big Questions, and the Just City (An Uncommon Exchange), co-authors Andrew Murtagh and Adam Lee approach from divergent viewpoints to question why there is something rather than nothing. They'll come together with philosopher Massimo Pigliucci to puzzle through issues ranging "from metaphysics and morality to consciousness and free-will." (While they're at it, they'll rally to end human trafficking.) New York Society for Ethical Culture.
Christo, two separate cultural all-nighters, and highlight our picks for the Korean shaman ritual of the dead highlight our picks for the best smart things to do in NYC this weekend.

Friday, May 18
Hope that past isn't prologue at The Suicide of Greece: The Saga of the Peloponnesian Wars, a New York Military Affairs Symposium at the Soldiers', Sailors', Marines', Coast Guard and Airmens' Club.
Running through Saturday at New York Live Arts, check out the event Three Female Choreographers Premiere Works Focused on Women's Empowerment, featuring the innovative work of Ariel Rivka Dance.
Broaden your cultural outlook by attending Ssitkimkut: The Korean Shaman Ritual of the Dead at Asia Society and Museum. Singing, dancing, music, and theatre all play a role. (There's a pre-performance lecture to introduce the experience.)
"Privacy is not dead in the United States, but it does seem to be circling the drain." From this premise, Lawrence Cappello (None of Your Damn Business: A History of Privacy in the United States) leads a Think Olio session on "How to Talk About Privacy (Without Sounding Like a Conspiracy Theorist)." At The Strand.
As part of this year's NYCxDESIGN, hear from legendary artist Christo, known for his collaborations with his late wife Jeanne-Claude, which include The Gates in Central Park, Wrapped Reichstag, the Umbrellas, and Valley Curtain. He'll also talk about his latest, the world's largest sculpture, which combines 410,000 multi-colored oil barrels for an Islamic-inspired project in Abu Dhabi. The TimesCenter.
Bernard Kutter, the chief scientist of the United Launch Alliance (ULA), talks about his organization's new next-gen rocket and the very real possibilities for long-duration space missions. Stargazing on the flight deck will follow. Intrepid Sea, Air & Space Museum.
Saturday, May 19
Circumnavigate the isle of Staten on this boat tour of the New York and New Jersey coastlines. National Lighthouse Museum.
Stay up late with culture at two separate celebrations of Shavuot. The 14th Street Y will be up from dusk to dawn with Into the Night: A Contemporary Spin on Tikkun Leil Shavuot. A similar all-nighter takes place at the Marlene Meyerson JCC Manhattan, which hosts The Paul Feig Z'l Tikkun 2018: Stay the Night until 5am.
Sunday, May 20
Get out the vote at this symposium celebrating the centennial of women's suffrage in New York and the state's women of past and present. The Bronx County Historical Society.
The Sunday meeting of the New York Society for Ethical Culture looks at G.B. Shaw's Pygmalion and what it has to say about human potential.
Laurie Anderson, Kyle MacLachlan, and a new theory of consciousness highlight our picks for the best smart things to do in NYC this week.
Monday, May 21
After-market upgrades to humanity have evolved from eyeglasses to CRISPR/Cas9 gene editing, which could change the course of our species's evolution. A panel of scientists, ethicists, philosophers, and historians come together for a look at the current state of AI and other emerging super-human technologies. They will also note the flip side of this process: the bioethical dilemmas that will come in tandem with our cyborg futures. New York Academy of Sciences.
Journey on at this event recounting Mark Adams' attempt to recreate an 1899 exploration of Alaska. The Half King.
The just-opened new exhibition from The Costume Institute at The Met looks at relationships between fashion, creativity, and religion. Hear from Father James Martin, S.J., as he discusses this groundbreaking show with curators representing The Costume Institute and The Cloisters. Sheen Center for Thought & Culture.
Tuesday, May 22
Laurie Anderson and friends gather on a night of celebration for Lou Reed. It's occasioned by the recent release of Do Angels Need Haircuts?, a collection of Reed's early poetry. Readings and reminiscences will make up the evening. New York Public Library—Stephen A. Schwarzman Building. (Laurie Anderson appears again Wednesday night, in conversation with Hilton Als.)
Actor/director John Cameron Mitchell (Hedwig and the Angry Inch, Mozart in the Jungle) joins comedian/actor/director/musician Bo Burnham (Zach Stone Is Gonna Be Famous) for this week's Late Night Whenever live podcast show taping, guest hosted by Comedy Central's Jordan Carlos. The Greene Space.
Spend a literary evening at Bo's Kitchen & Bar Room as #YeahYouWrite hosts its monthly gathering with dinner, literary cocktails, and four crack authors.
Delve into stitches in time as The New York Academy of Medicine Library Artist in Residence Kriota Willberg talks about her discoveries in medicine and creativity with Needlework: Some Histories of Sewing the Body.
Psychology professor Riccardo Manzotti unwinds a radical thesis in his new book, The Spread Mind: Why Consciousness and the World Are One. Building on science's inability to center consciousness within the body, Manzotti applies dreams, the geometry of light, and Einstein's theories of relativity to posit that consciousness is real but exists outside the mind in the physical world. Peter Catapano (The Stone) joins Manzotti in conversation. McNally Jackson.
Wednesday, May 23
Christian Davenport speaks on her new book, The Space Barons: Elon Musk, Jeff Bezos, and the Quest to Colonize the Cosmos, which looks at Silicon Valley-style disruption lowering space travel costs and building interstellar transportation networks. 92nd Street Y.
Hosts Amanda Hesser and Merrill Stubbs present a tasty evening of food stories, including performances by Joan Allen (Room), Angel Desai (Jessica Jones), and Kyle MacLachlan (Twin Peaks), who'll be serving tastes of his own Pursued by Bear wine. Symphony Space.
Neuroscientist Elizabeth A. Phelps has pioneered research into how the brain processes emotion. She'll be joined by Alexis Agathocleous, a staff attorney for the Innocence Project and expert in eyewitness identifications. Together they'll lift the hood on memory and visual evidence, and how these elements might be deployed toward the end of a more just world. Rubin Museum of Art.
The Commandment "Thou shalt have no other gods before me" may have a resurgent meaning in this era of the screen. Tiffany Shlain, who is working on a book on her family's "Tech Shabbats," joins Nigel Savage, founder of the sustainable community group Hazon, for a conversation about modern idolatry. It's part of a spring series on the Ten Commandments at the Museum at Eldridge Street.
Thursday, May 24
Get back together with the cast and creatives behind Homicide: Life on the Street as they reunite at the Paley Center for Media.
Find New York Times writer Richard Sandomir in conversation on the behind-the-scenes story of native New Yorker Lou Gehrig, Gary Cooper, and the making of the first great sports film. 92nd Street Y.
Bill Porter may know more than any other westerner about the Chinese hermit tradition, having spent a lifetime immersed in Chinese religious and philosophical texts. Porter hosts an illustrated talk and conversation about a still-living practice and how it has been reflected in "the teachings of Laozi, Confucius, and Bodhidharma." China Institute.
The Gotham Philosophical Society brings together a lawyer, a poet, and a philosopher to look at "America the Miserable." They'll take on the rising depression experienced in the U.S., its sources, and what might be done to relieve it.
Question "what is happiness" and share in Hindu and Buddhist wisdom among our picks for the best smart things to do in NYC this weekend.

Friday, May 25
A recent study revealed the different aims of Chinese and American children's books: for the former, the main theme is working hard to achieve a goal. For American kids, it's all about finding happiness. Given the enshrinement of this pursuit in our founding documents, it's a little odd how resistant happiness can be to objective definition.  Philosophy educator Jeanne Proust leads a Think Olio session that questions what happiness is, whether it can really be attained, and if it's even up to us. The Strand.
On Friday and Saturday, as part of Asian/Pacific-American Heritage Month, catch a work-in-progress commissioned by Chen Dance Center. Fahu Goes East is a one-man dance/theatre show created and performed by Kauila Kanaka'ole, a member of a legendary Hawaiian family of hula and chant practitioners.
Saturday, May 26
Asian/Pacific-American Heritage Month continues at Caveat, which presents An Asian American Film Thing, with music, discussion, and a general look at "identity and the power of visual storytelling."
Discover the final resting place of some of New York's top residents on this tour of Trinity Church Cemetery in Upper Manhattan. The Municipal Art Society of New York.
Sunday, May 27
In her just-released book I Feel You: The Surprising Power of Extreme Empathy, author Cris Beam takes on an emotion that's simultaneously a buzzword and a potential way out of this whole mess. She speaks on her experiences in classrooms, prisons, and the labs where the neural networks of compassion get mapped. New York Society for Ethical Culture.
As part of United Palace's Open Heart Conversations series, learn more about the Hindu faith in an appearance by Swami Shantatmananda, senior monk of the Ramakrishna Order. The ancient chant practice of kirtan will also be presented by artist Ambika.
Buddhist and restorative justice activist sujatha baliga speaks with Chief Justice Emeritus of the Navajo Nation Robert Yazzie about "The Future of Justice" and how to keep fighting in difficult times. Rubin Museum of Art.
Hark back to entertainment of yore as Ali Silva and Fireside Mystery Theatre host an evening of music and sketches inspired by old-time radio broadcasts. The Slipper Room.
mm
Monday, May 28: Celebrate 20 years of a New York favorite as Green-Wood Cemetery hosts its annual Memorial Day Concert; this year will honor one of Green-Wood's own with a Leonard Bernstein Centennial Celebration.
Tuesday, May 29: Ponder a post-Trump world with the authors of To End a Presidency: The Power of Impeachment, joined by CNN's Jeffrey Toobin and former U.S. Representative Elizabeth Holtzman, who voted to impeach Richard Nixon. 92nd Street Y.
Wednesday, May 30: Ask why "in God we trust" at this history of civil religion in America, exploring how the country was founded with both sacred and secular values. The New York Society Library.
Thursday, May 31: Find some peace at this session on mindfulness and Japanese architecture. Japan Society.
========================================================
There is so much more coming soon, real soon.