What's Happening November 2018
LonelyPlanet – NYC Month by Month
CityGuideNY – The Best Things to Do in NYC in November
Metro US – Best Things to Do in New York City in November
Lincoln Center – Lincoln Center FREE November
TimeOutNY – NYC Events in November 2018
Free Tours by Foot – Things to Do in November in NYC (for Tourists and Visitors)
ThoughtGallery – The November Calendar: Events for Each Day This Month
Grub Street – What to Eat and Drink in NYC This November
These sites have been selected because they all do a first rate job publishing NYCity event info. I hope you will click on their hot links to see what else they have to offer.
==================================================
But first, let's take a look at The New Yorker's always perceptive and comprehensive
Fall Preview of the Arts:
===================================================
LonelyPlanet – NYC Month by Month
November
As the leaves tumble, light jackets are replaced by wool and down. A headliner marathon is tucked into the final days of prehibernation weather, then families gather to give thanks.
===================================================
CityGuideNY – The Best Things to Do in NYC in November
What to Do in NYC in November
September 21, 2018 – by City Guide News Desk
If you're looking for things to do in New York City in November, we've got the inside scoop on the best exhibits, sightseeing, fun for kids, concerts, nightlife, and more, as NYC gets ready for all the holiday and winter excitement. We're especially looking forward to the return of ice skating, the Rockettes, holiday markets, the 2018 TCS New York City Marathon, and, of course, the Macy's Thanksgiving Day Parade.
ICE SKATING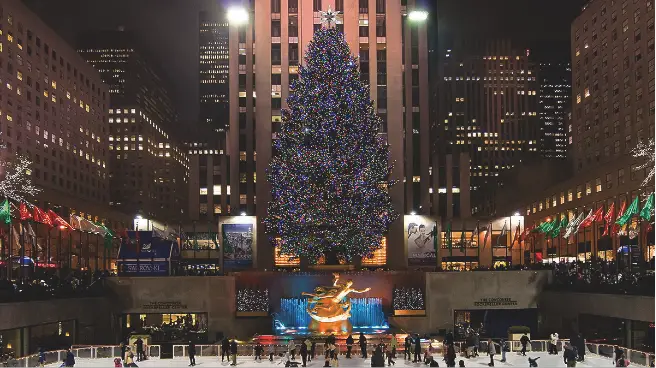 (Opens 10/8) The iconic Rockefeller Center Ice Skating Rink opens for the winter season. For information on reservations, skate lessons or season passes, call 212-332-7654 or visit therinkatrockcenter.com. VIP packages are also available. For more information on Rockefeller Center, visit rockefellercenter.com.
(Opens weekend of 10/22) Wollman Rink in Central Park is also open. For schedules and rates call 212-439-6900 or visit wollmanskatingrink.com.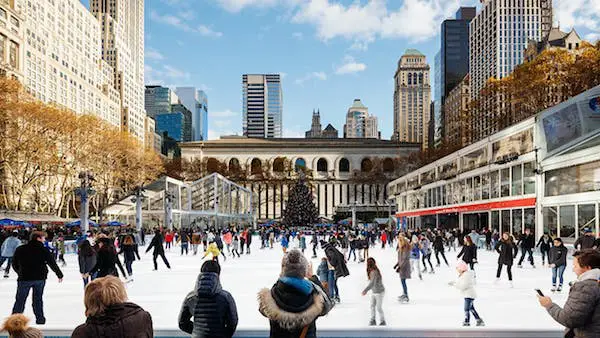 Colin Miller.
(10/27-1/19/19) Bryant Park's Winter Village returns. Ice skating, shopping, hot chocolate and other tasty treats, and more!
PLUS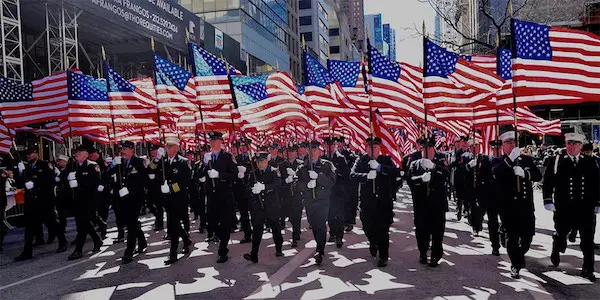 (11/11) The annual New York City Veterans Day Parade takes place along Fifth Avenue, rain or shine. It's the largest one in the nation. The parade proceeds north on Fifth Avenue from 26th to 52nd Sts., from 11:15am to approximately 3:30pm.
THE TCS NEW YORK CITY MARATHON

(11/4) When November hits, the city's thoughts turn to pounding pavement and the excitement of the TCS New York City Marathon. Some 50,000 runners from 125 countries will be cheered on by millions across all five boroughs of the city. tcsnycmarathon.org
(11/1-11/3) TCS New York City Marathon Expo Presented by New Balance. The largest running exhibition in the U.S., and one of the top 10 health and fitness expos in the world. Join race participants, health enthusiasts, and runners as they prepare for race day, shop fitness products, and experience the excitement. Free and open to the public at the Jacob K. Javits Convention Center.

If you're looking to do some carb loading before or after a jog (or a marathon), don't miss the pasta pros at New York's favorite Italian restaurants. In Midtown West our go-tos are Buca di Beppo, La Masseria and its new sister spot Masseria dei Vini, and Patsy's Italian Restaurant. For a quick pick-me-up in midtown, the Zibetto Espresso Bars have desserts and coffees as only the Italians can do it. Over in Midtown East, you'll find us at Allora Ristorante, or Obicà Mozzarella Bar, Pizza E Cucina down in the Flatiron. Further downtown, Villa Mosconi and Monte's have been Village favorites for decades. On narrow, ancient streets downtown you'll also find one of the most vibrant places in Manhattan: Little Italy. For decades now, bold-face names and hungry New Yorkers have come here for pizza, pasta, and the best cannoli in the city. Our recommendations include family-owned classics like Il Cortile, and the legendary Umberto's Clam House. When you're ready for a sweet ending to your Little Italy adventures, Caffé Palermo is your destination. Baby John "The Cannoli King" serves up cannolis that keep to that perfect balance between sweet cream and satisfying crunch, making these the best in the city. And you don't have to be in training for a marathon to enjoy them.
(11/23-12/31) The first ever Winterfest at Brooklyn Museum will feature a wide variety of attractions including a Vinopolis Wine Tasting Experience, a beer garden, an enchanted tree maze, Santa Land, where the little ones can pose for photos , enjoy story time and snacks, an interative chocolate dome, a giant snowglobe, a spectacular menorah, food and beverages, and more.
(11/26) Light up the Upper West Side with the 19th Annual Winter's Eve at Lincoln Square, an evening of music, food, dancing, children's activities, and fun for everyone. Look for processional groups, multicultural dance troupes, ice sculpting, Jazz at Lincoln Center, youth choruses, jugglers, stilt-walkers, and more! At Dante Park on Broadway between 63rd and 64th Sts., beginning at 5:30pm. Arlo Guthrie returns for a performance this year. Along Broadway from Columbus Circle to 68th St., 212-581-7762, winterseve.org

EXHIBITS

(11/17-1/21/19) The Holiday Train Show at New York Botanical Garden. Enchanting model trains zip through a display of 150 landmarks, each re-created with bark, leaves, and other natural materials—all under the twinkling glow of the Enid A. Haupt Conservatory. Marvel at G-scale locomotives humming along among familiar sights such as the Brooklyn Bridge, Statue of Liberty, and Rockefeller Center on nearly a half-mile of track.
PLUS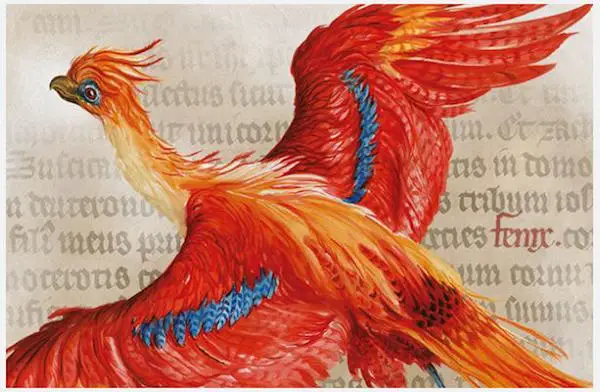 (Now-1/27/19) Harry Potter: A History of Magic arrives at the New-York Historical Society. In celebration of the 20th anniversary of the U.S. publication of J.K. Rowling's Harry Potter and the Sorcerer's Stone, New-York Historical will display illustrator Brian Selznick's artwork, which will appear on the covers of the Harry Potter series to be published by Scholastic later this year. Also on view to the public for the first time will be Mary GrandPré's illustrations created for Scholastic's original editions of the novels. Costumes and set models from Harry Potter and the Cursed Child, which opened on Broadway in April, will be showcased in the exhibition. A long list of events will take place in conjunction with the exhibit, including trivia night, talks, an adult costume party, and more. nyhistory.org
PLUS
(Now-2/3/19) Before abstract art was a speck in Kandinsky's eye, the painter Hilma af Klint (1862-1944) was pioneering non-representational painting in Sweden. A spiritualist who claimed to communicate with the dead, af Klint worked in near-obscurity, forbidding her paintings from public exposure until 20 years after her death. Upon her death in 1944, she left 1300 paintings behind, a body of work constituting some of the world's first abstract art. Discover Hilma af Klint, a woman before her time, at the new Solomon R. Guggenheim Museum exhibit Hilma af Klint: Paintings for the Future, opening October 12.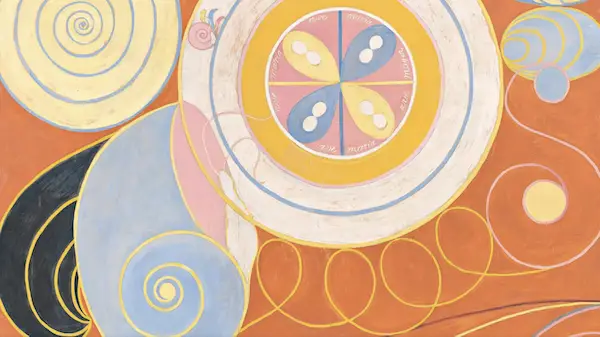 Group IV, the Ten Largest, No. 3, Youth, 1907, from Untitled Series. Photo: Albin Dahlström, Moderna Museet, Stockholm

(9/17-1/6/19) Delacroix at the Metropolitan Museum of Art. This is the first comprehensive U.S. retrospective of the work of French artist Eugene Delacroix (1798-1863). The Met has teamed up with The Louvre, showcasing in chronological order some 150 pieces, including paintings, drawings, manuscripts, and prints.
(Now-2/3/19) Even over a century after his birth, Dutch artist M.C. Escher (1898-1972) continues to astound. Catch more than 200 of Escher's mind-bending works at Escher: The Exhibition & Experience in Brooklyn's Industry City. Exploring the intersection of art, mathematics, science, and poetry, the exhibition will feature interactive immersive experiences that bring the artist's optical illusions to life. eschernyc.com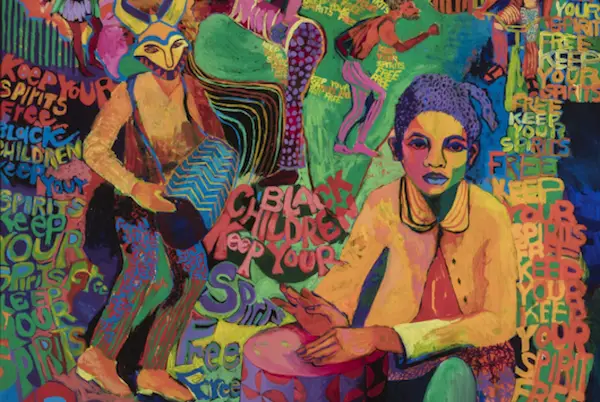 Carolyn Lawrence, Black Children Keep Your Spirits Free. The exhibition, which opens September 14, presents a wide range of painting, photography, and sculpture from over 60 artists on the fourth and fifth floors of the museum. Photo by Michael Tropea.
(Now-2/3/19) Soul of a Nation: Art in the Age of Black Power Proponents of Black Power had no better advocates than the artists among their ranks. Painters, sculptors, and performance artists rose up during this era to make protest art that spoke to the black experience in America and critiqued the white establishment that resisted them. Soul of a Nation: Art in the Age of Black Power at the Brooklyn Museum features over 150 works of art inspired by this vital sociopolitical movement.
(Now-12/9) Rivers and Torrents: Oil Sketches from the Thaw Collection at the Morgan Library. Even advanced painters struggle to capture moving water in their work. The play of light on the ripples, the wind on the surface, the current moving it all along—it's one of the many reasons we're all captivated by Monet's Water Lilies. See the work of other artists from the 19th century onward through oil studies of Rivers and Torrents. Click here for more about exhibits at Morgan Library.
(Now-12/2/18) Art of the Mountain: Through the Chinese Photographer's Lens at the China Institute. Featuring over 60 photographs from a range of modern Chinese photographers, this exhibition will allow visitors to consider the role of mountains in China's geography, history, art, and philosophy.
(Permanent) The Jim Henson Exhibition at the Museum of the Moving Image will celebrate the life and legacy of the famed Muppet creator, exploring both his prolific career and the enduring effect his work has on pop culture to this day. Visitors can expect to learn more about the creation of such beloved works as The Muppet Show, Sesame Street, Fraggle Rock, The Dark Crystal, and Labryinth, as well as to discover the cutting-edge experimental works Henson made throughout his career.
(Permanent) 
The Museum of the City of New York
 presents
NY at Its Core
.
 Ten years in the making, 
New York at Its Core
 presents the compelling story of New York's rise from a striving Dutch village to today's "Capital of the World." The exhibition captures the human energy that drove New York to become a city like no other and a subject of fascination the world over. Entertaining, inspiring, important, and at times bemusing, New York City "big personalities," including Alexander Hamilton, Walt Whitman, Boss Tweed, Emma Goldman, JP Morgan, Fiorello La Guardia, Jane Jacobs, Jay-Z, and dozens more, parade through the exhibition
.
COMEDY

(11/5-11/11) Now in its 15th year, the New York Comedy Festival features a star-spangled lineup of comedians, including Conan O'Brien, GLOW's Marc Maron, Tracy Morgan, Jo Koy, Queer Eye's Jonathan Van Ness and Antoni Porowski, and more. newyorkcomedyfestival.com
PLUS 
(11/2-11/3) Dov Davidoff at Gotham Comedy Club.
(11/9-11/10) Joey Coo Diaz at Gotham Comedy Club.
(11/21) Amy Schumer at Kings Theatre. 
(11/23-11/25) Adam Ray at Gotham Comedy Club.
KIDS
(11/7-11/11) Disney on Ice: Mickey's Search Party at Barclays Center. Join Mickey and his friends at Barclays Center for Disney On Ice presents Mickey's Search Party, a brand-new adventure filled with world-class skating, high-flying acrobatics, and unexpected stunts! Help them follow Captain Hook's treasure map and look for clues in the search for Tinker Bell in immersive, fantastic worlds. Explore the colorful spirit realm of Coco in Miguel's Disney On Ice debut, sail away with Moana as she bravely saves her island, see Belle in the sky above you as the enchanted chandelier comes to life, and sing-along with Elsa in the icy world of Frozen.
PLUS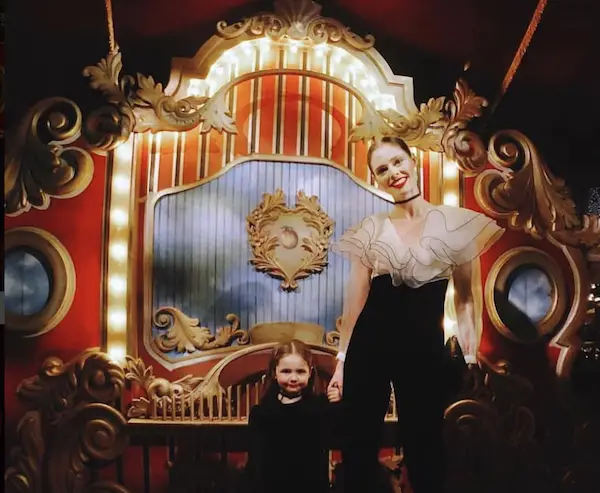 (Now-1/27/2019) Big Apple Circus at Lincoln Center's Damrosch Park is back, and while it's still appealing for kids, it's gotten a makeover, making a concerted effort to appeal to young and old alike, with a selection of high end cocktails now on sale, a VIP tent, new performers, and more. bigapplecircus.com
(11/4) KidzBop Live at the Beacon Theatre.
(11/17) 12th Annual Children's Book Fair  at Brooklyn Museum. This FREE event features author readings, illustrator presentations, and book-related art-making opportunities with over forty creators presenting storybooks, picture books, and graphic novels.11:30am-4pm.
MUSIC & NIGHTLIFE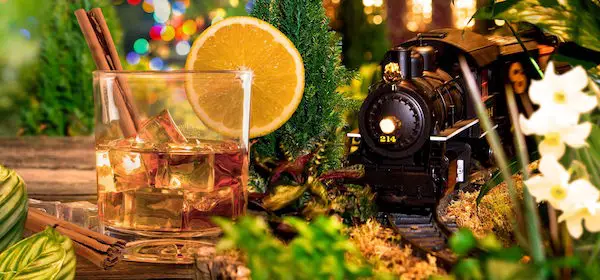 (11/17, 11/23-11/24, 11/30, 12/1, 12/7-12/8, 12/21, 12/28, 12/29, 1/5/19, 1/12/19) Bar Car Nights at New York Botanical Garden. On these nights exclusively for adults 21 and over, the wintry landscape of NYBG sets the scene for festive outdoor adventures, with an after-dark viewing of the Holiday Train Show® as the centerpiece. Sip a cocktail as you journey through a series of station stops, including pop-up acts featuring some of NYC's favorite street performers.
PLUS 
(11/3-11/4) Tenacious D at Kings Theatre.
(11/2) Chris Stapleton at Madison Square Garden.
(11/4) Chris Robinson Brotherhood at Brooklyn Steel.
(11/5) Hanson String Theory with Orchestra at Beacon Theatre.
(11/6) November is Movember at Refinery Rooftop. Taste your way through New York City's best meatballs, while sipping on seasonal cocktails as The Third Annual Movember Ball at Refinery Rooftop. 6:00pm. Join celeb emcee Michael Chernow (Seamores) at this delicious fête, pitting 8 of New York's best meatball slingers in a friendly competition.You'll savor balls by The Meatball Shop, Tavern on the Green, Red Rooster, Refinery Rooftop and others; all while helping the celebrity judges pick the "Best Balls in the City!"
(11/9) Wasabassco Burlesque at the Loft at City Winery.
(11/11) Kamasi Washington at Brooklyn Steel (16+).
(11/13) Hanson at Beacon Theatre.
(11/14) Neil deGrasse Tyson at Beacon Theatre.
(11/15-11/16) The Doobie Brothers at Beacon Theatre.
(11/17) Killer Queen performs at Kupferberg Center. Featuring the great Patrick Myers as Freddie Mercury, the group will deliver a memorable concert while performing all your favorite Queen songs, such as "Another One Bites The Dust," "We Will Rock You," "Don't Stop Me Now," "Bohemian Rhapsody," and plenty more. Don't miss this premier tribute to one of the best bands of all time! Buy tickets here.
(11/17) Jack White performs at Kings Theatre. 
(11/18-11/19) Bob Weir and Wolf Bros. at Beacon Theatre.
(11/18) Josh Groban & Idina Menzel at Madison Square Garden.
(11/18-11/19) Elton John at Madison Square Garden.
(11/21) Hot Tuna at the Beacon Theatre.
(11/23-12/1) Bob Dylan and His Band at Beacon Theatre.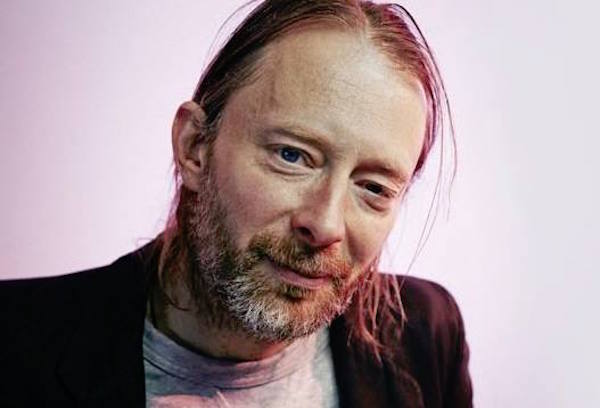 (11/26-11/27) Radiohead's Thom Yorke performs music from Tomorrow's Modern Boxes at Kings Theatre.
(11/28) Kurt Vile at Brooklyn Steel (16+).
SIGHTSEEING/HOLIDAY MARKETS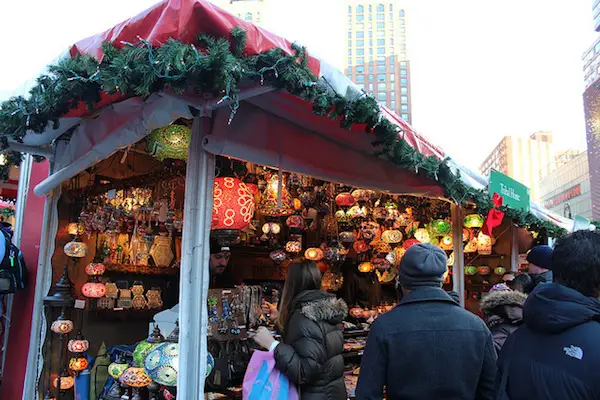 Union Square Market. Photo: flickr/Shinya Suzuki.
(11/15-12/24) Union Square's Holiday Market. urbanspacenyc.com
(11/12-12/24) The Grand Central Holiday Fair returns to Grand Central Terminal with 40+ artisans in Vanderbilt Hall selling art and home goods; holiday-themed items; bath and body products; toys; and clothing and accessories for men, women, and children. The Holiday Fair is open Monday through Friday, 10am-8pm, until 7pm Saturdays, and 11am-6pm Sundays. Closed Thanksgiving and open 10am-6pm on Christmas Eve.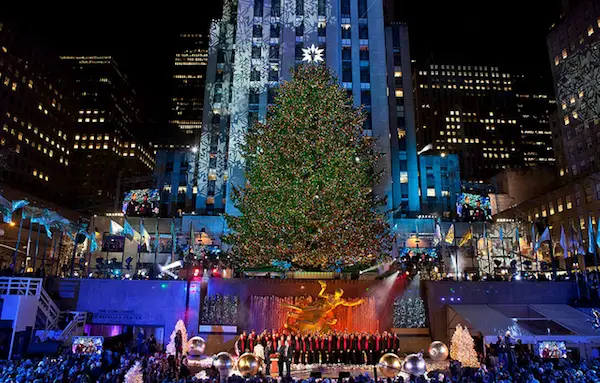 (11/28) The Rockefeller Center Christmas Tree Lighting, 8pm. The towering tree in Rockefeller Center is a world-renowned symbol of the holiday spirit. This year's lighting will feature live performances from 7 to 9pm. The tree will remain lit, and can be viewed, through Jan. 9, 2019.
(Ongoing) A Slice of Brooklyn's Brooklyn Chocolate Tour visits artisanal chocolate sites Jacques Torres Chocolate in DUMBO, The Chocolate Room in Cobble Hill, Raaka in Red Hook, and Li-Lac Chocolates in Industry City, Sunset Park. Offered every Monday, Wednesday, Friday. All tours depart and return to Union Square.
MACY'S THANKSGIVING PARADE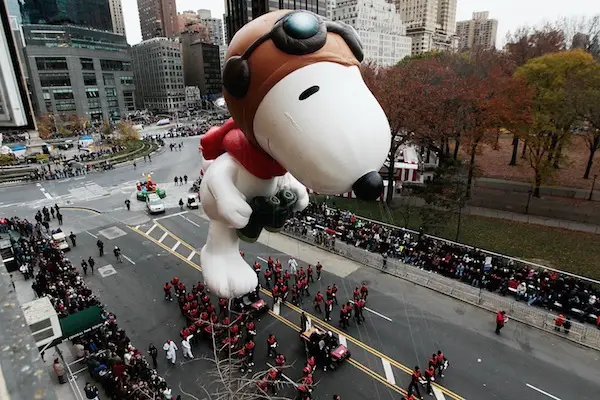 (11/22) The Macy's Thanksgiving Parade is a longstanding New York City tradition, responsible for unofficially kicking off the holiday season. Dating back to 1924, the parade sees generations of families—locals and visitors alike—lining up to see floats, live entertainment, iconic hot air balloons (Snoopy, Hello Kitty, Spiderman, and many others), plus a glimpse of Santa on his sleigh at the end. The parade gained popularity after being prominently featured in the film classic Miracle on 34th Street, starring a very young Natalie Wood. The parade route runs down Central Park West from 77th Street to Columbus Circle, along Central Park South to Sixth Avenue, down Sixth Avenue to 34th Street and along 34th Street to Macy's Herald Square. Line up early! Starts 9am. Check here for performers and more information on the parade.
SHOWS

(11/9-1/1/19) The NYC perennial holiday favorite Christmas Spectacular Starring The Radio City Rockettes® returns. Fan favorites include "New York at Christmas," where the Rockettes® board a real double-decker bus, and the high-energy tap number "Twelve Days of Christmas." Of course, beloved classics like "The Parade of the Wooden Soldiers" and "The Living Nativity" will also be back. rockettes.com/christmas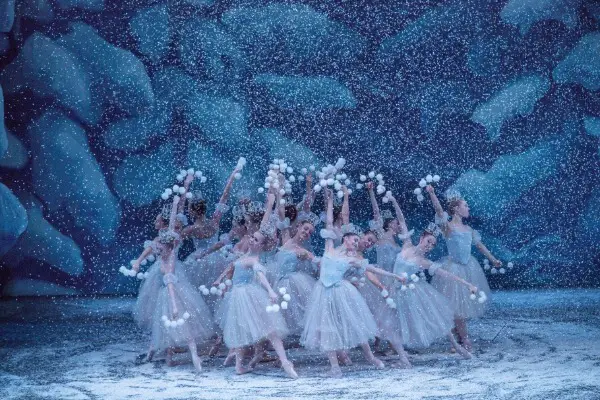 Photo credit: © Paul Kolnik
(11/23-12/30) Tschaikovsky's beloved melodies transport viewers to a world where mischievous mice besiege a battalion of toy soldiers, and an onstage blizzard leads to an enchanted Land of Sweets. George Balanchine's The Nutcracker at nycballet.com.
WEATHER IN NEW YORK IN NOVEMBER
Winter has not officially arrived in New York in November, but you can expect the weather to be brisk all the same. Lows average around 40 degrees Fahrenheit, with highs getting up into the mid-50s. You can expect some outlier days, warmer or colder, but extremes of weather (snow, sleet, freezing rain) are definitely rare. Hurricane season in the Atlantic continues through the month of November, but occurrences of heavy winds and flooding are also very rare. You will want your heavier jacket, but not the heaviest parkas yet. Gloves, hats, and scarves are smart to pack, and maybe a (stylish) pair of boots, too.
===================================================
Metro US – Best Things to Do in New York City in November
As the last scares of Halloween fade, it's truly time to start the holiday season. We've got your guide to the best things to do in NYC in November, from the biggest retrospective on Andy Warhol in decades to a week of the best comedians taking over the city's stages and the bright lights of the Rockefeller Christmas Tree lighting up Midtown.
Things to do in NYC: Mustaches are the new fashion accessory
Men need to take better care of their health, and each year the Movember Foundation hopes to start that conversation by asking men to shave their facial hair and grow a mustache for a month, and women to urge the men in their lives to make health care appointments. To benefit the cause, the Movember Ball at Refinery Rooftop on Nov. 6 pits nine of chefs against each other to find who makes the best meatballs — you try them all to pick the winner ($25). us.movember.com
Drink your apples responsibly
It's the height of the apple harvest, and Cider Week is your chance to take advantage of the season's bounty at events all over the city. New York state's cider scene is booming, and Cider Week celebrates the best ranging from tastings and food pairings to panels and game nights. In addition to pairing dinners, tastings, brewer meet-and-greets and more, try more than 100 varieties in one place at the Lower East Side Cider Fest (Nov. 8). Nov. 2-11, ciderweeknyc.com
Look into the crystal ball
Interested in where food is heading? The annual Food Loves Tech convention returns to Brooklyn on Nov. 2-3, laying out a spread of the latest kitchen gadgets and the hottest new foods to sample, all to show how we'll be eating in the not-so-distant future. $75, foodlovestech.com
Things to do in NYC: Ready, set, run!
November kicks off with the biggest race of the city's calendar: the TCS New York City Marathon, taking over the five boroughs on Nov. 4. Whether you need a place to carbo-load before the race or want know the best spots to cheer on the runners, we've got your guide.
It's officially silly season
The best of the comedy world takes over pretty much every stand-up venue during the New York Comedy Festival, returning Nov. 5-11 for a full seven-day schedule for the first time. They had to fit in more than 200 comedians presenting over 100 shows, after all, including names like Anthony Jeselnik, Conan O'Brien, David Cross and Tracy Morgan. nycomedyfestival.com
The best of the world's theater comes to NYC
The curators of the acclaimed Fringe Encore Series go all over the world to scout the best theater productions of the year, then bring them to SoHo Playhouse. This year's entries feature comedies, dramas, cabaret and even shadow puppetry from Edinburgh, Hollywood, Orlando, Toronto and some local stars, too. Nov. 6-Dec. 12, fringeencores.org
A deep look at our world, right now
The world's largest documentary festival with over 300 films and events takes place right here in New York. Doc NYC 2018 keeps its range broad, from lighthearted fare like a look inside the world of the most diehard boyband fans to the woman who serves as the legal guardian of 2,000 migrant children and Lady Parts Justice League's fight for reproductive rights. Nov. 8-15, docnyc.net
Saluting those who serve
On Nov. 11, we pause to remember the men and women who have served our country and fought for the freedoms we enjoy. The annual parade in Midtown begins at 11 a.m. with 25,000 marchers, including 30 floats and 150 vehicles. parade.uwvc.org
Things to Do in NYC: Jeff Goldblum takes on the music world
Will we survive Jeff Goldblum playing jazz piano? The lifelong player is releasing his first-ever record with his Mildred Snitzer Orchestra this month, and he'll be talking about life, love, comedy and more at the 92Y on Nov. 11. $35 and up, 92y.org
Who's fighting for humanity?
Artists are fighting the global tide of fascism in any way they can. On Nov. 12-18, they're gathering here for the International Human Rights Art Festival at Wild Project. The weeklong event features more than 100 speakers, artists and performers from over a dozen countries, with 30 events (dance, theater, music, spoken word and comedy) exploring how art can be activism. Tickets $21, ihraf.org
Beyond the Campbell's Soup cans
Who is Andy Warhol? The Whitney Museum goes on a vast journey to find out in its major winter exhibit Andy Warhol: From A to B and Back Again, opening Nov. 12. The show peels back his carefully crafted persona, the show looks at how Warhol changed the role of artists in society, including new materials discovered after his death in 1987. whitney.org
Things to Do in NYC: See all the holiday windows
Since Thanksgiving is just a general "hooray, it's fall!" holiday, the world has largely decided to skip right from Halloween decorations to Christmas in November. And there's no more spectacular display than the elaborate holiday windows that come to life in Midtown's department stores — Macy's will unveil their intergalactic-themed Christmas windows on Nov. 15, with the rest of the big names following soon after.
The return of holiday traditions
Winter in New York brings a whole festival of holiday events unique to the city. There's all the holiday markets, starting with Winter Village in Bryant Park, the Holiday Train Show in Grand Central (Nov. 15) and the New York Botanical Garden (Nov. 17), the annual Christmas Spectacular starring the Radio City Rockettes (Nov. 9-Jan. 1, 2019), Gingerbread Lane at the New York Hall of Science (Nov. 11-Jan. 15, 2019) and the season's final outdoor food and culture festival, Winter's Eve (Nov. 26).
Things to Do in NYC: The turkey holiday is here
Thanksgiving is never just dinner in New York. For the most resilient, it begins the night before as they watch the Macy's Thanksgiving Day Parade balloons be inflated (Nov. 21). Then there's getting up crazy early to stake out your spot on the route, then an incredible brunch before rolling right into an amazing Thanksgiving dinner spread whether at a restaurant or home (Nov. 22). Gobble gobble!
The biggest shopping days of the year
This is the shopping holiday weekend you've been saving for all year: Black Friday (Nov. 23) and Cyber Monday (Nov. 26). We'll have roundups of all the best deals IRL and online — until then, these shopping strategies should help you make the most of these two retail holidays.
Rockefeller Center in all its splendor
It's not Christmas in New York until they light the Rockfeller Center Christmas tree, which happens on Nov. 28 (through Jan. 7, 2019) with the usual oversized fanfare. Celebrity performances have yet to be announced, but you know the drill: performances by the biggest pop stars, the most famous announcers, the Radio City Rockettes and at last, someone flips the most important switch of the holiday season.
===================================================
Lincoln Center – Lincoln Center FREE November
Through March 30

Voice of My City: Jerome Robbins and New York at the New York Public Library for the Performing Arts

Jerome Robbins was an inveterate observer, seeker, and creator. In diaries, drawings, watercolors, paintings, story scenarios, poems—and, especially, in dance—he reimagined the world around him. And New York dominated that world, where he was born one-hundred years ago and where he lived his entire adult life. Ideas of New York have long inspired artists but often the city serves as a backdrop in an artwork rather than the basis for plot, theme, and meaning. Robbins put the city at the center of his artistic imaginings. From Fancy Free—his breakout hit ballet in 1944—to the musical West Side Story on stage (1957) and screen (1961) and the ballets N.Y. Export: Opus Jazz (1958) and Glass Pieces (1983), Robbins explored the joys, struggles, grooves, routines, and aspirations of New York. And in recreating the city around him on stage, Robbins found a place for himself. Voice of My City traces Robbins's life and dances alongside the history of New York, inspiring viewers to see the city as both a muse and a home.

November 1

Photo by Adam Gardiner

Joseph Keckler at the David Rubenstein Atrium

Recently hailed by The New York Times as a "major vocal talent whose range shatters the conventional boundaries" and once named "Best Downtown Performance Artist" by the Village Voice, singer and writer Joseph Keckler folds mesmerizing storytelling and sharp wit into a rich vocal range spanning over three octaves.

November 3

Elena Moon Park: Rabbit Days and Dumplings at the David Rubenstein Atrium

Elena Moon Park and Friends celebrate folk and children's music from all over East Asia, reinterpreted to mix various musical traditions, languages, styles, and stories. The tunes range from northern Japanese sea shanties to Tibetan jump rope rhymes, joyous Korean harvest sing-alongs, and Taiwanese train songs. Elena, who also plays fiddle, trumpet, mandolin, and more with Dan Zanes and Friends and Sonia De Los Santos, leads a fun and adventurous group of musicians for this cross-cultural musical fiesta. Expect to dance and sing tunes in Korean, Japanese, Mandarin, Tibetan, Taiwanese, Spanish and English!

November 5

New York's New-Music Landscape at the David Rubenstein Atrium

How is new music adapting to and challenging contemporary culture? The Marie-Josée Kravis New York Philharmonic Creative Partner Nadia Sirota; bassoonist/International Contemporary Ensemble co-artistic director Rebekah Heller; and Philharmonic Vice President of Artistic Planning Isaac Thompson survey the state of new music in New York City and consider its future.

Nadia Sirota, Marie-Josée Kravis Creative Partner, and Rebekah Heller, International Contemporary Ensemble co-artistic director, speakers

November 8

Photo by Kevin Yatarola

Voices of a People's History of the United States at the David Rubenstein Atrium

This Lincoln Center commission commemorates Howard Zinn's seminal book, A People's History of the United States, with music and spoken-word performances that bring to life the extraordinary history of ordinary people in the book: those who built the movements for social justice, ending slavery and Jim Crow, protesting war and the genocide of Native Americans, creating unions and the eight-hour workday, advancing women's rights and gay liberation, and struggling to right the wrongs of the day.

Actors and spoken-word performers—including actors Susan Pourfar, Brian Jones, Imogen Poots, Alia Shawkat, Okieriete Onaodowan, and musician Zeshan B—delve into original source materials from the rebels, dissenters, and visionaries of our past—and present. Anthony Arnove, coeditor with Howard Zinn of the Voices of a People's History of the United States anthology and author of the introduction to the new 35th-anniversary edition of A People's History of the United States, narrates.

November 14

Sonatenabend in Juilliard's Paul Recital Hall

Pianists from Juilliard's Collaborative Piano department perform sonata repertoire in partnership with student instrumentalists.

November 15

Photo by Diego Javier Luis

No-No Boy at the David Rubenstein Atrium

n this immersive, indie-folk concert, singer-songwriter Julian Saporiti and vocalist Erin Aoyama illuminate the Asian-American experience through song, storytelling, and imagery. Taking inspiration from interviews with World War II Japanese incarceration camp survivors, his own family's history living through the Vietnam War, and many other stories of the Asian-American experience, Nashville-raised Saporiti has transformed his doctoral research at Brown University into folk songs to bring these stories to a broader audience. Alongside Aoyama, a fellow PhD student at Brown whose family was incarcerated at Heart Mountain, Wyoming—one of the 10 Japanese-American concentration camps—No-No Boy aims to shine a light on experiences that have remained largely hidden in the American consciousness.

Presented in collaboration with Asian American Arts Alliance

November 16

Photo courtesy of R.I. Studio 504

¡VAYA! 63: Andre Veloz at the David Rubenstein Atrium

Raised in the Dominican Republic, this Bronx-based bachatera brings her big voice and effortless soul to an evening of high-energy bachata infused with merengue, jazz, and more. The self-described "unicornio de la bachata," whose viral hit "Eta Que Ta' Aquí" took over the Dominican internet last winter, keeps the dance floor packed with her carefree charisma, feminine fearlessness, and killer band.

Opening set by DJ Youngeun

Presented in collaboration with the NYU Music and Social Change Lab

November 20

Olga Cerpa y Mestisay at the David Rubenstein Atrium

Considered one of the most important contemporary vocalists from the Canary Islands, Olga Cerpa and her six-piece band Mestisay (led by guitarist and composer Pancho Delgado) brings a show full of light, good energy, and Atlantic colors to Lincoln Center. The show features songs from their latest album Jallos, which takes its name from the island word for objects the sea throws to the Canary shores. In this case, the jallos are songs from the Americas and Africa, mixed with the folk-roots music of the Canarian Archipelago.

Presented in collaboration with the World Music Institute

November 26

Photo by Itzel Alejandra

Combo Chimbita at the David Rubenstein Atrium

Drawing on backgrounds in heavy rock, metal, and psychedelic funk and soul, this Colombia-rooted, NYC-based four-piece band gleefully fuses cumbia, '70s funaná from Cape Verde, kompa from Haiti, guacharaca, dub, and synth into their own blend of tropical futurism. These first-generation New Yorkers—powerhouse vocalist Carolina Oliveros, synth and bassist Prince of Queens, guitarist Niño Lento, and drummer Dilemastronauta—began experimenting with different traditional musical styles during their late-night residencies at Barbès in Brooklyn. Tonight, they kick off the holiday season at Lincoln Center with a free show at the David Rubenstein Atrium as part of the Lincoln Square BID's Winter's Eve at Lincoln Square celebration.

Part of the Lincoln Square BID's Winter's Eve at Lincoln Square

November 29

Photo by Shervin Lainez

Time for Three at the David Rubenstein Atrium

Violinist Nick Kendall, violinist Charles Yang, and double-bassist Ranaan Meyer have been thrilling audiences with their groundbreaking, category-shattering blend of classical, bluegrass, gypsy, jazz, and pop music. With an uncommon mix of virtuosity and showmanship, the American string trio performs music from Bach to Brahms and beyond, including world premieres by Pulitzer Prize–winning composers William Bolcom and Jennifer Higdon. Time for Three also creates original works and arrangements of everything from bluegrass and folk tunes to ingenious mash-ups of hits by The Beatles, Kanye West, Katy Perry, Justin Timberlake, and more. Tonight, the group treats the Lincoln Center audience to fresh music off its forthcoming album.

November 29

Liederabend in Juilliard's Paul Recital Hall

Artists from Juilliard's Collaborative Piano department perform repertoire with singers from the Ellen and James S. Marcus Institute for Vocal Arts.
===================================================
MORE COMING SOON.
TimeOutNY – NYC Events in November 2018
===================================================
Free Tours by Foot – Things to Do in November in NYC (for Tourists and Visitors)
What to Do in November in New York
This post covers the best things to do in New York City in November, updated for 2018, including a top 10 list, nighttime activities, free and family-friendly things to do. Be sure to check out our master post, Things to Do in NYC, for even more ideas.
---
TOP 10 THINGS TO DO IN NOVEMBER
This section will feature our top 10 activities to enjoy in New York City throughout November. Whenever possible, we will make note of attractions and events that are free, family-friendly or great after dark.
For tips on the most popular activities in NYC, check out our schedule of pay-what-you-like walking tours, our bus tours, and boat cruise pages.
Several of the items below are already included for free with the purchase of a tourist discount pass.
---
(1) Watch the Macy's Thanksgiving Day Parade

On November 28, one of the best events all year round occurs, the Macy's Thanksgiving Day Parade. All your favorite cartoon characters will take over 5th Avenue.  
The parade begins at 9 am and we suggest you go earlier to get the best viewing locations. To find out the best spots, see our post on the Macy's Thanksgiving Day Parade for many more details as well as a map of the route.
---
(2) Take a Walking Tours with Free Tours by Foot
In November we run our most popular tours as well as some tours perfect for this time of year. The weather is suitable to walk over the Brooklyn Bridge and explore the leafy neighboorhood of Brooklyn Heights. We offer tours of both.
In addition to the Brooklyn Bridge, we cover Greenwich Village, Central Park, Harlem, the High Line, and much, much more. We also offer food tours, bike tours, and occasional special theme tours like our ghost tours and holiday lights tours.
Our guided walks are free to join and operate on a pay-what-you-like basis, which means you decide what a tour was worth or what you could afford (even free) when the tour is over.
We also have self-guided tours and GPS-enabled audio tours of every neighborhood that you will likely visit as a tourist in NYC.
Check out our homepage or look at our schedule to see what we have available when you are here.
---
(3) Go to a Concert
This November's concerts include some of the world's most loved iconic rock stars. There's also an alternative music legend, a pop star, and hip-hop.  Here are our picks for the best concerts:
TIP: Madison Square Garden offers All-Access Tours so you can see how this iconic arena has become a world landmark.
---
(4) See the Rockefeller Christmas Tree Lighting
On November 28, 2018, the lights on this iconic Christmas Tree are turned on. For all the details such as when to go and how to get there, see our post on the Rockefeller Center Christmas Tree.
The tree lighting marks the unofficial start of the Christmas Season in NYC. It's now when many storefront displays, holiday shows, and musicals, as well as light decorations, are available.
While you are there, take the opportunity to visit Top of the Rock. Get unparalleled views of New York City at the observatory. See our post with details, prices and how to even get discounts.
---
(5) See a Sports Event
November finds New York is in the midst of basketball season and things are heating up! There are also lots of ice hockey games and some football games as well.
Basketball  
Football
Ice Hockey

---
(6) See legendary Bob Dylan in concert

Bob Dylan will play the beautiful Beacon Theater for 7 nights from November 23rd through December 1st. Buy tickets here.
Bob Dylan's career began in Greenwich Village and perhaps no album cover is so intertwined with Greenwich Village than his classic 1963 album, The Freewheelin' Bob Dylan. See for yourself the street where the photo was shot by taking our self-guided Bob Dylan Greenwich Village Walking Tour.
For a broader look at Greenwich Village, check out one of our guided, pay-what-you-wish Greenwich Village Tours. If you can't join us, we recommend taking either our self-guided tour or our GPS enabled audio tour.
---
(7) New York Comedy Festival
From November 5th to 11th, some of the top comedians in America, including Conan O'Brien and Tracy Morgan, will be performing as part of the New York Comedy Festival.
If you aren't in New York on these dates, no problem. You can find cheap or even free excellent comedy every night of the week! See our post, Free or Cheap New York Comedy shows.
---
(8) Visit a top attraction for less money with shorter lines! 
Take advantage of November being an off-peak season to visit these top attractions. Lines are shorter so your wait time, if any, will be shorter too. Here is a list of attractions we recommend.
To find out about deals, discounts and promo codes, click on the name of the attraction you are interested in.
TIP:  To save on lots of attractions as well as these above, you might want to consider getting a tourist pass. Read our post on whether or not a tourist discount pass is right for you.
---
(9) Veterans Day Parade   
On November 11th, over 25,000 people will participate in New York City's Veterans Day Parade, making it the largest in the nation. There will be floats, marching bands, and various veterans groups joining in.
The commemoration begins with a wreath-laying ceremony at 10 am at the Eternal Flame in Madison Square Park with the parade beginning at 11:15 a.m. The parade travels up 5th Avenue from 26th Street and ends at 52nd Street, right near Rockefeller Center.
For more information, click here.
---
(10) 

New York City Marathon
On November 4th, over 50,000 runners from around the world will run through all 5 boroughs of New York. Watching the runners is a lot of fun. It's also a great excuse to visit a neighborhood you have never been to before.
Look at the marathon route and pick a neighborhood to watch from. Here are some great spots:
TIP:  The subway is rerouted in many places that day. Be sure to check for any changes. Our post, Navigating the Subway, can help.
---
HONORABLE MENTION:
FAO Schwarz Re-Opening
This iconic toy store had been located for 84 years on 5th Avenue and 59th Street. After shutting its doors in 2015, it has now set up shop at 30 Rockefeller Plaza and will have its grand opening on November 16th.
Be sure to visit and dance on their 'piano keys' made famous in the movie BIG!
For more ideas for any time of year, be sure to read our master post on things to do in NYC.
---
THINGS TO DO AT NIGHT IN NOVEMBER
Below is just a short sampling of the many things to do at night in November. These are in addition to the items in the top 10 section, such as seeing a concert or going to the NY Comedy Festival.
For suggestions on other nighttime activities, see our post Things to do at Night in New York City.
---
Visit Winter Village in Bryant Park   
Christmas starts early in New York City! Winter Village at Bryant Park is one of the best holiday markets in NYC. They are open daily until 8 pm.
The second half of November is the start of the Christmas Season in NYC. Read our guide on tips on how you can experience this magical time.
Either before or after your stop at the Winter Village, considering visiting Grand Central Terminal as well. We offer a free, self-guided tour, but you could also listen to one of our tours guides on our GPS-enabled audio tour app.
The terminal is open 24 hours a day.
---
Check out the Top Art Museums for Free
You might have been disappointed to find out that the top museums in New York cost a small fortune. Luckily, many of the top museums offer free days or special free hours, often in the evening. Here are three to visit:
TIP: The Whitney is right at the start of the High Line, an amazing urban park. It is definitely worth your time. Find out about our self-guided tour, GPS-enabled audio tour, and our guided walking tours by clicking here.
---
Go Ice-skating  
Get a jump start on winter by lacing up and hitting the ice at one of the several famous rinks around the city including The Rink at Winter Village, the Rink at Rockefeller Center and Lasker Rink in Central Park.
For more information see our post, Where to go Ice-skating in New York City.
---
Take a Bus or Boat Night Tour 
Seeing New York City at night can make for an entirely new way to see the city. The New York skyline is breathtaking when illuminated after dark and a night boat tour is a special way to see the city.
Night bus tours are also a great way to see many different areas of the city in a short amount of time.
Lastly, try our free self-guided tours viewable on your device or our audio tours equipped with GPS which are good for night or day.
TIP: For lots more ideas, be sure to take a look at our post, Things to do at Night in New York City.
---
FREE THINGS TO DO IN NOVEMBER
November is a great time to take advantage of the many free events and activities in NYC. The highlights of free events this month are listed in the Top 10 above, such as the Macy's Thanksgiving Day Parade and the Christmas Tree Lighting at Rockefeller Center.
For even more free activities, see our Guide to Free Things to Do in NYC.
---
Latin American Cultural Week
NYC's population is so diverse with residents from all the countries of Central and South America. From November 13-21, you can experience some Latin culture from dozens of music, dance, theater, art, literature, and film events.
Many are free and others are very low-priced at $10-$15 dollars. Click here for more information.
---
Ride the Free Staten Island Ferry 
Take a free round-trip ferry ride from Manhattan to Staten Island and get spectacular views of Lower Manhattan and the Statue of Liberty. Our guide to Riding the Staten Island Ferry should come in handy.
Since the ferry terminal is in Lower Manhattan, consider scheduling your ride at a time that allows for you to take our pay-what-you-wish Lower Manhattan Tour.
If you can't join the tour, definitely look at our guide Things to do in Lower Manhattan or try our GPS-enabled audio tour.
---
Get Free Tickets with an All-Inclusive Tourist Discount Pass
Admittedly, these passes have a cost. However, if you plan well, you will essentially get several tickets to attractions or tours each day for free. Tourist discount passes work by bundling multiple tickets into one price, usually between 20%-50% the retail price.
Read our post comparing the different tourist discount passes.  Several bus tour companies, including hop-on-hop-off buses, also offer discounts and deals.
---
Winter's Eve at Lincoln Square  
On November 26th, at Lincoln Center, this event has a tree-lighting, sidewalk performers like jugglers and stilt-walkers, and a brass-band dance. See their website for more information.
If you are interested in the performing arts, Lincoln Center offers tours. See our post on how to find deals and discounts for the Lincoln Center tour.
---
Stroll through Central Park    
While most of the trees will change color in late October, in early November, the trees still have some colorful foliage.
There are so many things to see in this huge park and our free, self-guided tour and audio tour of Central Park can help you find all the points of interest.
If you prefer to go with a guided tour, see our post on Central Park tours, where you can find out about the many tours available, some free and some with a fee.
---
Take a walk over the Brooklyn Bridge
This bridge is loved by locals who never tire of the sense of freedom one feels when walking across the bridge. Tourists love it because of the incredible skyline views.
Whether you join one of our pay-what-you-wish Brooklyn Bridge Tours or go on your own, this is a walk you absolutely should make while in New York City.
Use our guide to Walking the Brooklyn Bridge to make your walk unforgettable.
TIP: Our Guide to Free Things to Do in NYC lists hundreds of activities and events that won't cost you a dime!
===================================================
ThoughtGallery – The November Calendar: Events for Each Day This Month
Things to Do in New York in November: Events for Each Day This Month
By Alison Durkee
November is nearly here, bringing the midterm elections, Thanksgiving, and—shudder—the start of the holiday season. Get ready to nearly bring the year to an end by learning about everything from politics to Chinese food to shamanic dreaming at these upcoming talks and events.
Thursday, Nov. 1. Have a ball at this session on the vast global history of the humble meatball. Museum of Food and Drink.
Appearances by Jeffrey Wright, Siri Hustvedt, and a talk on the latest breakthroughs in cosmology highlight our picks for the best smart things to do in NYC this weekend.

Friday, November 2
"They" want you to find out about the rise of conspiracy at a MetFridays talk inspired by the new Met Breuer show Everything Is Connected: Art and Conspiracy.
The Brennan Center presents the New York premiere of Rigged: The Voter Suppression Playbook, which reveals the undermining of democracy by means like gerrymandering, wide-scale voter purges, and the 2013 Supreme Court gutting of the Voting Rights Act. The screening will be followed by a Q&A with director Tim Smith, narrator Jeffrey Wright (Westworld), and Brennan Center voting experts.
Julian Fleischer's downtown variety show 44 Charlton this month features the NXGN Dance Crew, comedian Ayo Edebiri, hip-hop/soul artist Mr. Reed, and Heartbeat Opera, a theatrical group reimagining opera for the 21st century. The Greene Space.
Saturday, November 3
Astrophysicist and author Priyamvada Natarajan joins the New York Map Society to discuss the recent breakthroughs in cosmology her latest book reveals—from mapping invisible dark matter to the confirmation of gravitational waves.
Transport yourself to this talk on how urban transportation can—and must—adapt to climate change. Center for Architecture.
Writers Siri Hustvedt and Laure Murat are joined by artist Johanna Hedva and two representatives of L'Oiseau Mouche Theater Company to discuss understanding mental illness beyond a normal/diseased dichotomy. It's part of this year's Festival Albertine.
Sunday, November 4
It's absurd for you to miss this screening of Rhinoceros, the 1974 film adaptation of Eugene Ionesco's play starring Gene Wilder and Zero Mostel. The screening will be followed by a discussion on how the movie's political themes still resonate today. Museum of the Moving Image.
The "Cramming for the Midterms" series continues as Caveat hosts an evening on the science of politics. This Sunday's topic: WTF Is Happening and Why.
Election week, the science behind Big Food profiteering, and a look at the turn to abstraction highlight our picks for the best smart things to do in NYC this week.
Monday, November 5
Marion Nestle's new book, Unsavory Truth: How Food Companies Skew the Science of What We Eat, pulls back the curtain on the way Big Food profits off of ambiguous studies. Find her in conversation as she reveals truths in nutrition sciences, and the ways marketing has come to supersede public health. The Strand.
Taking inspiration from thinkers like Sartre, Derrida, and Thomas Merton, this month's meeting of Skye & Massimo's Philosophy Cafe unpacks the present—just in time for our annual season of gift-seeking angst. New York Society for Ethical Culture.
Celebrate the centennial of choreographer and director Jerome Robbins (1918–1998) with rare television footage of ballets, Broadway work, and interviews. Dancers and others who worked with Robbins will participate in a panel discussion. Paley Center for Media.
As part of the For Freedoms' 50 State Initiative at New York Live Arts, hear from activists and journalists examining rhetoric and violence in contemporary America. As hate crimes spike in tandem with political demonization, "what routes to self-protection exist for people who are painted as the Other?"
The Italian lutenist Francesco da Milano, known as "il divino", was said to have sent his audiences into a trance and robbed them of all their senses, save hearing. Set in the 17th-century library of the House of the Redeemer, this recital by Nigel North, one of the world's leading lutenists, is part of the Salon/Sanctuary Concerts series.
Tuesday, November 6
UCLA professor Debora Silverman discusses European painting on the cusp of abstraction in the 1880s and '90s, looking at the ways legendary artists Vincent van Gogh, Henry van de Velde, and Gustav Klimt dealt with the breakdown of figurative language. Guggenheim Museum.
Share in the Blue Wave or Red Tide with live-streamed results and commentary from leading political reporters, editors, and journalists. You can take solace from one beer on the house at Housing Works Bookstore Cafe.
Wednesday, November 7
"Contemporary evolutionary biology, the neuroscience of dreams, and philosophy of mind" are some of the sources for the next gathering of the Consciousness Club. Dr. Erik Hoel of Tufts will delve into the deeper purposes of fictional narrative, the shift from the written word to television, and "how irreplaceable the novel is in our culture, and how much will be lost should it lose its grip as a medium." WeWork Park South.
Mechanical engineer Tak-Sing Wong talks about the inspiration nature has provided for his technological innovations, like the slippery rims of Nepenthes pitcher plants which led him to a new liquid-repelling material. American Museum of Natural History.
Former Director of National Intelligence James Clapper talks cyber threats, Russian interference in U.S. elections, and other national security challenges at the 92nd Street Y. A book signing of Clapper's Facts and Fears: Hard Truths From a Life in Intelligence follows.
Will artificial intelligence determine the next round of global power struggles? The authors of AI Supremacy: Winning in the Era of Machine Learning will discuss the ways AI will impact "the way business is done, societies function, and governments interact" in the not-so-distant future. (Spoiler alert: American victory is not pre-ordained.)
"Wok" over to this conversation on the role that cooking and food plays in Chinese-American culture and identity. Museum of the City of New York.
Thursday, November 8
History professor and author Craig Bruce Smith speaks about his new book, American Honor: The Creation of the Nation's Ideals During the Revolutionary Era, which posits that the American Revolution was also a revolution l in ethics. Smith will lay out his theories about the way a shift in understanding of "honor" and "virtue" not only fueled the struggle for independence, it helped form lasting American ideologies. Fraunces Tavern Museum.
Freshwater ecologist Dr. Emma Rosi and Cary Institute of Ecosystem Studies president and conservation biologist Dr. Joshua Ginsberg to discuss our streams on drugs: what happens to the pharmaceuticals we're dumping on the environment. The Greene Space.
Shamans, Tibetan Buddhists, Jeff Goldblum, and a 24-hour play highlight our picks for the best smart things to do in NYC this weekend.

Friday, November 9

Tricycle: The Buddhist Review and New York Insight present the 14th Dalai Lama's look at his own life and legacy in Mickey Lemle's new award-winning documentary, The Last Dalai Lama?. The screening will be followed by a discussion and Q&A with director Lemle and Tricycle editor/publisher James Shaheen. New York Insight Meditation Center.
Biologist and author Rupert Sheldrake, PhD, speaks about what science is revealing in terms of spiritual practices and human happiness, with a focus on a key part of our common human heritage manifested in most all religions: "meditation, rites of passage, and pilgrimage." New York Open Center.
Giulio il Romano, a commemoration of the 400th anniversary of Giulio Caccini, founding member of the Camerata and one of the first composers of opera, will be the subject of the next Salon/Sanctuary concert, performed by an acclaimed ensemble of Roman and Florentine virtuosi. The setting promises to be magical as well: the 17th-century library of the House of the Redeemer, which dates to the same years as the opera's birth.
Saturday, November 10
Tibetan Buddhist lama Phakchok Rinpoche and tech entrepreneur Erric Solomon speak about their new book, Radically Happy: A User's Guide to the Mind. Rubin Museum of Art.
Historian of secret intelligence Christopher Andrew joins former Moscow CIA Chief of Station Daniel Hoffman to discuss Assassins, Poisons & Honey Traps—a conversation looking at hot topics from the world of espionage, from "hacking and seduction to fake news and political meddling." SPYSCAPE.
Test your stamina with the performance Mount Olympus: to glorify the cult of tragedy (a 24-hour performance), a "graphic, 24-hour Dionysian orgy of madness, murder, and music." You'll want to bring the NoDoz, as it runs from Saturday evening, through the night, and on until Sunday's sunset. NYU Skirball Center.
National Sawdust presents the world premiere of Golden Hornet's The Sound of Science, with eight new pieces of music by seven celebrated international composers. The twist? Each composition is inspired by a scientist—in some cases incorporating sound from their actual practices.
Sunday, November 11
Slip into a session on shamanic dreaming as two brothers lead a session on Toltec wisdom. United Palace.
Jeffery Robinson of the ACLU gives a multi-media presentation Who We Are: A Chronicle of Racism in America as part of an afternoon of talk, poetry and vocal performances, and even a little VR. Riverside Church.
See Hollywood icon Jeff Goldblum in a new light—as the piano player for The Mildred Snitzer Orchestra (he's been playing with them for decades), ahead of the release of their debut record, The Capitol Studio Sessions. Goldblum talks improvisation in comedy and music during a special conversation/listening session. 92nd Street Y.
Neil deGrasse Tyson, Itzhak Perlman, and why women had better sex under socialism highlight our picks for the best smart things to do in NYC this week.
Monday, November 12
Ethnographer and Eastern Europe expert Kristen R. Ghodsee went viral with a Times op-ed on "Why Women Had Better Sex Under Socialism." Monday night at The Half King she'll speak on the book-length expansion of the essay, which includes chapters like "Women: Like Men, But Cheaper" and "What to Expect When You're Expecting Exploitation."
French novelist Erwan Lahrer talks about writing The Book I Didn't Want to Write, the genrebending memoir he composed in the aftermath of his survival of the November 13, 2015 Bataclan terrorist attack. Albertine.
Tuesday, November 13
Curator and co-founder of Art+Feminism (an international, activist curatorial platform based out of the Museum of Modern Art) Jacqueline Mabey presents a lecture and guided meditation exploring themes of identity, care, and community at the International Center of Photography (Museum).
Immerse yourself in the "environmental humanities" at a free public lecture by author Ashley Dawson, part of the Intra-Disciplinary Seminar series. Dawson will touch on his previous scholarship, which includes the books Extreme Cities: The Peril and Promise of Urban Life in the Age of Climate Change and Extinction: A Radical History. The Cooper Union.
Performance—musical and dramatic—and similarities and differences within it will be a central topic as Alan Alda sits down with Itzhak Perlman. The occasion is timed with the recent release of the documentary Itzhak, part of the American Masters series. 92nd Street Y.
The interests of NYU professor Dr. Pascal Wallisch lie at the intersection of psychology and neuroscience. Tuesday he'll apply his expertise to the emerging field of Music Psychology, which seeks answers to questions like why music is such a universal when it's not a human necessity. Subject.
Prescribe yourself a trip to this #YeahYouWrite author reading exploring the doctor-patient relationship in fiction and non-fiction. Bo's Kitchen and Bar Room.
Ricky Riccardi, Director of Research Collections for the Louis Armstrong House Museum and author of What a Wonderful World: The Magic of Louis Armstrong's Later Years, corrects the record on the latter decades of Armstrong's career as part of this fall's Kupferberg Center for the Arts at Queens College Evening Readings series.
A panel of six art scholars gathers at the Museum of Modern Art to talk about "problems" they've studied in Nauman's work, in conjunction with the new exhibition Bruce Nauman: Disappearing Acts at MoMA and MoMA PS1.
Wednesday, November 14
"The first time you hear an entire theatre unabashedly applauding for science, you know you're where you belong," is the premise behind StarTalk Live! appearances. Host Neil deGrasse Tyson and co-host Eugene Mirman bring in some secret special guests for another visit to the cosmos. Beacon Theatre.
Don't be in danger of missing out on this talk offering first-hand accounts of the efforts to stop endangered species from facing extinction. The Explorers Club.
Frankenstein and His Monster in Today's World is the topic of a duo of talks at the Morgan Library & Museum (you can check out the new exhibition It's Alive! Frankenstein at 200 beforehand). Charlie Fox (This Young Monster) looks at portrayals in Queer art while MIT professor Rosalind Williams speaks on "the conundrums posed in the novel—how can we exercise responsibility in a world of innovation beset by unintended consequences?"
Thursday, November 15
Art history expert Alyce Mahon, Ph.D., leads a lecture on unconventional artist Leonor Fini, the subject of the current Museum of Sex exhibition 'Leonor Fini: Theatre of Desire 1930-1990.′ The event includes an exhibition tour at the museum and the lecture, which is offsite.
Draw up the resistance at this PEN America conversation on visual disobedience and how graphic novelists contribute to the national political conversation through their work. The Strand.
mmm
Friday, Nov. 16. Hear from chef Marcus Samuelsson and poet Denice Frohman at this live recording of NPR's Code Switch.
Saturday, Nov. 17. Nerd out at this Nerd Nite featuring talks on an Olympian's "Truman Show"-like experience, King Tut, and kung fu. Littlefield.
Sunday, Nov. 18. Go back to New York's colonial history on this walking tour of Westchester Square in the Bronx. The Municipal Art Society of New York.
Monday, Nov. 19. Whistle a happy tune at this conversation on how show tunes have entered pop culture and captivated Americans both past and present. NYU Skirball Center.
Tuesday, Nov. 20. Have what she's having as NYU professor of human sexuality Dr. Zhana Vrangalova leads a session debunking myths about the female orgasm. Subject.
Wednesday, Nov. 21. Prep for Thanksgiving gorging with a walking tour of the Lower East Side, hosted by the Tenement Museum, and focused on the architecture of the neighborhood and the people who shaped it.
Thursday, Nov. 22. Before or after giving thanks, drink in the sky-high view of the city from the Empire State Building, which is open 365 days a year.
Friday, Nov. 23. Mark Black Friday with a dark look at the Village as the New York Adventure Club sets off on a tour that explains How 200 Years of Death in Greenwich Village Changed America.
Saturday, Nov. 24. Go beyond modernism on this walking tour of Midtown East's post-modern architecture. The Municipal Art Society of New York.
Sunday, Nov. 25. Hop onboard this trolley tour of Green-Wood Cemetery's beautiful grounds and history, which is being offered weekly throughout the fall. Green-Wood Cemetery.
Monday, Nov. 26. Get a "sober" view of the city at this talk on World War I, New York City, and the enactment of Prohibition. The Park Avenue Armory.
Tuesday, Nov. 27. Put down your phone for this interactive evening on how to have a healthier relationship with your smartphone. 92nd Street Y.
Wednesday, Nov. 28. Pass on what you learn at this talk on how the concept of karma could help us to better understand genetics. Rubin Museum of Art.
Thursday, Nov. 29. Seek justice at this talk on the "broken windows" theory and how it's affected the criminal justice system. NYU School of Law.
Friday, Nov. 30. Don't take lightly this event on Jewish humor and whether Jewish comedians can reference the Holocaust for laughs. Holocaust Memorial and Tolerance Center of Nassau County.
For a printable PDF of the November calendar, click here.
===================================================
MORE COMING SOON.
Grub Street – What to Eat and Drink in NYC This November