"Gear up for summer with our calendar for NYC events in June! Get ready for summer festivals, Pride in NYC and more.
Written by Shaye Weaver – TONY
Wear your sunblock: The best NYC events in June 2022 are things to do outside. When you're not spending all your free time soaking up the sun at the best beaches or drinking atop the city's finest rooftop bars, you'll be rocking your rainbow during the Pride March and catching Tribeca Film Festival screeners. There are more opportunities to play dress up too like at the annual Jazz Age Lawn Party on Governors Island. Get your tickets now for the best happenings of the month and keep your fingers (and toes) crossed for good weather."
Here are a few of my faves: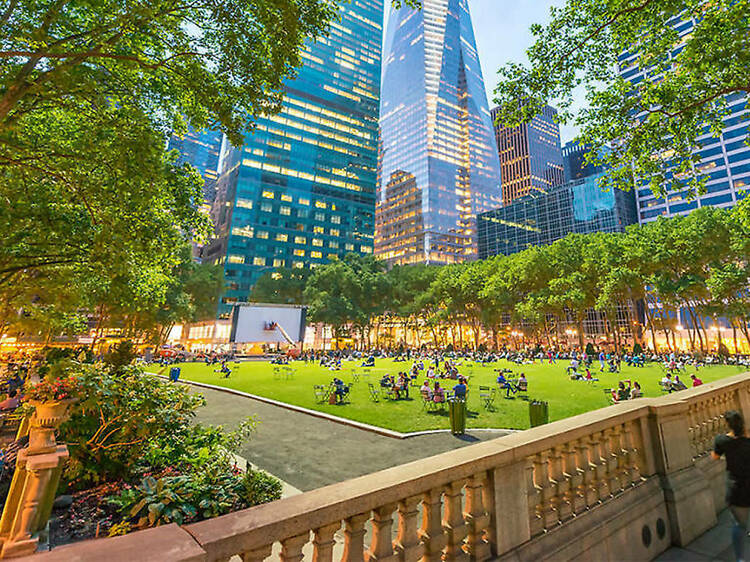 There's nothing like taking in free live music and performance in the great outdoors. This season, comprised of 26 live and free performances, kicked off on May 27 with the New York City Opera's production of Gioachino Rossini's The Barber of Seville. The opera is also scheduled to put on its annual "Pride in the Park" concert (June 17). Throughout the summer, New Yorkers will be treated to a slew of other shows, including contemporary dance performances, jazz concerts, collaborations with Joe's Pub and more. You can check out the full lineup right here. 
The Seaport's summer concert series under the stars will feature more than 60 shows including from artists like Simple Plan, Sum 41, The Offspring, Pusha T, Elvis Costello & The Imposters, Blondie, DEVO, Deftones, The Head and the Heart, Flogging Molly, Bikini Kill, Mayday Parade, Jason Mraz, Rise Against, The Used, Dashboard Confessional, Franz Ferdinand, Jason Isbell and more.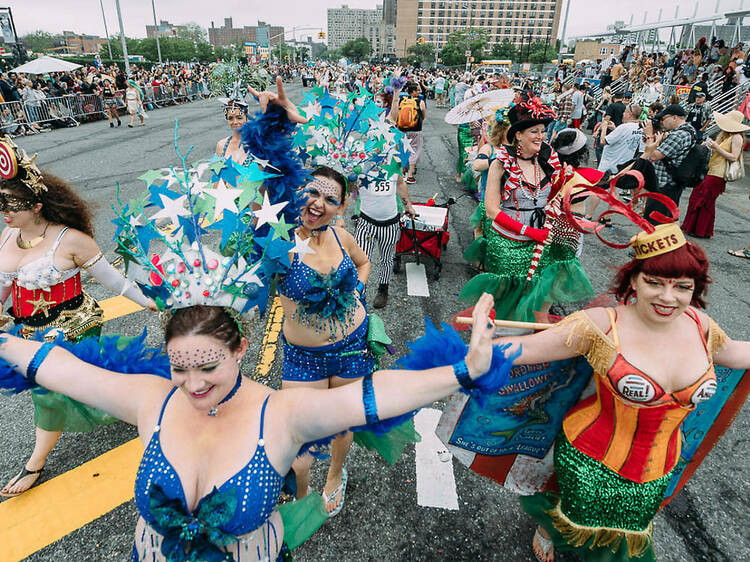 Photograph: Filip WolakConey Island Mermaid Parade 2015
Following a two-year, pandemic-fueled hiatus, the beloved Coney Island Mermaid Parade is officially coming back on June 18. Can you hear us screaming with delight? The procession, which has become the largest art parade in all of the United States since first debuting back in 1983, is part and parcel of Coney Island's character, marking the unofficial start of summer. It will take place on June 18!"
For all the rest of 17 fine NYC June Events go to Time Out NY's list HERE.
====================================================
So many great things to see and do, places to eat and drink in NYC.
How to find them?
Here are 9 more of my fave NYC suggestions:
The 24 Juiciest, Beefiest Burgers in NYC-ny.eater.com
'Got2GoNYC' shares best public restrooms on TikTok | PIX11'
99 Places You Must Eat in NYC' author dishes city's best-ny1West Side Rag »
Guess Which UWS Spot Was Just Named One of the 'Hottest New Restaurants in Manhattan'-west side rag
This New NYC Restaurant Is Run by an 86-year-old Nonna Who Makes Fresh Pasta Daily | Travel + Leisure
An 80,000-Square-Foot Public Rooftop Park Just Opened On Pier 57 – Secret NYC
Lincoln Center announces over 300 free summer events, including outdoor disco floor – CBS New York
How Pastrami Became An NYC Classic-mashed
PLUS [VIDEO] Great Museums Presents The MET Part 3: "Making Choices" | Viewing NYC
========================================================