Things to Do This Week & Weekend in NYC (6/6-6/12)
Pop ups, shows, markets, and more things to do in NYC today, this week, and this weekend.
Ethan Wolff – CityGuideNY
(6/6-6/12) "Looking for what to do in NYC this week and weekend? The city continues to bounce back, with many venues dropping their mask and vaccine requirements. Expect a revitalized city this week and this weekend, with new restaurants, festivals, pop ups, and all kind of other things to do in NYC this week."
Here are a few of my faves:
DANCE & MUSIC FESTIVAL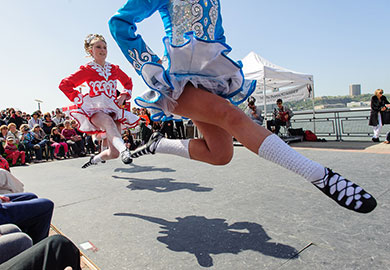 The Irish Arts Center's annual festival is back in Riverside Park on Saturday, bringing in artists from Ivory Coast and Indian Kuchipudi traditions to join Irish troupes for a free day of music and dance. (There's also an education tent to learn some steps on your own, plus arts and crafts and a costume station for photo ops.)
INTERNATIONAL MUSIC FESTIVAL

Pictured: Hasta La Zeta.
Brooklyn's Jalopy Theatre & School of Music celebrates immigrant experiences on Friday and Saturday through dance, music, and talks. The Brooklyn International Music Fest shows off NYC's diversity with Chinese, Georgian, Korean, Indian, West African, and Colombian sounds among the offerings.
FLAG DAY OPEN HOUSE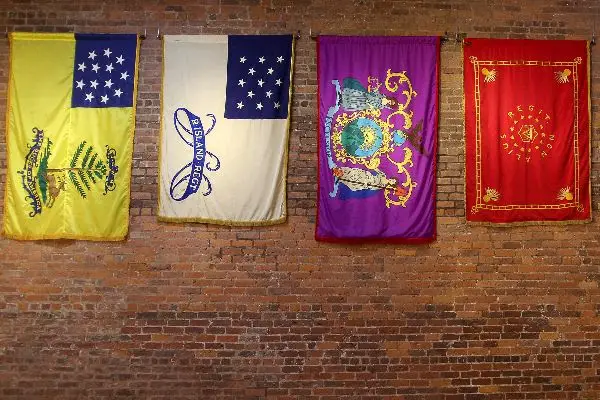 Flag Day commemorates the June 14, 1777 adoption of the U.S. flag by the Second Continental Congress. This weekend, celebrate at the site of Washington's farewell address to his officers, Fraunces Tavern Museum, which has origins going back to 1719. The museum is opening up for a Flag Day Open House Weekend, with $1 admission Friday through Sunday from noon until 5pm. While you're there, check out the exhibition To the Beat of Their Own Drums: American Regimental Flags of the Revolutionary Era.
WORLD OCEANS FESTIVAL
Wellness and music come together in Brooklyn for a 4pm-4am celebration on Saturday. Find Kundalini yoga and sound healing in Prospect Park to start, plus live jazz, flamenco, DJ sets, art, film, salt therapy in a Himalayan salt cave, and guest speakers working to keep our oceans healthy.
For all the rest of the great NYC events this week head to CituGuide's list HERE.
====================================================
So many great things to see and do, places to eat and drink in NYC.
How to find them?
Here are 9 more of my fave NYC suggestions:
Fun Things to Do in N.Y.C. This JUNE 2022 – The New York Times
Flipper's Roller Boogie Palace at Rockefeller Center | Rockefeller Plaza | Things to do in New York-TONY
The Irresistible Sandwiches of All'Antico Vinaio | The New Yorker
The Architect of New York's Central Park Has an Incredibly Unexpected Legacy | Architectural Digest
The Best Lobster Rolls In NYC – New York – The Infatuation
JUN 8 – Tribeca Film Festival announces free outdoor screenings in NYC | 6sqft
City Life Org – NYC & Company Invites Visitors to Explore The Bronx Like a New Yorker-the city life
Hudson River Park Is Hosting Over 260 Free Events This Season – Secret NYC
PLUS [VIDEO] Great Museums Presents The MET Part 5: "A World of Art" | Viewing NYC
===============================================