What's Happening April 2019
CityGuideNY – The Best Things to Do in NYC in April
Lincoln Center – Lincoln Center FREE April
Grub Street (NewYorkMagazine) – What to Eat and Drink in NYC This April
NYCGO / NYC The Official Guide – Something to Do All 30 Days in April 2019
Free Tours by Foot – What to Do in April in NYC
ThoughtGallery – The April Calendar: Events for Each Day This Month
MORE COMING SOON
TimeOutNY – NYC Events in April 2019
LonelyPlanet – NYC Month by Month
These sites have been selected because they all do a first rate job publishing NYCity event info. I hope you will click on their hot links to see what else they have to offer.
============================================================
April is brimming with culture in NYC. The New York Botanical Garden hosts its popular annual Orchid Show, the New York International Auto Show returns to the Javits Center, jewelry fans flock to the Museum of Arts and Design for its annual LOOT shopping event, and much more!
Things to Do in New York in April: Exhibits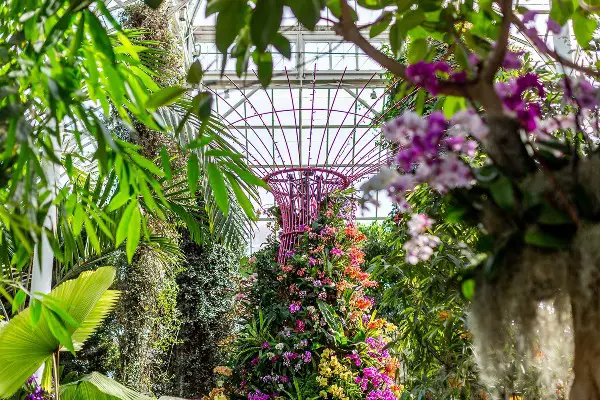 (2/23-4/28) The Orchid Show at the New York Botanical Garden is back. The 17th annual Orchid Show is a dazzling tribute to Singapore—one of the world's greatest orchid cultures—where these storied flowers are an integral part of the life of the "City in a Garden." Developed in partnership with the Singapore Botanic Gardens and Gardens by the Bay, this horticultural tribute set in the landmark Enid A. Haupt Conservatory will feature thousands of orchids paying homage to Singapore's innovative garden design, spectacular floral displays, and achievements in orchid cultivation. nybg.org
(4/8-4/13)LOOT: 2019 at the Museum of Arts and Design. Now in its 19th edition, LOOT presents a cross-section of the most exciting cutting-edge art jewelry designs, while offering the public a rare opportunity to meet and acquire pieces directly from some of the most skilled creators in the field. Opening night is a benefit.
(4/9-8/18) Too Fast to Live, Too Young to Die: Punk Graphics 1976-1986at the Museum of Arts and Design. More than forty years after punk exploded onto the music scenes of New York and London, its impact on the larger culture is still being felt. Born in a period of economic malaise, punk's energy coalesced into a powerful subcultural phenomenon that transcended music to affect other fields, and especially graphic design. Too Fast to Live, Too Young to Die explores the visual language of punk through hundreds of its most memorable graphics, from the shocking remixes of expropriated images and texts to the DIY zines and flyers that challenged the commercial slickness of the mainstream media. #PunkGraphics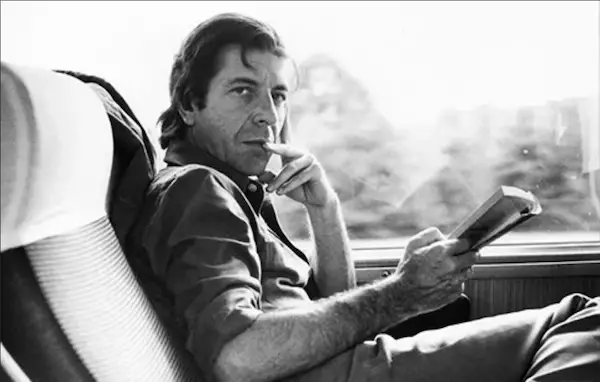 (4/12-9/8) Leonard Cohen: A Crack in Everything at The Jewish Museum is the first exhibition entirely devoted to the imagination and legacy of the influential singer/songwriter, man of letters, and global icon from Montréal, Canada. The exhibition includes commissioned works by a range of international artists who have been inspired by Cohen's style and recurring themes in his work, a video projection showcasing Cohen's own drawings, and an innovative multimedia gallery where visitors can hear covers of Cohen's songs by musicians such as Lou Doillon; Feist; Moby; and The National with Sufjan Stevens, Ragnar Kjartansson, and Richard Reed Parry, among others.
(4/15) In conjunction with this exhibit, there will be a special Conversation with Johnny Rotten Lydon and Gillian McCain at MAD Museum, at 2pm.
(4/13) NYC Food Truck Fest 2019 at Grand Bazaar NYC . Join this year's NYC Food Truck Fest on Saturday, April 13th, which will be the largest in New York City! Grand Bazaar NYC will feature 15 of the best gourmet food trucks in addition to over 30 of its most unique weekly vendors. This 3rd annual special event is organized by Grand Bazaar NYC, the largest weekly curated market in New York City, and is co-hosted by the NYC Food Truck Association.
(4/14) Maple Fest NYC. Every Sunday on the Upper West Side you can find Grand Bazaar NYC, the city's largest curated market—and most distinctive! You'll find one-of-a-kind fashion, crafts, collectibles, and handmade jewelry. Sunday the 14th, you'll also find the city's first maple festival! With co-host Maple Craft Foods, the market will be welcoming the finest artisanal maple sugar-makers from throughout the Northeast.  Enjoy sampling and shopping a curated selection of artisanal natural, organic, and infused maple syrups, plus maple candy, maple drinks, waffles with maple syrup, and other yummy maple-inspired bites. 10am-5:30pm.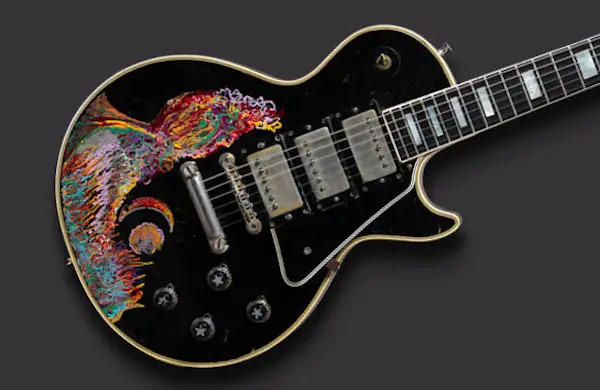 (4/8-10/1) Play It Loud: Instruments of Rock n Roll at the Metropolitan Museum of Art . One of the most important artistic movements of the twentieth century, early rock musicians were attracted to the wail of the electric guitar and the distortion of early amplifiers-Jimmy Hendrix, Eddie Van Halen, Joan Jett, Prince, are just a few outstanding examples. The instruments used in rock and roll had a profound impact on this art form that forever changed music. The exhibition is co-organized with the Rock & Roll Hall of Fame, and will present approximately 130 instruments alongside posters and costumes. #MetRockandRoll
(4/19-4/28)The New York International Auto Show is home to an awe-inspiring display of technology and design, as 1,000 new cars and trucks are arrayed across the acreage of the Javits Convention Center. You can check out all the latest models from a hands-on, driver's seat vantage. The show also features the hottest exotics, joined by futuristic concept cars and a few shiny classics. You'll even leave with a gift bag or two. Open Mon.-Sat., 10am-10pm, Sun. until 7pm. autoshowny.com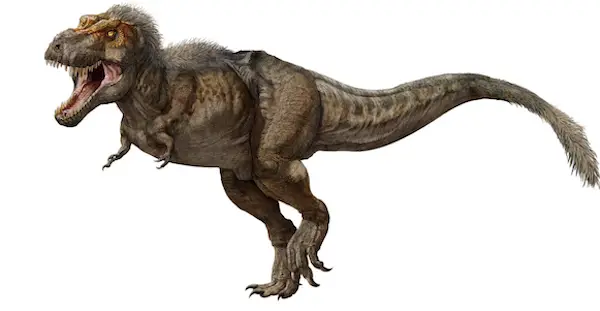 (3/11-8/9/2020) T. rex: The Ultimate Predatoropens at the American Museum of Natural History. Visitors will encounter a massive, life-sized model of a T. rex with patches of feathers—which, as scientists now know, were likely present on nearly all non-avian dinosaurs (all dinosaurs other than birds)—as well as reconstructions of a fluffy T. rex hatchling and a four-year-old juvenile T. rex; a "roar mixer" where visitors can imagine what T. rex might have sounded like by blending sounds from other animals; a shadow theater where a floor projection of an adult T. rex skeleton will come to life; and a magnetic wall where visitors will be tasked with placing various tyrannosaur family members in the correct time period. They will also encounter a life-sized animation of T. rex in the Cretaceous and explore real data from fossil specimens, CT scans, and microscope images at a tabletop Investigation Station. In collaboration with HTC VIVE, the Museum will present V. rex (working title) as its first interactive, multi-player virtual reality experience. Visitors will team up to build a T. rex skeleton bone by bone and then watch as it comes to life in what is now Montana, as it was 66 million years ago.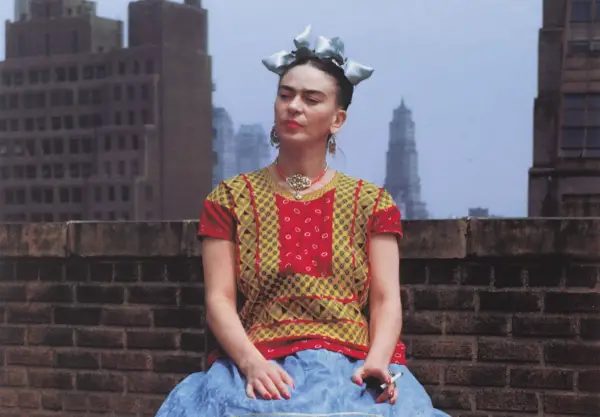 Nickolas Muray (American, born Hungary, 1892–1965). Frida in New York, 1946? printed 2006. Carbon pigment print, image: 14 x 11 in. (35.6 x 27.9 cm). Brooklyn Museum, Emily Winthrop Miles Fund, 2010.80. Photo by Nickolas Muray, © Nickolas Muray Photo Archive. (Photo: Brooklyn Museum.)
(Now-5/12) Mexican painter Frida Kahlo (1907-1954) lived and worked in a manner which challenged the political, social, and sexual norms of her era. Kahlo held her national identity dear and used traditional Mexican dress as a fixture of her public persona. Her large body of self-portraits created a mythos of self (some say she invented the selfie). New at the Brooklyn Museum is Frida Kahlo: Appearances Can Be Deceiving, a lush exhibition that shows off Kahlo's art, in addition to personal artifacts like her cosmetics, letters, jewelry, and clothing. Additional context is provided by items from the museum's Arts of the Americas collection, including Aztec sculptures, ceramics made in Guadalajara in the early 20th century, and an ancient Colima dog sculpture of a Xoloitzcuintli, a Mexican hairless dog that Kahlo had an affinity for. Advance tickets are available here.
PLUS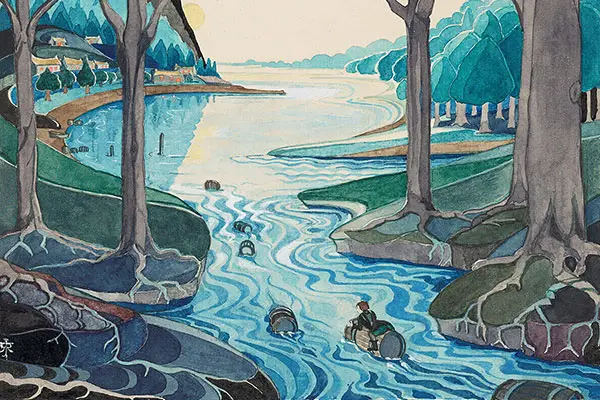 (Now-5/12)"In a hole in the ground there lived a hobbit." With these words Oxford professor J.R.R. Tolkien ignited a spark that's burned for generations of readers. From the children's classic The Hobbit to the epic The Lord of the Rings, Tolkien's tales of hobbits and elves, dwarves and wizards have introduced millions to Middle-earth, a world that Tolkien populated with creatures, languages, and histories. Tolkien: Maker of Middle-earth at the Morgan Library & Museum is the most extensive public display of original Tolkien material in decades, stocked with family photographs and memorabilia, maps, draft manuscripts, and Tolkien's original illustrations.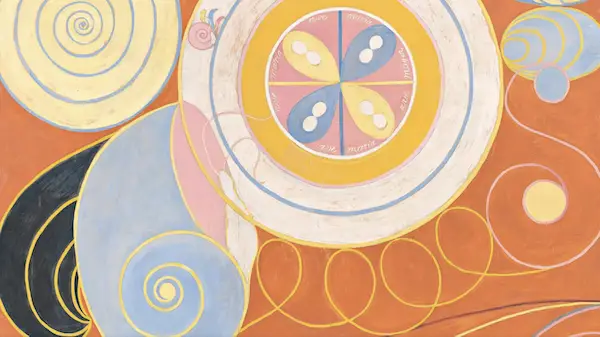 Group IV, the Ten Largest, No. 3, Youth, 1907, from Untitled Series. Photo: Albin Dahlström, Moderna Museet, Stockholm
(Now-4/23) Before abstract art was a speck in Kandinsky's eye, the painter Hilma af Klint (1862-1944) was pioneering non-representational painting in Sweden. A spiritualist who claimed to communicate with the dead, af Klint worked in near-obscurity, forbidding her paintings to receive public exposure until 20 years after her passing. Discover Hilma af Klint, a woman before her time, at the new Solomon R. Guggenheim Museum exhibition  Hilma af Klint: Paintings for the Future. Over 170 of af Klint's non-figurative paintings are on display, richly colored and often staggering in scale. Many pieces play with geometry and floral shapes that seem to swim across the canvas. As af Klint worked on her series The Paintings for the Temple, she envisioned a spiral temple as their eventual home. She got her wish over a century later with this eye-opening exhibition at the Guggenheim.
(Now-7/10) Implicit Tensions: Mapplethorpe Now at The Solomon R. Guggenheim Museum. Robert Mapplethorpe, one of the most critically acclaimed and controversial American artists of the late 20th century, is represented in great depth in the Guggenheim's collection. In 1993 the museum received a generous gift of approximately two hundred photographs and unique objects from the Robert Mapplethorpe Foundation, creating one of the most comprehensive public repositories in the world of this important artist's work. In 2019, 30 years after the artist's death, the Guggenheim will celebrate the sustained legacy of his work with a yearlong exhibition in two sequential parts in the museum's Mapplethorpe Gallery on Tower Level 4.
(Ongoing) Faith and Empire at the Rubin Museum. Religion has influenced and empowered countless political leaders throughout history, and Tibetan Buddhism is no exception. "Faith and Empire: Art and Politics in Tibetan Buddhism"is the first exhibition of its kind to explore Tibetan Buddhism'sdynamic political role in the empires of Asia from the 7th to the early 20th century. Artwork highlights include a set of 8th-century gilt-silver drinking vessels from the Tibetan Empire; an early 13th-century wrathful icon made of silk and ornamented with tiny seed pearls; a 4 ½-foot-tall 680-pound gilt-bronze bodhisattva from the early 15th-century Ming court; and a 19th-century 8-feet-wide Mongolian depiction of the final battle against the heretics and nonbelievers. The exhibition is arranged chronologically, beginning with the Tibetan Empire in the 7th century, and includes sections on the Tangut kingdom of Xixia, the Mongol Empire, the Chinese Ming dynasty, the rule of the Dalai Lamas, and the Manchu Qing dynasty.
(Now-7/28) Made in New York City: The Business of Folk Artat the American Folk Art Museum. See around 100 works by 18th, 19th, and early 20th-century self-taught artists that highlight the history of of New York City as a financial capital. The exhibition is curated by Elizabeth V. Warren, author of Red and White Quilts: Infinite Variety, The Perfect Game: America Looks at Baseball, and Young America: A Folk Art History, among other books. Made in New York City will tell its story from two perspectives: "The Art of Business" focuses on the people and places that were part of the city's thrumming commercial life. "The Business of Art" highlights the products of the artists, artisans, and manufacturers—the commercial signs, store figures, and early advertising images that they made. The exhibition will draw on the collections of a number of New York City museums.
(Permanent)The Jim Henson Exhibitionat the Museum of the Moving Image celebrates the life and legacy of the famed Muppet creator, exploring both his prolific career and the enduring effect his work has on pop culture to this day. Visitors will learn more about the creation of such beloved works as The Muppet Show, Sesame Street, Fraggle Rock, The Dark Crystal, and Labryinth, as well as discover the cutting-edge experimental works Henson made throughout his career.

(Now-6/23)A City for Corduroy: Don Freeman's New York, now open at the Museum of the City of New York, presents the gamut of Freeman's New York work, from his lively and humane depictions of ordinary New Yorkers and the city in the 1930s, to his illustrated scenes of the Broadway backstage, to his children's books inspired by the city, including not just the beloved children's Corduroy books but also Pet of the Met and Hattie the Backstage Bat. The exhibition features drawings, paintings, publications, and prints, as well as the artist's original studies and sketches of Corduroy and other characters.
Things to Do in New York in April: Comedy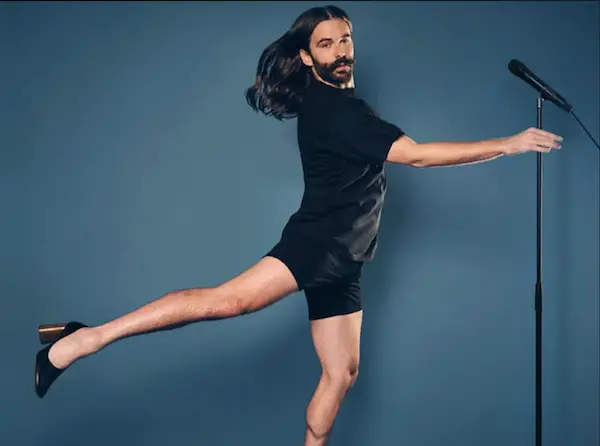 (4/12)Johnathan Van Ness: Road to Beijing at Radio City Music Hall.
(4/4-4/7) In Living Color's Damon Wayans at Carolines.
(4/4-4/5) Jerry Seinfeld at the Beacon Theater.
(4/9) Eat, Drink, & Be Literary: Sloane Crosley at the Brooklyn Acadmey of Music (BAM). Humor writer Sloane Crosley is not merely funny––David Sedaris called her "perfectly, relentlessly funny." Crosley has taken up the gauntlets thrown by her predecessors—Dorothy Parker, Nora Ephron, Sedaris—and crafted something rare, affecting, and true. She is the author of The New York Times bestselling essay collections, I Was Told There'd Be Cake, a finalist for The Thurber Prize for American Humor, and How Did You Get This Number, plus the bestselling novel, The Clasp. Her most recent book of essays is Look Alive Out There. Her work has appeared in Esquire, Vogue, The New York Times Magazine, The New York Times Book Review, The Guardian, New York Magazine, The Believer and on National Public Radio, and she is a contributing editor at Vanity Fair. 6:30pm.
(4/11-4/13) Curb Your Enthusiasm's Jeff Garlin at Carolines.
(4/12-4/13) Jared Fried at Gotham Comedy Club.
(4/19-4/20) Lynne Koplitz at Gotham Comedy Club.
(4/26-4/27) Pat McGann at Gotham Comedy Club.
(4/26-4/27) Curb Your Enthusiasm's Richard Lewis at Carolines.
Things to Do in New York in April: Kids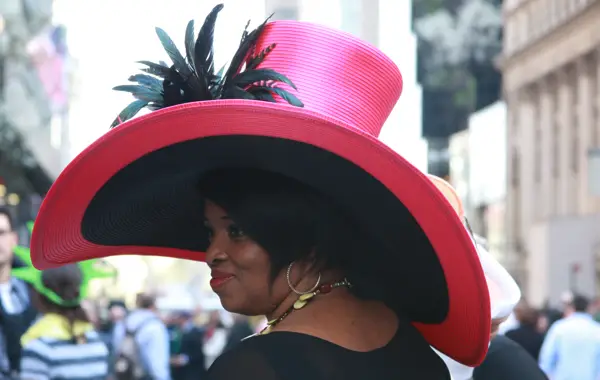 Image: Katy Gartside Photography/Flickr
(4/21) Easter in New York brings egg hunts, fine brunches, and a bonnet-filled procession down Fifth Avenue that's been a city tradition for nearly a century and a half. Celebrate the holiday in true New York fashion with a trip to the Easter Parade. The tradition dates all the way back to the 1870s, when upper class New Yorkers would stroll down Fifth Avenue after church and show off the fashionable new outfits they'd purchased for the holiday. Traffic shuts down for the parade on Fifth Avenue between 49th and 57th Streets from 10am to 4pm on Easter Sunday, letting festive paradegoers fill the streets in their elaborate Easter finest.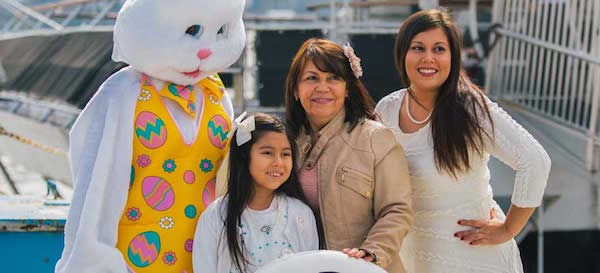 Spirit of New York offers some lovely Easter Sunday Brunch and Dinner Cruises.
PLUS
(4/6) Operation Slumber at Intrepid Sea, Air, & Space Museum. Families can sleep among the aircraft, just like the sailors did. Includes dinner, snack, breakfast, t-shirt, planetarium activities, and more. $99 pp.Reservations required. 
(4/7) Mirai at the Brooklyn Academy of Music. A young boy embarks on an exhilarating journey through his family's past and future in this heart-soaring animated fantasy. When his parents bring home a new baby girl, four-year-old Kun struggles to find his place within his changing family—until he meets the future version of his own little sister. So begins a dazzling time-traveling odyssey that blends gentle comedy with a poignant message about what it means to be a family.
(4/13) Watercolor Your World at the Morgan Library. Surrealist artist Max Greis will guide participants using watercolor techniques. Explore creating a fantasy landscape using trees and other flora and fauna to establish your own universe. Ages 8-14.
For more kids things to do, visit our sister site at nymetroparents.com!
Things to Do in NYC: Music & Nightlife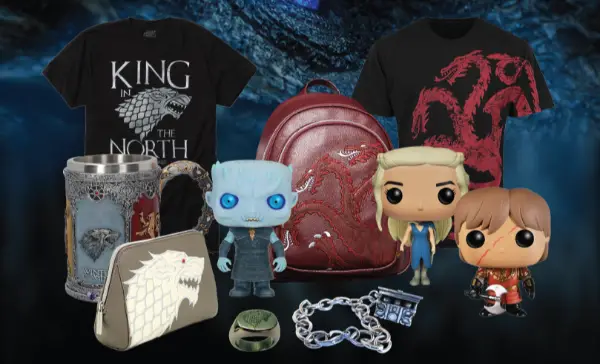 (4/14) Winter is here. Game of Thrones returns to HBO. All six episodes will be an hour+ long, it's been confirmed by director David Nutter. Visit the HBO Shop store to get the latest GOT gear. Use our coupon and save! #Forthethrone
PLUS 
(4/11) An Evening with The Clintons at the Beacon Theater.
(4/2-4/6, 4/16-4/20) Buster Poindexter at Cafe Carlyle.
(4/4) A Long Expected Party at the Morgan Library. The Morgan invites Tolkien fans to a Shire-themed celebration of Tolkien: Maker of Middle-earth. Enjoy drinks along with live music and after-hours access to the Morgan's exhibitions and the historic library. Tickets include museum admission and complimentary wine and beer. Costumes encouraged.
(4/4, 4/18) Frida Kahlo: A Perfumed Portrait at the Brooklyn Museum. Experience some of Frida's favorite perfumes and consider the power of fragrance as a form of self-expression during an intimate presentation in which visitors are invited to smell five perfumes and learn about their individual styles and stories. The presentation will be followed by a tour through current exhibition Frida Kahlo: Appearances Can Be Deceiving, focusing on how Kahlo used her art, clothing, and personal possessions to shape and share her identity. Tickets include a special gift.
(4/5-4/6, 4/12-4/13, 4/19-4/20, 4/26-4/27) Orchid Evenings at the New York Botanical Garden. New York City's most spectacular evening outings are back, bringing the color and nightlife of Singapore with them. Step into one of the world's greenest cultures as Supertrees come alive around you, exhilarating with a display of lights and orchids after dark in the Conservatory. Sip a Singapore Sling and purchase a bite to eat from the Bronx Night Market Pop-up while freestyle dancers and DJs perform. You can also explore the kaleidoscope of orchid varieties from the "City in a Garden" and beyond.
(4/5-4/6) NYC Craft Beer Festival at new venue, Union West.
(4/8) Muse with Walk the Moon at Madison Square Garden.
(4/10)Melissa Etheridge's The Medicine Showstops at Town Hall.
(4/10) Mott the Hoople at the Beacon Theater.
(4/12) Billy Joel at Madison Square Garden.
(4/13) Tony Bennett at Radio City Music Hall.
(4/16) Brooklyn Artists Ball & After Party at Brooklyn Museum. Join as the Museum honors Nick Cave and Bank of America and celebrate Frida Kahlo during the art world's most beloved, fun, and inspiring event of the year—the Brooklyn Artists Ball! Tickets required. 6:30pm-midnight. Cocktails, dinner, and after hours set by DJ Swizz Beats.
(4/20) Dream Theater: Distance Over Time Tour + 20 Years of Metropolis Part 2 at Radio City Music Hall.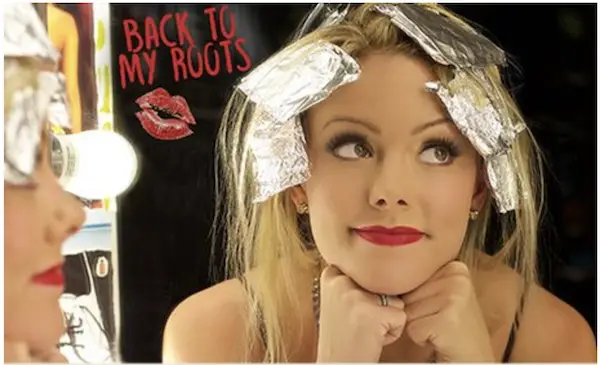 (4/22) Katy Rockwell, star of Broadway's Mean Girls, performs songs from her debut album,Katy Rockwell: Back to My Rootsat City Winery. Featuring songs by Cy Coleman, Frank Wildhorn, Stephen Sondheim, Andrew Lloyd Webber, William Finn and more.
(4/24-5/5) TheTribeca Film Festival returns.
(4/25) Little Cinema presents the film Frida at the Brooklyn Museum. This special screening of the 2002 film includes live music performances.
(4/30) Snow Patrol at Terminal 5.
Things to Do in New York in April: Sightseeing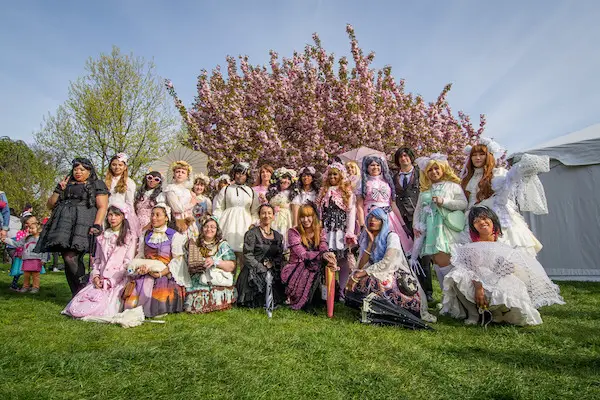 (4/27-4/28) The Sakura Matsuri Cherry Blossom Festival at the Brooklyn Botanic Garden. This beloved cherry blossom festival will be celebrating its 38th anniversary this year. Sakura Matsuri incorporates both modern and traditional Japanese culture, and it offers the perfect opportunity to check out the garden's famous Cherry Esplanade. bbg.org
PLUS
(3/24-4/7) Don't miss the final chance to catch theMacy's Spring 2019 Flower Show.
(4/6) New York Tartan Day Parade in NYC. Celebrate Scottish pride!
(Ongoing) Take a deep dive into an underwater world with one of New York City's newest attractions, National Geographic Encounter: Ocean Odyssey in Times Square. This experience lets visitors explore the ocean like never before thanks to state-of-the-art technology and a brilliant team of designers. This is not a museum, exhibit, movie, aquarium, or virtual reality; instead, the producers consulted with dozens of scientists to create a new kind of immersive experience that guests can walk through as they share ocean encounters. Blockbuster new science—some of it not even published yet—was used in its creation. Short of a submarine, you'll be hard pressed to find a better way to experience life as it's lived under the sea. Use this coupon and save $10!
Things to Do in New York in April: Ongoing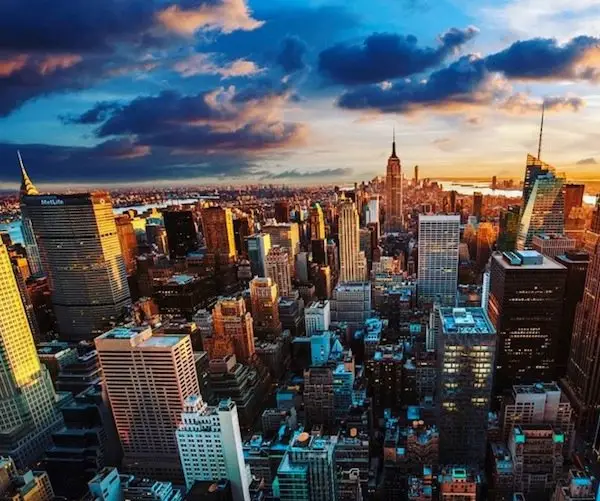 Bring a loved one to take in the breathtaking view at Top of the Rock.
PLUS
(ongoing) Ride 102 stories to the top of the One World Observatory in less than 60 seconds!
(ongoing) Springtime is baseball season! Take a Yankee Stadium Tour!
(New) Check out the New Year's Ball Exhibit at Ripley's New York, where it's New Year's Eve year-round!
Visit the sites of Friends, Seinfeld, Trainwreck, Gossip Girl, Sex and the City and many other NYC film sites with On Location Tours.
Learn more about the fascinating history of New York City's Financial District with Wall Street Walkstours.
Grab a photo with Taylor Swift, One Direction, Lady GaGa and countless others at Madame Tussauds New York.
Ripley's Believe It or Not! Odditoriumbrings people of all ages face-to-face with the world's most unbelievable curiosities. With 18,000 square feet of astonishing artifacts and exciting interactive exhibits. Here's a coupon!
Weather in New York in April 
"April showers bring May flowers," the old saw goes, and you can expect to pay some rain dues this month in New York. In fact, more than half the days in an average April will see rain, although the total precipitation is actually slightly lower than what New York experiences in March. Expect the temperatures to rise steadily, from a start on April 1 with average highs of 56 degrees Fahrenheit (13°C) and average lows right at 40 degrees Fahrenheit (4°C), to highs closer to 66 degrees Fahrenheit (19°C) and lows of 49 degrees Fahrenheit (9°C) by month's end. Days are getting longer, with about 8 hours of light. The heaviest coats can safely be left behind, but you'll still want to pack some outerwear, with sweaters, jackets, and—of course—rain gear. Snow is a longshot by this point in the year. All the great restaurants, museums, galleries, and bars in New York make it easy to entertain yourself indoors, but the odds are you'll have at least a couple of fresh spring days to enjoy the early blooms, and the city's parks coming back to life.
==================================================
Spring continues at Lincoln Center this April with so many exciting (and budget-friendly) free events. See the calendar for a list of all upcoming events.
April 4 at 6:00 pm

Liederabend at Paul Recital Hall

Artists from Juilliard's Collaborative Piano department perform repertoire with singers from the Ellen and James S. Marcus Institute for Vocal Arts.

April 4 at 7:30 pm

Photo by Greg Miles

Leyla McCalla at the David Rubenstein Atrium

Hailed as "a cunning interpreter and arranger" by NPR, Haitian-American folk singer–songwriter Leyla McCalla is equally at ease with English, French, and Haitian Creole. Deeply influenced by traditional Creole, Cajun, and Haitian music, as well as by American jazz and folk, her music is at once earthy, elegant, soulful, and witty.

April 5 at 7:30 pm

Courtesy of GSM Creative

GSM Creative presents Half Dead featuring Dylan Golden at the David Rubenstein Atrium

For this poetic and striking evening at the Atrium, the short film Half Dead will be screened alongside interludes of live hip-hop performance featuring filmmaker and rapper Dylan Golden.

April 6 at 11:00 am

Photo courtesy of the artist

LC Kids: Gina Chavez at the David Rubenstein Atrium

Austin's 2015 Musician of the Year, singer-songwriter Gina Chavez takes audiences on a musical journey through the Americas with her evocative collection of bilingual (Spanish-English) songs. Recommended for ages 2–5.

April 8 at 7:30 pm

Photo by Kevin Yatarola

ReelAbilities Film Festival at the David Rubenstein Atrium

Accessibility at Lincoln Center presents a film and panel discussion as part of the ReelAbilities Film Festival, the largest festival in the U.S. dedicated to promoting awareness and appreciation of the lives, stories, and artistic expressions of people with disabilities.

April 9 at 7:30 pm

Photo by Julia Pearl Robbins

Staceyann Chin at the David Rubenstein Atrium

Performer, political activist, and critically acclaimed author Staceyann Chin—first known for her role in the Tony-winning Russell Simmons Def Poetry Jam—addresses the complications of race, class, gender, and sexuality in an evening of performance at the Atrium featuring a new work commissioned by Lincoln Center.

April 10, 17, and 24 at 1:00 pm

Wednesdays at One: Chamber Ensembles at Alice Tully Hall

Juilliard artists share their talent with the community in these free, hour-long lunchtime concerts on Wednesday afternoons throughout the season.

April 18 at 7:30 pm

Photo by Kaupo Kikkas

Castalian String Quartet at the David Rubenstein Atrium

Third Prize–winner at the 2016 Banff International String Quartet Competition, the German-trained, U.K.–based Castalian Quartet performs a free, hour-long concert featuring Britten's intensive, inventive String Quartet No. 2 and Schubert's wistful "Rosamunde" quartet.

April 19 at 7:30 pm

¡VAYA! 63: 8 Y Más at the David Rubenstein Atrium

Led by Bobby Allende and Marc Quiñones, this stellar lineup of world-renowned musicians makes up one of the hottest new bands to burst onto the Latin music scene, introducing hardcore salsa to a new generation. Opening set by DJ Dayansiiita.

April 25 at 7:30 pm

Photo by Pixbynot

Moonlight Benjamin at the David Rubenstein Atrium

Channeling the guitar prowess of Jimi Hendrix and Cher's soulful grit, the Haitian-born "new priest of voodoo rock" (L'Obs, France) Moonlight Benjamin brings a powerful fusion of Creole melodies and '70s blues rhythms to the Atrium, lending her rebellious voice to an evening celebrating her new album, Siltane

====================================================
Gloria now serves a very good fish sandwich for lunch.
Photo: Melissa Hom
Every month in New York, there are a bewildering number of new dishes to eat, drinks to imbibe, and food-themed events to attend. Often, the hardest part is just figuring out what's really worth your limited time. So Grub kicks off each month with a curated selection of dishes, drinks, and events that should absolutely be on your agenda. Make your plans now.
1. Eat Cedric Grolet's famous, uncanny trompe l'œil "fruits" in New York for the first time.
The sugar singularity begins April 5. That day, Dominique Ansel — whose Cronut unleashed a thousand stunt pastries — will host Cedric Grolet — whose version of trompe l'œil has inspired a proliferation of pastry "apples" — at Dominique Ansel Bakery. The pair of Frenchmen are inarguably two of this century's most creative pastry chefs, having shaped their field in recent years like tempered chocolate. Through April 7, Grolet will serve his famous "fruits" in New York for the first time. Which means that at long last, after months of feverishly praying to the pastry gods, you'll be able to chase your Cronut with several of Grolet's sculpted fruit.
2. Have a crispy fish sandwich for lunch at Gloria.
A classic fish sandwich — crispy, flaky white fish, a pat of punchy tartare sauce, maybe some crunchy lettuce on a squishy bun — can't easily be improved upon. But this is no knock against other fish sandwiches: For Grub's money, there can never be enough variety in the genre. It seems that the guys behind the pesctarian restaurant Gloria agree, as they're now serving not one but two fish sandwiches (both $14) during the restaurant's recently started lunch service. There's a messy and tasty spin on the classic version, a fat piece of of crispy hake with a light breading that's topped with chili yogurt (a nice and bright alternative to tartare) and garnished luxuriously with trout roe. If you're in the mood for something different, there's also a confit mackerel salad sandwich that's more of a longshoreman's lunch. There are some clever and less traditional lunch options on the menu too, including stracciatella that, with fava beans and mint oil, is tucked under fava and mint leaves like a present. Just don't pass on the puddin' ($8) dessert.
3. Listen to Ruth Reichl speak about her new memoir covering her time at Gourmet.
From 7 p.m. to 9 p.m. on April 1, the great Ruth Reichl will speak with Esquire critic Jeff Gordinier at St. Ann's Church about her new memoir Save Me the Plums. The event is being hosted by the Books Are Magic (tickets are $33.50), and Reichl will talk with Gordinier about the the book, her first time recounting her experiences as the top dog at Gourmet. This isn't the only not-to-miss Books Are Magic event this month. Washington D.C.-chef Kwame Onwuachi's memoir Notes from a Young Black Chef (written with occasional Grub contributor Joshua David Stein) and frank depictions of his experiences in fine dining kitchens are already causing a stir. Onwuachi and Stein will chat at the bookstore on April 11 (RSVP here), from 7:30 p.m. to 8:30 p.m., in a conversation moderated by Bon Appétit's Christina Chaey.
4. Cap off your month with a dinner at Di An Di inspired by Andrea Nguyen's latest book.
Now this is a pairing Grub can get into. The acclaimed cookbook author Andrea Nguyen is headed to Greenpoint's vibrant Di An Di on April 30, for her first dinner with a New York restaurant. Celebrating her new cookbook Vietnamese Food Any Day, the five course meal will be influenced by her recipes and hosted by Nguyen. Along with the meal, you'll get a signed copy of the cookbook and gifts from Red Boat Fish Sauce. Tickets (now $78, having been cut down from the original $100 price tag) are available on April 1 via Resy, and there will be an open bar for the first seating.
5. Ring in spring with a dinner of new dishes at Lalito.
To celebrate the annual thawing, Lalito will host a three course dinner of spring dishes (dinner is $60, reservations can be made here) on April 1. Dinner kicks off with crudo and spring sunchokes, and includes skate escovitch and braised rabbit with bok choy. There are sides like avocado papaya salad and corn esquites, and dessert means quatro leches cake — and to think you've been subsisting on just tres leches all these years! — and queso and guava pastillo.
6. Get a cone or two of Vietnamese cold-brew ice cream.
Speaking of the seasons changing, have you felt it? No, Grub is not talking about the birds chirping or whatever. We're talking about the Mister Softee trucks on the street, the true indicator of spring. To ring in the season, Chinatown soft serve parlor Soft Swerve has brought back its cold-brew Vietnamese coffee flavor ($4.50). A collaboration with the crew behind Madame Vo and Madame Vo BBQ, it's made with coffee brewed from Vietnamese coffee beans and available as a swirl with the shop's matcha flavor — if you really need a pick-me-up.
7. Have Johnny cakes for brunch one morning, and breakfast udon the next.
There are a couple exciting new brunches in town. Matt and Emily Hyland's grilled pizza restaurant Violet, fresh off a review in the New York Times, ended March on a breakfast-y note. Over the weekend, the restaurant started serving a handful of dishes from dinner as well as some news ones for the early afternoon crowd. (Specifically, the 11:30 a.m. to 3 p.m. crowd.) There's grilled chorizo with Johnny cakes and mornay scrambled eggs, the requisite everything-bagel spin in an everything-grilled pizza with smoked salmon on the side, and more. Over in Williamsburg, the all-day Bar Beau is now serving a rather tantalizing dish called breakfast udon from 11 a.m. to 3 p.m.. Those noodles come with red miso, hijiki, Grana Padano, and fried egg — and you can pair with them other dishes like buckwheat pancakes with cashew cream.
8. Sign up for an immersive Iranian cooking class.
The League of Kitchens is a wonderful and inspiring organization, a recreational cooking group that runs immersive classes by female home cooks out of their own homes. Since founding it in 2013, Lisa Gross has gradually added new instructors. And they've just brought on a new instructor, Mab, for their first Persian cooking classes. Her father owned a restaurant, grocery store, and tea company in Iran, and she came to New York as a refugee fleeing persecution for advocating for women's rights in her homeland. There are still tickets available to her April 20 vegetarian class (it costs $175) which includes lunch, the three hour class, dinner, and information on recipes and shopping. On the menu? Herbed Persian frittata, steamed rice with fava beans, a yellow split pea stew, and more.
9. Go to a pop-up from one of Chicago's favorite cocktail bars.
It's a tale of two cocktail bars. Chicago's tiki bar, Lost Lake, will pop up at Miami import Broken Shaker, the tropically inclined bar in the sky. On April 15 from 6 p.m. to 9 p.m., Lost Lake's Paul McGee and Shelby Allison will serve drinks (pricing being determined) like the Feet First in the Deep End (bourbon, Guatemalan rum, Panamanian rum, banana, amaro, and Angostura bitters), a Daiquiri Frappe, and Trader Vic's Fogcutter (rhum agricole, dry gin, Conac, orgeat, curaçao, Amontillado sherry, and lemon).
10. Go to an event for an exciting new Italian cookbook.
The Rome fixer and all-things-Italy writer Katie Parla is in town to promote her second book, Food of the Italian South. She's dropping by Archestratus Books + Food on April 19 for a question and answer session with the fun and passionate Beatrice Ughi of Gustiamo, the excellent Italian importing company from the Bronx. Tickets ($30 here) for the event include a signed copy of Parla's cookbook as well as properly thematic treats.
11. Learn everything you need to know about how to make soba.
Here's your chance to ask all the questions about soba that you were always too afraid to. The Japan Society will host the Japanese chef Shuichi Kotani (of Worldwide-Soba, Inc.) for its April 17 event ($21 for general admission, $17 for Society members), aptly titled Making Soba. Kotanu will divulge details on how to make the best buckwheat noodles, from the importance of humidity to kikuneri (a kneading technique), and demonstrate how to make them himself.
=========================================
April is going to be a great month, with 30 days to enjoy. And it's not just a matter of quantity; each of those days has something fun for you to do. Don't believe us? Peruse the following list and see for yourself—not one single April day is fallow when it comes to the arts, nightlife, sports, and other rewarding pastimes. As always, if you attend all of these events, please let us know so we can commend you for a job well done.
This post is about events and things to do in NYC in April, updated for 2019, including a top 10 list as well as sections on free, family-friendly and nighttime things to do.
---
TOP 10 EVENTS AND THINGS TO DO IN APRIL
This section will feature our top 10 activities to enjoy in New York City throughout April. For more ideas, check our definitive things to do in NYC guide.
For tips on the most popular activities in NYC, check out:
Several of the items below are already included for free with the purchase of a tourist discount pass.
---
(1) Go Sightseeing
The spring weather is fine for all of our tours and especially good for tours where you can see lots of green space and nature.
In April, the hundreds of different plant life that the High Line Park carefully curated will be starting to bloom.
We offer several pay-what-you-wish variations of the High Line Park Walking Tours. You can also use our GPS-enabled audio tour of the High Line.
It's also arguably the best month to visit Central Park, as the park is in full bloom season. We also offer guided and self-guided tours here.
For a list of all our ours available in April see at our schedule of tours.
We also compare and review the various bus tours and boat cruises available to you in NYC.
---
(2) Attend a Concert or Comedy Performance

This April, the city has an eclectic mix of concerts, ranging from a 1970s glam band to one of the best performers ever of pop standards, show tunes, and jazz. It's also a great month for comedic greats.
Here are our picks for the best concerts and performances:
Concerts
TIP: You might like to take the very popular Madison Square Garden All Access Tour or the Radio City Music Hall Stage Door Tour.
Comedy
Jerry Seinfeld – April 4 + 5 (two shows each night) at the Beacon Theater
Damon Wayans – April 4-7 at Carolines
Jeff Garlin of Curb Your Enthusiasm – April 11-14 at Carolines
Richard Lewis – April 26 + 27 at Carolines
---
(3) Sakura Matsuri Cherry Blossom Festival
This annual festival (exact dates to be announced) at the Brooklyn Botanical Gardens offers over 60 events and performances that celebrate traditional and contemporary Japanese culture.
Learn more about ticket prices and schedule of events on their website.
TIP: If you are considering purchasing a tourist attraction discount pass, then know that the Brooklyn Botanical Gardens is included in the Explorer Pass.
Click here for more ideas of things to do in Brooklyn.
---
 (4) Attend a Sporting Event

In April, you have a bunch of different sports to choose from including baseball, basketball, ice hockey, and soccer (or 'football' as it is called by the rest of the world!).
---
Baseball
Yankee Stadium offers fun and insightful guided tours. Find out more here.
---
Basketball
---
Ice Hockey
All three New York ice hockey teams are playing throughout the month.
The Rangers play out of Madison Square Garden, the iconic New York arena. You might be interested in seeing what goes on behind the scenes as this legendary arena.
If so, check out the All-Access tour of Madison Square Garden.
---
Soccer
As you may know, American soccer is the same game as what the rest of the world calls football. The New York Football Club has a full schedule this April.
---
(5) Tribeca Film Festival
This event, from April 24 – May 5, 2019, is one of the seminal film festivals in the cinematic world. You will see an incredible range of talent and diversity of movies.
The director, cast, and crew are often on hand for a Q & A session after the screenings.
Besides film, there are also the ESPN Sports Film Festival, a Family Festival Street Fair, various Tribeca Talks, and free panels for working and aspiring filmmakers.
A full schedule of film and events is available on their website.
While in the area, enjoy our self-guided TriBeCa walking tour.
---
6) See a Broadway Show
In April, you can see stage adaptations of three of the most popular movies from the 1970s and 80s.
At the end of the month, you can see Beetlejuice, based on the wacky 1980s movie by Tim Burton and Tootsie, the 1980s gender-bender based on the Oscar-winning comedy.
Until April 28th,  you can catch Golden Globe, Tony, and Emmy Award winner Bryan Cranston (Breaking Bad) as Howard Beale in the play version of Network.
There are too many shows to list here. See what's playing when you are here. There just might be really cheap tickets available.
We also have a post on ways to get cheap Broadway tickets.
---
(7) Brooklyn Folk Festival 

On April 5th to 7th, head to Brooklyn Heights, to hear folk, blues, jug-band, string-band, bluegrass, Irish and Balkan music!
There will also be vocal and instrumental workshops,  family-friendly square dancing, and a banjo tossing contest.
The festival is at stunning St. Ann's Church at 157 Montague Street.
Tickets range from $20-$35 per person. Click here for more information.
To make the most of your visit to this landmarked historic neighborhood, consider joining us on a pay-what-you-wish guided walking tour Brooklyn Heights Tour.
Or, use our Brooklyn Heights Guide to explore the neighborhood on your own.
---
(8) Easter Parade and Easter Bonnet Festival
In 2019, the Easter Parade will be held on April 21st. Not your typical parade of floats and marching bands, this is a more casual stroll of paraders adorning their best Easter bonnets.
You'll see some wildly creative bonnets, from flower-covered foot-tall toppers to hats shaped in various designs.
The route runs along Fifth Avenue heading north from 49th Street to 57th Street.
The best place to watch is from the area around St. Patrick's Cathedral which in and of itself is a beautiful place to visit.
---
9) SNAP  
Kids deserve their very own theater productions!
The New Victory Theater, known for their kid-oriented performances is hosting the renown South Korean troupe, SNAP,  from April 12 – 28, 2019.
This show of vaudevillian comedy, magical cabaret, and clever visual effects will engage your kids. The show is good for ages 6+.
Tickets start at $17. See here for more information and tickets.
Be sure to read our section on things to do this month with the little ones or our master post on things to do with kids in NYC.
---
10) Taste of the Nation
On April 17, 2019, from 6:00 pm – 9:00 pm, you can taste some of NYC's best food while donating to charity at the same time.
Taste of the Nation, a nationwide charity event, invites award-winning chefs from the region to show off their best meals.
Proceeds go to No Kids Hungry, a charity designed to help end child hunger in the U.S.
In addition to plenty of great food and drinks, there will also be live music performed on site during the festivities.
Tickets range from $100-$150 per person. See their website for all the details.
If the price range is out of your budget, but you will want to try some of NYC's best foods, try our pay-what-you-wish food tours.
HONORABLE MENTION:
=============================================
It's been a long winter for us New Yorkers, but springtime may finally be here. As the weather warms and flowers bloom, spend your April learning about everything from activism to artificial intelligence at these upcoming April talks and events.
Michael Lewis, Mikhail Iossel, and how we know what we cannot know highlight our picks for the best smart things to do in NYC this week.
Monday, April 1
Philosopher Massimo Pigliucci leads a Stoic School of Life discussion inspired by the contrasts between telic (goal-oriented) and atelic (for their own sake) activities. He'll consider the Stoic take on these two motivations, the role of virtue, and what combination best contributes to the pursuit of the good life. New York Society for Ethical Culture.
There'll be "no collusion" at this talk on Trump, Putin, and the American and Russian governments with Russian author Mikhail Iossel and leading KGB scholar Amy Knight. Shakespeare & Co.
Scholar of propaganda (and child of World War II Jewish Refugees) Jason Stanley shares the 10 pillars of fascist politics and the recurring patterns he's found; a reception and signing of How Fascism Works, The Politics of Us and Them follow. Center for Jewish History.
Tuesday, April 2
Join psychiatrist Dr. Anna Yusim (Fulfilled—How the Science of Spirituality Helps You Live a Happier, More Meaningful Life) for an interactive panel on craving. She'll explain how the brain's reward pathways can reinforce addiction and the ways that knowledge of brain science can help break the cycle. Marlene Meyerson JCC Manhattan.
Actor/director Emilio Estevez joins a panel with Alec Baldwin and David Giffin (of the Coalition for the Homeless) to talk filmmaking, homelessness, mental illness, and democratic spaces like the public library.  Alison Stewart moderates; a screening of Estevez's new film The Public kicks things off. 92nd Street Y.
Wednesday, April 3
Learn about the limits of life with geobiologist Jeffrey Marlow, an expert in the unusual ways microbes get energy and nutrients. He'll share his adventures with extreme microorganisms in deep-sea vents, volcanoes, and acidic rivers, and their roles in biofuels and climate change. American Museum of Natural History.
Some of the most insightful reporting on the damage wrought by the last couple of years has been done by Michael Lewis, best known for books like Moneyball and Liar's Poker. Find him in conversation on his new podcast, Against the Rules, which focuses on fairness and what happens when the authority of the referee is lost. Lewis will be joined by Malcolm Gladwell. The event will be recorded live for the podcast. 92nd Street Y.
Address author Jeanne Marie Laskas as she discusses To Obama, a book centered on the constituent letters sent to President Barack Obama and how they shaped his presidency. powerHouse Arena.
Princeton University professor Maria Chudnovsky leads an exploration that begins with simple problems in graph theory and leads to the most active fields in modern math research for Math Encounters: "Parties, Doughnuts, and Coloring: From Königsberg to Cutting Edge Research" at MoMath.
Thursday, April 4
Swedish philosopher Martin Hägglund speaks at Book Culture about his new book, This Life: Secular Faith and Spiritual Freedom. Drawing on philosophy, literature, religious thinkers, and political economists, Hägglund makes a case for "why our commitment to freedom and democracy should lead us beyond both religion and capitalism."
Join Cary Institute of Ecosystem Studies for a conversation with Dr. Rick Ostfeld, a disease ecologist and expert on Lyme disease ecology. Dr. Ostfeld will discuss why ticks and tick-borne disease are on the rise, how wildlife influences our risks, and ways that ecology can help. The Greene Space.
"How we know what we cannot know" remains a root human concern, even in these post-truth times. Over Thursday and Friday, catch multidisciplinary talks on unknowability, broken down into Humanities, Science and Mathematics, and Psychology and Social Science sessions. Among the topics: consciousness, the Oracle at Delphi, and "The Hierarchy of Ignorance." The New School.
Monday, April 1. There'll be "no collusion" at this talk on Trump, Putin, and the American and Russian governments with Russian author Mikhail Iossel and leading KGB scholar Amy Knight. Shakespeare & Co.
Celebrations of 2001 and Frida Kahlo, plus a talk on the U.S. and the Roman Empire, highlight our picks for the best smart things to do in NYC this weekend.

Friday, April 5
Dance over to Everyman's Reroof, an evening of performances by Loretta Thomas' Moving Visions and the Ensemble 212 Chamber Orchestra.
Catch a screening of the prophecy known as Idiocracy, followed by an Ethics in Film  conversation. New York Society for Ethical Culture.
Saturday, April 6
Catch Stanford humanities professor Caroline Winterer as she questions the nature of empire, why Rome continues to fascinate us, and what causes the fall of civilizations. Is America repeating history? The talk is part of a trio of One Day University presentations that also include how weather has changed history and 5 Paintings Every Art Lover Should See. New York Institute of Technology.
An afternoon conversation at Daniel Cooney Fine Art brings together photographer Michael Joseph, whose debut solo exhibition Lost and Found is currently on view, and fellow photographer Richard Renaldi, also known for his evocative, sensitive portraiture.
Writer and artist Mary Flanagan shares her explorations into "science, design, psychology, and futures studies" on an afternoon session dedicated to play. Breaking Everything: Critical Play with 21st Century Existentialists delves into games that look to philosophical inspirations ahead of art or technology. apexart.
The next Target First Saturday at the Brooklyn Museum honors Frida Kahlo with a free night of music, performance, and art-making.
Saturday, April 6. Check the forecast before this talk on how weather has changed history in the past – and how that affects our thinking about climate change in the present. New York Institute of Technology.
Sunday, April 7
Grab some popcorn for this feminist film mashup with The Mary Sue, which will bring together clips and tropes from science fiction, horror films, and TV.
Join a 50th anniversary celebration for Uptown's United Palace, which will be presenting a special screening of 2001: A Space Odyssey, the last movie shown in the venue's previous movie theater incarnation. A service and after party will follow.
Composer Poul Ruders (The Handmaid's Tale) goes behind the scenes of his latest work, a fairy tale inspired by the Brothers Grimm, set for its world premiere at The Santa Fe Opera. It's the next Works & Process at the Guggenheim Museum and will also include creative insights from the opera's librettists, director, and costume designer. 
Monday, April 8. Go interstellar with astrophysicist Paul M. Sutter, who leads a panel looking at life, death, and origins, as inspired by his book Your Place in the Universe. Housing Works Bookstore Cafe.
Tuesday, April 9. Revive the past at this daylong conference on whether we're currently living through a second "Gilded Age." Graduate Center, CUNY.
Wednesday, April 10. Make a move to this talk exploring the experiences of African-Americans during the Great Migration and what it means for racial justice today. NYU School of Law.
Thursday, April 11. Automate your trip to this lecture on artificial intelligence and how it's on its way to controlling nearly every aspect of our lives.
Historical tours, da Vinci and music, and the People's Republic of Walmart highlight our picks for the best smart things to do in NYC this weekend.

Friday, April 12
Central planning is already here. And it works. But can it be made to respond to democratic impulses? Authors Leigh Phillips and Michal Rozworski come to McNally Jackson Williamsburg to discuss their provocative book The People's Republic of Walmart: How the World's Biggest Corporations Are Laying the Foundation for Socialism.
Head to 1799 carriage house-turned-hotel Mount Vernon Hotel Museum & Garden to learn about how 19th-century New Yorkers perceived the universe. Orreries, wooden and metal configurations which showed the night sky, will be featured at this lunchtime lecture—an early form of public entertainment.
Entertain yourself with this TimesTalks conversation between music producer T Bone Burnett and filmmaker Joel Coen. The TimesCenter.
Saturday, April 13
As famous as Leonardo da Vinci is, the role of music in his life isn't well known. In the first of two presentations, learn about the great inventor's acoustical experiments and musical instrument design within the context of the courts he served. Historical instruments will be played. Saint John's in the Village.
Boston wasn't the only colonial town to host a tea party; learn about New York's version from New York City Tour Guide Fred Cookinham, who'll bring the city's 1774 waterfront to life. Hosted by Fraunces Tavern Museum, the tour repeats on Sunday morning.
Head uptown for this walking tour of Harlem and its storied past, going all the way back to the 1600s.
Sunday, April 14
In the 50th anniversary year of the Stonewall Riots, join The Municipal Art Society of New York for a tour of Greenwich Village historical sites which have echoed deeply into national history and culture.
"Chag sameach" at the annual Holocaust Freedom Seder, which pays tribute to the community's Holocaust survivors by recreating the first Passover seder held after World War II in 1946. Queensborough Community College.
Jazz and neuroscience, defending reason, and the origins of life highlight our picks for the best smart things to do in NYC this week.
Monday, April 15
Explore "prediction, anticipation, exploration, and freedom" as a panel jams on emerging concepts in brain science with the Zuckerman Institute's jazz first-ever artist-in-residence—pianist and composer Helen Sung. Jazz and the Neuroscience of Decision Making: A Celebration of Mind and Soul will feature an interactive dialogue that takes in live music and recordings from brain cells. Columbia University.
Artist Jill Magid talks about a career making contact with the inside of large organizations. She'll speak with neuroscientist Leah Kelly to break down what keeps us entwined and how we might break free. Clips from Magid's The Proposal and her new Evidence Locker will be shown. Rubin Museum of Art.
The skin's ability to self-renew has long fascinated cell biologist Elaine Fuchs. At the next Secret Science Club, she'll explore stem cells, how they work, and their role in regenerative medicine. The Bell House.
Tuesday, April 16
As with so many fever dreams of science fiction, the predictive policing of Minority Report will soon be reality. Along with it will naturally follow abuse, as liberties fall to pretexts of public safety. (How legit the field will even be, based on the limits of the science, is also a very unsettled question.) Catch a Seminars in Society and Neuroscience panel that brings together experts in neuroscience, law, and philosophy to discuss the field's latest discoveries, the ethical conundrums, and how prediction is measuring up with actual behavior. Columbia University.
Caroline Fredrickson, President of the American Constitution Society, talks about her new book The Democracy Fix: How to Win the Fight for Fair Rules, Fair Courts, and Fair Elections, which explains the way the right games the system and how progressives can launch a principled counterattack. NYU School of Law.
Wednesday, April 17
Science—or more broadly, reason—has a particular role in the functioning of a democracy, one that's imperiled if you can hear "So how do you get a bachelor of arts, in a science?" on the floor of the U.S. Congress. The editors of the new book Anti-Science and the Assault on Democracy: Defending Reason in a Free Society explain why critical thinking is essential, and look at the contradictions of our increasingly science-dependent world and the simultaneous rise in science denial. New York Society for Ethical Culture.
Titan, the largest moon of Saturn, has an atmosphere, organic material on its surface, and a liquid ocean in its interior. These rare attributes make it ideal for understanding the origins of life. Hear from Johns Hopkins Planetary Scientist Elizabeth Turtle, who'll discuss the latest in findings from the Cassini-Huygens mission and the proposed new exploration "Dragonfly." Simons Foundation.
Slurp up this look at how to make authentic Japanese soba noodles, followed by a fresh soba tasting reception. Japan Society.
An architect, a city planner, and a sociologist/globalization theorist are among the speakers looking at a critical, post-Amazon moment in NYC's evolution. They'll question how cities can grow—and not price out all of their vibrancy—as economies are increasingly dominated by large corporations. Museum of the City of New York.
Thursday, April 18
Travel back to Chinatown's past at this screening and conversation on the 1960 documentary Forever Chinatown, which includes rare footage of the neighborhood during the mid-century. Museum of Chinese in America.
Stay up until midnight with Dante Alighieri as the Cathedral of St. John the Divine hosts its annual reading of the Inferno. A series of poets, scholars, and other guests will share the text in the dramatic setting of the Crossing of the Cathedral.
Explore the romantic and creative partnership between Bob Fosse and Gwen Verdon in a viewing of a new episode of the upcoming FX limited series. Afterwards, Vanity Fair's Editor-in-Chief Radhika Jones sits down with major players from the show, including Sam Rockwell, Michelle Williams, and Lin-Manuel Miranda. 92nd Street Y.
Intelligence Squared US Debates will take sides on the proposition Engineering Solar Radiation Is a Crazy Idea. Would a major man-made reduction in sunlight be a powerful tool in fighting global warming, or a hubristic opening of the door to unintended consequences? Kaye Playhouse at Hunter College.
mm
Friday, April 19. Nerd out at this Nerd Nite event featuring presentations on such topics as 1980s detective shows and the "built environment of force." Caveat.
Saturday, April 20. Hop over to the Mount Vernon Hotel Museum & Garden for their Easter celebration, which will include toys, games, and an Easter Egg hunt.
Sunday, April 21. Give an Earth Day listen to activist orchestra The Dream Unfinished and a panel and performance on the intersection of climate change and social justice. New York Society for Ethical Culture.
Monday, April 22. Dust off your crown for this domestic history of the royal household. The General Society Library.
Tuesday, April 23. Bridge the generation gap at this conversation on LGBTQ+ activism between student activists and the movement's founders, which will commemorate Stonewall's 50th anniversary. Pace University.
Wednesday, April 24. Say Yeah She Didat this shero storytelling series, this one dedicated to great female explorers. Caveat.
Thursday, April 25. Explore Manhattan's newest neighborhood on this walking tour of Hudson Yards. The Municipal Art Society of New York.
Friday, April 26. Pursue knowledge at this conference featuring exiled scholars, who will share how their home countries have attacked academic institutions and freedoms. The New School.
Saturday, April 27. Don't worry, be hopeful as neuroscientist Tracy Dennis-Tiwary leads a workshop inspired by the interactive Rubin Museum of Art artwork A Monument for the Anxious and the Hopeful.
Sunday, April 28. Discover the "world of tomorrow" at this event commemorating the 80th anniversary of the 1939 World's Fair's opening day on its former site.
Monday, April 29. Hear from legendary columnist and sex therapist Dr. Ruth at this TimesTalks conversation. Merkin Concert Hall.
Tuesday, April 30. Assimilate to this talk on 19th century immigrant life in New York and the contributions these immigrants made. American Folk Art Museum.
================================================
Much more coming soon