What's Happening December 2019
CityGuideNY – The Best Things to Do in NYC in December
ThoughtGallery / Smart Stuff – The December Calendar: Events for Each Day This Month
Grub Street (NY Magazine) – What to Eat and Drink in NYC This December
MORE COMING VERY SOON
NYCGO.com – Something to Do All 30 Days in December
secretnyc.co – 20 Exciting Things To Do In NYC This December
freetoursbyfoot – Things to Do in New York in December (link here)
Loving New York.com – Things To Do in New York in November
TimeOut.com – The best NYC events in November 2019
Lincoln Center – Lincoln Center FREE November
These sites have been selected because they all do a first rate job publishing NYCity event info. I hope you will click on their hot links to see what else they have to offer.
==============================================================
The list of things to do in New York in December is long and varied. From perennial favorites like the lighting of the Rockefeller Christmas Tree to the Holiday Train Show at The New York Botanical Garden, it's a magical time of year to be in NYC! Spend December 2019 perusing the holiday windows, catching the Radio City Christmas Spectacular, and shopping the many Christmas markets that this famed city has to offer. (Updated for 2019.)
The Big Event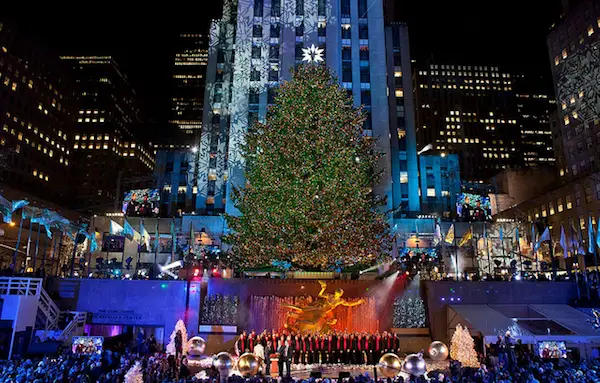 (12/4-1/17/20) The Rockefeller Center Christmas Tree Lighting takes place on Wednesday, December 4th, 2019, and you can appreciate its majestic beauty throughout December and into January. The towering tree in Rockefeller Center is a global symbol of the holiday spirit. This year's show will include performances by Gwen Stefani, John Legend, Lea Michele, Idina Menzel, and more. rockefellercenter.com
PLUS
(12/2) Winter's Eve Lincoln Square.New York's largest holiday festival, Winter's Eve at Lincoln Square, features free entertainment, family fun, outdoor food tastings and more, and begins with the Upper West Side's tree lighting ceremony at Dante Park. The event takes place from 5:30pm – 9:00pm (rain or shine!) in public spaces, in select indoor venues and along the sidewalks of Lincoln Square, the gateway to the Upper West Side, from The Shops at Columbus Circle to 70th Street – in and around Broadway. Rock icon Ronnie Spector & The Ronettes will be performing!
(11/21-1/5) Bronx Zoo Holiday Lights. Highlights will include The Ice Jubilee (Ice Bar, Ice Throne & Ice Slide, December 21 to 31), nightly ice carving demonstrations, an Ice Carving Competition (December 28) , carolers, characters, and train rides and a lantern safari.
(12/5) For Bryant Park Winter Village's Tree Lighting and Skate-tacular. Each year, skaters do a performance of "The Lights Before Christmas," an original story about the Light family, a group of characters made out of light. New Yorkers (the skaters) show Star, the youngest member of the family, how to shine. 6pm.
(12/16) 11th Annual Latke Festival at Brooklyn Museum. The Latke Festival is a charity event organized by Great Performances Catering celebrates the best and most creative potato pancakes in our city. All net proceeds benefited The Sylvia Center, a nonprofit dedicated to teaching healthy eating habits to children and their families, with programs in New York City and at Katchkie Farm in Kinderhook, NY. 6pm-8:30pm.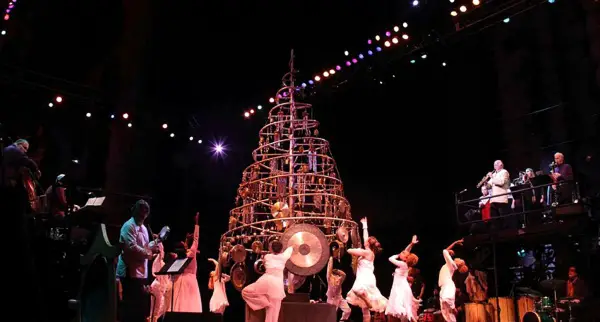 (12/21) Paul Winter's 40th Annual Winter Solstice Celebration takes advantage of the acoustics of the world's largest cathedral, St. John the Divine on the Upper West Side. This favorite city multimedia event will this year feature the 10-member Paul Winter Consort, gospel singer Theresa Thomason, and the 25 dancers and drummers of the Forces of Nature Dance Theatre. There are four performances over three days. Highlights will include Noel Paul Stookey performing the Peter, Paul and Mary classic "Wedding Song (There Is Love)."
(12/22-12/30)Annual Lighting of the World's Largest Hanukah Menorah. This whopping 32-foot-high, two-ton menorah is set up at Grand Army Plaza in midtown (Fifth Avenue and 59th Street), with lightings for the nights of Hanukah December 2nd through 10th. It remains lit through Jan. 1.
(12/24) Christmas Eve Services at St. Patrick's Cathedral. 5:30pm and *midnight. (*Free, but tickets required.)
(12/28) Kwanzaa Celebration: Regeneration at the Apollo Theater, 2pm and 7:30pm. Featuring Abdel Salaam's Forces of Nature Dance Theatre. Since 2006, the Apollo has established an annual show to celebrate this holiday tradition on one day of the Kwanzaa holiday. The Apollo's celebration is a joyful evening of dance and music honoring the principles of Kwanzaa—family, community, and culture.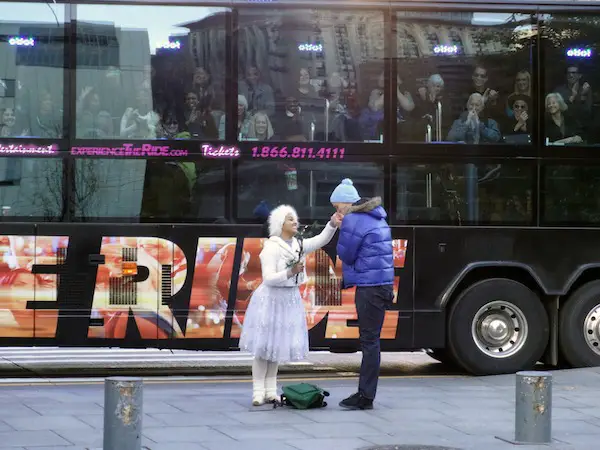 (11/14-1/5/20) THE RIDE returns to turn the streets of New York into a stage. You'll cruise in comfort in a patented $1.5 million traveling theater. Technology galore and floor-to-ceiling glass with side-facing VIP seating provide perfect views to dazzling holiday performances you'll find along a 4.2-mile journey through Manhattan. Original seasonal music, videos, and hilarious hosts complete the experience, definitely one to remember. Use City Guide's coupon here and save $10!
Things to Do in New York in December: Exhibits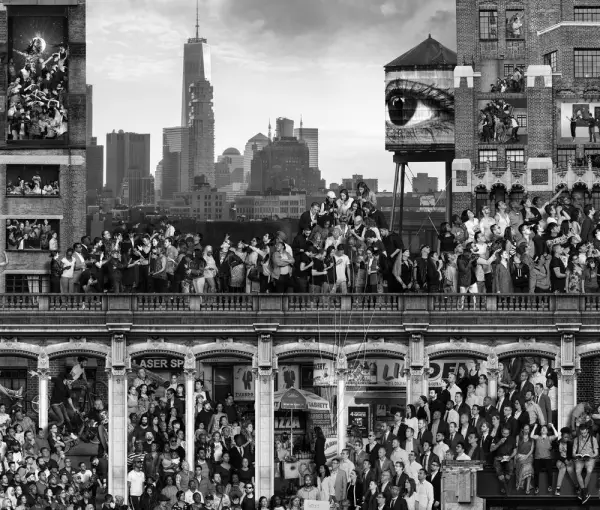 JR (French, born 1983). The Chronicles of New York City, 2018–19 (detail). Dimensions variable. © JR-ART.NET.
(Through 5/3/2020) JR is a consummate 21st-century artist. As a young man, he began taking pictures of his fellow street-artist friends and posting them around his native France. Later, his photography projects expanded in scope and deepened in tone without losing their populist flair. Now, this celebrated artist will receive the first major North American retrospective of his work, JR: Chronicles at the Brooklyn Museum. The exhibition, named after the artist's new mural of New York City, debuted in October. The mural itself, The Chronicles of New York City, portrays over one thousand New Yorkers that the artist interviewed and photographed in summer of 2018. It will be displayed in the Great Hall of the museum.brooklynmuseum.org
PLUS
(Now-1/5/20) Experience the past, present, and future of fashion all at once at the Brooklyn Museum. Pierre Cardin: Future Fashioncelebrates the French designer who embodied the Space Age and futuristic concepts in his designs. A living legend at 97, this is the first retrospective of Cardin's work hosted in New York for 40 years. It holds over 170 objects, dynamically displayed, collected from the Pierre Cardin archive, including recent work that feels every bit as vital as Cardin's historic designs. The show also shows how Cardin designed outside the realm of fashion, crafting "couture furniture," lighting, and even cars. Don't miss the fashion that literally lights up, arranged in the exhibit's back room. brooklynmuseum.org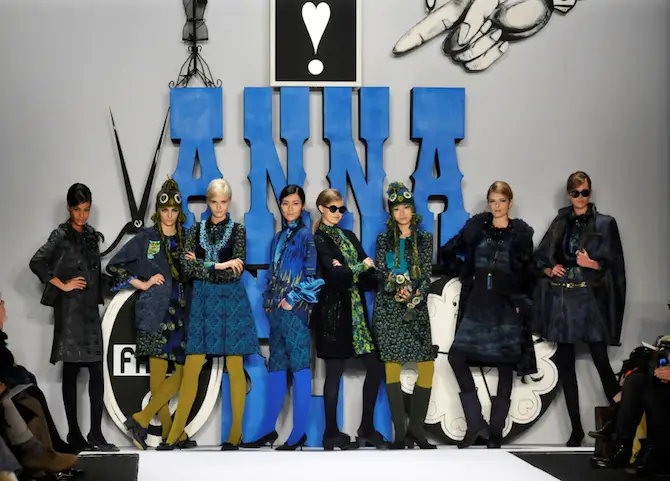 Photograph by Thomas Lau, courtesy of Anna Sui.
(Now-2/23/2020) The World of Anna Sui celebrates one of the country's top designers at the Museum of Arts and Design . The 75 fashion looks on display in this exhibition will showcase Anna Sui's decades-long career, beginning with the groundbreaking fashion show in 1991 that introduced the world to her one-of-a-kind eclectic aesthetic.
(Now-1/5/20) Verdi: Creating Otello and Falstaff—Highlights from the Ricordi Archive at the Morgan Library & Museum. After Aida in 1871, except for occasional projects, Giuseppe Verdi (1813–1901), Italy's pre-eminent composer, retired from opera at the age of 58. This, however, did not prevent constant pleas from his publisher, Giulio Ricordi (1840–1912), and his future librettist, Arrigo Boito (1842–1918), for the maestro to return to the operatic stage. Reluctantly coaxed out of retirement, Verdi composed what would become the crowning achievements of his career: Otello, premiered in 1887 and Falstaff, in 1893. This exhibition, based on The Enterprise of Opera–Verdi, Boito, Ricordi created by Bertelsmann/Ricordi and curated by Gabriele Dotto is the first in the United States to present rare documents and artifacts from Milan's Ricordi Archive and will offer visitors insight into the production of these two operas as well as the complex enterprise of bringing an opera to life. Set designs, costumes from Milan's Teatro alla Scala, autograph manuscripts, contracts, publications, publicity, video excerpts from recent productions, and other objects in many media will permit visitors to experience the tremendous collaborative efforts behind an operatic production.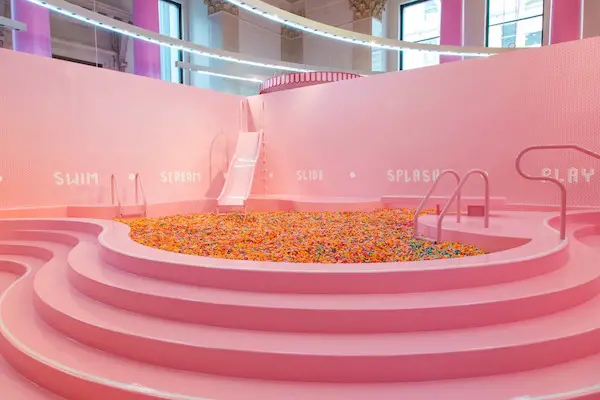 (Ongoing) The popular pop-up the Museum of Ice Cream returns. Tickets start at $39.
(Through 1/5/20) Implicit Tensions: Mapplethorpe Now at The Solomon R. Guggenheim Museum. Robert Mapplethorpe, one of the most critically acclaimed and controversial American artists of the late 20th century, is represented in great depth in the Guggenheim's collection. In 1993 the museum received a generous gift of approximately two hundred photographs and unique objects from the Robert Mapplethorpe Foundation, creating one of the most comprehensive public repositories in the world of this important artist's work. In 2019, 30 years after the artist's death, the Guggenheim will celebrate the sustained legacy of his work with a yearlong exhibition in two sequential parts in the museum's Mapplethorpe Gallery on Tower Level 4.
(Ongoing) The most significant site of the Holocaust, Auschwitz was not a single entity, but a complex of 48 concentration, forced labor, and extermination camps, at which 1 million Jews—and tens of thousands of others—were murdered. Auschwitz. Not long ago. Not far away., a new exhibition at the Museum of Jewish Heritage—A Living Memorial to the Holocaust, explores the legacy of history's deadliest mass murder site. More than 700 original objects and 400 photographs are on display, many for the first time in North America. Among the artifacts: personal possessions, fragments of a barrack, a gas mask used by the SS, and an original German-made Model 2 freight wagon used for the deportation of Jews to the ghettos and extermination camps in occupied Poland.
(Ongoing) Faith and Empire at the Rubin Museum. Religion has influenced and empowered countless political leaders throughout history, and Tibetan Buddhism is no exception. "Faith and Empire: Art and Politics in Tibetan Buddhism"is the first exhibition of its kind to explore Tibetan Buddhism'sdynamic political role in the empires of Asia from the 7th to the early 20th century. Artwork highlights include a set of 8th-century gilt-silver drinking vessels from the Tibetan Empire; an early 13th-century wrathful icon made of silk and ornamented with tiny seed pearls; a 4 ½-foot-tall 680-pound gilt-bronze bodhisattva from the early 15th-century Ming court; and a 19th-century 8-feet-wide Mongolian depiction of the final battle against the heretics and nonbelievers. The exhibition is arranged chronologically, beginning with the Tibetan Empire in the 7th century, and includes sections on the Tangut kingdom of Xixia, the Mongol Empire, the Chinese Ming dynasty, the rule of the Dalai Lamas, and the Manchu Qing dynasty.
(Permanent)The Jim Henson Exhibitionat the Museum of the Moving Image celebrates the life and legacy of the famed Muppet creator, exploring both his prolific career and the enduring effect his work has on pop culture to this day. Visitors can expect to learn more about the creation of such beloved works as The Muppet Show, Sesame Street, Fraggle Rock, The Dark Crystal, and Labryinth, as well as to discover the cutting-edge experimental works Henson made throughout his career.


(Permanent) The Museum of the City of New York presentsNY at Its Core. Ten years in the making, New York at Its Core presents the compelling story of New York's rise from a striving Dutch village to today's "Capital of the World." The exhibition captures the human energy that drove New York to become a city like no other and a subject of fascination the world over. Entertaining, inspiring, important, and at times bemusing, New York City "big personalities," including Alexander Hamilton, Walt Whitman, Boss Tweed, Emma Goldman, JP Morgan, Fiorello La Guardia, Jane Jacobs, Jay-Z, and dozens more, parade through the exhibition.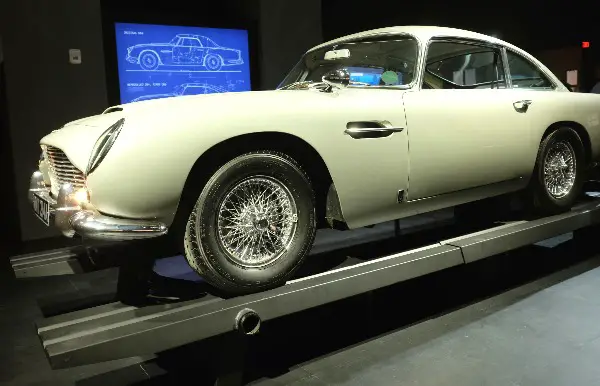 (Ongoing) You can experience the world of history's most famous spy at Driven: 007 x SPYSCAPE, a new exhibition inside New York's spy museum, SPYSCAPE. This immersive exhibition brings you into the Bond universe with sets, props, and insights about the creation of the ageless secret agent. Among the highlights: an Aston Martin DB5, the lab of Quartermaster (or Q), M16's gadget master, concept art from Oscar-winning production designer Sir Ken Adams, and an exploration of 2012 Bond film Skyfall's unforgettable final scene.
Things to Do in New York in December: Comedy
(12/5) Dan Perlman: Live Recording at Union Hall. 7pm & 9:30pm
(12/6-12/7) Tom Papa at Gotham Comedy Club.
(12/13-12/14) Jeff Dye at Gotham Comedy Club.
(12/13) Jerry Seinfeld at the Beacon Theatre, two shows.
Things to Do in New York in December: Kids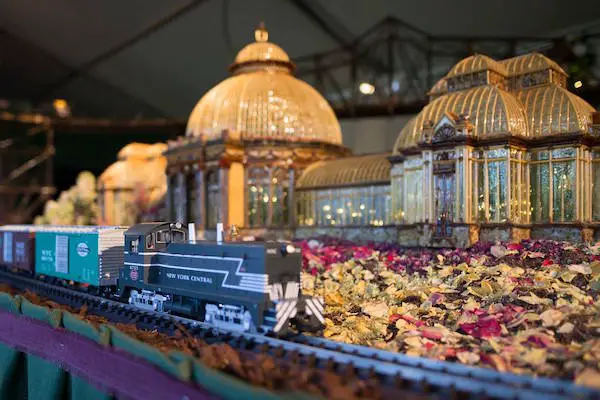 (11/23-1/26/20) The Holiday Train Show at The New York Botanical Garden. Enchanting model trains zip through a display of 150 landmarks, each re-created with bark, leaves, and other natural materials—all under the twinkling glow of the Enid A. Haupt Conservatory. Marvel at G-scale locomotives humming along among familiar sights such as the Brooklyn Bridge, Statue of Liberty, and Rockefeller Center on nearly a half-mile of track.
PLUS
(12/7, 12/14) Lunch with Santa Cruise aboard Spirit of New York.  Enjoy a wonderful buffet and spend some scenic quality time with Santa. Boards 11:30am, sails noon-2pm.  From $64.90 pp.
(12/14) The NYRR Jingle Bell Jog at Prospect Park. "A Holiday Gift Wrapped as a Race": this festive family favorite is more than just a road race, it's also a celebration and a fundraiser for NYRR's youth programs. Not only does your entry fee snag you a holiday souvenir and post-race hot chocolate, the proceeds from this race fund youth running programs in schools all over the city! Give the Gift of Running Your race entry goes to support our youth programs year round. An additional $25 donation helps put new running shoes on deserving kids' feet, and further provides them with the access they need to run. With the additional $25 donation, donors will get a fun gift. You can donate at check out, or during bib pickup. Proceeds from the Jingle Bell Jog benefit NYRR's Youth Programs, which provide running programs and events for more than 250,000 children in schools across the United States.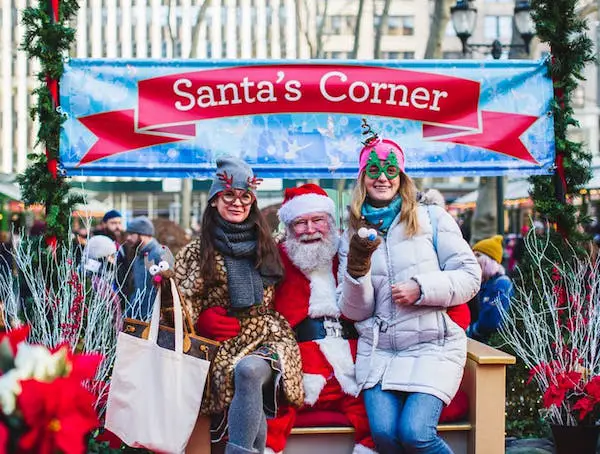 (12/14) Santa's Corner at Bryant Park. Santa will be stopping by Bank of America Winter Village at Bryant Park for photos! Bring your cameras, or you can download images. 1pm-3pm.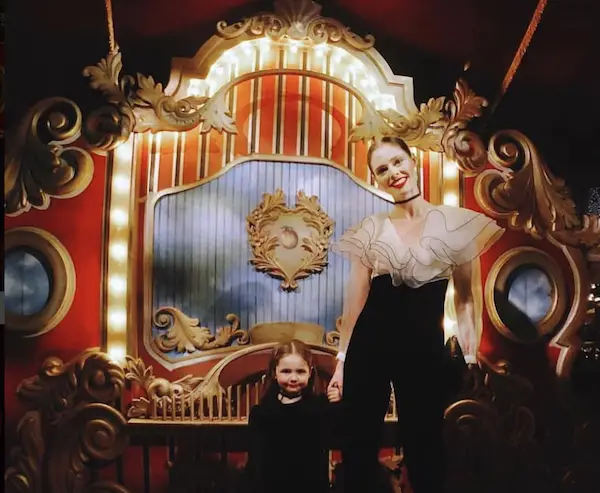 (10/12-2/2/20) Big Apple Circus at Lincoln Center's Damrosch Park is back, and while it's still appealing for kids, it's gotten a makeover, making a concerted effort to appeal to young and old alike, with a selection of high end cocktails now on sale, a VIP tent, new performers, and more. bigapplecircus.com
Things to Do in New York in December: Food, Music & Nightlife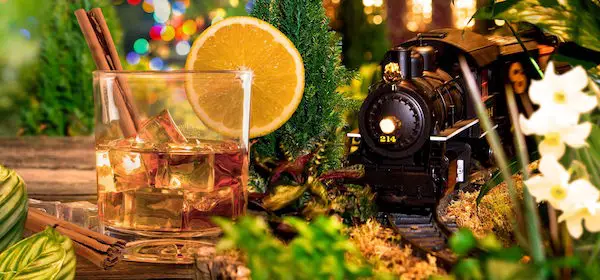 (12/7, 12/14, 12/20, 12/21, 12/27, 12/28; 1/3, 1/4, 1/11, 1/18) Bar Car Nights at New York Botanical Garden. On these nights exclusively for adults 21 and over, the wintry landscape of NYBG sets the scene for festive outdoor adventures, with an after-dark viewing of the Holiday Train Show® as the centerpiece. Sip a cocktail as you journey through a series of station stops, including pop-up acts featuring some of NYC's favorite street performers.
PLUS
(11/30, 12/1) A Pentatonix Christmas Tour at Radio City Music Hall.
(12/2) The Holiday Music of Mark Hayes and Pepper Choplin at Carnegie Hall.
(12/2) Darlene Love: Love for the Holidays Show takes place at Sony Hall.
(12/2)Cher: Here We Go Again Tour at Madison Square Garden.
(12/2, 12/3, 12/5, 12/6) Bob Dylan and His Band at the Beacon Theatre.
(12/6) Glitterbox NYC w/Jellybean Benitez, Simon Dunmore, and Eli Escobar at House of Yes.
(12/7) Rock n Roll Hall of Famer Denny Laine, founder of the Moody Blues, performs at Iridium. Denny and The Moody Wing Band will be performing "The Magnificent Moodies" album and the classic "Band On The Run albums in their entirety.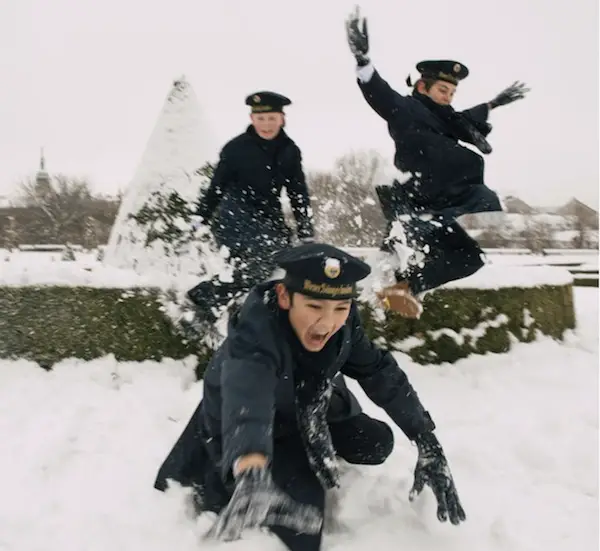 (12/8) Vienna Boys Choir: Christmas in Vienna at Carnegie Hall.
(12/9-1/5) Chris Botti's 15th Annual Holiday Residency at the Blue Note Jazz Club. 
(12/11) Billy Joel at Madison Square Garden.
(12/11) Idina Menzel at Carnegie Hall. 
(12/11) Linda Lavin with Billy Stritch: No More Blues! at Birdland Jazz Club.
(12/12) Make Spirits Bright! Christmas with David Jeremiah at the Beacon Theatre.
(12/12-12/29) 'Twas the Night Before Christmas, by Cirque du Soleil.
(12/13)Z100's Jingle Ball at Madison Square Garden with Taylor Swift, the Jonas Brothers, Camila Cabello, Halsey, 5SOS, Niall Horan, Lizzo, Dan + Shay, Monsta X, Lewis Capaldi, and Fletcher.
(12/13-12/14)New York Gay Men's Chorus presents its Annual Holiday Extravaganza concert at Skirball Center. With selections of everyone's favorites and important traditions all our own, this evening of sparkling entertainment shines with the powerful sound of nearly 300 voices. 8pm.
(12/13)Agnostic Front/Sick of It All at Black Thorn 51 in Queens.
(12/14) Harry and the Potters' 10th Annual Yule Ball at The Bell House. All ages. 5:30pm.
(12/15) Mariah: All I Want for Christmas Is You Tourstops at Madison Square Garden.
(12/15-1/4) Met Opera presents The Magic Flute.  A beloved holiday tradition continues as Mozart's delightful fairy tale returns in the Met's abridged, English-language version for families, perfect for younger audiences, with no intermission and a running time of less than two hours. Lothar Koenigs conducts a dynamic cast of standout Mozarteans in Julie Taymor's magical production, an enduring Met classic with its eye-popping puppetry and stunning visuals.
(12/16) Enjoy an evening of StarTalk Live with Neil DeGrasse Tyson at Town Hall.
(12/16, 12/18, 12/19) Andrea Bocelliat Madison Square Garden.
(12/17) Irish Tenors Christmasat Brooklyn Academy of Music.
(12/18) Hot for the Holidays with Khalid, H.E.R., Aija, Kiana Lede, Layton Greene, The Bonfyre at Barclays Center.
(12/18) Garrison Keillor's Prairie Home Companion Christmas Show at The Town Hall. The cast of "A Prairie Home Companion" reunites for a Christmas show all about coming together during these politically divisive times. The Royal Academy of Actors, Tim Russell and Sue Scott, join with the Guy's All-Star Shoe Band, sound effects wizard Fred Newman, writer/host Garrison Keillor, and vocalist Heather Masse to bring you the show you've been missing on your radio dial ever since Keillor's retirement in 2016. Expect witty scripts, parody songs, sweet duets, and of course, the latest News from Lake Wobegon.
(12/20) The Puss n Boots Christmas Extravaganza at the Music Hall of Williamsburg.
(12/20) A$AP Ferg: Floor Seats Tour at Terminal 5.
(12/22-12/29) Yo La Tengo : Eight Nights of Hanukkahat Bowery Ballroom.
(12/26) WWE Live Holiday Tour at Madison Square Garden.
(12/28-12/31)Phish 2019-2020 NEW YEAR'S RUN at Madison Square Garden.
(12/31) New Year's Eve with The Strokes at Barclays Center.
(12/31) New Year's Eve with Kaskade at Terminal 5.Open Bar, 21+
(12/31) New Year's Eve at The Oyster House. Enjoy a four hour premium open bar with stunning harbor views, fireworks at midnight, celebratory cocktails created by house mixologists, hors d'oeuvres, a midnight Champagne toast, and our famous NYE late night pizza and dessert bar. Open bar. 9pm-1am. $110.
Do It for the Gram: 24 Instagrammable Exhibits in NYC
Things to Do in New York in December: Sightseeing/Markets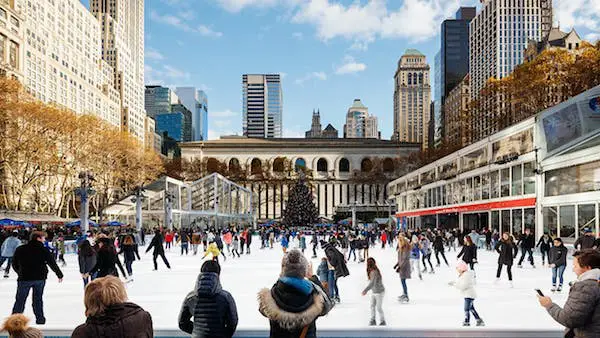 Colin Miller.
(10/31-1/5/20)Bryant Park's Winter Villagereturns. Ice skating, shopping, hot chocolate and other tasty treats, and more!
(11/21-1/5) Bronx Zoo Holiday Lights . Highlights will include The Ice Jubilee (Ice Bar, Ice Throne & Ice Slide (December 21 to 31) , nightly ice carving demonstrations , an Ice Carving Competition (December 28) , carolers, characters, train rides & lantern safari, and more.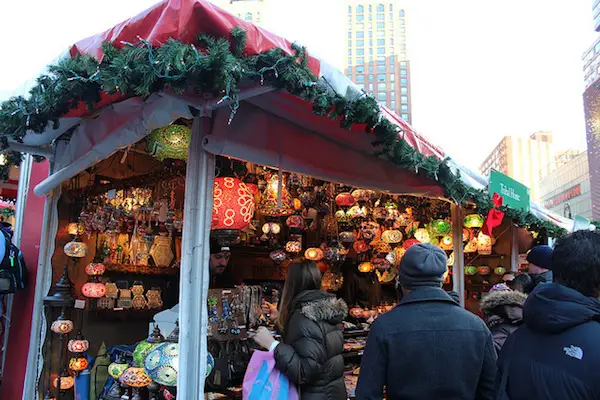 Union Square Market. Photo: flickr/Shinya Suzuki.
(11/21-12/24) Union Square's Holiday Market. urbanspacenyc.com
(11/18-12/24) The Grand Central Holiday Fair returns to Grand Central Terminal with 40+ artisans in Vanderbilt Hall selling art and home goods; holiday-themed items; bath and body products; toys; and clothing and accessories for men, women, and children. The Holiday Fair is open Monday through Friday, 10am-8pm, until 7pm Saturdays, and 11am-6pm Sundays. Closed Thanksgiving and open 10am-6pm on Christmas Eve.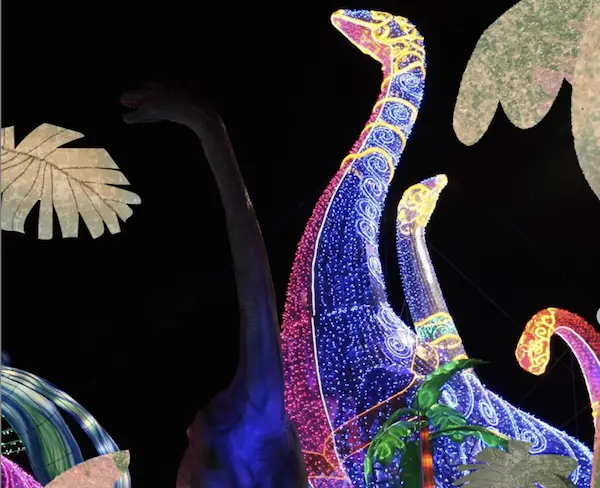 (11/23-1/5) LuminoCity Festival at Randall's Island is a Iight festival / immersive art experience spanning 16 acres with three theme parks: Winter Fantasy, Wild Adventure, and Sweet Dream, highlighted with over 23 sets of larger-than-life light art displays, a holiday night market and four special themed nights featuring live performances and interactive programming, starting with a All-Day Cosplay event on (11/30) .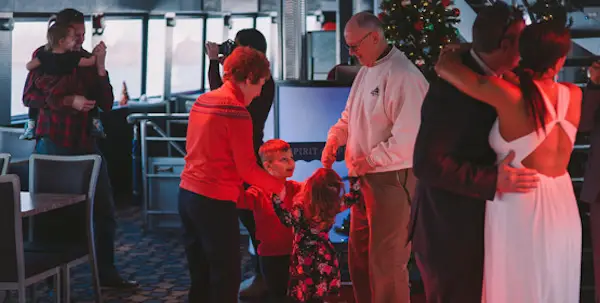 Throughout December, Spirit of New York offers a series of Jingle Bells Lunch and HolidayLights Dinner cruises, departing from Chelsea Piers. Jingle Bell Lunch Cruises sail from noon-2pm, from $67.90 per person; their Holiday Lights Dinner Cruise sails from 7pm-9:30pm, from $119.90 per person. spiritofnewyork.com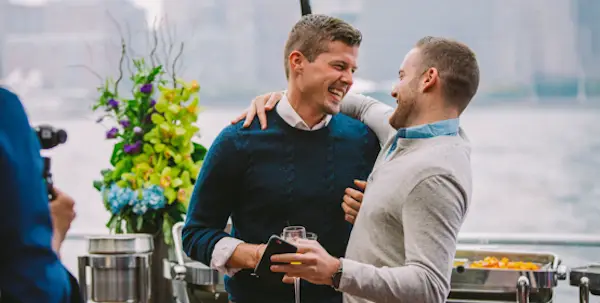 Throughout December, Bateaux New York offers a Holiday Lights Dinner Cruise, sailing from 7pm-10pm. Includes a three course dinner, an acoustic quartet and piano performance, and panoramic views. There is also a Christmas Eve Dinner Cruise, from 7pm-10pm, From $149.90. Grab the gang for the Holiday Bottomless Mimosa Brunch on Sundays, starting at $94.90.  Ring in the new year with theirNew Year's Eve Cruise, from 9pm-1am, starting at $599.90. bateauxnewyork.com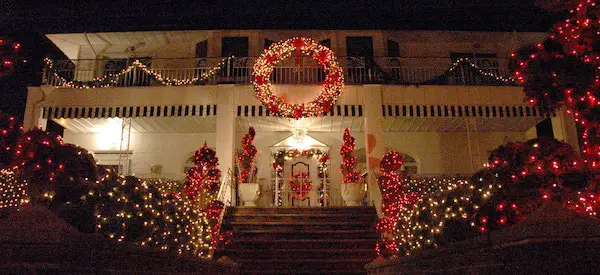 Throughout month of December, check out A Slice of Brooklyn's Holiday Lights Tour, which goes through Dyker Heights, Brooklyn, a neighborhood full of eye-popping displays. Offered every day except Christmas Day. Stock up on holiday treats and gifts onA Slice of Brooklyn's Chocolate Tour as well, offered every Monday, Wednesday, and Friday.
Things to Do in New York in December: Shows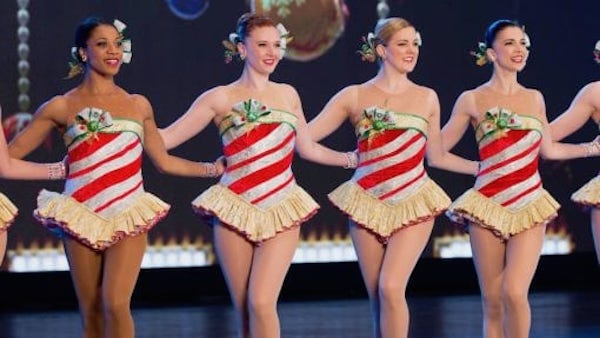 (11/8-1/5/20) Christmas Spectacular Starring the Radio City Rockettes®returns to dazzle for another holiday season! The 90-minute show features more than 140 performers and an original musical score and combines singing, dancing, and humor with traditional scenes.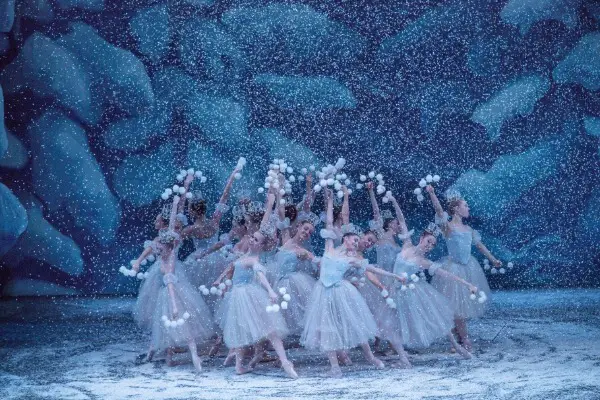 Photo credit: © Paul Kolnik
(11/29-1/5 ) Tchaikovsky's beloved melodies transport viewers to a world where mischievous mice besiege a battalion of toy soldiers, and an onstage blizzard leads to an enchanted Land of Sweets. George Balanchine's The Nutcracker at nycballet.com.
Things to Do in New York in December: Ongoing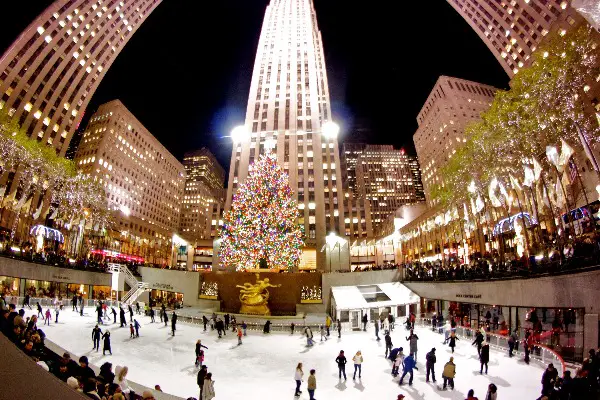 The iconic Rockefeller Center Ice Skating Rink, now in its 82nd year, is the most famous patch of ice in the world. Take advantage of a package deal, like Apres Skate (appetizers and drinks) or a Starlight Skate on the night's last session.
Things to Do in New York in December: New Year's Eve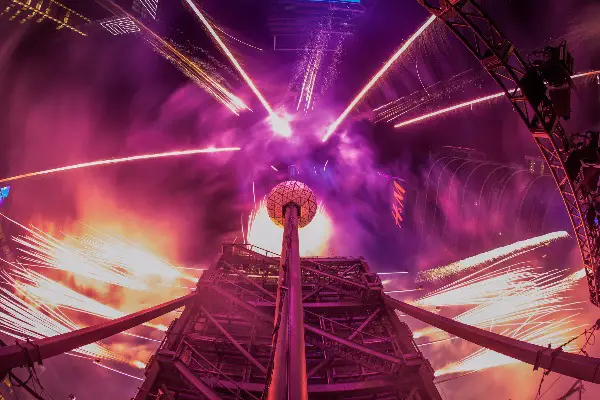 Image: Anthony Quintano/Flickr.
(12/31) There is no minute of the year quite as exciting as 11:59pm on December 31st in Times Square. The Times Square New Year's Eve Celebration and Ball Drop is easily the most famous NYE celebration in the world. A million people join together to celebrate this event, and over a billion people will watch it on television. If you're planning to go, dress warmly, bring something to eat, and be sure to get there early (before 5pm). Times Square is the most famous destination, although the sheer number of participants can make it a bit of a headache (you need to get there hours early and there's no alcohol allowed). There are many, many alternatives.

(12/31) Ring in the New Year with Spirit of New York New Year's Eve Fireworks Dinner Cruise.
(12/31) NYRR Midnight Run 2019. Kick off the New Year at the Midnight Run! Join the fun and celebrate with music and dancing (starting at 10:00 p.m.) as 2019 comes to a close. With a countdown to midnight beginning at 11:59 p.m., the four-mile run will begin on the stroke of midnight, as will a spectacular fireworks display to light up the night and the start of 2020. nyrr.org
(12/31) St. John the Divine's New Year's Eve Concert for Peace. Founded by Leonard Bernstein in 1984, the annual New Year's Eve Concert for Peace is a signature Cathedral event, gathering old friends and new for more than a quarter of a century. The music, the candles, and the spirit of peace send audiences out into the chill January night with renewed hope for the world we share. Harry Smith hosts special guests Paul Winter, Janet Pittman, Jason Robert Brown, and David Briggs. 7pm. General admission free tickets required.
Make sure to check out our favorite 10 Seasonal Pop Up Holiday Bars in NYC.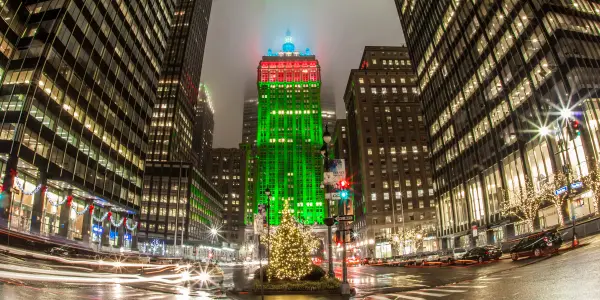 Image: Anthony Quintano/Flickr.
New York Weather in December
Winter solstice in New York takes place on December 21st, 2019, but the last three weeks of autumn leading up to the season change tend to be pretty brisk. Days have gotten short, with the 21st roughly coinciding with the longest night of the year. Lows average around 32 degrees Fahrenheit, with average highs around 43. You can expect some outlier days, warmer or colder, with extremes of weather (wind, snow, sleet, freezing rain) becoming more likely as the month goes on. You will want to pack your heaviest jacket, as well as gloves, hats, scarves, and maybe a (stylish) pair of boots, too. A white Christmas? The chance for an inch of snowfall on December 25th is exactly 10%.
========================================================
Braciole beef filet from Leonti's new Sunday Supper.
Photo: Christian Rodriguez
Every month in New York, there are a bewildering number of new dishes to eat, drinks to imbibe, and food-themed events to attend. Often, the hardest part is just figuring out what's really worth your limited time. So Grub Street kicks off each month with a curated selection of dishes, drinks, and events that should absolutely be on your agenda. Make your plans now.
1. Head to Leonti for your Sunday supper.
Adam Leonti wants to give Upper West Siders a reason to go out on Sunday nights. As of this weekend, the chef's restaurant Leonti will host Sunday Suppers, a set menu dinner that'll change weekly and set you back $65. (The optional wine pairing is another $45.) The future might be uncertain, yes, but expect dishes like those served on yesterday's menu, which included king crab soufflé with scallop mousseline, tortellini black truffle fonduta, braciole beef filet, and a tiramisu with espresso and cognac.
2. Check out the new wine bar from the owners of Colonie.
Let the house amaro flow. Pips, the new wine bar from the people behind Colonie, is scheduled to open Friday, December 6. It's safe to say that you should expect good things, given that its sister restaurant and neighbor is the best restaurant in Brooklyn Heights. At Pips, the focus is on natural wines, aperitivo-style cocktails like the Aveze & Celery soda (a Collins made with Grocers Bottling Co.'s soda), and Italian cooking. Expect dishes like little neck clams with cranberry beans, pistachio oil, and lovage; pureed fava beans with braised dandelion greens and peperoncino; and more.
3. Have a club sandwich during your leisurely lunch at Babs.
The owners of Babs are ready to fulfill their neighborhood restaurant dreams. The suave MacDougal Street spot is open for breakfast and lunch, with the eggs and espresso starting at 8:30 a.m. Bilbao custard tarts infused with citrus ($4), and divorced fried eggs with smoked chorizo ($16) stand out on the straightforward breakfast menu. For lunch, the smoked chorizo goes into potato soup with escargot ($18). That dish is served alongside salads like leeks and stracciatella ($18), sandwiches like the club with romesco aioli ($18) and a bonito melt ($17), and a few mains such as the oddly appealing tagliatelle with Manila clams, French ham, and mustard beurre blanc ($18 for a half-portion, $26 for a full portion). Whether you're in the mood for pasta with mustard sauce or not, Bab's is a space made for lingering during easy afternoons.
4. Check out Bushwick's newest fried-chicken hot spot. 
Always on the hunt for a new fried-chicken sandwich? You're in luck. Philadelphia's Redcrest Fried Chicken has opened in the Starliner, the low-key Bushwick bar. Occupying an enclosed space in the bar's backyard, Redcrest (whose owner Adam Volk is also a partner in Greenpoint's Esme) offers chicken-and-biscuit sets ($28 for a whole chicken meal), along with sandwiches like the Redcrest with red-curry mayo; the buttermilk with garlic-aioli and deli pickles; and Buffalo with blue cheese and lettuce ($8 for a solo sandwich, $11 for a meal). Sides include corn pudding ($4), and a dessert of rice pudding ($4).
5. Eat some papaya salad in Red Hook.
One of the staples of the decade's Isan Thai boom has landed in Brooklyn. Somtum Der finally expanded to Red Hook in November, bringing to the neighborhood its roster of papaya salads (the Underground Gourmet recommend the mackerel variation), spicy laarb, and fried-chicken thighs. One dish that could be just right for this December weather: the jaew hon or hot pot, served with beef, vermicelli, vegetables, and more. The opening bolsters the area's Thai dining scene, which includes Krok (another Isan specialist) in the former Columbia Waterfront District, and Ugly Baby, named one of Bon Appétit's best new restaurants in 2018, in Carroll Gardens.
6. Make time for momos in downtown Brooklyn.
The momos have made it to downtown Brooklyn. Momo King opened at 139 Lawrence Street, bringing a concise menu of Nepalese cuisine to a neighborhood previously without a bowl of thukpa (Nepalese noodle soup) in sight. There are momos ($8 for each filling), duh, which for the unfamiliar are thick-skinned and often likened to soup dumplings. You'll also be able to order chili momos finished in a chili-tomato sauce ($10), and jhol momos ($8), along with dishes like thupka ($8) and laphing ($7), a dish of cold mung-bean noodles.
7. Eat homemade soba from the chef behind one of the year's most acclaimed new restaurants.
In its first year, Odo earned a Michelin star and three-star review from New York Times critic Pete Wells, who calls the chef Hiroki Odo's kaiseki cuisine "virtuosic." But if you can't afford that restaurant's wallet-emptying price of admission, you can still get a taste of Odos's Japanese cooking. On Mondays from 5 p.m. to 11 p.m. in Hall — the more relaxed restaurant through which you reach Odo — he serves anago tempura ($16), futomaki ($12), which is a thick sushi roll; as well as house-made soba cold in hot dashi broth ($12), or with wagyu and hot dashi broth ($20). There are also three versions of oden (all $10), a dish with ingredients like boiled eggs and fishcakes simmered in a dashi broth.
8. Find Astoria's finest gyro — in Greenpoint.
There's good news for gyro geeks in Brooklyn, too. One of Astoria's best Greek spots, BZ Grill, has expanded to Greenpoint. The new location at 544 Manhattan Ave. brings one of Queens' tastiest sandwiches to the borough — that'd be the pork gyro ($9.50), no mystery meat but actual marinated pork strips — and others made with the sausage loukanika ($9.25); the crepinette-like sausage sheftalia, traditional to Cypriot; chicken souvlaki and more. In addition to the sandwiches, you'll find platters; Greek salad ($11.25); appetizers like Greek fries ($7.25); and spreads like kopanisti, ground feta with crushed peppers.
9. Hang out with New York critic Adam Platt at the Strand.
New York restaurant critic and White House turkey-pardoning correspondent Adam Platt will be at the Strand on December 5 from 7 to 8 p.m. to promote his new book. (Tickets are $15, or $28 with a signed copy of the book.) He'll be joined in the store's rare-book room by writer Amor Towles to discuss The Book of Eating, his memoir about growing up and eating abroad during his life of croissants and Peking duck.
10. Get a ham and pesto-cream sandwich at the new location of Alidoro.
Soho sandwich spot Alidoro is expanding once again, this time to 30 Rock, the shopping and business complex that's recently been given a retail shake-up. Along with old favorites, the location will also have a handful of new sandwiches. These include the particularly enticing-sounding Giovanni with Gran Biscotto ham, provolone, iceberg lettuce, fresh tomato, shaved red onion, hot spread, and (this is the key) pesto cream. And there are four new breakfast options: the Ham and Jam with goat-cheese butter; the Dana with egg, speckle, truffle cream, and hot spread; a new version of the Maria with egg, Gran Biscotto ham, aged cheddar, and hot spread; and, for those looking for something sweet, the Hudson, a toasted pretzel croissant with Nutella and hot spread.
11. Go to one lunch celebrating a famous Paris baker, then go to another devoted to Nordic Christmas.
The guys at Frenchette are hosting Paris baker Apollonia Poilâne for a lunch to celebrate her new cookbook, Poilâne. On December 6, the Tribeca restaurant will serve some of Polâine's dishes, like meatloaf with millet polenta, smoked cauliflower gratin with mussels, and a croque mademoiselle with black pepper pain de mie. Speaking of special lunches, the Nordic restaurant Agern will host Julefrokost, a Christmas lunch ($95 for four courses), on December 7 and 14. Expect a family-style spread of pork loin with pickled red cabbage, cold water shrimp, risalamande rice pudding, complimentary aquavit, and more.
12. Head to Chef's Club for its newest restaurant-in-residency, Cúrate.
Acclaimed Asheville, North Carolina, chef Katie Button is next up at Chef's Club. From December 4 through February 1, the pop-up space will be turned into a New York version of Button's award winning Cúrate. Restaurant signatures like honey-topped salt-cod fritters and Segovian suckling pig will be served alongside vermouth, sherry, cocktails, and Spanish wine
========================================================
By Alison Durkee
With December now on our doorstep, it's hard to believe that 2019 is almost at an end. See out the year and spend your holiday season taking in all the city has to offer, with these upcoming events spanning everything from philosophy to pop culture.
Sunday, December 1. Bid adieu at this reenactment of George Washington's emotional farewell to his officers, which took place on this spot at Fraunces Tavern Museum on December 4, 1783.
For the best talks and lectures in NYC this week we're looking at Anita Hill, Gloria Steinem, and the neuroscience of music.
Monday, December 2
Franny Nudelman comes to McNally Jackson Williamsburg to talk about her book Fighting Sleep: The War for the Mind and the US Military, recounting how the struggle over our nighttime minds was "instrumental to the development of military science, professional psychiatry, and antiwar activism."
Get your global affairs in order at this conversation with ABC News Chief Global Affairs Correspondent Martha Raddatz about her career and experience covering "hot zones" in Asia. Asia Society and Museum.
Tuesday, December 3
Jazz pianist and composer Helen Sung performs and Columbia neuroscientist Lenzie Ford speaks on "how music connects to our emotions, thoughts, and memories" as part of a session exploring Music and Our Memories. National Jazz Museum in Harlem.
Phil Chan, co-founder of "Final Bow for Yellowface," talks about the movement for change in stereotypes of Asians within the ballet community. Chan will explore race, representation, and cultural appropriation from The Nutcracker to Crazy Rich Asians, through the lens of dance. Museum at FIT.
Supreme Court lawyer and former Acting Solicitor General Neal Katyal presents his new book, Impeach: The Case Against Donald Trump, which argues that "the Ukraine allegations are an open and shut case" and that failure to demand accountability will damage our democracy. NYU Global Center.
The first American woman to walk in space, a veteran of three NASA missions, and until 2017 the Administrator of NOAA, Kathryn Sullivan has quite a story to tell. She joins the Secret Science Club North to present her first book, Handprints on Hubble: An Astronaut's Story of Invention, with insight into the ways Hubble has revolutionized our understanding of the universe. Symphony Space.
Hear from distinguished human rights journalist Mark Danner as he reflects on two decades of the "War on Terror," drawing on his reporting in Central America, Haiti, the Balkans, and the Middle East. Stephen A. Schwarzman Building.
Legendary Village Voice writer Rob Christgau chats with jazz and film critic Gary Giddins about Christgau's latest, Book Reports–A Music Critic on His First Love, Which Was Reading. New York Public Library—Grand Central Library.
Wednesday, December 4
Lend an ear to Lance and April Ledbetter and a listening party for their Dust-to-Digital mission, which preserves the sounds of folkways past. American Folk Art Museum.
A panel questions whether there's still room for awe in our secular, tech, and data-driven world. Professor of religious studies and ethicist Lisa Sideris joins psychologists Jennifer Stellar and Piercarlo Valdesolo to look at our broader understanding, from science to morality. They'll ask, "How does awe, for example, relate to self-knowledge, and more generally to understanding the enigmatic contradictions of human nature?" New York Academy of Sciences.
Astrophysicist, inventor, and humanitarian Hakeem M. Oluseyi comes to the American Museum of Natural History's SciCafe to talk about positive applications for Big Data. Be introduced to astroinformatics and its use in new propulsion technology and understanding galactic structure and origins.
Thursday, December 5
Visionary writer-director Terrence Malick's latest film tells the little-known story of Franz Jägerstätter, who faced execution for his refusal to fight for the Nazis in World War II. Catch a free preview screening of A Hidden Life ahead of its December 13th release, preceded by a panel conversation with creatives from the production. Sheen Center for Thought & Culture.
Anita Hill's lifelong battle against discrimination, and for racial and gender equality, has taken on new urgency in the context of the Brett Kavanaugh confirmation hearings and the #MeToo movement. Find Hill in conversation with New York Times columnist Gail Collins as the Streicker Center presents "Speaking Truth to Power." Temple Emanu-El.
As part of the Smithsonian American Women's History Initiative, join Cooper Hewitt for an afternoon celebrating pioneering textile designers who, although successful in their own time, are often overlooked today. Go behind-the-scenes of the Cooper Hewitt collection, make your own designs in hands-on workshops, and enjoy lively discussions with leading curators, artists, and scholars.
Join Gloria Steinem for a book signing of her latest release, which gathers key quotes from decades of struggle. In addition to Steinem's own thoughts on categories like relationships, the patriarchy, and activism, the book includes quotes from prominent friends. Books Are Magic.
Our picks for the best talks and lectures in NYC this weekend include a brain upgrade workshop, Sir Roger Penrose on space and time, and a theatre/tech mashup that will give you a new perspective on identity.

Friday, December 6
Dress up for this talk on Vogue Magazine in the 1950s and its enigmatic editor-in-chief Jessica Daves. The National Arts Club.
Acclaimed physicist Sir Roger Penrose, an expert on space and time, visits Pioneer Works. He'll sit down with Pioneer Works Director of Sciences Janna Levin "in a conversation that will stretch across the universe, theories of consciousness, and infinity."
Have an out-of-body experience as The Greene Space hosts The Body/The Self, which brings together theatre and tech to force new perspectives on participants. Take part yourself or just watch and learn.
Saturday, December 7
Join One Day University at the New York Institute of Technology for a dual Brain Upgrade Workshop. First up is Understanding Memory: How it Works and How to Improve It, followed by The Art of Aging: A Prescription for Mind and Body.
The Brooklyn Museum throws its monthly First Saturday fete, this one keeping it local for the "Best of the Borough," including a 5pm Latin music kick off courtesy of Los Hacheros.
Sunday, December 8
Ask, "Why is this happening?" at this live taping of MSNBC anchor Chris Hayes's podcast, which will feature a discussion with playwrights Tony Kushner and Jeremy O. Harris. The Town Hall.
As we have so many times in 2019, head back to 1969, this time with the tour guides of The Yearly Show: Today's Headlines Are Old News. Caveat will unearth some fresh material, forget the summer of love, what about the spring of airplane hijackings?
For the best talks and lectures in NYC this week we're looking at an unsung pioneer of DNA, the hijacking of the American conversation, and the Indiana Jones of entomology.
Monday, December 9
Tuesday, December 10
Write up a way to attend this public lecture by poet and author Hettie Jones. The Cooper Union.
There's magick in the air: join The Strand for an evening with Judy Ann Nock as she presents her book The Modern Witchcraft Guide to Magickal Herbs.
Wednesday, December 11
Don't trim the fat at Hanukkah at MOFAD, featuring a talk on all the oily that makes the holiday's foods so special and a tasting of Hanukkah foods that may not be on your radar. Museum of Food and Drink. 92nd Street Y.
The recent cleaving of America hasn't appeared as clearly as it does in the impeachment process. The Atlantic's December edition is themed "How to Stop a Civil War" and the issue will come to life next week. Compromise and civility will be topics of debate, moderated by Editor-in-Chief Jeffrey Goldberg and Tom Junod, whose Esquire profile was the basis for the current film A Beautiful Day in the Neighborhood. 92nd Street Y.
Andrew Marantz (Antisocial: Online Extremists, Techno-Utopians, and the Hijacking of the American Conversation) talks solutions for the many unintended consequences of tech. Company HQ.
Thursday, December 12
Ponder life's big questions at this workshop on public philosophy and the challenges that this democratic activity faces.
In 1952, Dr. Rosalind Franklin came remarkably close to unraveling the mysteries of DNA. Her worked was shared without her knowledge and became the basis of the Nobel Prize-winning work of Crick and Watson. Catch a screening of a documentary on Franklin, DNA: The Secret of Photo 51, followed by a discussion. The New York Academy of Medicine.
MMM
Friday, December, 13. Discover the holidays of yore at this lunchtime lecture on the holiday season in 1830 New York City and 19th century holiday traditions. Mount Vernon Hotel Museum & Garden.
Saturday, December 14. Pop out at this Midcentury Stereopanorama presentation of hundreds of 3-D photos from the 1950s. Q.E.D.
Sunday, December 15. Preserve the past on this walking tour of the Lower East Side and the battle for its historic preservation. The Municipal Art Society of New York.
Monday, December 16. Celebrate Beethoven's 250th birthday with this concert of three of his most famous compositions. Carnegie Hall.
Tuesday, December 17. Crack a joke at this screening and talk with Marvelous Mrs. Maisel star Rachel Brosnahan. 92nd Street Y.
Wednesday, December 18. Dissect your favorite Christmas movies at this Publish or Perish event, in which scientists review Christmas movies and explore their scientific and legal ramifications. Caveat.
Thursday, December 19. Usher in winter at this Winter Solstice celebration concert. Cathedral of St. John the Divine.
Friday, December 20. Enjoy an Indian twist on jazz music as South Indian-born pianist and composer Charu Suri performs two programs with her group of musicians. Carnegie Hall.
Saturday, December 21. Suit up for this special tour of NASA spacesuit maker Final Frontier Design's Brooklyn headquarters. Brooklyn Navy Yard.
Sunday, December 22. Shop for some one-of-a-kind gifts at Harlem for the Holidays, which features the work of local artists.
Monday, December 23. Get some serious perspective on the holiday lights with a ride up to the newly revamped observatory of the Empire State Building, open 365 days a year.
Tuesday, December 24. Step inside the Bialystoker Synagogue for a one-hour tour of the historic spot, which was built in 1826 and is believed to have been a stop on the Underground Railroad.
Wednesday, December 25. Spend Christmas morning under one of the country's biggest Christmas trees on this walking tour exploring the history and architecture of Rockefeller Center. The Municipal Art Society of New York.
Thursday, December 26. Switch up the beat at this unique performance by international DJ Rich Medina. David Rubenstein Atrium at Lincoln Center.
Friday, December 27. Pay tribute to jazz pianist, harpist, and composer Turiya Alice Coltrane at this concert presented by Brooklyn Raga Massive. Rubin Museum of Art.
Saturday, December 28. Put pen to paper at The Writing Den, a monthly event offering the chance to create and mail hand-written letters and cards to your loved ones. Housing Works Bookstore Café.
Sunday, December 29. Explore historic Cobble Hill, Brooklyn, on this walking tour of the neighborhood and its culinary and artistic mainstays. The Municipal Art Society of New York.
Monday, December 30. Hop in the time machine that is the Lower East Side Tenement Museum for a "Hard Times" tour that looks at economic hardship and the Gumpertz and Baldizzi families.
Tuesday, December 31. End the year on a peaceful note at the New Year's Eve Concert for Peace, an annual tradition started by Leonard Bernstein in 1984. Cathedral of St. John the Divine.
========================================================
mmmm
======================================================
There are many more events coming soon, real soon, so come right back here to plan your month. Remember, these sites have been selected because they all do a first rate job publishing NYCity event info. I hope you will click on their hot links to see what they have to offer.
=====================================================
========================================================