What's Happening January 2020
CityGuideNY – The Best Things to Do in NYC in January
Grub Street (NY Magazine) – What to Eat and Drink in NYC This January
NYCGO.COM – Something to Do All 31 Days in January 2020
ThoughtGallery / Smart Stuff – The January Calendar: Events for Each Day This Month
MORE COMING  SOON
FreeToursbyFoot – What to Do in New York in January  (link only)
These sites have been selected because they all do a first rate job publishing NYCity event info. I hope you will click on their hot links to see what else they have to offer.
==============================================================
If you're looking for things to do in NYC in January, you won't have to look too far. The holidays may have passed, but New York's theater, dining, and nightlife scenes are as vibrant as ever. As the temperatures drop, take advantage of museum exhibitions and the sheltered views at landmarks like One World Observatory and Top of the Rock. With the new year comes a fresh start and there's nothing like the energy of New York for making you feel renewed. Happy 2020!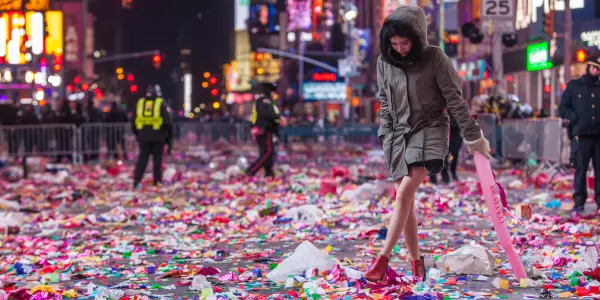 Image: Anthony Quintano/Flickr
Things to Do in New York in January: Kicking Off 2020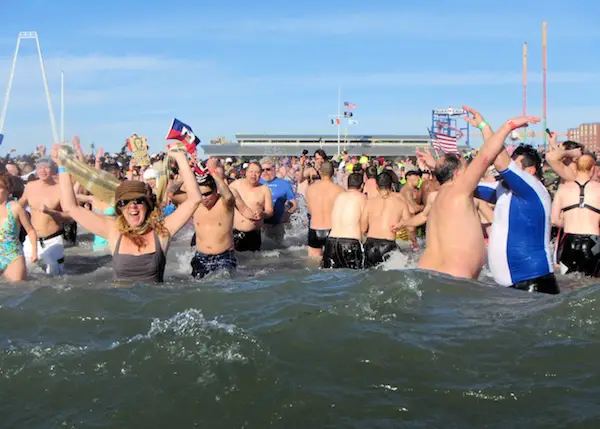 (1/1) Coney Island Polar Bear Club New Year's Day Plunge 2020.1pm. The annual New Year's Day Swim is a big party, complete with costumes and more than a few pairs of blue lips. 1pm sharp. $25 suggested donation.
PLUS
(1/1) New Year's Day Brunch (or Dinner) Cruises with Spirit of New York. All ages welcome. Brunch, boards 11:30am, cruise noon-2pm; dinner, boards 6:30pm, sails 7pm-9:30pm.
(now-1/5) Final days to see the beautiful Christmas Spectacular Starring the Radio City Rockettes™ at Radio City Music Hall.
(Now-1/17) The Rockefeller Center Christmas Tree in Rockefeller Center is a global symbol of the holiday spirit. rockefellercenter.com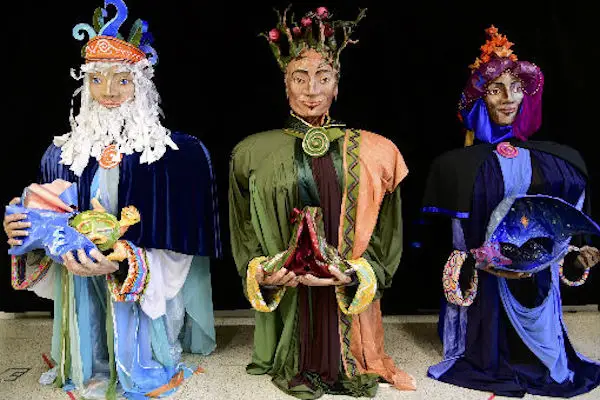 (1/4) Celebrate Three Kings Day with a Parade by El Museo del Barrio. Starts at 11am.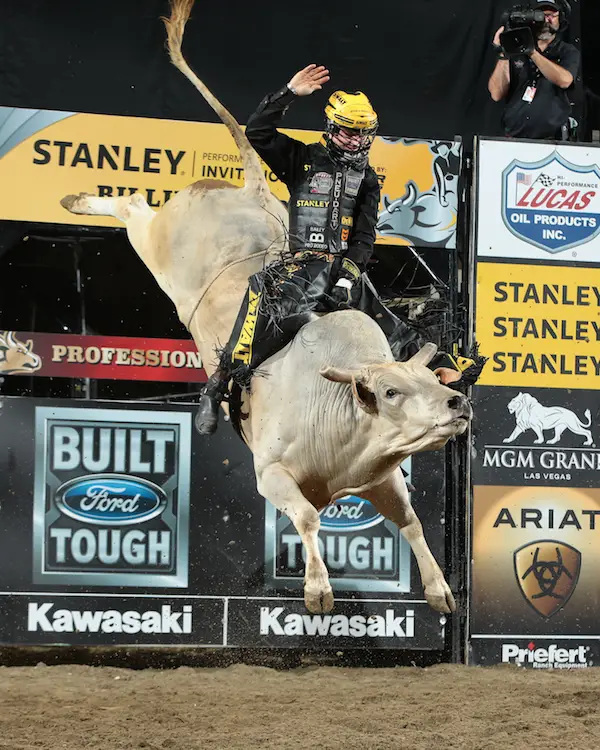 (1/3-1/5) If you're seeking adrenaline-pumping action well beyond a Broadway show or a bustling nightclub, grab a seat for theProfessional Bull Riders (PBR) : Unleash the Beast at Madison Square Garden. The legendary New York arena will see the world's top 35 bull riders risking it all to ride eight seconds on 1,800 pound beasts for top points and a hefty purse. This New York weekend series marks the kickoff of the 2020 PBR season.
(1/20) The 34th Annual Brooklyn Tribute to Dr. Martin Luther King, Jr. at the Brooklyn Academy of Music. Keynote speaker: Nikole Hannah-Jones Musical performers: Son Little, Brooklyn Interdenominational Choir. New York City's largest public celebration in honor of iconic civil rights leader Dr. Martin Luther King, Jr., returns to BAM for the 34th year. BAM welcomes all members of the community for this beloved annual tradition, which brings together world-renowned activists, public figures, and civic leaders alongside musicians and other performers. FREE. Starts at 10:30am.
(1/22-1/26) Brooklyn Podcast Festival at various venues.
(1/21-2/9) NYC Restaurant Week. Two course lunch $26, three course dinner, $42 at hundreds of participating restaurants. *List available after Jan. 8.
(1/24-1/26)BroadwayCon 2020at New York Hilton Midtown. It's a three-day meet & greet fest with your favorite Broadway stars!
(1/24-2/2) Winter Antiques Show at Park Avenue Armory is the leading art, antiques, and design fair in America, featuring 72 of the world's top experts in the fine and decorative arts.
Things to Do in New York in January: Exhibits

JR (French, born 1983). The Chronicles of New York City, 2018–19 (detail). © JR-ART.NET.


(Through 5/3/2020) JR is a consummate 21st-century artist. As a young man, he began taking pictures of his fellow street-artist friends and posting them around his native France. Later, his photography projects expanded in scope and deepened in tone without losing their populist flair. Now, this celebrated artist will receive the first major North American retrospective of his work, JR: Chronicles, alsoat the Brooklyn Museum. The exhibition, named after the artist's new mural of New York City, debuted in October. The mural itself, The Chronicles of New York City, portrays over one thousand New Yorkers that the artist interviewed and photographed in summer of 2018. It will be displayed in the Great Hall of the museum.brooklynmuseum.org
PLUS
(Now-1/5/20) Final days! Experience the past, present, and future of fashion all at once at the Brooklyn Museum. Pierre Cardin: Future Fashioncelebrates the French designer who embodied the Space Age and futuristic concepts in his designs. A living legend at 97, this is the first retrospective of Cardin's work hosted in New York for 40 years. It holds over 170 objects, dynamically displayed, collected from the Pierre Cardin archive, including recent work that feels every bit as vital as Cardin's historic designs. The show also shows how Cardin designed outside the realm of fashion, crafting "couture furniture," lighting, and even cars. Don't miss the fashion that literally lights up, arranged in the exhibit's back room. brooklynmuseum.org
PLUS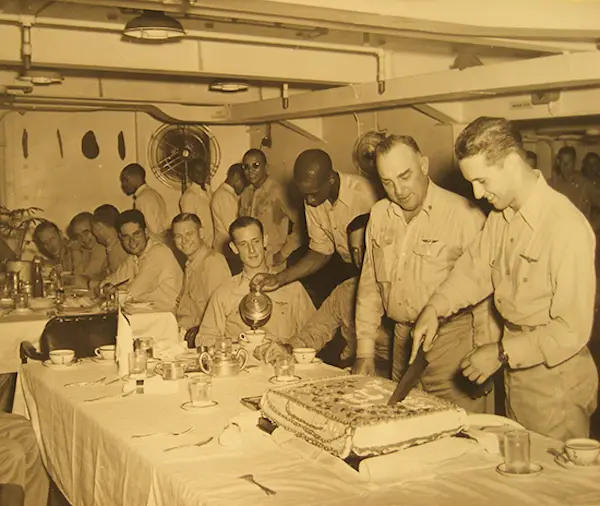 Dinner and cake in Intrepid's wardroom in October 1944. Photo from National Archives and Records Administration.
(Ongoing) Making a beautiful cake is pretty challenging, but what if you had to make it on a Navy ship, for a crew of thousands? The Intrepid Sea, Air & Space Museum's new exhibition, Navy Cakes: A Slice of History,explores the history of naval personnel and their incredible cakes.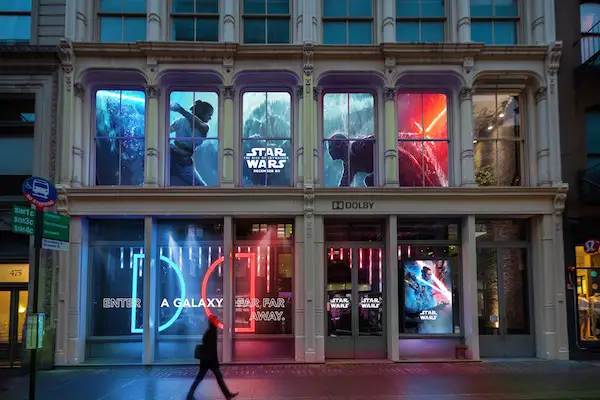 (Now-1/5) Final days! With the final chapter Stars Wars: The Rise of Skywalker out, Dolby SoHo has decked out its windows for its 11 immersive Star Wars exhibitions. Travel through hyperspace and relive epic lightsaber battles as you explore the iconic sights and sounds of the Star Wars Universe, presented in  DOLBY VISION™. It's open Wednesdays-Sundays, 1-8pm, and the best part, it's FREE.  (*closed New Year's Day). 477 Broadway, soho.dolby.com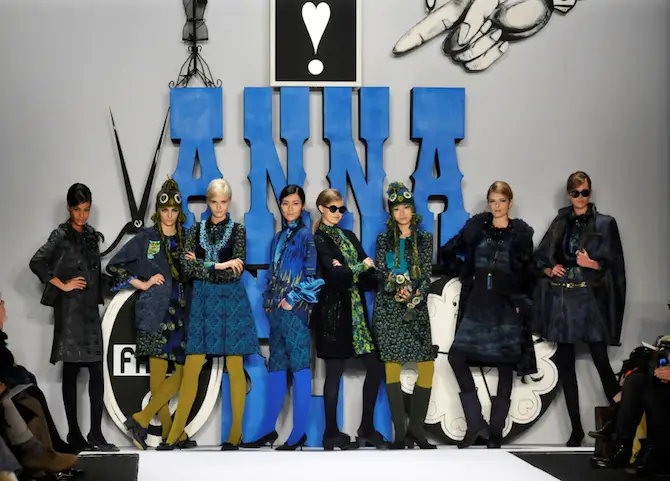 Photograph by Thomas Lau, courtesy of Anna Sui.
(Now-2/23/2020) The World of Anna Sui celebrates one of the country's top designers at the Museum of Arts and Design . The 75 fashion looks on display in this exhibition will showcase Anna Sui's decades-long career, beginning with the groundbreaking fashion show in 1991 that introduced the world to her one-of-a-kind eclectic aesthetic.
(Now-1/5/20) Final days! Verdi: Creating Otello and Falstaff—Highlights from the Ricordi Archiveat the Morgan Library & Museum. After Aida in 1871, except for occasional projects, Giuseppe Verdi (1813–1901), Italy's pre-eminent composer, retired from opera at the age of 58. This, however, did not prevent constant pleas from his publisher, Giulio Ricordi (1840–1912), and his future librettist, Arrigo Boito (1842–1918), for the maestro to return to the operatic stage. Reluctantly coaxed out of retirement, Verdi composed what would become the crowning achievements of his career: Otello, premiered in 1887 and Falstaff, in 1893. This exhibition, based on The Enterprise of Opera–Verdi, Boito, Ricordi created by Bertelsmann/Ricordi and curated by Gabriele Dotto is the first in the United States to present rare documents and artifacts from Milan's Ricordi Archive and will offer visitors insight into the production of these two operas as well as the complex enterprise of bringing an opera to life. Set designs, costumes from Milan's Teatro alla Scala, autograph manuscripts, contracts, publications, publicity, video excerpts from recent productions, and other objects in many media will permit visitors to experience the tremendous collaborative efforts behind an operatic production.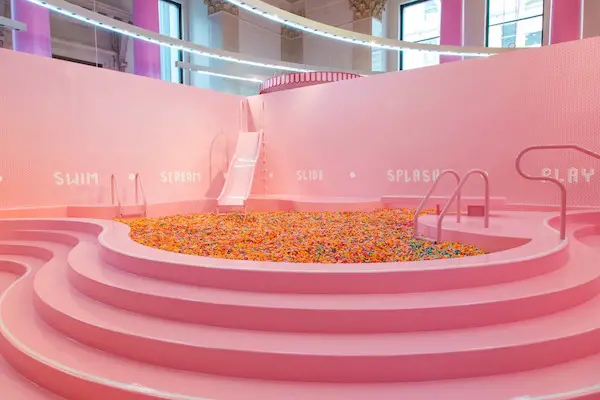 (Ongoing) The popular pop-up the Museum of Ice Cream returns. Tickets start at $39.
(Through 1/5/20) Final days! Implicit Tensions: Mapplethorpe Now at The Solomon R. Guggenheim Museum. Robert Mapplethorpe, one of the most critically acclaimed and controversial American artists of the late 20th century, is represented in great depth in the Guggenheim's collection. In 1993 the museum received a generous gift of approximately two hundred photographs and unique objects from the Robert Mapplethorpe Foundation, creating one of the most comprehensive public repositories in the world of this important artist's work. In 2019, 30 years after the artist's death, the Guggenheim will celebrate the sustained legacy of his work with a yearlong exhibition in two sequential parts in the museum's Mapplethorpe Gallery on Tower Level 4.
(Ongoing) The most significant site of the Holocaust, Auschwitz was not a single entity, but a complex of 48 concentration, forced labor, and extermination camps, at which 1 million Jews—and tens of thousands of others—were murdered. Auschwitz. Not long ago. Not far away., a new exhibition at the Museum of Jewish Heritage—A Living Memorial to the Holocaust, explores the legacy of history's deadliest mass murder site. More than 700 original objects and 400 photographs are on display, many for the first time in North America. Among the artifacts: personal possessions, fragments of a barrack, a gas mask used by the SS, and an original German-made Model 2 freight wagon used for the deportation of Jews to the ghettos and extermination camps in occupied Poland.
(Ongoing) Faith and Empire at the Rubin Museum. Religion has influenced and empowered countless political leaders throughout history, and Tibetan Buddhism is no exception. "Faith and Empire: Art and Politics in Tibetan Buddhism"is the first exhibition of its kind to explore Tibetan Buddhism'sdynamic political role in the empires of Asia from the 7th to the early 20th century. Artwork highlights include a set of 8th-century gilt-silver drinking vessels from the Tibetan Empire; an early 13th-century wrathful icon made of silk and ornamented with tiny seed pearls; a 4 ½-foot-tall 680-pound gilt-bronze bodhisattva from the early 15th-century Ming court; and a 19th-century 8-feet-wide Mongolian depiction of the final battle against the heretics and nonbelievers. The exhibition is arranged chronologically, beginning with the Tibetan Empire in the 7th century, and includes sections on the Tangut kingdom of Xixia, the Mongol Empire, the Chinese Ming dynasty, the rule of the Dalai Lamas, and the Manchu Qing dynasty.
(Permanent)The Jim Henson Exhibitionat the Museum of the Moving Image celebrates the life and legacy of the famed Muppet creator, exploring both his prolific career and the enduring effect his work has on pop culture to this day. Visitors can expect to learn more about the creation of such beloved works as The Muppet Show, Sesame Street, Fraggle Rock, The Dark Crystal, and Labryinth, as well as to discover the cutting-edge experimental works Henson made throughout his career.
(Permanent) The Museum of the City of New York presentsNY at Its Core. Ten years in the making, New York at Its Core presents the compelling story of New York's rise from a striving Dutch village to today's "Capital of the World." The exhibition captures the human energy that drove New York to become a city like no other and a subject of fascination the world over. Entertaining, inspiring, important, and at times bemusing, New York City "big personalities," including Alexander Hamilton, Walt Whitman, Boss Tweed, Emma Goldman, JP Morgan, Fiorello La Guardia, Jane Jacobs, Jay-Z, and dozens more, parade through the exhibition.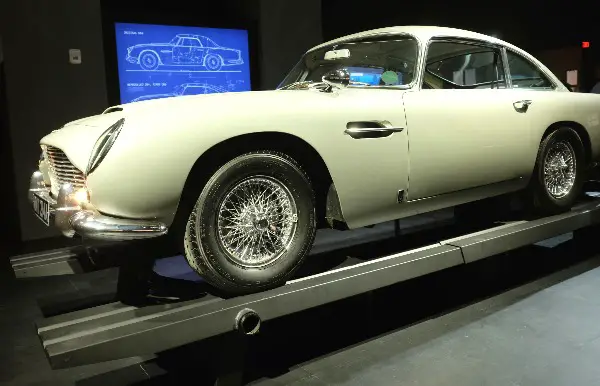 (Ongoing) You can experience the world of history's most famous spy at Driven: 007 x SPYSCAPE, a new exhibition inside New York's spy museum, SPYSCAPE. This immersive exhibition brings you into the Bond universe with sets, props, and insights about the creation of the ageless secret agent. Among the highlights: an Aston Martin DB5, the lab of Quartermaster (or Q), M16's gadget master, concept art from Oscar-winning production designer Sir Ken Adams, and an exploration of 2012 Bond film Skyfall's unforgettable final scene.
Things to Do in New York in January: Comedy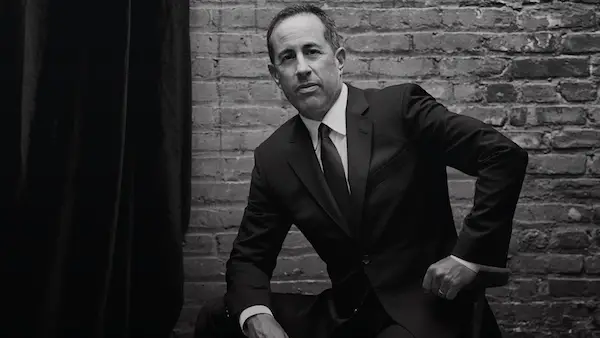 (1/10-1/11)Jerry Seinfeld at the Beacon Theatre.
PLUS
(1/2) Todd Barry Works on New Jokes and Improves Older Jokesat Union Hall.
(1/2) Sinbad at Carolines.
(1/3-1/4) Artie Lange at Gotham Comedy Club.
(1/10-1/11) Chloe Hilliard at Gotham Comedy Club.
(1/17-1/18) Dean Edwards at Gotham Comedy Club.
(1/24-1/25) Ricky Velez at Gotham Comedy Club.
(1/31, 2/1) Steve Byrne at Gotham Comedy Club.
Things to Do in New York in January: Kids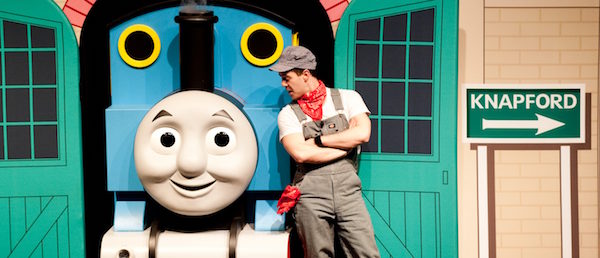 (1/4-1/5, 1/11-1/12, 1/18-1/20, 1/25-1/26) All Aboard with Thomas & Friends at The New York Botanical Garden. Join Thomas and Driver Sam on a fun-filled, sing-along, mini-performance adventure. In Thomas' Budding Adventure, kids will help Thomas discover the steps to growing a beautiful garden. Seating is first-come, first-served, and begins 30 minutes prior to your show time. Admission to the Thomas & Friends performance is included with the purchase of select Holiday Train Show tickets; specific timed tickets must be reserved.
PLUS
(Ongoing) Blue Man Group at Astor Place Theatre. Best known for their wildly popular theatrical shows, Blue Man Group combines music, comedy, and multimedia theatrics to produce a unique form of entertainment. The hour and forty five minute show is fun for the whole family. Here is a coupon! 
(Ongoing) Explore the beautiful interactive exhibit Connected Worldsat the New York Hall of Science in Queens.
For more kids activities, check out our sister site nymetroparents.com!
Things to Do in New York in January: Food, Music & Nightlife
(1/12-2/20) Bobby Cannavale and Rose Byrne star in Medeaat the Brooklyn Academy of Music.
PLUS

(Ongoing) Another winning combination of shopping and sustenance is Brooklyn Flea's Winter Flea +Smorgasburg, held this year indoors every Saturday and Sunday at 25 Kent Ave. in Williamsburg, Saturdays-Sundays, 10am-6pm. You'll find dozens of vintage/antique/other vendors, with holiday shopping running right up into Christmas. City Guide Insider Tip: Food trends are always emerging at Smorgasburg, and today's pop-up will blow up into tomorrow's successful restaurants. Get in on the ground floor!
(1/6-1/8) Simon Phillips Protocol 30th Anniversary Tour at The Iridium.
(1/8) Yola with Amethyst Kiahat Music Hall of Williamsburg.
(1/9) Sons of Mystero & The Tartan Terrorsat The Iridium.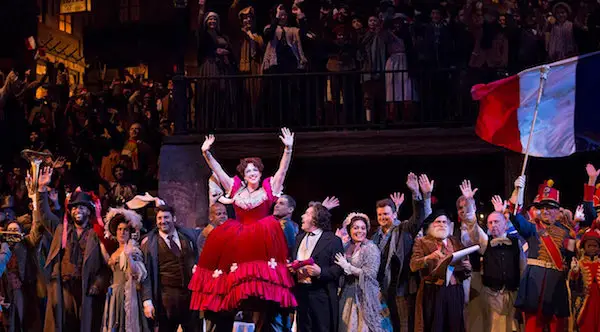 (1/9, 1/12, 1/17, 1/21, 1/25) La Boheme at Metropolitan Opera.
(1/16) Seu Jorge and Rogê at Town Hall.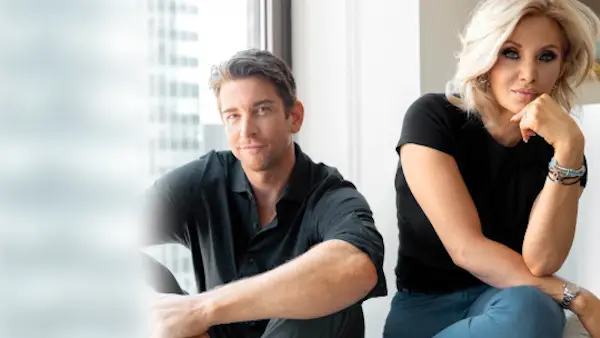 (1/23-1/27) Legally Bound: Orfeh and Andy Karl at 54 Below.
(1/22) Rufus Wainwright: Songs That Built Meat Alice Tully Hall at Lincoln Center.
(1/24) Greensky Bluegrass at the Beacon Theatre.
(1/29) Bob Mould Sunshine Rock Winter 2020 Solo Electric. 
(1/31) Nada Surf with Aaron Lee Tasjan at The Music Hall of Williamsburg.
Ongoing Instagrammable New York: Pop Up Exhibits and More.
Things to Do in New York in January: Sightseeing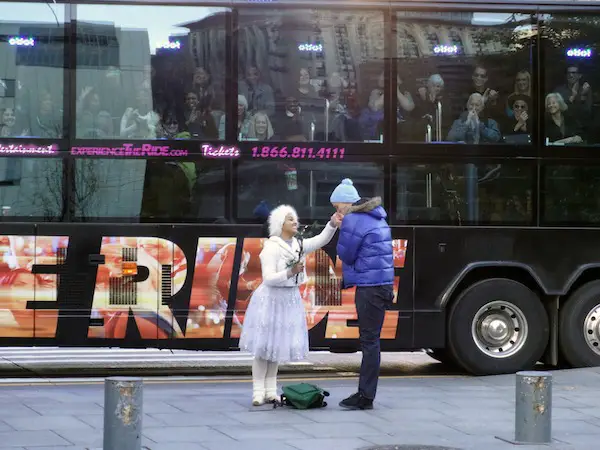 (Now-1/5)
THE RIDE
. The Annual Holiday Edition has returned to turn the streets of New York into a stage. You'll cruise in comfort in a patented $1.5 million traveling theater. Technology galore and floor-to-ceiling glass with side-facing VIP seating provide perfect views to dazzling holiday performances you'll find along a 4.2-mile journey through Manhattan. Original seasonal music, videos, and hilarious hosts complete the experience, definitely one to remember.
Use this coupon and save $10 off .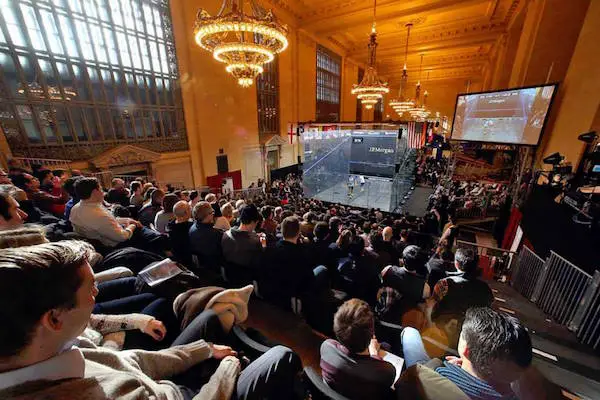 (1/9-1/17) Ever watched a squash game in a train station? The 23rd annual
J.P. Morgan Tournament of Champions (ToC)
arrives in
Grand Central Terminal
, bringing together the world's greatest squash stars for an exciting week of international competition and live spectator events. The matches are played beneath the iconic chandeliers in Vanderbilt Hall in a state-of-the-art glass squash court with stadium seating for 500 and a free standing room area for commuters and passersby. Gracing the courts with their talent will be all of the world's top-ranking men's and women's players, representing 24 nations and six continents.
(Now open!) Take a deep dive into an underwater world with New York City's newest attraction, National Geographic Encounter: Ocean Odyssey, in Times Square. This experience lets visitors explore the ocean like never before thanks to state-of-the-art technology and a brilliant team of designers. This is not a museum, exhibit, movie, aquarium, or virtual reality; instead, the producers consulted with dozens of scientists to create a new kind of immersive experience that guests can walk through as they share ocean encounters. Blockbuster new science—some of it not even published yet—was used in its creation. Short of a submarine, you'll be hard pressed to find a better way to experience life as it's lived under the sea. Here's a $10 off coupon!
Things to Do in New York in January: Ongoing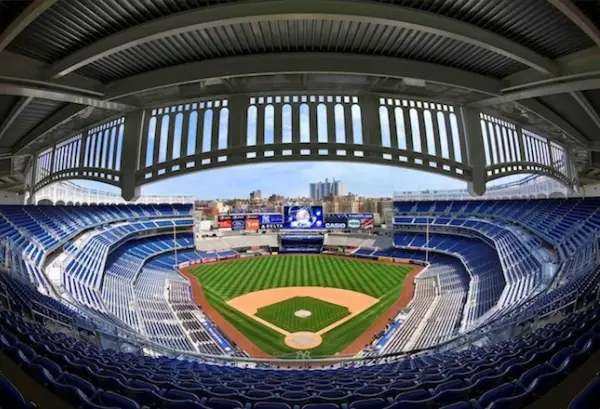 Get up close to the glory of the Yankees with Yankee Stadium Tours!
Visit the sites of
Friends, Seinfeld, Trainwreck, Gossip Girl, Sex and the City
and many other NYC film sites with 
On Location Tours
.
Learn more about the fascinating history of New York City's Financial District with
Wall Street Walks
tours.
Ripley's Believe It or Not! Odditoriumbrings people of all ages face-to-face with the world's most unbelievable curiosities. With 18,000 square feet of astonishing artifacts and exciting interactive exhibits. Here's a coupon!
Zip up 100 stories in 60 seconds and see New York City atopOne World Observatory.
Grab the family or a friend for a spin on the iconic Rockefeller Ice Skating Rink. This year marks its 81st anniversary!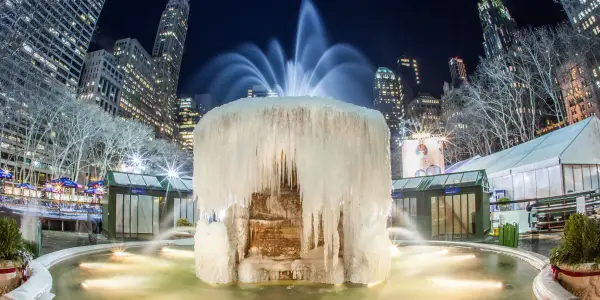 Weather in New York in January
Welcome to the coldest month of the year in New York City. Pack your heavy parka and coats, scarves, and gloves, because low temperatures average around 27 degrees Fahrenheit (-3°C), with average highs getting only up to 36° (4°C). You can expect some outlier days, warmer or colder, with extremes of weather (wind, snow, sleet, freezing rain) not that uncommon. Days are short, with about 6 hours of light. The chances of a snowy day in January? About one in five.
===========================================================================
Every month in New York, there are a bewildering number of new dishes to eat, drinks to imbibe, and food-themed events to attend. Often, the hardest part is just figuring out what's really worth your limited time. So Grub Street kicks off each month with a curated selection of dishes, drinks, and events that should absolutely be on your agenda. Make your plans now.
1. Finally have dinner again at Chaiwali, now reopened in Harlem.
Harlem's Chaiwali and its vindaloo lamb chops received enthusiastic praise from New York's Adam Platt and a review from the New York Times before temporarily closing in January 2018. What was only supposed to last four or five weeks lasted much longer, and as the weeks stretched to months it became reasonable to wonder if you'd get to eat those lamb chops again. Well, here's some good news to start the year for all you Harlem achari heads: Chaiwali is back in business, having reopened on December 20. Chef-owner Anita Trehan's cooking is still just as eclectic, and you'll find appetizers like the straight-up "just samosa" ($12) alongside kaal avocado chaat salad ($12) and okra pakoras ($13), plus mains and sides like mirchi mumbai prawns ($29) and lemon poha ($9.50), and desserts including Alice's rum pudding with biscuit caramel and espresso cream ($13.50).
2. Head to Stephen Starr's newest restaurant.
'Tis the season for chicken Kiev. The butter-stuffed, breaded chicken filet is on the menu at restless restaurateur Stephen Starr's new Verōnika at Fotografiska, which opens on January 3 in the New York location of the Stockholm-based photography museum. Inspired by everything from Viennese cafés to Parisian brasseries, the menu runs the gamut from consomme nana with parmesan zwieback to lamb goulash with buttermilk spaetzle to salmon coulibiac with mushroom-dill duxelles.
3. Check out a new, no-frills diner in Brooklyn.
If New York City could make a New Year's resolution, Grub would ask for it to be to continue the diner revival apace. Along with the opening of the 24-hour Soho Diner in December, New York got a notable new diner in Rosalu. The diner quietly opened in November, but it has pedigree. The owner is Matthew Hamilton, who you may remember from Lulu & Po, a Fort Greene favorite and a place New York's Underground Gourmet called "a lovely little restaurant" before it closed in 2017. Like Soho Diner, Rosalu isn't reinventing the diner wheel, Hamilton just seems to be trying to fine-tune. At the restaurant, there's plenty of classic diner dishes like a French omelet ($14), steel-cut oats with dates and cream ($8), a turkey Club sandwich ($14), and milkshakes. Hamilton doesn't stray too far, but you'll find some less typical diner dishes like a bacon-wrapped Tijuana hot dog with fries ($14 for two hot dogs) and shrimp and grits ($16). And, yes, there's bottomless coffee ($3).
4. Book your next uptown omakase dinner.
Sushi chef Don Pham is crossing Central Park on January 15. He's bringing his popular, 24-seat Upper East Side restaurant Sushi Ishikawa to West 80th Street on the Upper West Side, where he'll serve a 15-course ($125) and 16-seat course ($155) menu. Expect dishes like lobster shiso, grilled lobster with lobster miso and ikura shiso leaf tempura, and Hokkaido sea scallop with cod fish milt tempura and uni, and uni miso sauce. Dinner is definitely not cheap, but it's a much more affordable option than, say, Masa down at Columbus Circle.
5. Drink Singapore Slings and roti for brunch in Gramercy.
Gramercy's Laut Singapura has added cocktails (all $15) to its repertoire including the Singapore Sling, the gin and Cherry Heering classic, as well as riffs including the Black Old-Fashioned. On weekends, they'll introduce breakfast favorites from Singapore, like roti gala with curry chicken ($15, comes with beer or wine) and nasi lemak ($25, comes with beer or wine), and spins on American dishes, such as the chicken with a Hong Kong bubble waffle and kayak jam ($25).
6. Check out a new Roman pasta happy hour.
Brooklyn's Popina will start off the decade by introducing as pasta (and more) happy hour. From 5:30 p.m. to 7 p.m. Sundays through Thursdays (starting January 5), the restaurant will offer four classic Roman pastas for $15, including cacio e pepe, carbonara, amatriciana, and gricia. None of these, it's worth noting, are fixtures on the regular menu. To go with the discount carbs, they'll also pour $5 glasses of prosecco, Frascati, and Montepulciano wines; a weekly $10 boilermaker (first up is Burial Hawskill IPA and Four Roses bourbon); and a $7 Americano made with Forthave Red, sweet vermouth, soda, and an orange twist.
7. Learn how to make Vietnamese rice cakes.
It's an east meets west evening of rice cakes. On January 27, Greenpoint's Di An Di will host Los Angeles's The Banh Chung for a combination cooking class and dinner. Founder Diep Tran — who until 2018 ran Good Girl Dinette, a restaurant the late Jonathan Gold called "astonishingly good" — will lead the class in making banh Chung, the glutinous rice cake with mung pork and pork. Your education will be followed by the payoff a dinner from Di An Di chef Dennis Ngo & Co. The tickets go on sale this Friday, when the link will be shared via the Bang Chung Collective's and Di An Di's Instagrams.
8. Eat kare kare and ube-coconut ice cream at a vegan Filipino feast.
From 7 to 9 p.m. January 24, Smorgasburg vendor Ube Kitchen will host a Filipino kamayan feast. (Tickets are $75 to $80, and the dinner will be at Energi in Manhattan.) Like its desserts, the meal will be entirely vegan, with homemade seitan and tofu. There'll be red wine, Modelo, and butterfly pea calamansi-ade to drink, with all the food served as a spread on banana leaves. Think mushroom chicharon, pan-fried tocino seitan marinated in sweet banana ketchup and pineapple juice, kare-kare stew, and ube-coconut ice cream with coconut caramel.
9. Eat a chivito sandwich in Bushwick, then peri peri chicken in Alphabet City.
Here are a couple more openings to put on your radar: Williamsburg's Uruguayan spot Tabaré has expanded to Bushwick, bringing it's towering, loaded chivito completo ($18) — a loaded sandwich topped with filet mignon, bacon, ann egg, provolone, ham, and more — to Flushing Avenue. Over in Manhattan, Frango's Peri Peri has brought Portuguese chicken to Alphabet City. The colorfully decorated space is an antipode to winter gray, and so is peri peri chicken. First it gets marinated in a sauce of peri peri peppers and other potent ingredients like garlic, then it's grilled. The chicken comes in different sizes, from just wings ($9 to $36) to a whole chicken ($24 to $31), and you'll also find a peri (chicken) burger with melted cheese ($15), and they also have appetizers like peri shrimp ($11.50), some salads and vegan options, lamb chops ($16 to $40), beef burgers with peri sauce ($11 to $17), and more.
10. Take a baking class that'll teach you the ins and outs of making fruit galettes.
Is 2020 the year you finally Get Into Baking? Then start off strong, with a class at Studio One54, the bakery Ovenly's event space. From 6:45 p.m. to 9:30 p.m. on January 28 (tickets are $100), you'll learn how to make fruit galettes — and you'll be in great hands with Ovenly instructor Dalia Jurgensen. The pastry chef has worked at acclaimed restaurants like Veritas and Dressler and now teaches at the Institute of Culinary Education. Classes are kept small, with only eight students, and you'll get snacks from Ovenly, to boot.
11. Learn how to make West African fufu in Harlem.
Or, maybe you're looking to expand your repertoire in other ways? Head to Harlem, then, for for an afternoon or evening learning how to cook vegan African food. Healthy Afrique's Linda Adria Sebisaho draws on recipes from various regions, and you'll West African staples like plantain fufu and jollof rice (with cauliflower in lieu of fish or meat). The class comes with a complimentary cocktail of ginger juice with rum, or nonalcoholic ginger juice. (Tickets are $55 for multiple dates.)
12. Make kombucha with a New York expert.
Pilot makes some of New York's most interesting kombucha, in flavors like lavender peach and celery juniper. Close out your month with a January 30 class taught by Pilot founder Alex Ingalls, who'll help instruct you in making quality kombucha, answer your questions, and send you packing a recipe and SCOBY, the culture used to make the fizzy beverage. Hosted at Archestratus Books and Foods, the class costs $65 (buy tickets here) and runs from 7 p.m. to 8:15 p.m.
============================================================
Start off the new year in New York City with fun things to do like Broadway shows, concerts, film screenings and a chance to visit a museum all about ice cream. We've chosen one cool activity for each day. Now it's your job to check them all out.
========================================================
By Alison Durkee
Happy 2020! The new year is nearly here—and if you're looking for fun and interesting ways to kick things off, New York City certainly has you covered. Start 2020 by learning about everything from self-care to Siberia at these upcoming talks and events.

Wednesday, January 1. Become well-versed in the new year by starting things off at the annual New Year's Day Poetry Marathon. St. Mark's Church-in-the-Bowery.
Thursday, January 2. Tune in to the Aesthetic Realism Foundation and the musicians, singers, and educators that come together for What Music Says About Our Lives–A Celebration!
Our picks for the best activities in NYC this weekend include a night of healing through Beethoven, a neuroscientist on cannabis, and a talk on strong women of the Bible. 
Friday, January 3
The Film Society of Lincoln Center celebrates the final weekend of its Agnès Varda retrospective with a panel of filmmakers sharing the inspiration they've taken from the legendary filmmaker.
Ring in the 2020s by going back to the Roaring Twenties on this tour of the Museum of the American Gangster and the remnants of a 1920s speakeasy.
Saturday, January 4
The central movement of Beethoven's string quartet no. 15, written in the painful last years of his life, is a "Holy song of gratitude." Catch a new year's celebration of healing arts with a New York Classical Players performance of the movement, along with short essays on gratitude. New York Public Library for the Performing Arts.
Heal in the new year with this meditation, manifestation, and energy healing workshop. The Three Jewels.
Neuroscientist Loren DeVito talks about the science behind cannabis, joined by talks on pinball prohibitions and the history of prostitution laws as the next Nerd Nite hits Littlefield.
Sunday, January 5
See legendary documentary filmmakers Steven Bognar and Julia Reichert in person as they present a screening of their new film, American Factory, which looks at the cultural collisions of an Ohio factory taken over by Chinese ownership. Museum of the Moving Image.
Dr. Amy Kalmanofsky, dean of the Albert A. List College of Jewish Studies at the Jewish Theological Seminary, shares her expertise in the Bible's strong women, including "their legacies in our culture and their impact on our lives today." Museum at Eldridge Street.
For the best talks and lectures in NYC this week we're looking toward presentations on successful aging, tiny habits for personal transformation, and a philosophical look at how to live a good life.
Monday, January 6
Neuroscientist Daniel J. Levitin, author of This Is Your Brain on Music and The Organized Mind, draws on the latest science to look at Successful Aging: A Neuroscientist Explores the Power and Potential of Our Lives. He'll provide cognitive tips for optimizing the later years, a life stage that Levitin argues offers its own distinct advantages. The Strand.
Write up a way to attend this performance of Oscar & Walt, a play centered on an encounter between Oscar Wilde and Walt Whitman. The National Arts Club.
Tuesday, January  7
Let 15 philosophers pitch you on how to better live an examined life. Touching on classical, Eastern, religious, and contemporary philosophies, the anthology How to Live a Good Life: A Guide to Choosing Your Personal Philosophy provides a personal take on meaning. Find the book's editors Skye Cleary, Massimo Pigliucci, and Daniel Kaufman in conversation with contributor and Ethical NYC Leader Emerita Anne Klaeysen. New York Society for Ethical Culture.
Worlds will collide at the Story Collider, which features true, personal stories about science. Q.E.D.
Founder and director of the Stanford Behavior Design Lab, BJ Fogg has pioneered "captology," the study of computers as a means of shifting human behavior. Let science boost your New Year's resolution resolve as Fogg presents his new book, Tiny Habits: The Small Changes That Change Everything. 92nd Street Y.
Wednesday, January 8
M.C. Escher famously brought mathematical complexity to visual harmony. Learn more from math professor Hendrik Lenstra, who'll focus on Escher's unusual 1956 lithograph "Prentententoonstelling," or "Print Gallery." Lenstra will explain the Droste effect—a recursive image within an image—and what's really in the white center space that holds Escher's signature in "Print Gallery." Simons Foundation.
Journalist Alice Sparberg Alexiou, author of The Flatiron: The New York Landmark and the Extraordinary City That Arose With It, talks about how this iconic structure was savaged after its 1902 completion, and how it went on to become a beloved symbol of New York. The National Arts Club.
Don't let economic anxieties overwhelm you: according to Planet Money creator Adam Davidson, the middle class isn't dying and robots aren't about to take our jobs. He discusses his reasons for optimism with the New Yorker's Ariel Levy as Davidson presents his new book, The Passion Economy: The New Rules for Thriving in the Twenty-First Century. 92nd Street Y.
Set boundaries for this talk with former U.S. Attorney General Eric Holder on gerrymandering and how to protect voting rights. The Greene Space.
Thursday, January 9
Photographer Adam Friedberg discusses his new Center for Architecture exhibition, "Single-Story Project," which documents the stand-alone single-story buildings rapidly disappearing from the East Village/Lower East Side landscape.
Radicalize at this book event for William Rosenau's Tonight We Bombed the US Capitol, which tells the story of the women-led American terrorist group M19. The Strand.
Our picks for the best talks, lectures, and performances in NYC this weekend include looks at Frederick Douglass, Iraqi cultural heritage, and the theme of death and the maiden.
Friday, January 10
Enjoy Siberia—without the cold—at this Sounds of Siberia concert evoking the Russian region. Rubin Museum of Art.
Filmmaker, artist, musician, perfumer, and professor Alexis Palmer Karl leads an evening exploring the theme of "death and the maiden" through the lens of fashion. Expect insight into "the romanticism of dark and finite ephemeral beauty" as part of a FashionSpeak Fridays event at The National Arts Club.
Saturday, January 11
Escape the crowds by enjoying the Brooklyn Museum on this special after-hours tour.
A trio of historians gathers to look at the legacies of statesman Frederick Douglass and Abraham Lincoln, and the ways they worked in tandem and opposition for the cause of black freedom in Civil War-era America. New-York Historical Society.
Sunday, January 12
After a sold-out simultaneous exhibition last year, Grandmaster chess champion Gennady Sagalchik returns to the Marlene Meyerson JCC Manhattan to take on challengers. The afternoon will begin with a presentation by Sagalchik on the history of the game and its current state; attendees are invited to play Sagalchik or simply watch the demonstration.
NYC-based dance artist Laura Peterson explores climate change through a new multidisciplinary dance work inspired by minimalist geometric art and Land Art of the '60s and '70s. The free performances will run repeatedly at the edge of Tribeca and Soho from noon to 8pm.
Join MoMA PS1 for an afternoon examining the destruction of Iraqi heritage by the allied forces during the Gulf wars. A panel discussion will be followed by a concert by renowned Iraqi maqam vocalist Hamid Al-Saadi, performing with the ensemble Safaafir featuring Amir ElSaffar.
For the best talks and lectures in NYC this week we're looking to women's rights in the context of home cooking, impeachment and its impact on the 2020 election, and How the Next Wave of Technology Will Break the Truth.
Monday, January 13
Look at the lighter side of couplehood with New Yorkers Roz Chast and Patricia Marx as they launch their new book, You Can Only Yell at Me for One Thing at a Time: Rules for Couples. Greenlight Bookstore. (They'll be at the Strand on Tuesday.)
Acclaimed author Andrew Solomon presents an evening dedicated to diversity and families, with a screening of the documentary "Far From the Tree," based on Solomon's best-selling book. Delve into the challenges are rewards of family's that don't always conform to expectations. Brooklyn Music School.
Tuesday, January 14
Anna Wiener comes to McNally Jackson Williamsburg to speak about her new book, Uncanny Valley: A Memoir, which provides a rare first-person look at Silicon Valley. She'll share insight into an industry "that enriched itself at the expense of the idyllic future it claimed to be building." (Wiener will also appear on Wednesday night as the special guest for this month's "The New Republic's Salon at the Strand.")
Sebastiano Barassi, Head of Collections & Exhibitions at the Henry Moore Foundation in the U.K., speaks on the friendship between two of the most celebrated sculptors of the 20th century, Henry Moore and Marino Marini. Center for Italian Modern Art.
Caitlin Hawke, longtime Bloomingdale resident, tells the story of the St. Andoche, a building constructed in 1895-1896 for beloved Civil War actor Maggie Mitchell. HI NYC Hostel.
#YeahYouWrite is back at Bo's Kitchen & Bar Room, with #LiteraryCocktails and a diverse lineup of writers.
Wednesday, January 15
Graphic novelist and Underground Comics legend Kim Deitch is joined by jazz critic and historian Gary Giddins for a discussion of Deitch's latest, Reincarnation Stories. They'll delve into the creation of a factual and fictional New York geography. Museum of the City of New York.
CNN senior global affairs analyst Bianna Golodryga joins CNN senior legal analyst Jeffrey Toobin to talk about the impeachment of President Trump and what it means for this seminal election year. They'll also look at the cultures of Ukraine and Russia and how U.S. domestic politics will reverberate across the world in 2020. 92nd Street Y.
Thursday, January 16
Feel like you're in the room where it happened as educator Barbara Chernow discusses the importance of historical research in general and Alexander Hamilton in specific. Fraunces Tavern Museum.
Online disinformation played a key role in the 2016 election and its influence is only going to get worse. Author Samuel Wooley has been warning about it for years. He shares his new book, The Reality Game: How the Next Wave of Technology Will Break the Truth, which shows how AI is evolving faster than information literacy can keep up. Wooley will also present a possible way out, advocating for "a new culture of invention." The Strand.
Author David Harris joins the Brennan Center at NYU School of Law to present his new book, A City Divided: Race, Fear and the Law in Police Confrontations.
Catch a panel discussion aimed at changing understandings of home cooking. With a focus on what happens when immigrant women teach strangers their most personal recipes, experts will look at the power of food, how culinary lineages are kept alive, and the connections that derive from sharing kitchens and tables. Tenement Museum.
Our picks for the best talks, lectures, and performances in NYC this weekend include presentations on new frontiers in sustainable architecture, the allure of Times Square past, and how quantum physics can improve your life.
Friday, January 17
Learn more about the reshaping of Tokyo from leading sustainability architects Fuminori Nousaku and Mio Tsuneyama. They'll talk about their adaptive approach and their structure "Holes in the House," as seen in current exhibition Made in Tokyo: Architecture and Living, 1964/2020. Japan Society.
Get an early look at the new photography institution Fotografiska, which kicks off its new lecture series this weekend. Friday night sees photojournalist Anastasia Taylor-Lind leading a panel on the complications of caring for "Other People's Children."
Saturday, January 18
Harken to the next in the Salon/Sanctuary Concerts series, which turns back the clock to a more courtly time with the French-Florentine duo of mezzo-soprano Lila Hajosi and lutenist Giovanni Bellini. NYU (Other).
Artist and Times Square chronicler Jane Dickson joins Scott Dougan, production designer of the HBO series The Deuce, to talk about capturing a lost time and place—and why NYC's gritty past is so alluring today. Howl! Happening: An Arturo Vega Project.
Don't push off a visit to Q.E.D. where David Parker, author of the award-winning self-help book The More You Do The Better You Feel: How to Overcome Procrastination and Live a Happier Life, leads a session on keeping resolutions for New Year's and beyond.
Sunday, January 19
Stressed much? Anxiety seems to be a requisite of our current, hurried lives. Psychotherapist Mel Schwartz, of the TEDx talk "Breaking Free From Anxiety," leads a workshop on transcending limitations. He'll draw on his book The Possibility Principle: How Quantum Physics Can Improve the Way You Think, Live and Love, integrating the latest in quantum thinking into everyday life. (Note: this is a full-day workshop and it's priced accordingly.) 92nd Street Y.
Get the real story, not covered by the Academy Award-winning film, at a screening of the Smithsonian Channel documentary The Green Book: Guide to Freedom. A discussion of Harlem postal carrier Victor Green's travel/survival guide will follow. New York Society for Ethical Culture.
For the best talks and lectures in NYC this week we're looking to presentations on the latest discoveries in physics, MLK's observations on society, and ancient advice for anger management.
Monday, January 20
Pay tribute to Martin Luther King Jr. at this annual celebration of King's legacy, featuring activists, public figures, and civic leaders alongside musicians and other performers. Brooklyn Academy of Music (BAM).
Social worker/professor Patricia Kim hosts a Think Olio session that looks at Martin Luther King, Jr.'s observations on society through the lens of Frankenstein. MLK Day is a perfect time to consider "our obligation to remain maladjusted to racism, religious bigotry, economic inequality, and violence." Federal Hall.
Tuesday, January 21
Cells are complex realms of signals and moving parts. Biochemist and biophysicist Kevin Gardner has been exploring them for decades and he brings his knowledge to the next Secret Science Club. Learn more about how cells sense the world around them, how genes turn on and off, and what cellular research can contribute to the revolutions in biotech. The Bell House.
"How might we use scientific research, as well as indigenous ways of knowing and healing, to unlearn false and harmful narratives about human differences?" That's the premise of a Think Olio session that looks at American culture and its shaping by western imperial norms. (This is part one of a two-part series that continues on the 28th.) Work Heights.
A pair of esteemed historians come to the New-York Historical Society to discuss Abraham Lincoln's rise to power, from the Douglas debates to the U.S. Senate to Lincoln's Republican Party nomination for the presidency in 1860.
Although immigration remains hugely polarizing in America, many specific policy proposals have widespread support. WNYC immigration reporters Matt Katz and Beth Fertig lead a panel of experts sharing some possible solutions. The Greene Space.
Wednesday, January 22
In The Parlay Effect: How Female Connection Can Change the World, Anne Devereux-Mills uses her insights as the founder of Parlay House to show how small actions can create a cascade of positive change—in your life and in the lives of others. The Strand.
Join Harvard physics professor Subir Sachdev for a look at the latest developments in physics. He'll speak on Einstein's "spooky action at a distance" and new advances in understanding Stephen Hawking's black hole information paradox. Simons Foundation.
As much as this is an age of anxiety it's an age of anger. Bard College classics professor James Romm talks about his forthcoming book, How to Keep Your Cool: An Ancient Guide to Anger Management (Ancient Wisdom for Modern Readers). He'll share insight into Seneca's belief that anger is our most destructive passion, and ways to avoid and control it. 92nd Street Y.
Find gun violence and mental illness expert Jonathan Metzl speaking about his new book Dying of Whiteness: How the Politics of Racial Resentment Is Killing America's Heartland, which probes how a Trumpian strain of belief became so powerful "it overwhelmed even the basic instinct for self-preservation." The New York Academy of Medicine.
Thursday, January 23
Poly sci professor Eitan Hersh, an expert in applying big data to politics, notes that much of America spends ample time with politics (cable news, social media infighting). What we don't do is anything productive. Join Hersh for the launch of his new book, Politics Is for Power: How to Move Beyond Political Hobbyism, Take Action, and Make Real Change, which tells the stories of regular folk turned community activists. powerHouse Arena.
Celebrate the Year of the Rat with authors Joanna C. Lee and Ken Smith, as they present their annual almanac at the Museum of Chinese in America.
Bill Nye heads up the new season of Intelligence Squared U.S., presenting his rundown of the state of nuclear power. Given the risks of the technology, and the urgent need for more climate-friendly energy solutions, there should be plenty to debate on the motion "It's Time to Expand Nuclear Power." Four major players from the field will have it out after Nye's introduction. Florence Gould Hall.
Our picks for the best talks, lectures, and performances in NYC this weekend include a One Day University med school session, a look at the continuing relevance of "All in the Family," and the historic crossovers between classical music and American foreign affairs.
Friday, January 24
Embark on a "Star Odyssey" with playwrights Emily Allan and Leah Hennessey, who present a newly commissioned work exploring slash culture. MoMA PS1.
Juilliard-trained musician and professor of history Jonathan Rosenberg opens up a little-known realm where classical music and American foreign relations overlap. Find him at the Soldiers', Sailors', Marines', Coast Guard and Airmens' Club as he presents his recently published book, Dangerous Melodies: Classical Music in America from the Great War through the Cold War.
Back in November, the artist Dread Scott led a reenaction of the largest slave rebellion in U.S. history, which took place in 1811. Friday night, Scott appears at Revolution Books to discuss the artwork and its cultural significance.
Saturday, January 25
Cram a semester into a day as One Day University hosts two talks on medicine. Lawyer, physician, and bioethicist Jacob Appel shares cutting-edge innovations in "The Amazing/Terrifying Future of Medicine," followed by Stanford Professor of Surgery Jill Helms on "Forever Young: How Scientists Are Learning to Keep Us From Getting Old." New York Institute of Technology.
With a son of Queens with attitudes and politics cribbed from Archie Bunker occupying the Oval Office, it's a great time to revisit a pop culture phenomenon. Author Jim Cullen presents Those Were the Days: Why All in the Family Still Matters at the Queens Historical Society.
Sunday, January 26
Embark on an "Age of Innocence" on this walking tour of Edith Wharton's New York. The Municipal Art Society of New York.
Social entrepreneur Jason Haber (The Business of Good) visits the New York Society for Ethical Culture for a Sunday Platform looking at the past, present, and future of NYC and cities around the world.
For the best talks and lectures in NYC this week we're looking to appearances by the likes of William Gibson, Paul Krugman, and Aaron Sorkin.
Monday, January 27
"History, biology, neuroscience, genetics, sociology, and epidemiology" come together in science journalist Lydia Denworth's new Friendship: The Evolution, Biology, and Extraordinary Power of Life's Fundamental Bond. She joins the PageTurners Reading Series to share her insight into the development of the "social brain" on the African savannas all the way up to Facebook's virtual networks.
Get insight into Methone, the oldest Greek colony in the northern Aegean, destroyed in 354 BCE by Philip II and mostly forgotten by history. Professor John Papadopoulos of the UCLA Cotsen Institute of Archaeology discusses its heyday, and what he learned on his excavations there. The National Arts Club.
Tuesday, January 28
Research scholar and former Obama administration official Thomas Abt presents his book Bleeding Out: The Devastating Consequences of Urban Violence—and a Bold New Plan for Peace in the Streets, which argues for a smarter, more cost-effective approach to urban policing. NYU School of Law.
Nobel Prize-winning economist Paul Krugman exposes the erroneous ideas that just won't die in his new Arguing with Zombies: Economics, Politics, and the Fight for a Better Future. Satirist Samantha Bee joins Krugman to break down myths from tax reform to healthcare to Brexit. 92nd Street Y.
With six entire Chinese cities quarantined for the coronavirus outbreak maybe now's a good time to know a little more about infectious diseases. Join "taste of science" for a night dedicated to influenza, including the ways researchers can trace flu pandemics back to their animal sources and the ongoing efforts to create a universal flu vaccine. There's trivia and flu-related prizes, too. Ryan's Daughter.
William Gibson, coiner of "cyberspace," launches his latest book, Agency. Join him as he presents a pre- and post-apocalyptic tale of dubious tech. Joshua Rothman, the ideas editor of newyorker.com and author of a December profile on Gibson, joins; tickets include a copy of the book. Murmrr.
Join Temple Emanu-El for a look at the latest book by Pulitzer Prize winners Nicholas Kristof and Sheryl WuDunn. They'll discuss the disintegrating working class evoked in Tightrope: Americans Reaching for Hope.
Wednesday, January 29
Hannah Arendt's The Human Condition, published in 1958, takes the long view on Western history, drawing distinctions between the vita activa (active life) and vita contemplativa (contemplative life). Law and poly sci professor Seyla Benhabib (Exile, Statelessness, and Migration: Playing Chess with History from Hannah Arendt to Isaiah Berlin) joins Bernard E. Harcourt of the Columbia Center for Contemporary Critical Thought to apply Arendt's thoughts to the struggles of today. Columbia University.
The Masters of Social Gastronomy tackle Dry January: Alcohol-Free Drinks and the Temperance Movement. Culinary historian Sarah Lohman talks about 13 years of Prohibition and how well it worked, while food scientist Jonathan Soma explores the science behind mocktails and near beers. Caveat.
Rising White Nationalism and the lack of restraint in our policing of immigrants may have drastic impacts on U.S. citizenship. Hear from Syracuse poly sci professor Elizabeth F. Cohen as she presents her new book, Illegal: How America's Lawless Immigration Regime Threatens Us All. Brooklyn Historical Society.
Auschwitz physician Josef Mengele was perhaps the most notorious of escaped Nazis. Historian Dr. David Marwell speaks about his new book the search for Mengele and its end in a cemetery in Sao Paulo, Brazil. He can be found at the Museum of Jewish Heritage, where Marwell is a former CEO.
Thursday, January 23
To Kill a Mockingbird adapter Aaron Sorkin joins original cast members of the Broadway production to look at the current crises in our criminal justice system. The Town Hall.
Join the Grand Central Library for a panel on race, politics, identity, art, and photography with seldom-seen images from the Miriam and Ira D. Wallach Division of Art, Prints and Photographs.
MMM
Friday, January 31. Believe in this conversation centered on Believe Me, a new book that asks: What would happen if we didn't just believe women, but acted as though they matter? Books Are Magic.