What's Happening June 2019
CityGuideNY – The Best Things to Do in NYC in June
Grub Street (NewYorkMagazine) – What to Eat and Drink in NYC This June
Lincoln Center – Lincoln Center FREE June
ThoughtGallery / Smart Stuff – The June Calendar: Events for Each Day This Month
MORE COMING SOON
These sites have been selected because they all do a first rate job publishing NYCity event info. I hope you will click on their hot links to see what else they have to offer.
===================================================
June is a great month to visit New York City. The museums gear up for the summer with fresh exhibits and outdoor venues pack their stages with the hottest music festivals and entertainment. The weather is perfect for a cruise to take in NYC's breathtaking skyline. June is also Pride Month, a celebration of the LGBTQ community, with festive events all around the city. This year marks the 50th anniversary of the Stonewall Inn riots that kicked off the global movement and NYC is pulling out all the stops as host of WorldPride 2019. And don't forget to show dad some extra love on Father's Day, June 16, 2019!
June NYC: Special Events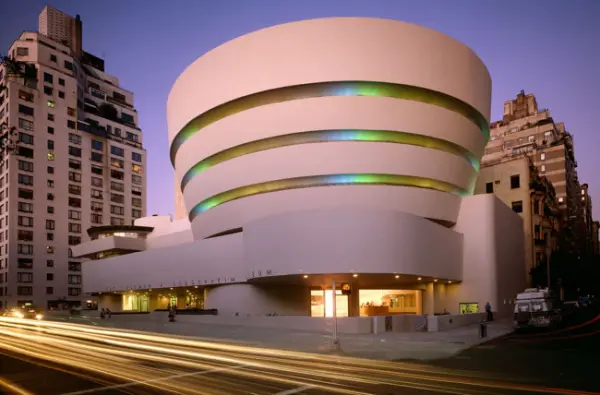 (6/11) Explore some of NYC's greatest museums for free, during the 2019 Museum Mile Festival, from 6 to 9pm.
PLUS
(5/29-6/1) BookExpo returns to Javits Center! bookexpoamerica.com
(6/1-6/2) Jackson Galaxy's Cat Camp at Metropolitan Pavilion, a weekend adventure for cat lovers of all stripes, returns for its third year.  The weekend will feature a full line-up of events, activities, and workshops on topics such as how to play with cats, classes to make cat toys led by the internet's most beloved cat experts, a dedicated adoptable cat area showcasing kittens and cats from Meow Parlour, as well as nearly a dozen local adoption organizations, cat yoga, cat cafe bingo, and a vast array of cat merchandise. Get tickets here.
(6/1-6/2) The Washington Square Outdoor Art Exhibit is held right in the heart of Greenwich Village every spring. This eclectic art exhibit was inspired by Jackson Pollock in 1931, when he brought some of his paintings to a sidewalk near the park in hopes of making a few bucks. The event has since grown to become traditional happening in Lower Manhattan with artists requiring a nomination in order to showcase their work. wsoae.org

(6/16) Remember Dad today with special Father's Day Brunch and Dinner Cruises with Spirit of New York.
(6/25) The annual Night at the Museums celebrates the museums in Lower Manhattan, including the Museum of Jewish Heritage, 9/11 Memorial Museum, China Institute, South Street Seaport Museum, and others. Free admission between 4-8pm.
(5/22-6/2) The World Science Festival offers special activities and panels throughout NYC. Perennial favorites return, including the main stage Big Ideas programs, intimate Salons, the Flame Challenge, Cool Jobs, and free outdoor events. This year also celebrates the achievements of Women in Science, and explores the impact of the award-winning teachers on the future of scientific discovery.
June NYC: Exhibits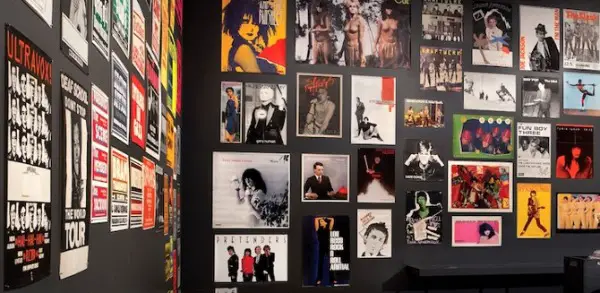 (Now-8/18) Too Fast to Live, Too Young to Die: Punk Graphics 1976-1986 at the Museum of Arts and Design. More than 40 years after punk exploded onto the music scenes of New York and London, its impact on the larger culture is still being felt. Born in a period of economic malaise, punk's energy coalesced into a powerful subcultural phenomenon that transcended music to affect other fields, and especially graphic design. Too Fast to Live, Too Young to Die explores the visual language of punk through hundreds of its most memorable graphics, from the shocking remixes of expropriated images and texts to the DIY zines and flyers that challenged the commercial slickness of the mainstream media. #PunkGraphics
PLUS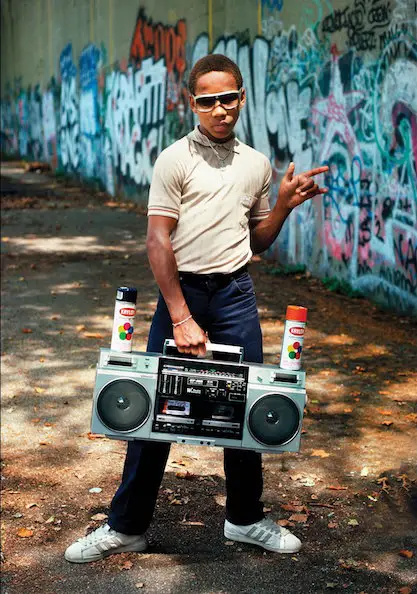 Lil' Crazy Legs during shoot for Wild Style / Riverside Park, NY, 1983 / Photo © Martha Cooper.
(6/21-8/30) Beyond the Streets at the space Twenty Five Kent in Williamsburg celebrates some of the biggest names in graffiti, including work from NYC legends Tats Cru, Lady Pink, Keith Haring, Jean-Michel Basquiat, as well as Shepard Fairey, Invader, Brooklyn duo FAILE, artifacts from Brooklyn's beloved Beastie Boys, street photographer Martha Cooper, and much more. $25 (kids 12 and up), $12, kids 6-11, kids 5 and under, free.  Get tickets at beyondthestreets.com.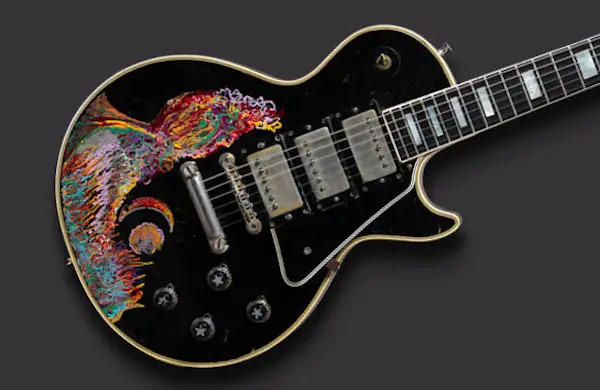 (Now-10/1) Play It Loud: Instruments of Rock & Roll at the Metropolitan Museum of Art. When you see the sheer volume (some 130) of mind-blowing instruments that have been played by a broad cross-section of iconic musicians, all tucked into one space, you'll understand why the Met is the appropriate place for this show. It's the first time a music exhibit of this magnitude has been presented, co-organized with the Rock & Roll Hall of Fame. While guitars primarily make up the exhibit (you can see the white guitar Jimi Hendrix played at Woodstock, Prince's 1993 "Love Symbol" guitar, one of Pete Townshend's smashed guitars encased in Lucite, and Joan Jett's guitar, among others), there are other instruments, including Jerry Lee Lewis's gold baby grand piano, Lady Gaga's custom Artpop piano, and The Who's drum kit. #MetRockandRoll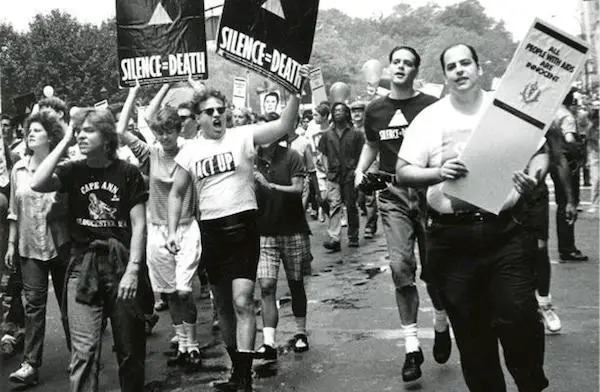 (5/24-9/22) Stonewall at 50 at New-York Historical Society.  New-York Historical Society commemorates the 50th anniversary of the Stonewall uprising and the dawn of the gay liberation movement this summer, as New York City welcomes WorldPride, the largest Pride celebration in the world. Stonewall 50 at New-York Historical Society features two exhibitions and a special installation, as well as public programs for all ages. Letting Loose and Fighting Back: LGBTQ Nightlife Before and After Stonewall highlights the ways in which nightlife has been critical in shaping LGBTQ identity, building community, developing political awareness, and fostering genres of creative expression that have influenced popular culture worldwide. The exhibition begins with gay bars in the 1950s and 1960s  continues through the rise of the gay liberation movement and the emergence of LGBTQ clubs as places of community activism. By the Force of Our Presence: Highlights from the Lesbian Herstory Archives, curated by the Lesbian Herstory Archives Graphics Committee, highlights community-building, organization, and networking within the LGBTQ movement with a focus on the contributions of lesbians and queer women. A grassroots organization established in 1974 in response to the widespread erasure of lesbian lives and voices, the Lesbian Herstory Archives houses the world's largest collection of materials by and about lesbians.The exhibition features photographs, books and manuscripts, periodicals, posters, zines, flyers, and clothes. A special installation, Say It Loud, Out and Proud: Fifty Years of Pride, features imagery from New York City Pride marches and other LGBTQ protests from the 1960s to the present day, as well as a timeline of milestones and objects from LGBTQ history.
(Now-1/3/20) The most significant site of the Holocaust, Auschwitz was not a single entity, but a complex of 48 concentration and extermination camps, at which 1 million Jews—and tens of thousands of others—were murdered. Auschwitz. Not long ago. Not far away., a new exhibition at The Museum of Jewish Heritage—A Living Memorial to the Holocaust, explores the legacy of history's deadliest mass murder site. More than 700 original objects and 400 photographs are on display, many for the first time in North America. Among the artifacts: personal possessions, fragments of a barrack, a gas mask used by the SS, and an original German-made Model 2 freight wagon used for the deportation of Jews to the ghettos and extermination camps in occupied Poland. 36 Battery Pl. (1st Pl.), 646-437-4202, mjhnyc.org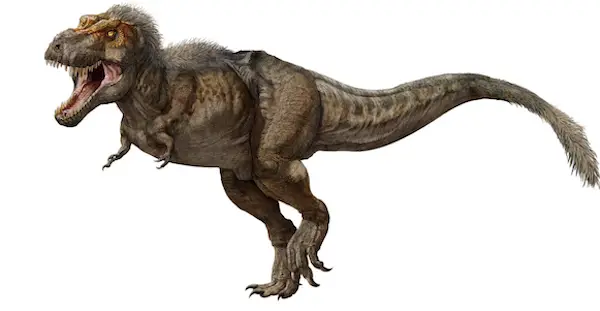 (Now-8/9/2020) T. rex: The Ultimate Predator at the American Museum of Natural History. Visitors will encounter a massive, life-sized model of a T. rex with patches of feathers—which, as scientists now know, were likely present on nearly all non-avian dinosaurs (all dinosaurs other than birds)—as well as reconstructions of a fluffy T. rex hatchling and a four-year-old juvenile T. rex; a "roar mixer" where visitors can imagine what T. rex might have sounded like by blending sounds from other animals; a shadow theater where a floor projection of an adult T. rex skeleton will come to life; and a magnetic wall where visitors will be tasked with placing various tyrannosaur family members in the correct time period. They will also encounter a life-sized animation of T. rex in the Cretaceous and explore real data from fossil specimens, CT scans, and microscope images at a tabletop Investigation Station. In collaboration with HTC VIVE, the Museum will present V. rex (working title) as its first interactive, multi-player virtual reality experience. Visitors will team up to build a T. rex skeleton bone by bone and then watch as it comes to life in what is now Montana, as it was 66 million years ago.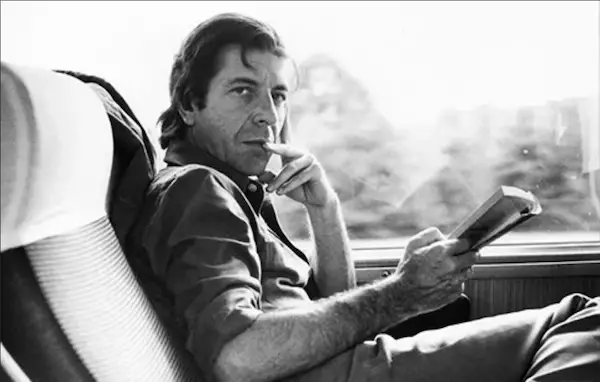 (Now-9/8) Leonard Cohen: A Crack in Everything at The Jewish Museum is the first exhibition entirely devoted to the imagination and legacy of the influential singer/songwriter, man of letters, and global icon from Montréal, Canada. The exhibition includes commissioned works by a range of international artists who have been inspired by Cohen's style and recurring themes in his work, a video projection showcasing Cohen's own drawings, and an innovative multimedia gallery where visitors can hear covers of Cohen's songs by musicians such as Lou Doillon; Feist; Moby; and The National with Sufjan Stevens, Ragnar Kjartansson, and Richard Reed Parry, among others.
(Now-7/10) Implicit Tensions: Mapplethorpe Now at The Solomon R. Guggenheim Museum. Robert Mapplethorpe, one of the most critically acclaimed and controversial American artists of the late 20th century, is represented in great depth in the Guggenheim's collection. In 1993 the museum received a generous gift of approximately two hundred photographs and unique objects from the Robert Mapplethorpe Foundation, creating one of the most comprehensive public repositories in the world of this important artist's work. In 2019, 30 years after the artist's death, the Guggenheim will celebrate the sustained legacy of his work with a yearlong exhibition in two sequential parts in the museum's Mapplethorpe Gallery on Tower Level 4.
(Ongoing) Faith and Empire at the Rubin Museum. Religion has influenced and empowered countless political leaders throughout history, and Tibetan Buddhism is no exception. "Faith and Empire: Art and Politics in Tibetan Buddhism" is the first exhibition of its kind to explore Tibetan Buddhism's dynamic political role in the empires of Asia from the 7th to the early 20th century. Artwork highlights include a set of 8th-century gilt-silver drinking vessels from the Tibetan Empire; an early 13th-century wrathful icon made of silk and ornamented with tiny seed pearls; a 4 ½-foot-tall 680-pound gilt-bronze bodhisattva from the early 15th-century Ming court; and a 19th-century 8-feet-wide Mongolian depiction of the final battle against the heretics and nonbelievers. The exhibition is arranged chronologically, beginning with the Tibetan Empire in the 7th century, and includes sections on the Tangut kingdom of Xixia, the Mongol Empire, the Chinese Ming dynasty, the rule of the Dalai Lamas, and the Manchu Qing dynasty.
(Now-7/28) Made in New York City: The Business of Folk Art at the American Folk Art Museum. Folk art may seem like something that flourishes best in isolated areas, but it's been a vibrant tradition in the heart of New York City for centuries. In fact, many objects associated with the heartland were originally manufactured by artisans here. A new show uses some 100 works by self-taught artists to tell the story of how New York became the commercial and financial capital of the country, as seen through the lens of the folk art that was made here. From stoneware cast in the West Village to advertising figures made on Canal Street to weathervanes forged in the Bronx to carousel animals carved on Coney Island, see how New York City was the center of it all.
(Permanent) The Jim Henson Exhibition at the Museum of the Moving Image celebrates the life and legacy of the famed Muppet creator, exploring both his prolific career and the enduring effect his work has on pop culture to this day. Visitors will learn more about the creation of such beloved works as The Muppet Show, Sesame Street, Fraggle Rock, The Dark Crystal, and Labryinth, as well as discover the cutting-edge experimental works Henson made throughout his career.

(Now-6/23) A City for Corduroy: Don Freeman's New York, now open at the Museum of the City of New York, presents the gamut of Freeman's New York work, from his lively and humane depictions of ordinary New Yorkers and the city in the 1930s, to his illustrated scenes of the Broadway backstage, to his children's books inspired by the city, including not just the beloved children's Corduroy  books but also Pet of the Met and Hattie the Backstage Bat. The exhibition features drawings, paintings, publications, and prints, as well as the artist's original studies and sketches of Corduroy and other characters.
June NYC Comedy
(6/14-6/15) Aziz Ansari's Road To Nowhere stops at Radio City Music Hall.
PLUS
(6/6-6/7) Jerry Seinfeld at the Beacon Theater (7 & 9:30pm)
(6/7) SNL's Chris Redd at Carolines 7:30, 10pm
(6/7-6/8) Derek Gaines at Gotham Comedy Club
(5/30-6/1) WellRED Comedy: Trae Crowder, Drew Morgan, & Corey Forrester at Carolines.
(6/9) Christine Gambito at Gotham Comedy Club.
(6/13-6/16) 30 Rock's Tracy Morgan at Carolines. 
(6/21-6/22) Josh Wolf at Gotham Comedy Club
(6/28-6/29) Jessica Kirson at Gotham Comedy Club
June NYC Kids 
(6/1-9/8) Above & Beyond: The Ultimate Flight Exhibition at The New York Hall of Science, NYSCI's summer exhibition uses flight simulation, augmented reality, touch tables, design and skill challenges, virtual reality and more to immerse visitors in the wonders of flight, space travel and aerospace innovation, design and technology. Above and Beyond is presented by Boeing and produced by Evergreen Exhibitions in collaboration with NASA and the Smithsonian's National Air and Space Museum.
PLUS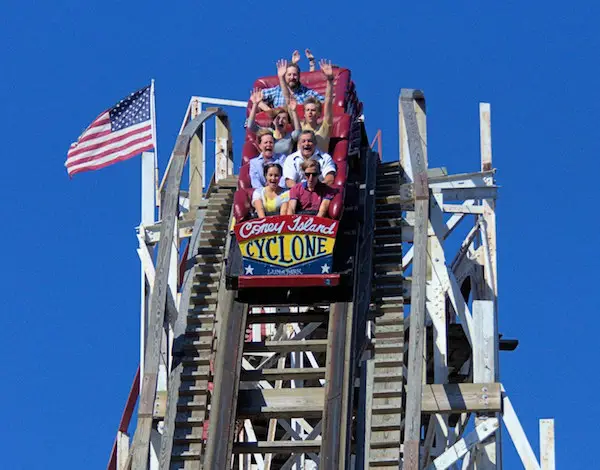 (Ongoing) Luna Park in Coney Island is open!! Grab the family, get a Luna pass and ride the Cyclone, the Cozmo Jet, stroll the beach with a hot dog, and more!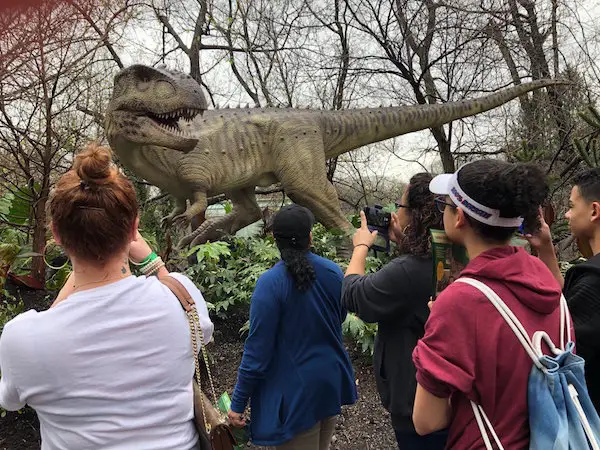 (Now-11/3) Kids of all ages will want to check out the new Bronx Zoo Dinosaur Safari.  It's the biggest, most realistic dinosaur safari ride in America. Travel back in time on a guided tour to learn about dinos of the past and descendent animals of the present. The experience will take riders through 2 acres of woods, in which they will meet animatronic dinosaurs, including two 40-foot-long T. rexes, a 60-foot-long herbivore called Omeisaurus, and the Spinosaurus, one of the largest carnivorous dinosaurs to ever exist.
The Smash Dash game at Ripley's Believe It or Not! Times Square will keep kids on their toes! Keep your reflexes sharp, in this all-new race against time. Here is a coupon!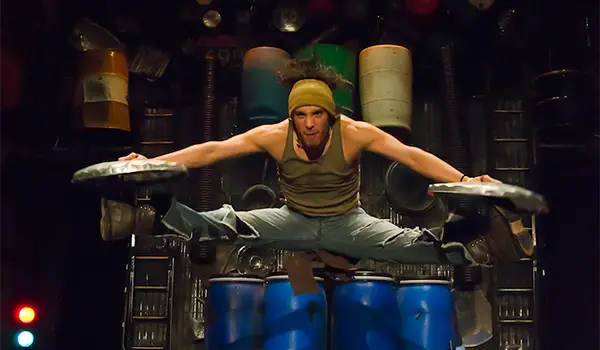 (Ongoing) Exhilarating Family Fun at Stomp NYC. Special discount packages available!
(Ongoing) Aspiring scientists and astronauts will want to explore the New York Hall of Science in Queens, brimming with interactive exhibits (plus an outdoor playground).
(6/1-9/30) That's right, it's rosé all day once again. Rosé Mansion is back for another summer residency in NYC after a successful run last year. The designs in all 14 rooms will be brand-new, and the mansion will be twice the size of last year's iteration. You'll get tastings of 8 different pink wines as you travel through a champagne ball pit, a mini-theme park called Roséland, and a tree house! There will also be two different rosé wine bars where you can hang out, plus grub from Taco Dumbo on hand.  111 W. 32nd St., rosewinemansion.com, @rosewinemansion
Do It for the Gram: 19 Instagrammable Exhibits in NYC.
June NYC Food, Music & Nightlife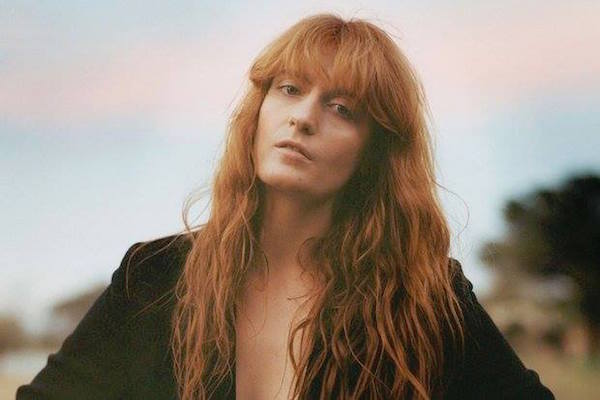 (5/31-6/2) Music fans gather for the Governor's Ball 2019 at Randall's Island Park, with a lineup including headliners Florence + the Machine, Nas, The Strokes, Kacey Musgraves, Lily Allen, and more.
(6/4) George Clinton will perform with Parliament Funkadelic at Central Park Summerstage. Read here for more information on Where to Find Outdoor Concerts This Summer in NYC.
(6/4) BRIC Celebrate Brooklyn! Festival kicks off with a Patti LaBelle concert at Prospect Park Bandshell. 8pm. FREE!
(6/7-6/8) Empire of the Sun at the newly reopened Webster Hall.
(6/8) Dance up a storm at The 35th Annual New York Salsa Festival at Barclays Center in Brooklyn.
(6/8) Bacon and Beer Classic NYC takes place this year at Brooklyn Mirage. Get tickets here.
(6/9) Brews Cruise with Circle Line. Take craft beer tasting to the next level and set sail for a unique New York City beer experience! Circle Line is hosting a craft beer festival like no other aboard our famous sightseeing tour. Our take on the standard NYC "booze cruise" is a unique craft beer tasting event featuring music, seasonal food pairings, and stunning views of the New York City skyline. 2pm-4:30pm.
(6/10-8/12) Movie Nights at Bryant Park return on Monday nights, starting with a screening of Big. FREE. Seating begins at 5pm, movies at sunset.
(6/14) Brew at the Bronx Zoo. Round two is going to be bigger and better. From 6 to 7:30 p.m. grizzly bears, giraffes, lemurs, sea lions and more will be on exhibit. Stop by and see your favorites before the unlimited beer tastings begin. At 7 p.m. they'll start pouring samples of over 100 varieties of wine and beer so you can find a new favorite or enjoy a classic.
(6/14, 6/15) Ariana Grande at Barclays Center.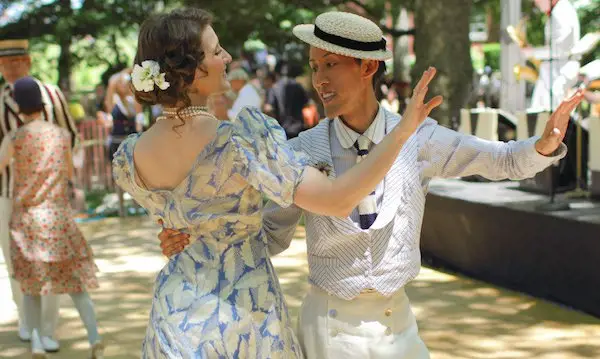 Photo: Flickr/Paul Stein
(6/15-6/16) Jazz Age Lawn Party at Governors Island. (If you miss it this time around, there's one more weekend 8/24-25.)
(6/15) Death Cab for Cutie at Forest Hills Stadium.(6/17) Egg Rolls, Egg Creams, and Empanadas Festival at the Museum at Eldridge Street.
(6/18-6/19) Ariana Grande at Madison Square Garden. 
(6/18 Billie Eilish: When We All Fall Asleep Tour stops at Pier 17.
(6/19) Billie Eilish also plays the next day at Radio City Music Hall.
(6/19) Dido at Terminal 5.
(6/20-6/22, 6/25-6/26) Regina Spektor does a residency at Broadway's Lunt-Fontanne Theatre.
(6/21) Joy of Sake New York takes place at Metropolitan Pavilion. Check out a record 478 sakes, and 19 top restaurants. 6:30-9:30pm.  joyofsake.com
(6/22) Punk Island 2019 on Randalls Island, with Days N Daze, All Torn Up!, Anxious? Anxious!, The Black Clouds, Color Killer, Cruel Children, Dead Empires, Dental Damage, Four Eyes, Hysteria, Intercourse, Locked in a Vacancy, Maintenance, NCM, Netherlands, RBNX, Shots Fired! Shots Fired!, Teenage Bigfoot, and many more. 10am.
(6/22) An Intimate Evening with Anderson Cooper & Andy Cohen at the Beacon Theatre. 
(6/22) Diana Ross at Radio City Music Hall. 
(6/22) Mermaid Parade at Coney Island. The Mermaid Parade is the nation's largest art parade and one of New York City's greatest summer events.
(6/21) Slothrust/And the Kids/Weakened Friends at Industry City. Click here for more information on Summer Concerts in Industry City.(6/22) The Lumineers at Forest Hills Stadium.
(6/23) The Head & The Heart, Young the Giant, Fitz & the Tantrums at Forest Hills Stadium.
(6/23) Dead & Company at Citi Field.
(6/23) Porch Stomp, A Free Festival of Americana Folk Music and Dance on Governors Island.
(6/26) It's the 50th annual anniversary of Stonewall and World Pride Week; today is Opening Ceremony. Click here for more information on Where to Celebrate Pride 2019 in NYC.
(6/27) Circle Line's Rockin the River Cruises series kicks off with ZOSO: The Ultimate Led Zeppelin Experience. ZOSO embodies the tightly wound talent of Page, Plant, Bonham and Jones from appearance to playing style, employing vintage instruments, compelling stage personas, and astounding visual imagery to recreate the music, magic and mystery of a real Led Zeppelin concert. The band's 2,400 live shows around the world have included slots at major festivals including Bonnaroo and Rib America Fest. Leaves 7:30pm. Get tickets here.
(6/27) NYCGMC Performs Quiet No More: A Choral Celebration of Stonewall50 at Carnegie Hall. 
(6/28-6/29) Hugh Jackman: The Man, The Music, The Show at Madison Square Garden.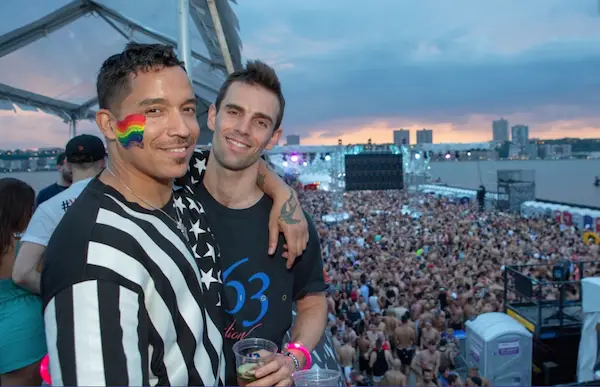 (6/29-6/30) The culmination of WorldPride festivities takes place on Pride Island, with a star studded lineup including the iconic Grace Jones, Teyana Taylor, Pabllo Vittar, Kim Petras, Amara La Negra, and DJs Johnny Dynell, Abel, and Morabito. Melissa Etheridge will give a special performance in Times Square for the closing ceremony. 2019-worldpride-stonewall50.nycpride.org/events/pride-island
Find more at City Guide and Metrosource's WorldPride Guide.
June NYC Sightseeing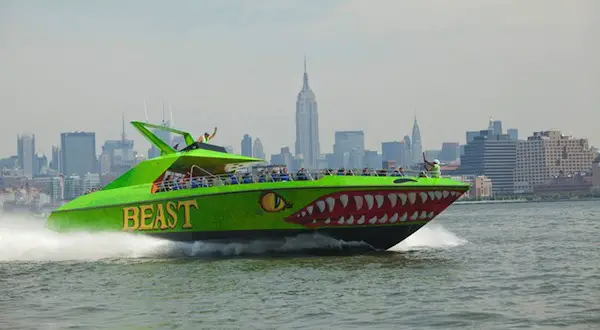 (Ongoing) See the NYC skyline like never before when you ride THE BEAST Speedboat Ride.
PLUS
(6/4) A Taste of Times Square returns! Great food, swing dancing lessons, and more!
(5/29-8/19) The popular Shakespeare in the Park program returns to Central Park. This year's productions include Othello and Twelfth Night.  
June NYC Ongoing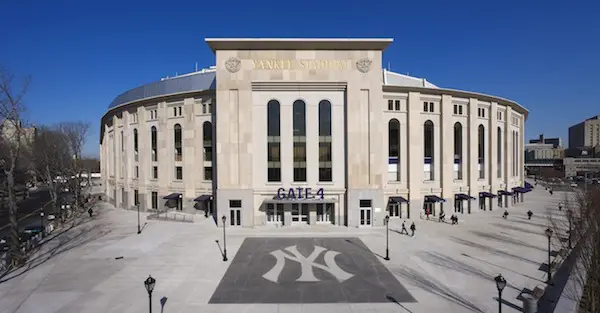 (ongoing) Baseball season is here! Take a Yankee Stadium Tour!
PLUS
Bring a loved one to take in the breathtaking view at Top of the Rock. 
Visit the sites of Friends, Seinfeld, Trainwreck, Gossip Girl, Sex and the City, and many other NYC film sites with On Location Tours. 
Learn more about the fascinating history of New York City's Financial District with Wall Street Walks tours.
Grab a photo with Taylor Swift, One Direction, Lady GaGa , Don Draper, Johnny Depp and many more of your favorite celebrities at Madame Tussauds New York.
Zip up 100 stories in 60 seconds and see New York City atop One World Observatory.
Explore New York City from the best vantage points with Helicopter Flight Services Tours. Choose from four different itineraries.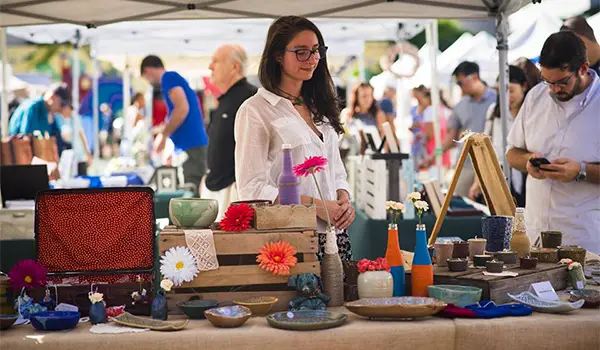 (6/2) Every Sunday on the Upper West Side you can find Grand Bazaar NYC, the city's largest curated market—and most distinctive! You'll find local artists and vintage/antique dealers with one-of-a-kind fashion, crafts, collectibles, and handmade jewelry. (There's also some mighty tasty artisanal treats). Sunday, June 3rd is the NYC Handmade Bazaar, where you'll find one-of-a-kind fashion, art, furniture, skincare, jewelry, pottery, stationery, leather bags, and more.
New York Weather in June 
June is also a great time to be in New York weather-wise, as the conditions tend to be comfortably warm and without extremes. The average daily high on June 1 is a nice 74°F (23°C), working its way up to 83°F (28°C) by June 30. Average lows at the beginning of June are 64°F (18°C), and by the end of the month nights are only getting down to about 68°F (20°C). June tends to be a dry month, with less precipitation than May (there's an average of 13 rainy days for the month, meaning packing an umbrella is a smart call). Look for an average of about 4 inches of rain, most of it spread across June in light or moderate amounts.
=============================
Some of the new afternoon cakes and coffee drinks from Augustine.
Photo: Melissa Hom
Every month in New York, there are a bewildering number of new dishes to eat, drinks to imbibe, and food-themed events to attend. Often, the hardest part is just figuring out what's really worth your limited time. So Grub Street kicks off each month with a curated selection of dishes, drinks, and events that should absolutely be on your agenda. Make your plans now.
1. Spend a summer Friday eating Austrian cakes and sipping on Austrian coffee drinks.
Since taking over the kitchen at Augustine, the Bâtard chef Markus Glocker has added Austrian accents to the restaurant's menu. The latest provides you an entirely new reason to go to the restaurant: an afternoon menu that's meant to bring a slice of Viennese café culture to New York. Called Kaffee & Kuchen, it includes Viennese coffee drinks like the Fiaker ($11) — a double espresso with demerara sugar, rum, and whipped cream — and the Franzisknaer ($7) — black coffee with vanilla whipped cream and cocoa nib. But most importantly, there are seven desserts on the menu for your afternoon cake time. There's a kardinal schnitte with meringue, French biscuit, and coffee mousse; an esterházy torte ($12) with hazelnut and almond dacquoise and vanilla butter cream; and, of course, apple strudel ($12) with rum raisins and crème fraîche ice cream.
2. Set aside a Sunday for brunch at Oxalis.
New York critic Adam Platt praised the pop-up turned restaurant Oxalis for its creative cooking, and the regularly evolving carte blanche menu is, at $60, one of the better dinner investments you can make. Soon you'll find an even better bargain during the weekends. On June 16, the Prospect Heights restaurant will serve its first Sunday brunch, offering a $30 menu of four dishes like fingerling potato hash with harissa and ramps and a spring vegetable, basil, and Idiazabal cheese salad. Those feeling less hungry can go a la carte, and order a French omelette, green blueberry clafoutis, and other dishes.
3. Drink local beer on a shuttle out to the Rockaways.
It's officially beach season. (Which also means that, yes, it is pina colada season.) For New Yorkers who don't run away to the Hamptons or further afield, it's always of a question, how can I be minimize my effort when getting to the beach? Rockaway Brewing Co. now has a new answer for summer 2019: a shuttle between its breweries in more centrally located Long Island City and Rockaway Beach. Called the "Brew Cruiser" (tickets are $20), it'll run six loops a day starting tomorrow. It's not the first shuttle service out to the beach, but it is first one to offer beer on the bus that's brewed by the service's operator. And once you're at the beach, you can stop by one of your favorite spots.
4. Go to a festival that's entirely devoted to IPAs.
Hop heads take note: On June 22, Other Half, a.k.a. New York's hottest brewery, will host its second festival dedicated to all things IPA. Called Green City, the event brings more than 70 brewers to Industry City, including Mikkeller, Alchemist Beer, Firestone Walker, Half Acre, local favorites like Grimm, and many others. To top off the pint, they've also brought on NY Wrestling Connection to provide the entertainment, Ends Meat will be roasting pigs, and Excell's Kingston Eatery will serve jerk chicken. General admission (tickets are $100) gets you four hours of as many beers are you like, as well as access to Industry City's food court and the wrestling courts. The all-in tickets have already sold out, so if you like your beer bitter you might want to act fast.
5. Check out a new Chinatown spot that serves Hakka rice rolls.
When it comes to rice rolls, Grub's official opinion has been made very clear: the more the better. Chinatown already has a handful of street vendors and shops specializing in the treat, including the buzzy Joe's Steam Rice Roll and the more recently opened and just as great Yi Ji. But what about other kinds of rice rolls? A couple weeks ago, a very small shop called Hak Box opened on East Broadway, serving not Cantonese but Hakka-style rice rolls ($2.50). These are big and tightly wound in a spiral so they're shaped more like spring rolls, and you'll find the familiar flavors of dried shrimp, pork, and scallion seeds. The three item menu is rounded out by tofu ($5 for two pieces) and dumplings ($4 for three pieces).
6. Check out new restaurants from one of the former chefs of Dover and the owner of Breads Bakery.
Breads Bakery and the now closed Dover didn't have much of anything in common, except that they both had big impacts on the New York dining scene during this decade. (Dover helped shape a certain style of Brooklyn neighborhood restaurant, and Breads Bakery's babka became an instant New York classic.) Now, two of the people behind those two places are opening new restaurants this month. The chef Joe Ogrodnek, who went on hiatus after Dover closed, is back with Floret, an all-day restaurant in the Sister City hotel in which he is a partner. Together with Andrew Witcomb, he's created a casual menu of tastes like flatbread with crushed fava beans ($10), sandwiches included roasted lamb with tapenade ($15), and dishes like merguez with crushed chickpeas ($16). The restaurant opens for day-time service on June 3, with brunch and dinner following later in the month. (It also is cash-free, a practice some argue is discriminatory.) A few days later on June 8, Breads Bakery owner Gadi Peleg will open Lamalo in the Nomad neighborhood. The flatbread laffa will be a signature, and the focused dinner menu will include dishes like Shabtai-style fish ($32) in chickpea batter  while lunch will mean skewers.
7. Go support Hot Bread Kitchen's new space in the Chelsea Market.
Hot Bread Kitchen is social enterprise disguised as bakery and incubator, with breads as great as its mission to train and support immigrant women. Now, the Harlem operation is expanding, for the first time, with a second space in the Chelsea Market. This location will function as a platform to showcase the businesses Hot Bread is incubating or has in the past. First up is Gorsha, which applies the fast casual template to Ethiopian food. Bowls are $13, and along with proteins like berbere chicken there's plenty for vegans.
8. Eat Jonathan Waxman's chicken again at a special dinner celebrating Il Buco's 25th anniversary.
Donna Lennard and crew have been celebrating Il Buco's 25th birthday — no small milestone in the restaurant world — this year with a series of dinners. On June 11, they'll host the third with chef-restaurateur Jonathan Waxman, whose much loved Barbuto closes tonight; Jams chef Ginger Pierce; Il Buco's Preston Madson, and former Il Buco Alimentari chef Justin "Short Rib" Smillie. The five-course prix-fixe ($125, reservations here) with a pasta from Smillie and Waxman's famous chicken with potatoes as the main. So, hey, at the very least you can go eat Barbuto's chicken if you didn't get one last chance to go.
9. Go to a talk with the great cookbook author Madhur Jaffrey.
Madhur Jaffrey is a living legend in the world of food; her cookbooks on Indian food are essential for all home cooks. On June 4, she'll pop by the 92nd Street Y for a discussion (tickets are $29) with Eater's Sonia Chopra on immigration and food as well as her latest book, Madhur Jaffrey's Instantly Indian Cookbook. (Jaffrey has prolifically covered various aspects of Indian cooking, and the Instant Pot has been adopted by home cooks who find its particularly useful for Indian food.) After discussing spice needs and butter chicken, Jaffrey will stick around for a book signing.
10. Or one by the Chicago researcher who investigated the real origins of American pizza.
Speaking of the 92nd Street Y, there's an event pizza geeks won't want to miss. Earlier this year, the Chicago researcher Peter Regas revealed evidence that upends the story about pizza in America. Long story short: his work suggests some very important people were left out, and that Lombardi's was not America's original pizzeria. On June 6 at 7 p.m., he'll head to the 92nd Street Y (tickets are $35) to talk with Scott Wiener, king of the New York pizza geeks, about the research. There will be pizza, but why not head over to Mama's Too or further uptown to Patsy's after?
11. Eat French sandwiches all month long.
All month long, wine bar La Compagnie des Vins Surnaturels will operate a French sandwich shop at 253 Centre Street. It'll be open Monday through Friday from 11 a.m. through 2 p.m., or until sandwiches sell out, and everything to eat is $10 (cash only). There are four thoroughly French options: brown) butter and ham on baguette, comte and caramelized onion, marinated artichokes with sundried tomato tapenade and arugula, and duck confit with porcini mayo and pickled mustard.
12. Eat at great restaurants supporting Edible Schoolyard NYC.
Tomorrow, Edible Schoolyard NYC will launch its annual summer fundraising effort in conjunction with restaurants around the city. The restaurants will donate a portion of the proceeds from particular dishes or drinks, as well as hosts events. They're also all places you'd go to any ways, so why not? The participating restaurants include Cosme and Atla, from June 17 to 21; Ferris, which is donating all sales of a special on June 21; Momofuku Ssäm Bar, where $1 of every spring white truffles and fried cauliflower as well as glazed St. Louis ribs sold in June will go to the effort. Check out the full list of restaurants here.
===========================================
Explore Free Events at Lincoln Center JUNE 2019
Free performances and events all across campus, all year long, all for free!
New York Philharmonic
Concerts in the Parks – Van Cortlandt Park
Tuesday, June 11, 2019
Van Cortlandt Park
Walk north along Broadway until you reach Manhattan College Parkway, use the steps to enter the park, and continue walking north until you reach the parade grounds. For weather and other… Learn More
Free
New York Philharmonic
Concerts in the Parks – Central Park
Wednesday, June 12, 2019
Central Park
Walk north along Broadway until you reach Manhattan College Parkway, use the steps to enter the park, and continue walking north until you reach the parade grounds. For weather and other… Learn More
Free
New York Philharmonic
Concerts in the Parks – Cunningham Park
Thursday, June 13, 2019
Cunningham Park
Cunningham Park, Queens Enter at 193rd Street, near 81st Avenue or Union Turnpike. Concert site is at 193rd Street Field. For weather and other updates, call the Concert Information Hotline… Learn More
Free
Malik Djoudi
David Rubenstein Atrium at Lincoln Center
Atrium 360°
France Rocks Festival: Malik Djoudi and Halo Maud
Thursday, June 13, 2019
David Rubenstein Atrium
The France Rocks Festival returns with an atmospheric electro-pop double-bill featuring the melodically brilliant Malik Djoudi and the hypnotic, ethereal sounds of singer/musician Halo Maud. Learn More
Free
New York Philharmonic
Concerts in the Parks – Prospect Park
Friday, June 14, 2019
Prospect Park
Long Meadow Ballfields, Prospect Park, Brooklyn Enter at Grand Army Plaza, Prospect Park West at 9th Street, or Bartel-Pritchard Circle at the intersection of Prospect Park West, Prospect Park… Learn More
Free
New York Philharmonic
Free Indoor Concert in Staten Island
Sunday, June 16, 2019
St. George Theatre on Staten Island
Tickets are free, but required for this event. Ticket distribution information will be announced at a later date. For accessibility information, please contact Vincent Innocente… Learn More
Free
The Metropolitan Opera
2019 Summer Recital Series
June 10–19, 2019
Brooklyn Bridge Park
The Met's popular concert series in New York City parks in all five boroughs kicks off on Monday, June 10, at SummerStage in Central Park, with an evening of arias and duets from a variety of… Learn More
Free
Chris Lee
David Rubenstein Atrium at Lincoln Center
Atrium 360°
The True Value of K-pop
Wednesday, June 19, 2019
David Rubenstein Atrium
Since opening its doors in 1995, SM Entertainment has continuously expanded and redefined the Korean music industry through the company's signature innovation: Culture Technology. In light of… Learn More
Free
Barton Hartshorn
David Rubenstein Atrium at Lincoln Center
Atrium 360°
France Rocks Festival: Barton Hartshorn and Sophie Auster
Thursday, June 20, 2019
David Rubenstein Atrium
Experience the warm vocals and '70s Americana flavor of English-born, Parisian-based singer-songwriter Barton Hartshorn. Learn More
Free
David Rubenstein Atrium at Lincoln Center
Atrium 360°
France Rocks Festival: KOKI NAKANO + ¿QUE VOLA?
Nø Førmat! 15th Anniversary
Thursday, June 27, 2019
David Rubenstein Atrium
Celebrate the 15th anniversary of the Nø Førmat record label with ¿Que Vola?, the unique musical project that brings together seven of France's best young jazzmen with a… Learn More
Free
New York Music Month Lincoln Center Tour
June 1–29, 2019
David Rubenstein Atrium
June 2018 is New York Music Month (NYMM) – the first-ever citywide celebration of New York City's diverse music ecosystem, across all five boroughs. It is produced by the New York City… Learn More
Free
================================
June is busting out all over. Check out upcoming New York talks and events, including lots of programming around WorldPride, which will bring in millions of celebrants from across the globe to mark the 50th anniversary of the Stonewall Riots.
Saturday, June 1
Join a physicist, a neuroscientist, and a linguist as they explore the enigmas of time: does it actually flow? Is the past-to-future sense of time real, or a quality imposed by the human brain? And, how do neurological afflictions change the perception of time? NYU Skirball Center.
One Day University explores how the great rivalry between Leonardo and Michelangelo, who were dissimilar in temperament, beliefs, and approach, contributed to the creation of some of the most important artworks the world has ever seen. (After that, ODU turns it attentions to the rivalry between Tesla and Edison, illuminating how the War of Currents ultimately played out.) Fordham University.
Join a 24-hour marathon reading of the Mueller Report. New venue The Arc in Queens will host Americans of every stripe, including a few special guests, staying up all night with the Special Counsel investigation (2017–2019).
Our senses aren't designed to give us accurate representations: they're there to help us survive. Using the latest science, a group of neuroscientists and philosophers join the World Science Festival at the John Jay College of Criminal Justice for a look at The Reality of Reality: A Tale of the Five Senses.
Sunday, June 2
The World Science Festival delves into the dilemma of
"curing" deafness and blindness
. Deaf actor Marlee Matlin and blind echolocation teacher Daniel Kish join two vision and
hearing
researchers to look at the latest science, which has the potential to reduce the diversity of human experience—for better or worse? 
New-York Historical Society
.
The World Science Festival, the moral mind, and Michael Pollan on acid highlight our picks for the best smart things to do in NYC this week.
Monday, June 3
"Very vindictive and perverse in his temper and conduct" was the contemporary impression of a president who would go on to be impeached. If it sounds familiar, it's because there are many striking parallels between our 17th and 45th presidents. Hear from author Brenda Wineapple as she discusses her new book, The Impeachers: the Trial of Andrew Johnson and the Dream of a Just Nation. She's joined by Columbia history professor and author Eric Foner. Graduate Center, CUNY.
Tuesday, June 4
Berkeley neurobiology, psychology, and cognitive science professor David E. Presti talks about his latest book, which opens up new fronts for the study of science and Buddhism. Presti gets into the ways anomalous phenomena (past life memory, near-death experiences, telepathy, clairvoyance, and the like), if we can get past our biases, can contribute to our understandings of consciousness and reality. Book Culture.
Pulitzer Prize finalist Suketu Mehta (Maximum City) argues that the West isn't being destroyed by immigrants, but by its fear of them. He'll speak at the New York Public Library—Stephen A. Schwarzman Building on his new book, "an immigrant's manifesto," which looks into the climate change and civil strife that are making migration an ever more-pressing global matter. Mehta will be joined Tuesday by artist and writer Molly Crabapple; he'll also be at the Center for Jewish History on Thursday.
Drink up at this annual lecture and tasting, which will focus on sake and the unique vessels in which it's drank and served. Japan Society.
Wednesday, June 5
Join spoken word artist and internet sensation Shane Koyczan for a (Le) Poisson Rouge  evening of poetry informed by a multi-media skill set that runs from video to operatic and otherwise musically performed works.
Best-selling author Steven Waldman looks back at the "brutal persecution of Catholics, Baptists, Mormons, Quakers, African slaves, Native Americans, Muslims, Jews and Jehovah's Witnesses" along the way to the formation of our distinctive form of religious liberty. New York Society for Ethical Culture.
Take a break from the ominous reports on the state of our planet with marine ecologist Jeremy Jackson. The former "Dr. Doom" comes to SciCafe at the American Museum of Natural History to explain the effective scientific solutions that could counterbalance the perils facing our seas.
Thursday, June 6
Go behind the screen at this conversation with "queer new wave" filmmaker Cheryl Dunye. Graduate Center, CUNY.
Poet Claudia Rankine brings her first published play, The White Card, to the New York Public Library—Stephen A. Schwarzman Building for its New York premiere. An exploration of "conceptions and constructions of whiteness" in a staged reading will be followed by a talkback with Rankine.
Slate Day, the science of color, and 50 years of Pride highlight our picks for the best smart things to do in NYC this weekend.

Friday, June 7
In a special PRIDE month celebration, singer-songwriter Stephin Merritt (The Magnetic Fields), comedian Bowen Yang (High Maintenance, SNL) and rapper Nappy Nina join this month's variety jam at 44 Charlton. Come for the cheap drinks. Stay to become part of the spontaneous genius with host Julian Fleisher. The Greene Space.
Challenge your historical assumptions as author Philip Padgett tells the true story of Advocating Overlord: The D-Day Strategy and the Atomic Bomb. Soldiers', Sailors', Marines', Coast Guard and Airmens' Club.
Amber Scorah tells the dramatic story of her life as a third-generation Jehovah's Witness, her illicit proselytizing in China, and what it was like to lose faith and have to start from scratch in her 30s in New York City. The Strand.
Saturday, June 8
Get the back story on some of the most impressive architecture of the Upper West Side on an artist-oriented walking tour that takes in Carnegie Hall, the Art Students League, and the West 67th Street Artists Colony. Along the way you'll learn how 1800's European utopian ideas inspired NYC.
We hope you're slated to attend Slate Day in NYC, a day full of live podcasts, conversations, and experiences with Slate's contributors and special guests. SVA Theatre.
Columbia University's Making and Knowing Project looks at art and the natural world with Sato Sakura Gallery, which specializes in traditional Japanese Nihonga—a painting method that makes use of natural minerals. Fine Japanese tea and tea treats follow a talk and demonstration. 
Sunday, June 9
Learn more about Primo Levi, Kim Jong Un, and pagan rights among our picks for the best smart things to do in NYC this week.
Monday, June 10
Get insights into Lisa Brennan-Jobs' childhood and relationship with father Steve Jobs as she discusses her new book, Small Fry. The National Arts Club.
Acclaimed travel writer Robert Macfarlane sets his sites beneath surfaces. Join him for the U.S. launch of his new book, Underland, which moves through epochal time. Travel along from the birth of the universe through tree communication networks, the prehistoric art of Norwegian sea caves, the catacomb labyrinth beneath Paris, and other places usually kept in the dark. Macfarlane will be joined in conversation by Philip Gourevitch (We Wish to Inform You That Tomorrow We Will Be Killed with Our Families.) Greenlight Bookstore.
Tuesday, June 11
University Open Air, a free, three-week series of classes, kicks off in Brooklyn this week. Among the lecturers will be journalist Nadia Batool Bokhari, who over the next three Tuesdays will look at the foundations of Islam, and how a few radicals have obscured the religion's message. Prospect Park.
Five of the award-winning female writers of Late Night with Seth Meyers come together to talk about what it's like to produce the show, and to be television writing pioneers. Expect references to the segment "Jokes Seth Can't Tell." Paley Center for Media.
Wednesday, June 12
Hear directly from immigrants about their lives and experiences at This Alien Nation. Author Alexander Chee (How to Write an Autobiographical Novel) will be among the luminaries. Public Theater.
Author and legal scholar Jay Wexler talks about his adventures with religions filed under "other," as collected in his forthcoming book Our Non-Christian Nation: How Atheists, Satanists, Pagans, and Others Are Demanding Their Rightful Place in Public Life. Wexler will speak with filmmaker Penny Lane as he points out the need for diversity and tolerance in the public square, at least if we have ambitions toward long-term social peace. The Strand.
As WorldPride approaches NYC, catch a session of "Optics" that looks back at the 1969 Stonewall Riots and considers how that legacy "has contributed to a visual language of queer resistance over the last 50 years." International Center of Photography (Museum).
To commemorate the centennial of Primo Levi's birth, writers, performers, and scholars gather for a multilingual marathon reading of Levi's seminal memoir, published just three years after he was liberated from Auschwitz. The event is expected to last eight hours. ew York Public Library—Stephen A. Schwarzman Building.
Thursday, June 13
Kim Jong Un was brilliant enough that he could drive at age 3, at least according to official documents of the Democratic People's Republic of Korea. Learn the truth about Trump's BFF from Anna Fifield, Beijing Bureau Chief for The Washington Post, and author of the forthcoming book The Great Successor: The Divinely Perfect Destiny of Brilliant Comrade Kim Jong Un. She's joined by Asia Society Policy Institute's Daniel Russel.
Celebrity journalist Michael Wolff talks about his follow up to Fire and Fury. Siege: Trump Under Fire provides an insider's look at the investigations, family entanglements, and post-Mueller fallout as it hits the Trump White House. Wolff will be in conversation with long-time Vanity Fair editor Graydon Carter. Temple Emanu-El.
MMM
Friday, June 14: Salute the stars and stripes at this Flag Day celebration, which includes a special parade, celebration, and open house. Fraunces Tavern Museum.
Saturday, June 15: See the city's art museums in a new way on this Art Wars walking tour, which will focus on the founding of the institutions along Museum Mile, and how each museum's architecture reflects their founders and collections. Metropolitan Museum of Art.
Sunday, June 16: Bring your Dad—or anyone else—to the Museum of the City of New York for Fathers Day, where they'll be offering special private tours of the exhibitions In the Dugout with Jackie Robinson: An Intimate Portrait of a Baseball Legend and Cycling in the City: A 200-Year History. Museum of the City of New York.
Monday, June 17: Queer your Monday night by heading to Public Forum: Queer & Now, which will mark the anniversary of the Stonewall riots through music, poetry, prose and theater. Delacorte Theater.
Tuesday, June 18: Matriculate—for one night—at Underground University, which presents the hidden history of gender politics in De-Toxing Your Masculinity. Caveat.
Wednesday, June 19: Man up—responsibly—at this mindfulness session on how to cultivate powerful masculine energy that's free from domination and aggression. Rubin Museum of Art.
Thursday, June 20: Unravel a lost thread of gay history as best-selling author Naomi Klein talks about her new book, Outrages: Sex, Censorship, and the Criminalization of Love, looking at the 1857 English litigation that began decades of state repression. The Strand.
Friday, June 21: Stay late at the NYPL as their Library After Hours series celebrates Pride through talks, readings, films, games, a literary drag show, and more. New York Public Library—Stephen A. Schwarzman Building.
Saturday, June 22: Needle your way into this class on Zhen Xian Bao, or Needle Thread Pockets, a small Chinese book-like accessory made up of a series of square and rectangular containers. The Center for Book Arts.
Sunday, June 23: Repeat a phrase on your way to Chant UP, a monthly celebration of mantra music. United Palace.
Monday, June 24: "Start up" your next venture at this session with entrepreneur Kevin Ryan on founding and building great companies. Company HQ.
Tuesday, June 25: Psychoanalyze your relationships at this lecture on the science of friendships and the psychology behind the comrades we choose. Subject.
Wednesday, June 26: Find the right word as Merriam-Webster editor-at-large Peter Sokolowski discusses what the online dictionary tells us about English. New York Public Library—Grand Central Library.
Thursday, June 27: Look up at this talk on ceiling painting in the history of art. The Frick Collection.
Friday, June 28: Give your Pride celebration an artistic spin at La MaMa's Stonewall 50 festival, a June-long series of special performances; this week it's Contradict This! A Birthday Funeral for Heroes, a "pageant for the ancestors." La MaMa Experimental Theatre.
Saturday, June 29: Learn the secret language of Green-Wood Cemetery on this tour of the symbols etched into the cemetery's historic monuments.
Sunday, June 30: Close out your Pride month by heading to Times Square for the WorldPride Closing Ceremony, a final celebration of pride featuring Melissa Etheridge and other speakers and musical talents who represent the LGBTQIA+ community.
==============================
much more coming soon.