GD: Covid-19 has made much of the following event info outdated. Stay Safe.
For future NYC Events, check the tab above: "March NYC Events" It's the most comprehensive list of top events this month that you will find anywhere.Carefully curated from "Only the Best" NYC event info on the the web, it's a simply superb resource that will help you plan your NYC visit all over town, all through the month.
OR to make your own after dinner plans TONIGHT, see the tab above; "LiveMusic."
===========================================================
For the month of March we are going to try a different format – on some days we will go visual and offer a selection of the very best NYCity Instagram photos, YouTube videos, or Pinterest Pins. On other days you will find info on the Best NYC Restaurants or Top OnlineTravel Forums with NYC info. We hope you will come back often to see what's cooking here. Today it's Best NYCity Restaurants.
===========================================================
Best NYCity Restaurants
It's not difficult to find a place to eat in Manhattan. Seems like there is at least one restaurant on every block. The New York City health department inspected over 10,000 eating establishments in Manhattan alone last year. And the selection of restaurants includes cuisines from all over the world.
Finding a good place to eat is a bit harder. We could start with New York City's 72 Michelin-Starred Restaurants, but they are more suitable for those on expense accounts or celebrating a special event. No worries. There are many guides to good eating available, if you know where to look.
Here are a few of my favorite guides to the best restaurants in various neighborhoods:
=============================================================
We hope you enjoy this change of pace, then please return here April 1, and every day for our daily, hot off the presses event guide with "Only the Best" NYCity event info.
==============================================================
WFUV
=============================================================
GD: In the age of Covid-19 this info from City Guide is one of the best sources of info on What's Happening, even if it's only available in your home, and not in your favorite venue. Stay Safe.
"Most cities are nouns. New York City is a verb."—John F. Kennedy
New Yorkers and tourists alike are impacted by COVID-19, but we are resilient. Read on for the latest info about entertainment resources, restaurants still serving amazing meals, closures, and more.
NYC RESOURCES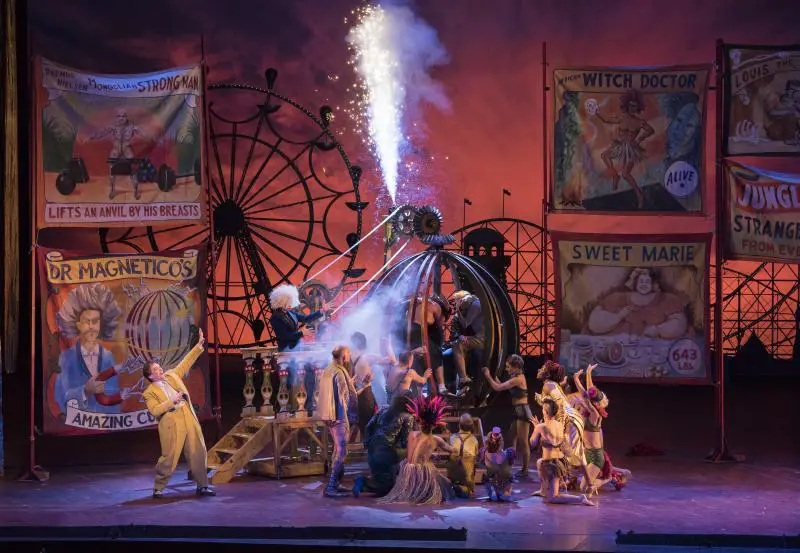 The Metropolitan Opera will be streaming operas FREE nightly.
The New York Public Library has access to more than 300,000 FREE e-books and e-audio books.
NYC Health information page for COVID-19.
NYC restaurant world information.
15 Broadway shows you can watch from home.
Broadway performances live—from stars' living rooms.
51 New York TV shows and movies.
5 eras of New York to enjoy in books and movies.
2,500 museums and galleries you can visit virtually.
Fun at-home activities for kids.
6 podcast series to help you understand New York.
Discover the best of New York, from hidden gems to iconic landmarks, through The New York Landmarks Conservancy's "Tourist in your own Town" Video Series.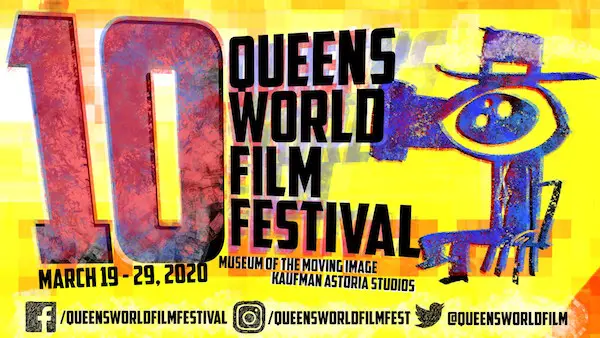 (3/19-3/29) 2020 Queens World Film Festival will be streaming online. The festival presents cinematic treasures presented in thematic blocks from filmmakers residing all over the globe—yet all engaged in similar conversations.
NYC UPDATES
On Thursday, March 12, New York City declared a State of Emergency, due to the spread of COVID-19. We are updating this page about closures as quickly as possible.
As of Sunday, March 15, NYC Mayor Bill de Blasio ordered that bars and restaurants must close to stem the spread of the novel coronavirus, but venues may expand their takeout capacity. A timeline for reopening is to be determined.
Some other travel guidance notes from the CDC:
Foreign nationals who have been in China or Iran within the past 14 days cannot enter the United States.
U.S. citizens, residents, and their immediate family members who have been in China or Iran within in the past 14 days can enter the United States, but they are subject to health monitoring and possible quarantine for up to 14 days.
On March 11, a similar policy was expanded to include 26 European countries for a period of 30 days.
On March 14, a similar policy was issued to include the United Kingdom and the Republic of Ireland.
Additionally, CDC has issued the following additional specific travel guidance related to COVID-19.
As of Monday, March 16, Governor Cuomo waived all state park fees. It's a good opportunity to go with family or friends outdoors, to city or state parks, while still observing social distancing.
NYC CLOSURES
As of March 17, The High Line is closed indefinitely.
*All Broadway shows are now closed until April 12. 
*American Museum of Natural History closed indefinitely.
*Brooklyn Bowl is closed indefinitely.
*Brooklyn Museum is closed indefinitely. 
*Circle Line service suspended through May. 
*The Color Factory is closed temporarily.
*Hornblower is closed until April 5. 
*Edge observation deck is closed temporarily.
*Intrepid Sea, Air & Space Museum is closed through March 27.
*Kings Theatre closed indefinitely.
*9/11 Memorial & Museum closed indefinitely. 
*New-York Historical Society is closed through the end of April.
*Solomon R. Guggenheim Museum closed through the end of April.
*Lincoln Center Theater closed indefinitely. 
*Whitney Museum of Art closed indefinitely.
*Metropolitan Opera is closed indefinitely. 
*Metropolitan Museum of Art is closed indefinitely. Also, this year's Met Gala has been postponed.
*Morgan Library & Museum is closed through April 30.
*Museum of Modern Art closed through March 30.
*National Geographic Encounter: Ocean Odyssey is closed through April 12.
*All NCAA March Madness tournaments are cancelled; NBA will reassess in 30 days. NHL games are suspended.
*Major League Baseball is suspending spring training and pushing back opening day.
*The Kentucky Derby will be postponed until September.
*Madison Square Garden, Radio City Music Hall, and the Beacon Theatre are closed.
*Barclays Center is temporarily closed. 
*New York Botanical Garden is temporarily closed.
*The Apollo Theatre is temporarily closed.
*The Shed is closed through March 30.
*Ripley's Times Square is closed through March 27.
*Rose Mansion is temporarily closed.
All gyms are closed, along with movie theaters and casinos.
ARTECHOUSE NYC is now temporarily closed. This pioneering digital gallery, new to Chelsea, has launched the #SupportARTECHOUSE campaign. Anytime Access passes can be purchased at a discount and redeemed for a later visit at any ARTECHOUSE location, which includes D.C. and Miami in addition to NYC. You can find this offer, as well as the option to simply donate to support the future of large-scale digital art, HERE.
==============================================================