GD: Covid-19 has made much of the following event info outdated. Stay Safe.
For future NYC Events, check the tab above: "March NYC Events" It's the most comprehensive list of top events this month that you will find anywhere.Carefully curated from "Only the Best" NYC event info on the the web, it's a simply superb resource that will help you plan your NYC visit all over town, all through the month.
OR to make your own after dinner plans TONIGHT, see the tab above; "LiveMusic."
============================================================
For the month of March we are going to try a different format – on some days we will go visual and offer a selection of the very best NYCity Instagram photos, YouTube videos, or Pinterest Pins. On other days you will find info on the Best NYC Restaurants or Top OnlineTravel Forums with NYC info. We hope you will come back often to see what's cooking here. Today it's Top Online Travel Forums.
============================================================
6 Top Online Travel Forums.
Traditional travel guides and blogs, whether online or in paper format, give you a lot of content but still have their limitations. Chances are you'll have specific questions and concerns that they didn't cover.
online travel forums (the original social media) are one of the best ways to find information you can't find elsewhere, and to find answers to specific questions. These online communities of travelers are ready and willing to offer their insights and first-hand knowledge.
Which are the best travel forums – the forums with many informed and active members who will answer your questions promptly and accurately? with moderators who will ensure that discussions stay relevant and civil?
Here are my six favorites:
> Lonely Planet's Thorn Tree
An old timer (since 1996) – you can search by destination or interest, search for a travel buddy or just have a chat. 7.1M results for "everything ever."
Search here for New York City
> Trip Advisor's Travel Board
Their motto: "Get the truth.Then go" Search by destination or interest. The New York City Travel Forum has 189K topics and the sidebar "Top questions about New York City" is very helpful.
Search here for New York City
> Frommer's Community Forums
Not as active as some other forums, but archived topics can be helpful. Search by destinations, trip ideas, tips&tools.
Search here for New York City
> Fodor's Travel Talk Forums
This is a big one with 2.1M posts for the USA and 3.9M posts for Europe and can be difficult to find what you are looking for. In order to use all the features of the forum, you will need to register.
Search here for New York City
> Flyer Talk Forums
Been around a long time. Heavy, of course, on air travel and airports. But the destinations section has a New York City forum with many posts. Unfortunately, browsing through the threads is time consuming, and the search engine is not very helpful.
Search here for New York City
> Rick Steve's Travel Forum
This is a Euro-centric Forum, so it won't be much help for NYCity. But Rick Steves and his travelers have so much good information on the site, including travel technology, I just had to list it. Be sure to use it when you travel to Europe.
Search here for technology tips
Of course, your FaceBook friends and Twitter world may be helpful too.
=============================================================
We hope you enjoy this change of pace, then please return here April 1, and every day for our daily, hot off the presses event guide with "Only the Best" NYCity event info.
=============================================================
nycpicks 5 BEST THINGS TO DO THIS WEEKEND
Newsday
At-home Broadway action from 'Stars in the House'
With Broadway gone dark until further notice, SiriusXM Broadway host Seth Rudetsky and his husband, producer-performer James Wesley, are producing "Stars in the House,"
a daily mini-show presented online only. The show features stage and screen stars such as Kelli O'Hara, Brian Stokes Mitchell, Sara Bareilles and more performing live from the healthy confines of their own homes, as well as clever conversation between the married pair.
WHEN 2 and 8 p.m. daily
INFO Streams available at actorsfund.org.
Met Opera, streaming nightly
The advent of the COVID-19 pandemic caused the Metropolitan Opera to cancel the rest of its 2019-2020 season. Buffs can still enjoy nights at the opera by viewing past performances from the Met's "Live in HD" series streamed online daily for 20 hours; the streams will also be available via On Demand apps for Apple and Amazon plus Roku devices and Samsung Smart TV. Broadcast information, updated timings and cuesheets will be posted Thursday nights. Among the performances you can catch is "La Traviata" starring Diana Damrau and Juan Diego Florez (pictured).
WHEN Programs start at 7:30 p.m. and stream until 3:30 p.m. the following day
INFO metopera.org
Take an NYC-based online yoga class
Instructor Anita Haravon (pictured) and the folks at All Beings Yoga have found a way to help the masses find inner peace by offering one-hour Live Stream Yoga sessions. Registered participants will receive a meeting link by email five minutes before each online class begins. WHEN 9:30 a.m. Saturday-Sunday and 7 p.m. Tuesday and Thursday
INFO $20 per class; register at allbeingsyoga.com
Tour the Guggenheim from a social distance
Like other museums, the Guggenheim is closed, but it's got a heck of an online presence. Visit the museum's site to hear Guggenheim staffers and radio host Roman Mars discuss the museum's architecture and to view lots of its collection or take a virtual tour via Google Arts and Culture (artsandculture.google.com)
INFO Free to view and hear; guggenheim.org
92nd Street Y performances go online only
92nd Street Y, like all other city performance spaces, has suspended its in-person programs, but you can still see its shows, many of which will be streamed live for the time being. Among the shows scheduled to stream: a 3 p.m. Sunday performance by pianist Anthony de Mare (pictured), who will be paying tribute to the iconic composer Stephen Sondheim, who just celebrated his 90th birthday.
INFO 92y.org
==============================================================
GD: In the age of Covid-19 this info from City Guide is one of the best sources of info on What's Happening, even if it's only available in your home, and not in your favorite venue. Stay Safe.
"Most cities are nouns. New York City is a verb."—John F. Kennedy
New Yorkers and tourists alike are impacted by COVID-19, but we are resilient. Read on for the latest info about entertainment resources, restaurants still serving amazing meals, closures, and more.
NYC RESOURCES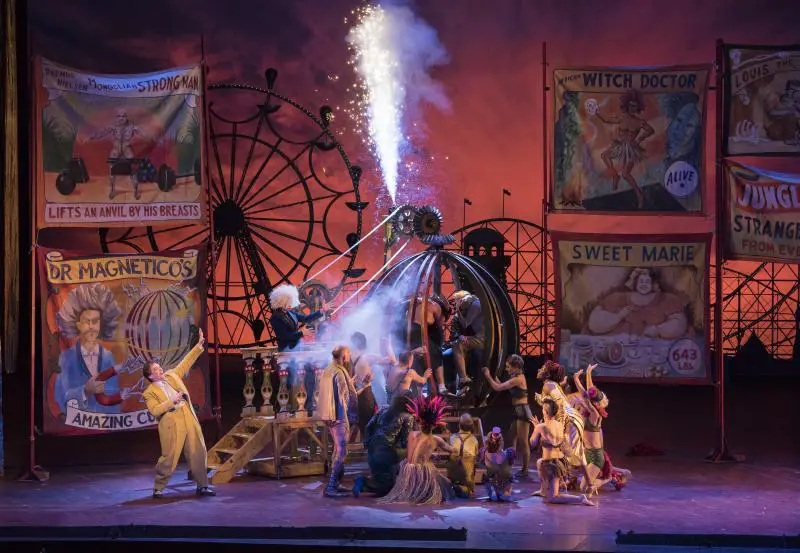 The Metropolitan Opera will be streaming operas FREE nightly.
The New York Public Library has access to more than 300,000 FREE e-books and e-audio books.
NYC Health information page for COVID-19.
NYC restaurant world information.
15 Broadway shows you can watch from home.
Broadway performances live—from stars' living rooms.
51 New York TV shows and movies.
5 eras of New York to enjoy in books and movies.
2,500 museums and galleries you can visit virtually.
Fun at-home activities for kids.
6 podcast series to help you understand New York.
Discover the best of New York, from hidden gems to iconic landmarks, through The New York Landmarks Conservancy's "Tourist in your own Town" Video Series.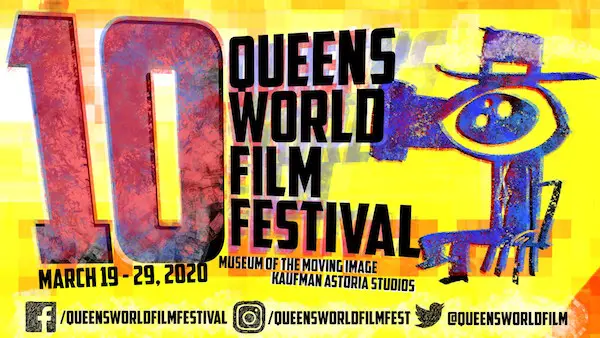 (3/19-3/29) 2020 Queens World Film Festival will be streaming online. The festival presents cinematic treasures presented in thematic blocks from filmmakers residing all over the globe—yet all engaged in similar conversations.
NYC UPDATES
On Thursday, March 12, New York City declared a State of Emergency, due to the spread of COVID-19. We are updating this page about closures as quickly as possible.
As of Sunday, March 15, NYC Mayor Bill de Blasio ordered that bars and restaurants must close to stem the spread of the novel coronavirus, but venues may expand their takeout capacity. A timeline for reopening is to be determined.
Some other travel guidance notes from the CDC:
Foreign nationals who have been in China or Iran within the past 14 days cannot enter the United States.
U.S. citizens, residents, and their immediate family members who have been in China or Iran within in the past 14 days can enter the United States, but they are subject to health monitoring and possible quarantine for up to 14 days.
On March 11, a similar policy was expanded to include 26 European countries for a period of 30 days.
On March 14, a similar policy was issued to include the United Kingdom and the Republic of Ireland.
Additionally, CDC has issued the following additional specific travel guidance related to COVID-19.
As of Monday, March 16, Governor Cuomo waived all state park fees. It's a good opportunity to go with family or friends outdoors, to city or state parks, while still observing social distancing.
NYC CLOSURES
As of March 17, The High Line is closed indefinitely.
*All Broadway shows are now closed until April 12. 
*American Museum of Natural History closed indefinitely.
*Brooklyn Bowl is closed indefinitely.
*Brooklyn Museum is closed indefinitely. 
*Circle Line service suspended through May. 
*The Color Factory is closed temporarily.
*Hornblower is closed until April 5. 
*Edge observation deck is closed temporarily.
*Intrepid Sea, Air & Space Museum is closed through March 27.
*Kings Theatre closed indefinitely.
*9/11 Memorial & Museum closed indefinitely. 
*New-York Historical Society is closed through the end of April.
*Solomon R. Guggenheim Museum closed through the end of April.
*Lincoln Center Theater closed indefinitely. 
*Whitney Museum of Art closed indefinitely.
*Metropolitan Opera is closed indefinitely. 
*Metropolitan Museum of Art is closed indefinitely. Also, this year's Met Gala has been postponed.
*Morgan Library & Museum is closed through April 30.
*Museum of Modern Art closed through March 30.
*National Geographic Encounter: Ocean Odyssey is closed through April 12.
*All NCAA March Madness tournaments are cancelled; NBA will reassess in 30 days. NHL games are suspended.
*Major League Baseball is suspending spring training and pushing back opening day.
*The Kentucky Derby will be postponed until September.
*Madison Square Garden, Radio City Music Hall, and the Beacon Theatre are closed.
*Barclays Center is temporarily closed. 
*New York Botanical Garden is temporarily closed.
*The Apollo Theatre is temporarily closed.
*The Shed is closed through March 30.
*Ripley's Times Square is closed through March 27.
*Rose Mansion is temporarily closed.
All gyms are closed, along with movie theaters and casinos.
ARTECHOUSE NYC is now temporarily closed. This pioneering digital gallery, new to Chelsea, has launched the #SupportARTECHOUSE campaign. Anytime Access passes can be purchased at a discount and redeemed for a later visit at any ARTECHOUSE location, which includes D.C. and Miami in addition to NYC. You can find this offer, as well as the option to simply donate to support the future of large-scale digital art, HERE.
==============================================================