Pre Covid-19 we searched the internet everyday looking for the very best of What's Happening, primarily on Manhattan's WestSide, so that you didn't have to." We made it as easy as 1-2-3.
Covid-19 has required some changes for the time being. Stay Safe.
===========================================================
For the month of June we are going to try a different format – on some days we will go visual and offer a selection of the very best NYCity Instagram photos or YouTube videos. Some days you will find "the Nifty Nine", all the NYC news you need to start your day, or the Top Online Travel Forums with NYC info. On other days we will offer "Corona Culture," info and video especially suited to these difficult times. We hope you will come back often to see what's cooking here.
Today it's Top Online Travel Forums.
============================================================
6 Top Online Travel Forums.
Traditional travel guides and blogs, whether online or in paper format, give you a lot of content but still have their limitations. Chances are you'll have specific questions and concerns that they didn't cover.
online travel forums (the original social media) are one of the best ways to find information you can't find elsewhere, and to find answers to specific questions. These online communities of travelers are ready and willing to offer their insights and first-hand knowledge.
Which are the best travel forums – the forums with many informed and active members who will answer your questions promptly and accurately? with moderators who will ensure that discussions stay relevant and civil?
Here are my six favorites:
> Lonely Planet's Thorn Tree
An old timer (since 1996) – you can search by destination or interest, search for a travel buddy or just have a chat. 7.1M results for "everything ever."
Search here for New York City
> Trip Advisor's Travel Board
Their motto: "Get the truth.Then go" Search by destination or interest. The New York City Travel Forum has 189K topics and the sidebar "Top questions about New York City" is very helpful.
Search here for New York City
> Frommer's Community Forums
Not as active as some other forums, but archived topics can be helpful. Search by destinations, trip ideas, tips&tools.
Search here for New York City
> Fodor's Travel Talk Forums
This is a big one with 2.1M posts for the USA and 3.9M posts for Europe and can be difficult to find what you are looking for. In order to use all the features of the forum, you will need to register.
Search here for New York City
> Flyer Talk Forums
Been around a long time. Heavy, of course, on air travel and airports. But the destinations section has a New York City forum with many posts. Unfortunately, browsing through the threads is time consuming, and the search engine is not very helpful.
Search here for New York City
> Rick Steve's Travel Forum
This is a Euro-centric Forum, so it won't be much help for NYCity. But Rick Steves and his travelers have so much good information on the site, including travel technology, I just had to list it. Be sure to use it when you travel to Europe.
Search here for technology tips
Of course, your FaceBook friends and Twitter world may be helpful too.
=============================================================
We hope you enjoy this change of pace, then please return here July 1, and every day for our daily, hot off the presses event guide with "Only the Best" NYCity event info.
Now how about some other useful information during these trying times.
=============================================================
GD: In the age of Covid-19 this info from City Guide is one of the best sources of info on What's Happening, even if it's only available in your home, and not in your favorite venue. Stay Safe.
(6/19-6/21) New Yorkers and tourists alike are impacted by COVID-19, but we are resilient. Read on for the latest info about entertainment resources, restaurants still serving amazing meals, closures, and more. (We've also got some great ideas for this Father's Day weekend.)
FATHER'S DAY SPECIALS TO GO

You can find American cuisine with French influences at NYC favorite The Ribbon on the Upper West Side. Expect delights for all palates, including spit-roasted meats, seafood, and Blue Ribbon classics like its legendary chicken. With dining rooms closed, the Bromberg brothers' 25+ years of renowned hospitality is being focused on pickup and  delivery. This Sunday, June 21st, The Ribbon will be saluting dads everywhere with a special Father's Day package for $49 per person. Look for brisket, two ribs, a corn on the cob, two bacon and cheddar sausages with spicy German mustard, coleslaw, a slice of monkey bread, and four 12 oz. beers. What more would Dad ask for? theribbonnyc.com/fathers-day
MAKE MUSIC DAY/MAKE MUSIC NEW YORK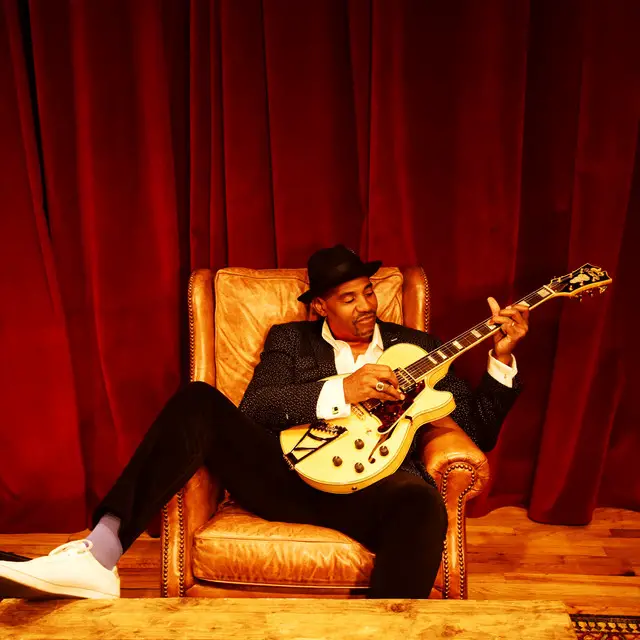 Harlem-based vocalist/guitarist/bandleader/composer Allan Harris is just one of dozens of performers joining Make Music New York.
Despite obstacles created by the COVID-19 pandemic, Make Music New York's annual festival will return for its 14th consecutive year in a modified virtual form Sunday, June 21st (the summer solstice). The innovative celebration will feature an extensive, engaging lineup of virtual online concerts, group performances, and music lessons that can be viewed remotely from all around the world. MMNY, which has always strived to celebrate musicians from every background, will also include a variety of live-from-home performances given by New Yorkers across all five boroughs, all while maintaining social distance protocol.  See the full program here. —Jamie Fischer
Photo Credit: Iri Greco, BrakeThrough Media
The LEAF Festival of Flowers and Lewis Miller Design came together for a 'love letter' to the City of New York through a series of Miller's Flower Flash installations. The 'I Heart NY' Flower Flash is across from Gansevoort Plaza in the Meatpacking, installed on Tuesday, June 16th.
VIRTUAL SOLSTICE IN TIMES SQUARE
Celebrate the summer solstice virtually with a yoga class streamed online throughout the day, led by Solstice in Times Square Co-Founder Douglass Stewart. Experienced yogis and first-timers alike are all welcome. The class will stream Saturday, June 20th on the Times Square Alliance website at TSQ.org/Solstice, on YouTube, and on Facebook at 8am, 12 noon, and 4pm EDT.
NYC RESOURCES

The Metropolitan Opera is streaming operas FREE nightly.
The Mayor's Office of Media and Entertainment, NYC Health + Hospitals and AFM Local 802 have launched Music for the Soul of NYC's Health + Hospitals Heroes, a new series in support of the 43,000 staff at NYC's 11 public hospitals and their patients. Music for the Soul is designed to inspire our heroic medical community, connect isolated patients to the outside world, and provide paid work for musicians, who may be struggling financially. The series will feature a variety of professional NYC musicians performing songs requested by health workers and patients at NYC public hospitals, as well as some of the musicians' personal favorites. The musicians, who'll be playing from home, will also be performing songs that local hospitals have used to celebrate patients successfully coming off ventilators. Upcoming performers include Tony Bennett, Rosanne Cash, Questlove, and AJR. Running through July 3, Music for the Soul will be livestreamed on NYC Health + Hospital's Facebook page every day from noon-1pm.
The New York Public Library provides access to more than 300,000 FREE e-books and e-audio books.
NYC Health information page for COVID-19.
NYC restaurant world information.
Stream hundreds of Broadway shows (by subscription).
15 Broadway shows you can watch from home.


Broadway performances live—from stars' living rooms.
The New York City Ballet presents a spring digital season.
Virtual programming will keep you connected to the York Theatre Company.
One World Observatory has made One World Explorer, the attraction's Digital Skyline Guide, available for remote watching. Virtual helicopter tours of the city's most iconic sites are available now.
51 New York TV shows and movies.
5 eras of New York to enjoy in books and movies.
2,500 museums and galleries you can visit virtually.
The New York Botanical Garden in bloom from home.
Exploring Ripley's Believe It or Not! Times Square.
The Top of the Rock launches a brief virtual tour on YouTube.
Fun at-home activities for kids.
6 podcast series to help you understand New York.
Discover the best of New York, from hidden gems to iconic landmarks, through The New York Landmarks Conservancy's "Tourist in your own Town" Video Series.
SUMMERSTAGE 2020
Normal summers see Central Park hosting a series of free concerts for the annual SummerStage program. But this is not a normal summer. Fortunately, you can still get your live music fix with the new digital series, Capital One City Parks Foundation SummerStage Anywhere. Upcoming shows include a Juneteenth Day of Dance on June 19th and global star Angélique Kidjo on June 26th.
VIRTUAL HAPPY HOUR FRIDAY NIGHT & ROSÉ FOR DELIVERY
Rosé Mansion hosts Friday evening virtual happy hours every week! Download Rosé Mansion's Zoom Backgrounds so you can join from your favorite mansion room. Invite friends! Kicks off 5:30pm.
If you're in New York City or Westchester, you can get some rosé IRL to enjoy from home. You can get 6-packs and 12-packs of wine, along with some of Rosé Mansion's infamous swag (heart-shaped shades, anyone?), delivered right to your doorstep. Order the packs of wine you want online. You can choose from sweet rosé, dry rosé, sparkling wines, or a magical mystery box—all among the most popular at Rosé Mansion. You can find the delivery schedule and all the details on the Rosé Mansion website. 100% of the money from this sale goes towards supporting team members and reopening Rosé Mansion. Most of the wines are produced by small businesses, so you'll be supporting them too.
STREAMING LIVE AT THE VILLAGE VANGUARD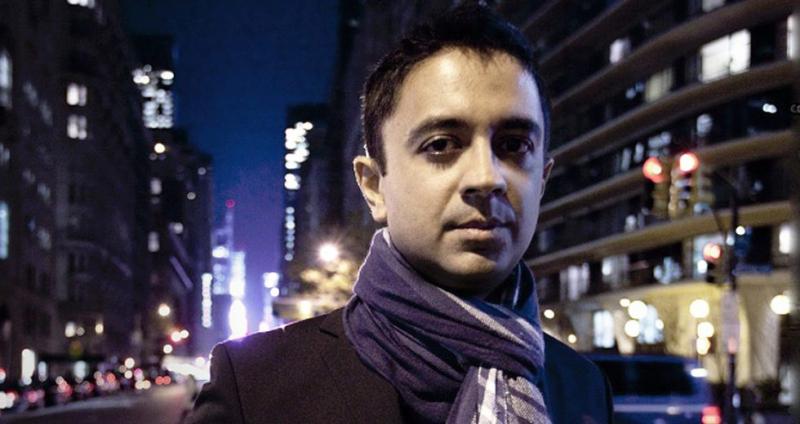 Vijay Iyer, photo by Jimmy Katz.
The Village Vanguard jazz club has kicked off a new series of streaming shows. This weekend features the innovative jazz pianist Vijay Iyer and his trio. Viewers can purchase $7 tickets to access the livestream here. Shows are Saturday at 7pm and a Sunday matinee at 2pm.
VIRTUAL MUSEUMS
Explore the world of design with Cooper Hewitt.
Experience the Intrepid Museum anywhere.
New-York Historical Society from home.
Virtually visit the Louis Armstrong House Museum.
The Merchant's House Museum from home.
You can take a virtual tour of the Tibetan Buddhist Shrine Room at the Rubin Museum of Art. (You can find two hours of meditative chanting as well, if you're searching out some respite.)
VIRTUAL TALKS, LECTURES, AND EVENTS
Thought Gallery has hundreds of livestream talks, lectures, performances, and more. Check out sessions with celebs, live concerts, and opportunities to learn the latest on everything from science to philosophy to social justice.
=========================================
=============================================================
WFUV Live Online (June 18-June 24)
Get a running list of Live and Archived online concerts at wfuv.org
==============================================================
Billboard also has some good info:
==============================================================
STAY HOME FOR A BIT LONGER – STAY SAFE.