Pre Covid-19 we searched the internet everyday looking for the very best of What's Happening, primarily on Manhattan's WestSide, so that you didn't have to."
We made it as easy as 1-2-3.
Covid-19 has required some changes for the time being.
Stay Safe.
===========================================================
For the month of July we are going to try a different format – on some days we will go visual and offer a selection of the very best NYCity Instagram photos or YouTube videos. Some days you will find "the Nifty Nine", all the NYC news you need to start your day, or the Top Online Travel Forums with NYC info. On other days we will offer "Corona Culture" – updated info and video especially suited to these difficult times.
We hope you will come back often to see what's cooking here.
Today it's 14 Classic NYCity Films (plus a few more personal faves).
If you want to get in the mood for your visit to NYCity, then make yourself some popcorn and pick up a copy of one of these great films at your local Netflix.
(and if you have seen any of these before, remember Director Robert Altman's advice:
"It's better to see a great movie again than an average one the first time. Because even though the movie hasn't changed, you have. And you'll see something new..")
The Naked City (1948)
https://dailymotion.com/video/x55gwgh
m
mm
On the Waterfront (1954)
m
m
Sweet Smell Of Success (1957) — "I love this dirty town!", says Burt Lancaster — and so do we, in one of his signature films — a sour, caustic tale about a twisted gossip columnist, partly modeled on the legendary Walter Winchell. Lancaster is superb, and guess what, so is Tony Curtis.
mm
West Side Story (1961)
mm
Midnight Cowboy (1969) — Two drifters meet in a mutual attempt to survive in, then escape from, Manhattan's grimy underbelly. Hoffman is incredible as Ratso. The kind they don't make anymore, this "Cowboy" still packs a hefty wallop.
mm
The French Connection (1971) — Maybe the best cop movie ever, portraying one of the city's bigger drug busts back in the day. Gene Hackman won as Oscar and became a bankable star with this movie — and it's easy to see why.
mm
The Godfather (1972)
mm
Mean Streets (1973) — Scorsese's breakthrough about a conflicted small-time crook and his wacko, self-destructive cousin in Little Italy. Rich in emotion, immediacy, and atmosphere, this film set the pungent, propulsive Scorsese style we'd see again in movies like 1990′s Goodfellas.
mm
The Godfather, Part 2 (1974) — Coppola managed to improve on a masterpiece with this one, which paints on a broader canvas and offers even richer period flavor. And for the price of Brando, we get a young Robert De Niro, who's equally brilliant.
mm
Annie Hall (1977) — Inveterate New Yorker Woody Allen's best film ever, with some hilariously dead-on insights about the bi-coastal dilemma: New York vs. Los Angeles. I'm with Woody: give me Gotham every time. This turned Diane Keaton into a star, and it's still her signature role.
mm
Manhattan (1979)
mm
Broadway Danny Rose (1984)
Three Woody Allen films in a row may seem a bit much, but for me Woody is the quintessential NYCity film auteur. Heck, I could have added "Hannah and Her Sisters" (1986), "Crimes and Misdemeanors" (1989), and "Bullets Over Broadway" (1994).
mm
Moonstruck (1987) — This love letter to Brooklyn is full of charm and humanity, though some disagree… worth the price of admission for Vincent Gardenia and Olympia Dukakis alone. And look for an unusual early turn from Nic Cage as a mooning, eccentric baker.
mm
A Bronx Tale (1993)
mm
Half of this list is from the wonderful film critic John Farr.
The other half (films without the write up's) are my additional personal faves.
Heck, there are just too many great NYCity movies.
Need to make room for these classics:
1910s – Regeneration (1915, Raoul Walsh)
1920s – The Crowd (1928, Dir. King Vidor); Speedy (1928, Ted Wilde)
1930s – Dead End (1937, Dir. William Wyler); King Kong (1933, Merian C. Cooper)
1940s – On The Town (1949, Gene Kelly,)
1950s – Shadows (1959, John Cassavetes); On The Bowery (!956, Lionel Rogosin); Little Fugitive (1953, Ray Ashley,..); Marty (1955, Paddy Chayefsky); Pickup on South Street (1953, Samuel Fuller )
1960s – The Apartment (1960, Dir. Billy Wilder); The Cool World (1964, Shirley Clarke); Rosemary's Baby (1968, Roman Polansky); Breakfast at Tiffany's (1961, Blake Edwards)
1970s – a Golden Decade for NYCity Films
Hester Street (1975 Dir. Joan Silver); Klute (1971, Alan J. Pakula); Superfly (1972, Gordon Parks); Serpico (1973, Sidney Lumet); The Taking of Pelham1-2-3 (!974, Joseph Sargent); Dog Day Afternoon (1975, Sidney Lumet); Taxi Driver (1976, Martin Scorsese) (great movie but NYCity at its worst); Saturday Night Fever (1977, John Badham); The Warriors (1979, Walter Hill); All That Jazz (1979, Bob Fosse); Shaft (1971, Gordon Parks); Three Days of the Condor (1975, Sydney Pollack); An Unmarried Woman (1978, Paul Mazursky)
1980s—Do The Right Thing (1989, Dir. Spike Lee); Raging Bull (1980, Martin Scorsese); Once Upon a Time in America (1984, Sergio Leone); The Pope of Greenwich Village (1984, Stuart Rosenberg); When Harry Met Sally (1989, Rob Reiner); Ghostbusters (1984, Ivan Reitman); Wall Street (1987, Oliver Stone); Working Girl (1988, Mike Nichols)
1990s – Goodfellas (1990, Martin Scorsese); Metropolitan (1990, Whit Stillman); Kids (1995, Larry Clark); Men in Black (1997, Barry Sonnenfeld)
2000s – Man on Wire (2008, James Marsh); 25th Hour (2002, Spike Lee); Rent (2005, Chris Columbus); The Devil Wears Prada (2006, David Frankel); We Own the Night (2007, James Gray)
2010s – Black Swan (2010, Darren Aronofsky); Margaret (2011, Kenneth Lonergan); Spider-Man into the Spider Verse (2018, Bob Persichetti); Inside Llewyn Davis (2013, Ethan/Joel Cohen); Birdman (2014, Alejandro González Iñárritu); Brooklyn (2015, John Crowley); Frances Ha (2012, Noah Baumbach)
Want to know what some other folks thought were NYCity's best movies:
The Best New York Movies: 50 Flicks About The City That Never Sleeps  (Complex)
19 Movies That Will Bring New York to You  (Vogue)
The 21 Best Films Set in New York City   (Culture Trip)
The 101 best New York movies of all time  (Time Out New York)
49 Movies That Will Transport You to New York City  (CN Traveler)
The Best Movies That Capture What It Means to Be a New Yorker (Thrillist)
We hope you enjoy this change of pace, then please return here August 1, and every day for our daily, hot off the presses event guide with "Only the Best" NYCity event info.
++++++++++++++++++++++++++++++++++++++++++++++++++++++++
Lower Manhattan – Did you know?
New York City, a city of neighborhoods, is filled with sights that every visitor should see. No neighborhood has more spectacular sights than Lower Manhattan. Today's feature:
Winter Garden Atrium
"The Winter Garden Atrium is a 10-story glass-vaulted pavilion on Vesey Street in New York City's Brookfield Place (formerly World Financial Center) office complex. Designed by Diana Balmori, the Atrium was originally constructed in 1988, and substantially rebuilt in 2002, after it was damaged by the collapse of the World Trade Center during the September 11 attacks. The Atrium houses various plants, trees and flowers, and shops. The rear of the building opens onto the World Financial Center Plaza and the North Cove Yacht Harbor on the Hudson River.
The Atrium was severely damaged in the September 11, 2001 attacks as almost all the glass panes were blown out by the dust clouds and debris caused by the collapse of the World Trade Center, but was rebuilt during the first year of the Financial Center's recovery. Reconstruction of the Winter Garden required 2,000 panes of glass, 60,000 square feet (5,400 m²) of marble flooring and stairs, and sixteen 40 ft (12 m) Washingtonia robusta palm trees at a cost of $50 million. Reopened on September 17, 2002, the Winter Garden was the first major structure to be completely restored following the attacks. President George W. Bush was present at the reopening ceremony.
The Winter Garden continues to serve as a venue for art exhibits, music, and shows, as well as hosting movie screenings during the TriBeCa Film Festival." (wikipedia)
++++++++++++++++++++++++++++++++++++++++++++++++++++++++
Now how about some other useful information during these trying times.
WFUV-FM 90.7 is my fave local radio station. Noncommercial, member-supported with a format of adult album alternative music, WFUV is doing it's best to keep us connected to our music with a comprehensive, updated list of live music online.
7/23 Thao Nguyen of Thao & The Get Down Stay Down, 10pm $
7/23 Idiot Prayer: Nick Cave Alone at Alexandra Palace, 10pm $
7/23 Lucius performing Songs From The Bromley House
7/25 Los Lobos, performance and Q&A for Hardly Strictly Bluegrass, 7pm
7/25 Andrew Bird Performance Now! Live Stream with guest Madison Cunningham, 8pm
7/25-26 BRIC Celebrate Brooklyn! Festival: Live Everywhere with Common, Angelique Kidjo, The Tallest Man on Earth, Lila Downs, ?uestlove
7/25 Gordi from the Sydney Opera House for early risers, 6am
7/26 Erin McKeown Songwriting Masterclass
7/29 and 8/2 Milk! Records Winter Residency featuring Courtney Barnett, Jen Cloher, Hachiku, The Finks and others at 6am $
7/29 Fenne Lily performs on all SummerStage Anywhere platforms, 8pm
7/30-8/2 Lollapalooza's Lolla2020 virtual festival
Online concert calendar and links at wfuv.org/livestreams
==============================================================
Interesting. Unusual. Uniquely NYC. Highlights of this week's top virtual events include Flushing Town Hall at Home, PTAMD's Dancemaker, Art on the Grid and more. Get the NYC-ARTS Top Five in your inbox every Friday and follow @NYC_ARTS on Instagram or @NYCARTS on Twitter to stay abreast of events as they happen.
Manhattan / Wed, Apr 01, 2020 – Sat, Oct 31, 2020
Whether you need a work-from-home break or are looking for ways to connect with loved ones, "Encores! Archives Project" is your song-a-day video series on social media, curated by Encores! Artistic Director Jack Viertel. The show must go on…online that is, and NYCC wants to make sure you can still reminisce about your favorite musical, sing along to a Stephen Sondheim tune in your PJs, and even rediscover a forgotten gem from Rodgers & Hart …
==============================================================
In the age of Covid-19 this info from City Guide is one of the best sources of info on What's Happening, even if some are only available in your home, and not in your favorite venue.
(7/20-7/26) New York City has entered Phase 4 of its cautious reopening and there's more to do in NYC than there's been since the mid-March lockdown. This detailed map of open restaurants shows nearly nine-thousand venues now serving; included in that number are 4,700 places where you can eat outside. One hundred and sixty-seven streets have been closed to traffic and opened to expanded outdoor dining plans. Read on for more reopenings and other things to do in NYC this week!
NEWLY REOPENED!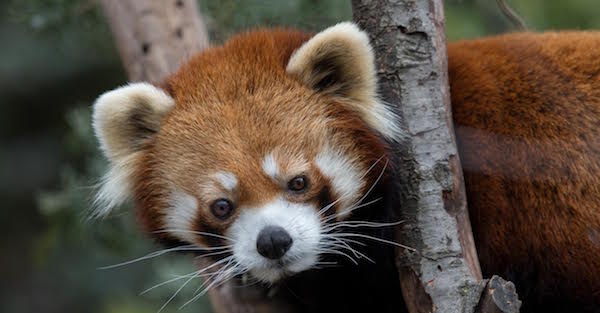 Photo: Julie Larsen Maher © WCS
Friday, July 24th will see the return of New York's zoos—the Central Park Zoo, Prospect Park Zoo, Queens Zoo, and the most famous of all, the Bronx Zoo. If you want to visit, you'll need to get your ticket in advance (no tickets will be sold at the gates). A touchless entry will let you in, but you must have a face covering, and follow spacing markers to ensure social distancing. Capacity will be limited so make sure you reserve well in advance. bronxzoo.com
Photo: Julie Larsen Maher © WCS
Thousands of exotic aquatic creatures reside in naturalistic habitats beside the ocean on Brooklyn's Coney Island at the New York Aquarium. The newest draw here is Ocean Wonders: Sharks!, which shows off 100 shark species, teeth bared for all to see. You can also expect sea turtles and cownose rays, in addition to a variety of fish, and even a touch tank. As of Friday, July 24th, the aquarium is back open, although you must book a ticket for a specific date of arrival in advance. Face coverings and social distancing will be required; the 4-D Theater is temporarily closed and there will be limited seating at the Aquatheater. Visit nyaquarium.com/today to see daily available exhibits and amenities. 602 Surf Ave., 718-265-FISH, nyaquarium.com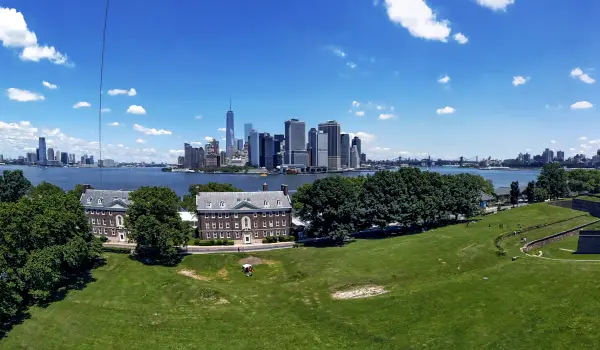 Image: Nestor Rivera Jr/Flickr
Governors Island, a short ferry ride from Brooklyn or downtown Manhattan, is New York's summer playground. A former strategic battle site in the Revolutionary War, the island now hosts visitors during the warm months for outdoor activities. After several weeks of coronavirus shut down, the island is back open for visitors as of Wednesday, July 15th. Hours will be 10am-6pm on the weekdays, extended to 7pm on the weekends. Manhattan ferries run daily from the Battery Maritime Building at 10 South St. There will be Brooklyn access as well, leaving from Atlantic Basin in Red Hook, although they'll be available on the weekends only. (A third way of travel will be a dedicated weekend shuttle from Wall Street/Pier 11 that will run roughly every 30 minutes beginning July 18, ferry.nyc.) Social distancing should be observed on all ferries and the island, with face coverings required for travel. govisland.org
Andreas Komodromos/Flickr
The west side's beloved elevated park, The High Line, will reopen on Thursday, July 16th. To accommodate our new normal, capacity at the park will be greatly reduced. Free timed-entry tickets are opened every two weeks on Mondays. A limited number of walk-up passes will also be available at the entrance, but advance planning is recommended. Traffic will only flow in one direction, starting at Gansevoort Street. All visitors must enter at the southern end of the High Line, at Gansevoort Street and Washington Street, and move northwards. In this first reopening phase, the High Line will be open only to 23rd Street. Citywide safety protocols will also apply here, including the requirement of wearing a mask or face covering and maintaining 6-foot social distancing. thehighline.org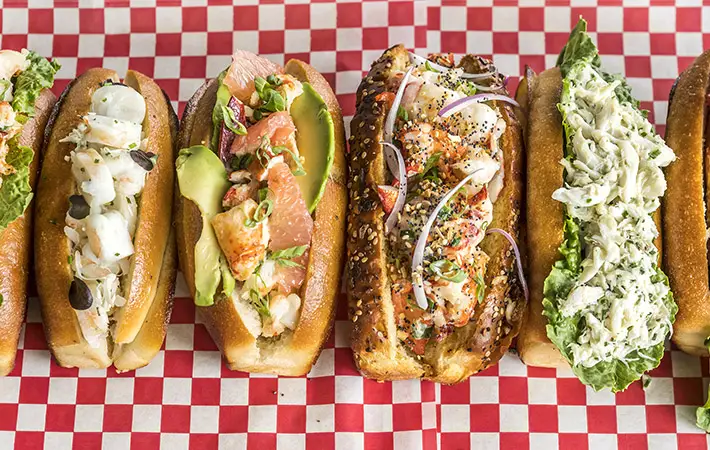 As of Thursday, July 16th, lobster boat rides are back! The North River Lobster Company is NYC's only floating lobster shack and this week it returns to summer cruising form. You'll find all kinds of rolls (see above), from the classic signature to specialty rolls like the Lower East Side everything bagel option. There's also clam chowder, a full raw bar, and sangria, frozé, buckets of cold beer, and fishbowl cocktails to match. For safety, the boat will be thoroughly cleaned multiple times a day, all staff and guests will wear face coverings, and admission will be at half capacity to ensure social distancing. Departures from Pier 81 will run 1pm, 3pm, 5pm, 7pm, and 9pm, every Thursday, Friday, Saturday, and Sunday. northriverlobsterco.com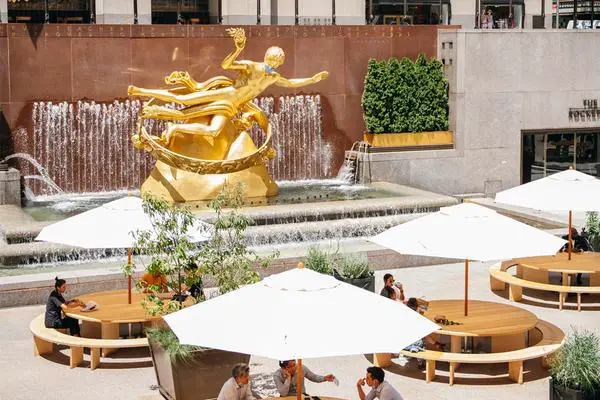 Rockefeller Center is back this week as well, with a return of retail shopping and great open-air dining courtesy of Summer at The Rink. The world-famous skate spot has shifted to warm weather duty, with oversized tables making social distancing easy. Enjoy decadent summer bites and specialty drinks to-go from favorites like Rainbow Room, Alidoro, City Winery, and Ethiopian standout Makina. rockefellercenter.com
Rainbow Room
Monday-Friday, 11:30am-3pm (The Rink) | See the menu


Alidoro
Monday-Friday, 11am-3pm (The Rink) | See the menu
City Winery
Monday-Friday, 1pm-9pm (North Plaza)
Makina Truck
Monday-Sunday, 11am-7pm (North Plaza) | See the menu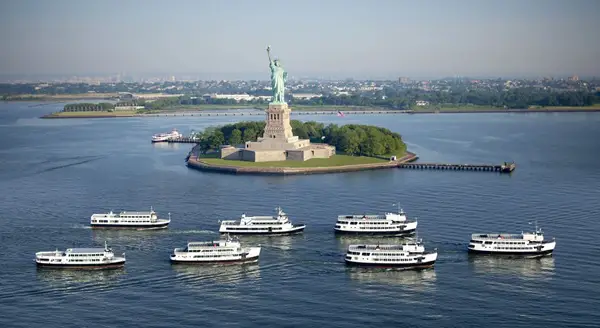 Although the Statue of Liberty and Ellis Island remain temporarily closed, Statue Cruises is once again out and about in New York Harbor. Sixty-minute tours, complete with history and stunning views, can now be booked, with a focus on safety. Tours run four times daily out of the Battery Park departure point in Lower Manhattan at 10am, 11:30am, 1pm, and 2:30pm. These tours will continue until Liberty Island and Ellis Island reopen (Statue Cruises is the exclusive provider of ferry service for the National Park Service to the two landmarks). Tickets are $26/adult, $19/seniors, $14/child and free for children three years and under. Tickets may be purchased in advance (strongly encouraged) from the Statue Cruises website or at Gangway 5 in Battery Park. statuecruises.com
NEW: STREET FEAST
The Village Alliance is partnering with the New York City Department of Transportation to bring Street Feast: 8th Street and Street Feast: St. Marks Place starting this Friday. Dozens of small-scale downtown venues will be serving open air bites and more on West 8th Street between 5th and 6th Avenues and St. Marks Place between 2nd and 3rd Avenues. These stretches will be closed to traffic Fridays at 5p-11pm and Saturdays noon-11pm. Street Feast will run through Saturday, September 5th.
LIVE COMEDY
Outdoor live shows and open mics are back on at favorite Astoria performance venue Q.E.D. Enjoy it all safely and socially distant in the back yard, complete with frozen margaritas and frosé to stay or to go. Hours Friday 5-10pm, Saturday noon-10pm, and Sunday noon-5pm. qedastoria.com
PIANO IN BRYANT PARK
One of Bryant Park's most popular programs, "Piano in Bryant Park," is back again. Audiences are encouraged to wear masks and practice social distancing while seated in the park's iconic moveable bistro chairs. Piano in Bryant Park, which showcases the finest ragtime, stride, and jazz pianists, takes place Mondays, Tuesdays, and Thursdays from 12:30 to 2:30pm through August. bryantpark.org/programs/piano
NYC RESOURCES

The Metropolitan Opera is streaming operas FREE nightly.
The New York Public Library provides access to more than 300,000 FREE e-books and e-audio books.
NYC Health information page for COVID-19.
NYC restaurant world information.
Stream hundreds of Broadway shows (by subscription).
15 Broadway shows you can watch from home.
Broadway performances live—from stars' living rooms.
The New York City Ballet presents a spring digital season.
Virtual programming will keep you connected to the York Theatre Company.
One World Observatory has made One World Explorer, the attraction's Digital Skyline Guide, available for remote watching. Virtual helicopter tours of the city's most iconic sites are available now.
51 New York TV shows and movies.
5 eras of New York to enjoy in books and movies.
2,500 museums and galleries you can visit virtually.
The New York Botanical Garden in bloom from home.
Exploring Ripley's Believe It or Not! Times Square.
The Top of the Rock launches a brief virtual tour on YouTube.
Fun at-home activities for kids.
6 podcast series to help you understand New York.
Discover the best of New York, from hidden gems to iconic landmarks, through The New York Landmarks Conservancy's "Tourist in your own Town" Video Series.
VIRTUAL MUSEUMS
Explore the world of design with Cooper Hewitt.
Experience the Intrepid Museum anywhere.
New-York Historical Society from home.
A portal to the map collection of the Brooklyn Historical Society.
Virtually visit the Louis Armstrong House Museum.
The Merchant's House Museum from home.
You can take a virtual tour of the Tibetan Buddhist Shrine Room at the Rubin Museum of Art. (You can find two hours of meditative chanting as well, if you're searching out some respite.) The Rubin has also, for the first time, launched a digital assemblage of more than 300 items from the museum's collection.
VIRTUAL TALKS, LECTURES, AND EVENTS
Thought Gallery has hundreds of livestream talks, lectures, performances, and more. Check out sessions with celebs, live concerts, and opportunities to learn the latest on everything from science to philosophy to social justice.
"WHY I LOVE NYC" PROFILES
Conrad New York Downtown has launched a series of profiles of New Yorkers, including Bedside Reading New York authors. The new digital series is called "Why I Love NYC" and includes nearly 20 real testimonials from New Yorkers on why the city is the greatest place to live or visit. Interspersed between the interviews, the hotel features videos of iconic landmarks, neighborhoods, and hidden gems from around the city. The highlight videos appear on the hotel's Instagram, Facebook, and Twitter, while the interviews are featured on LinkedIn in addition to the other three platforms. Interviews feature select Bedside Reading Authors, including Susan Silver, Lee Mathew Goldberg, Seymour Ubell, Kim Akhtar, and Sweta Vikram. instagram.com/p/CCUivePFjWl/
=====================================================
STAY HOME FOR A BIT LONGER – MASK UP AND STAY SAFE.