Pre Covid-19 we searched the internet everyday looking for the very best of What's Happening, primarily on Manhattan's WestSide, so that you didn't have to.
We made it as easy as 1-2-3.
Covid-19 has required some changes for the time being.
Stay Safe.
============================================================
For the month of August we are going to try a different format – on some days we will go visual and offer a selection of the very best NYCity Instagram photos or YouTube videos. Some days you will find "the Nifty Nine", all the NYC news you need to start your day, or the Top Online Travel Forums with NYC info. On other days we will offer "Top 10 Corona Culture," updated info and video especially suited to these difficult times.
We hope you will come back often to see what's cooking here.
Today it's Weekend Corona Culture (sat). NEW STUFF!
How can you get your cultural fix when many arts institutions remain closed? Our writers offer suggestions for what to listen to and watch.  (NYT)
—————————————————————————————————
Quarantine may have restricted our movement, but that doesn't mean there isn't live culture still out there. We've got some weekend livestreams to keep you informed and entertained—across talks, lectures, and performances.  (ThoughtGallery)
—————————————————————————————————
CityGuideNY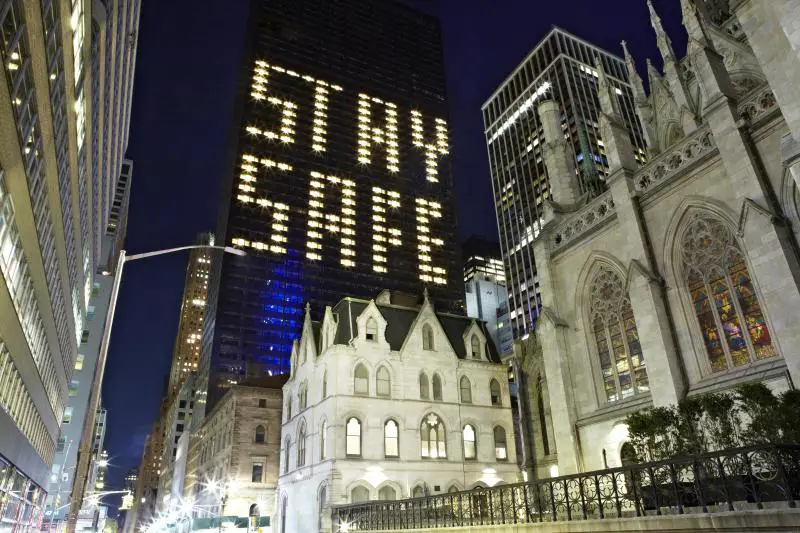 The Lotte New York Palace reopened on Monday with new health precautions. Image credit: Lotte New York Palace.


As NYC considers what to do about one-million school kids finishing summer there are several positive trends for city tourism. Of the 50,000 tests conducted daily in the state, the positive rate for coronavirus is consistently below 1%. Total COVID hospitalizations just hit a record low. On Sunday, the TSA recorded its highest number of daily passenger screenings since the crisis began. (And flying may be safer than we think—a new report suggests a 1 in 4,300 chance of contracting COVID-19.)
Among reopenings, on Monday the Lotte New York Palace became one of the first Manhattan luxury properties welcoming back guests. Culture begins its comeback with the return of the New-York Historical Society on Friday. A special free outdoor exhibition, Hope Wanted: New York City Under Quarantine, presents documentation of the experiences of New Yorkers across the five boroughs during the height of the pandemic. The show will take place in New-York Historical's rear courtyard off West 76th Street.
NYC Links of Interest
NYC
Ahead of an in-person reopening, UN Visitors Services is presenting virtual tours and briefings, hosted by the UN's legendary multilingual tour guides. Online visitors can learn about the organization's roles and can get insider angles on famous spaces like the General Assembly Hall and Security Council. Tours are available for groups or "UN Kids."
Harlem Week goes virtual, starting this Sunday.
New York Comic Con 2020 has been cancelled, but an online version will substitute.
More layoffs for the Met Museum, which has shed 20% of staff since March.
TRENDS
Ready for the holidays? Halloween candy is already hitting the shelves as manufacturers anticipate a major seasonal focus this year.
Hospitality turns to tech to bring back guests.
New polling reveals the younger the respondent, the more likely they are to travel.
WEBINAR
SipScience Presents: Best Practices in the New Era of Dining Out tomorrow at noon.
CLOSING TIME
Fat Radish packs it in after almost a decade on the Lower East Side.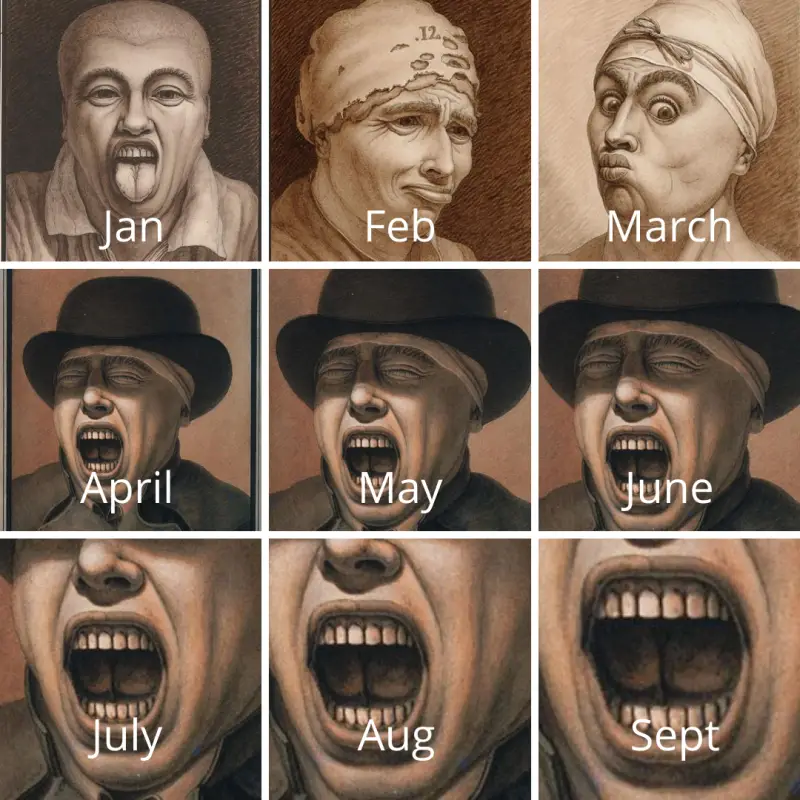 Morgan Library/Instagram. Inspired by the exhibition Jean-Jacques Lequeu: Visionary Architect. Drawings from the Bibliothèque nationale de France.
Everything to Do NYC Facebook Group Post of the Week: "Just Come and Enjoy"
Everything to Do NYC is a group of passionate New Yorkers sharing their expertise with city visitors and newcomers. Growth is picking up as the city reopens, with membership well over 7,000 now. The group is a great way of taking the pulse of the city from multiple perspectives. A recent example is a request for things to do on an August day trip to the city, and whether that's even a good idea. Here are a few of the 60-plus comments from the group:
"The city is alive. Shopping, museums, etc May not be open – but the streets are. Walking through the city and seeing the architecture and hanging out in the parks is still great especially with less people in the city. Outdoor dining is another great feature that nyc has to offer. The buzz and the people are what make this great city beautiful and alive – If you're ok with walking around/ riding a bike and enjoying otherwise a different nyc – then come on in – wear your mask -keep your Distance and enjoy nyc for what it is – because eventually the traffic, the noise and pollution will all be back before we know it." 
"Best time to come as city is quiet…Outdoor dining is great! Many stores open for shopping."
"I'm in NYC. Yes we explore every weekend. Zoos are by reservation. Just as long as you wear mask bring some hand sanitizer you will be fine."
"Still perfectly safe. There are enough outdoor activities to do. Just come and enjoy."
You can check out the full response here. Other recent posts provide insight into what locals and visitors are thinking.
===========================================================

WFUV-FM 90.7 is my fave local radio station. Noncommercial, member-supported with a format of adult album alternative music, WFUV is doing it's best to keep us connected to our music with a comprehensive, updated list of live music online.

8/13-16 – Philadelphia Folk Festival: with Ben Gibbard, Shakey Graves, Allen Stone, Buffy Sainte-Marie, Josh Ritter, Los Lobos, Billy Bragg, Rhiannon Giddens, Richard Thompson, The Lone Bellow, Chris Smither, Devon Gilfillian, Ivan Neville, many more

8/14-16 – The Greatest Festival of All Time – Radio Woodstock 40 years of archives, including Jimi Hendrix 1967, Bob Marley 1975, The Allman Brothers 1970, Nirvana 1994, Tom Petty 1985, R.E.M. 1984, The Clash 1982, Sheryl Crow 1999, Radiohead 2006, Pearl Jam 1998, Santana Woodstock, The Police 1979, Bob Dylan & The Band 1974, Amy Winehouse 2006, Dave Matthews 1995, Bruce Springsteen 1975, U2 1983, James Brown 1962, Johnny Cash Folsom Prison, Neil Young 1978, Talking Heads 1983, Led Zep 1972, David Bowie 1972, Joni Mitchell 1974, Van Morrison 1973, Fleetwood Mac 1977, Wilco 2005, CSNY 1974, Beatles Rooftop 1969 and many more

8/14 – Vote Ready: A Concert for Voter Registration, performances from The War On Drugs, members of Grizzly Bear and TV On The Radio, Kevin Morby, Waxahatchee, Tarriona "Tank" Ball, Kam Franklin (of The Suffers) and more
++++++++++++++++++++++++++++++++++++++++++++++++++++++++
Lower Manhattan – Did you know?
New York City, a city of neighborhoods, is filled with sights that every visitor should see. No neighborhood has more spectacular sights than Lower Manhattan.
Governors Island, unlike anywhere else in New York City, is a 172-acre playground in New York Harbor, just 800 yards and a short ferry ride from Lower Manhattan. With unmatched views of the Manhattan skyline and the Statue of Liberty, Governors Island is admission-free and open for picnics, biking/strolling, tours, performances and events.
Governors Island will be open to the public for passive recreation activities beginning July 15, 2020. Starting that day, the Island will be open from 10 AM to 6 PM on weekdays and 10 AM to 7 PM on weekends. You can visit Governors Island by taking the island's ferry service or the NYC Ferry.
Today's feature is Governors Island – Biking and Tours:
Governors Island | Citi Bike NYC
Manhattan's Seasonal Cycling Getaway: Biking Governors Island Park
Governors Island Bikes & Surreys | Blazing Saddles
Join a Virtual Tour of Governors Island's Hidden Gems – Untapped New York
Historic Photo Walking Tours with Urban Archive | Governors Island
NYC Unifest | Governors Island Unifest details
Governors Island | Ferry and Things to Do | Free Tours by Foot
Tripadvisor | Secrets of Governors Island Walking Tour provided by Big Apple Fanatics Tours | New York City
6. New digital hub provides online resources to explore Governors Island while at home  (amNY).
======================================================
STAY HOME FOR A BIT LONGER – MASK UP AND STAY SAFE.