"The best things to do in NYC this week include cozy winter pop-ups, comedy shows and moreWritten by Shaye Weaver – TONY
If you're looking for the best things to do in NYC this week, or even for today, there are tons of fun options. Check out Dante's Winter House pop-up in the Seaport, see a burlesque tribute to The Muppets at the Slipper Room, head to Updating and get on those ice bumper cars at Bryant Park! For more ideas, scroll down to see this week's best things to do in NYC.
Make sure to check respective venues before you head out to make sure they're open."
Here are 3 of my faves: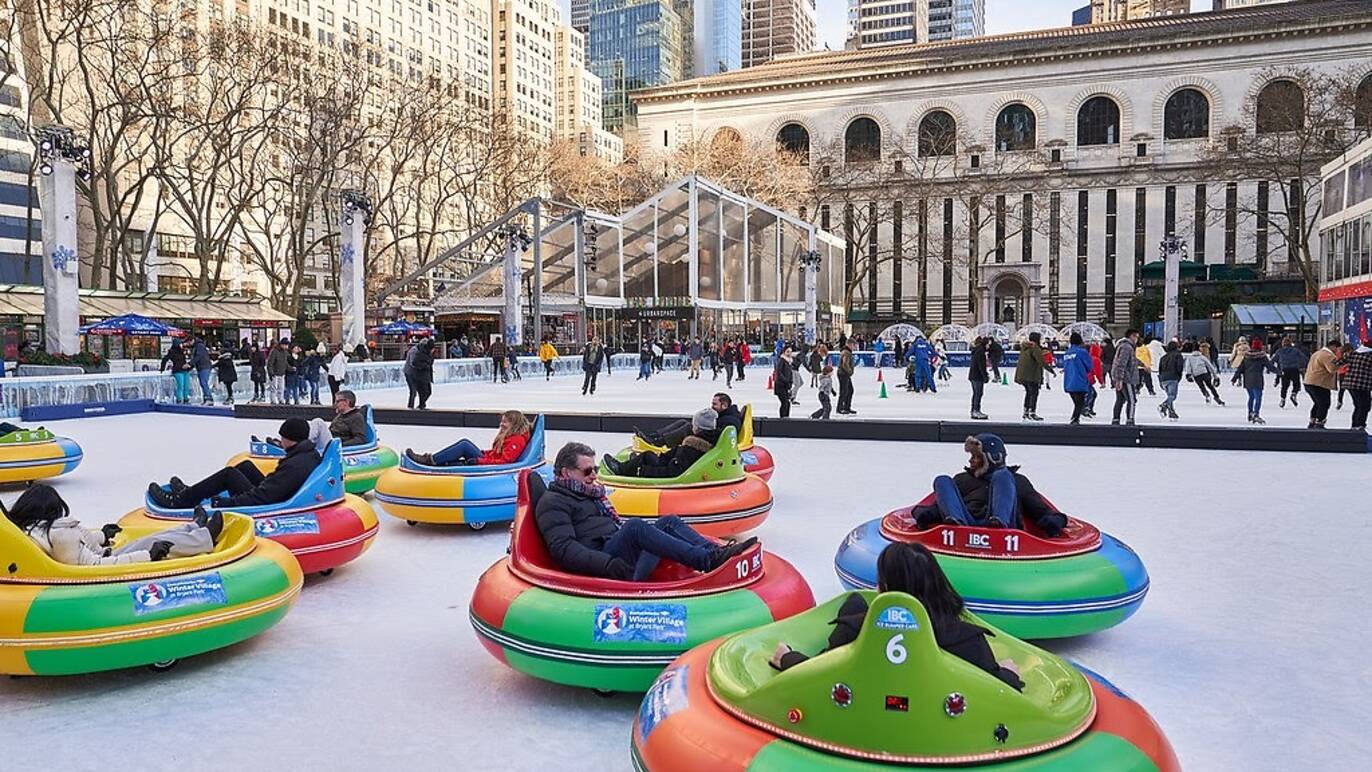 Photograph: Angelito Jusay for Bank of America Winter Village at Bryant Park
Bumper cars on ice at Bryant Park
One of the most fun things to do at the annual Bryant Park Winter Village is to ride those bumper cars on ice and, as of this Friday, the slick autos will be back for you to play around with. Woohoo! Available between 2pm and 8pm on weekdays and 11am to 5pm on weekends, the cars will be in the park through Sunday, February 27—so you've got a little over a month to have some fun on the ice. New this year, the Bank of America Winter Village announced that it will also host special late-night rides—but no specifics on that just yet.
——————————
Things to do
ChelseaUntil Apr 20, 2022
Nationally-recognized comedy show, UpDating, is finally returning to the stage after a long year away. Deal with your dating hang-ups front and center at this live romantic experiment. Two New Yorkers will be paired on-stage for a blind date, and you get to join in on the magic (or the meltdown). The show comes from NY-Based Comedian Brandon Berman and Dating Blogger Harrison Forman. For more details you can check out UpDating's Instagram.
——————————-
---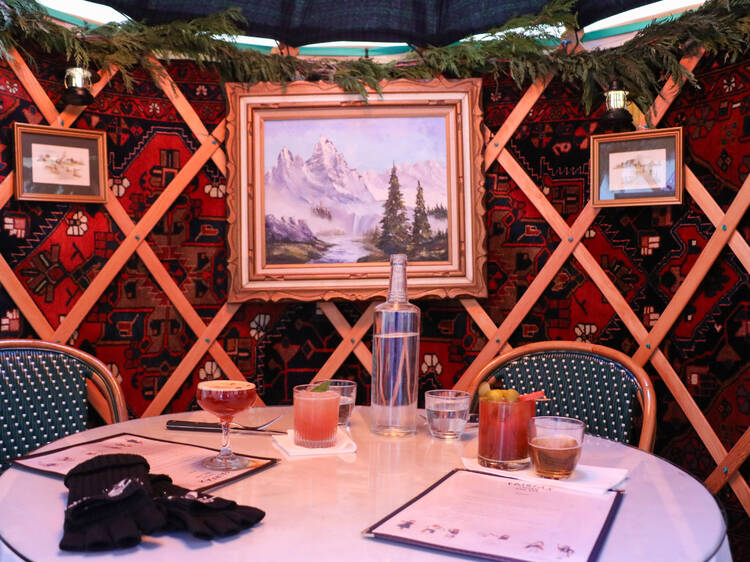 Photograph: Alexander Helas7. Cozy yurts outside of Fairfax
Cozy yurts outside of Fairfax
If you're looking for a cute (and warm!) dining destination now that the weather has officially turned cold and the first snow hit the city, consider reserving one of the cozy yurts that have been set up outside of Fairfax, the all-day cafe and bar in Greenwich Village. Although the fabulous tents aren't anything new, it is the first year that the eatery has decided to operate them on its own (in the past, they've been part of an experiential partnership with American Express).  There are three total yurts on premise and reservations for groups of up to four are available right here (just make sure to select the "yurt dining" option). The best part: diners can order from the spot's a la carte menu, not having to worry about meeting a minimum or indulging in a prix-fixe offering. Fairfax's sister restaurant, Jolene in NoHo, is also currently operating four heated yurts that you can reserve.
For all 73 of the weeks best things to do go HERE.
==============================================================
So many great things to see and do, places to eat and drink in NYC.
How to find them? Here are 12 more of my fave NYC suggestions.
Each one is useful, all 12 are incredibly useful.
These Waterfront Glass Greenhouses Offer The Most Amazing Panorama Of The Brooklyn Bridge – Secret NYC
NYC's Eater Awards Winners for 2021 – Eater NY
The best things Time Out New York editors ate in 2021-TONY
One of Spain's Most Acclaimed Chefs Debuts In Manhattan West Following Seven-Year NYC Hiatus – Eater NY
Top 10 Best Coffee & Tea near SoHo, Manhattan, NY – December 2021 – Yelp
Broadway Week & Restaurant Week are BACK!-nycinsiderguide
The 25 Essential Dishes to Eat in New York City – The New York Times
The 12 best new restaurants in NYC, 2021-TONY
8 Spots In NYC Where You Can Dine In A Cozy Winter Igloo – Secret NYC
An Eater's Guide to New York City – Eater NY
Best things to do outside this winter in New York City-TONY
Restaurant Review: Dame in Greenwich Village – The New York Times
==============================================================
"The weather outside might be freezing, but the best things to do in winter in NYC will keep you cheery.Written by Shaye Weaver – TONY
New York City doesn't shut down in the winter, thank you very much! We're just turning up the heat on all there is to do here! There are a lot of incredible things to do all season long during the snowiest time of year, including great museum exhibits and winter pop-ups to keep this town entertained. For something a bit more snuggly, check out the free fireplaces to cozy up by in NYC or lounge inside a sauna at one of the best spas. Don't forget that New York is absolutely gorgeous in winter, so bundle up and go out to admire all the snow-covered trees at the best NYC parks, and enjoy fun winter celebrations."
For all 34 and more go HERE.
=============================================================
---