by Ethan Wolff — cityguideny
(2/22-2/27) "Looking for what to do in NYC this week and weekend? The city continues to bounce back. Vaccinations are required for much of indoor life here (meaning you can feel safer if you head in to a restaurant, museum, or gym), but there's also tons to do out of doors. Read on for more in-person reopenings, festivals, pop ups, and other things to do in NYC this week.
Here are just three things to do:
THE ORCHID SHOW RETURNS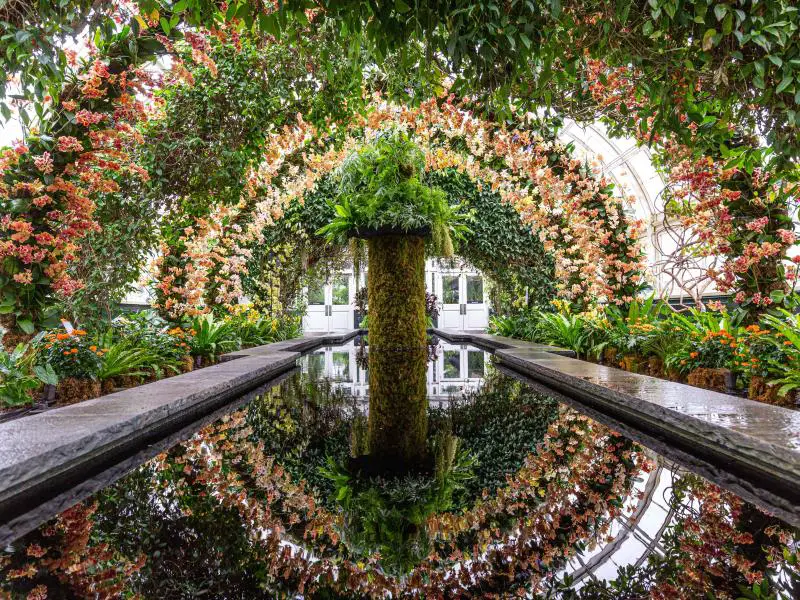 Image: The New York Botanical Garden.
Spring flowers are back in NYC as The Orchid Show: Jeff Leatham's Kaleidoscope opens at The New York Botanical Garden. This year's show is a reprise of a 2020 version cut short by Covid; it features the dazzling creations of Jeff Leatham, famed artistic director of the Four Seasons Hotel George V, Paris, and floral designer to the stars. Leatham's bold vision unfolds through installations that transform galleries in the Enid A. Haupt Conservatory into distinct color experiences, as with the turn of a kaleidoscope. Design surprises employ thousands of orchids, both rare and iconic. The garden is just a 20-minute Metro-North ride from Grand Central Terminal and also features more than one million plants. The show opens on Saturday.
SKATING TO BROADWAY STARS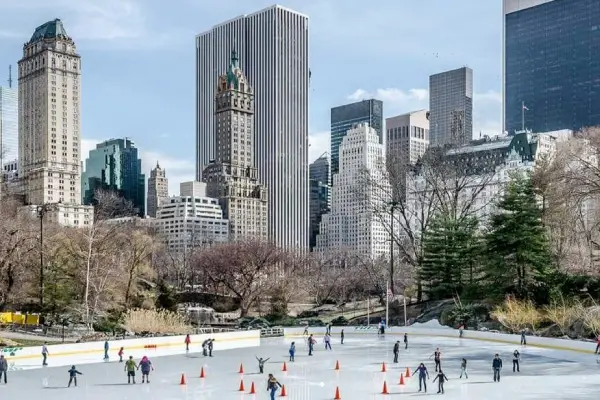 Locations don't come much more prime than Wollman Rink in Central Park. A new operator is bringing in fresh ideas, including some creative activations. The Broadway Sings live band and six insanely talented Broadway stars will celebrate the music of the ultimate queens of pop: Beyoncé and Lady Gaga on Thursday. Throughout the night, you'll hear new arrangements of hits like "Single Ladies," "Irreplaceable," "You and I," and "Poker Face."
SCHEDULED TO APPEAR:
Kate Rockwell (Mean Girls)
Corey Mach (Kinky Boots)
Zak Resnick (Mamma Mia)
Jillian Mueller (Pretty Woman)
Jackie Burns (If/Then, Wicked)
Brennyn Lark (Les Miserables)
And this Saturday you can get your spring on early with the Coney Island Polar Bear Club and a beach-themed Polar Skate.
GOLDEN GIRLS BINGO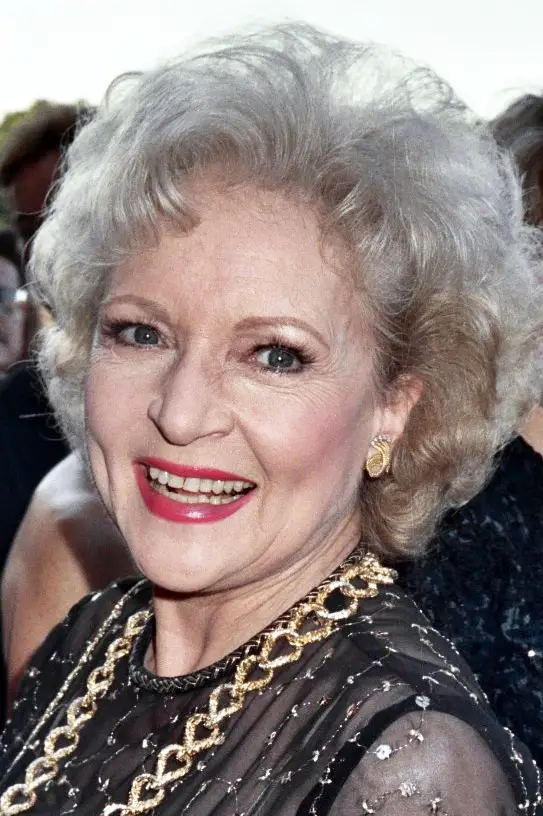 In honor of the 100th anniversary of Betty White's birth, Brooklyn's Crystal Lake will celebrate her life with a Rose Nylund-themed night of bingo Thursday night. Win prizes while watching Golden Girls reruns—the best Rose-inspired sweater wins an extra-special prize. There will be cake
For all the rest go HERE.
===============================================
So many great things to see and do, places to eat and drink in NYC.
How to find them? Here are 6 more of my fave NYC suggestions:
Museum of the City of New York shares love letter to NYC with new photography exhibit | amNewYork
Where to Eat, Drink, Shop, and Stay in Lower Manhattan | Travel + Leisure
PHOTOS: New exhibit at Morgan Library & Museum shows life and legacy of Woody Guthrie | amNewYork
Best Restaurants in New York City's Theater District – Thrillist1
6 Spacious NYC Restaurants Where You Won't Have To Eat Inches From A Stranger – New York – The Infatuation
Zou Zou's duck pastry is NYC's best new dish-nypost
=================================================
The weather outside might be freezing, but the best things to do in winter in NYC will keep you cheery.
Written by Shaye Weaver — TONY
"New York City doesn't shut down in the winter, thank you very much! We're just turning up the heat on all there is to do here! There are a lot of incredible things to do all season long during the snowiest time of year, including great museum exhibits and winter pop-ups to keep this town entertained. For something a bit more snuggly, check out the free fireplaces to cozy up by in NYC or lounge inside a sauna at one of the best spas. Don't forget that New York is absolutely gorgeous in winter, so bundle up and go out to admire all the snow-covered trees at the best NYC parks, and enjoy fun winter celebrations."
================================================================