The best NYC events in April include much-needed outdoor activities at NYC parks, new exhibits and pretty flower shows
by Shaye Weaver – TONY
"Get psyched for spring! The best events in NYC are coming in April 2022. Aside from celebrating major holidays like Easter in New York, you'll be able to take in the gorgeous blooms at the Orchid Show at the New York Botanical Garden. Speaking of buds, take advantage of checking out the best NYC parks, while all the flowers and trees are starting to bloom. And there's even more greenery fun for outdoorsy folks—Earth Day, duh!"
Enjoy the (finally!) thawing weather by checking out these great things to do for Easter. NYC offers a range of things to do outside, from egg hunts—yes, even for adults—to a silly Easter Bonnet Parade and a boozy brunch cruise. In case the weather is lousy, head indoors to one of the city's best New York attractions for the annual Orchid Show at the New York Botanical Garden.
=======================
There's nothing like a day of worshipping our planet to put an optimistic spin on dwindling resources, rising sea levels and the alarming acceleration of climate change. Head to this annual street fair to get familiar with dozens of environmental non-profits and green businesses, then kick back and enjoy some live performances while you plot how to up your eco-friendly game.
==========================
Photograph: courtesy of Lincoln Center for the Performing Arts
Lincoln Center is making it easier for more New Yorkers to see its incredible performing arts this spring. There will be free performances, discussions and civic events inside the David Rubenstein Atrium as well as Choose-What-You-Pay ticketing for the new edition of Lincoln Center's American Songbook: "A World of Voices."
===========================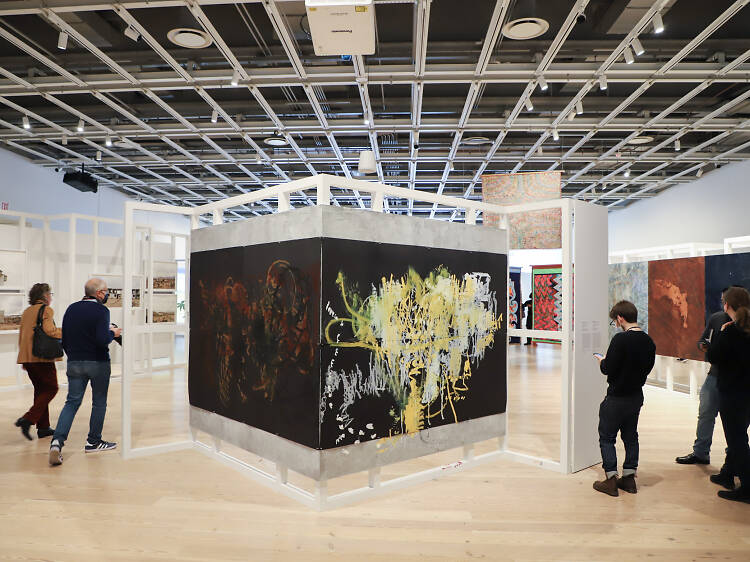 Photograph: Shaye Weaver/Time Out New York
The Whitney Biennial has been a long time coming. Originally meant to open in 2021, the 80th edition combines three years of planning as well as 63 artists and collectives to present an event that has been described as both "dynamic" and timely by its curators. "Whitney Biennial 2022: Quiet as It's Kept," which opens April 6, is broken up into two experiences on the fifth and sixth floors of the Meatpacking District building. Each one presents a completely different atmosphere—on the sixth floor is a cavernous, labyrinth-like gallery, and on the fifth floor is an open and airy room where works are displayed together. The exhibition mimics the range of emotions we felt during the past two years, from fear and pain to joy and hope, and everything in between. Artworks—even walls—will change and performance will "animate" the galleries and objects. The changing nature of the exhibition reflects these uncertain times.
For all the rest of the Best NYC Events in April go HERE.
=====================================================
So many great things to see and do, places to eat and drink in NYC.
How to find them? Here are 6 more of my fave NYC suggestions:
New York for a weekend – The Daily Free Press
There is a secret speakeasy hidden inside the 28th Street subway station-TONY
You Can Attend Weekly Free Performances At Lincoln Center – Secret NYC
Billy Joel's Tour of New York City: The Piano Man's Discography as a Map-consequence.net
A Guide to NYC's Uyghur Restaurant Scene-ny.eater.com
James Beard Foundation Announces Finalists for 2022 Awards – Thrillist
=================================================