Plan your month with our events calendar highlighting the best NYC events in May 2022 including major holidays
Shaye Weaver – TONY
"Now that spring is in full swing there's certainly no shortage of outstanding NYC events in May 2022. We encourage you to find things to do outside and take in all the greenery by visiting some of the best NYC parks while the flowers are blooming. As for the month's major holidays, don't miss out on all the awesome things to do for Mother's Day and Memorial Day. There are also incredible spring festivals showcasing some of the best art and music."
Here are just a few of my faves;
Photograph: courtesy of "The Beatles and India" and the New York Indian Film Festival
The New York Indian Film Festival, North America's oldest and most prestigious festival that celebrates alternative, independent cinema from the global Indian community, is back with 60 screenings (18 feature narratives, six documentaries and 36 short films). This year, there will be a collection of shorts exploring LGBTQ stories set in India with Dal Bhat, Keep Punching, Kiss, Man & Wife, My Mother's Girlfriend, Pariah and The Way We Are. There will also be special children's films screenings, Boomba Ride (Assamese) and Gandhi & Co. (Gujarati). Films can be rented via on-demand streaming offered from May 7-14. The awards night will be an in-person event along with the closing night film screening of the documentary, The Beatles and India at the Village East starting at 4:30pm.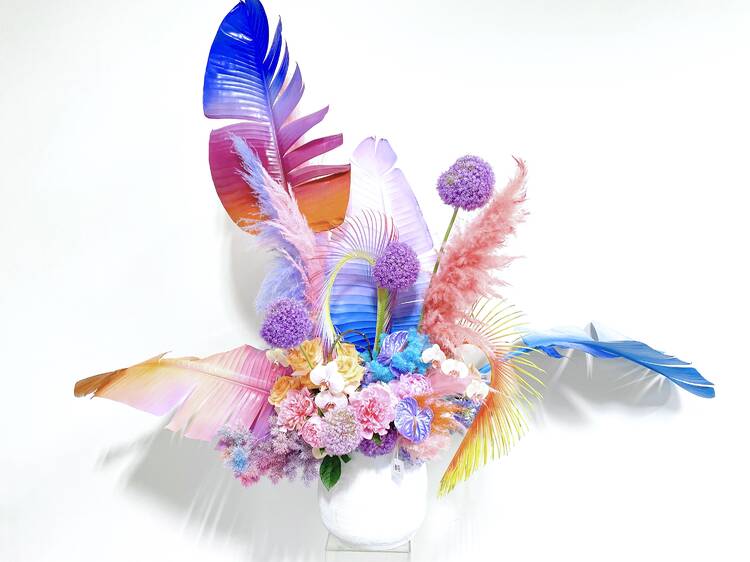 Photograph: courtesy of Flower Craft artist Kristen Alpaugh
Museums
Hell's KitchenMay 14Jun 26, 2022
The Museum of Arts and Design (MAD)'s "Flower Craft" will showcase works of six botanical artists who have been inspired by nature's "ephemerality and its inimitable palettes" and have interpreted nature in a sculptural form. Each week a new botanical artist will be featured in the Flower Craft gallery as will a curated selection of vessels made in a range of mediums. The exhibition also coincides with MAD's first-ever "bee residency," two newly installed beehives on the Museum roof. The hives are now homes for "Queen Aileen," named for the founder of MAD, Aileen Osborn Webb, and "Queen Toshiko Takaezu," named for the famed female ceramic artist and dedicated supporter of MAD. Additionally, MAD will be holding flower craft studio classes with artists through May and June and the Museum's free art-making and discussion workshop will take place on select Thursdays from 4–6 pm in the Flower Craft gallery. A Flower Power Pass may be purchased online and will offer discounted admission to the Museum for $45 (a $108 value) during the run of the exhibition for visitors to experience Flower Craft in its entirety. The Store at MAD will offer fresh bouquets by celebrated New York City florists Anthony Brownie, Kat Flower, Petal, and Julia Testa, as well as floral inspired, handmade products from a global roster of artists.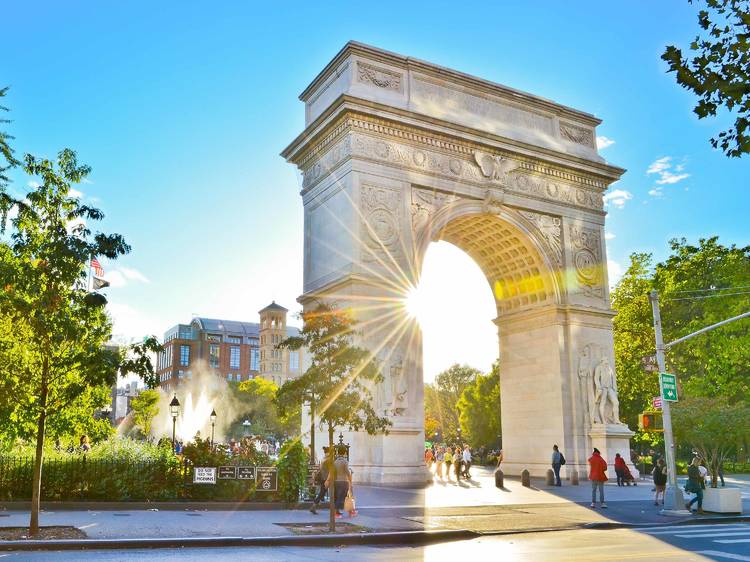 This massive festival with more than 30 events throughout Greenwich Village, brings together an all-star lineup of writers representing numerous countries to contemplate change, international politics and the value of free speech. Highlights this year include Ukrainian writer and PEN Ukraine President Andrey Kurkov, who will deliver the keynote Arthur Miller Lecture; an opening night event featuring 2021 Nobel Prize in Literature laureate Abdulrazak Gurnah; pairings of acclaimed authors such as Sheila Heti & Jenny Egan, and David Grossman & Dara Horn in conversation; an evening of forbidden books, and discussions of, and debates about, climate change, indigenous reckoning and reconciliation, migration, and feminism/women's rights. For a list of events, visit pen.org/festival.
For all the rest of these 38 great NYC May events go to Time Out NY's list HERE.
========================================================
So many great things to see and do, places to eat and drink in NYC.
How to find them? Here are 6 more of my fave NYC suggestions:
The Outdoor Happy Hour Guide – New York – The Infatuation
This Is What AMNH's New 230,000-Square-Foot Science Center Will Look Like – Secret NYC
Best Thai Restaurants in NYC: Great Places to Order From Near Me – Thrillist
Highest-rated museums in New York-msn.com
Your spring arts and entertainment guide for New York City 2022 | amNewYork
Best Speakeasies in NYC: Secret & Secluded Bars to Drink at Right Now – Thrillist
==============================================================