What's Happening February 2019
CityGuideNY – The Best Things to Do in NYC in February
Metro US – Best Things to Do in New York City in February
Lincoln Center – Lincoln Center FREE February
Grub Street – What to Eat and Drink in NYC This February
Free Tours by Foot – Things to Do in February in NYC (for Tourists and Visitors)
ThoughtGallery – The February Calendar: Events for Each Day This Month
MORE COMING SOON
TimeOutNY – NYC Events in February 2019
LonelyPlanet – NYC Month by Month
These sites have been selected because they all do a first rate job publishing NYCity event info. I hope you will click on their hot links to see what else they have to offer.
============================================================
But first, let's take a look at The New Yorker's always perceptive and comprehensive
Fall Preview of the Arts:
===========================================================
New York in February may be sunk in winter, but the city is as vibrant as ever, with theater, culture, dining, and nightlife scenes all going full-bore. During February, shoppers can take advantage of some great sales over the week of Presidents' Day, and lovers mark the 14th in red for Valentine's Day. We've also got Mardi Gras and Chinese New Year celebrations, Restaurant Week, 2-for-1 Broadway Week, and Fashion Week. For the best of New York in February, check out our rundown below.
Things to Do in New York in February: Highlights
(2/3) It's Super Bowl Sunday! Check out the Best Places To Watch Super Bowl LIII.
(2/4-2/13) It's New York Fashion Week 2019!
(2/8) The American Kennel's Museum of the Dog opens in Midtown!
(2/9-2/12) The Westminster Kennel Club 143rd Annual Dog Show is basically the Super Bowl for dogs. Canines get grouped into categories like Hound, Toy, and Terrier, with a panel of expert judges looking on. Meet & Compete sessions are held at Piers 92/94, while Madison Square Garden plays host to two main event days, including Tuesday's anointing of the Best in Show.
(2/7) The New York Pet Fashion Show will be held just a few days earlier, across the street, at the Hotel Pennsylvania. 6-11pm. NYPetFashionShow.com
Things to Do in New York in February: Exhibits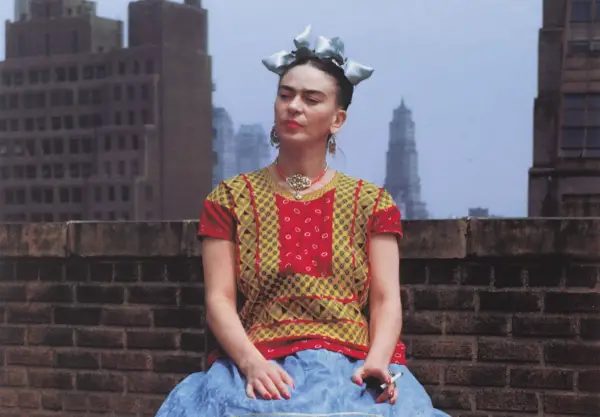 Nickolas Muray (American, born Hungary, 1892–1965). Frida in New York, 1946? printed 2006. Carbon pigment print, image: 14 x 11 in. (35.6 x 27.9 cm). Brooklyn Museum, Emily Winthrop Miles Fund, 2010.80. Photo by Nickolas Muray, © Nickolas Muray Photo Archive. (Photo: Brooklyn Museum)
(2/8-5/12)  Frida Kahlo: Appearances Can Be Deceiving will present the art and artifacts of the renowned Mexican painter at the Brooklyn Museum. Kahlo (1907-1954), who has recently experienced a resurgence in popularity, lived and worked in a manner which challenged the political, social, and sexual norms of her era. Appearances Can Be Deceiving will take a personal look at Kahlo by presenting her work alongside items from her home in Mexico City. There will also be historical film footage, photographs, and selections from the Brooklyn Museum's collection of Mesoamerican art. Advance tickets are available here.
PLUS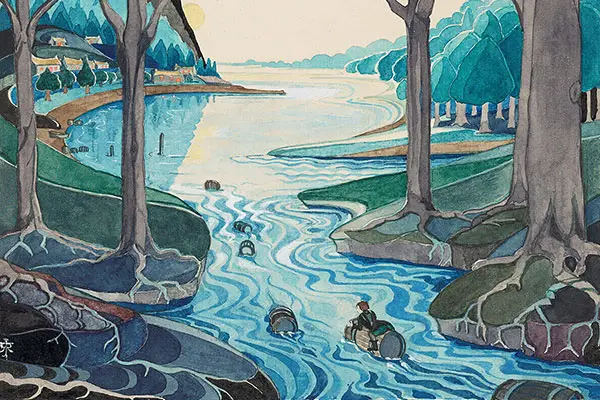 (1/25-5/12) Tolkien: Maker of Middle Earth at the Morgan Library & Museum. "In a hole in the ground there lived a hobbit." With these words the Oxford professor J.R.R. Tolkien ignited a fervid spark in generations of readers. From the children's classic The Hobbit to the epic The Lord of the Rings, Tolkien's adventurous tales of hobbits and elves, dwarves and wizards, have introduced millions to the rich history of Middle-earth. Going beyond literature, Tolkien's Middle-earth is a world complete with its own languages and histories. Tolkien: Maker of Middle-earth celebrates the man and his creation. The exhibition will be the most extensive public display of original Tolkien material for several generations. Drawn from the collections of the Tolkien Archive at the Bodleian Library (Oxford), Marquette University Libraries (Milwaukee), the Morgan, and private lenders, the exhibition will include family photographs and memorabilia, Tolkien's original illustrations, maps, draft manuscripts, and designs related to The Hobbit, The Lord of the Rings, and The Silmarillion.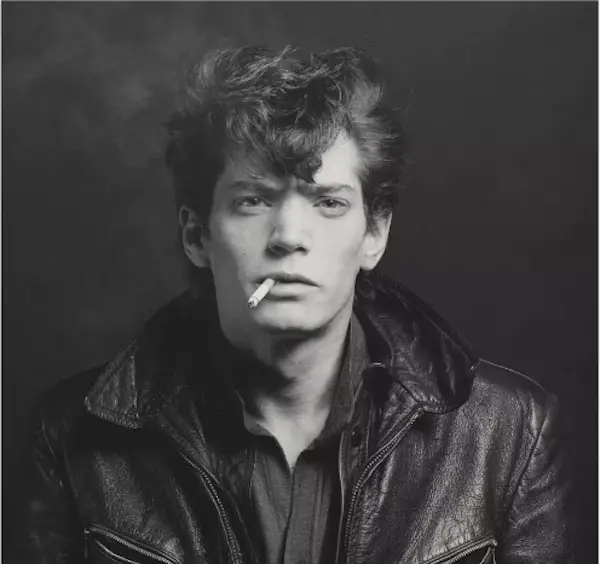 Robert Mapplethorpe, Self Portrait, 1980. Gelatin silver print, 35.9 x 35.7 cm. Solomon R. Guggenheim Museum, New York Gift, The Robert Mapplethorpe Foundation, 93.4289 © The Estate of Robert Mapplethorpe.
(1/25/19-7/10/2019) Implicit Tensions: Mapplethorpe Now at The Solomon R. Guggenheim Museum. Robert Mapplethorpe, one of the most critically acclaimed and controversial American artists of the late 20th century, is represented in great depth in the Guggenheim's collection. In 1993 the museum received a generous gift of approximately two hundred photographs and unique objects from the Robert Mapplethorpe Foundation, creating one of the most comprehensive public repositories in the world of this important artist's work. In 2019, 30 years after the artist's death, the Guggenheim will celebrate the sustained legacy of his work with a yearlong exhibition in two sequential parts in the museum's Mapplethorpe Gallery on Tower Level 4.
(Opens 2/1) Faith and Empire at the Rubin Museum. Religion has influenced and empowered countless political leaders throughout history, and Tibetan Buddhism is no exception. "Faith and Empire: Art and Politics in Tibetan Buddhism" is the first exhibition of its kind to explore Tibetan Buddhism's dynamic political role in the empires of Asia from the 7th to the early 20th century. Artwork highlights include a set of 8th-century gilt-silver drinking vessels from the Tibetan Empire; an early 13th-century wrathful icon made of silk and ornamented with tiny seed pearls; a 4 ½-foot-tall 680-pound gilt-bronze bodhisattva from the early 15th-century Ming court; and a 19th-century 8-feet-wide Mongolian depiction of the final battle against the heretics and nonbelievers. The exhibition is arranged chronologically, beginning with the Tibetan Empire in the 7th century, and includes sections on the Tangut kingdom of Xixia, the Mongol Empire, the Chinese Ming dynasty, the rule of the Dalai Lamas, and the Manchu Qing dynasty.
(Permanent) The Jim Henson Exhibition at the Museum of the Moving Image will celebrate the life and legacy of the famed Muppet creator, exploring both his prolific career and the enduring effect his work has on pop culture to this day. Visitors can expect to learn more about the creation of such beloved works as The Muppet Show, Sesame Street, Fraggle Rock, The Dark Crystal, and Labryinth, as well as to discover the cutting-edge experimental works Henson made throughout his career.

(Now-6/23/19) A City for Corduroy: Don Freeman's New York, now open at the Museum of the City of New York, presents the gamut of Freeman's New York work, from his lively and humane depictions of ordinary New Yorkers and the city in the 1930s, to his illustrated scenes of the Broadway backstage, to his children's books inspired by the city, including not just the beloved children's Corduroy  books but also Pet of the Met and Hattie the Backstage Bat. The exhibition features drawings, paintings, publications, and prints, as well as the artist's original studies and sketches of Corduroy and other characters.
(Permanent) The Jim Henson Exhibition at the Museum of the Moving Image will celebrate the life and legacy of the famed Muppet creator, exploring both his prolific career and the enduring effect his work has on pop culture to this day. Visitors can expect to learn more about the creation of such beloved works as The Muppet Show, Sesame Street, Fraggle Rock, The Dark Crystal, and Labryinth, as well as to discover the cutting-edge experimental works Henson made throughout his career.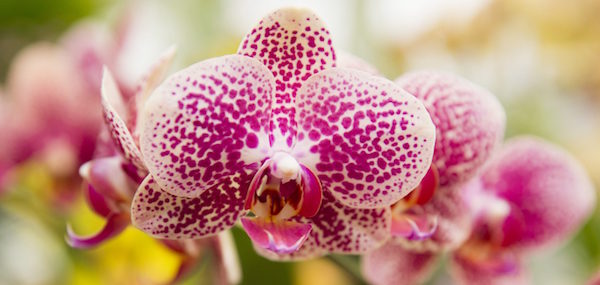 (2/23-4/28) The Orchid Show at New York Botanical Garden is back for its 17th year. The 17th annual Orchid Show is a dazzling tribute to Singapore—one of the world's greatest orchid cultures—where these storied flowers are an integral part of the life of this vibrant "City in a Garden." Developed in partnership with Singapore Botanic Gardens and Gardens by the Bay, this horticultural tribute set in the landmark Enid A. Haupt Conservatory will feature thousands of orchids dramatically paying homage to Singapore's rich legacy of innovative garden design, spectacular floral displays, and achievements in orchid cultivation. nybg.org
Things to Do in New York in February: Comedy
(2/8) Jerry Seinfeld at the Beacon Theater (7pm & 9:30pm).
PLUS
(2/6) A special appearance by SNL's Pete Davidson at Gotham Comedy Club. No cell phones!
(2/7-2/10) Aries Spears at Gotham Comedy Club.
(2/12) Trevor Noah Presents Born a Crime at Kings Theatre. 
(2/22-2/23) Michael Yo at Gotham Comedy Club.
Things to Do in New York in February: Kids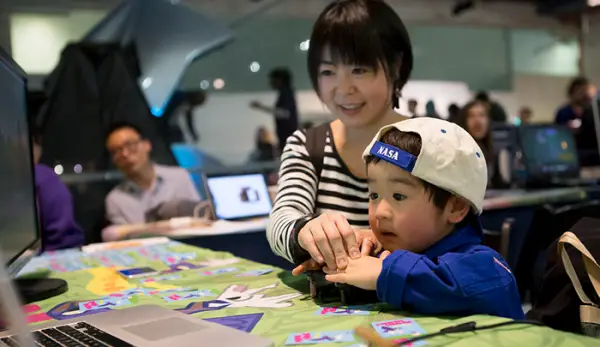 (2/17-2/23) Kids Week aboard Intrepid offers a jam-packed week of activities for children ages 5-13. (9am-5pm)! This year's theme is Full STEAM Ahead (science, technology, engineering, art, and mathematics.) Free with admission. Registration required.
PLUS
(2/2-2/3) The Brooklyn Academy of Music, aka BAM, returns with the BAM Kids Film Festival 2019. Brooklyn's favorite children's film festival celebrates its 21st year, presenting the best shorts and features from around the world—representing 31 countries in total. Recommend for ages 3-11.
(2/15-2/24) Sesame Street Live: Make Your Magic at The Hulu Theater at MSG.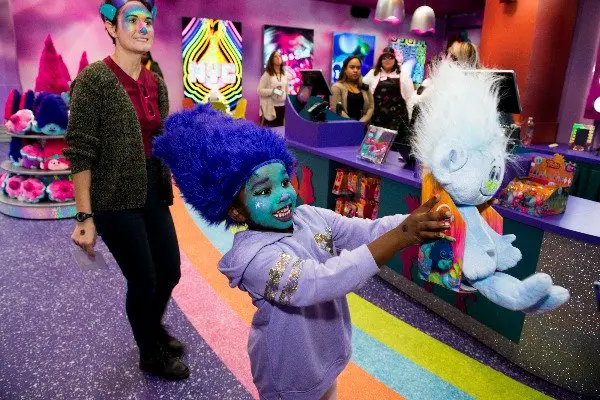 (Ongoing) DreamWorks Trolls the Experience. A world of rainbows, sparkles, and very big hair has come to New York City as DreamWorks Trolls The Experience arrives in midtown. Sprawled across multiple floors, this interactive adventure will thrill fans of the movie Trolls and pretty much any kid who likes to dress up, bang on things, collect glitter, or dance. Use our coupon and save $5 off admission!
For more local kids' events, check out our sister site at nymetroparents.com!
Things To Do in New York in February: Nightlife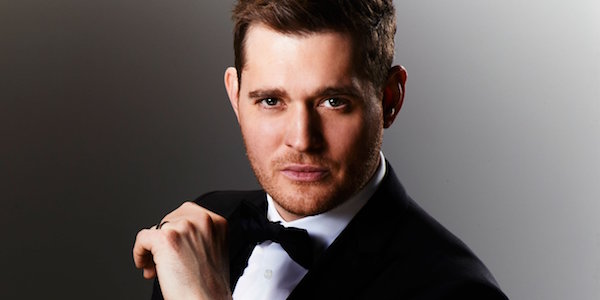 (2/20) Michael Buble at Madison Square Garden.
PLUS
(2/6) HYMN Sarah Brightman in concert at Radio City Music Hall.
(2/8) Kool & The Gang w/DJ Prince Hakim at Sony Hall. 
(2/9) Freestyle & Old School Extravaganza, with Lisa Lisa, Vanilla Ice, TKA, George Lamond, Shannon, Noel, Slick Rick, and more, at Radio City Music Hall.
(2/14) Billy Joel at Madison Square Garden.
(2/13-2/14) Anita Baker at Radio City Music Hall.
(2/14) Gregory Porter at Beacon Theatre.
(2/14) Peter Murphy at Terminal 5.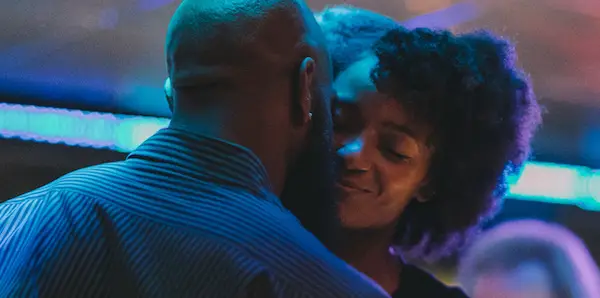 (2/14-2/16) Valentine's Weekend Dinner Cruises with Spirit of New York.
(2/14) Filthy Gorgeous Burlesque Valentines Spectacular at Highline Ballroom.
(2/15-2/16) Joe Jackson at Town Hall.
(2/15) Boyz 2 Men: 25th Anniversary of The Album II at Radio City Music Hall.
(2/16) Interpol at Madison Square Garden.
(2/24-2/25) James Blake at Terminal 5.
(2/25-2/27) John Mellencamp at the Beacon Theatre.
(2/28) The Kooks at Terminal 5.
(1/21-2/8) NYC Restaurant Week. Hundreds of the city's most popular restaurants will be participating. Enjoy prix-fixe meals that only cost $29 for lunch and $42 for dinner. nycgo.com/restaurantweek
Things to Do in New York in February: Sightseeing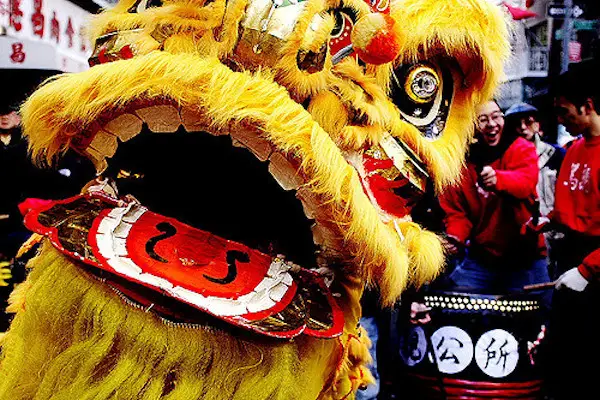 (2/17) Chinese Lunar New Year Parade . Chinatown is NYC's epicenter for this 20th annual event, which will include a colorful parade and a street party on February 17th. The parade route goes from Mott & Canal to Chatham Square to East Broadway towards the Manhattan Bridge, completing on Eldridge and Forsyth Streets towards Grand Street next to Sara D. Roosevelt Park. Starts at 1pm. Click here to read about More Ways to Celebrate Chinese New Year in NYC.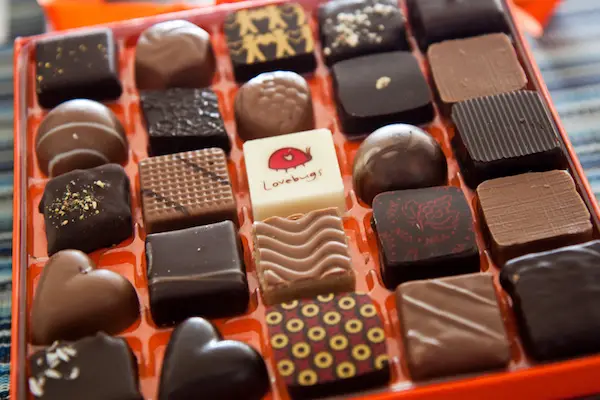 (Ongoing) Sweets for the Sweet! Grab your honey or friend this Valentine's Day for a cozy ride aboard A Slice of Brooklyn's Chocolate Tour, TripAdvisor's top-rated NYC tour company A Slice of Brooklyn Bus Tours  has launched its Brooklyn Chocolate Tour, which visits artisanal chocolate sites Jacques Torres Chocolate in DUMBO, The Chocolate Room in Cobble Hill, Raaka in Red Hook, and Li-Lac Chocolates in Industry City, Sunset Park. Offered every Monday, Wednesday, and Friday.
Things to Do in New York in February: Ongoing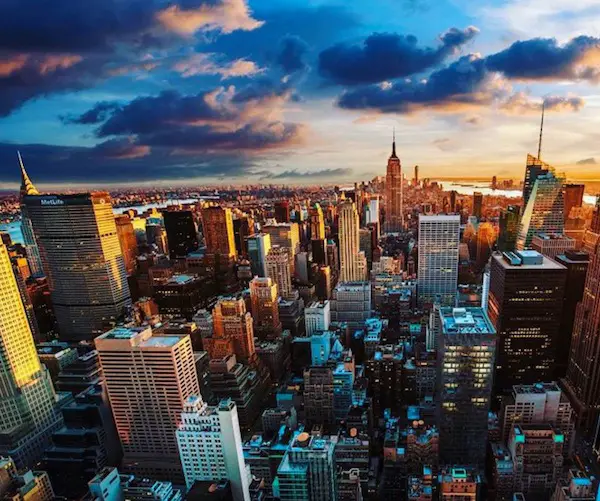 This Valentine's Day, or any day, bring a loved one to take in the breathtaking view at Top of the Rock.
Weather in New York in February
January is the city's coldest month, so February sees temperatures on the rise. Pack your heavy parka and coats, scarves, and gloves, because low temperatures average around 27 degrees Fahrenheit (-3°C), with average highs getting only up to 44° (7°C). You can expect some outlier days, warmer or colder, with extremes of weather (wind, snow, sleet, freezing rain) not uncommon. Days are short, with about 6 hours of light, but getting longer. The chances of being in New York on a snowy day in February? The averages say that's about six in 28.
============================================
============================================
Don't let the cold keep you from all the fun things to do in NYC in February, from Frida Kahlo and Valentine's Day to the Orchid Show and lots of dogs.
Glow up with vintage threads
The Manhattan Vintage Clothing Show is the year's largest pop-up shop of retro fashions, bringing together over 80 vendors from around the country selling rare apparel, accessories and textiles from across the past century and around the world. Don't miss the special exhibit exploring the psychedelic fashion of the '60s. Feb. 1-2, 125 W. 18th St., $15 online, $20 door, manhattanvintage.com
Winter comes indoors
Winter Warmer has gathered everything you need to ward off the polar vortex into one festival at the Brooklyn Expo Center this Saturday. Sip on spiked hot cocktails, wine and craft beers — unlimited with your ticket — sit by the fire pits, have a fake snowball fight, roast marshmallows (a VIP perk) and more cold-weather fun. Comfort foods from local restaurants are pay-as-you-go. Feb. 2, sessions at 1:30 & 5:30 p.m., 72 Noble St., Greenpoint, $49-$75, winterwarmer.nyc
Pull an all-nighter
Spend sunset to sunrise with musicians, artists and deep thinkers at the Brooklyn Public Library's main branch for A Night of Philosophy and Ideas. The 12-hour marathon features over 60 programs with everything from workshops and film screenings to live debates and circus acts. Complimentary Nespresso coffee served all night, and if you make it to 5 a.m. there's free pastries from Colson Patisserie. Feb. 2, 7 p.m.-7 a.m., 10 Grand Army Plaza, Brooklyn, free, nightofphilosophyandideas.com
Meet Frida Kahlo all over again
The largest exhibit of Mexican artist Frida Kahlo's works in the U.S. in 10 years is coming to the Brooklyn Museum. Alongside her famous paintings, drawings and photography, the show includes rarely seen clothing, accessories and possessions discovered in 2004 that give a personal look into how politics, gender, national identity and disability played a part in her work and life. Feb 8-May 12, brooklynmuseum.org
What's the deal with Jerry Seinfeld now?
After a two-year run of sold-out shows at the Beacon Theater in 2016-17, Jerry Seinfeld is back in residence. The stand-up comedian known best for pulling back the veil of glamour from New York and more recently drinking a lot of coffee with fellow comedians will appear for 10 nights with two shows each. Feb. 8-June 7, msg.com
A new New Year
If the official calendar new year hasn't been working out for you, the Lunar New Year is an opportunity for a second fresh start. Kicking it off is the Firecracker Ceremony and Cultural Festival in Sara D. Roosevelt Park to scare off evil spirits (Feb. 5), then the parade of dragons and dancers marches through Chinatown on Feb. 17 starting at Mott and Canal streets.
The best pups come to NYC
Meet more than 3,000 of the best dogs in the world at the Westminster Kennel Club Dog Show. Feb. 9 is Meet the Breeds day, when you can shake paws with the participants and learn about what makes them unique then cheer on the competitors of the annual Masters Agility Championship. Cat fans have their moment too, with feline fashion and agility shows. The main competitions take place Feb. 11-12; tickets are available to all events. Piers 92 & 94 and Madison Square Garden, westminsterkennelclub.org
Last chance: Celebrate Mickey Mouse's 90th birthday
Did you know Mickey got his big break in New York? Steamboat Willie premiered at the Broadway Theatre in 1928, and now Walt Disney's most famous creation is back with a pop-up gallery in the Meatpacking District called Mickey: The True Original with relics from the Disney Vault and modern artwork. Through Feb. 10, Tues-Sun from 10 a.m. to 8 p.m., 60 10th Ave., $38, showclix.com
See what's new Off Broadway
The producers of Broadway have to play it safe to keep tourists happy, but there's plenty of innovative and risky theater happening Off Broadway. See 34 shows, from the new musical Alice By Heart from the creative team behind Spring Awakening to the cheerleading horror story We Are Tigers during Off Broadway Week, when tickets are 2-for-1. Feb. 11-24, nycgo.com
It's fun to keep kosher
What started as a wine tasting in 2006 has grown into the Kosher Food & Wine Experience, taking over Pier 60 in Chelsea. The massive festival of all things kosher, from wine and spirits to the newest dishes from restaurants and caterers around the city. Feb. 11, $125, thekfwe.com
Where technology and humanity meet
Whether it's helping paralyzed people walk again or helping us see in the dark, technology is becoming a partner to our biology. In Bionic Me at the New York Hall of Science, step into full-body experiences and hands-on displays like moving a ball with your mind and using a robot arm to explore the next phase of human evolution. Feb. 11-May 5, nysci.org
See how Harlem has changed
Harlem's longtime chronicler Nari Ward is getting his first retrospective at the New Museum that brings together sculptures, paintings, videos and large-scale installations spanning three floors. As a chronicler of life, many of his early sculptures were created with materials scavenged from buildings and streets in Harlem, and address topics like gentrification, racism and power that have profoundly changed the neighborhood. Feb. 13-May 26, newmuseum.org
Make your Valentine's Day plans now
This is your friendly reminder so Feb. 14 doesn't catch you by surprise. Seriously, spare everyone the anti-capitalist diatribe and figure something out for Valentine's Day that's not a box of chocolates from CVS — we'll start you off with recommendations for some romantic restaurants.
The power of Love & Resistance
This year marks the 50th anniversary of the Stonewall Riots, a turning point that took the LGBTQ civil rights movement went from a handful of activists to a national movement. Beginning in February through August, the New York Public Library is commemorating the events at the Stonewall Inn beginning with Love & Resistance, a photography exhibition chronicling how the movement started in the 1960s and '70s. Feb. 14-July 14, nypl.org
It's Ladies Night at the Barclays Center
Whether or not you had someone to cuddle up to on Valentine's Day, some of the biggest throwback stars of slow jams are coming to the Barclays Center to take care of you with the Ladies Night R&B Super Jam. Headliners Brian McKnight and Faith Evans are joined by Jagged Edge, Musiq Soulchild, K. Michelle, Mario, Lil' Kim, Marsha Ambrosius, After 7, Jon B., Silk, and Chaka Demus & Pliers. Feb. 15, barclayscenter.com
Full STEAM ahead
The Intrepid Air, Sea & Space Museum puts visitors closer to the marvels produced by mathematicians, scientists and engineers all year. During Intrepid Kids Week, that learning experience becomes kid-sized with special booths, guests and events all over the museum including live animal shows, a pop-up planetarium, hands-on activities and workshops on how things fly. Feb. 17-23, intrepidmuseum.org
It's showtime at the Apollo
Dreamers come to The Apollo to get their start (and a pretty sweet cash prize if they've got what it takes) beginning this month for a new season of Amateur Night. Bring your enthusiasm as special guest Raheem Devaughn leads a night of music, dancing, rapping and spoken word, all to find New York City's next hometown star. Feb. 20, apollotheater.org
Movies for kids beyond Disney and Pixar
As North America's largest film festival for children and teens, the New York International Children's Film Festival is dedicated to sharing thoughtful, provocative and intelligent short films and features for children and teens ages 3-18. You'll find dozens of animated, live action, documentary, virtual reality and experimental films from over 30 countries. Feb. 22-March 17, nyicff.org
The splendor of Singapore
The New York Botanical Garden's annual Orchid Show uses this delicate and prized flower to tell broader stories about the world and art. This year's theme is Singapore, a tribute to the vibrant so-called City in a Garden and its dramatic Supertrees and Arches. On Orchid Nights, enjoy the flowers with live performances, dining and drinks. Feb. 23-April 28, nybg.org
The ultimate local craft beer festival
The NYC Brewers Guild's annual celebration of all things hops, malt and a little madness, NYC Beer Week, returns  with over 60 breweries taking part in more than 150 events, from walk-around tastings to tap takeovers, brewer talks and pairing dinners. With beers brewed special for the festival, it's a chance to taste things you won't find anywhere else in the company of people who love one thing above all else. Feb. 23-March 2, nycbrewed.com
Make life more colorful
One of our favorite Instagram pop-ups of the year, Color Factory, just extended its SoHo run through Feb. 28. If you've got visitors in town, it's a great bonding experience instead of just taking photos of each other. And who doesn't love a ball pit? 251 Spring St., $38, colorfactory.co
==========================================
==========================================
2018 is in full swing, and there are plenty of free events happening at Lincoln Center this February. See the calendar for a list of all upcoming events.
February 1

Photo by Ryan Jafarzadeh

Jalen N'Gonda at the David Rubenstein Atrium

Having honed his craft in Liverpool and gigged across the U.K. and Europe, Jalen N'Gonda is now headlining shows in London, releasing a debut EP, and supporting touring acts, including Laura Mvula, Martha Reeves, and Lauryn Hill.

February 3

Photo by Allison Busch

LC Kids Artists at the Atrium: Frances England at the David Rubenstein Atrium
With a gift for capturing the simple pleasures of childhood, the California-based singer-songwriter's sparkly, acoustic pop songs will strike a chord with the young and young at heart.

February 8

Imani Uzuri: WILD COTTON at the David Rubenstein Atrium
Composer and vocalist Imani Uzuri performs her new improvisational conceptual project WILD COTTON, which explores the undocumented soundscapes of enslaved Black-American ancestors that still haunt us today.

#WildCotton

February 9

Outside (In)dia: Awa Sangho at the David Rubenstein Atrium

Concerts with Awa Sangho, one of the leading voices of West African music, have been highlights of Brooklyn Raga Massive's wildly successful Africa/India Series, which this show will build upon. The night will feature master musicians of West African music alongside Brooklyn Raga Massives's raga artists.

February 15

Photo courtesy of the artist

Penny Arcade: Longing Lasts Longer at the David Rubenstein Atrium
Join legendary downtown performance artist, actress, poet, and theater maker Penny Arcade, a.k.a. Susana Ventura, for a night of word-driven entertainment showcasing her highly quotable wit and authentic spirit.

February 16

Photo courtesy of the artist

¡VAYA! 63: Tito Puente Jr. at the David Rubenstein Atrium
An incomparable mambo legacy lives on with Tito Puente Jr. and his band, who will keep the dance floor jumping all night long. With an opening set by DJ Bongohead.

February 17

LC Kids Storytime at the Atrium: Hey Black Child by Bryan Collier at the David Rubenstein Atrium
Six-time Coretta Scott King Award–winner and four-time Caldecott Honor recipient Bryan Collier brings a classic, inspirational poem by poet Useni Eugene Perkins to life.

February 21

Liederabend at Juilliard
Artists from Juilliard's Collaborative Piano department perform repertoire with singers from the Ellen and James S. Marcus Institute for Vocal Arts.

February 22

Photo by Amy Schroeder

Harlem Quartet at the David Rubenstein Atrium
The Grammy Award–winning Harlem Quartet brings its "fresh, bracing and intelligent" approach (Cincinnati Enquirer) to a program that showcases its breadth and depth.

February 25

Bernstein's Mahler Marathon: The Sony Recordings at the David Rubenstein Atrium
As part of the Philharmonic Insights at the Atrium series, the New York Philharmonic presents a 13-hour expedition through Bernstein's recordings of Mahler's complete symphonies. Bernstein's marked scores from the New York Philharmonic Leon Levy Digital Archives will be projected in real-time. Between each symphony, special guests will read excerpts from Bernstein's own writings on Mahler, and video clips of Bernstein talking about Mahler will be projected.

Month-Long Events

Leonard Bernstein at 100 at The New York Public Library for the Performing Arts
Leonard Bernstein at 100 celebrates the centennial of America's greatest classical composer and conductor. Drawing from more than 150 photographs, personal items, papers, scores, correspondence, costumes, furniture, and films, Leonard Bernstein at 100 marks the official exhibit of the centennial and is the most comprehensive retrospective of Bernstein's life and career ever staged in a museum setting.

Toscanini: Preserving a Legacy in Sound at The New York Public Library for the Performing Arts
The over 43,000 items represent the full array of audio formats in use during Toscanini's lifetime, including lacquer, shellac, and vinyl discs, tape reels, cylinders, and wire recordings as well as the more obscure selenophone recordings and the metal parts used in the production of 78 rpm discs. As one of the world's leading sound archives, the Library for the Performing Arts will place front and center Toscanini's recordings through ongoing live demonstrations and free public programs devoted to the craft of preserving and archiving the technology he helped define during his lifetime.
========================================
==========================================
Upside Pizza's Falcowitz.
Photo: Melissa Hom
Every month in New York, there are a bewildering number of new dishes to eat, drinks to imbibe, and food-themed events to attend. Often, the hardest part is just figuring out what's really worth your limited time. So Grub kicks off each month with a curated selection of dishes, drinks, and events that should absolutely be on your agenda. Make your plans now.
1. Check out a new midtown pizzeria with a menu devised by Roberta's original pizza chef.
2018 may have been the year of the slice, but some parts of the city have been pretty much untouched by this pizza revolution. Take the area around Times Square, where the only game in town is an outpost of Joe's Pizza. Sometimes a pizza geek wants options, though. Enter Upside Pizza, which has opened just a block from the neon-lit chaos of Times Square. The owner of the retro-themed space brought on Anthony Falco, the former Roberta's pizzaiolo turned pizza mercenary. As a consultant, he's created a menu of six slices ($3–$5). There's the L&B–style Upside Don, with sauce on top, and the Falcowitz with white wine-lemon-cream sauce, fresh mozzarella, and sautéed mushrooms.
2. Eat KFC — no, not that KFC, we're talking Kerala fried chicken — at Bombay Bread Bar.
You know Kentucky Fried Chicken, you love Korean fried chicken, but what about Kerala fried chicken? New York can always use another KFC. Floyd Cardoz will give New Yorkers one every Sunday and Monday starting February 3 at his Bombay Bread Bar, where he'll have Kerala fried chicken nights. For $38, you'll get a set meal for two. The chicken is marinated in coriander, cumin, ginger, garlic, and lime juice before being coated in rice flour and fried; it's served with sides of Indian mac and cheese and Indian potato salad. You can pair that fried chicken, too, with a kulcha ($14) thought up by Daniel Boulud, the first guest chef to be a part of Cardoz's "kulcha club." Boulud's bread is stuffed with a Basquaise stew with ham, pickled jalapeños, Espelette, and cherry tomatoes.
3. Eat some very good Taiwanese beef noodle soup in a Queens supermarket.
The buzziest restaurant on Queens' Northern Boulevard is Yummy Tummy Asian Bistro, the Singaporean spot you may at this very moment be plotting a visit to. What if you knew there was great soup hiding right down the street? A few hundred feet away is New Age Market, a big and boxy if otherwise unremarkable looking supermarket. But inside, past the fishmonger's eels and the aisles of durian and giant okra, is a tiny booth called Nuro Noodles. It's practically shoved into the corner, a cubbyhole of a booth with a kitchen hidden behind it, and the menu is equally small. The latest (and pint-sized) contender in New York's escalating Taiwanese beef noodle soup battle, it serves just two dishes (both $11.95, or available to go for $8.50). There's a traditional beef noodle soup that's rich and bursting at the seams with star anise, and another that's made with tomato (and less aggressively spiced) so it tastes a lot like Bolognese. Both come with bobbing beef shank, as well as ramekins of pickled mustard greens and chili sauce.
4. Drink Evil Twin beers, now that they're finally brewed in Queens.
Nearly three years after Evil Twin announced they'd open a permanent space in Queens, they're brewing in Ridgewood. Before actually opening their bar to the public, though, they're putting on training wheels and running a pop-up tavern at nearby Nowadays. They're serving eight different beers already, and this month they'll start serving limited-run beers every week. Go get yourself some suds.
5. Take Tuesday off and go to a Joe Beef lunch at Frenchette.
Montreal's most boisterous cooking duo, Frederic Morin and David McMillan of Joe Beef, are coming to town. First, on February 4, they'll drop by Books Are Magic (RSVP here) to talk with Bon Appétit's Julia Kramer about their cookbook, Joe Beef: Surviving the Apocalypse. Then, the next day, they'll drop by New York's buzziest restaurant of the moment, Frenchette, for a lunch from 11:30 a.m. to 2:30 a.m. They'll slice ham and serve recipes from their book, which will be available for signing.
6. Attend a dinner of recipes from the Good Fork chef's new Korean cookbook.
Greenpoint's Archestratus Books & Foods will host a dinner inspired by and in celebration of Brooklyn chef-restaurateur Sohui Kim's Korean Home Cooking. The Good Fork and Insa chef will cook a family-style meal (tickets are $50) on February 7. On the menu? Recipes from the cookbook, including banchan-like spicy anchovy stir-fry and mung-bean pancakes; mains including japchae and bulgogi; and a dessert of a spiked sweet rice beverage.
7. Eat stewed pork leg at a Elmhurst's new pork-only Thai restaurant.
As Elmhurst's Thai restaurant scene has expanded, some of its newer restaurants have narrowed their focus. There's the rice-and-three spot Khao Khang, and now Moo Thai, which, like its nearby neighbor Eim Khao Mun Gai, is dedicated almost solely to a single dish. In this case, it's khao moo deng, or roasted red pork and rice. There are three set meals ($8.99 to $10.49): one with just roast pork, another with roast pork and crispy pork belly, and a third with just crispy pork belly. The sauce is pungent and zippy, and the soup that comes with the meal is rounded and savory. But the best dish is not on the menu. Discreetly posted on the wall above the counter is a small flyer advertising the khao ka moo, pork leg braised until messy and tender in a stock with soy sauce, oyster sauce, palm sugar, and spices like star anise. The pork is rich and redolent with warm spices, its skin unresistingly soft. Use the meat to mop up the sauce, which soaks into the rice, and make sure to dip it into the chili-vinegar, which will your zap your tongue.
8. Go to a buzzy new Indian restaurant's even newer brunch.
Gramercy's flashy Indian restaurant GupShup will get in on brunch. On Saturdays and Sundays, from 11:30 a.m. to 3:30 p.m., they'll serve a menu featuring dishes like a Parsi egg akuri ($14), a lamb chapli kabab "burger" ($18), and a Bombay grilled cheese ($12). There's plenty to drink, too, including a Goan Sunrise ($12 or $45 for pitcher) with cucumber, mint, vodka, St.-Germain, and fresh lemon.
9. Eat Yuji Ramen noodles and a Meat Hook burger at Threes Brewing.
Noodle nerds take note. On February 25, from 5 p.m. to 11 p.m., the Meat Hook (at Threes Brewing) will host the first of its Noodle Nights. Every Monday for five weeks, they'll bring in one of the city's finest purveyors of starch ribbons. Kicking things off is the mazemen ramen specialist Yuji Ramen, to be followed throughout March by Suzume, Win Son, Di An Di, and Hanoi House's forthcoming spin-off Hanoi Soup Shop. There'll be two noodle dishes from Yuji, along with Meat Hook burgers to chase them down.
10. Have a soba-flour-crust pizza at downtown Japanese restaurant Sakagura.
From February 5 through the end of March, the East Village's much-liked Sakagura will serve specials highlighting the cuisine of Nagano, Japan. Dishes include a Nihachi-soba mushroom pizza ($19), the crust made from soba flour and the tomato sauce spiked with miso, and a saba zanmai ($32) with mackerel that's cured, cooked in miso, and salt-cured. Keeping the theme, they'll serve three sakes from the region, as well.
11. Go for a different style of gourmet sausage for brunch.
Tired of your usual sausage, egg, and cheese routine? Break out of it at the East Williamsburg restaurant Win Son, where they're now serving xiang tsang or sweet Taiwanese sausage ($7) with Kaoliang wine, garlic, and basil. They're making the sausage together with the Meat Hook, and it's a different but just as delicious sort of sausage than what you'll usually find at fancy butchers.
===============================================
===================================================
This post lists activities you can find in NYC in February (updated for 2019), including a top 10 list, free things to do, nighttime activities and family-friendly events.
---
 TOP 10 THINGS TO DO IN FEBRUARY 
Here are our picks for the Top 10 activities to enjoy in February in NYC. For tips on the most popular activities in NYC, check out our schedule of pay-what-you-like walking tours, bus tours, and boat cruises pages.
Several of the items below are already included for free with the purchase of a tourist discount pass.
If you are considering visiting many of NYC's top attractions, then you might want to consider a tourist discount pass, which could save you considerable money.  Read our post comparing the different tourist discount passes.
---
(1)  Chinatown Lunar New Year Parade & Festival
On February 17, 2019, at 1 pm, come out to welcome the Year of the Pig! This is one of the most festive days of the year for all New Yorkers, regardless of heritage.
https://player.vimeo.com/video/205338570
Chinatown will be filled with colorful floats, lion and dragon dancers, marching bands, and other types of performers. For more information and a map of the parade route, click here.
---
(2) Take a Walking Tour with Free Tours by Foot
The Chinatown parade may leave you wanting more of this special neighborhood of New York City. On our pay-what-you-like SoHo, Little Italy and Chinatown Tour we spend 45-minutes in Chinatown, a small neighborhood but with a huge amount of history that our guides share with you in a colorful and engaging way.
If you can't join us for a tour, or care to explore on your own, see our guide to Things to See in Chinatown.
Our guided walks are free to join and operate on a pay-what-you-like basis, which means you decide what a tour was worth or what you could afford (even free) when the tour is over.
In addition to walking tours, we have food tours, bike tours, and seasonal theme tours like ghost tours and holiday lights tours. We also have self-guided tours and GPS-enabled audio tours of every neighborhood that you will likely visit as a tourist in NYC.
---
(3) Attend a Sporting Event
February is perfect for seeing an ice hockey game. This month all three major New York City teams have multiple games to choose from.  For excitement off the ice, see a basketball game.
Ice Hockey
Basketball
TIP:  Often you can find great deals on sports tickets on Groupon and on Living Social.
---
(4) Restaurant Week  
If you are here in early February, you are in luck! This year's Restaurant Week runs through February 9, 2019. During Restaurant Week, more than 300 of New York City's best restaurants offer a prix-fixe menu including 3 courses for a very low price, relative to their regular prices.
The list of participating restaurants will be available in early January. Prices for 2018 were $29 Lunch / $42 Dinner, so we anticipate the prices will be in this range.
For advice on how to get the restaurants you want, see our post on how to make the most of Restaurant Week.
---
(5) Go to a Concert 
Warm yourself up at a concert with some of the hottest stars coming to town in February. You can pick from 6 different decades – we've got performers from the '60s, '70s, '80s, '90s, '00s and the '01s!
---
(6) Celebrate Black History Month

All of February is Black History Month. There will be relevant events throughout the city, but the place where you will find the best events is in Harlem, one of the world's most famous urban centers of African-American culture.
Our Guide to Harlem lists resources to find events, sights to see, where to eat, shop, see live music and more. You can see a show at the historic Apollo Theater or hear Gospel Music.
Take a deep dive into Harlem's history and culture on our pay-what-you-like Harlem Walking Tour. If you want to move at your own pace, you can also use our GPS-enabled audio tour of Harlem any time.
---
(7) Explore Grand Central

This world-famous terminal is a great place to spend some time, especially on a cold day. While you can enjoy it just by walking around, you will learn secrets about this historic station by taking a tour.
There are several free tours available, including our two-hour tour of Grand Central on Sundays at 10 am and sometimes at 1 pm. If you have a different time in mind, our audio tour can be used any time, day or night.
Our guide, What to See and Do in Grand Central Station is filled with helpful information, so be sure to take a look.
---
(8) National Pizza Day
If you are in NYC on February 9, 2019, you are in the right city to celebrate this annual holiday! New York City has hundreds of places that make great pizza pies. We've narrowed the list down considerably. Take a look at our mouth-watering post on The Best Pizza in New York City by Neighborhood.
Maybe you'd like to take a Pizza Tour? Our Greenwich Village Food Tour hits up two pizza joints, both considered among the best in the city.
If you can't make our tour, check out Scott 's Pizza Tours. They are really great and that's why we got you a $2 discount on one of his tours. Just book at Scott's Pizza Tours and enter promo code FreeByFoot.
---
(9) Go Ice Skating
In New York City you have many choices of where to skate, at varying prices and all different hours. Of course, there is the famed Rockefeller Center Rink, Wollman Rink in Central Park, and a lesser-known but awesome rink in Lower Manhattan at Brookfield Place near the World Trade Center.
To find out the many places you can go skating in the city, see our post on Where to go Ice-skating in New York City.
---
(10) Commemorate President's Day 
Other than Washington D.C., no other city in the country has as many locations where our nation's past and present presidents have been. Walk in their steps on President's Day on February 18, 2019.
If you will be riding the subway this day, note that it is a national holiday so subways will have re-routings. Our post Navigating the New York Subway can help you avoid any problems.
FREE THINGS TO DO IN FEBRUARY
Here are just a few of the hundreds of free things you can do in New York City in February and year round. Check our comprehensive post about Free Things to Do in NYC.
Also, be sure to check out the other sections of this post, as many of these other ideas, such as seeing the Chinatown Lunar Parade or visiting Grand Central Terminal are free.
---
Valentine's Day: Love in Times Square
At 6 pm on February 14th, head to Times Square for the heart-warming Love in Times Square. This is a mass ceremony where couples renew their vows at the crossroads of the world.
Anyone can come and watch couples pledge themselves again to each other on the famous red steps at W. 46th Street & Broadway in the heart of Times Square.
Before or after, take advantage of our guides, Things to Do in Times Square and 50+ Things to Do in Midtown Manhattan.
---
Visit a Free Museum
Some of these museums may already be on your list of things to do. But did you know that some of them are always free to enter? Others offer free days or free hours. If you go on these days you save yourself a bundle!
Here is a list of the most well-known museums and their free days/hours. For a complete list see our post, Free Museums in New York.
---
Get Free Tickets and Tours with a City Pass
Admittedly, these passes have a cost. However, if you plan well, you will essentially get several tickets to attractions or tours each day for free. Tourist discount passes work by bundling multiple tickets into one price, usually between 20%-50% the retail price.
</cente
Read our post comparing the different tourist discount passes.  Several bus tour companies, including hop-on-hop-off buses, also offer discounts and deals.
---
Carnival Day at Winter Village
Located in Bryant Park in Midtown Manhattan, this 'village' goes up before the December holidays but remains open through February.
Early in the month (date to be announced), you can enjoy Carnival Day. There will be an Ice Ball, a Skating Showcase, curling lessons, musical performances, and an outdoor Winter brewhouse & Warming Lodge. The day starts at 12 pm and goes on late until 10 pm.
If you feel like skating, go for it! The ice skating rink at the center of the village is free to skate on, though if you don't have your own skates, it will cost you $20 to rent a pair (free for NY Pass holders) (more information here).
---
See a Free Comedy Show
You can find comedy all over New York City, at all hours and prices. But we think free is a pretty good price for a whole lot of laughs. Here are some of the best venues to see free comedy or improvisation.
Upright Citizens Brigade Various days/times
U.C.B. is one of the most famous improv theater venues in the country. Founded by four comedians including Amy Poehler of  Saturday Night Live.  U.C.B. has two locations in NYC, one in Hell's Kitchen and one in the East Village.
The Irish Exit Tuesday 8 pm
You never know who is going to drop by. Previous lineups have included Aziz Ansari, Sarah Silverman, and Michael Che and Pete Davidson, both performers from Saturday Night Live.
Poco Wednesday at 8 pm
Missy Baker and Tom Delgado host a variety of some of the best comedians in New York. Past line-ups have included performers from Comedy Central, NBC, IFC, Adult Swim, and others.
The Douglass Wednesdays at 8:30 pm
Regularly features performers from NBC, HBO, and everywhere in-between. The Douglass is located in Park Slope, Brooklyn. Check out our self-guided walking tour before heading over to the show.
TIP: For more venues and suggestions of how to see cheap comedy shows, see our post Stretching Your Dollar at the Best NYC Comedy Clubs
---
THINGS TO DO AT NIGHT IN FEBRUARY
Many of the activities included in our Top Ten list and the Free section above can be enjoyed at night as well. Below are just a few things you can do to enjoy NYC at night.
For even more ideas, see our post on Top 10 Things to Do in New York City at Night and our New York Night Tours.
---
Broadway Week – 2 for 1 Tickets
Though this money-saving event starts in January, it lasts until February 10th so if you are in town take advantage of this great opportunity. Tickets go on sale starting January 9th so check their website for details.
If you aren't here during that week, there are plenty of other ways to save big on Broadway shows. See our post on How to get Broadways tickets at discounted prices.
---
Off-Broadway Week – 2 for 1 Tickets
If you want to try something a bit different, see an "off-Broadway" show. The different terminology is not very exciting: Broadway theaters have 500 seats or more. Off-Broadway theaters have between 99 and 499 seats. The exciting difference is that off-broadway shows are often superior to Broadway shows and charge less for tickets.
From February 11–24, 2019, you can test out this theory by taking advantage of New York City's Off-Broadway Week where you get 2-for-1 tickets for the price of one.
---
Take a Romantic Valentine's Day Evening Cruise
Nothing beats the nighttime views from a cruise on the water just off the shore of Manhattan's sparkling skyline. There are many companies that offer night boat tours, some with a Valentine's Day theme.
See our post Which New York Boat Tour or Cruise is Best?
For a free nighttime ride, you can take the Staten Island Ferry 24 hours a day! Our post, How to ride the free Staten Island Ferry, has all the information you need to plan a magical, affordable voyage.
---
Visit a Museum at Night 
Avoid the crowds and visit a New York museum in the evening. Some are free, others have a small cost. Some of these museums have special evening events for adults with cocktails and food. Here is a small sampling.
Our post, Free Museums in New York, has many more listings.
====================================================
===============================================
By Alison Durkee
We're already one month into 2019, and while the temperatures may be plunging, the city has plenty to offer to those willing to bundle up. Keep warm this February with these upcoming talks and events spanning everything from dance to the mind to haiku.
It's time to stay up with A Night of Philosophy 

and

 

Ideas

, which 

returns for an all-nighter full of concepts and performances at the Brooklyn Central Library. It headlines our picks for the best smart things to do in NYC this weekend.

Friday, February 1
The 92nd Street Y hosts a noon session with award-winning author Philip K. Howard, whose new book Try Common Sense: Replacing Failed Ideologies of Left and Right advocates for simplification and a means of greater public accountability.
Tap dancer Ayodele Casel, actor Jillian Walker, and the string quartet Seven)Suns are all part of this month's variety jam at 44 Charlton at The Greene Space.
From vaccine misinformation to climate change denial, it seems there's more bunk than ever. Join a conversation inspired by the release of the second edition of Nonsense on Stilts: How to Tell Science from Bunk, where philosopher Massimo Pigliucci questions the root causes of pseudoscientific belief, creating "a 'taxonomy of bunk' that explores the intersection of science and culture at large." The Strand.
BUBBLE T will transform MoMA PS1's VW Dome into BOBADOM, a one-off Night at the Museum and celebration of Chinese New Year that comes complete with DJs, live performances, interactive installations, cocktails, and snacks.
Saturday, February 2
The virtues of diversity, a bioethicist on the lounges that once accompanied bathrooms, and a talk on infinity comprise the three lectures of the next Nerd Nite at Littlefield.
It's time again to stay up all night with ideas. Top philosophers from around the world will again gather at the Brooklyn Central Library for a 12-hour sleepover, complete with philosophical debates, screenings, readings, and performances. A Night of Philosophy and Ideas will run from 7pm until past sunrise Sunday morning.
Sunday, February 3
You could do worse for a Super Bowl Sunday afternoon than bringing the kids to the Brooklyn Central Library for an appearance by Henry Winkler, who'll be joined by his co-author Lin Oliver to celebrate the publication of their new children's book Everybody Is Somebody.
Catch a performance of Chaim Potok's "Out of the Depths," based on the life of Solomon Rappaport (S. Ansky), at the Center for Jewish History. The afternoon will celebrate the publication of The Collected Plays of Chaim Potok, edited by Rena Potok, who will provide the introduction.
The science of love, the ethical dilemmas of journalism, and what the field of AI is missing highlight our picks for the best smart things to do in NYC this week.
Monday, February 4
Hear from former New York Times journalist Claudia Deutsch as she explores the dilemmas she faced as a reporter: the way language can erode objectivity, the ethics of becoming "part of the story," and the complexities of covering the Trump administration. New York Society for Ethical Culture.
Film scholar, cultural writer, and historian Max Alvarez screens clips of presidential portrayals through the years (one can only imagine what the next generation of films holds). In addition, Bob Herzberg will talk about his book The FBI and the Movies. The National Arts Club.
Tuesday, February 5
Go monumental as the Dia Art Foundation hosts an Artists on Artists Lecture Series conversation with creative practice Dream the Combine sharing insight into the work of Nancy Holt and Robert Smithson.
Marci Reaven, curator of the New-York Historical Society's exhibit "WWII & NYC," sits down with John Strausbaugh to talk about his new book, Victory City: A History of New York and New Yorkers During World War II. They'll look back at a city that was by far the most powerful in the world (and also a "contradictory mess of Nazi and communist spies, mobsters and liberal reformers, war profiteers and draft resisters, immigrant hordes and fascist sympathizers.") Graduate Center, CUNY.
Wag a tail at this event with City of Dogs author Ken Foster on New York City's dogs and the humans who love them. Shakespeare & Co. (Upper West Side)
Wednesday, February 6
Although more than 20,000 New Yorkers died in just two months in the fall of 1918 from influenza, it's rare to find city memorials to those killed by infectious diseases. Artist/activist Avram Finkelstein and essayist Garnette Cadogan talk about stigma and memory at The New York Academy of Medicine.
Is love all in our heads? Columbia neuroscientist Bianca J. Marlin joins the American Museum of Natural History's SciCafe for a talk about her research, which looks at the use of neurochemicals like oxytocin (the "love drug") as potential treatments for strengthening fragile and broken relationships.
Budd Mishkin moderates a night with legendary restaurateur 
Danny 

Meyer
 (Union Square Cafe, Shake Shack), whose restaurants and chefs have earned an unprecedented 28 James Beard Awards. 
Meyer
 will talk about his childhood culinary experiences, his war on tipping, and his book 
Setting the Table
, a copy of which is included with the price of admission. 
Temple Emanu-El
.
Observation alone is enough for humans to learn complex tasks in short order. Machine learning, in contrast, requires active supervision. French computer scientist Yann LeCun will talk about the latest on deep learning, and explain his hypothesis that "self-supervised learning of predictive world models is an essential missing ingredient of current approaches to AI." Simons Foundation.
Thursday, February 7
Strive for equality at this talk on the relationship between inequality and climate change and how to find more sustainable solutions. The New School.
In the U.S. and around the world it's a perilous time for the continuation of liberal democratic values. The New School hosts a conference of experts, representing left, right, and center, as they give presentations and discuss the tensions between liberalism and democracy.
Love and genes, love and ancient Buddhist wisdom, and a neuroscientist on the prospects of humans learning to fly headline our picks for the best smart things to do in NYC this weekend.

Friday, February 8
Geshe Michael Roach, an American non-traditional teacher of Tibetan Buddhism, talks about contemporary solutions in relationships and love via the 2nd century CE wisdom of Buddhist philosopher Nagarjuna. Lincoln Center for the Performing Arts.
Hit a high note at this talk on the stylistic development of opera and the art form's biggest changes between 1775 and 1875. 92nd Street Y.
Saturday, February 9
Defy gravity at this conversation between neuroscientist John Krakauer and "action architect" Elizabeth Streb on whether humans can do anything with enough practice—even fly. Rubin Museum of Art.
Hop in collector Eric Drysdale's time machine, as he whisks viewers back to the early 1950s and a golden age of amateur 3-D photography. Q.E.D.
One Day University comes to the New York Institute of Technology for the morning intensive 250 Years of American Politics (In Just a Few Hours). Three professors will tackle "What the Founding Fathers Were Really Like," "When Congress Broke The First Time (And How That Led To Civil War)", and the Trump Era talk "The Changing Face of Politics: Approaching 2020."
Sunday, February 10
Draw up a way to attend BAM's Black Comix Expo, a full day of events and activities celebrating comic creators of color. Brooklyn Academy of Music (BAM).
Enjoy Second Sundays open studios and programming at Pioneer Works in Red Hook. Pre-Valentine's, learn what our genes tell us about love as Genspace joins the Science Studios to test your DNA for the "cuddle chemical"–a protein associated with affection.
Bernard-Henri Lévy, the DNA of love, and why women had better sex under socialism highlight our picks for the best smart things to do in NYC this week.
Monday, February 11
As the end of the tenure of Angela Merkel, leader of Germany's Christian Democratic Union for the last 18 years and de facto head of the E.U., comes closer (before Germany's next federal elections, due in 2021), a panel looks at her legacy and potential repercussions for her departure. Managing an Exit: The End of the Merkel Era will be held at Deutsches Haus at NYU.
The next installment of the Vera List Center's "Freedom of Speech: A Curriculum for Studies into Darkness" series considers the ways in which online communication extends (or limits) expression. A focus on women will bring in a distinguished panel that includes artist and writer Molly Crabapple. The New School.
Tuesday, February 12
Opinion is cheaper than fact, one reason it now saturates our airwaves (the rise of social media and concurrent fall of old-line journalism is another). As part of the Alliance Series at Albertine, Steve Coll, Dean of Journalism at Columbia University, and Bruno Patino, PhD, Dean of Sciences Po School of Journalism, will discuss the present state of the news and the prospects for recovering truth.
The art of scent has a long history in Japan, going back to the classical Japanese art of kodo, the incense ceremony. Aroma space designer Megumi Futatsu explores aromatherapy, interior design, and the traditional scents of Japan in a talk followed by a scent-sampling reception. Japan Society.
Urbanist, artist, and New School professor Gabrielle Bendiner-Viani launches her new book Contested City: Art and Public History as Mediation at New York's Seward Park Urban Renewal Area along with reflections from Bendiner-Viani's longtime collaborators. The New School.
Wednesday, February 13
Rock star intellectual Bernard-Henri Lévy discusses the prospects for the West as America turns from democracy. Looking to antiquity for the roots of the crisis (we can't blame everything on Trump), Lévy will lay out the current shifts in world power, as presented in his new book, The Empire and the Five Kings: America's Abdication and the Fate of the World. He'll be joined in conversation by historian Sir Simon Michael Schama. 92nd Street Y.
Hear from investigative journalists Jean-Christophe Brisard and Lana Parshina, who spent years negotiating with the Russians for access to confidential Soviet files that reveal the truth behind the hunt for Hitler's body. Their new book includes eyewitness accounts and forensic science. Shakespeare & Co. (Upper West Side).
DIY your political action at this event centered on how craft can serve as a form of protest and resistance. Museum of Arts and Design.
A Taste of Science presents two talks on the critter realm. Evolutionary biologist Dr. Shana Caro looks at "how honest communication can evolve between individuals with conflicting interests, like baby birds and their parents." Entomologist Dr. Carly Tribull talks parasitoid wasps, which seem more suited to horror film outtakes than their actual role protecting food crops from pests. Ryan's Daughter.
Thursday, February 14
Revolutionize your view of the Financial District through this walking tour of George Washington and Alexander Hamilton's New York. Museum of American Finance.
Ethnographer and Eastern Europe expert Kristen R.Ghodsee went viral with a Times op-ed on "Why Women Had Better Sex Under Socialism." On Valentine's at Housing Works Bookstore Cafe she'll speak with Sarah Jaffe (Necessary Trouble: Americans in Revolt) on the book-length expansion of the essay, which includes chapters like "Women: Like Men, But Cheaper" and "What to Expect When You're Expecting Exploitation."
Get the real science behind genetics and love with a Valentine's workshop at Genspace. You'll conduct your own genetic test for a "love" gene while delving into the ethics of DNA-based matchmaking.
Friendship and love, love and resistance, and what's new for the 2020 census highlight our picks for the best smart things to do in NYC this weekend.

Friday, February 15
Mark the 50th anniversary of the historic Stonewall riots by enjoying the NYPL's new exhibition Love & Resistance: Stonewall 50 at this happy hour event, which will also feature drinks, curator talks, trivia, and drag queen story hour. New York Public Library – Stephen A. Schwarzman Building.
Spend the day after Valentine's with philosophy educator Jeanne Proust, who talks about love and friendship, and how the latter may be the more important state of connection for us to be seeking out. The Strand.
Saturday, February 16
Find community at this screening of archival footage documenting the 1996 exhibition "3 Legged Race", which will be followed by a conversation on how Harlem's community and history has informed artistic practice. New Museum.
Romanticize the past on this special romance tour exploring the mating rituals of 19th century sweethearts (there's a tour Sunday as well). Mount Vernon Hotel Museum & Garden.
Mark Washington's birthday weekend with an open house at Fraunces Tavern Museum, good through Monday for $1 admission and free guided tours.
Sunday, February 17
Jeff Behler, New York Regional Director for the U.S. Census Bureau, talks about the changes and improvements in the 2020 Census and its importance to our democracy. New York Society for Ethical Culture.
Caveat hosts "The Art of the Return," which looks at the lives of the formerly incarcerated. This iteration features activist Elaine Bartlett, subject of the book Life on the Outside, in a special show focused on women. (This is an afternoon show, followed in the evening by…)
Perseveration on measurement above what really matters, and the way early returns can become calcified before confirmation. are two common pitfalls of the scientific realm. Lead science writer at FiveThirtyEight Christie Aschwanden talks about her book Good to Go: What the Athlete in All of Us Can Learn from the Strange Science of Recovery, and what beer and Tom Brady's $200 pajamas can say about larger fields of study. Caveat.
Alex Trebek, Siri Hustvedt, and a live appearance from Science Friday highlight our picks for the best smart things to do in NYC this week.
Monday, February 18
Dance over to the Anthology Film Archives for this screening of choreographer Merce Cunningham's work BIPED, which will include a Q&A with New York Times dance critic Alastair Macaulay.
Join a disaster researcher, a volcanologist, a geologist with insight on what it's like to work near an active volcano, and producers who can give behind-the-scenes looks at the Natural History Museum's Experimental Petrology Lab for an evening of volcano science as Science Friday comes to Caveat.
Tuesday, February 19
As elusive as consciousness, personality is one of psychology's perennial puzzles. NYU professor and clinically trained psychologist Lawrence Ian Reed, an expert in mood and emotional disorders, ponders what personality is, what differentiates people, and the paths by which we get in the way of ourselves in Think & Drink's Personality Disorders in Everyday Life. Subject.
Iconic host Alex Trebek looks back at his long stint with the beloved game show, and forward to a new iteration, The Jeopardy! All-Star Games, with 18 elite contestants returning to compete in teams. Trebek will be joined by actor Michael McKean. 92nd Street Y.
Mark Black History Month with an alternative look at the fight against oppression from Carl Dix, a founding member of the Revolutionary Communist Party. Dix includes Nat Turner, Harriet Tubman, and Colin Kaepernick among the celebrated, and the likes of Buffalo Soldiers, Harlem Hellfighters, and Tuskegee Airmen sided against "the emancipation of humanity." Revolution Books.
Looking at historic nationalist movements from the 16th-century all the way up to Brexit, Israeli philosopher and conservative political theorist Yoram Hazony talks about the positive role of love of country and self-rule, as outlined in his new book, The Virtue of Nationalism. New-York Historical Society.
Wednesday, February 20
Go back to the future at this book event with The History of the Future author Blake J. Harris on the true story of the virtual reality company Oculus. The Strand.
Novelist Siri Hustvedt's recent book of essays (A Woman Looking at Men Looking at Women: Essays on Art, Sex, and the Mind) crosses over the humanities/science divide. Sections cover neurobiology, mind/body dichotomies, and gender bias in art and literature. You can find her in conversation with French novelist and Columbia professor Clémence Boulouque. Albertine.
Big data isn't all evil. In the world of astrophysics, large surveys are leading to breakthroughs in the understanding of cosmological time. Dr. Ruth Angus will explain how statistics are opening up new understandings of the ages of stars, and how this in turn will help us better comprehend the evolution of the universe. Simons Foundation.
Poet and essayist Katha Pollitt joins Dr. Richard A. Friedman, an expert in the neurobiology of mood disorders, to talk language and its role in critical thinking in the post-truth era. Rubin Museum of Art.
Philip K. Howard talks about his new book, Try Common Sense: Replacing the Failed Ideologies of Right and Left, and his ideas for a simplified government. He's joined by Laura Walker, President and CEO of New York Public Radio; a Q&A and book signing will follow. Shakespeare & Co.
Thursday, February 21
Soto Zen Buddhist priest and professor of religion Duncan Ryūken Williams joins author Pico Iyer to talk about Williams's new book, American Sutra: A Story of Faith and Freedom During the Second World War. Drawing on the internment of Japanese-American citizens, the evening will touch on themes like religious freedom, tolerance, racial justice, civil liberties, and what exactly it means to be an American. Marlene Meyerson JCC Manhattan.
Become well "versed" in haiku at this talk on the Japanese poetry form and its limitless potential. Japan Society.
MMM
Friday, February 22. Don't go nuclear at this talk on the realist case for eliminating nuclear weapons. Soldiers', Sailors', Marines', Coast Guard and Airmens' Club.
Saturday, February 23. Light up the town on this walking tour exploring the former New York haunts of inventor Nikola Tesla. 

Sunday, February 24. Jazz things up at this One Day University session on jazz and its impact on global culture. New York Institute of Technology.
Monday, February 25. Exercise your mind at this talk with Dr. Wendy A. Suzuki on how physical activity can improve brain function. New York Society for Ethical Culture.
Tuesday, February 26. Don't "grab them" at this talk with Golden Handcuffs: The Secret History of Trump's Women author Nina Burleigh on the president's attitudes toward women. Shakespeare & Co. (Upper West Side).
Wednesday, February 27. Sit for this event on Italian painter Giovanni Battista Moroni and truth and fiction in Italian Renaissance portraiture. The Frick Collection.
Thursday, February 28. Get a good story out of this conference on the role that "narrative" plays in the natural sciences and humanities. Columbia University.
=====================================================
=====================================================
Much more stuff coming soon. Ccome on back, see what we've got.