What's Happening May 2019
CityGuideNY – The Best Things to Do in NYC in May
Lincoln Center – Lincoln Center FREE May (coming soon)
Grub Street (NewYorkMagazine) – What to Eat and Drink in NYC This May
ThoughtGallery – The May Calendar: Events for Each Day This Month
MORE COMING SOON
These sites have been selected because they all do a first rate job publishing NYCity event info. I hope you will click on their hot links to see what else they have to offer.
============================================================
They say April showers bring May flowers, which makes the merry month of May a terrific time to be in New York City. Mother's Day, Fleet Week and its special festivities at the Intrepid Sea, Air & Space Museum, and the unofficial kick-off of summer on Memorial Day are among the highlights. Read on for the best things to do in NYC in May.
Things to Do in New York in May: Exhibits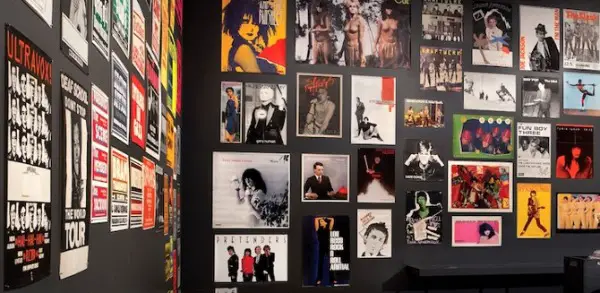 (4/9-8/18) Too Fast to Live, Too Young to Die: Punk Graphics 1976-1986at the Museum of Arts and Design. More than 40 years after punk exploded onto the music scenes of New York and London, its impact on the larger culture is still being felt. Born in a period of economic malaise, punk's energy coalesced into a powerful subcultural phenomenon that transcended music to affect other fields, and especially graphic design. Too Fast to Live, Too Young to Die explores the visual language of punk through hundreds of its most memorable graphics, from the shocking remixes of expropriated images and texts to the DIY zines and flyers that challenged the commercial slickness of the mainstream media. #PunkGraphics
(5/2-5/5) Art New York at Pier 92/94, an important exhibition facility for the arts that annually attracts over 150,000 collectors. Art New York will offer both noteworthy and fresh works by important artists from the modern, post-war, and pop eras, and feature paintings, photography, prints, drawings, design, and sculpture.
PLUS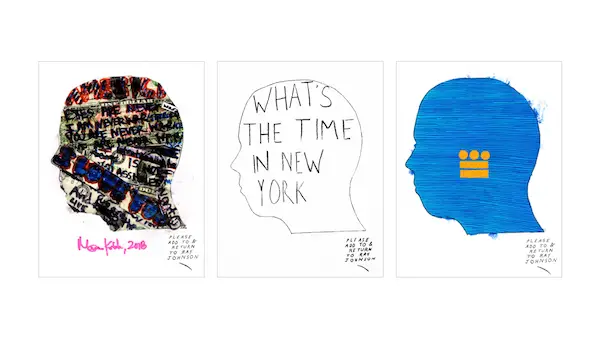 (5/2-5/5) Frieze Art New York. Head over to Randall's Island Park this spring to experience the contemporary art world in an alfresco environment. Interact with public installations, sit in on "Frieze Talks," enjoy the Frieze Art Fair's Reading Room, and, of course, lay your eyes on some of the most talked about artwork in the city. friezenewyork.com
Rockefeller Center will also be participating in this year's Frieze Art Festival, rolling out its inaugural New York edition of Frieze Sculpture. Fourteen international artists including Goshka Macuga, Ibrahim Mahama, Joan Miro, Paul Nazareth, Sara Sze, and Hank Willis Thomas will be among the artists to be featured.
(5/20-5/23) Wall Street Journal's The Future of Everything Festival Hear the most promising ideas for advancing technology and society at interviews and talks across two stages. Discover the projects and products that will transform how we live, work and play inside the Lab—an experiential, multisensory showcase of next-generation technologies and products. And get a firsthand look at the work of pioneers who have forged new paths in their industries on a Festival excursion.  Get tickets here.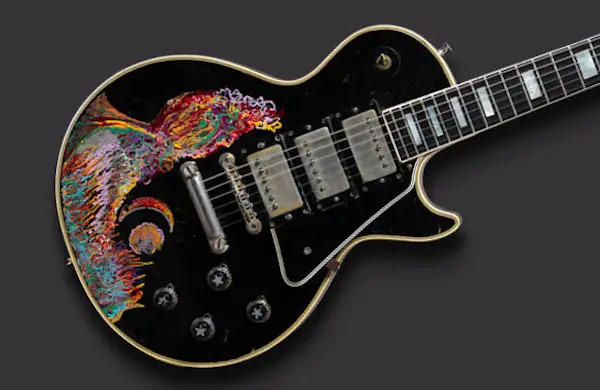 (Now-10/8) Play It Loud: Instruments of Rock & Rollat the Metropolitan Museum of Art. When you see the sheer volume (some 130) of mind-blowing instruments that have been played by a broad cross-section of iconic musicians, all tucked into one space, you'll understand why the Met is the appropriate place for this show. It's the first time a music exhibit of this magnitude has been presented, co-organized with the Rock & Roll Hall of Fame. While guitars primarily make up the exhibit (you can see the white guitar Jimi Hendrix played at Woodstock, Prince's 1993 "Love Symbol" guitar, one of Pete Townshend's smashed guitars encased in Lucite, and Joan Jett's guitar, among others), there are other instruments, including Jerry Lee Lewis's gold baby grand piano, Lady Gaga's custom Artpop piano, and The Who's drum kit. #MetRockandRoll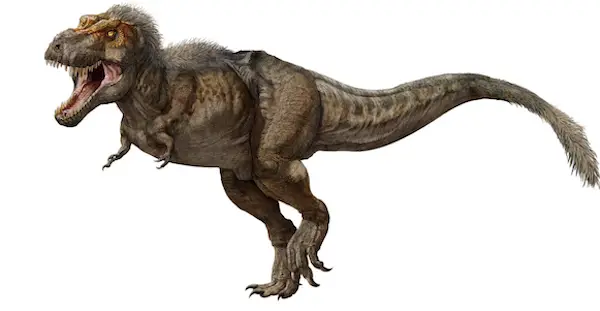 (Now-8/9/2020) T. rex: The Ultimate Predator at the American Museum of Natural History. Visitors will encounter a massive, life-sized model of a T. rex with patches of feathers—which, as scientists now know, were likely present on nearly all non-avian dinosaurs (all dinosaurs other than birds)—as well as reconstructions of a fluffy T. rex hatchling and a four-year-old juvenile T. rex; a "roar mixer" where visitors can imagine what T. rex might have sounded like by blending sounds from other animals; a shadow theater where a floor projection of an adult T. rex skeleton will come to life; and a magnetic wall where visitors will be tasked with placing various tyrannosaur family members in the correct time period. They will also encounter a life-sized animation of T. rex in the Cretaceous and explore real data from fossil specimens, CT scans, and microscope images at a tabletop Investigation Station. In collaboration with HTC VIVE, the Museum will present V. rex (working title) as its first interactive, multi-player virtual reality experience. Visitors will team up to build a T. rex skeleton bone by bone and then watch as it comes to life in what is now Montana, as it was 66 million years ago.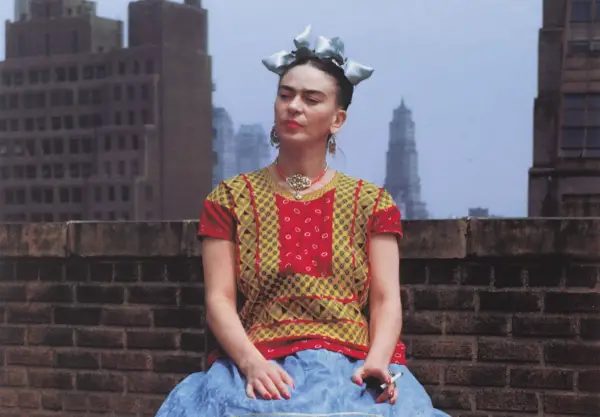 Nickolas Muray (American, born Hungary, 1892–1965). Frida in New York, 1946? printed 2006. Carbon pigment print, image: 14 x 11 in. (35.6 x 27.9 cm). Brooklyn Museum, Emily Winthrop Miles Fund, 2010.80. Photo by Nickolas Muray, © Nickolas Muray Photo Archive. (Photo: Brooklyn Museum.)
(Now-5/12) Final weeks! Mexican painter Frida Kahlo (1907-1954) lived and worked in a manner which challenged the political, social, and sexual norms of her era. Kahlo held her national identity dear and used traditional Mexican dress as a fixture of her public persona. Her large body of self-portraits created a mythos of self (some say she invented the selfie). New at the Brooklyn Museum is Frida Kahlo: Appearances Can Be Deceiving, a lush exhibition that shows off Kahlo's art, in addition to personal artifacts like her cosmetics, letters, jewelry, and clothing. Additional context is provided by items from the museum's Arts of the Americas collection, including Aztec sculptures, ceramics made in Guadalajara in the early 20th century, and an ancient Colima dog sculpture of a Xoloitzcuintli, a Mexican hairless dog that Kahlo had an affinity for. Advance tickets are available here.
PLUS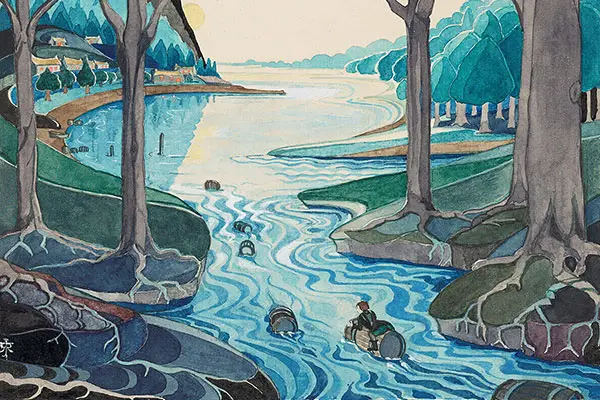 (Now-5/12) Final weeks! "In a hole in the ground there lived a hobbit." With these words Oxford professor J.R.R. Tolkien ignited a spark that's burned for generations of readers. From the children's classic The Hobbit to the epic The Lord of the Rings, Tolkien's tales of hobbits and elves, dwarves and wizards have introduced millions to Middle-earth, a world that Tolkien populated with creatures, languages, and histories. Tolkien: Maker of Middle-earth at the Morgan Library & Museum is the most extensive public display of original Tolkien material in decades, stocked with family photographs and memorabilia, maps, draft manuscripts, and Tolkien's original illustrations.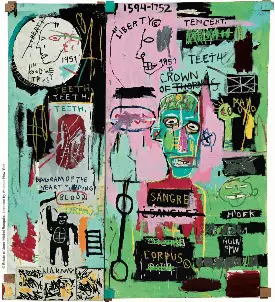 (Now-5/15) Final weeks!  Jean-Michel Basquiat at The Brant Foundation Art Study Center in the East Village. Eighties it-painter Jean-Michel Basquiat, a Brooklyn product, created passionate, bold street art and canvases. He died at only 28. Organized in collaboration with the Fondation Louis Vuitton and curated by Brant Foundation founder Peter M. Brant and Dr. Dieter Buchhart, the inaugural exhibition will bring together Basquiat's most important masterworks from the Brant Collections joined by contributions from international museums and private collections. No walk ins. Get tickets here (FREE). Note: there is a waitlist.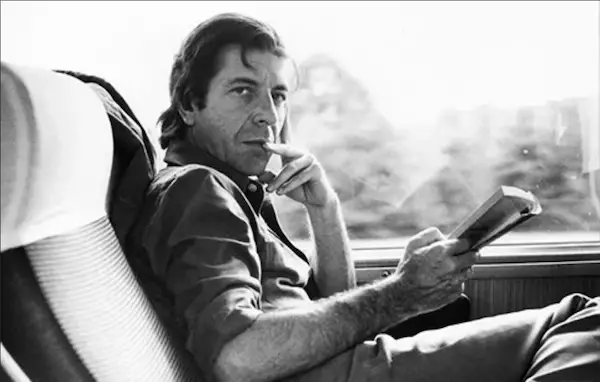 (Now-9/8) Leonard Cohen: A Crack in Everything at The Jewish Museum is the first exhibition entirely devoted to the imagination and legacy of the influential singer/songwriter, man of letters, and global icon from Montréal, Canada. The exhibition includes commissioned works by a range of international artists who have been inspired by Cohen's style and recurring themes in his work, a video projection showcasing Cohen's own drawings, and an innovative multimedia gallery where visitors can hear covers of Cohen's songs by musicians such as Lou Doillon; Feist; Moby; and The National with Sufjan Stevens, Ragnar Kjartansson, and Richard Reed Parry, among others.
(Now-7/10) Implicit Tensions: Mapplethorpe Now at The Solomon R. Guggenheim Museum. Robert Mapplethorpe, one of the most critically acclaimed and controversial American artists of the late 20th century, is represented in great depth in the Guggenheim's collection. In 1993 the museum received a generous gift of approximately two hundred photographs and unique objects from the Robert Mapplethorpe Foundation, creating one of the most comprehensive public repositories in the world of this important artist's work. In 2019, 30 years after the artist's death, the Guggenheim will celebrate the sustained legacy of his work with a yearlong exhibition in two sequential parts in the museum's Mapplethorpe Gallery on Tower Level 4.
(Ongoing) Faith and Empire at the Rubin Museum. Religion has influenced and empowered countless political leaders throughout history, and Tibetan Buddhism is no exception. "Faith and Empire: Art and Politics in Tibetan Buddhism"is the first exhibition of its kind to explore Tibetan Buddhism'sdynamic political role in the empires of Asia from the 7th to the early 20th century. Artwork highlights include a set of 8th-century gilt-silver drinking vessels from the Tibetan Empire; an early 13th-century wrathful icon made of silk and ornamented with tiny seed pearls; a 4 ½-foot-tall 680-pound gilt-bronze bodhisattva from the early 15th-century Ming court; and a 19th-century 8-feet-wide Mongolian depiction of the final battle against the heretics and nonbelievers. The exhibition is arranged chronologically, beginning with the Tibetan Empire in the 7th century, and includes sections on the Tangut kingdom of Xixia, the Mongol Empire, the Chinese Ming dynasty, the rule of the Dalai Lamas, and the Manchu Qing dynasty.
(Now-7/28) Made in New York City: The Business of Folk Artat the American Folk Art Museum. Folk art may seem like something that flourishes best in isolated areas, but it's been a vibrant tradition in the heart of New York City for centuries. In fact, many objects associated with the heartland were originally manufactured by artisans here. A new show uses some 100 works by self-taught artists to tell the story of how New York became the commercial and financial capital of the country, as seen through the lens of the folk art that was made here. From stoneware cast in the West Village to advertising figures made on Canal Street to weathervanes forged in the Bronx to carousel animals carved on Coney Island, see how New York City was the center of it all.
(Permanent)The Jim Henson Exhibitionat the Museum of the Moving Image celebrates the life and legacy of the famed Muppet creator, exploring both his prolific career and the enduring effect his work has on pop culture to this day. Visitors will learn more about the creation of such beloved works as The Muppet Show, Sesame Street, Fraggle Rock, The Dark Crystal, and Labryinth, as well as discover the cutting-edge experimental works Henson made throughout his career.

(Now-6/23)A City for Corduroy: Don Freeman's New York, now open at the Museum of the City of New York, presents the gamut of Freeman's New York work, from his lively and humane depictions of ordinary New Yorkers and the city in the 1930s, to his illustrated scenes of the Broadway backstage, to his children's books inspired by the city, including not just the beloved children's Corduroy books but also Pet of the Met and Hattie the Backstage Bat. The exhibition features drawings, paintings, publications, and prints, as well as the artist's original studies and sketches of Corduroy and other characters.
Things to Do in NYC in May: Comedy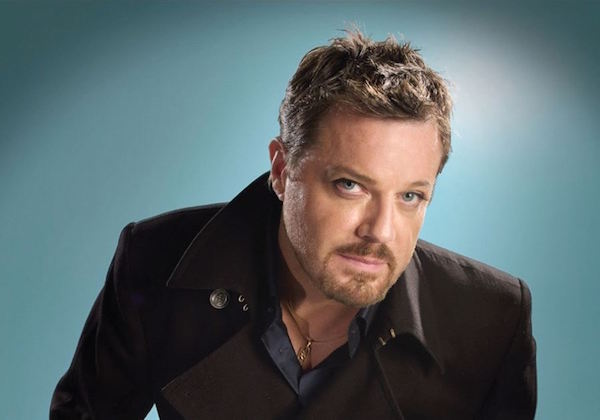 (5/21-5/24) Eddie Izzard: Wunderbar at the Beacon Theatre.
PLUS
(5/2-5/4) Samuel J. Comroe at Gotham Comedy Club.
(5/3)Chelsea Handler stops by Town Hall, to discuss her new book, Life Will Be The Death of Me.
(5/3-5/4) Theo Von, star of the Netflix special No Offense, at Carolines.
(5/3-5/4) Jerry Seinfeld at the Beacon Theatre.
(5/14-5/15) Rachel Bloom, creator and star of the CW musical comedy seriesCrazy Ex-Girlfriend, comes to  Radio City Music Hall for a two-night concert spectacular. msg.com
(5/16) Pod Saves America at Kings Theatre.
(5/18) Aziz Ansari's Road to Nowhere tour stops at the Brooklyn Academy of Music.
(5/30-6/1) Godfrey at Gotham Comedy Club.
Things to Do in New York in May: Kids

(5/11-5/12) Kids Food Festival at Brookfield Place. The Kids Food Festival welcomes families with children of all ages, interested in learning about balanced food choices in a fun and engaging environment that empowers children to make these decisions for themselves.
PLUS
(Now-11/3) Kids of all ages will want to check out the newBronx Zoo Dinosaur Safari.  It's the biggest, most realistic dinosaur safari ride in America. Travel back in time on a guided tour to learn about dinos of the past and descendent animals of the present. The experience will take riders through 2 acres of woods, in which they will meet animatronic dinosaurs, including two 40-foot-long T. rexes, a 60-foot-long herbivore called Omeisaurus, and the Spinosaurus, one of the largest carnivorous dinosaurs to ever exist.
(5/5) Salsa Sounds for Kids featuring Boneita at Brooklyn Bowl. 12:30pm.
(5/19) The Music of Pearl Jam for Kidsat Brooklyn Bowl.
(Ongoing) A 7D experience at Madame Tussauds New York, Mission: Undead, tasks you with killing more zombies than your friends! Prevent the zombie apocalypse and survive your first night of work on the force at this state-of-the-art Times Square attraction (13+).
(Ongoing) Exhilarating Family Fun at Stomp NYC. Special discount packages available!
(ongoing) Aspiring scientists and astronauts will want to explore the New York Hall of Science in Queens, brimming with interactive exhibits (plus an outdoor playground).
For more kids activities, check out our sister sitenymetroparents.com!
Things to Do in NYC:  Food, Music, and Nightlife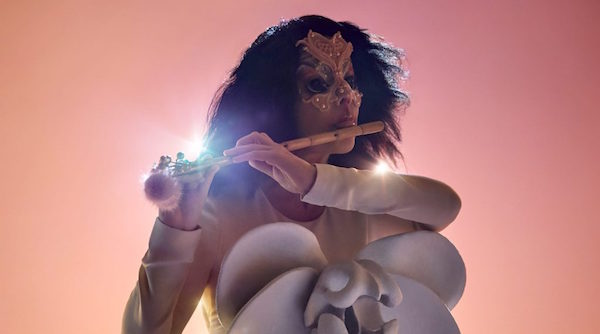 Photo: Warren Du Preez & Nick Thornton Jones.
(5/6, 5/9, 5/12, 5/16, 5/22, 5/25, 5/28, 6/1) Bjork: Cornucopiaat the new Hudson Yards venue The Shed.
PLUS
(5/1) Joan Baez at the Beacon Theatre.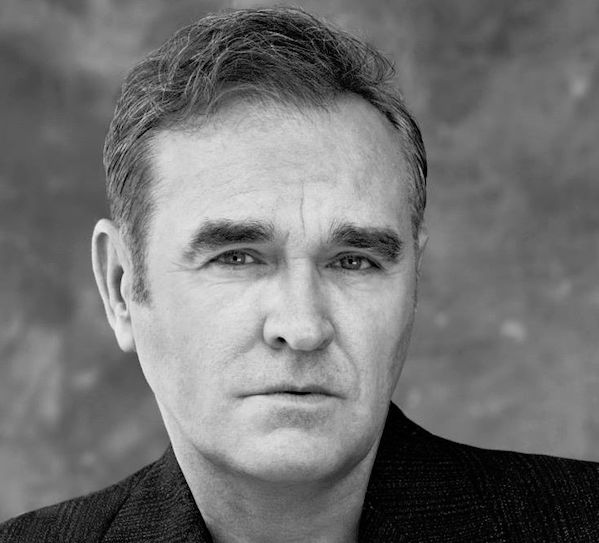 (5/2-5/4, 5/7-11) Morrissey does a residency at the Lunt-Fontanne Theatre. Get tickets here.
(5/4) FREE! Block Party at Lincoln Center, in honor of its 60th anniversary. With activities for all ages, the event brings together all of the eleven organizations that comprise Lincoln Center—activating the campus with a range of performances, art-making, film programming, tours, food trucks, and more. The Block Party culminates in a grand finale on the iconic plaza with more than 135 musicians, conducted by Musical Director Sunny Jain from atop the Revson Fountain. 10am-2:30pm. #LincolnCenter60
(5/4) The Lemonheads at Brooklyn Bowl.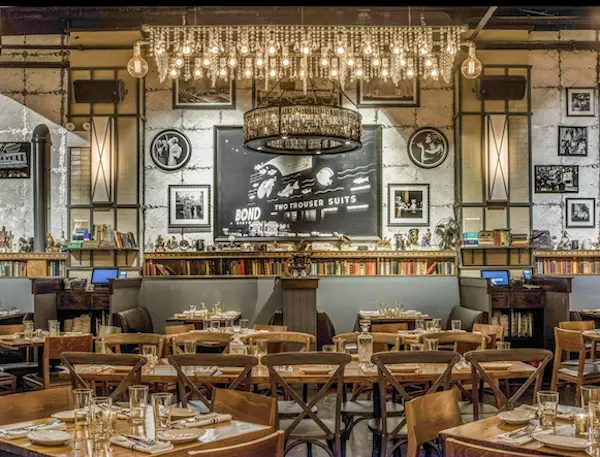 (5/4) It's the Kentucky Derby! Come watch the race and sip on Derby-inspired cocktails at The Ribbon Midtown. No tickets required, but be sure to come dressed in your best Kentucky Derby style outfit. The party will feature a DJ and four specialty cocktails: a Woodford Reserve Mint Julep, Keeneland Breeze, Derby Day Bloody Mary, and Watermelon Martini. Stop by for some festive and carefree fun!
(5/5) Al Green at Radio City Music Hall.

(5/5) Celebrate Cinco de Mayo with drink specials, live music, dancing, a bottomless brunch. and more at Vida Verde. Read on for other places to celebrate Cinco de Mayo.
(5/8)The Dandy Warhols with Cosmonauts, The Vacant Lotsat Brooklyn Steel.
(5/9) Conversation with actress/Academy-Award winning director Greta Gerwig and director Noah Baumbachat The Morgan Library & Museum. To celebrate the relationship between art, literature, and film, join writers/directors Noah Baumbach (The Squid and the Whale) and Greta Gerwig (Lady Bird, upcoming Little Women), who also collaborated on Frances Ha and Greenberg, in conversation on the films that have inspired their lives and work. Moderated by Antonio Monda, Artistic Director of Le Conversazioni festival.
(5/10) Idles at Brooklyn Steel.
(5/10-5/12)An Evening with David Sedaris at Town Hall. 
(5/13-5/19) The 2019 Harlem Eat Up! Now, in its fifth year, the Festival offers a sampling of Harlem's sights, flavors, and sounds. harlemeatup.com
(5/18-5/19) NYC Vegetarian Food Festival at Metropolitan Pavilion. Get tickets here.
(5/18-5/19) K-pop sensation BTS bring their Love Yourself: Speak Yourself Tour to NJ's MetLife Stadium. 
(5/16-5/19) 11th Annual Urban Bear NYC, a large series of events for the bear and bear-friendly gay community. It's the largest event of its kind on the East Coast, with bar crawls, invasions, wellness, a disco cruise, and more.
For more LGBT events, visit our brother site, metrosource.com!
(5/17-5/18) Taste of the Upper West Side. 
(5/19, 5/21)Passion Pit at The Rooftop at Pier 17.
(5/22)Whisky Live New York. The world's premier whisky tasting show moves to the Altman Building on 18th Street between Sixth and Seventh Avenues. All tickets include food.
(5/25) Greta Van Fleet kicks off the summer season at Forest Hills Stadium.
(5/29) The Distillers w/ Starcrawl at Brooklyn Steel.
(5/31) Bikini Kill at Brooklyn Steel.
Things to Do in New York in May: Sightseeing

(5/22-5/28) It's the 31st Annual Fleet Week in NYC! Festivities will be taking place all week long at the Intrepid Sea, Air & Space Museum. For additional info, visit fleetweeknewyork.com.
(5/27) Catch the Memorial Day Parade Ceremony at the Intrepid Sea, Air & Space Museum. Additional Memorial Day parades are held in Brooklyn and Douglaston, Queens.
PLUS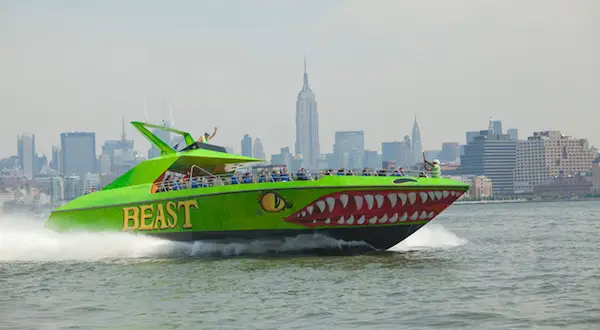 (5/9) Feelin' the need for speed? Starting today,The BEAST Speedboat Ride is back!  Zoom past the Statue of Liberty at a heart-racing 45 mph!
(5/5) Every Sunday on the Upper West Side you can find Grand Bazaar NYC, the city's largest curated market—and most distinctive! You'll find local artists and vintage/antique dealers with one-of-a-kind fashion, crafts, collectibles, and handmade jewelry. (There's also some mighty tasty artisanal treats). May 5th is the NYC Home Decor & Furniture Bazaar.

(5/11-5/12) Mother's Day Weekend Garden Party at the The New York Botanical Garden. The most spectacular spring landscape New York City has is the setting for live music, games, picnicking, and more. Make a reservation for a delicious meal with mom at the Hudson Garden Grill.
(5/12) Enjoy Mother's Day Early Brunch, Brunch, and Dinner Cruises aboard the Spirit of New York.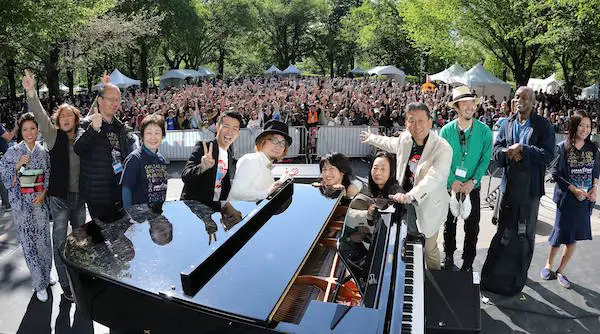 (5/12) 13th Annual Japan Day at Central Park. The event kicks off with the rousing Japan Run, a 4-mile mini-marathon and Kids' Races, hosted by New York Road Runners. The event continues with the Japan Day Festival featuring wide range of Japanese traditional and family-friendly activities, free samplings of popular Japanese cuisine, and powerful stage performances throughout the day.
(5/18-5/19) The Ninth Avenue International Food Festival has been a New York favorite since 1973. Closing Ninth Avenue from 42nd Street to 57th Street in Hell's Kitchen, and filling it with delicacies from Poland, Italy, Spain, Greece, Japan, Thailand, and beyond, the festival provides a great way to nibble your way around the world. There are games and other activities for kids, and live international music and dancing at 55th Street. No entrance fee; the festival runs rain or shine, noon to 5pm.
(5/18-5/19) At the NYC Vegetarian Food Festival, you'll learn about sustainability, healthy living, and going green. Attendees can sit in on lectures and get cooking tips from big name chefs during the two-day event. nycvegfoodfest.com
(5/25) It's the first-ever Burgers, Bourbon and Beethoven Festival at Greenwood Cemetery. Presented by Death of Classical and Green-Wood, running from 7-10PM, the inaugural "Three Bs" Fest will feature a cook-off with two competing burger recipes, a tasting of whiskeys, and a performance of Beethoven's Fifth Symphony by the String Orchestra of Brooklyn. Whiskeys will be provided by Angel's Envy, Blackened American Whiskey, Five & 20, NY Distilling Co, Van Brunt Stillhouse, Widow Jane, and more. Get tickets here. Raindate 5/26.
Things to Do in New York in May: Ongoing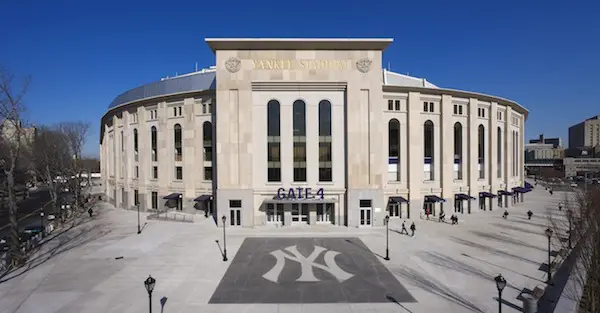 (ongoing) Baseball season is here! Take a Yankee Stadium Tour!
PLUS
Part tour, part show, total entertainment! Take THE RIDE!
Bring a loved one to take in the breathtaking view at Top of the Rock.
Ripley's Believe It or Not! Odditoriumbrings people of all ages face-to-face with the world's most unbelievable curiosities. With 18,000 square feet of astonishing artifacts and exciting interactive exhibits. Here's a coupon!
Zip up 100 stories in 60 seconds and see all of New York City from atopOne World Observatory.
Explore New York City from the best vantage points with Helicopter Flight Services Tours. Choose from four different itineraries.
New York Weather in May
As we said at the top, the April showers have passed, and we're reaping the benefits as blossoms are everywhere in New York in May. Things are warming up quite nicely, with the average daily high starting off at 66°F (19°C) on May 1 and working its way up to 75°F (24°C) by May 31. Lows at the beginning of May get down to an average of 50°F (10°C), but by the end of the month nights are only getting down to about 60°F (15.5°C). Despite the passing of the April showers, you can still expect to encounter some rain on a visit to New York—in fact, May is a slightly wetter month than April. Look for an average of about 4 inches of rain, and about half the days of the month experience some precipitation. The odds of snow and extreme weather are very low in New York in May, so you won't need more than a light jacket and maybe an umbrella.
==============================================
==============================================
Lincoln Center – Lincoln Center FREE May
coming as soon as they publish.
=================================================
=================================================
14 Excellent Things to Eat, Drink, and Do in New York City This May
Wayla's Thai-style fried chicken.
Photo: Melissa Hom
Every month in New York, there are a bewildering number of new dishes to eat, drinks to imbibe, and food-themed events to attend. Often, the hardest part is just figuring out what's really worth your limited time. So Grub Street kicks off each month with a curated selection of dishes, drinks, and events that should absolutely be on your agenda. Make your plans now.
1. Drink fancy cocktails and eat Thai grilled chicken on the Lower East Side.
Curry and cocktails could be one tagline for Wayla, a new Thai restaurant from Northern Tiger's Erika Chou, the Bangkok-born chef Tom Naumsuwan (who worked at Elmhurst's Spicy Shallot), and former Aviary bartender Anthony Baker. The Lower East Side restaurant has a fancy den-like feel as well as an outdoor space that, with its rugs and wicker chairs, looks like your friend's back patio. There are street snacks like the pork meatballs wrapped in crispy noodles known as moo sarong ($7), mains including Isan-style grilled chicken called gai yang ($26), and a rotating daily curry ($18). Baker is the beverage director, and his cocktails borrow heavily from the Thai pantry. A simple vodka–and–club soda gets spruced up with ka-galangal, makrut lime, and goji for the Sabai Sabai ($13), while Thai chile and tamarind are mixed with tequila for the Land of Smiles ($15). There's a trio of interesting non-alcoholic drinks, too, including a Gingerale ($9) with cold-pressed ginger, goji, lemon, and club soda.
2. Then go get shaved ice for dessert.
Nearby on Lower East Side, the shaved-ice specialist Bonsai Kakigōri now has a home to call its own in the neighborhood. Kakigōri ($5-$11) will of course be the star, with five classic flavors (including strawberries and cream and matcha mountain) and five seasonal flavors (such as LES black and white cookie) available at any time. The menu will extend beyond dessert with a handful of toasts and sandwiches, including a classic honey, peanut butter, and banana ($7) and a katsu sandwich ($10) served on squishy Japanese milk bread.
3. Go to a New York bake sale featuring some of the city's best restaurants and benefiting Planned Parenthood.
From 11 a.m. to 3 p.m. on May 19, Café Altro Paradiso will host its third annual bake sale for Planned Parenthood NYC. The event has grown significantly in the three years since it started to the point where it's now spilled out of the restaurant. The roster of participants is a who's who of New York restaurants, including Atla, Cervo's, Contra and Wildair, Frenchette, Le Bernardin, Olmsted, Ops Pizza, and Superiority Burger. There are also out-of-towners like Sqirl and companies like Yola Mezcal. It'll be good eating for a good cause.
4. Buy your tickets for the Harlem EatUp! Festival's great dinners.
For its fifth year, Marcus Samuelsson and Herb Karlitz's Harlem EatUp! will return from May 13 through May 19. Along with the main festival (free admission), there will, as always, be a number of ticketed events. On May 14, the James Beard Award–nominated chef Kwame Onuwachi, whose memoir Notes From a Young Black Chef is rightfully causing a stir, will cook (tickets are $115) at Karl Franz Williams's Solomon & Kuff. The next night, James Beard Award–winning chef and cookbook author JJ Johnson and Marc Vetri will cook at Johnson's soon-to-open FieldTrip, or you can head to Melba's for a dinner (tickets are $100) cooked by Melba Wilson and Jerome Grant of the National Museum of African American History & Culture's Sweet Home Café. The James Beard Award winner Mashama Bailey will also be in town for the marquee Luminary Dinner (tickets are $250) at Ginny's Supper Club. There's a lot more going on, so check out all the events here.
5. Spend your Saturday evening at the Queens Night Market.
The "New Yorkiest" of New York's food fairs returns May 4. Queens Night Market is back, now with free admission but still with most of the food for $5 or less. Open from 5 p.m. to midnight every Saturday, the market will introduce new vendors including American Pharaohz, for Egyptian hawawshi; Wembie, for Moldovan cheese donuts; and Tania's Kitchen, for Haitian diri ak djon djon and pikliz. Plenty of favorites will return, including the excellent Burmese Bites and Jibarito Shack. For a full list of vendors and performers, check out the Market's website.
6. Eat noodles cooked by Andy Ricker, then hear him talk about his new book with Francis Lam.
Pok Pok Ny may be now more, but you can still enjoy Andy Ricker's cooking here in New York — for a couple days this month, anyway. To celebrate his new book with JJ Goode, POK POK Noodles, the chef will drop into the original Momofuku Noodle Bar for lunch on May 21. He'll cook dishes from his book including the Chiang Mai restaurant Mama Fah Thani's mama naam, an instant ramen soup with pork stock, tamarind, toasted chile powder, and other ingredients. The very next night, Ricker and Goode will pop by Greenpoint's Archestratus Books + Foods (tickets are $40) for what's being billed as a noodle-arancini happy hour. They'll talk about the book with wrtier Francis Lam, answer questions, and sign books, and you'll get a copy of POK POK Noodles to go with your book-inspired arancini.
7. Listen to Saveur's editor and Whetstone's publisher talk antipasti.
This event is what Michael Scott would call a "win, win, win." On May 8, the Strand will host Saveur editor-in-chief and James Beard Award–winning cookbook author Stacy Adimando in conversation with Whetstone magazine's co-founder, Stephen Satterfield, about all things antipasti. The event is for Adimando's new book, Piatti, a guide to the Italian culinary tradition featuring 75 recipes for dishes like prosciutto and pecorino biscuits. (If you can't make it to the Strand, Adimando will also talk Piatti with Refinery29 co-founder and global editor-in-chief Christene Barberich at the 92nd Street Y — tickets are $29 — on May 16.)
8. Head to the 92nd Street Y to hear from the authors of Indian-ish and The Italian Table, or attend a chocolate festival on Mother's Day.
If you're an avid home cook, or even if you're just trying to become one, you'll want to mark your calendar for this event at the 92nd Street Y. On May 8, friend of and contributor to Grub Street Priya Krishna will head uptown for a conversation with the great cookbook author Julia Turshen. They'll be talking about — what else? — Krishna's new cookbook, Indian-ish (tickets are $29), which is, you heard it here, a bona-fide hit. (It's risen as high as No. 43 on Amazon's best-seller list for all books.) The Y will also hold its annual Chocolate Fest (tickets are $35) on May 12, which (here's a pro tip) could be a great Mother's Day gift. Then on May 13 (tickets are $29), New York Times writer and cookbook author Melissa Clark will speak with Elizabeth Minchilli about her newest book, The Italian Table.
9. Or if you're looking forward to vegetables this summer, head to Cobble Hill for another cookbook event.
Here's one more cookbook event that'll get you prepared for the season of vegetables that is summer. On May 2 from 6 to 8 p.m., Cobble Hill's lizzyoung bookseller will host the Michigan chef Abra Berens, author of Ruffage, in conversation with Suzy Chase of the podcast Cookery by the Book. There will be wine, too, as well as a book signing.
10. Take the kids to a cooking-themed experiential store.
The "family experience" store CAMP is a toy store for the 21st century, which means: interactive and Instagrammable. On May 10, the operators will reveal their new theme, Cooking CAMP, which is all about (you guessed it) the world of food. The 10,000-square-foot store will take you through the production of food, from farms to factories to restaurants and home kitchens. Along with the store proper, there will be a theater for performances and workshops for kids ages 2 to 12. And afterward, you'll be able to take them to the store's location of Milk Bar, called Milk for CAMP.
11. Head up to the Broken Shaker for its new brunch.
Brunch in the sky. Starting May 4, the Freehand's rooftop bar Broken Shaker will start opening on Saturdays and Sundays at 11 a.m. Dinner's frita burger ($16) is on the menu, as are new dishes like a French toast Maduro Foster ($17), an avocado tostada with cotija ($14), and a hot chicken sandwich ($16). The cocktails ($16) include riffs on a.m. standards like a Verde Bloody Mary with smoked tomatillo, and a spiked-coffee service for the table.
12. Eat tacos with Cambodian-style pork belly or queso fundido on Cinco de Mayo.
For Cinco de Mayo, sandwich chainlet Num Pang has collaborated with Los Tacos No. 1 for an event called Cinco de Num. At Num Pung's location in Nomad from May 5 to May 7, the taqueria's tortillas will be offered with fillings like pork belly and coconut shrimp. (All tacos are $3.95.) Drinks ($7.95) like Micheladas and frozen watermelon sangria will be available, too. Over in Brooklyn, Alta Calidad will offer $10 queso fundido and margaritas during both brunch and dinner. Or you could hop over to El Atoradero at Parklife, where there will be a DJ from 3 to 7 p.m. along with a few specials. Expect three kinds of tacos placeros ($6 for one, $10 for two), including chile relleno de queso; cemitas with milanesa de pollo ($10); and mole poblano ($10).
13. Go drink beer at a Queens bar's reopened outdoor area.
Pray for good weather next week, because Nowadays will reopen its backyard on May 9. This year, there will be eight beers from Evil Twin Brewing on tap as well as natural wines, and new food including chicken-leg-confit sandwiches. The weekends will take you back to the beach (or park, as it may be), as both the stretchy, Middle Eastern–style ice-cream shop Republic of Booza and Casino Italian hot dog will set up shop. And especially for those days you get out of work on the early side, there will now be a happy hour from 4 to 8 p.m.
14. Check out a to-go outlet for the East Village's Japanese teahouse and sweets restaurant.
Speaking of sweets: Today, the East Village's Japanese teahouse Cha-An expands with the to-go shop Cha-An Bonbon. They'll be selling all of the original's signature items, including its hojicha anmitsu ($6), the sweet dumpling called dango ($4-$11), and Hojicha soft-serve, right on time for summer, plain ($3) or as a parfait ($6) with toppings like kuromitsu syrup and monaka crumble.
==========================================
===========================================
What to Do in New York City in May
This post is about things to do in NYC in May, including a top 10 list as well as sections on free, family-friendly and nighttime things to do, updated for 2019.
---
TOP 10 EVENTS AND THINGS TO DO IN MAY
Several of the items below are already included for free with the purchase of a tourist attraction discount pass.
For tips on the most popular activities in NYC, check out these popular activities
Join our free FTBF Travel Community! As a thank you, you'll receive our City Guide!
---
1. Take a Walking Tour 
May is one of the best months to take a walking tour as the weather is absolutely lovely – both day and night.
Our guided walks are free to join and operate on a pay-what-you-like basis, which means you decide what a tour was worth or what you could afford (even free) when the tour is over.
We also offer self-guided and GPS-enabled audio tours of every neighborhood that you will likely visit as a tourist in NYC.
Check out our homepage or look at our schedule to see what we have available when you are here.
---
2. Attend a Sporting Event 
May offers baseball in full swing! Basketball is heating up with the NBA Semi-Finals and the U.S. Women's National Soccer Team comes to town!
Seeing a sports game is a great way to spend an evening in New York City. For more nighttime activity ideas, see the things to do at night section below.
Basketball
Unfortunately, the Knicks aren't in the playoffs.
TIP: If you see the Nets, be sure to check out our guide, What To Do In Brooklyn, will come in handy.
---
Baseball
Yankee Stadium offers fun and insightful guided tours. Find out more here.
---
Women's Soccer
See the most successful Women's World Cup team of all time!
The U.S. Women's National Soccer team plays Mexico at the Red Bull Arena on May 26, 2019, before they head off to the 2019 FIFA Women's World Cup. Get tickets here.
TIP:  For many sporting events, you can often you can find great deals on Groupon and on Living Social.
---
3. Take a Carriage Ride in Central Park
In May, Central Park's trees and flowers are blooming and a carriage ride through the park is an unforgettable way to enjoy the beauty of spring.
Our post, Best Central Park Horse and Carriage Tours in NYC can help you find the tour that is right for you.
Central Park is so large that even if you do take a carriage ride, you may want to revisit the park on foot.
We offer a number of pay-what-you-like Central Park Walking tours, as well as a GPS- enabled audio tour of Central Park, which you can take any time you like.
Be sure to check out our Guide to Things to Do in Central Park.
---
4. See a Concert
This may you have some of the biggest names in Rock 'n' Roll rolling into town. You can also find alternative music gigs, music festivals and also some great comedy.
---
5.  Enjoy a Broadway Show
There are too many plays, musicals and other shows playing to list here. Check out what's playing while you are in NYC.
In May you have the chance to catch two great shows before they close in early June– Network with Bryan Cranston at the Belasco Theatre and the surprise hit, What the Constitution Means to Me at the Hayes Theater.
The energetic Kiss Me, Kate! at Studio 54 is closing June 2nd, so May is the last month to catch this timeless musical. Tickets start at just $39.
An all-female production of the uber-masculine David Mamet classic, Glengarry Glen Ross, is scheduled to open in May, though a specific date hasn't been announced yet.
If you are looking to save money on Broadway tickets, there are many ways how.
Our post on how to get cheap tickets to Broadway shows is a must read. You could save a ton of money if you know how.
---
6. Fleet Week at the Intrepid Sea, Air & Space Museum
Fleet Week is a time to celebrate America's men and women of our forces at sea as they arrive in NYC for a week of fun.
Between May 22-May 27, you'll be able to tour all sorts of sea vessels used by the Navy, Marine Corps, and Coast Guard. Find out more information here.
The Intrepid Sea, Air & Space Museum hosts several special events you can purchase tickets to see performances of Broadway show tunes, watching a movie on the flight deck, or enjoying a night of swing dance. On May 31, you can visit for free between 5 pm and 9 pm.
There will be a free event on the Pier on Monday, May 27. The full schedule can be found on their website.
There are many discounts available for tickets to the Intrepid Sea, Air, and Space Museum.
The Intrepid is also included in many tourist attraction passes.
---
7. Annual Ethnic Festival in Harlem  
On May 18th this day-long celebration takes place in East Harlem and showcases Harlem's unique culture through music, dance, arts and crafts, ethnic cuisine and educational activities. This is a great activity for kids as well! Click here for details.
While in Harlem, consider taking our pay-what-you-wish guided walking tour.
You can also try our GPS-enabled audio tour of Harlem to explore the surrounding neighborhood.
Check out our Harlem neighborhood guide which lists the Top 10 things to do, as well as a list of the best places to eat and shop.
---
8. Lower East Side Festival of the Arts
This free festival, which takes place over Memorial Day weekend (May 25, 26 and 27th), showcases dance, film, music, poetry, theater, and visual art at the Theater for the New City.
There will also be activities for youth including plays for kids by kids.
If you would like to learn more about Lower East Side history, culture, and food you may be interested in our Lower East Side Food Tour.
You can also find out about other things going on in this vibrant neighborhood with our guide to the Lower East Side.
---
9. Mother's Day Brunch Cruise
What mother wouldn't enjoy having brunch while looking out at the beautiful New York City skyline?
There are several nice cruises to choose from and we review them in our post about which New York boat tour or cruise is best.
If you want to skip the meal, there are also hop-on-hop-off ferries which let you enjoy both the sights from the water and on the land.
If you are on a budget, there are also free boat rides and tours, including the Staten Island Ferry.
---
Get Free Tickets with A Tourist Discount Pass
Though these passes are not cheap, they can save you a lot of money in the end. If you plan well, you will essentially get several tickets to attractions or tours each day for free.
Tourist discount passes work by bundling multiple tickets into one price, usually between 20%-50% the retail price.
Read our post comparing the different tourist discount passes.  Several bus tour companies, including hop-on-hop-off buses, also offer discounts and deals.
---
For tips on the most popular activities in NYC, check out these popular activities
Be sure to check our definitive list of things to do in NYC any time of the year.
FREE THINGS TO DO
Here is just a handful of the free things to do in May in New York City.
Be sure to check out the other sections of this post, as many of the activities, such as the Annual Ethnic Festival in Harlem, Fleet Week, and the Cinco de Mayo parade are free to attend.
For year-round free things to do, see our comprehensive posts on free things to do in NYC as well as free museums and attractions.
---
Visit Governors Island 
On May 1st, Governors Island, a small, recreational, vehicle-free island just 7 minutes by ferry from Lower Manhattan, opens for the summer season.
You can rent bikes, kayak for free, picnic, visit the various playgrounds, and try out the longest slide in NYC — three stories high and 57-feet long. This is a very family-friendly place to visit!
Read our post on Governors Island for information on ferry hours, how to get there and what activities are offered.
---
Washington Square Outdoor Art Exhibit
This is a New York perennial favorite event. On Memorial Day Weekend (May 25, 26, 27) the streets surrounding Washington Square Park become mini art galleries of artists and craft artisans from around the world.
It's a great place to purchase wonderful artworks at very affordable prices.
The type of art shown includes Mixed Media, Oils & Acrylic and Watercolor paintings, Photography, Sculpture, Jewelry, Metal Work, Ceramics, Glass Mixed Media, Fiber, and Wood.
The event is right smack in the middle of Greenwich Village, so why not take one of our pay-what-you-wish Greenwich Village walking tours.
---
Holi Hai
This traditional Indian festival, which takes place in May (exact date to be announced) celebrates the coming of spring on the most colorful way possible – by throwing colored powder all around, including on each other!
The festival features musical performances, delicious Indian food, and an afternoon of messy, free fun! Perfect for the entire family!  Find out more from the official website.
---
Dance Parade
Taking place on May 18th, this is one of the most popular free events every May.
The Parade starts at 1 pm and passes through several neighborhoods between 21st Street/Broadway all the way down to the East Village. Each stretch of the route emphasizes different global music.
At Astor Place, the parade stops for demonstrations of hula, stilt and break dance then continue along St. Marks Place to Tompkins Square Park where you can join in the free DanceFest.
See their official website for details.
---
Go Kayaking 
Seriously. Go kayaking in New York City! This may be the least expected activity you pictured yourself doing here. But you will not be disappointed by this free and fun activity.
There are many boat houses that offer free kayaking, usually for short amounts of time. Others offer longer excursions, which are also free. Most open by May 1st.
Find out more from our post about free boat rides and tours, which also includes the very inexpensive NYC ferries.
If you'd prefer something a less unusual, see our post comparing the many paid boat tours and cruises in NYC.
---
Fleet Week   
Fleet Week is a time to celebrate America's men and women of our forces at sea as they arrive in NYC for a week of fun.
Between May 22-May 27, you'll be able to tour all sorts of sea vessels used by the Navy, Marine Corps, and Coast Guard.
There will be a Parade of Ships that includes a flotilla of visiting vessels and tall ships that cruise along the Hudson River. For best views, head down to Battery Park to see the harbor and greet the ships.
Many of the activities during Fleet Week occur at the Intrepid Sea, Air & Space Museum (see above in our Top Ten section).
---
The 9th Avenue International Food Festival
This is the oldest food festival in NYC.  Every May, since 1973, international food vendors and entertainers have lined 9th Avenue between 42nd and 57th Street in Hell's Kitchen.
The festival is free to attend, and there is more than just food to enjoy. There is live entertainment such as belly dancing, Celtic dancers and plenty of other live bands and performers. There is also a children's pavilion.
Food is the big draw and though it isn't free, it is very inexpensive. Some of the cuisines you can try are Argentinean, Brazilian, French, Greek, German, Indian, Italian, Turkish, Ukrainian, Thai, Vietnamese, and more!
In 2019, it takes place Saturday, May 18 and Sunday, May 19, from 10 am to 6 pm. Get more information here.
TIP: While you are there, use our guide to Hell's Kitchen to explore the neighborhood!
For year-round free things to do, see our comprehensive posts on free things to do in NYC as well as free museums and attractions.
even more @ https://freetoursbyfoot.com/top-things-nyc-may/
========================================
=========================================
Mayday! Spring has barely arrived and it seems like summer is already on the horizon, as the month of May brings warmer weather, sunnier skies, and Memorial Day weekend. Get out and enjoy all the city has to offer, including these upcoming talks and spanning everything from climate courage to near-death experiences.
Wednesday, May 1
Former U.S. Attorney for the Southern District of New York Preet Bharara talks about his new book, Doing Justice: A Prosecutor's Thoughts on Crime, Punishment, and the Rule of Law. He shares his thoughts on the societal importance of justice at the NYU School of Law with PBS's Margaret Hoover.
Martin John Rees, Baron Rees of Ludlow has been the Astronomer Royal for more than 20 years. He'll share his expertise at a talk on physics in real and parallel realms. Given that "galaxies, stars, planets, and life depend on a few key numbers: the 'constants' of microphysics and the parameters that describe our expanding universe," how would the cosmos have developed if these had different values? And what's to be gained by exploring these counterfactual alternatives? Simons Foundation.
Thursday, May 2
Finish the hat at this lecture on Stephen Sondheim and James Lapine's Pulitzer-winning musical Sunday in the Park with George. 92nd Street Y.
Isabella Rossalni, Brooklyn secrets, and music's role in da Vinci's life highlight our picks for the best smart things to do in NYC this weekend.

Friday, May 3
Discover Brooklyn's secrets from one of its most hidden spots, a wildflower rooftop garden along Newtown Creek, at this talk and tour.
The Columbia Psychology Department hosts actress (and student in the Hunter College Animal Behavior Conservation graduate program) Isabella Rossalini. She'll speak about her work presenting science, and her observations of animal and human cognition.
The New York Military Affairs Symposium hosts author Robert K. Brigham, whose recent book draws on new scholarship to illuminate Henry Kissinger's four-year delay of the end of the Vietnam War (without any shift in the terms of the truce that ended the conflict.) Soldiers', Sailors', Marines', Coast Guard and Airmens' Club.
Saturday, May 4
Enliven your senses at this historical talk and workshop on herbs, which will include the chance to pick some herbs yourself and make them into "scent-sational" creations. Mount Vernon Hotel Museum & Garden.
Saint John's in the Village hosts the second session of a look at Leonardo da Vinci's duel roles as musician and scientist. Saturday goes deep into da Vinci's use of musical harmonic proportions in "The Last Supper" and the performative meaning in his "Festa del Paradiso" enactment, with performances on historical instruments included.
Sunday, May 5
Learn about New York's illustrious history of beer on an Atlas Obscura visit to The Evergreens Cemetery. The highlight will be a look at "Brewers' Row," where the beer barons reside in lavish mausoleums.
It's of "grave" importance you attend the Festival of Arcane Knowledge, an afternoon-long exploration of the intersection of art, culture, and death. Green-Wood Cemetery.
mm
Monday, May 6: Navigate your way to this panel discussion on Manhattan's grid, its creation, and how it impacts the city. Graduate Center, CUNY.
Tuesday, May 7: Straddle two worlds as Tibetan teacher Yongey Mingyur Rinpoche shares his near-death experience and what it taught him about life;  with Laurie Anderson. Murmrr.
Wednesday, May 8: Hear from immigrants about their experiences at This Alien Nation, a celebration of immigration in which immigrants tell true tales from their lives. Public Theater.
Thursday, May 9: Be off the clock for this panel on the future of work in the age of artificial intelligence. New York Live Arts.
Let the interesting times continue: events around about deepfakes, digital privacy, and climate change highlight our picks for the best smart things to do in NYC this weekend.

Friday, May 10
Poeticize your protest at this one-night-only lecture by director Boots Riley on art and civil disobedience at The Shed.
A New York Live Arts panel looks at the tension between "democratic scientific openness and the need to defend against adversarial use of technology." The fragility of truth in a deepfake era, where seeing is not believing, will be considered.
Saturday, May 11
Proceed to the East Village for the Procession for Climate Solutions, which features a 6-hour procession and site-specific performances to highlight sustainability solutions in the East Village and Lower East Side.
Novelist Rachel Kushner sits down with artist and musician Kim Gordon of Sonic Youth fame for a conversation about Kushner's women's prison-set novel The Mars Room. A Q&A and book signing follows.
Hear from investigative journalists, including Carole Cadwalladr of The Guardian, who exposed the Facebook-Cambridge Analytica data scandal, as they speak with a privacy expert to ponder, "as online communications become increasingly weaponized, how do we preserve our physical and digital freedoms?"  The Cooper Union.
Sunday, May 12
Celebrate Mother's Day Harlem style at this event at the Gadson Gallery, which features a variety of local artisans showcasing their creations.
Head over to the dark side of maternity as Q.E.D. hosts a talk on Murderous Mothers: A Dark Celebration of Mother's Day.
Anne Duke. Joshua Jay. Eve Ensler. Read on for our picks for the best smart things to do in NYC this week.
Monday, May 13
"Fight or flight?" is the question animating a conversation about space exploration. Will it save our species? Or will it divert resources at a time when all hands should be on deck to save Earth? This will be the first international edition of French magazine Usbek & Rica's "tribunal," an original staged trial, complete with judge, lawyers, expert witnesses, and a verdict handed down by the audience.
Get insight into a potential future for genocide research with Professor Richard Freund, who has led more than a dozen archeological projects. He'll discuss his use of preliminary noninvasive geoscience scans snd pinpoint excavations in Poland, Lithuania, and Greece. The Explorers Club.
Don your hat for this event on fashion and the fight for suffrage, which concerns the turn-of-the-century controversy over the killing of birds in order to make hats, and how two leading women represented both sides of the suffrage and millinery debates. The General Society Library.
To see the collapse of the space between politics and culture you need look no further than the President's take on the Kentucky Derby ("only in these days of political correctness could such an overturn occur.") PolySci professor Alison Dagnes talks about her new book, Super Mad at Everything All the Time, which explores "the perfect storm of money, technology, and partisanship that has created two entirely separate news spheres."
The extraordinary Cassini spacecraft ended its 13-year mission in 2017 crashing into Saturn.Planetary scientist Jani Radebaugh discusses the storms and structures the probe revealed in Saturn's atmosphere and the movement and order of the planet's complex rings. American Museum of Natural History.
Hear from playwright Eve Ensler, who talks about abuse and atonement as described in her forthcoming book, The Apology. James Naughton will read passages from the work; Ensler will be in conversation with Glenn Close. 92nd Street Y.
Tuesday, May 14
Hear from Andrea Barnet, the author of Visionary Women: How Rachel Carson, Jane Jacobs, Jane Goodall, and Alice Waters Changed Our World, as she looks at renegades who all found their voices in the early 1960s and prevailed against mostly male adversaries. For this talk, she'll focus on New York urbanist Jane Jacobs and The Death and Life of Great American Cities (1961) and Rachel Carson's Silent Spring (1962). The Skyscraper Museum.
Nerd Nite wraps up its season with looks at fatbergs, the Gizmodo, and how to spot a start-up scam. Caveat.
Wednesday, May 15
Instead of increasingly ordering our world, AI and big data are revealing unexpected complexities. Through stories from history, business, and technology, philosopher and technologist David Weinberger's new book, Everyday Chaos, shares the unifying truths below the surface of our new-era tools. Book Culture. 
Get exposure to the worlds of photography and science at this author talk with Marvin Heiferman on his book Seeing Science: How Photography Reveals the Universe. Aperture Gallery and Bookstore.
Master magician Joshua Jay helps Museum of Mathematics celebrate its sixth birthday with a lecture/show that explores "the intersection of magic and mathematics." Secret math, methods behind tricks, and the background of how illusions are created will all be part of a literally magical evening.
As any poker player will tell you, outcomes are a relatively weak signal within decision making. Hear from World Series of Poker champion Annie Duke, who talks about making the most of uncertainty as explained in her book, Thinking in Bets: Making Smarter Decisions When You Don't Have All the Facts. 92nd Street Y. (Duke appears again on Tuesday, May 21, at Company HQ; a poker game may break out at that one.)
Thursday, May 16
Confront hate with Emmy Award–winning documentarian Deeyah Khan, who shares the knowledge she's gleaned from years among extremist ideologies. National September 11 Memorial & Museum.
Get fresh respect for '90s design as the Ace Hotel hosts a book launch party for RAYGUN: The Bible of Music & Style, which looks back fondly at a cultural pioneer.
An all-night concert, an old-school baseball game, and a tour of a hydroponic farm highlight our picks for the best smart things to do in NYC this weekend.

Friday, May 17
Head to the farmlands of Tribeca for a New York Adventure Club private tour and tasting looking at the future of cultivation at Manhattan's only indoor hydroponic farm.
MoMA PS1 hosts a Night at the Museum with a Springtoberfest. A one-night-only beer garden will feature Queens-based breweries and food vendors, plus a live DJ set, outdoor screenings, and after-hours access to the galleries.
Saturday, May 18
Take yourself out to the ball game with Atlas Obscura's afternoon baseball game—played as they did in 1864. Prospect Park.
Do democracy and the rule of law still hold the same sacrosanct place they held during the nation's founding? Hear from professor Sam Potolicchio of Georgetown University as he questions whether we're experiencing "an erosion of public faith." New York Institute of Technology.
Stay up all night with the 20th Chhandayan Annual All-Night Concert at the New York Society for Ethical Culture.
Sunday, May 19
Ruth Minsky Sender, author of The Cage, presents a book of poems written when Sender was prisoner #55082 in the Nazi slave labor camp in Mittelsteine, Germany. The works were written to inspire her fellow internees, survival itself being a form of spiritual resistance. Holocaust Memorial and Tolerance Center of Nassau County.
Stretch up to Washington Heights for an Open Heart Conversation that explores the path of Bhakti yoga and awakening with his holiness Radhanath Swami. United Palace.
John Waters, Neil Gaiman, Brian Greene, and a Pint of Science mini festival highlight our picks for the best smart things to do in NYC this week.
Monday, May 20
Kim Benzel, Curator in Charge, Ancient Near Eastern Art, The Metropolitan Museum of Art, talks about the history and current state of preservation efforts in Syria, focusing on Palmyra. She'll be joined by Peter Aaron, photographer of the current exhibition "Syria Before the Deluge," a heartbreaking survey of what's been lost. Center for Architecture.
Pint of Science is hosting a mini-festival this week, with a look at genes and behavior on Monday, and the future of energy technologies on Wednesday. Tuesday, catch two talks on language: one focusing on the relationship between learning and reward, and the other on the split between people who synchronize to external rhythms and those that remain impervious.
Tuesday, May 21
As any poker player will tell you, outcomes are a relatively weak signal within decision making. Hear from World Series of Poker champion Annie Duke, who talks about making the most of uncertainty as explained in her book, Thinking in Bets: Making Smarter Decisions When You Don't Have All the Facts. A charity poker game will follow. Company HQ.
If we didn't already know what lying can do to the prospects for shared understanding, the last couple of years have brought it into sharp relief. Philosopher Jeanne Proust leads a Think Olio that looks at truth within the context of our world views, along with "the pitfalls of sincerity and the advantages of silence."
Stitch things up at this talk on the art of mending kimonos and how those techniques have been adopted by the Western fashion world. Japan Society.
Digital theorist Douglas Rushkoff exposes the "anti-human agenda embedded in our markets and technologies," and makes a case for reconnecting with our social nature and forging solidarity. A book signing follows. 92nd Street Y.
Wednesday, May 22
This year's World Science Festival kicks off with a new theatrical work by Columbia string theorist Brian Greene. Using music, animation, and cutting-edge projections, Light Falls celebrates the centennial of the astronomical observations that confirmed Einstein's General Theory of Relativity. Jazz at Lincoln Center.
Philosopher Massimo Pigliucci, author of How to Be a Stoic: Using Ancient Philosophy to Live a Modern Life, leads a night of spiritual exercises inspired by obstacles. Along the way, participants will learn to better differentiate between the things they can and cannot control, in the hunt for greater peace of mind. The Assemblage—NoMad.
Straight from Charm City, hear from auteur-turned-author John Waters. He'll be in conversation, sharing the breadth of his experience in hid new book, Mr. Know-It-All: The Tarnished Wisdom of a Filth Elder. Ticket price includes a hardcover copy.
Philosophy, Shakespeare, poetry, and film professor Geoff Klock screens clips from Much Ado About Nothing, A Midsummer Night's Dream, Being There, and Twin Peaks: The Return during an exploration of the wisdom of simple minds. Catch "The Holy Fool" at The Strand.
Prep for a new Amazon Prime series based on the novel Good Omens by Neil Gaiman and Terry Pratchett; Nick Offerman, a star of the show, hosts. The Town Hall.
Bestselling author Larry Loftis will present his new book on Odette Sansom, who served with the Special Operations Executive and survived Gestapo torture and a concentration camp. SPYSCAPE.
Thursday, May 23
Don't start a riot at this Invisible Dog Art Center launch event for Sri Lankan-American writer Ryan Chapman's novel Riots I Have Known.
Drew Pisarra's new poetry book Infinity Standing Up has been hailed as "a stunning collection of unique and eclectic observations of modern love." For one night only at Berl's Brooklyn Poetry Shop, Pisarra comes together with a brainy crew of readers to present the sonnet sequence in its entirety.
MM
Friday, May 24: Fight against aggression at this event on the international history of the War for Peace in Vietnam. Soldiers', Sailors', Marines', Coast Guard and Airmens' Club.
Saturday, May 25: Decode Green-Wood Cemetery's "secret language" on this tour of the cryptic symbols etched into the cemetery's centuries-old monuments. Green-Wood Cemetery.
Sunday, May 26: Look at literature through a Rwandan lens at RadioBook Rwanda, a talk exploring the work of three young Rwandan fiction writers. The Center for Fiction.
Monday, May 27: Expand your reading list at this double book launch for Michael Washburn's Uprooted and Peter Gelfan's Monkey Temple. The Strand.
Tuesday, May 28: Do it all at this talk on the importance of being a generalist in today's specialized workforce. Company HQ.
Wednesday, May 29: Stay optimistic at this event exploring how to cultivate hope while facing the devastating reality of climate change. Rubin Museum of Art.
Thursday, May 30: Dress up for this conversation between fashion historian and FIT museum director Valerie Steele and artist Jeffrey Gibson on the relationships between couture and indigenous fashion design. New Museum.
Friday, May 31: Spend your Friday night at the Intrepid Sea, Air & Space Museum's Free Friday event, which includes interactive activities, performances, talks, movie screenings, and even "intergalactic yoga."
=============================================
=============================================
MUCH MORE COMING SOON. these were last month
TimeOutNY – NYC Events in April 2019