Pre Covid-19 we searched the internet everyday looking for the very best of What's Happening, primarily on Manhattan's WestSide, so that you didn't have to.
We made it as easy as 1-2-3.
Covid-19 has required some changes for the time being.
Stay Safe.
============================================================
For the month of August we are going to try a different format – on some days we will go visual and offer a selection of the very best NYCity Instagram photos or YouTube videos. Some days you will find "the Nifty Nine", all the NYC news you need to start your day, or the Top Online Travel Forums with NYC info. On other days we will offer "Corona Culture," updated info and video especially suited to these difficult times. We hope you will come back often to see what's cooking here.
Today it's The Nifty Nine NYC News sources.
All the NYCity News You Need to Start Your Day
The New York Times – New York Today / Daily Briefings
The New York Times – Regional New York News
Wall Street Journal Greater New York (Region News)
Grub Street – NY Magazine's Food and Restaurant Blog
Gothamist: News, Food, Arts and Events
The New York Times – Art and Design
We hope you enjoy this change of pace, then please return here September 1, and every day for our daily, hot off the presses event guide with "Only the Best" NYCity event info.
++++++++++++++++++++++++++++++++++++++++++++++++++++++++
Lower Manhattan – Did you know?
New York City, a city of neighborhoods, is filled with sights that every visitor should see. No neighborhood has more spectacular sights than Lower Manhattan.
Governors Island, unlike anywhere else in New York City, is a 172-acre playground in New York Harbor, just 800 yards and a short ferry ride from Lower Manhattan. With unmatched views of the Manhattan skyline and the Statue of Liberty, Governors Island is admission-free and open for picnics, biking/strolling, tours, performances and events.
Governors Island will be open to the public for passive recreation activities beginning July 15, 2020. Starting that day, the Island will be open from 10 AM to 6 PM on weekdays and 10 AM to 7 PM on weekends. You can visit Governors Island by taking the island's ferry service or the NYC Ferry.
Today's feature is Governors Island – Things To Do:
++++++++++++++++++++++++++++++++++++++++++++++++++++++++
Now how about some other useful information during these trying times.
In the age of Covid-19 this info from City Guide is one of the best sources of info on What's Happening, even if some are only available in your home, and not in your favorite venue.
Tourism Happenings: NYC Latest Tourism News
CityGuideNY
Coronavirus Latest for Tourism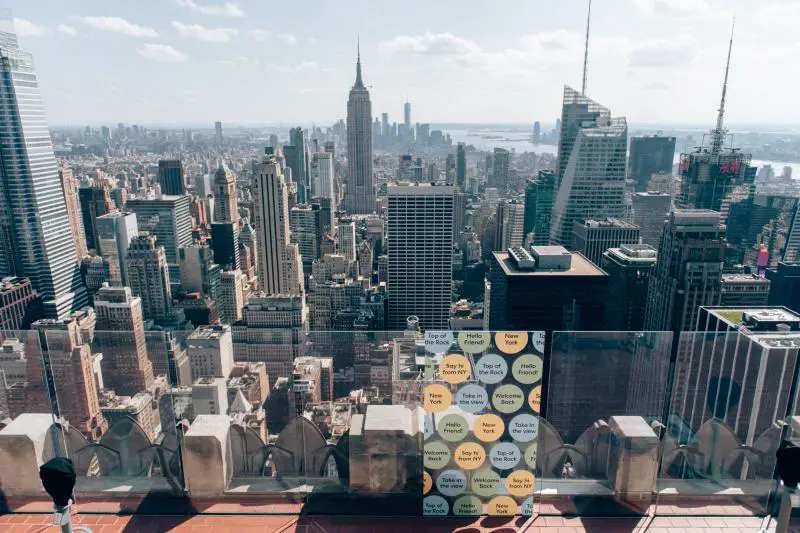 Another week sees another reduction in NYC's coronavirus load and another spate of reopenings. A highlight this week is the return of Top of the Rock, open daily from 1 to 9pm. Kids 12 and under get in free with the purchase of an adult ticket through Labor Day. Also coming back is the American Museum of Natural History, which has slotted September 9th for its public opening; capacity will be limited, days will be Wednesday-Sunday, and the planetarium will remain closed. Downtown, The Rooftop at Pier 17 has a new, pandemic-friendly way to chill, with 28 mini-lawns seating groups of up to 8, facing bridge and skyline views.
Traveler confidence is down nationally, but there are opportunities for NYC. Our thriving outdoor dining scene makes the city a substitute for travelers who won't be going to Europe any time soon. The falling dollar may boost the city's attractiveness when foreign travelers return. More data is out that NYC's density was not a cause of our COVID-19 outbreak and that transit systems around the world are not leading to virus spread—evidence of a safe subway will go a long way for NYC's comeback.
Links of Interest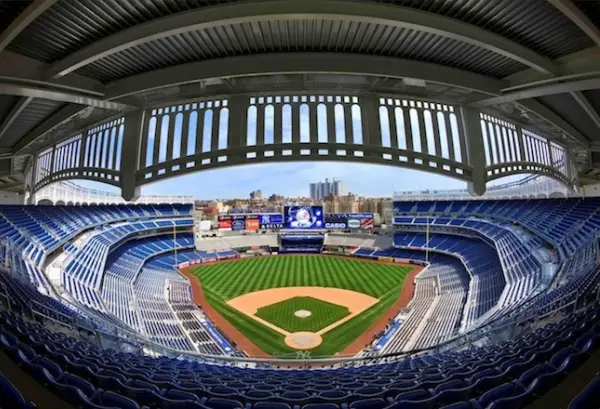 NYC
Yankee Stadium Tours go virtual: online visits now available Tuesdays at noon and Thursdays at 2pm.
Food tourists returning (some) for NYC's al fresco dining scene.
Hilton's lifestyle brand opens Canopy by Hilton Jersey City Arts District.
Ken Davenport's predictions for when Broadway comes back, Part I and Part II.
For the first time since 1933, the Christmas Spectacular Starring the Radio City Rocketteswill not go on (the tradition is expected back for 2021).
NYC party spaces struggling during the pandemic.
TRAVEL
As summer domestic travel stalls, the U.S. Travel Association promotes "STEP Act" to provide travel industry relief.
Will "revenge travel" bring visitors back?
RESOURCES
Live music spots and promoters form the National Independent Venue Association (NIVA) and #SaveOurStages advocacy campaign.
The local live event industry comes together with the NY / NJ Live Events Coalition.
WEBINARS
An Audience with Roger Dow: Continuing to Navigate the Road to Recovery tomorrow morning at 11am.
CLOSING TIME
Keith McNally's Augustine in The Beekman bids adieu.
The Bryant Park Hotel packs it in, to be converted to boutique office space.
Meatpacking District food hall Gansevoort Market clears out.
===========================================================
WFUV-FM 90.7 is my fave local radio station. Noncommercial, member-supported with a format of adult album alternative music, WFUV is doing it's best to keep us connected to our music with a comprehensive, updated list of live music online.
8/13-16 – Philadelphia Folk Festival: with Ben Gibbard, Shakey Graves, Allen Stone, Buffy Sainte-Marie, Josh Ritter, Los Lobos, Billy Bragg, Rhiannon Giddens, Richard Thompson, The Lone Bellow, Chris Smither, Devon Gilfillian, Ivan Neville, many more
8/14-16 – The Greatest Festival of All Time – Radio Woodstock 40 years of archives, including Jimi Hendrix 1967, Bob Marley 1975, The Allman Brothers 1970, Nirvana 1994, Tom Petty 1985, R.E.M. 1984, The Clash 1982, Sheryl Crow 1999, Radiohead 2006, Pearl Jam 1998, Santana Woodstock, The Police 1979, Bob Dylan & The Band 1974, Amy Winehouse 2006, Dave Matthews 1995, Bruce Springsteen 1975, U2 1983, James Brown 1962, Johnny Cash Folsom Prison, Neil Young 1978, Talking Heads 1983, Led Zep 1972, David Bowie 1972, Joni Mitchell 1974, Van Morrison 1973, Fleetwood Mac 1977, Wilco 2005, CSNY 1974, Beatles Rooftop 1969 and many more
8/14 – Vote Ready: A Concert for Voter Registration, performances from The War On Drugs, members of Grizzly Bear and TV On The Radio, Kevin Morby, Waxahatchee, Tarriona "Tank" Ball, Kam Franklin (of The Suffers) and more
=============================================================
NYC-Arts Top Five Picks: August 7 – 13
Interesting. Unusual. Uniquely NYC. Highlights of this week's top events include New York Responds, Diary of a Tap Dancer, TIME AND OTHER TRAVEL and more. Get the NYC-ARTS Top Five in your inbox every Friday and follow @NYC_ARTS on Instagram or @NYCARTS on Twitter to stay abreast of events as they happen.
Manhattan / Sat, Aug 01, 2020 – Mon, Nov 30, 2020
On August 1, MCNY unveiled its new outdoor exhibition, "New York Responds," incorporating photographs that document this singular moment in New York City history. On view on the terrace and balustrade, the first phase of this outdoor installation features a selection from the 15,000+ images submitted to the Museum's open calls — #CovidStoriesNYC and #ActivistNY. The outdoor presentation offers a starting point for a new exhibition that will open at the Museum later this year …
======================================================
STAY HOME FOR A BIT LONGER – MASK UP AND STAY SAFE.