What's Happening October 2019
CityGuideNY – The Best Things to Do in NYC in October
Grub Street (NY Magazine) – What to Eat and Drink in NYC This October
ThoughtGallery / Smart Stuff – The October Calendar: Events for Each Day This Month
Loving New York.com – Things To Do in New York in October
MORE COMING SOON
TimeOut.com – The best NYC events in October 2019
Lincoln Center – Lincoln Center FREE October
These sites have been selected because they all do a first rate job publishing NYCity event info. I hope you will click on their hot links to see what else they have to offer.
========================================================
What makes October in NYCity so special?
The heat of summer is gone; the chill of winter has yet to arrive.
It's the weather of course, but so much more –
Top 10 Octoberfest:
Φ Archtober all month, all over town
Φ NY Film Festival / Sept 27 – Oct 13
Φ Fall for Dance @ City Center / Oct 03–13
NYT Food Festival in Bryant Park / Oct 05-06
Φ NYCity Wine & Food Festival / Oct 10–13
Φ New Yorker Festival / Oct 11–13
Φ Open House NY Weekend / Oct 18–20
Φ Photo Plus Expo @ Javits Center / Oct 24–26
Φ Cabaret Convention @ Rose Hall / Oct 28–31
Φ the other Oktoberfest, the one with beer
These Top Events return every October, but there is even more.
These don't make my Top 10, but they are still very worthy events:


New York International Fringe Festival / Oct 1–31
New York Comic Con / Oct 3 – Oct 6
Nature—Cooper Hewitt Design Triennial / Now – Jan 20, 2020
New York Pizza Festival / Oct 5-6
New York Coffee Festival / Oct 11-13
Architecture & Design Film Festival / Oct 16 – Oct 20
Margaret Mead Film Festival / Oct 17 – Oct 20
BAM Next Wave Festival / Oct 15 – Dec 15
White Light Festival / Oct 19 – Nov 24
BRIC JazzFest / Oct 19-26
Village Halloween Parade 2019 / Oct 31
Broadway & Lincoln Center performances, all kinds of top flight Nightlife, and the finest collection of Museums & Galleries anywhere are even more reasons why October in New York City is so special.
========================================================
With exhibits, sightseeing, fun for kids, concerts, and nightlife, there's tons going on in New York in October and we've got the best of it. (It's a great month for visiting, with the leaves turning, mellow weather, and lots and lots of activities.)
October Things to Do in NYC: Exhibitions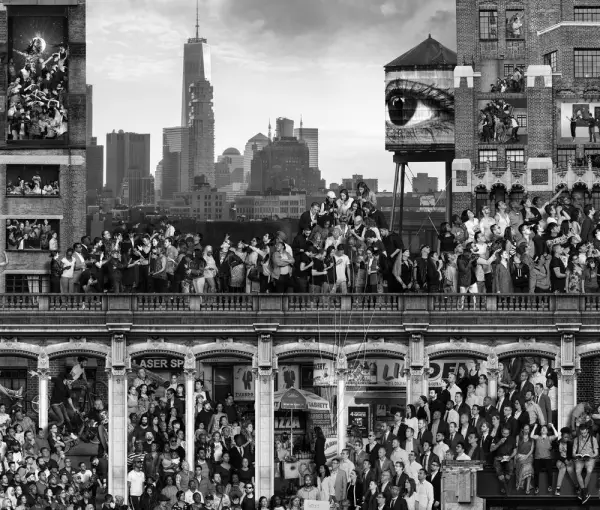 JR (French, born 1983). The Chronicles of New York City, 2018–19 (detail). Dimensions variable. © JR-ART.NET.
(10/4-5/3/2020) Street artist and photographer JRis the subject of the Brooklyn Museum's major exhibition Chronicles. Discover the over 15-year career of the subversive artist who brings art into communities through his large-scale photography installations in public places. Dioramas, photographs, and film footage from the artist's Oscar-nominated documentary Faces Places will be on view in this exciting retrospective. The exhibition also introduces JR's new mural in the Great Hall of the museum, called The Chronicles of New York City, which portrays over 1,000 New Yorkers the artist interviewed and photographed in summer of 2018. 200 Eastern Pkwy., 718-501-6354, brooklynmuseum.org
PLUS
(Now-1/5/20) Experience the past, present, and future of fashion all at once at the Brooklyn Museum this summer. Pierre Cardin: Future Fashioncelebrates the French designer who embodied the Space Age and futuristic concepts in his designs. A living legend at 97, this is the first retrospective of Cardin's work hosted in New York for 40 years. It holds over 170 objects, dynamically displayed, collected from the Pierre Cardin archive, including recent work that feels every bit as vital as Cardin's historic designs. The show also shows how Cardin designed outside the realm of fashion, crafting "couture furniture," lighting, and even cars. Don't miss the fashion that literally lights up, arranged in the exhibit's back room. brooklynmuseum.org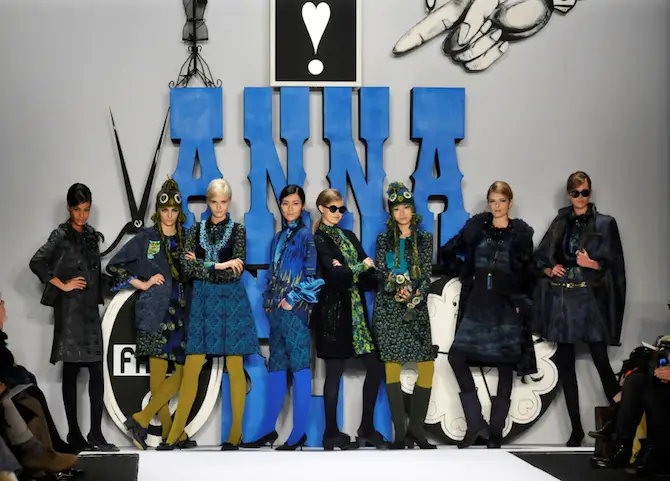 Photograph by Thomas Lau, courtesy of Anna Sui.
(9/12-2/23/2020) Opening September 12 during New York Fashion Week, The World of Anna Sui celebrates one of the country's top designers at the Museum of Arts and Design . The 75 fashion looks on display in this exhibition will showcase Anna Sui's decades-long career, beginning with the groundbreaking fashion show in 1991 that introduced the world to her one-of-a-kind eclectic aesthetic.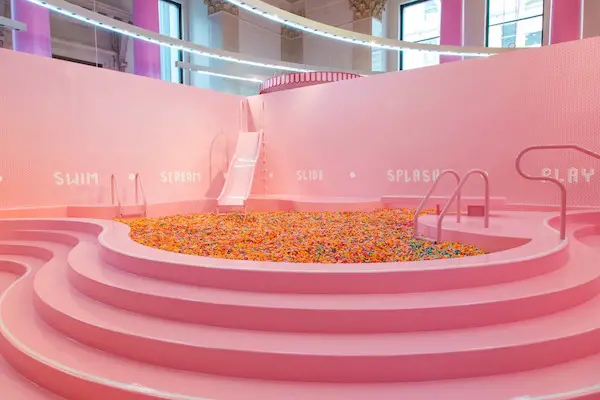 The popular pop-up the Museum of Ice Cream returns. Tickets start at $39, on sale Oct. 9.
(Now-1/3/20) The most significant site of the Holocaust, Auschwitz was not a single entity, but a complex of 48 concentration, forced labor, and extermination camps, at which 1 million Jews—and tens of thousands of others—were murdered. Auschwitz. Not long ago. Not far away., a new exhibition at the Museum of Jewish Heritage—A Living Memorial to the Holocaust, explores the legacy of history's deadliest mass murder site. More than 700 original objects and 400 photographs are on display, many for the first time in North America. Among the artifacts: personal possessions, fragments of a barrack, a gas mask used by the SS, and an original German-made Model 2 freight wagon used for the deportation of Jews to the ghettos and extermination camps in occupied Poland.
(Second half Now-1/5/20) Implicit Tensions: Mapplethorpe Now at The Solomon R. Guggenheim Museum. Robert Mapplethorpe, one of the most critically acclaimed and controversial American artists of the late 20th century, is represented in great depth in the Guggenheim's collection. In 1993 the museum received a generous gift of approximately two hundred photographs and unique objects from the Robert Mapplethorpe Foundation, creating one of the most comprehensive public repositories in the world of this important artist's work. In 2019, 30 years after the artist's death, the Guggenheim will celebrate the sustained legacy of his work with a yearlong exhibition in two sequential parts in the museum's Mapplethorpe Gallery on Tower Level 4.
(Ongoing) Faith and Empire at the Rubin Museum. Religion has influenced and empowered countless political leaders throughout history, and Tibetan Buddhism is no exception. "Faith and Empire: Art and Politics in Tibetan Buddhism"is the first exhibition of its kind to explore Tibetan Buddhism'sdynamic political role in the empires of Asia from the 7th to the early 20th century. Artwork highlights include a set of 8th-century gilt-silver drinking vessels from the Tibetan Empire; an early 13th-century wrathful icon made of silk and ornamented with tiny seed pearls; a 4 ½-foot-tall 680-pound gilt-bronze bodhisattva from the early 15th-century Ming court; and a 19th-century 8-feet-wide Mongolian depiction of the final battle against the heretics and nonbelievers. The exhibition is arranged chronologically, beginning with the Tibetan Empire in the 7th century, and includes sections on the Tangut kingdom of Xixia, the Mongol Empire, the Chinese Ming dynasty, the rule of the Dalai Lamas, and the Manchu Qing dynasty.
(Permanent)The Jim Henson Exhibitionat the Museum of the Moving Image will celebrate the life and legacy of the famed Muppet creator, exploring both his prolific career and the enduring effect his work has on pop culture to this day. Visitors can expect to learn more about the creation of such beloved works as The Muppet Show, Sesame Street, Fraggle Rock, The Dark Crystal, and Labryinth, as well as to discover the cutting-edge experimental works Henson made throughout his career.
(Permanent) The Museum of the City of New YorkpresentsNY at Its Core. Ten years in the making, New York at Its Core presents the compelling story of New York's rise from a striving Dutch village to today's "Capital of the World." The exhibition captures the human energy that drove New York to become a city like no other and a subject of fascination the world over. Entertaining, inspiring, important, and at times bemusing, New York City "big personalities," including Alexander Hamilton, Walt Whitman, Boss Tweed, Emma Goldman, JP Morgan, Fiorello La Guardia, Jane Jacobs, Jay-Z, and dozens more, parade through the exhibition.
(10/1-10/31) Bring on Archtober 2019. New York's annual Architecture and Design Month, now in its seventh year, is a celebration of all things architectural. This year's festival features over 150 events, from lectures to activities to exhibitions.
October Things to Do in NYC: Comedy
(10/11) SNL'sRob Schneider at Carolines.
PLUS
(10/4-10/5) Leonard Ouzts at Gotham Comedy Club.
(10/12-10/13)David Cross: Shootin the S— (Seein' What Sticks)at Union Hall.
(10/26-10/27) Rachel Feinstein at Gotham Comedy Club.
October Things to Do in NYC: Kids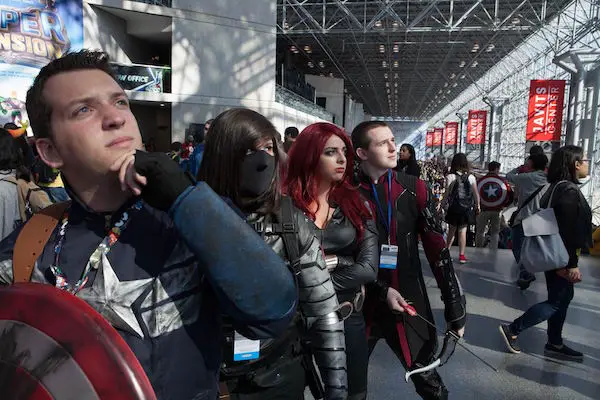 (10/3-10/6) For kids and adults alike, New York Comic Con returns to the Javits Center! This year's guests include AntMan's Paul Rudd, Frank Miller, Star Trek's Nichelle Nichols, LOTR and Stranger Things' Sean Astin, Doctor Strange's Benedict Wong, Star Wars: The Empire Strike Back's Billy Dee Williams, and more to be announced.If you can't get enough of all things comics, don't miss New York's own Midtown Comics, with three locations (Times Square, Grand Central, and downtown) and an incredible selection that includes hot new comics, graphic novels, and loads of back issues.newyorkcomiccon.com
PLUS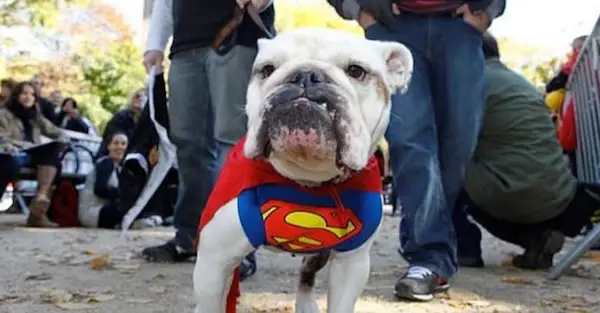 (10/19)The Annual Tompkins Square Halloween Dog Parade. Pooches let their alter-egos shine, putting on some of the cutest and most creative costumes you've ever seen at the annual Tompkins Square Halloween Dog Parade. CNN calls it "the largest dog costume parade in the world" with hundreds of dogs in costumes and thousands of spectators. The London Guardian says "It's Barkin' Mad." This year's parade contestants will be competing for thousands of dollars in prizes. East River Park Amphitheater located along side the FDR at Grand Street in East River Park.11am-3pm. FREE. No need to pre-register your pet!
(10/20) Harvest Homecoming at the Brooklyn Botanic Garden. Discover an old-school fall foliage festival in the heart of Brooklyn—complete with hay rides, lawn games, Brussels sprout bowling, and more! Kids will have a chance to debut their Halloween costumes in a children's parade winding through the Garden. Local kombucha brewers will join cider makers in celebrating their shared love of fermentation, offering both hard and soft cider as well as tastings and demonstrations, and a farmer's market will feature heritage apples from local orchards. 11am-5pm.
(10/27) Children's Halloween Festival at Queens Farm. Dress in costume, boogie down to live country western music, take an autumn hayride, visit a Haunted House, and enjoy pony rides and a seasonal petting zoo. Find your way out of The Amazing Maize Maze, take pics with cartoon character look-alikes, and check out the Con Edison Ecology booth for recycling tips and kids' crafts. 11am-4pm. $20. queensfarm.org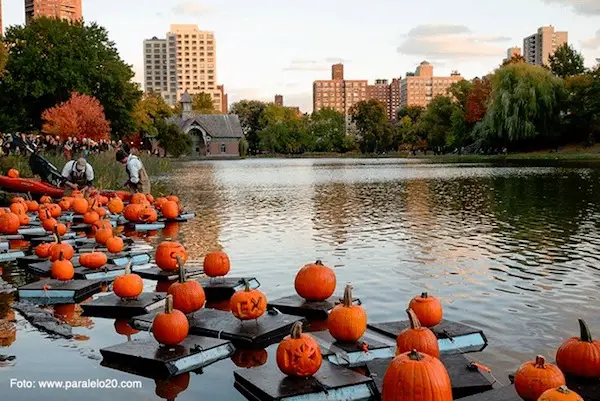 (10/30)It's time for the annualCentral Park Halloween Pumpkin Flotilla. FREE!! Bring the whole family and celebrate Halloween in Central Park! Enjoy pumpkin carving, Halloween crafts, spooky stories, a costume parade, a festive pumpkin patch, and the Conservancy's signature Pumpkin Flotilla, which sets sail across the Harlem Meer at twilight. 4pm-7pm.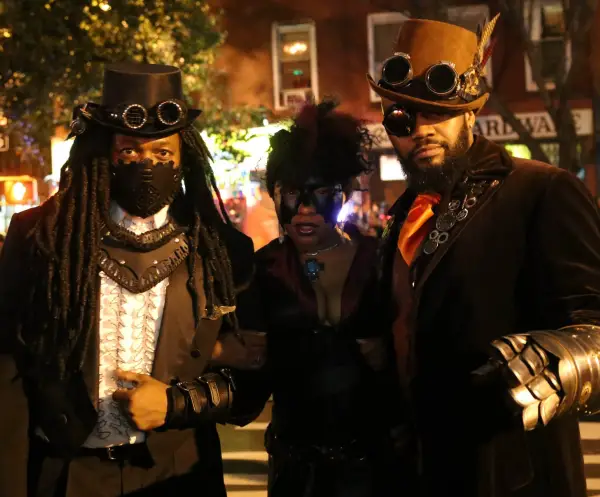 (10/31) The beloved 46th Annual Village Halloween Parade goes off in Greenwich Village at 7pm (it's also televised live on NY1). All those in costume are welcome to join a parade of hundreds of puppets, bands, dancers, artists, and thousands of other New Yorkers in costumes of their own creation in the nation's most wildly creative public participatory event. Alert: only enter the line-up between 6:30 and 8:30pm on Sixth Ave. at Canal St. For spectators, the route follows Sixth Ave. north from Spring St. to 16th St. 7-10:30pm.
(ongoing) Aspiring scientists and astronauts will want to explore the New York Hall of Science in Queens, brimming with interactive exhibits (plus an outdoor playground).
October Things to Do in NYC: Food, Music & Nightlife
(10/1-10/2) Maggie Rogers at Radio City Music Hall.
(10/1) Hillary & Chelsea Clinton: The Gutsy Women Tourat Kings Theatre.
(9/17-10/12) Madonna: Madame X Tour does an intimate residency at the Brooklyn Academy of Music (BAM). Limited tickets still available.
(10/2) Country music darling Carrie Underwood at Madison Square Garden.
(10/2) Ladytron at Brooklyn Steel.
(10/2, 10/4-10/5) Tedeschi Trucks Band at the Beacon Theatre.
(10/3) NPR's Ask Me Another with VIP Guest Cameron Mitchell at The Bell House.
(10/3) Incubus: 20 Years of Make Yourself and Beyond Tourstops at Radio City Music Hall.
(10/4) The Damnwells at The Bell House.
(9/27-10/6) Oktoberfest Tent on the East River. Tickets at zumschneider.com.
(10/5, 10/12) Oktoberfest Saturdays are brunch time at LES's Loreley Beer Garden, from 10am-4pm. Free ceremonial keg tapping at 1pm. Specials: $2 off rose mimosas, $15 one liter steins from 10am-2pm, select Happy Hour all day and night, $2 off select 1/2 liter drafts and glass of wine all day and night, $15 select one liter craft beer steins all day and night.
(10/5) Elsie Fest at Central Park SummerStage is back!
(10/5-10/6)EEEEEATSCON at Forest Hills Stadium.
(10/6) Lower East Side Pickle Day 2019. 
(10/6-10/7) Phil Collins-Still Not Dead Yet Tour stops at Madison Square Garden.
(10/8) Chance the Rapper at Madison Square Garden.
(10/8) Steely Dan at the Beacon Theatre.
(10/10-10/13) The New York City Wine and Food Festival (NYCWFF) will feature more than 80 events, including tastings, classes, celebrity talks, and parties.
(10/11) Bon Iver with Yo La Tengo at Barclays Center.
(10/11-10/13) The New York Coffee Festivalreturns to the Metropolitan Pavilion.
(10/12) Wilco at Radio City Music Hall.
(10/12) The ultimate Diwali event is a daylong festival on Saturday, October 12 at Times Square. Some of Indian music's most celebrated performers will rock out on the main stage. 46-48th Streets & Broadway, diwalitimessquare.com
(10/4-10/20)New York African Restaurant Week Festival.
(10/13) Sara Bareilles: Amidst the Chaos Tour at Madison Square Garden.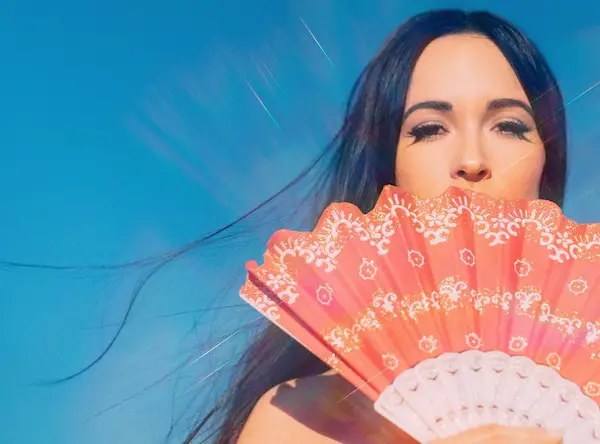 (10/15-10/16) Kacey Musgraves at Radio City Music Hall.
(10/19) The Original Misfits at Madison Square Garden.
(10/14-10/15) Post Malone at Madison Square Garden.
(10/15) The Black Keys Let's Rock Tour with Modest Mouse and Jesse Wilson at Barclays Center
(10/25) Billy Joel at Madison Square Garden.
(10/30) Sleater-Kinney at Kings Theatre.
Things to Do in New York in October: Sightseeing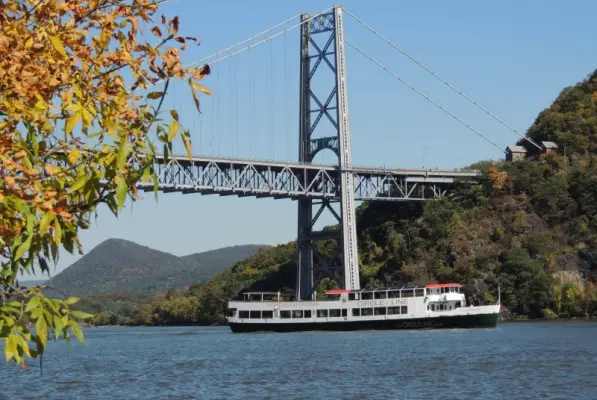 (10/5-10/6, 10/12-10/13, 10/19-10/20, 10/26-10/27) Take advantage of Circle Line's Bear Mountain Cruise, or as it has come to be known by many, the Oktoberfest Cruise. Peak fall foliage, live bands, craft vendors, and the largest pretzels known to mankind all welcome you to a hoppy universe far away from the daily grind. You can burn off all those beer and brats, plus stock up on fresh air, with a gorgeous three-hour hike along one of the 50 hiking trails in Bear Mountain State Park. They'll be setting sail Columbus Day, too. $65 adults, $52 kids. Boards 8:30am sharp. Pier 83, W. 42nd St. and 12th Ave., NY, 212-563-3200, circleline42.com, viator.com
PLUS
(10/24) CelebrateUnited Nations Day with a visit to the UN Headquarters complex in midtown. Weekday tours provide access to the stunning art and architecture at the newly renovated UN, in addition to insight into the organization's vast array of initiatives. There's even entry to the General Assembly, where all 193 members states are represented and negotiate.
See New York City as your own private theater! Take THE RIDE! Here's a coupon! 
The One World Observatory is open, see October from 100 floors high!
Check out the hottest spots to eat and drink in the Flatiron District and Williamsburg withLike a Local Tours.
Visit the sites of Ghostbusters, Friends, Seinfeld, Trainwreck, Gossip Girl, Sex and the City, and many other NYC film sites with On Location Tours.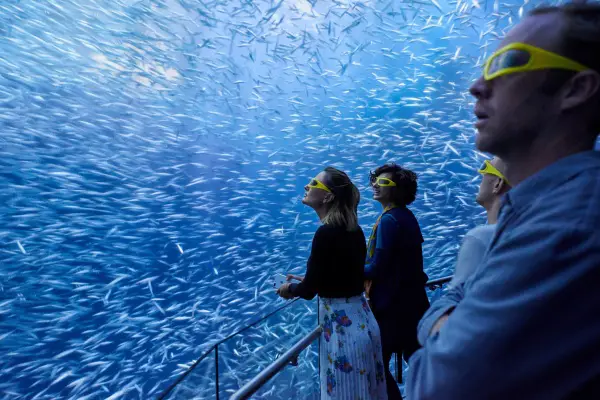 Immerse yourself in the deep, dark depths of the ocean, where Humboldt squid fight to the death, 50 foot whales ride overhead, play with sea lions, navigate a sea kelp maze and more at National Geographic Encounter: Ocean Odyssey!Here's a $10 off coupon! 
Ripley's Believe It or Not! Odditoriumbrings people of all ages face-to-face with the world's most unbelievable curiosities. With 18,000 square feet of astonishing artifacts and exciting interactive exhibits. Check out their new escape room, Ripley's Relic! Here's a coupon!
Explore New York City from the best vantage points with Helicopter Flight Services Tours. Choose from four different itineraries.
(Ongoing) See the most famous NYC landmarks on both the Hudson and East Rivers, plus breathtaking views of Manhattan's downtown skyline, with Circle Line's Landmarks Cruise!
(10/18-10/20) Unique spaces—indoors and out—are a big part of what makes NYC so special. To feel like a total insider, check out the 17th Annual Open House New York (OHNY) Weekend, a celebration of architecture and urban design all across the city. Visitors have the chance to check out 250 sites in all five boroughs along with tours, talks, and explorations. You'll get landscape architecture, National Park Service landmarks, and cultural destinations. Most visits are free, some sites and tours require advance reservations and may charge a nominal fee. Citywide, ohny.org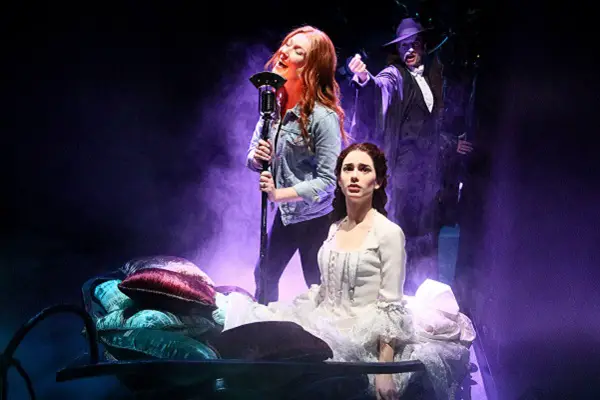 (New!) Madame Tussauds New York Presents Broadway. Take a magical journey starting with a cocktail at the Broadway Bar, and then traveling through a kaleidoscope of your favorite musicals.  Enter the world of Andrew Lloyd Webber's Phantom of the Opera, Joseph and the Amazing Technicolor Dreamcoat, Evita, Sunset Boulevard, and Cats. You can sing "Memory" with Grizabella the "Glamour Cat" and wear the Dreamcoat yourself as you become a Broadway star. The Phantom of the Opera will also guide you through this dazzling backstage experience, and perhaps do a little singing himself along the way. Live actors will be on hand to enhance the rush both on- and offstage.
(Ongoing) Get the full stadium experience with Yankee Stadium Tours, which offers exclusive access to New York Yankee historic spots like Monument Park, The Great Hall, and even down to the dugout. The daily tours also bring you close to baseball artifacts like Babe Ruth's bat, Lou Gehrig's jersey, and rings and trophies representing the Yankees' 27 world championships.
(Ongoing) A shout out toA Slice of Brooklyn Tours, as they celebrate their 13th anniversary. They continue to bring locals and tourists alike the best BrooklynPizza, Christmas Lights, Chocolate Tours, and more. Founded by Brooklyn native and travel lover Tony Muia, the company has received Certificates of Excellence from TripAdvisor for the past six years! All tours conveniently depart and return to Union Square! Congratulations! Book your tour today!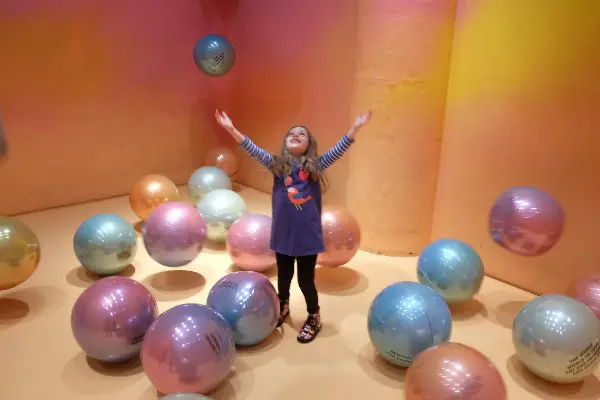 (Now-Nov. 30) Just extended! Color Factory, a massive interactive art space, began in August 2017 in San Francisco. Wildly popular, the project has set up shop in SoHo and is sure to inspire lines as long as the cronut did at nearby Dominique Ansel Bakery. Designed by a wide spectrum of artists, Color Factory walks visitors through 16 rooms devoted to the wonder of color. You're invited to compliment someone using color words, discover your signature color, and read wishes for the world written by NYC school children on varicolored balloons. Each room is equipped with a camera that can take a picture of you and send it to your phone: the better to post with!  251 Spring St., support@colorfactory.co,colorfactory.co, @colorfactoryco
Things to Do in New York in October: Ongoing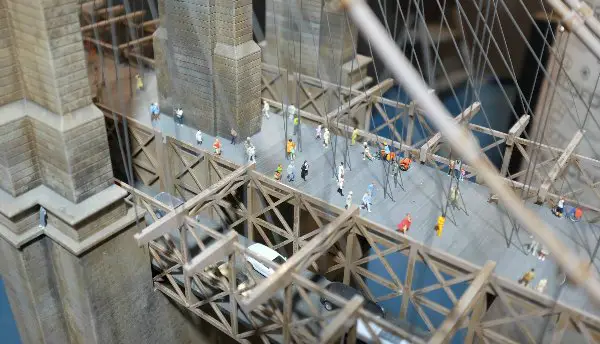 Explore NYC in miniature atGulliver's Gate.
Visit the sites of Ghostbusters, Friends, Seinfeld, Trainwreck, Gossip Girl, Sex and the City, and many other NYC film sites with On Location Tours.
Grab a photo with Taylor Swift, One Direction, Lady GaGa, JLo, and more at Madame Tussauds New York. Here's a coupon!
Ripley's Believe It or Not! Odditoriumbrings people of all ages face-to-face with the world's most unbelievable curiosities. With 18,000 square feet of astonishing artifacts and exciting interactive exhibits. Check out their new escape room, Ripley's Relic! Here's a coupon!
Explore New York City from the best vantage points with Helicopter Flight Services Tours. Choose from four different itineraries.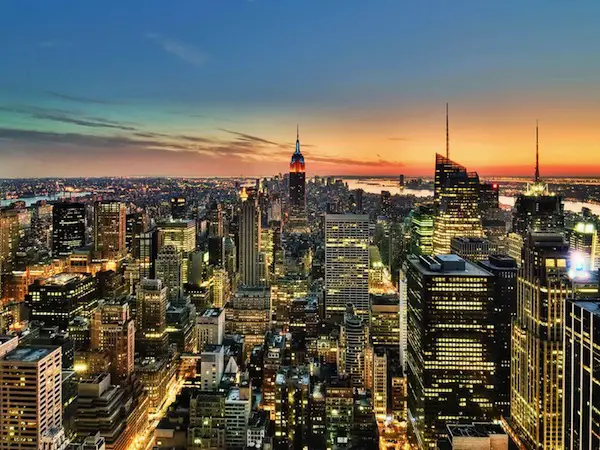 Bring a loved one to take in the breathtaking view at Top of the Rock.
New York Weather in October
For many New Yorkers, October is the best month of the year. There's a crispness to the air, it's usually dry, fall foliage is peaking, and extreme weather is usually far away. Highs average 70°F (20°C) on October 1st and cool down to 52°F (11°C) by Halloween, October 31st. Average lows overnight go from 53°F (12°C) at the month's start all the way down to 45°F (7°C) by month's end. There's rain on about 10 days, but it usually isn't heavy—4 inches in total precipitation is scattered across the month, which is usually a little drier than September. Bringing an umbrella can't hurt, and you'll want a nice jacket. And maybe a second jacket purchased at a deep discount from Century 21?
=============================================
Chinese Tuxedo is now serving brunch, with dishes like lamb sang choy bao.
Photo: Melissa Hom
Every month in New York, there are a bewildering number of new dishes to eat, drinks to imbibe, and food-themed events to attend. Often, the hardest part is just figuring out what's really worth your limited time. So Grub Street kicks off each month with a curated selection of dishes, drinks, and events that should absolutely be on your agenda. Make your plans now.
1. Get a prosciutto, egg, and cheese at a new Italian-American bakery.
For most of the last two decades, Renato Poliafito worked with Matt Lewis to celebrate and spread their mutual love of American sweets through Baked. The two published four Baked cookbooks and now sell cake mixes and other items online, but now Poliafito has left Baked for a different love: his Italian-American heritage. At his Prospect Heights café Ciao, Gloria, he's serving espresso made with Verve coffee beans and food and pastries he's concocted with Ginger Fisher Baldwin, who he's brought over from Baked. There are Italian touches all over. You can get a bacon, egg, and cheese ($10) made with a frittata, or a prosciutto, egg, and cheese ($10) with the same egg prep. Come lunch, you get focaccia sandwiches with mortadella and ricotta salata ($11) or roasted vegetables ($11) with pesto and fresh ricotta. There are, of course, plenty of pastries too, with plenty of Italian-American touches: croissants with pistachio cream ($5.50), cookies including amaretti ($2.50) and cantucci ($2.50), a Neapolitan tricolor bar ($5), and the Italian tea cake ciambellone ($5.50).
2. Eat late-ish night cheeseburger pizza at Momofuku Nishi.
Dave Chang and co. are getting on the late-night pizza train. On Sundays and Mondays only, Momofuku Nishi chef Nick Tamburo will offer Sicilian slices starting at 9:30 p.m. for $5 each or $10 with a Miller High Life or rotating Fernet. The pizzas are very Momofuku; the most basic is the three cheese with mozzarella, Parmesan, Pecorino, and red onion. But there's also a cheeseburger pizza with aged cheese, American cheese, dry-aged beef, iceberg lettuce, and special XO sauce, and a Hawaiian with mozzarella, Parmesan, anchovies, andouille sausage, red onion, jalapeno, and pineapple. Smoked Calabrian chile ranch is offered for dipping. Take note: there are only six slices of each available a night.
3. Have a dim sum brunch at Chinese Tuxedo.
Brunchers take note: Chinese Tuxedo will start serving its dim sum dishes on weekends, from noon to 3 p.m., as of October 19. The Doyers Street spot has introduced a handful of new items, including lamb sang choy bao ($25), lettuce wraps with peanuts, corn, and red vinegar gastrique. There are other new, non-dim sum dishes like the jonah crab and corn omelette ($23) with oyster sauce-brown butter; the Chinese greens ($14) with roasted shallot and oyster sauce; the chilled noodles ($15) with bonito soy, black garlic, and sesame; and the stir-fried Singaporean noodles ($17) with honey-glazed roast pork, garlic stems, and oyster sauce.
4. Go to Gertie for a dinner with Lil' Deb's Oasis.
It's a sad truth that unless you're Guy Fieri, you will never really get to visit all the houses of pancakes, tuna melt destinations, and meatloaf shops you want to. But for those who always have luncheonettes on their mind, Williamsburg Gertie's has something that will, at least, offer a balm. On October 14, they'll host the first of their monthly Luncheonette Roulette events with Lil' Deb's Oasis. The owners of the popular Hudson, New York, spot will bring some of their favorite dishes to the city, including their chocolate-ginger pie with whipped coconut cream and choripan with salsa verde, pickled pineapple, and fried egg on an English muffin.
5. Head to not one, not two, but three natural-wine fairs.
This October, there is not one, not two, but three festivals dedicated to the wide, funky, crushable world of natural wine. A couple hours outside of the city in Hudson, restaurateur Zak Pelaccio will bring back his Peripheral Natural Wine Fair (advanced tickets are $35, day off tickets are $34) with winemakers like Vermont's Fable Farm, Italy's La Stoppa, and many more gathering on October 26. The night before his Back Bar will host a supra (tickets are $75), a Georgian feast, with Georgian-style wine from Black Lamb Wine and Terrell Wines. Importer and sommelier Byron Bates will bring Wild World, the first natural wine fair in Texas, to New York on October 28 (tickets are $55). It's happening at Brooklyn's Berg'n from 10 a.m. to 7 p.m., with over 50 wines, farmhouse beers, and ciders along with talks from journalists and industry members. Finally, Raw Wine will return to the city on October 27 and 28. Along with the main event at Knockdown Center, where there will be 100 producers, they'll host events at restaurants and bars around New York (and beyond) from October 23 to November 6.
6. Check out Chinatown's next rice roll destination.
The rice rolls keep coming, this time straight out of Guangzhou. Last month, Yin Ji Chang Fen opened at 51 Bayard Street in Chinatown. The menu is more extensive that of Joe's Steam Rice Roll or the excellent but tiny Yi Ji Shi Mo, with 16 rice roll options ($3.95 to $6.95) ranging from barbecue pork to marinated chicken to crunchy crullers. There's more seating, too, as well as a more extensive menu of breakfast specialties including congee ($2.95 to $5.95; from chicken to Lai wan style), Hong Kong–style milk tea ($2.75), and snacks like toast ($2.50) with butter and condensed milk.
7. Buy your ticket to a special dinner featuring a ton of great chefs.
On October 17, 18, and 20, the food website ChefsFeed will throw Indie Week Brooklyn at Greenpoint's soon-to-open Rule of Thirds restaurant. Hosted by Jamie Young of Sunday in Brooklyn and Trigg Brown of Win Son and Win Son Bakery, the event will include three dinners featuring 24 chefs. The Thursday (which is sold out) and Friday dinner (tickets are $125) will each have 12 chefs cooking a single dish for a 12 course menu. Friday's cooks include Brown, Mei Lin of Los Angeles hot spot Nightshade, Diego Moya of Racines, Mistri Norris of Petra & the Beast, and others. On Sunday (tickets are $175), all 24 chefs will participate in what can only be described as a big ass dinner. It's 12 courses, so chefs will be paired together.
8. Or eat laksa and kingfish at an omakase hosted by New York's only sake brewery.
On October 15 and 16, New York sake brewery Brooklyn Kura will host a 15-course omakase (tickets are $150, seatings are at 6:30 p.m. and 9 p.m.) that'll double as a preview of a new sushi restaurant. Called Union Sushi Co., it's the project of former Mayanoki chef Jeff Miller and Grape and Grain and Rooftop Reds co-owner TJ Provenzano. Expect dishes like kingfish with sunflower seeds and a laksa made with fish head and scraps (read: trim and bone), along with sake from Kura and some beverages from Rooftop Reds. More permanently, Kura has started its own raw bar on Friday nights, serving scallop sashimi alongside its sake.
9. Go to a festival that's about all things coffee.
If you're a coffee geek, you'll want to head to the New York Coffee Festival, hosted at the Metropolitan Pavilion from October 11 to 13. (Advanced tickets range from $30 to $110, day of tickets are $40 to $150.) There will be the second ever "Roast Masters" competition, featuring 25 of North America's most well regarded coffee roasters; panels and workshops on topics like climate change and coffee growers; a cold brew cocktail bar; and food from Two Hands, Jessy's Pastries, and others. There will also be cocktail demonstrations, including one on Vietnamese banh cuon thit (a type of steamed rice roll) from Saigon Social's Helen Nguyen.
10. Head to the Strand for a event featuring a Great British Baking Show favorite, and another with one of the country's leading booze writers.
Mark your calendars, Great British Bake Off fans. On October 11 (tickets are $15 for admission and a gift card or $25 for admission and a signed copy) former finalist Kim-Joy — who won viewers over with her unique and extremely cute sweets — will stop by the Strand for her new cookbook. Aptly called Baking With Kim-Joy, it includes recipes for cat paradise cake, choux-bun turtles, and other Kim-Joy creations. (She'll also pop by Greenpoint's Archestratus on October, where she'll sign books while everyone drinks free champagne and you can try her techniques at DIY baked goods stations.) Then on October 30 (tickets are $15 for admission and a gift guide or $30 for admission and a signed book), booze writer Brad Thomas Parsons will stop by to talk about his new book, Last Call, with blogger David Lebovitz. Parsons asked bartenders around the country what their last drink would be, and the book features 40 recipes.
11. Have your Halloween dinner at Greenpoint Fish & Lobster Co.
Looking for a Halloween dinner before you go out to count how many people you can find dressed up as Joaquin Phoenix's Joker and Constance Wu and J.Lo in Hustlers? If you're in Greenpoint, consider popping by Greenpoint Fish & Lobster Co., which will for one night only change into Greenpoint Steakhouse. They'll serve a pescatarian menu ($65 for a four course prix-fixe) of steakhouse favorites, including a smoked clam wedge salad, fried calamari, oysters Rockefeller, half a broiled lobster, and a tuna tomahawk steak. The restaurant will also begin offering daily specials ($20, served all day unless otherwise noted) this month: Mondays are for fried fish, Taco Tuesdays are for all you can eat tacos, Wesnesdays are spaghetti and fish meatballs from 5 p.m. to close, Thursdays are for lobster rolls, and Fridays are for moule frites.
12. Go to New York Taste, back and better than ever.
New York Taste is finally of legal drinking age. On October 21, New York's one-night celebration of the city's restaurants and bars returns. (General admission tickets are $130 and early admission VIP tickets are $230.) Grub has corralled some of the city's best chefs and bartenders all into one room, including Adda's Chintan Pandya, Crown Shy pastry wiz Renata Amenu, Hanoi Soup Shop's Daniel Le, Hunky Dory's Claire Sprouse, Superiority Burger's Brooks Headley, the Standard Grill's Rocco DiSpirito, and more.
======================================================
October is nearly here, and whether you're looking to spend the month gearing up for Halloween or simply enjoying the full swing of fall, there's plenty of ways to fill the month. Spend your October learning about everything from food to forest bathing with these upcoming talks and events.
Debbie Harry. Hillary Clinton. Billie Jean King. Deepak Chopra. Andrew McCabe. Susan Rice. Ireland's President, Michael D. Higgins

. It's another great week for smart things to do in NYC.
Tuesday, October 1
Crack the code of emerging technologies's reinforcement of White supremacy as sociologist Ruha Benjamin presents her new book Race After Technology: Abolitionist Tools for the New Jim Code. Housing Works Bookstore Cafe.
Hillary Rodham Clinton and Chelsea Clinton celebrate their first book together on a night dedicated to often-overlooked challengers of the status quo. Civil rights activist Dorothy Height and LGBTQ trailblazer Edie Windsor are joined by the likes of Rachel Carson, Harriet Tubman, and Malala Yousafzai in the pages of The Book of Gutsy Women: Favorite Stories of Courage and Resilience. Tickets include a copy of the book. Tennis legend (and gutsy woman) Billie Jean King leads the conversation. Kings Theatre.

The current Oval Office occupant seems unlikely to ever be characterized like President Michael D. Higgins, the ninth President of Ireland, known as a scholar, poet, and human rights activist. Higgins will visit the Stephen A. Schwarzman Building for a conversation with Pulitzer Prize-winning journalist Dan Barry, touching on Higgins's experience as a political science and sociology lecturer, and his fights for equality and justice.
Wednesday, October 2
Engage with this roundtable on public interaction in the digital age, with strategies for participating in democracy both in-person and online. It's part of The Festival of New at The New School.
Join bestselling author Deepak Chopra as he launches his new book, Metahuman: Unleashing Your Infinite Potential, which includes a practical, 31-day guide to transformation. A book signing follows a discussion; tickets include a copy of the book. United Palace.
Poet Drew Pisarra's debut book Infinity Standing Up was acclaimed as "brazen and lusty" by The Washington Post. Join him at Dixon Place as a passel of performers brings the words to life.
Thursday, October 3
Get a new read on politics at this author panel on the climate crisis—and whether there's still cause for hope. Symphony Space.
Philosopher and award-winning author James K.A. Smith talks about his new book, sharing insight into the Roman African thinker Augustine of Hippo (354–430 AD). Smith writes for both believers and skeptics as he shows how Augustine's understandings still apply today to "ambition, sex, friendship, freedom, parenthood, and death." W83 Ministry Center.
In her new memoir, Tough Love: My Story of the Things Worth Fighting For, Susan Rice shares pivotal moments from her career on the front lines of U.S. diplomacy as President Barack Obama's national security advisor and U.S. Ambassador to the United Nations. Find her in conversation with Andrea Mitchell. Kimmel Center (NYU).
For another look at the political realm, join The New School for Loyalty & Betrayal, The 39th Social Research Conference where the keynote speaker will be former Deputy Director of the FBI Andrew McCabe, joined by veteran journalist Carl Bernstein.

Join the Cary Institute and disease ecologist Dr. Barbara Han for a conversation at the intersection of ecology, computing, and global public health in the service of Using AI to Predict and Preempt Epidemics. The Greene Space.
Peter Brook, Latinx Pride at the Brooklyn Museum, and a 50-philosopher sleepover highlight our picks for the best smart things to do in NYC this weekend.

Friday, October 4
To celebrate the opening of John Singer Sargent: Portraits in Charcoal, Richard Ormond, curator of the exhibition and author of the artist's catalogue raisonné, presents a new overview of Sargent's draftsmanship, which manifested during a later-life shift from oil to charcoal. Morgan Library & Museum.
Head south to this tour of the South Street Seaport's architecture, which includes some of the oldest standing structures in Manhattan. South Street Seaport Museum.
The Center for Fiction celebrates legendary director Peter Brook as part of a citywide series. Friday night, Brook will be joined by author Paul Auster, collaborator Marie-Hélène Estienne, Theatre for a New Audience founder Jeffrey Horowitz, and actor Robert Langdon Lloyd.
Saturday, October 5
October 1st through 6th, The New School hosts The Festival of New, a range of programming that covers talks, screenings, and performances. Saturday's A Night of Philosophy goes all night with performances and other means of experiencing the diversity of philosophical research over a 12-hour span. Fifty philosophers will speak.
Co-presented by the 92nd Street Y and Women's Health and featuring top doctors and experts from Weill Cornell Medicine, this first-of-its-kind full-day summit kicks off Mental Health Awareness Week with talks, panel discussions, and workshops geared toward holistic approaches to wellness.
The Brooklyn Museum opens its doors for a Target First Saturday celebrating Latinx Pride. Enjoy a full night of film, performances, dance, hands-on art, and the launch of the museum's new exhibition, JR: Chronicles.
Sunday, October 6
Bid a fond farewell as Poster House ends its Alphonse Mucha: Art Noveau/Nouvelle Femme (New Woman) exhibition with a night of gallery exploring, tarot, mentalists, fortune tellers, and a bonafide séance expert.
"Law, not war, is the answer," says Ben Ferencz, the last surviving Nuremberg prosecutor. Catch a screening of a new documentary which illuminates his fascinating life, including long advocacy for the establishment of the International Criminal Court. John Q. Barrett, a Professor of Law at St. John's University in New York City, joins. The Holocaust Memorial and Tolerance Center of Nassau County on Long Island.
Appearances by Robert De Niro, Zadie Smith, and Slavoj Žižek highlight our picks for the best smart things to do in NYC this week.
Monday, October 7
Philosopher, cultural critic, and Lacanian psychoanalyst Slavoj Žižek cites Mao "There is great disorder under heaven, so the situation is excellent!" as a baseline for a conversation on nurturing a new radical vision. Žižek looks at our current existential threats and what global control might mean for them while exhorting, "Let's not be afraid to tackle the problem of the new order that the ongoing disorder is calling for." NYU Skirball Center.
Megan Phelps-Roper talks about her moral awakening, as described in her new book, Unfollow: A Memoir of Loving and Leaving the Westboro Baptist Church. She's joined by Jon Ronson, author of So You've Been Publicly Shamed.Symphony Space.
Boroughs of the Dead founder and author Andrea Janes explores Poe's New York, including the writers, editors, and critics he ran with, and Poe's writing on the contemporaneous city (his "Doings of Gotham" column, for example). Janes will also clarify Poe urban legends. Merchant's House Museum.
Robert De Niro sits down with art historian Robert Storr to discuss the first monograph to fully explore his father's artistic legacy. Robert DeNiro, Sr. Paintings, Drawings, and Writings 1949–1993 reproduces over 100 artworks with accompanying essays; De Niro will share his own recollections. Signed books will be available for purchase. 92nd Street Y.
Scholar of Eastern Religions Michael Prettyman argues that the promise of a work like Marcus Aurelius's Meditations is "a different way of life." Join him at a Think Olio session on Aurelius that will "apply Stoic philosophy to the dilemmas we face in life, and thereby transform his philosophy into something resembling a wisdom of the everyday."
The U.S. criminal justice system is designed to punish. But what if our legal system was recalibrated to also weigh grounds for forgiveness? Former Harvard Law School dean Martha Minow explores where the law's tools of forgiveness, amnesties, and pardons might strengthen justice, peace, and democracy. NYU School of Law.
Tuesday, October 8

Celebrate Archtober with art historian Sharon Suchma, PhD. She'll talk about the interplay between two well-suited disciplines—photography and architecture—a relationship that goes back to the dawn of photography nearly 200 years ago. The General Society Library.
Virginia Sole-Smith (The Eating Instinct: Food Culture, Body Image, and Guilt in America), Caroline Dooner (The F*ck It Diet), and Fariha Róisín (Being in Your Body: A Journal for Self-Love and Body Positivity) talk about the damage inflicted by the diet and "wellness" industries and how to push back. Housing Works Bookstore Cafe.
Wednesday, October 9
Shake things up at this Cocktail Chemistry Quest, complete with surprising science about your favorite cocktails, tastings, a cocktail quiz, and more. Littlefield.
The Dalai Lama's "Force for Good" Program convenes an expert panel at Tibet House US delving into mystical states. Among the topics: the latest in FDA-approved psychedelic-generated research, clinical psychology's approaches to psychedelics, and the place of psychedelics in religion.
Thursday, October 10
Justice and forgiveness provide the foundation for an evening at the New York Society for Ethical Culture that brings together Rutgers Professor of Classics Emily Allen-Hornblower, The Resident Acting Company, and mass incarceration survivor Marquis McCray. Delve into Euripides' Herakles and the origins of ethics with a performance and post-show conversation.
Keep in "Swing Time" at this conversation with author Zadie Smith. Murmrr.
A 1978 study involving rabbits and high blood cholesterol revealed a very unexpected result: the kindness of one post-doc turned out to be the factor separating health and heart attacks. Columbia University doctor Kelli Harding presents her new book, The Rabbit Effect: Live Longer, Happier, and Healthier with the Groundbreaking Science of Kindness, which posits "a radical new way to think about health, wellness, and how we live." Book Culture.
Neil 

deGrasse

 Tyson, Rand Paul, and "Alienated America" highlight our picks for the best smart things to do in NYC this weekend.

Friday, October 11
Get on the grid for this lunchtime lecture on the history of NYC's street system. Mount Vernon Hotel Museum & Garden.
Two decades ago, Isabella Tree (Wilding: Returning Nature to Our Farm) and her husband set out to bring the wild back to their farm in southeastern England. The return of a long-lost ecosystem there, including rare species, could serve as "a blueprint for ecological restoration." Simons Foundation.
Washington Examiner editor Timothy Carney talks about his new book, Alienated America: Why Some Places Thrive While Others Collapse, chronicling his travels around Middle America and the decline of societies in places where citizens are forced to face their problems alone. Sheen Center for Thought & Culture.
Neil deGrasse Tyson, the director of the Hayden Planetarium and host of Cosmos and StarTalk, shares stories from his new book. He'll talk Letters from an Astrophysicist and our place in the universe with Robert Krulwich of Radiolab. 92nd Street Y.
What if societal evolution was less onward and upward and more like the progression of a disease? Christopher Ryan's new book, Civilized to Death: The Price of Progress, makes the argument that " 'progress' " has perverted the way we live: how we eat, learn, feel, mate, parent, communicate, work, and die." powerHouse Arena.
Hear a point of view not always expressed in these pages as Senator Rand Paul and his wife Kelley come to 
The Strand
 to promote Rand's new book, 
The Case Against Socialism
, which looks at the history of totalitarian policies and points out the capitalist elements present even in egalitarian Nordic societies.
Sunday, October 13
Listen in as airwave art organization Wave Farm takes to Governors Island for an afternoon workshop dedicated to field recording experiments.
Join the Merchant's House Museum for a tour back in time to the elite "Bond Street area," home to Astors, Vanderbilts, Delanoes—and Tredwells.
Appearances by Bill Bryson, Adam Schiff, and John Grisham highlight our picks for the best smart things to do in NYC this week.
Monday, October 14
Design a way to attend this event with Patricia Moore, a designer and gerontologist who has been declared one of the 100 most important women and won the 2019 National Design Award for her efforts to "recognize people of all ages and abilities as equal in their right for the highest quality of life, by Design." New York School of Interior Design.
Pulitzer Prize-winning New York Times reporter Nicholas Kristof talks with Congressman Adam Schiff (D-CA), Chair of the House Permanent Select Committee on Intelligence, about the latest White House intrigues. 92nd Street Y.
Tuesday, October 15
How much of our nation's current thrall to selfishness can be traced back to Alisa Zinovyevna Rosenbaum? A new book from historian and activist Lisa Duggan explores Rand's adventures, from the Russian Revolution to Cold War America. Book Culture. 
Watch the next Democratic debate with a crowd—and comedic commentary—at Q.E.D.'s Mystery Science 3000-style watch party, which features Frank Conniff.
Psychotherapist and Buddhist teacher Loch Kelly deploys neuroscience, psychology, and wisdom practices "to support awakening as the next natural stage of human development." Kelly leads an experiential evening workshop inspired by his new book, The Way of Effortless Mindfulness: A Revolutionary Guide for Living an Awakened Life. New York Open Center.
NYC-based sex researcher, writer, and educator Dr. Zhana Vrangalova, PhD, leads a Think & Drink session. She'll bust seven common myths of the female orgasm, with looks at everything from genetics to romantic passion. Subject.
Ronan Farrow shares the back story of his groundbreaking reporting on a massive sexual exploitation scandal, including "the exotic tactics of surveillance and intimidation deployed by wealthy and connected men to threaten journalists, evade accountability, and silence victims" in his new book, Catch and Kill. Find him at The Cooper Union.  
Professor Clifton Hood, author of 722 Miles: The Building of the Subways and How They Transformed New York, talks about the history of the subway, how we got to the dysfunctional state we're in today, and potential solutions for moving the system forward. Company HQ.
Wednesday, October 16
Best-selling author John Grisham gets together with Preet Bharara, former U.S. attorney for the Southern District of New York, to talk about the issues raised in Grisham's latest, The Guardians. Lawyers who defend the wrongfully convicted will be a focus. John Jay College of Criminal Justice.
A new focus on competition is eroding four decades of connection in trade and innovation between the U.S. and China. If it comes to blows, who will win in trade and tech? Catch a panel of experts as they examine the future of Sino-U.S. relations and conduct an Oxford-style "great debate." Asia Society and Museum.
Thursday, October 17
Bill Bryson lends his considerable skills to an inward tour. Join him in Cooper Union's Great Hall as he presents The Body: A Guide for Occupants, full of surprising facts (i.e., your body made a million red blood cells since you started reading this).
Drill down into the roots of a colonial crisis as Book Culture hosts author Ed Morales, celebrating the release of his new book Fantasy Island: Colonialism, Exploitation, and the Betrayal of Puerto Rico.
As long as we've pondered life on other planets we've wondered how we might make ourselves understood. Wired writer Daniel Oberhaus takes on Extraterrestrial Languages in his new book. Join him as he looks at "how philosophy, linguistics, mathematics, science, and art" are reflected in our concepts of interstellar communication. The Strand.
mmm
Friday, Oct. 18. Sing out at this intimate evening of opera, which will feature narration by New York Times music critic Vivien Schweitzer. Carnegie Hall.
Saturday, Oct. 19. Draw up a way to attend this conversation with the authors of the talked-about graphic novels "I Was Their American Dream" and "Americana." New York Public Library—Grand Central Library.
Sunday, Oct. 20. Get new insights into the Triangle Trade at this screening of Traces of the Trade: A Story from the Deep North, followed by a discussion on racism with filmmaker Katrina Browne. Brooklyn Historical Society.
Monday, Oct. 21. Dance over to this book launch for choreographer Mark Morris's new memoir, which will include a conversation with Morris and performance by Mark Morris Dance Company.
Tuesday, Oct. 22. Say "hello" to this talk on the Hello Girls, America's first women soldiers who ran communications during World War I. The National Arts Club.
Wednesday, Oct. 23. See the forest for more than the trees at this talk on the Japanese practice of "forest bathing" and finding healing power through nature. Japan Society.
Thursday, Oct. 24. Exercise your First Amendment right to learn more about the Second at this panel discussion on how history has become contested in the national debate over guns. Book Culture.
Friday, Oct. 25. Stay calm at this mass meditation in the Guggenheim Museum's famed rotunda.
Saturday, Oct. 26. Look back on the past 50 years at this session on how the U.S. has changed since 1969. Fordham University.
Sunday, Oct. 27. Pay your respects at this recreation of the 1865 funeral service for Samuel Treadwell. Merchant's House Museum.
Monday, Oct. 28. Cast your ballot for this screening and panel conversation with Ryan Murphy and the cast of Netflix's new series Politician. 92nd Street Y.
Tuesday, Oct. 29. Observe the city in a new way at this talk with Codex New York: Typologies of the City author and photographer Stanley Greenberg on his urban taxonomy. The General Society Library.
Wednesday, Oct. 30. Close out Archtober with a look at tenement ornamentation and the transformation of slum living during the Gilded Age. Museum at Eldridge Street.
Thursday, Oct. 31. Choreograph your trip to this conversation between Hamilton choreographer Andy Blankenbuehler and Washington Post dance critic Sarah L. Kaufman. Symphony Space.
====================================================
Contents
Things To Do in New York in October
Our 13 Activities in October
New York City in October is amazing as preparations for the holiday season begins. With countless things to do, concerts to attend, and New York October events happening throughout the city, one thing is for sure – your trip won't be boring! Below we have summarized all of our favorite things to do in New York in October.
The Weather in New York City in October
Even as temperatures slowly drop, NYC in October still provides plenty of outdoor activities, great concerts, and exciting events. To our surprise, October has the fewest rainy days out of the year.
1. Experience Fall in New York City in October
Nothing says fall or autumn, like freshly harvested pumpkins, corn and the slight discoloration of the leaves of the trees. At the annual Autumn Festival in Queens, you can celebrate this beautiful season. Queens County Farm Museum offers the opportunity to listen to country and western music, drink apple cider and get lost in the corn maze.
The flock of sheep sheared aside really gets you in the mood for the fall and makes you feel like you're on the farm. Come by and purchase fresh apples and eat homemade pumpkin pie. It's perfect for families and friends. For more information just click here.
2. October 4-7: NYC Comic Con
Attention all comic and anime fans! New York in October holds the world-famous Comic Con, where you can meet the actors of your favorite childhood comic series and other legends of the industry. Cosplay is a very popular activity during this event, so if you're out in the city, and you are met by people dressed up as comic heroes, don't be surprised. Comic Con usually takes place at the Jacob Javits Center next to the Westside highway. You can find tickets for Comic Con NYC here.
3. October 14: Columbus Day and the Columbus Day Parade 
On Columbus Day, New Yorkers commemorate the "discoverer" of America, Christopher Columbus. Each year, a grand parade is organized in New York, which runs across Fifth Avenue. 35,000 people including bands, fleets, and Marines take part in this parade, which attracts around a million visitors and another million people in front of the TV in their living rooms.
The parade starts at Fifth Avenue on the corner 44th Street. It heads north up to 72nd Street (start: 11:30 AM, end: 3:00 PM).
Celebrating the Holidays in NYC
It's the most wonderful time of the year. But how should you celebrate the Holidays in NYC? We got you covered with the best events for the Holidays in NYC, attractions you shouldn't miss and much more. …
4. October 3-6: New York City Wine and Food Festival
This is for all of the foodies and wine connoisseurs.  The New York City Wine and Food Festival offers more than 100 events over 3 days. There's everything from tastings of America's favorite foods to intimate dinners with world-renowned chefs, cooking classes, nutrition seminars, wine tasting and parties. Prepared and served by America's favorite food stars, this event is a real highlight for New Yorkers and tourists from around the world. Tickets can be found here.
5. October 11-13: New York Coffee Festival
This annual coffee event takes place in New York again and is obviously for coffee lovers who can't function in the morning without their caffeine. There are endless tastings of various roasts and workshops with baristas from Toby's Estate Coffee to Irving Farm. Last year, the CEO of Gregory's Coffee was present at some events! Tickets are available here.
6. Watch a Broadway musical
We are big Broadway musical fans and have seen many of the impressive Broadway shows. Our big favorites are The Lion King, Moulin Rouge, and Aladdin. For many New York visitors, a Broadway show is the absolute highlight.
7. October 19-20: Open House New York Weekend
The annual Open House New York event allows tourists and locals to access the city's main buildings for 2 days. The main thing here is to experience the city differently and to meet the people who design and build New York. All sorts of buildings can be visited, from the very historic to modern apartments or industrial buildings that are scattered all over the five boroughs. There will be tours, lectures, performances and events around the meaning of architecture and urban design. All the information about this cool event can be found here.
8. Oct. 31: The Village Halloween Parade in New York City
Ah yes. Halloween. The original Celtic custom is celebrated on this day and is a popular day in the USA. Every year in New York in October, countless children are dressed in costumes and go door to door "scaring" people and yell out "trick or treat". The major attraction on this day is New York's Greenwich Village Halloween Parade which brings out more than two million spectators. This parade has been going on since 1973. Around 80,000 costumed participants, countless gigantic puppets and many bands ensure an unforgettable procession through the streets of New York. It is the only parade held in the US during Halloween night. This event should not be missed.
Village Halloween Parade in NYC
It is probably the creepiest time of the year in the city that never sleeps. Halloween in New York has a unique atmosphere and we at Loving New York decided to be part of the…
9. October 8: The Ice Rinks Open
If you're looking for some ice skating, then coming to New York in October is perfect. On October 8th, the ice rinks open up for the season! Bank of America's Winter Village at Bryant Park (behind the Public Library), the famed Rink at Rockefeller Center and the Trump Rink in Central Park are just three of New York City's finest ice rinks.
10. Central Park in the Fall
One of the most beautiful retreats in Manhattan is Central Park. There is something going on at every corner and the trees are now in their best autumnal color. You can just stroll around Central Park, ride your bike, or take a guided tour. We have put together a selection of tours that you can do in Central Park here.
11. The Best Rooftop Bars for Fall
If you think the rooftop bar season is over in the fall, then think again! Not in New York! There are many rooftop bars in NYC that offer fresh air even in the cold season. There are magnificent views of urban canyons AND pleasant warmth. Check out some of the best rooftop bars here. Some of these bars are open during the winter and fall.
The 35 Best Rooftop Bars in New York
New York's rooftop bars are one of our personal highlights. Think about it – what could possibly be better than enjoying stunning views of the city while slurping delicious cocktails? For that reason, we created…
12. Watch an NBA game
The NBA season kicks off this month and we're always looking forward to watching one of the many NBA games in New York. Whether it's the Brooklyn Nets or the New York Knicks, both teams like try their best to show-out in front of the home-town crowd. NYC is considered the "Mecca" of basketball.
BROOKLYN NETS TICKETS NEW YORK KNICKS TICKETS
13. Do a Sightseeing Tour
Fall in New York is great for a sightseeing tour. We've already tested many tours in New York for a while and were particularly impressed with the Bear Mountain Cruise in the fall. With a boat, it goes along the Hudson River to Bear Mountain. There, you spend the day admiring the beautiful nature before going back by boat in the evening.